I love making holidays special for my family and friends. And guess what? It doesn't have to cost a lot of money. Just something small to show you're thinking of them can add more meaning to the holiday to make it special and memorable. These Pumpkin Candy Pouches are easy to make and fun to fill with favorite holiday candies or little toys. Kids will love them, maybe even the adults too.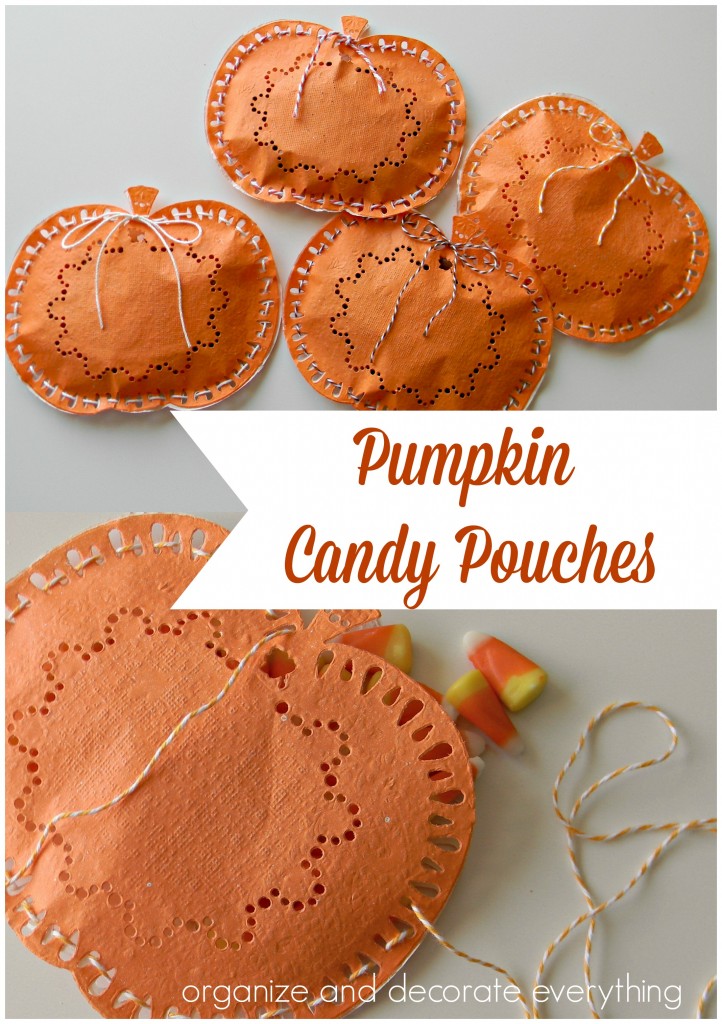 Supplies needed:
Pumpkin doilies
Colored bakers twine
Candy or Toys
The pumpkin doilies were found at Dollar Tree and I had the bakers twine on hand. These are so simple to make but would be really great party favors or Halloween treats. They would also be great place cards for the kids table at Thanksgiving.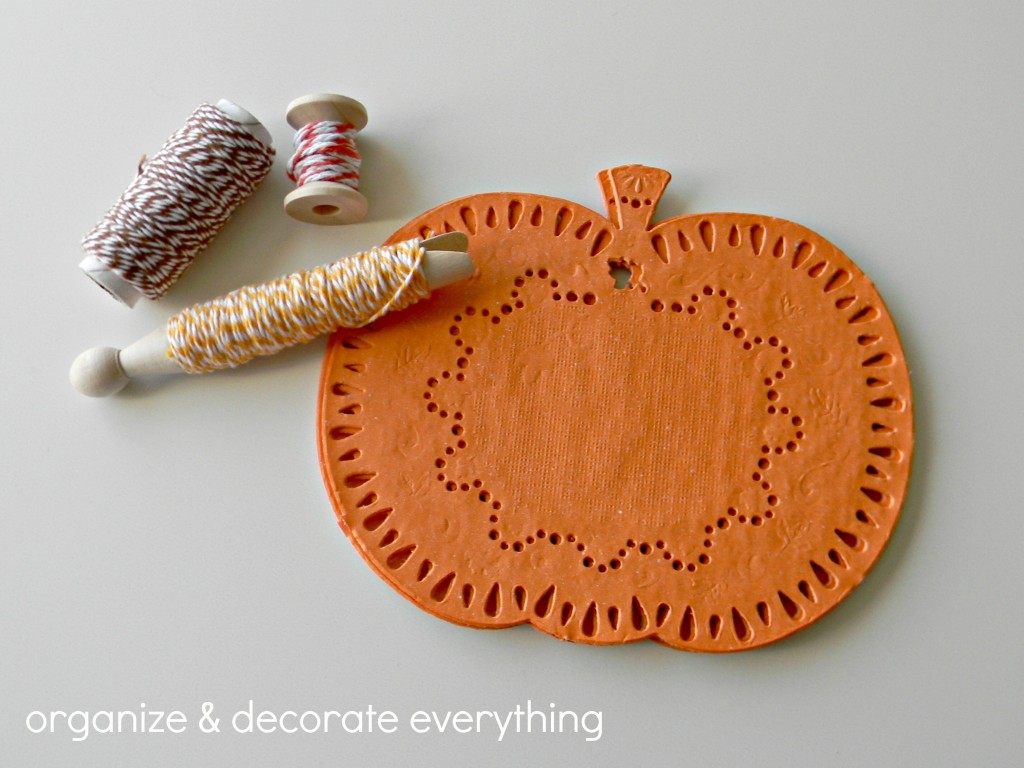 Take 2 pumpkins and place them back sides together.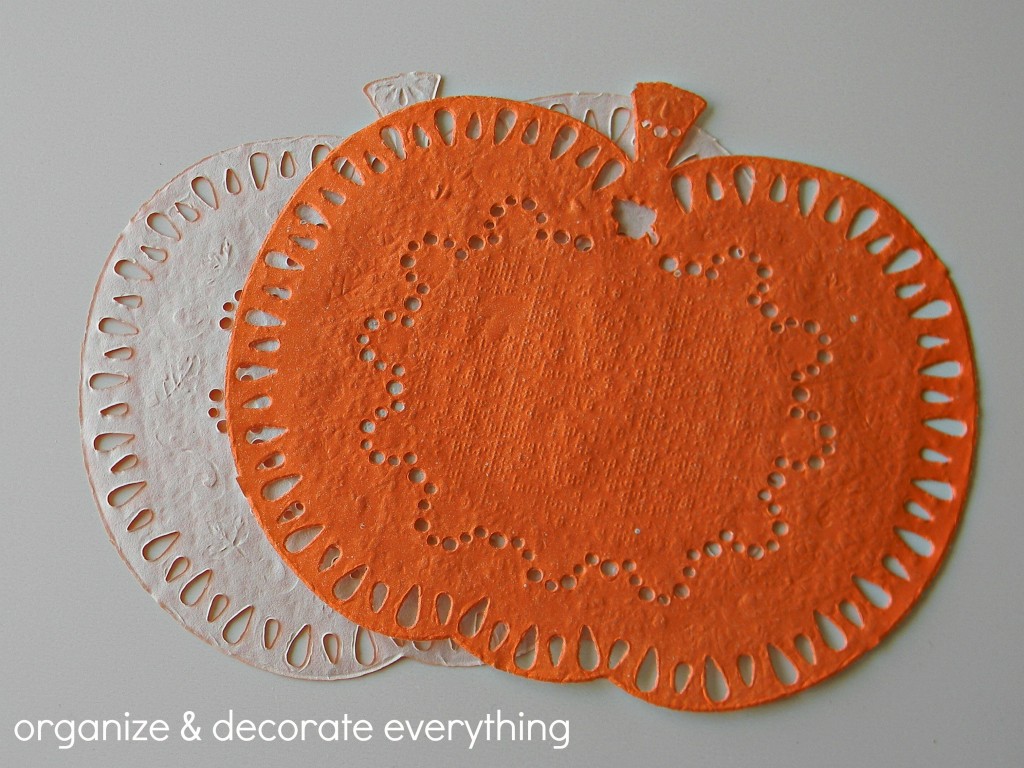 Cut enough twine to go around the pumpkin and to be able to tie a bow on the top. They remind me of those children's sewing cards my kids used to have.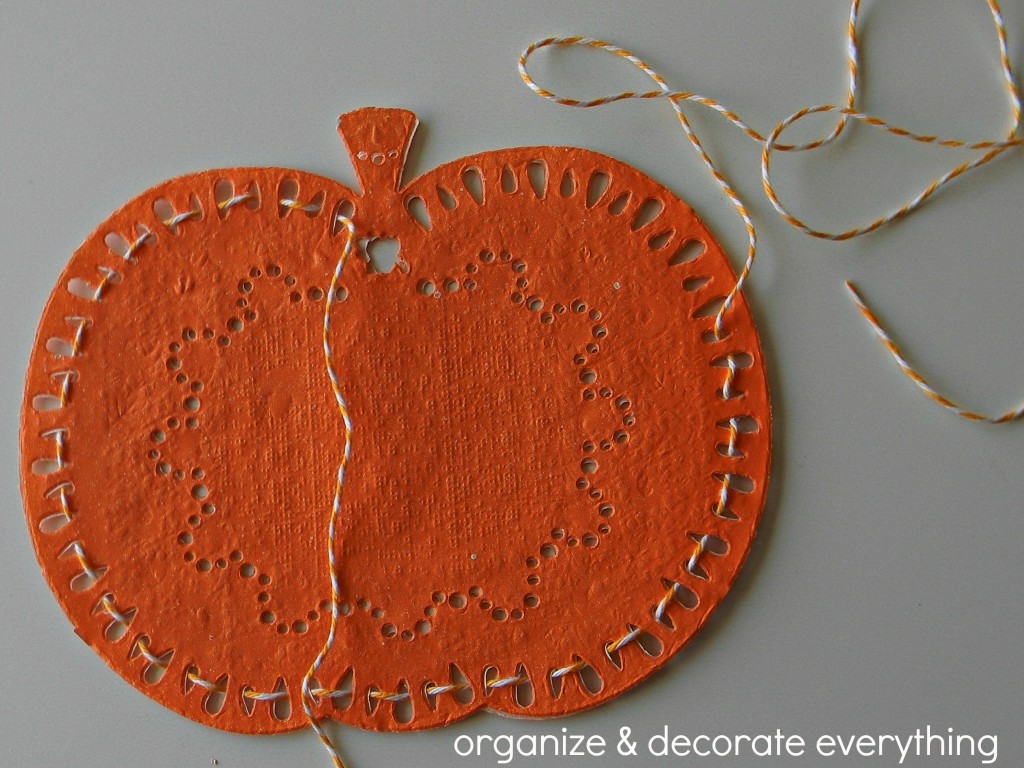 Leave a little space open to fill the pumpkins with candy or little gifts. I used candy corn. Make sure not to overfill the doilies or they could rip.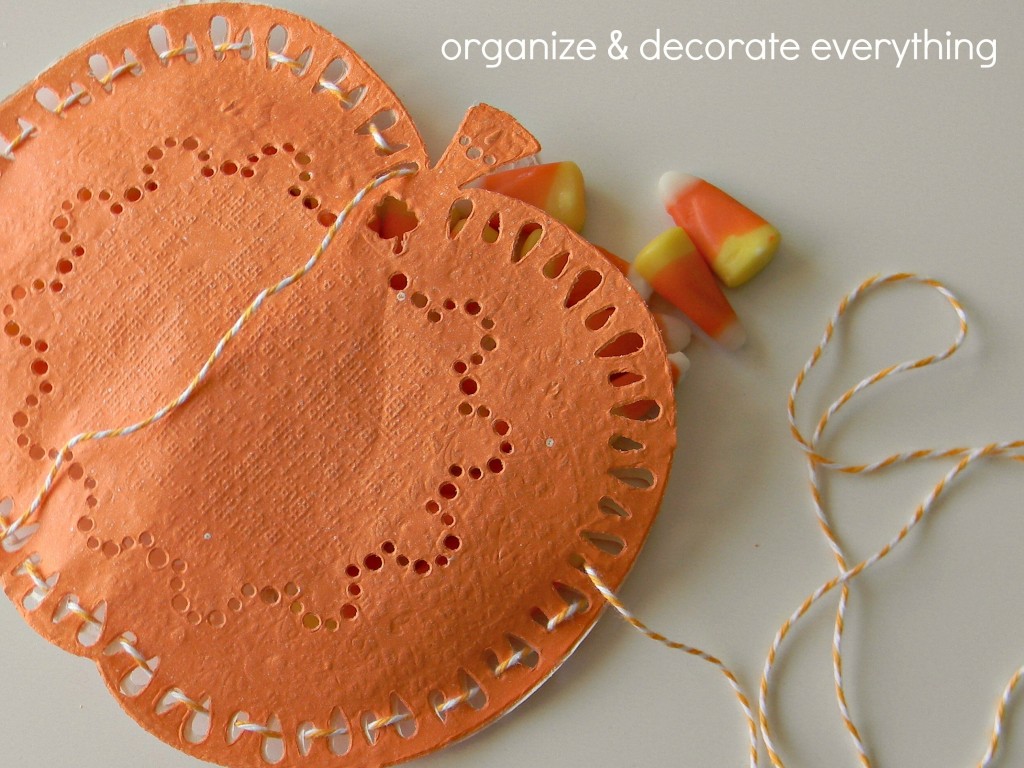 Continue sewing it up and tie a bow at the top. Easy to make and fun to give! Place them in a basket for a cute centerpiece until you pass them out.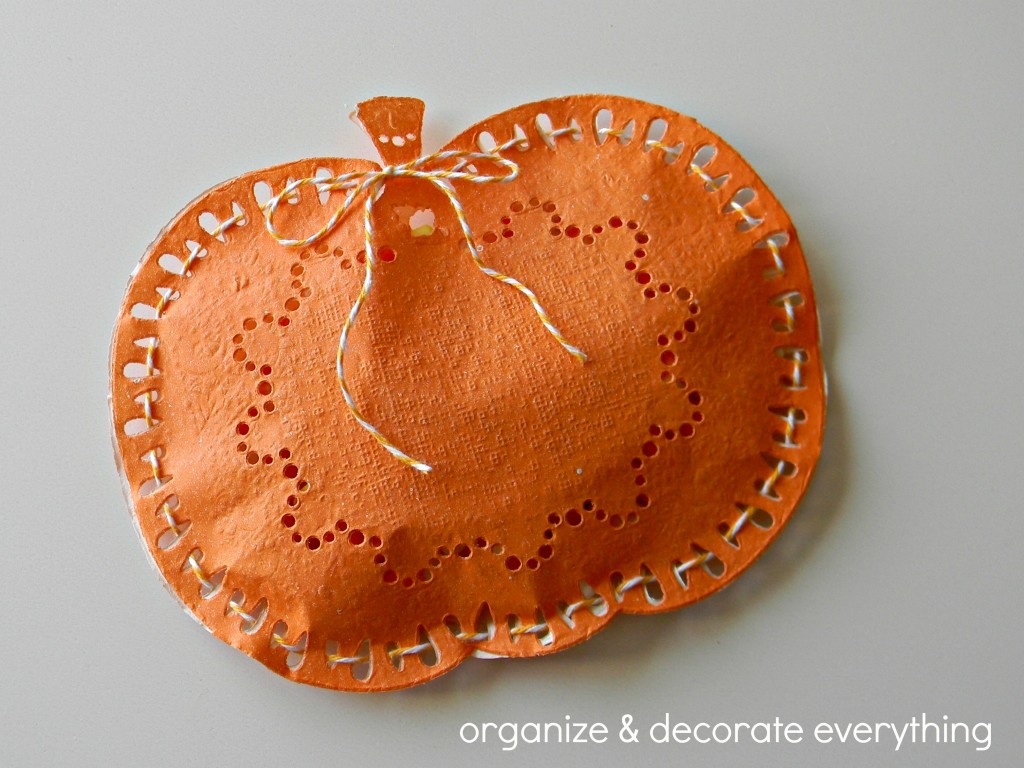 These would also be fun to pass out for a class Halloween party. Just write or stamp the kids names in the center of the pumpkins. You could also have the kids make them as one of the stations at the party and then take them home.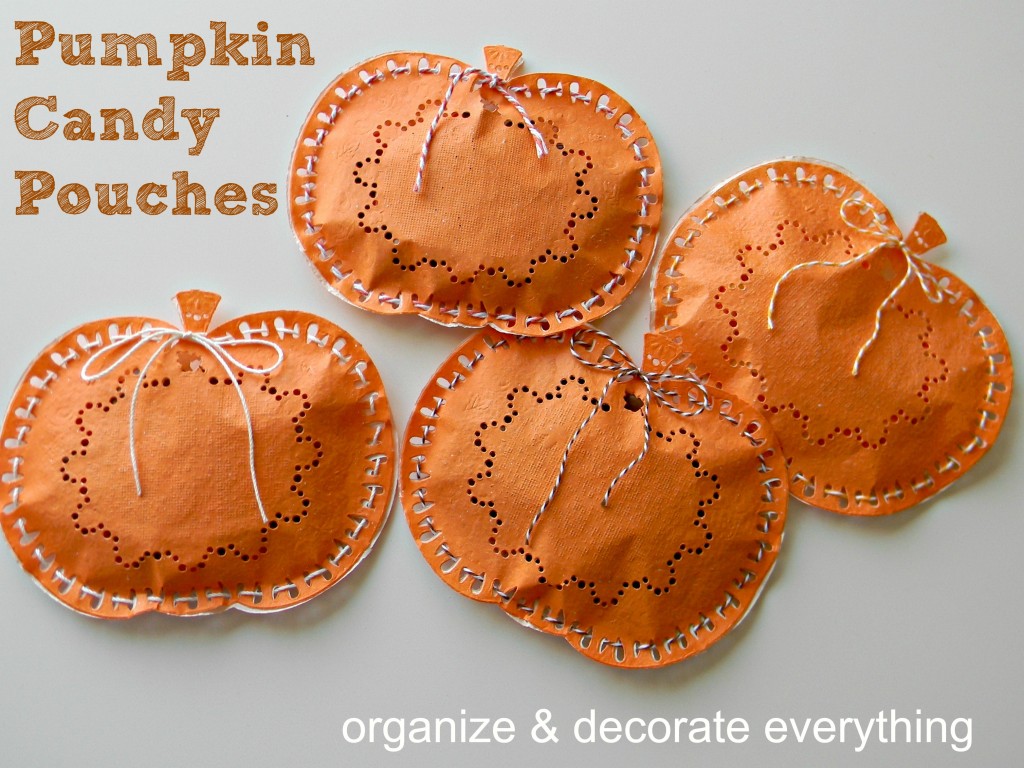 Have you started working on Halloween, Fall or Thanksgiving crafts yet? I like to plan ahead and get an early start. I think I'll start decorating for Fall next week. It's never too early for white pumpkins.