I guess because there's so much glitz and glam to Christmas I've always felt Thanksgiving should be simple.  So here's another simple place card idea for you.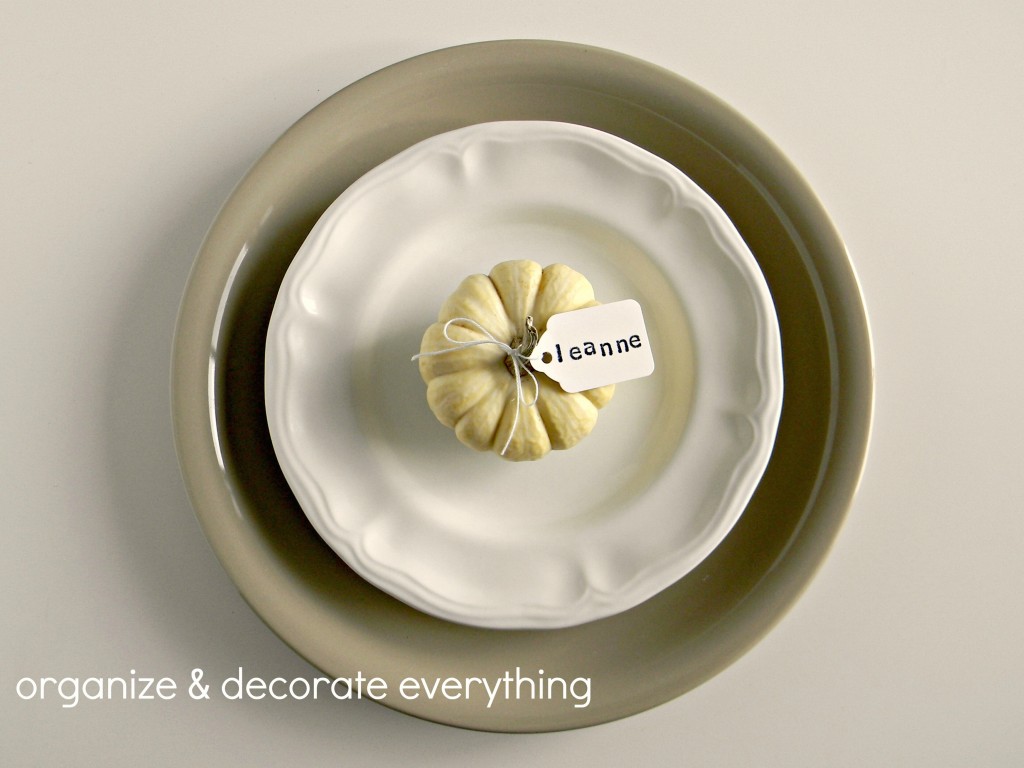 If you buy the mini pumpkins after Halloween you can get them super cheap. These cost .10 cents each. I already had the tags but you can purchase them in the stationary area of any store.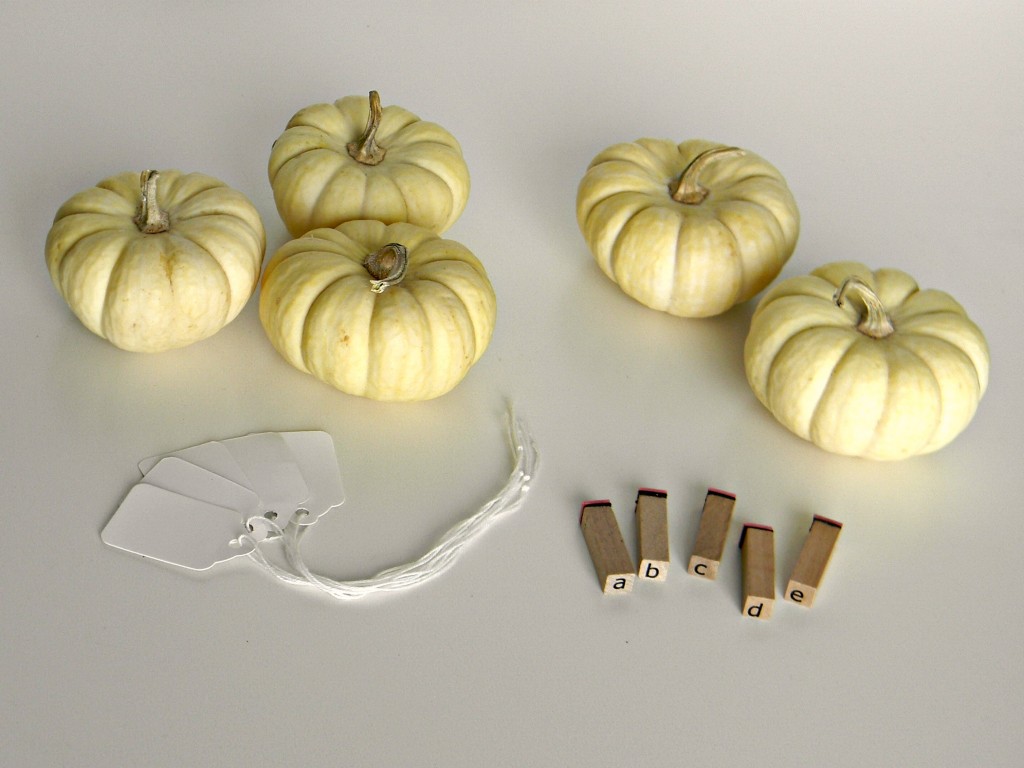 I already had the stamps too. I purchased them at Michael's a few years ago for $1. Stamping the tags would be a fun and easy way to get your kids involved in helping with Thanksgiving preparation.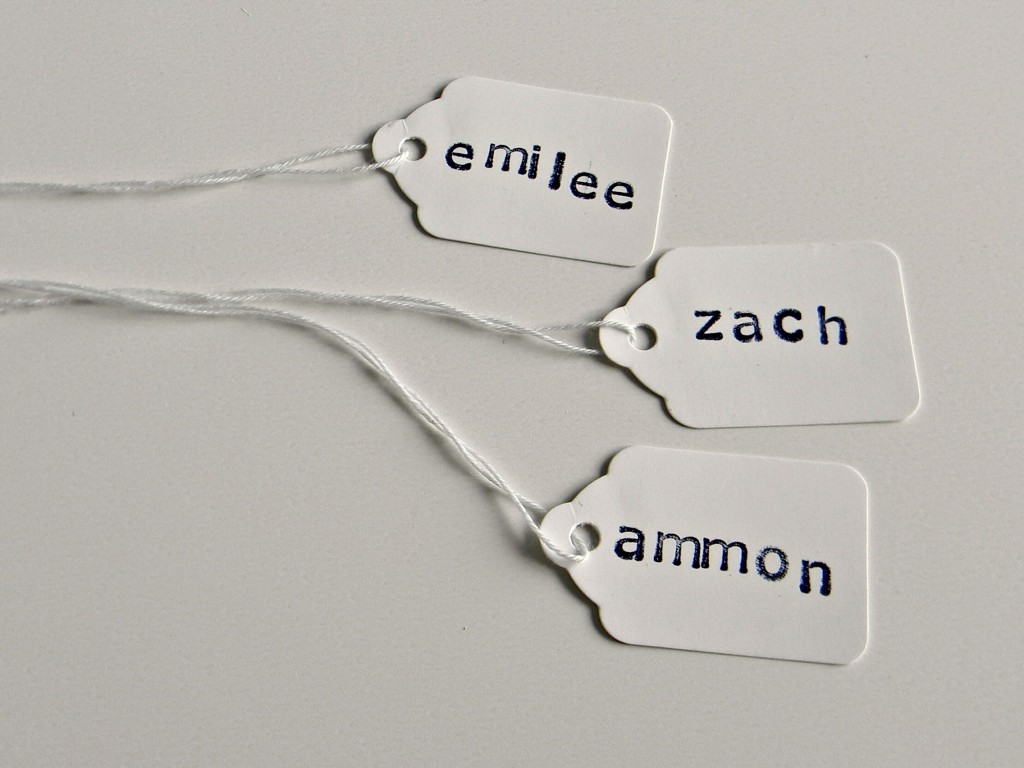 Then I just tied the tags on the pumpkin stems. You could even change the string to colorful bakers twine if you like.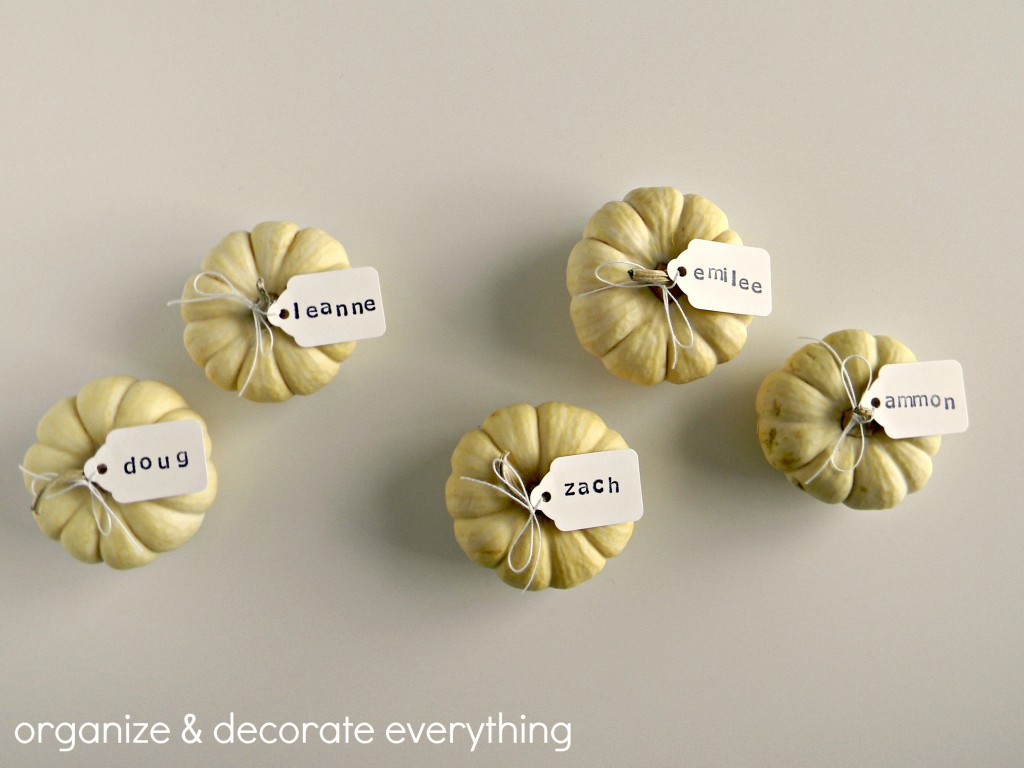 Place the mini pumpkins in the center of the plates and you're good to go.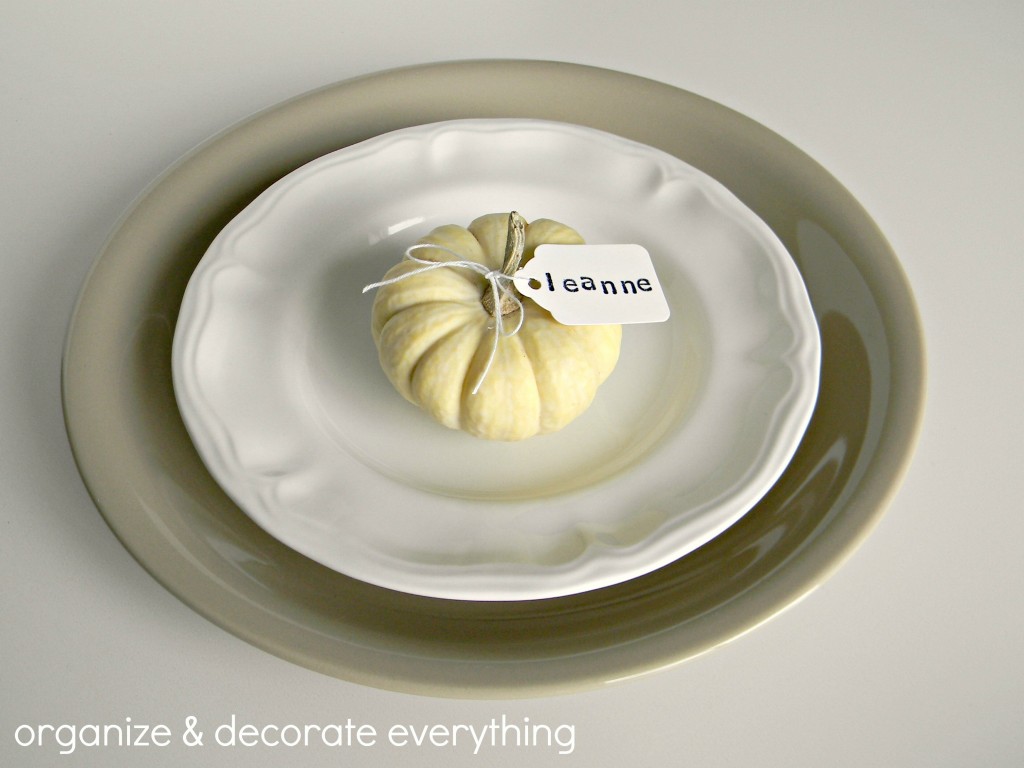 See you tomorrow for another great Thanksgiving Place Card idea.