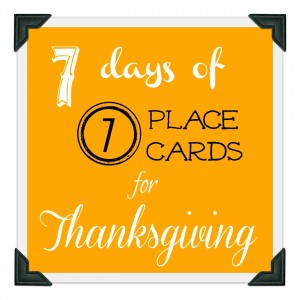 I love clothespins and using them in different projects, so of course I had to make place cards using them. I stamped them using the same stamps I used on these place cards, except I used brown ink.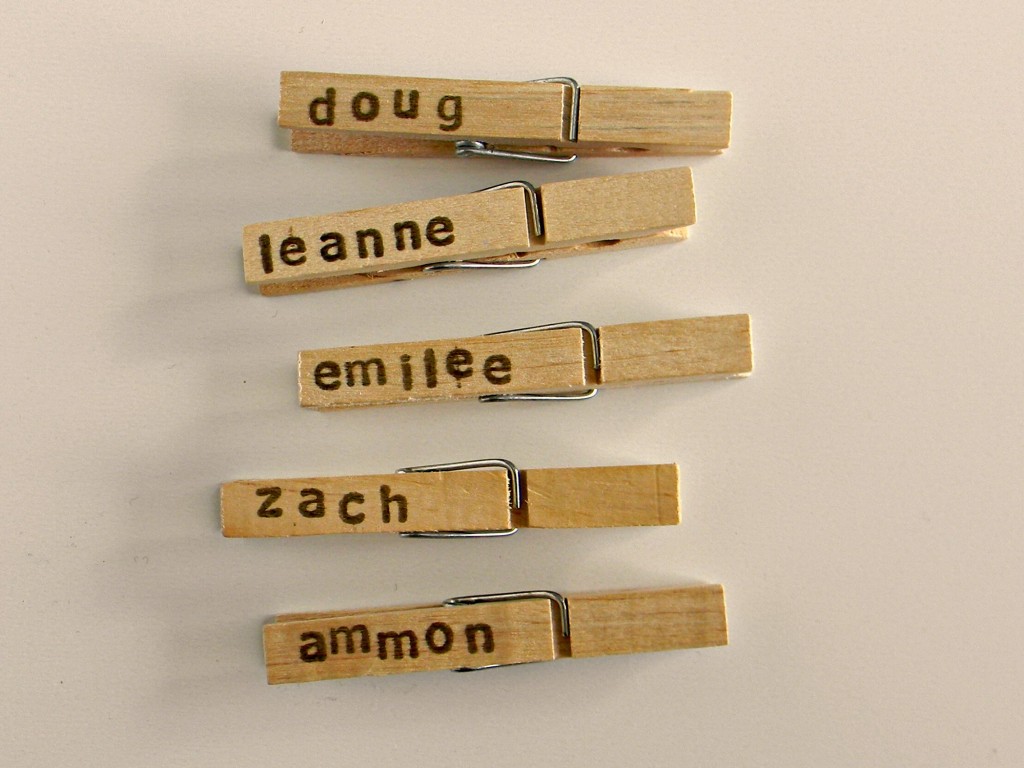 Then I used my Cricut to cut out the leaves using the Accent Essentials cartridge. If you don't have a Cricut or other cutting machine, you could cut a leaf shape out by hand or use a stencil.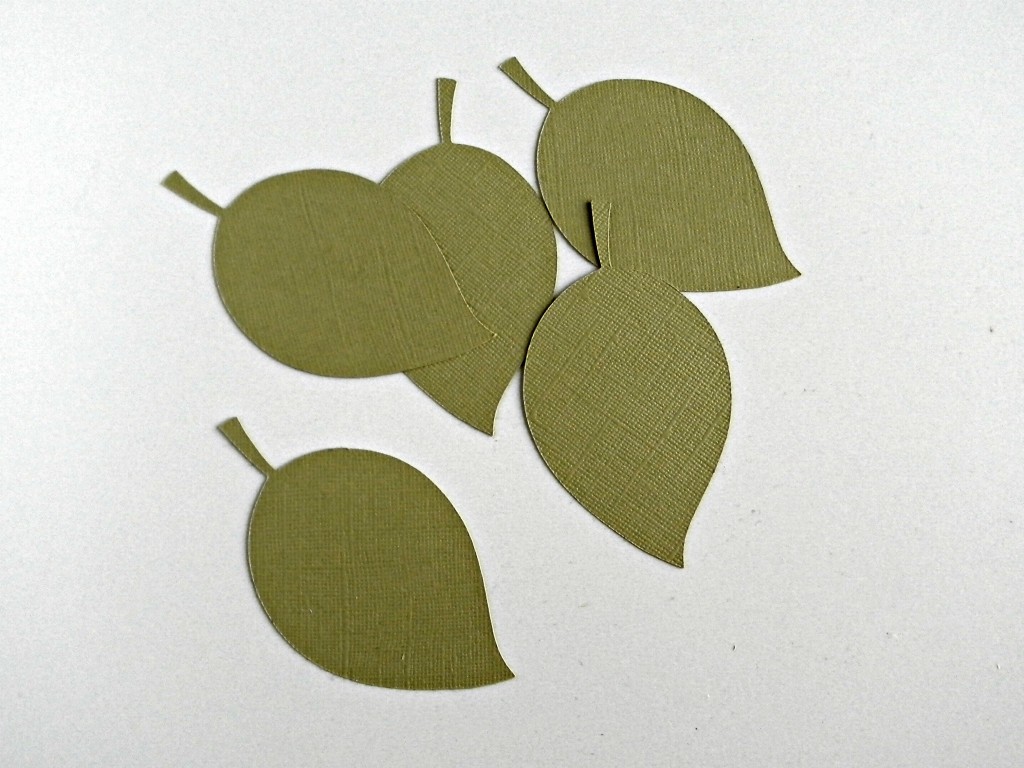 I used the same stamps to write thankful across the top of each leaf.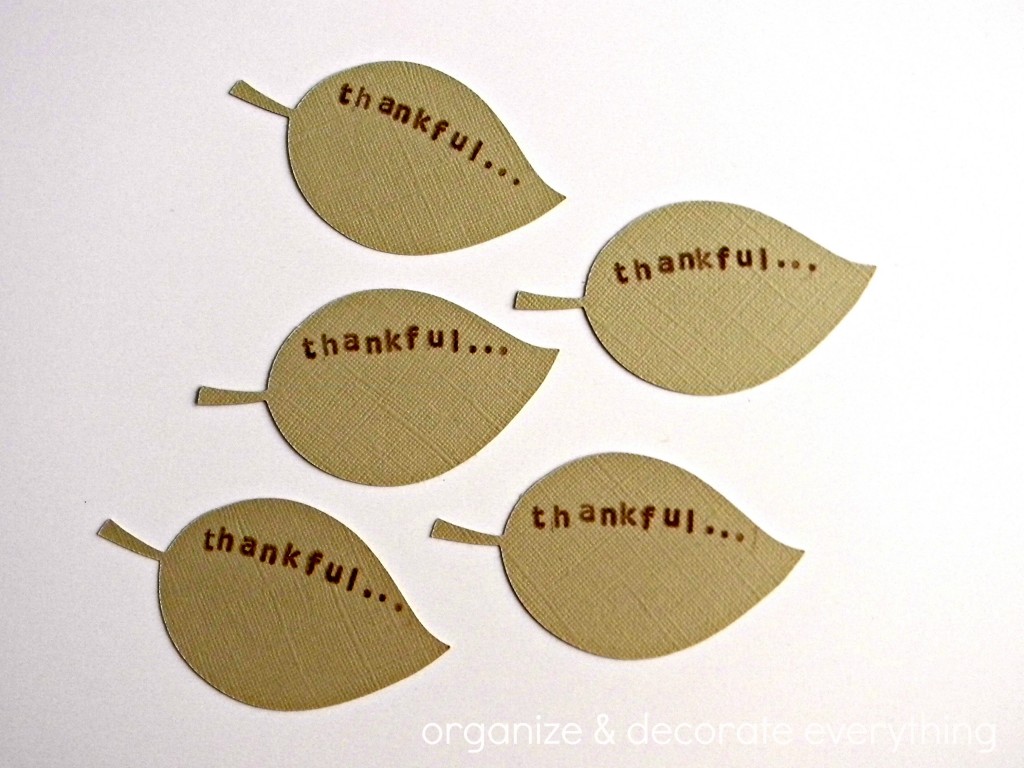 Then I clipped the clothespin to the thankful leaf . There's space for each person to write what they're thankful for on their leaf.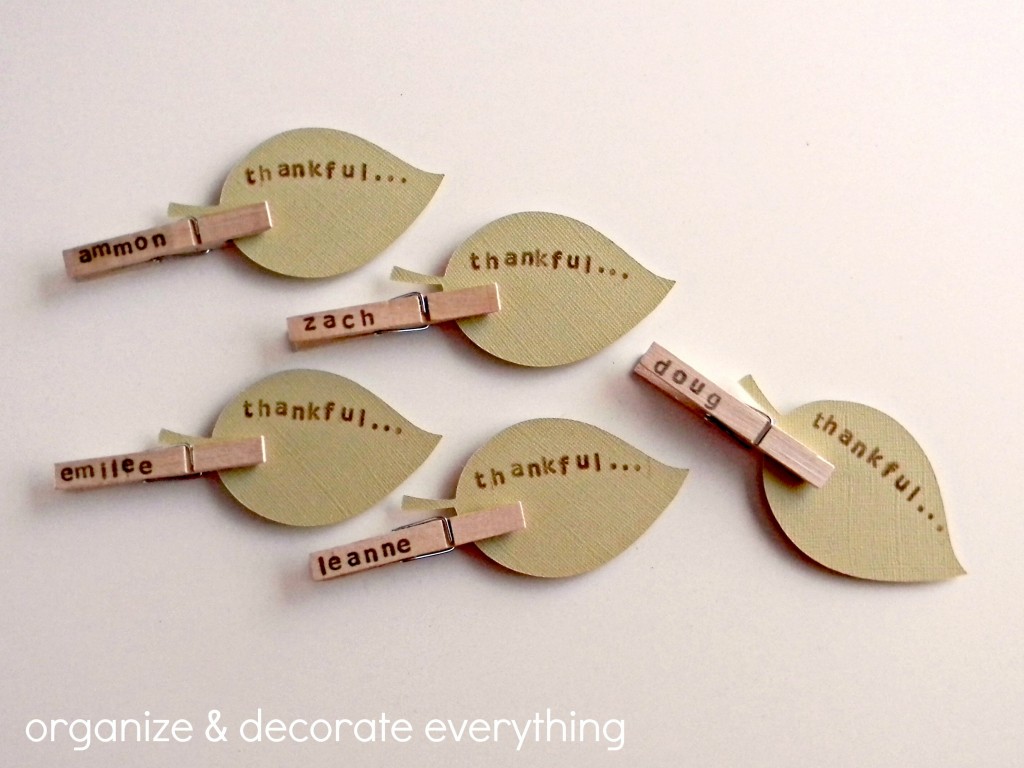 Place pens on the table so everyone can write on their leaf then they can be hung on a garland using the clothespin.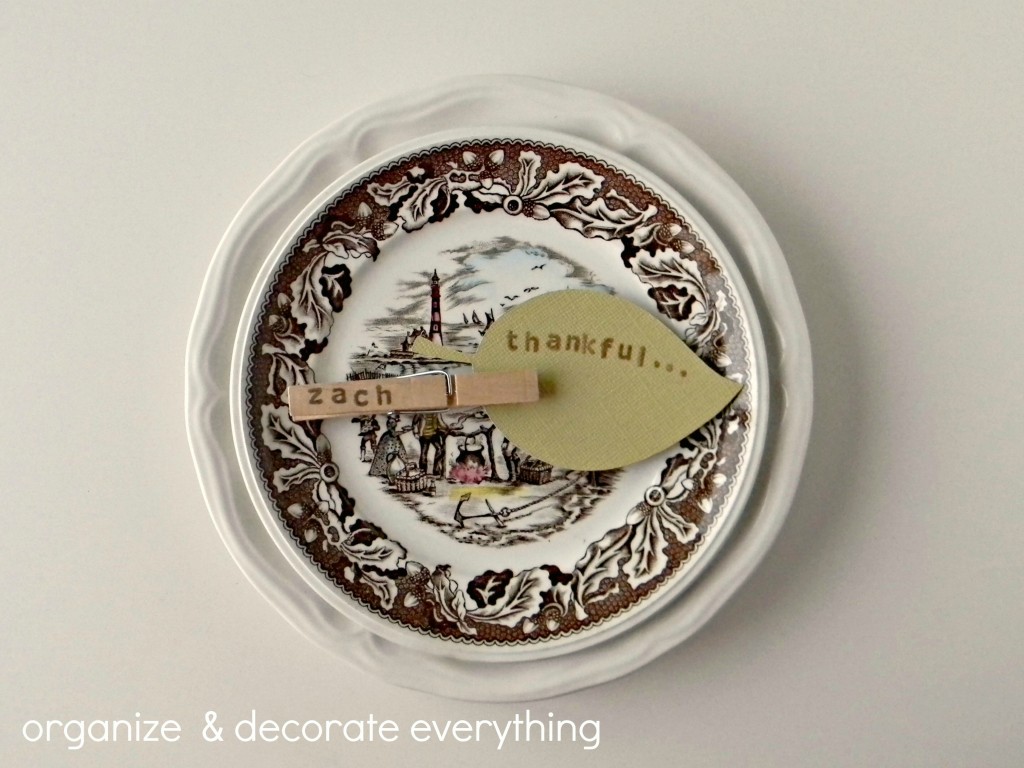 See you tomorrow for another great Thanksgiving Place Card idea.