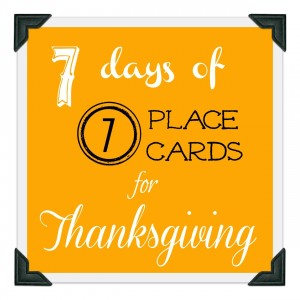 Are you ready for another quick and easy Thanksgiving place card idea? All you need is the forks you'll be eating with and some artificial leaves. If your eating utensils match, that's even better (mine don't).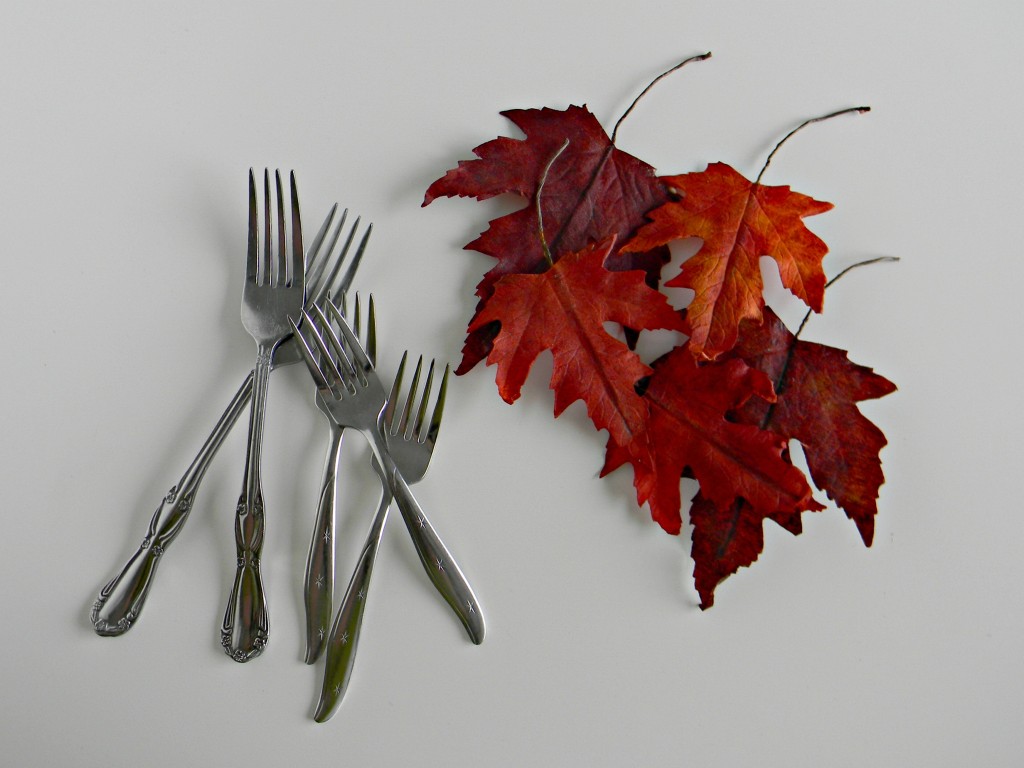 I simply wrote names on the leaves using a metallic silver sharpie.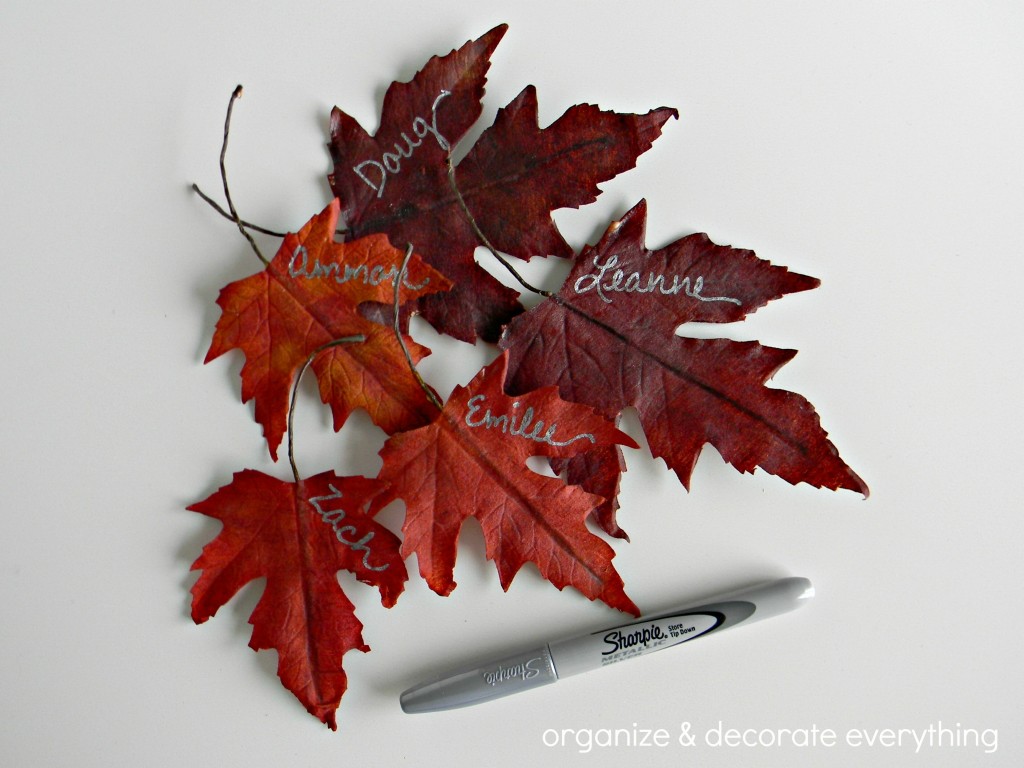 Then just slide the leaf onto the fork.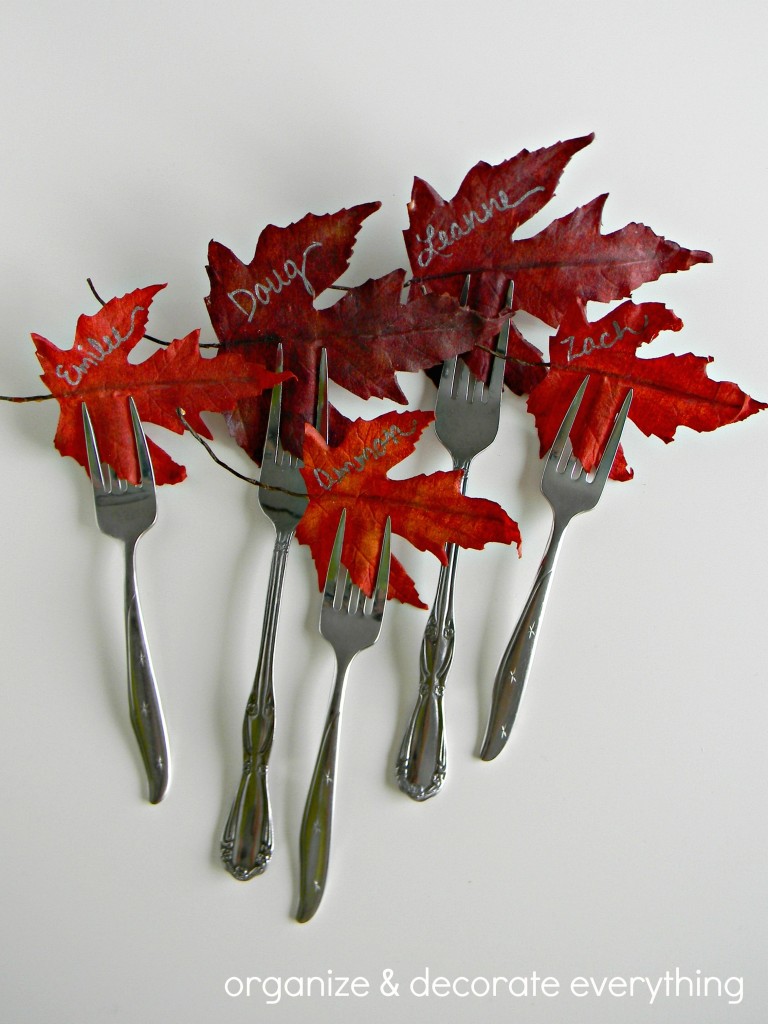 I told you it was simple. If you missed the other place cards you can check them out here, here and here. Then decide if there's one that will work for your family.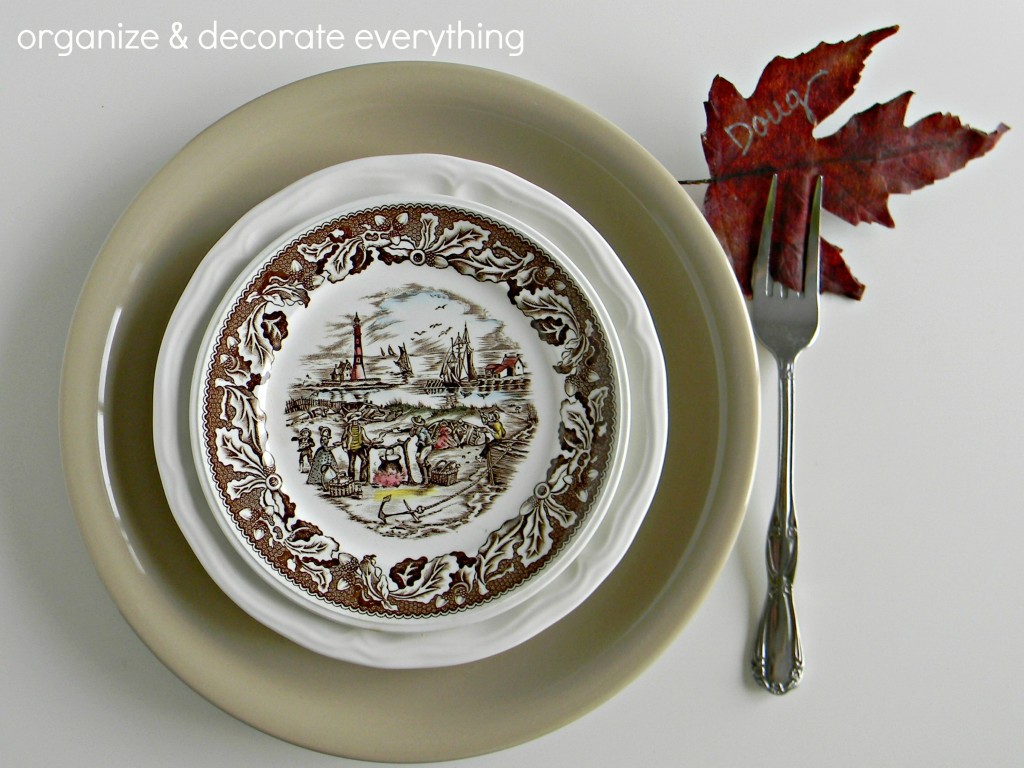 See you tomorrow for another great Thanksgiving place card idea.