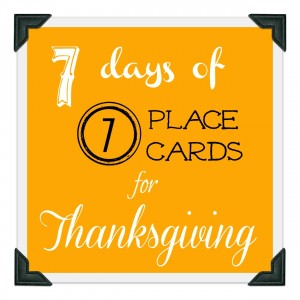 This might not appeal to everyone but I thought these would look really cute on a kids table for Thanksgiving.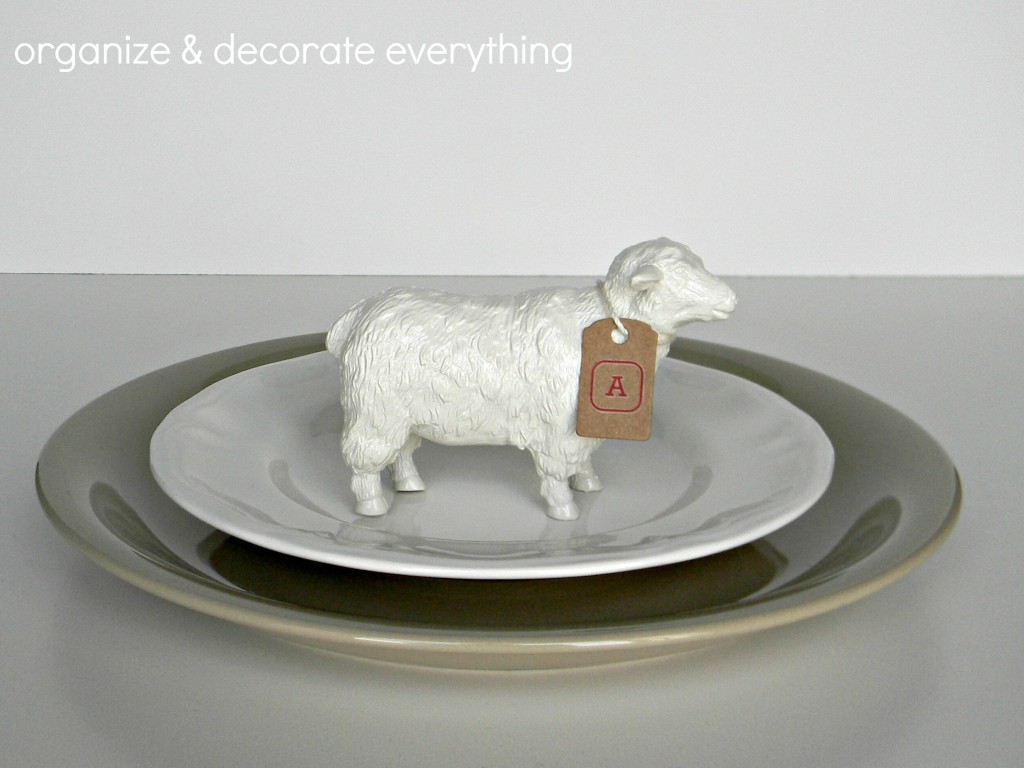 I started out with these farm animals from Dollar Tree. You can find smaller ones at Michael's or Wal-Mart but I liked the one's that were a little larger.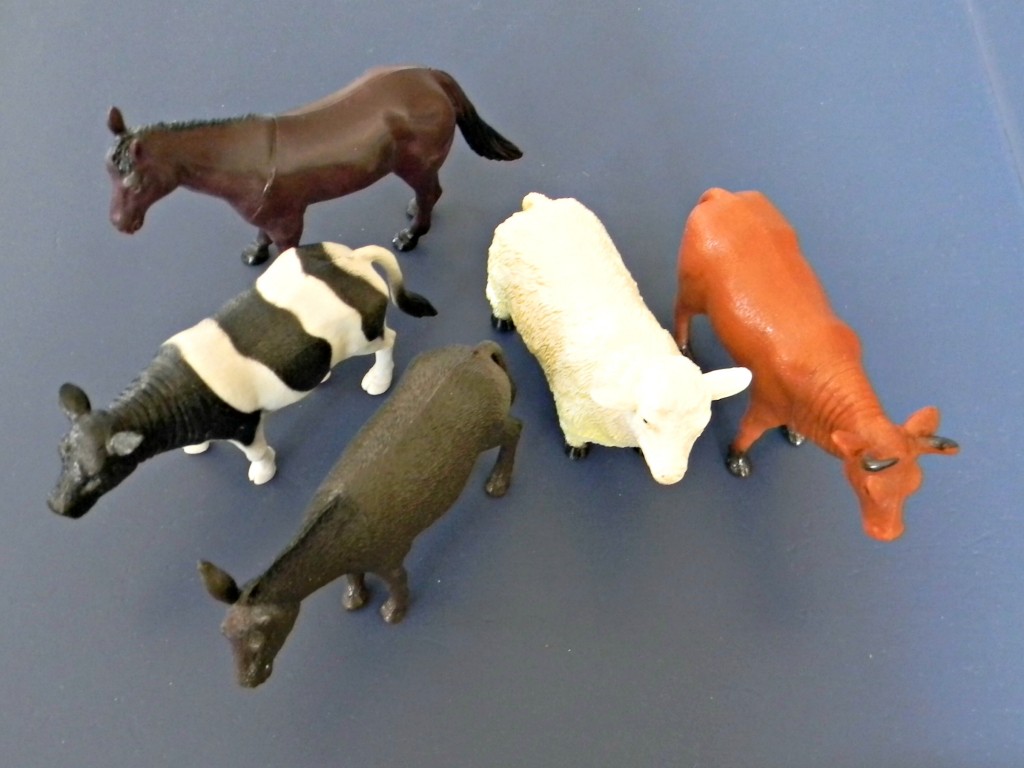 I spray painted them upside down first. I always paint the bottom of anything first then turn it over and paint it right side up. It seems to cover better and prevent drips that way (or maybe it's just psychological). Whatever, it works for me. They needed 3 light coats of paint.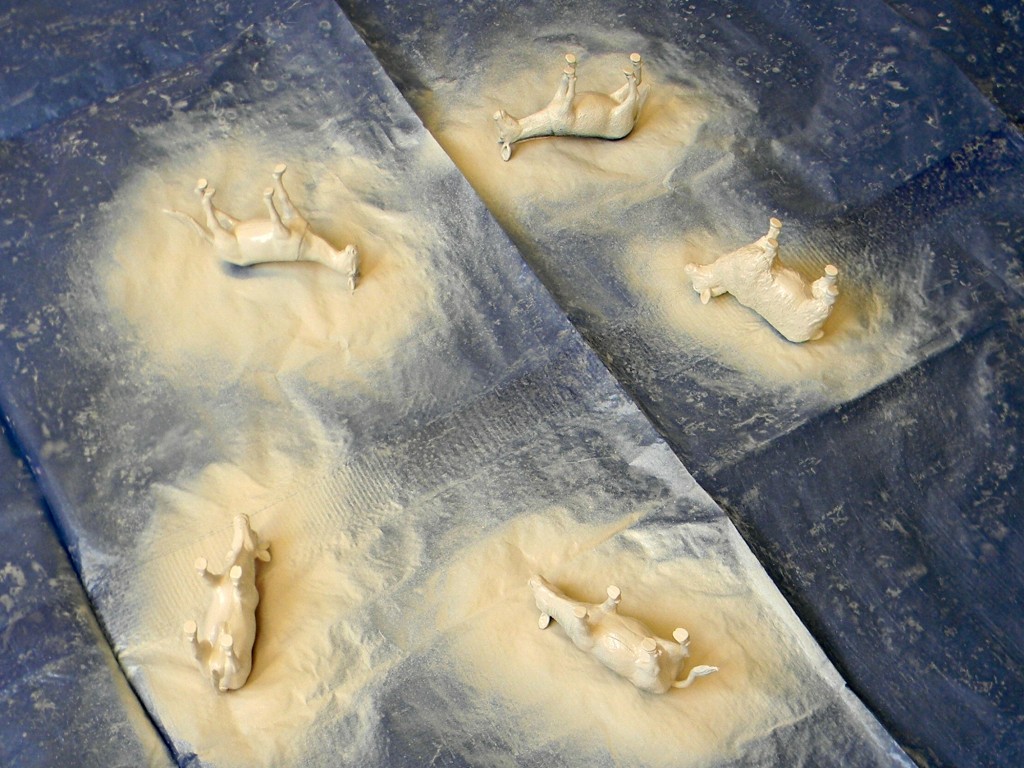 Then I made little name tags by using rub-on letters.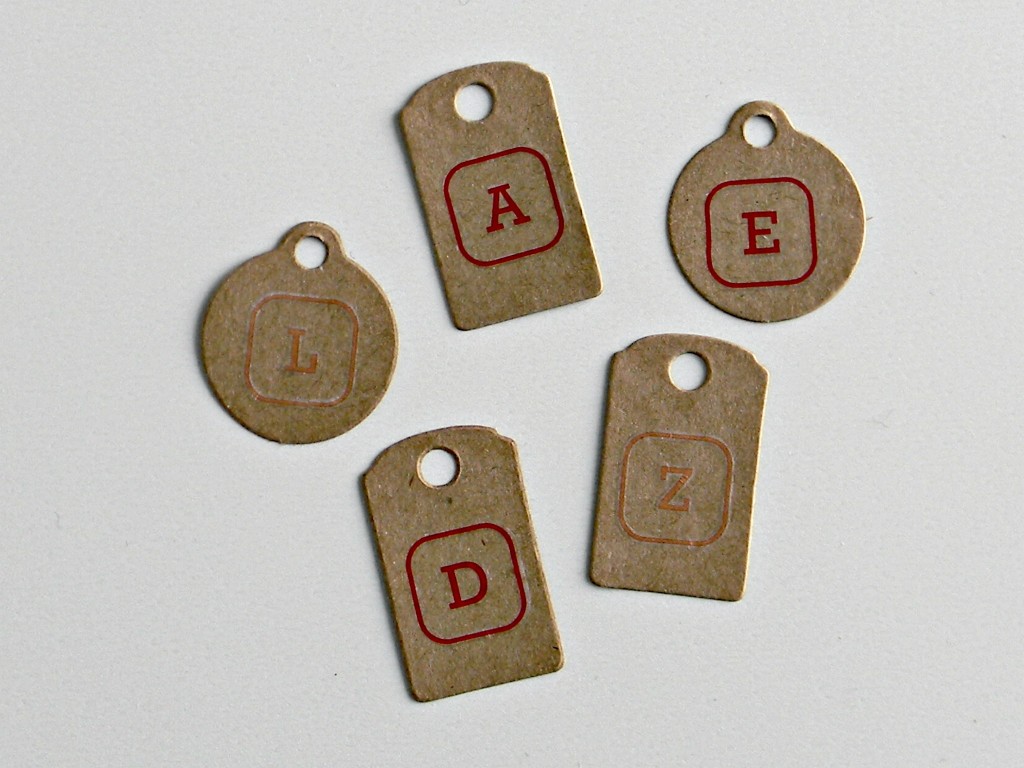 And tied them around the animals necks. I'm really happy with how they turned out. Seeing them all together remind me of the nativity animals. I think I know where I'll be using them next.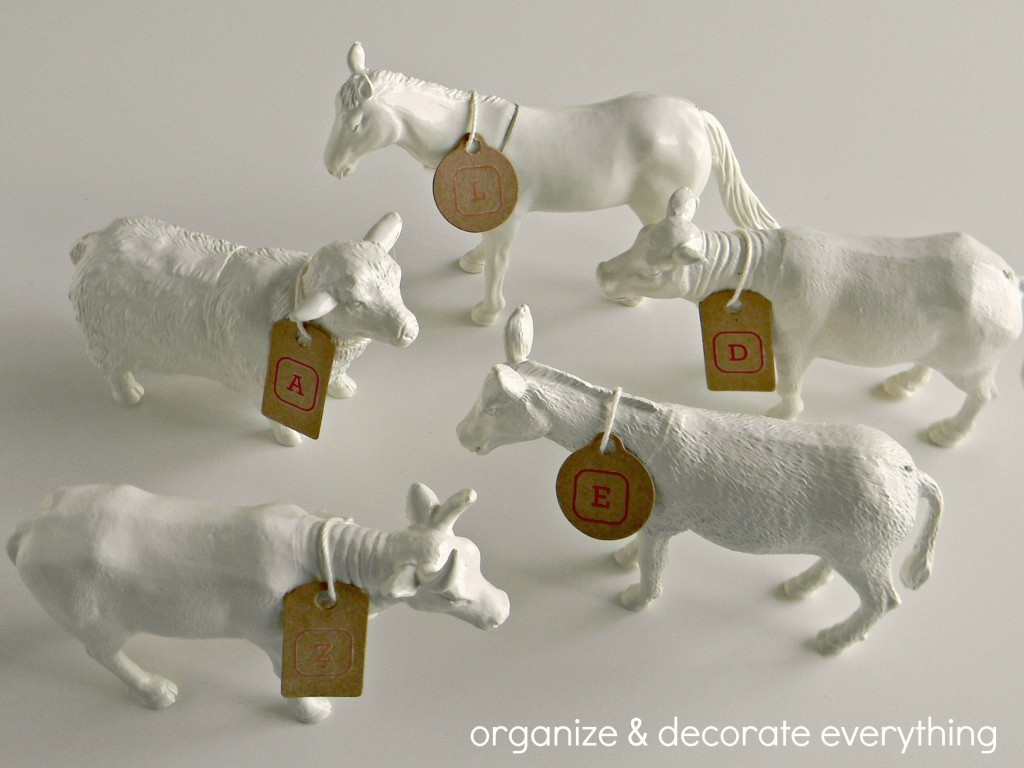 What other toys could you use as place cards?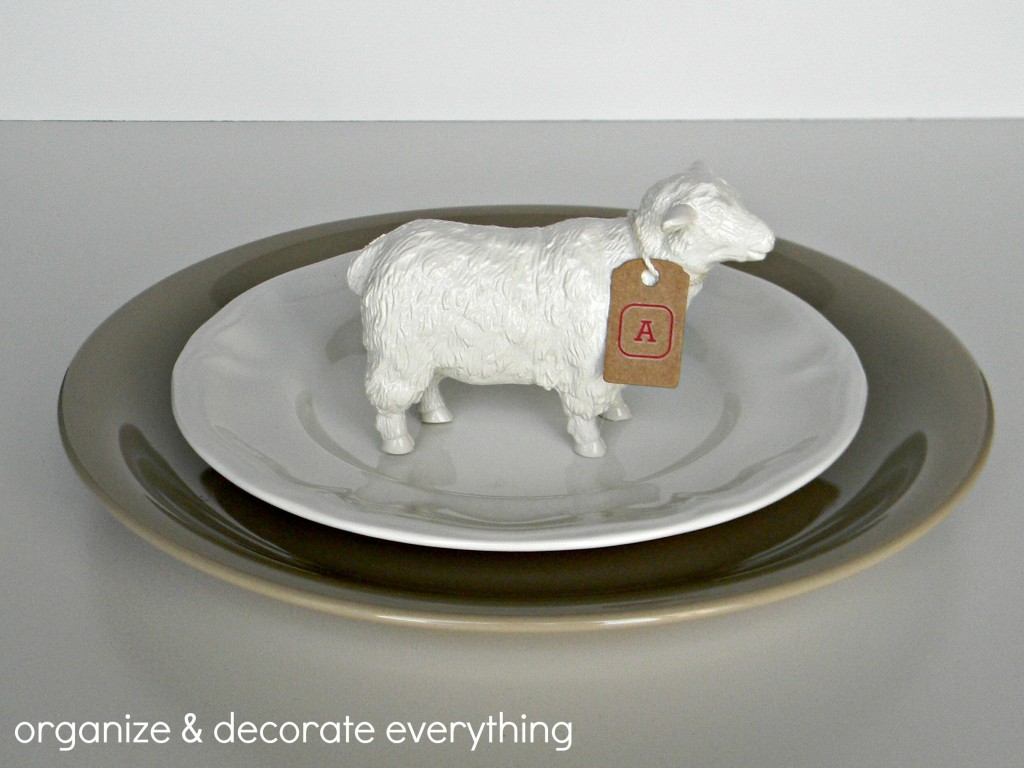 See you tomorrow for another great Thanksgiving place card idea.
I'm linking to these awesome blog parties:
Power of Paint Party at Domestically Speaking
Nifty Thrifty Sunday at Nifty Thrifty Things