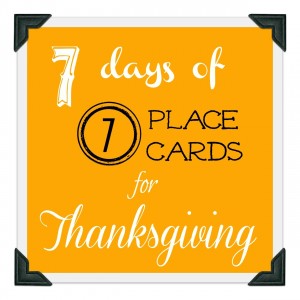 You don't have to limit your Thanksgiving table decor to traditional colors. Use what you have.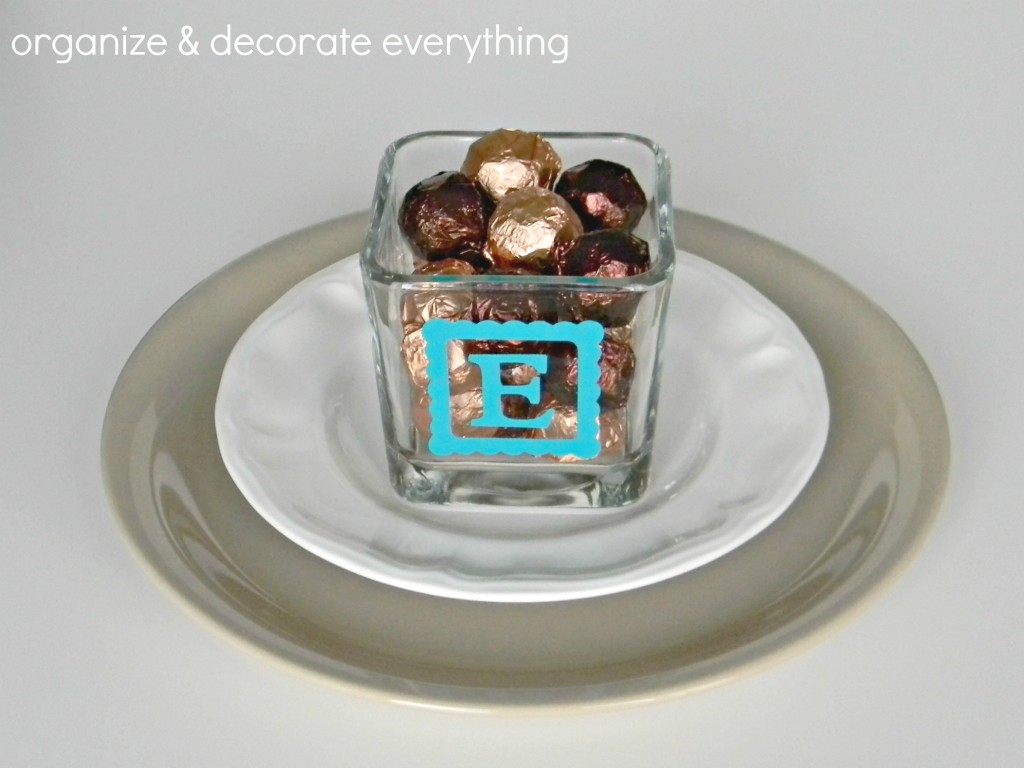 I picked these candle holders up at Dollar Tree. They're a little over 3″ tall. I picked the chocolates up at a local candy store because they were 60% off. You could also use Reece's Pieces, Hershey Kisses or anything wrapped in colored foil.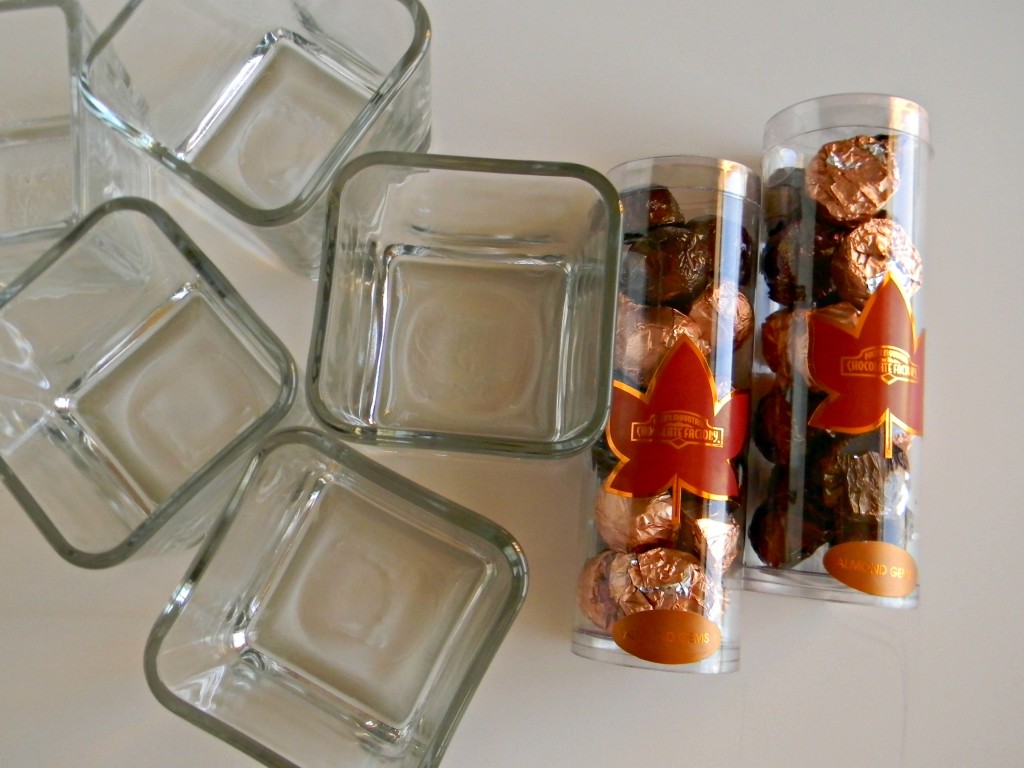 I had this awesome teal vinyl and thought it would be fun to use as a pop of color on a Thanksgiving table. I cut both pieces out using my Cricut. The border is from the Accent Essentials cartridge and the letters are from the Plantin Schoolbook cartridge. The border is cut at 2″ and the letters at 1 1/4″.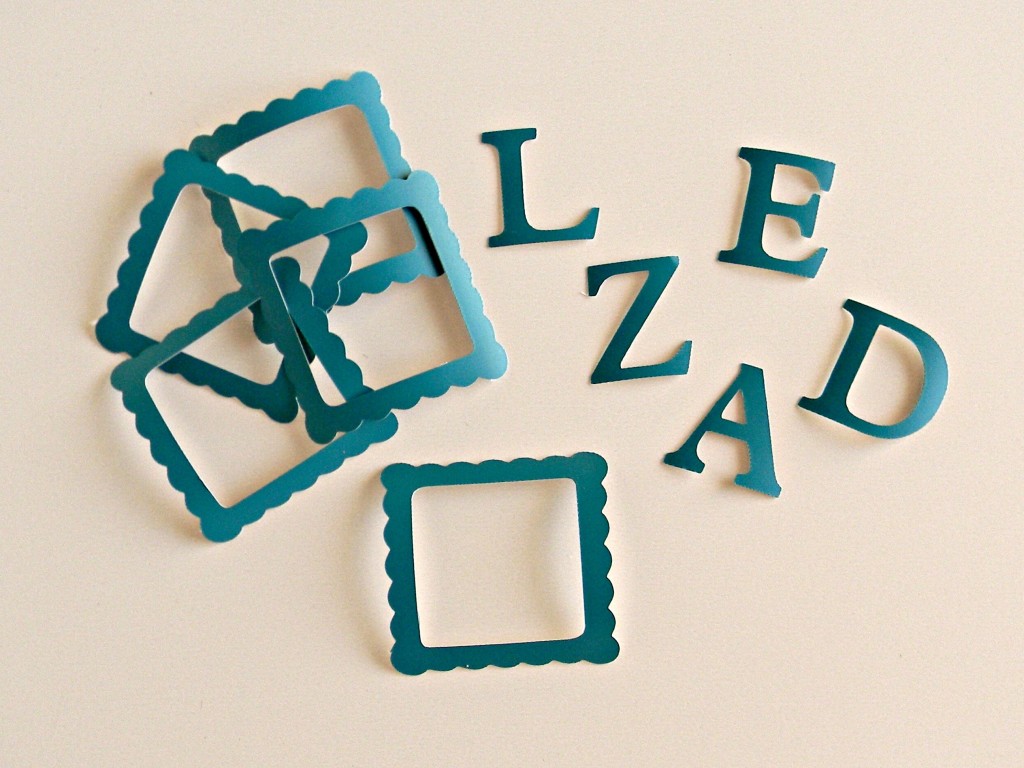 I stuck the vinyl to one side of each candle holder.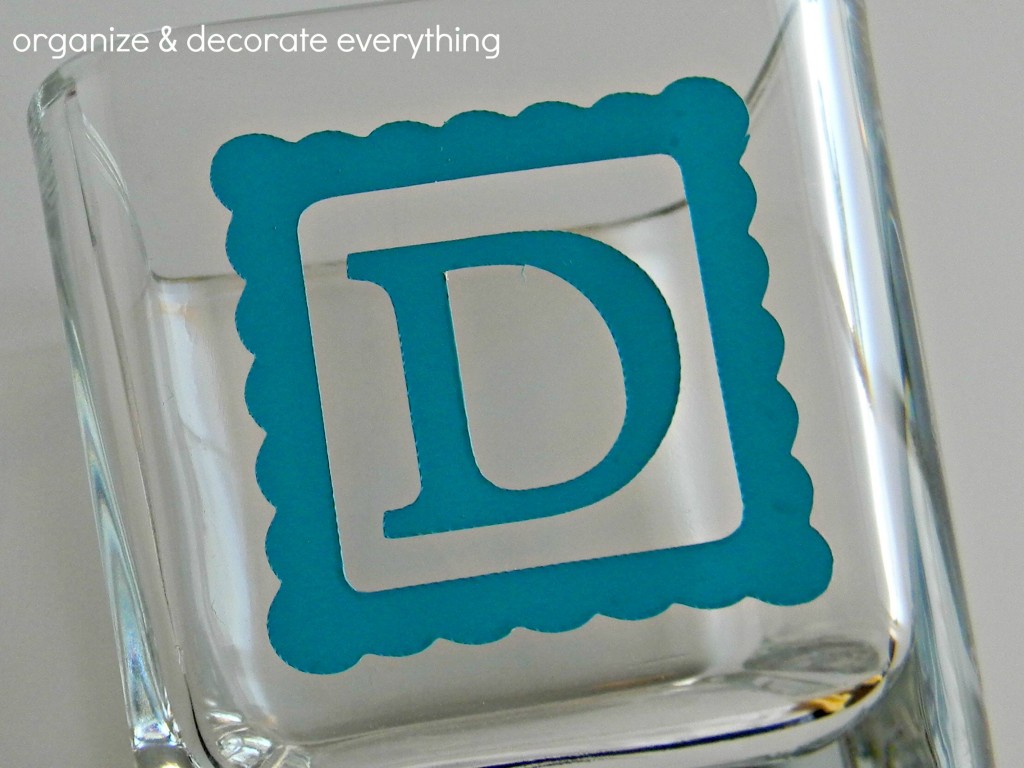 I like these because they can be easily used for other things and make a great little take home gift.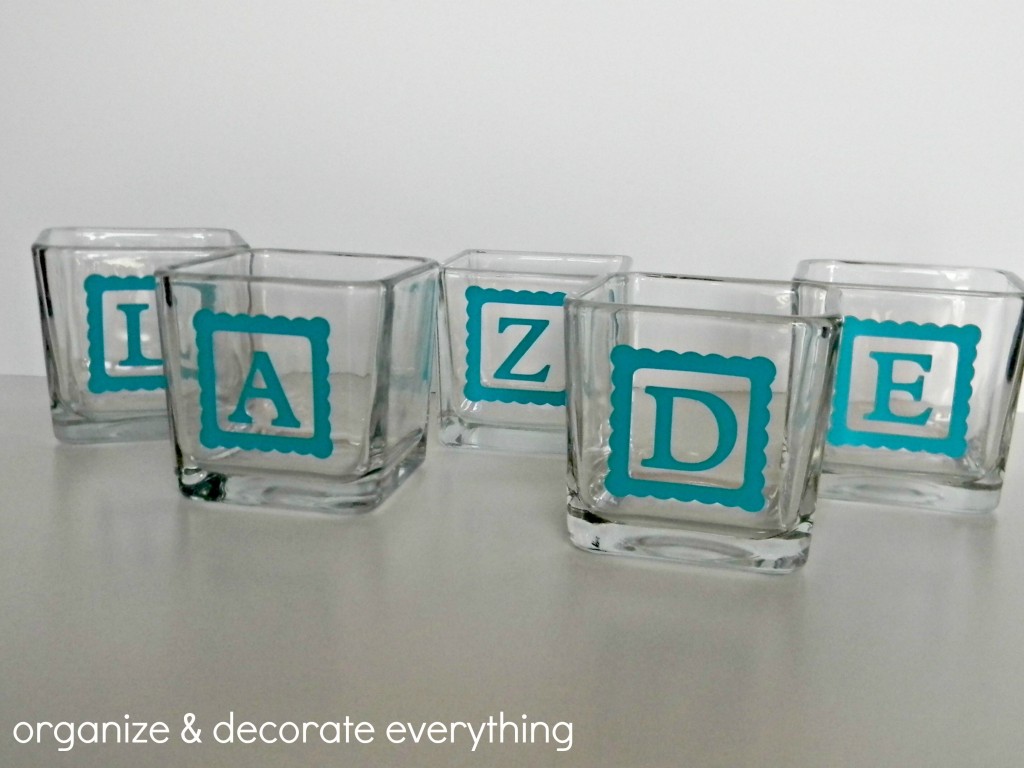 Fill with yummy treats for after dinner or to take home.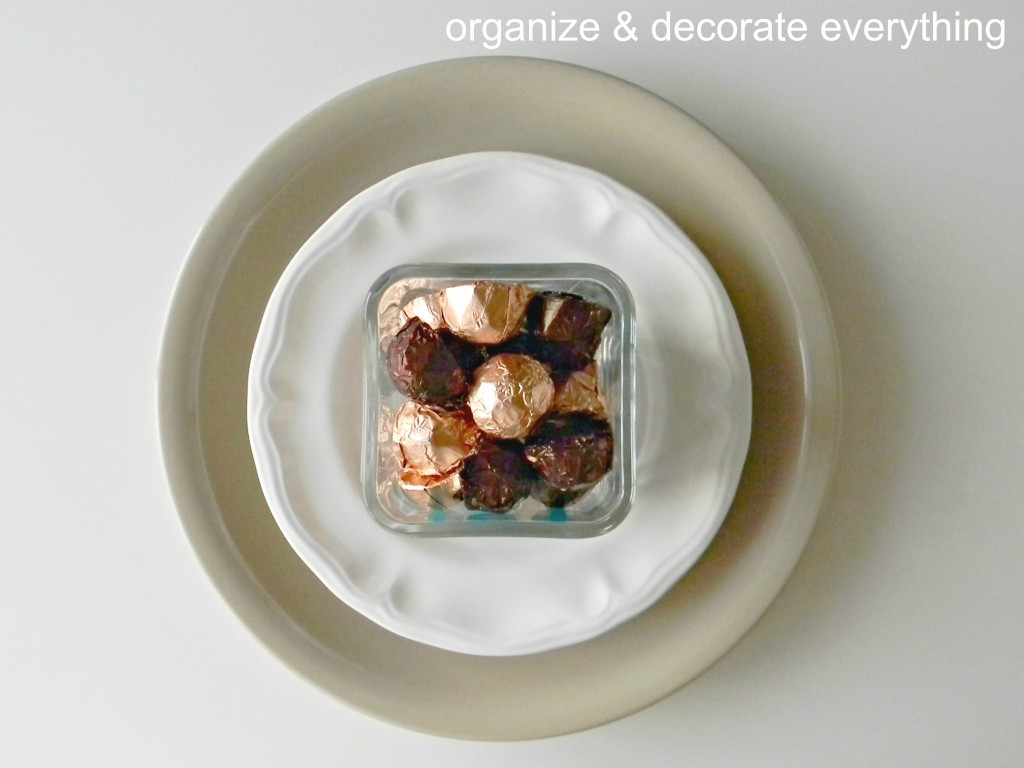 See you tomorrow for the last idea for a simple Thanksgiving Place Card.
And guess what? You can purchase a Cricut Mini for only $129.99 right now. There are many other Cricut products available  at a great price also. Did you know there are specials and free cuts every week? Just click here or on the Cricut button on my sidebar for more information.
The Home Decor and Organizing Link Party is open for one more day. I will be featuring and pinning some of my favorite links on Saturday.