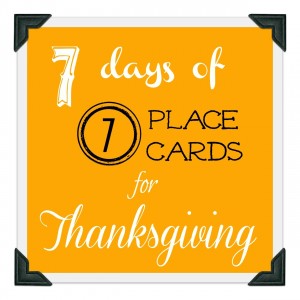 I will have 7 Thanksgiving place cards to share with you over the next 7 days. All of them are pretty quick and easy. I hope you will find one that might fit with your Thanksgiving celebration this year.
If you know me at all you know I'm pretty simple and sometimes simple is just what you need. Scrabble game pieces are perfect for place cards and couldn't be any faster or easier to put together.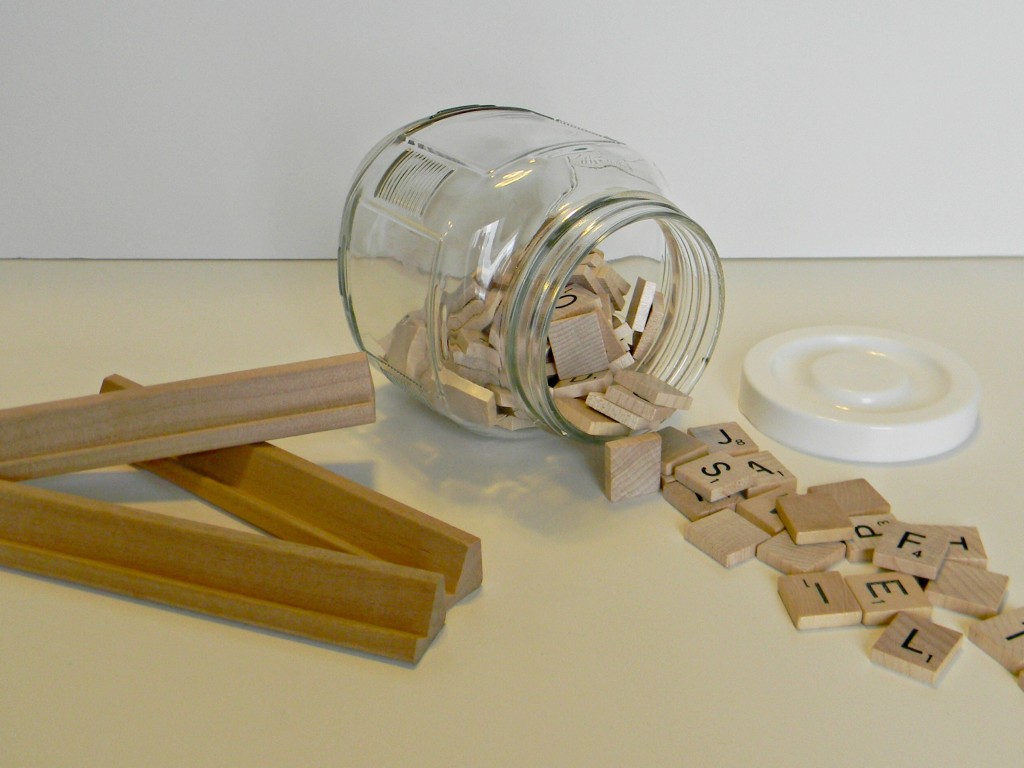 I bought my scrabble game at a thrift store a couple years ago. A few of the pieces were missing but since I'm only using it for craft projects and home decor that didn't matter.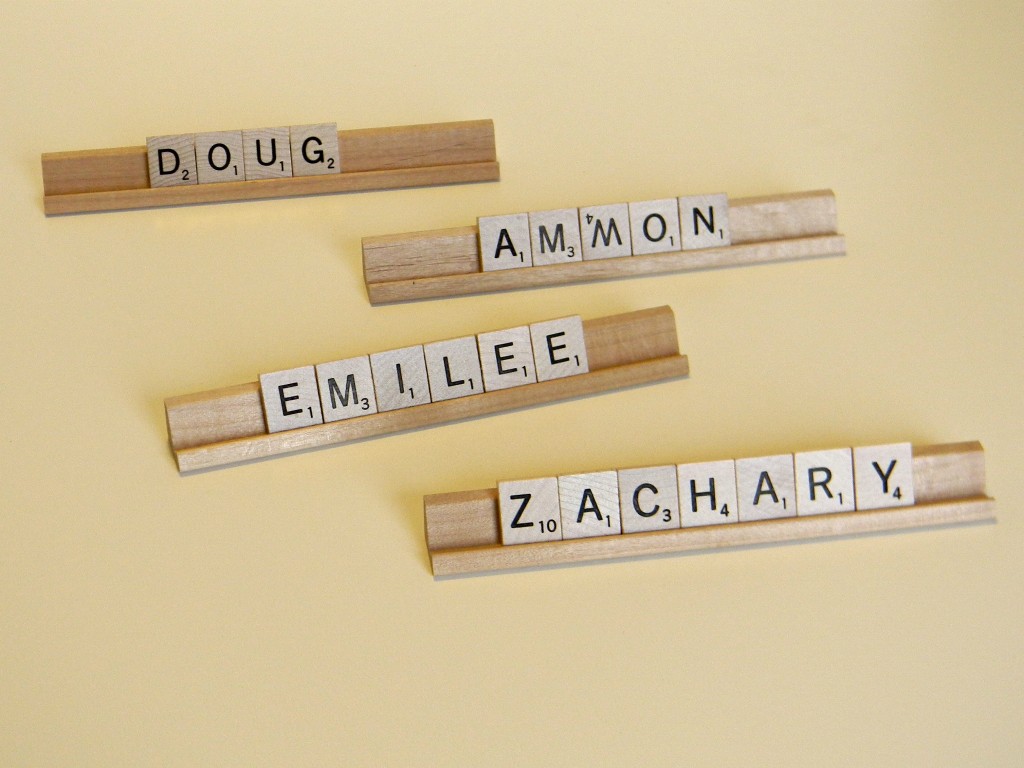 If you don't have enough letter pieces for all your guests ask a few of them if you can borrow their games. Then you also have a game to play after dinner. These place cards take shape in just a few minutes so they can even be done at the last minute. What other game pieces can you think of using for place cards?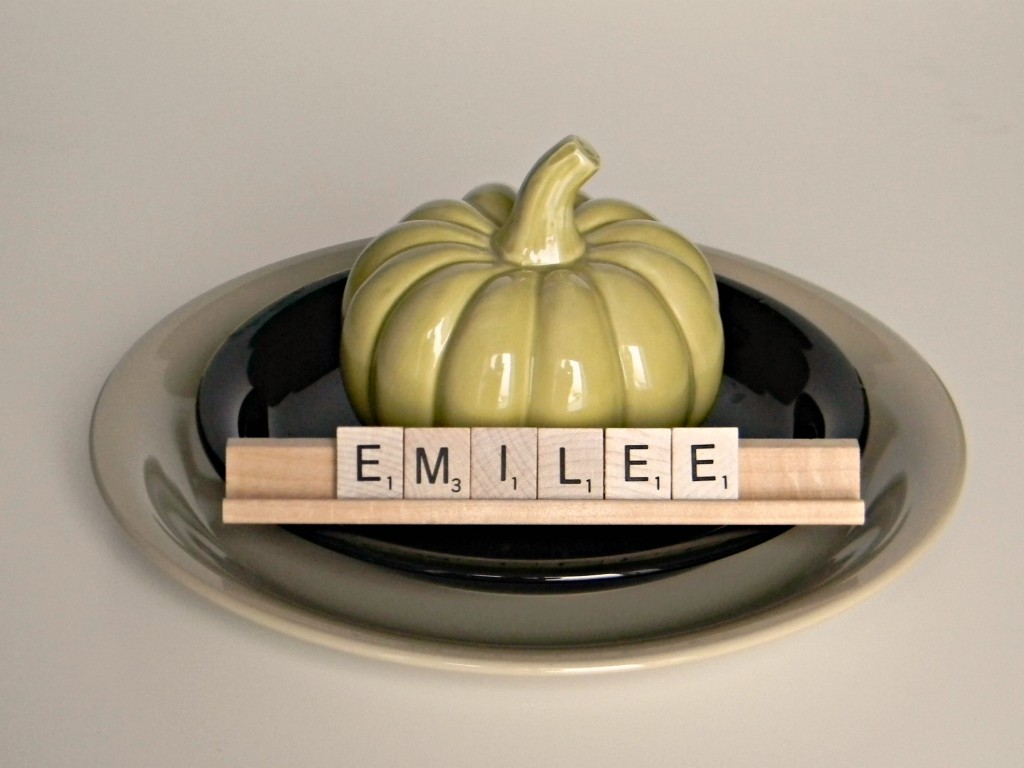 See you tomorrow for another great Thanksgiving place card idea.