The desk area in my bedroom needed a little color makeover. My bedroom is black, white and green so it was time I brightened up my desk with some pretty green things.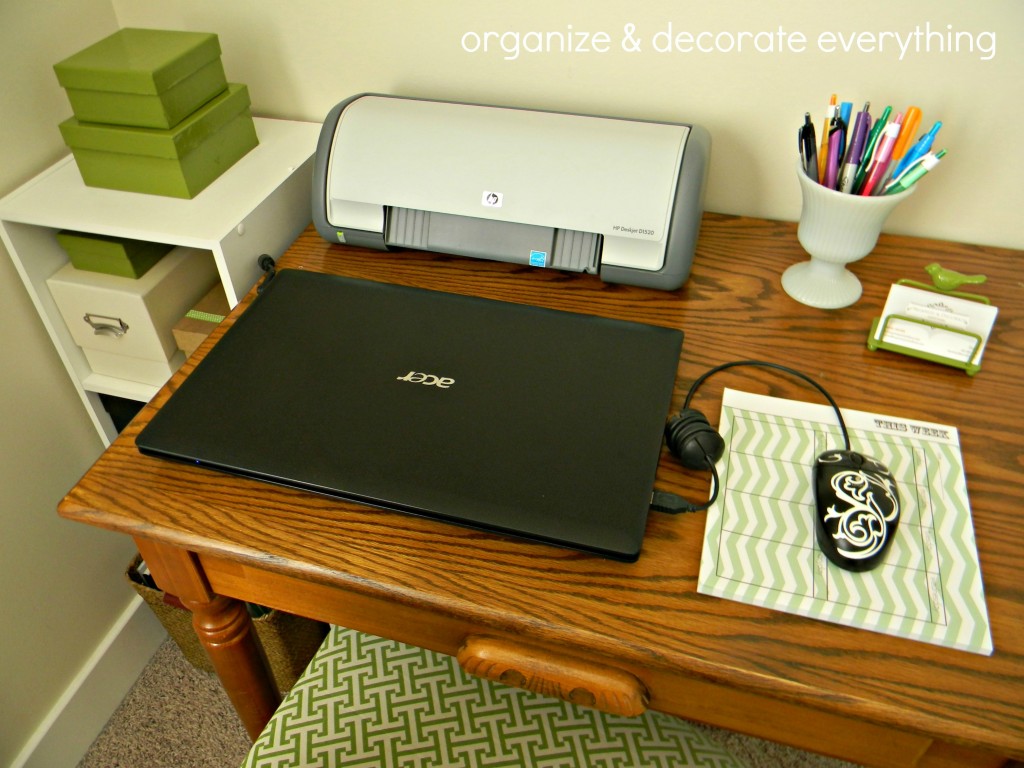 I love how the boxes turned out with their new shiny green paint job. I wanted a gloss paint so they would resemble lacquered boxes. I had this paint on hand and the color was perfect so I decided to use it. The only problem is it's outdoor gloss paint which means it took forever to dry, like almost 24 hours before it wasn't sticky anymore.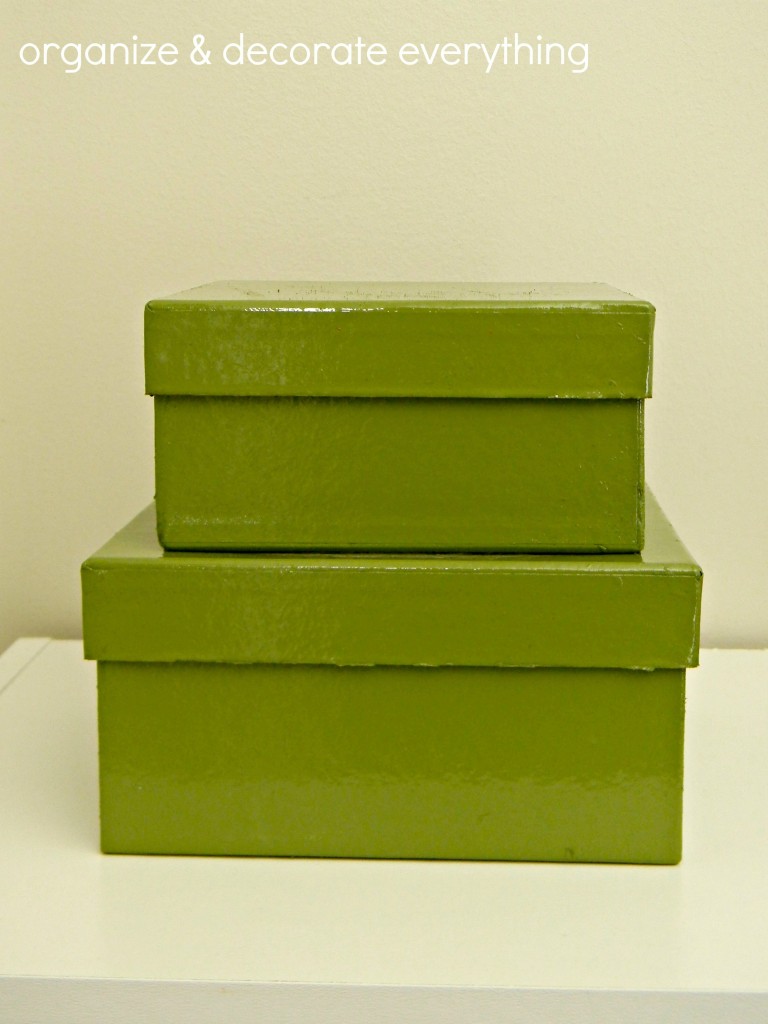 And because the boxes are cardboard topped with thick paper I had to apply 3-4 coats of paint, letting them dry 15-20 minutes between coats. This is what they looked like before.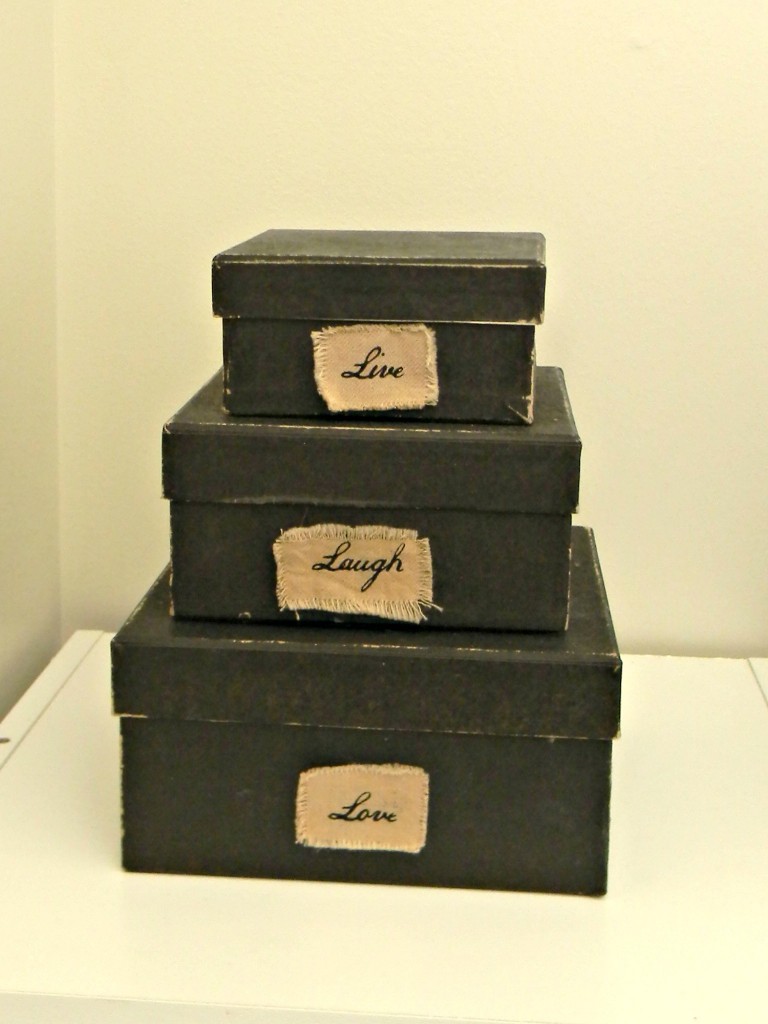 And this is after. So pretty, don't you think?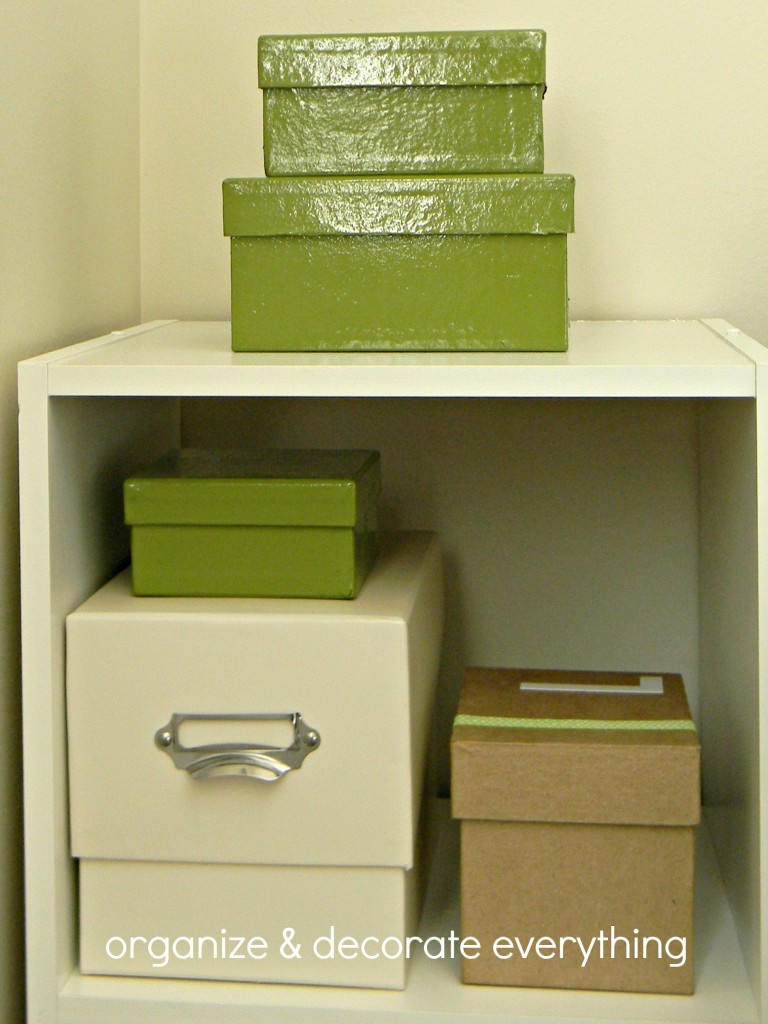 While I was sprucing up the boxes I decided to paint the business card holder too. Why not, right?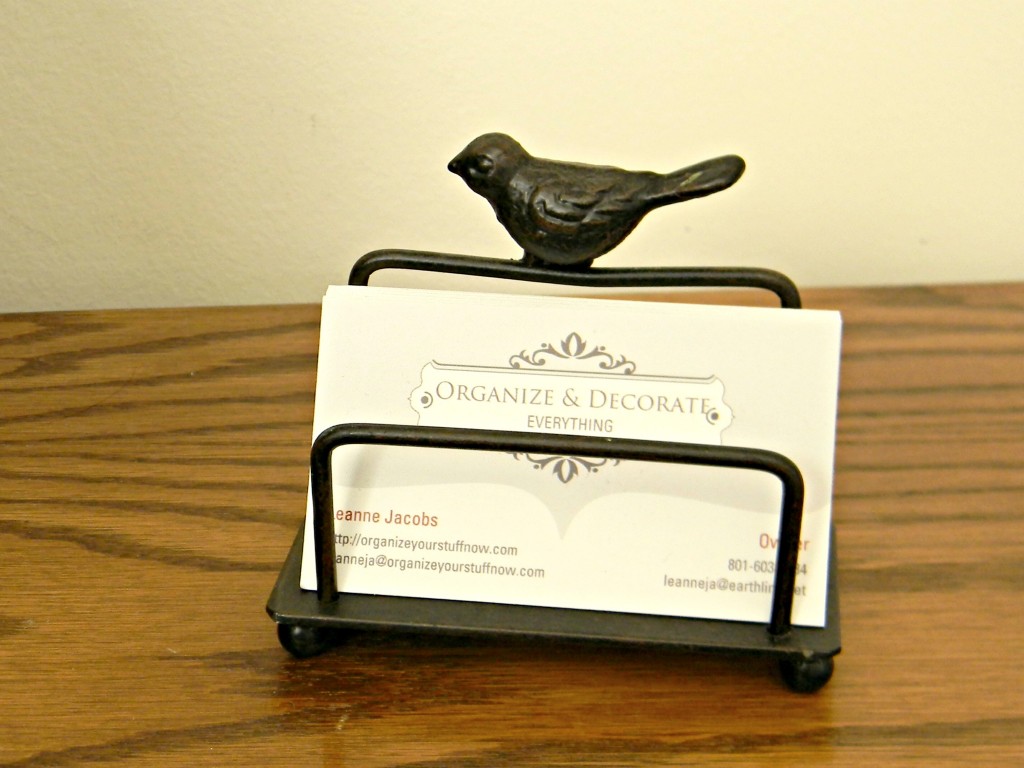 This is what it looks like now. Yep, I'm loving the green.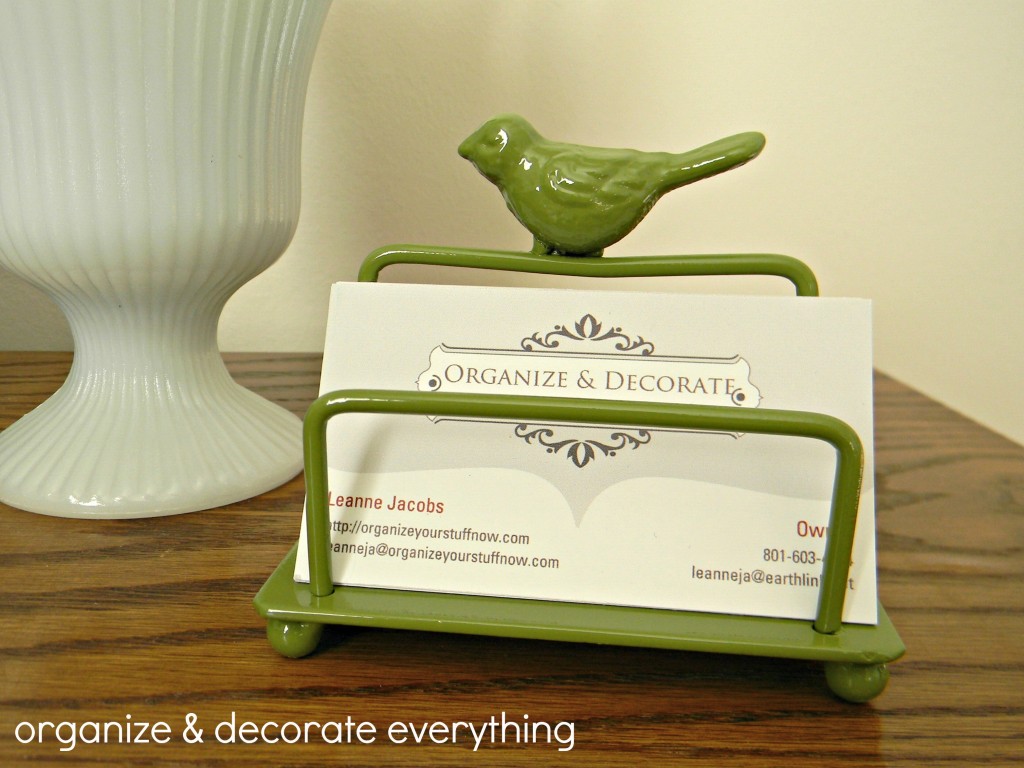 I added a few more things to the desk while I was at it. I purchased the milk glass vase at a thrift store for $1.99 to hold my pens.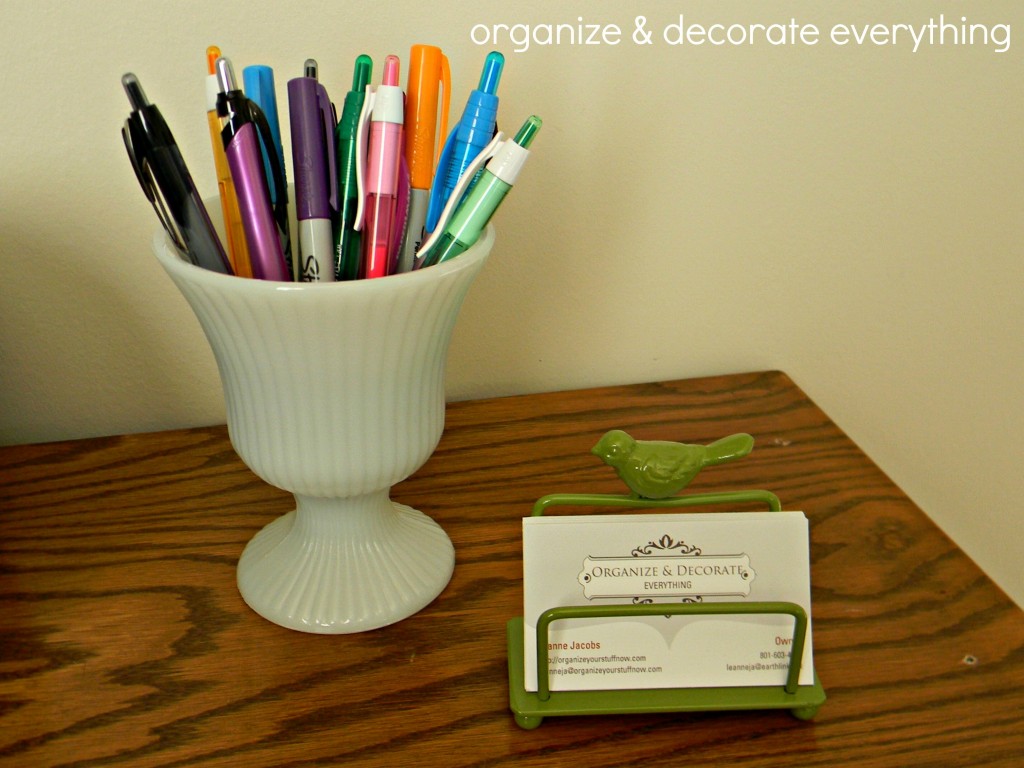 Here's the whole desk area in my room. Now it's time to paint the desk. I've been thinking off-white or light gray. What do you think? Leave me your color choice in the comments.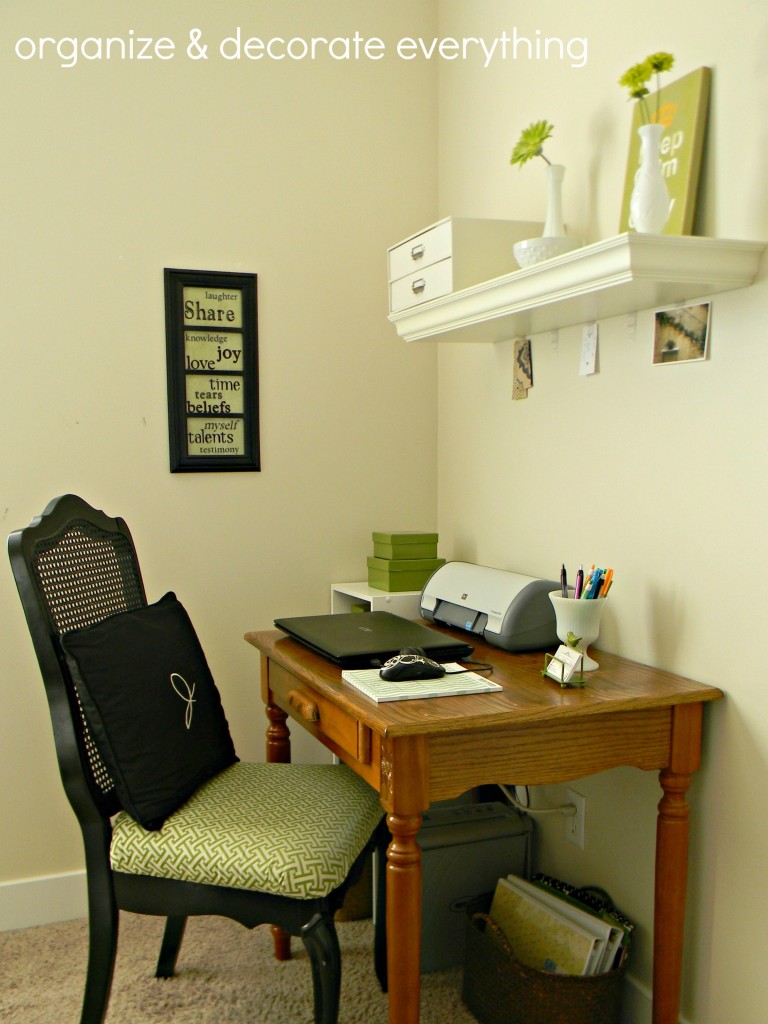 Some more info: The desk was a roll top in it's prior life before I took the top and sides off. The chair was painted and the cushion changed a few years ago.
A few more things:
Link your awesome projects to the Home Decor and Organizing Link Party until Friday evening. I will be pinning and featuring my favorite projects on Saturday.
Who doesn't love Martha? The Martha Stewart Home Office products giveaway ends Friday evening also.
Check Out These Related Posts