Fall Printable for quick and easy Fall home decor.
It's still in the 90s where I live but as soon as school starts my thoughts turn to Fall. There really isn't much of a weather change in the desert, but I remember my childhood in Indiana and that's when Fall became my favorite season. Fall in Indiana is amazing! I can still smell the crisp air and feel the leaves crunching beneath my feet. We lived in a subdivision but our backyard backed up against a farm and I loved harvest time, mostly because I knew Halloween was fast approaching, but also because it was fun to play in the freshly plowed field.
FALL PRINTABLE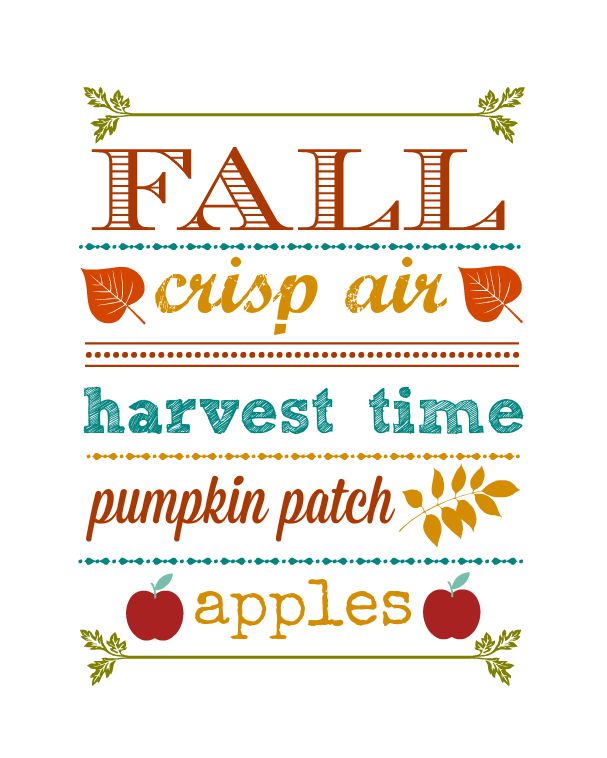 I made this Fall Printable reminiscent of Fall in Indiana and of my childhood playing in the fallen leaves and picking apples. Who else remembers raking leaves into piles just to jump into them or burying yourself in leaves and jumping out? I would help my mom make apple butter and fruit leather with the apples we picked. I wish I still remembered how to make apple butter. It made the house smell amazing! Okay, that's now on my list to try to make this Fall. I want my house to smell like delicious ripe apples. Maybe I'll try a week of apple recipes.
I love non-traditional Fall colors so I added a little blue to the printable. I like the deep rich colors of Fall but I also like to add a little contrast and change it up a bit. I've been holding off decorating since we're moving but I don't think I'm going to be able to wait much longer. The white pumpkins are trying to bust out of their storage bin!
Can I tell you a secret? I love opening the holiday bins. I always forget what I had from the year before so it's a nice surprise and like shopping at home for free. Sometimes it's good to have a bad memory.
If you would like to use the printable for yourself, just click the link below the print. Printables are for personal use ONLY and are available to subscribers of Organize & Decorate Everything. SUBSCRIBE NOW BELOW to get full access to all printables. I would recommend getting the posts delivered by email.
I have had a few questions about sizing the printables. If you save the printables to your computer you can then select the size you desire before you print them out.
Okay, I really want to know your favorite Fall memory. Leave it in the comments below. I think this season holds the most memories for me!
Pin it for later: Fall Printable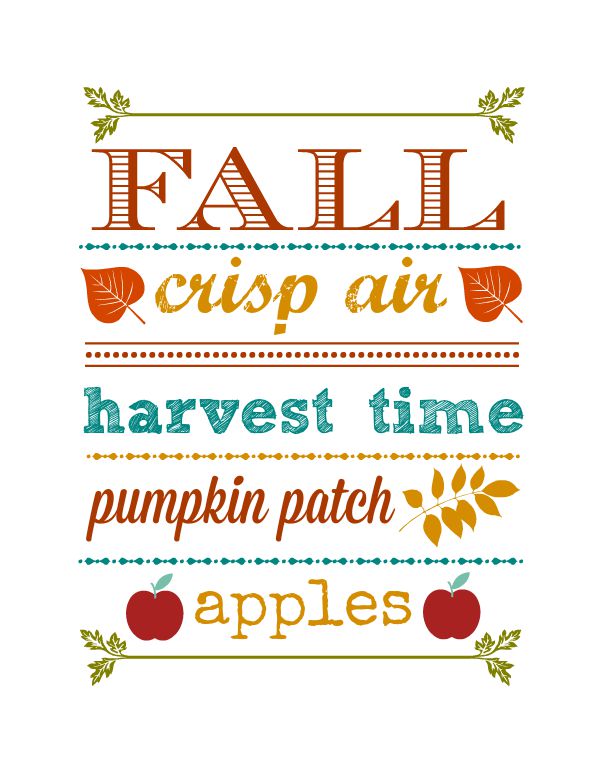 You might also like these printables: