I've been blogging for 8 1/2 years so I thought it would be fun to share the Top 10 Posts of Organize and Decorate Everything.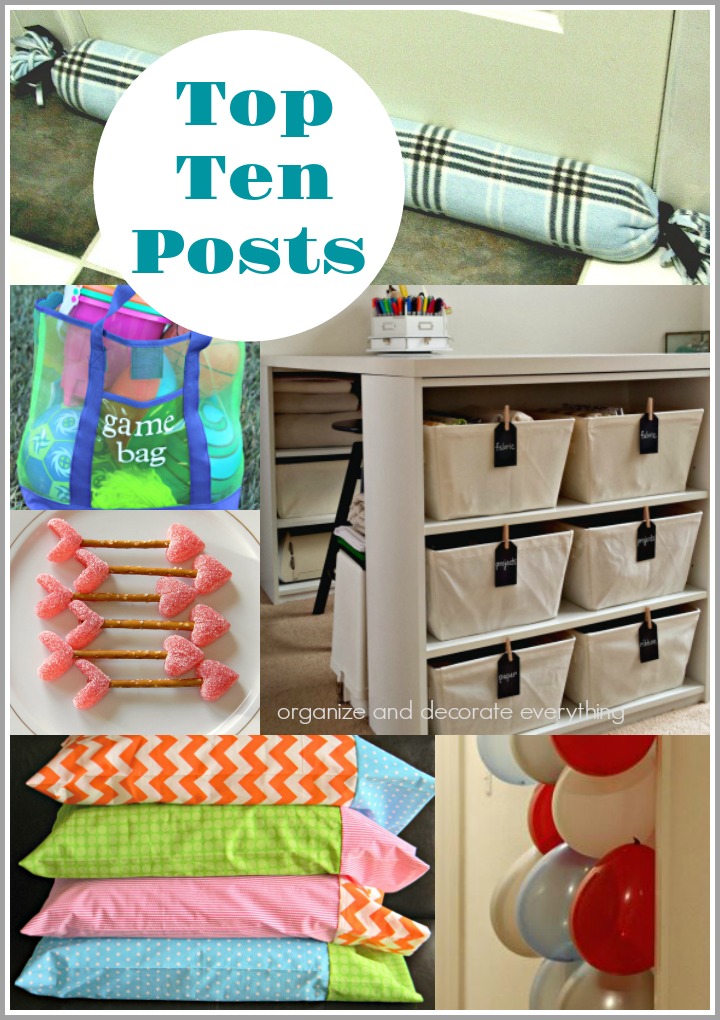 I find it interesting to look back on posts from previous years, so I thought it would be fun to share the Top 10 Posts of all time. Some of them really surprised me but I think you'll enjoy all of them. Make sure to pin the ones you'd like to create. There's some great ones.
DIY Craft Table (2012)- Because the pieces of this table are all separate it's easy to move it to where you need it. All you need are 2 short bookcases and a table top to re-create this inexpensive craft table. You can also add baskets to contain your supplies. I'm going to be adding a table skirt soon so I'll share that with you later this month.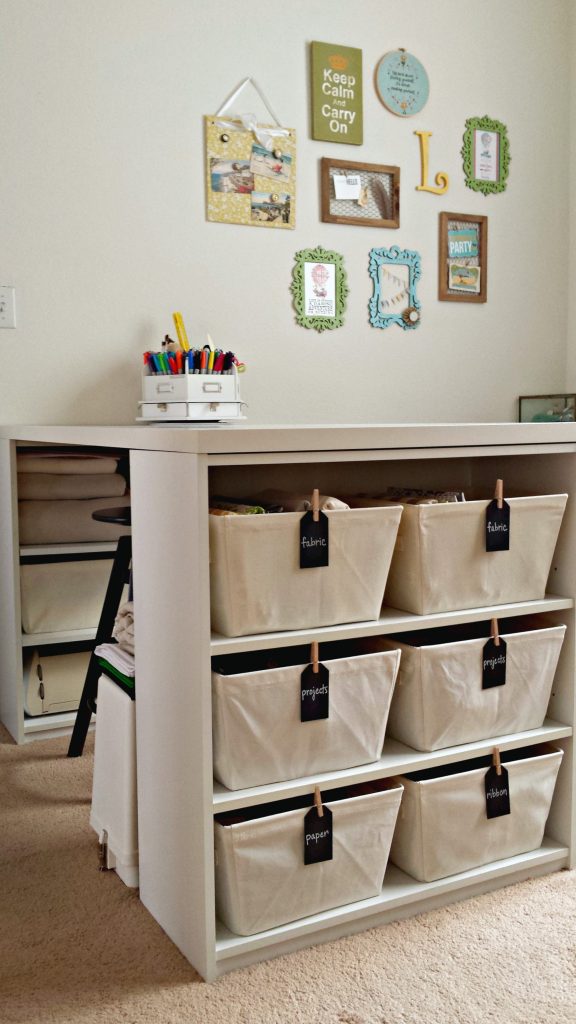 Chicken Cordon Bleu Casserole (2011)- This is still a family favorite and a reader favorite. You can also make it gluten free by substituting a few ingredients. Try it this week. I think your family will love it!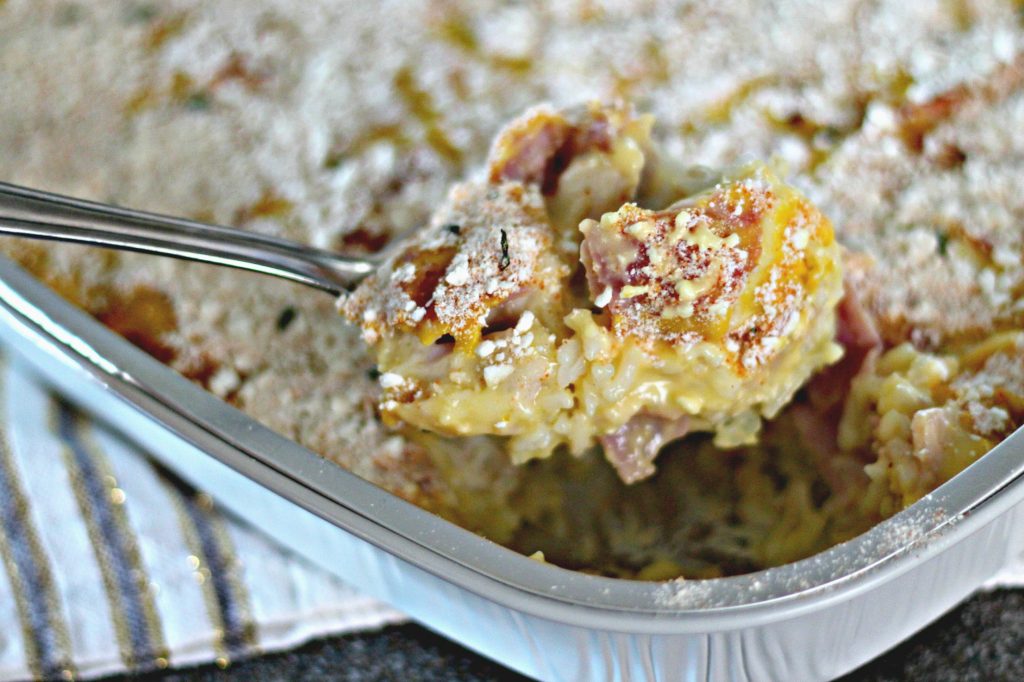 Glittered Bottles (2011)- I originally made these glitter bottles as part of a contest. I love how they turned out and I won the contest. So double win! It was a great experience and I still use them for parties to this day.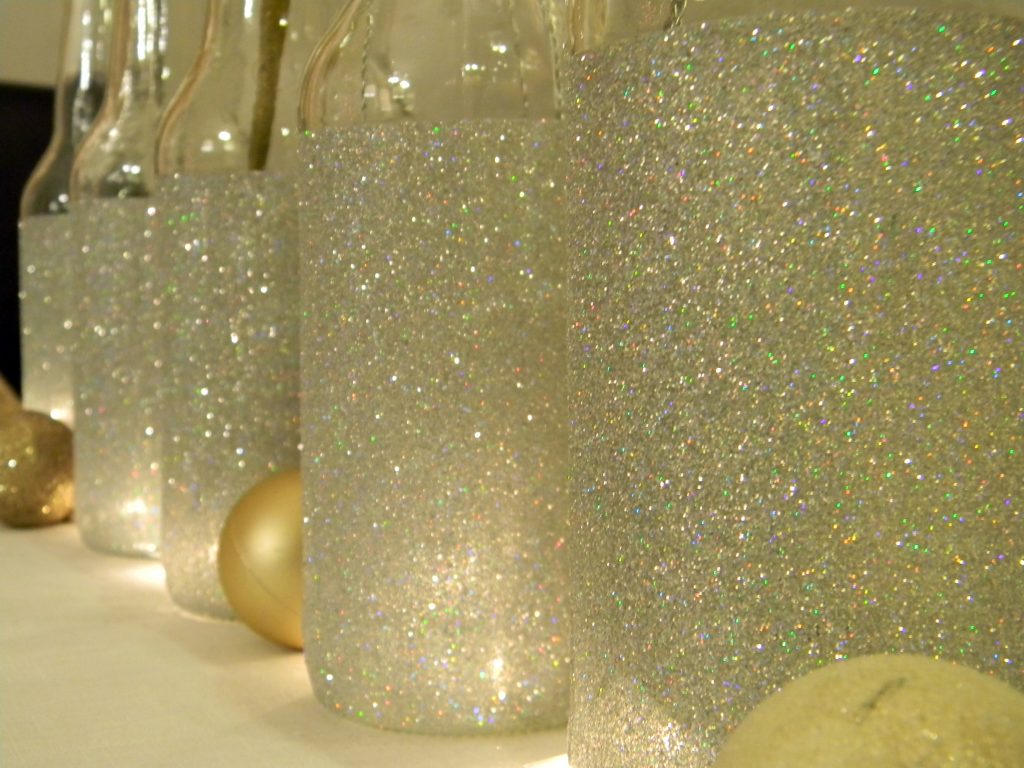 Magic Pillowcase Tutorial (2013)- These pillowcases are fun and easy to make and are a fun gift. Pick coordinating fabric to mix and match the bedding.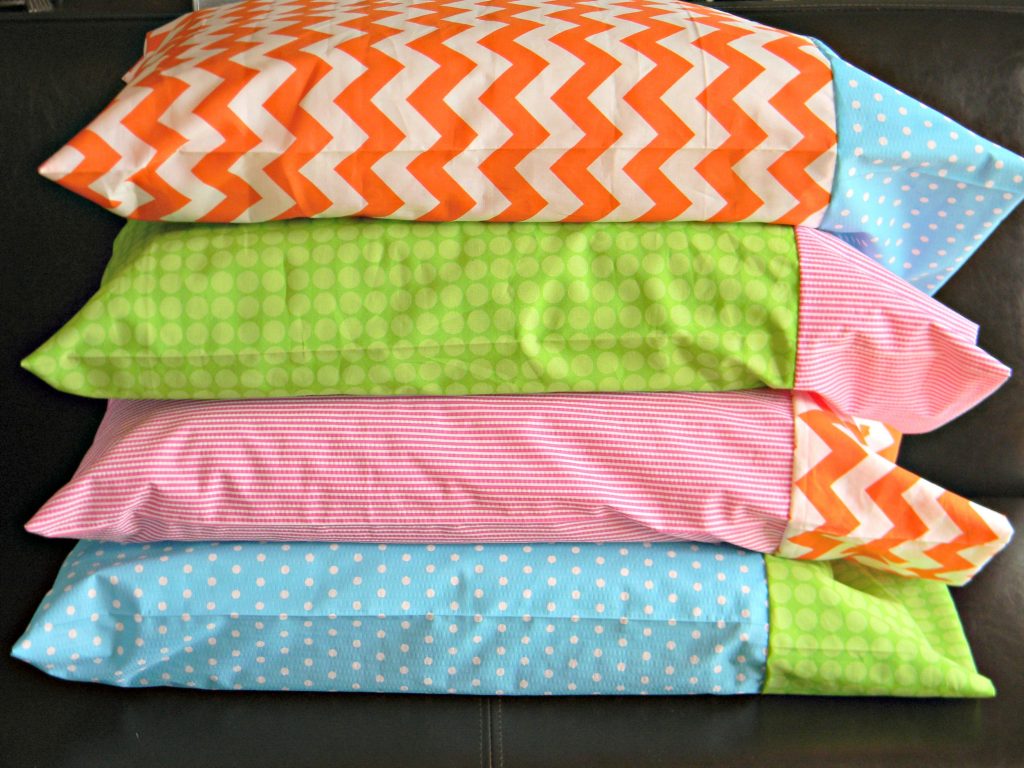 DIY Outdoor Kids Games (2014)- Make an outdoor game bag for the kids and family to take to the park. This post is full of DIY game ideas using inexpensive items and your imagination.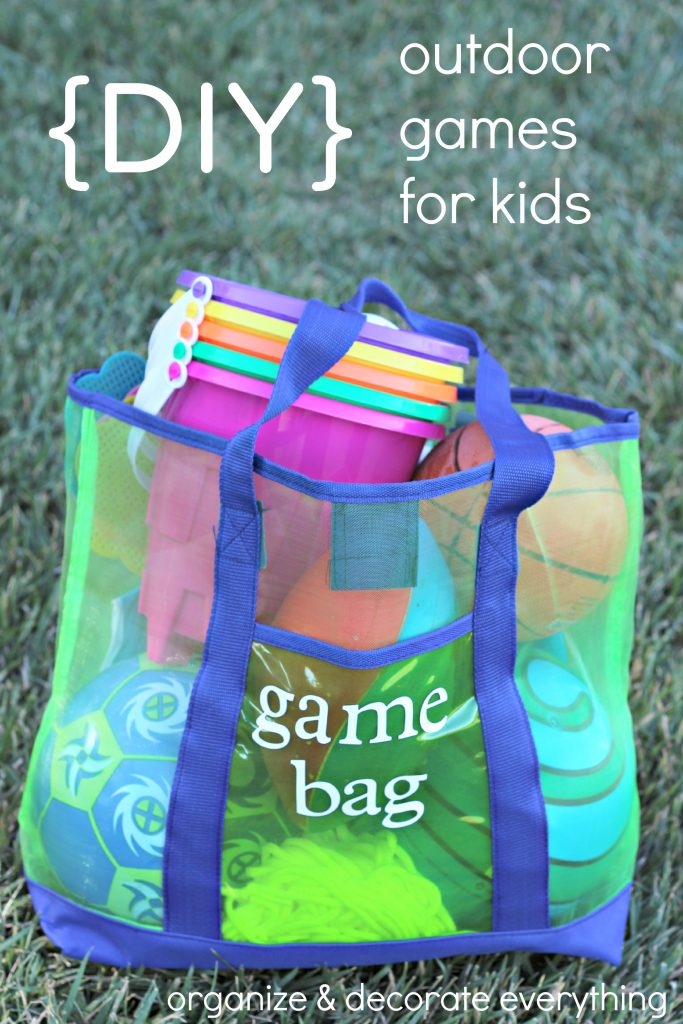 Easiest Pillow Cover Ever (2011)- I made this pillow cover out of having very little sewing skills and little money. I've learned how to sew a straight line now but this is still one of my favorite ways to change up my pillows quickly and easily.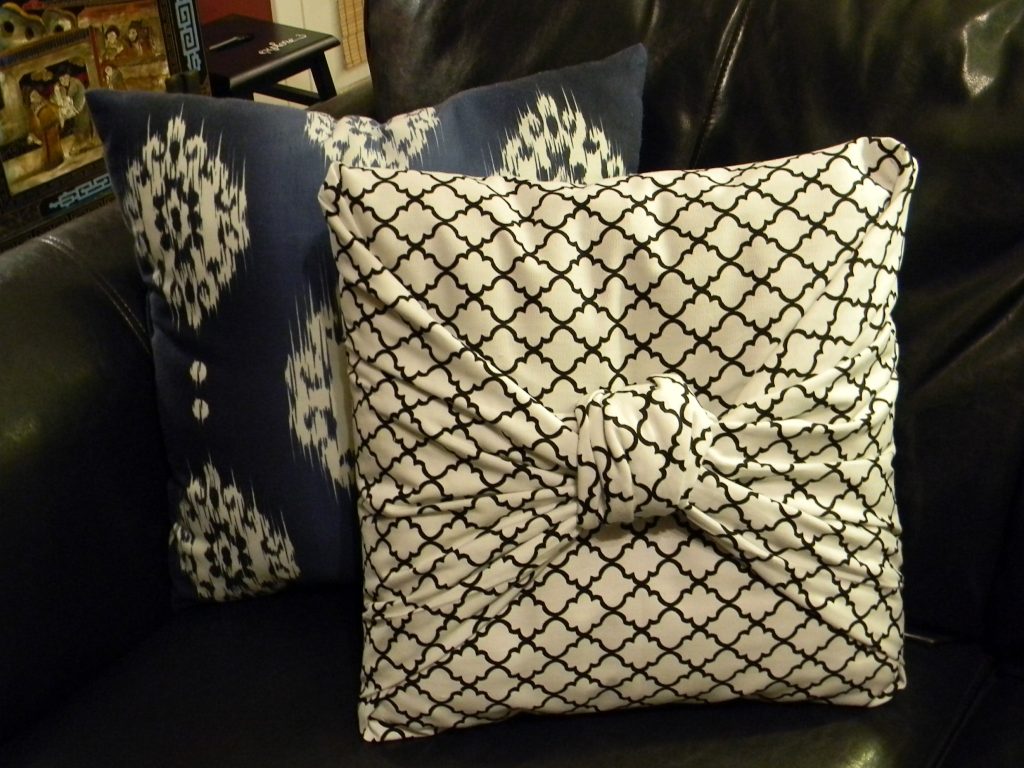 Birthday Money Balloons (2014)- I wanted a way to give my teen son money for his birthday but make it more fun than just putting it in a card. The best part of this was that he had no idea there was money in the balloons until he finally noticed something in one of them then started popping them all.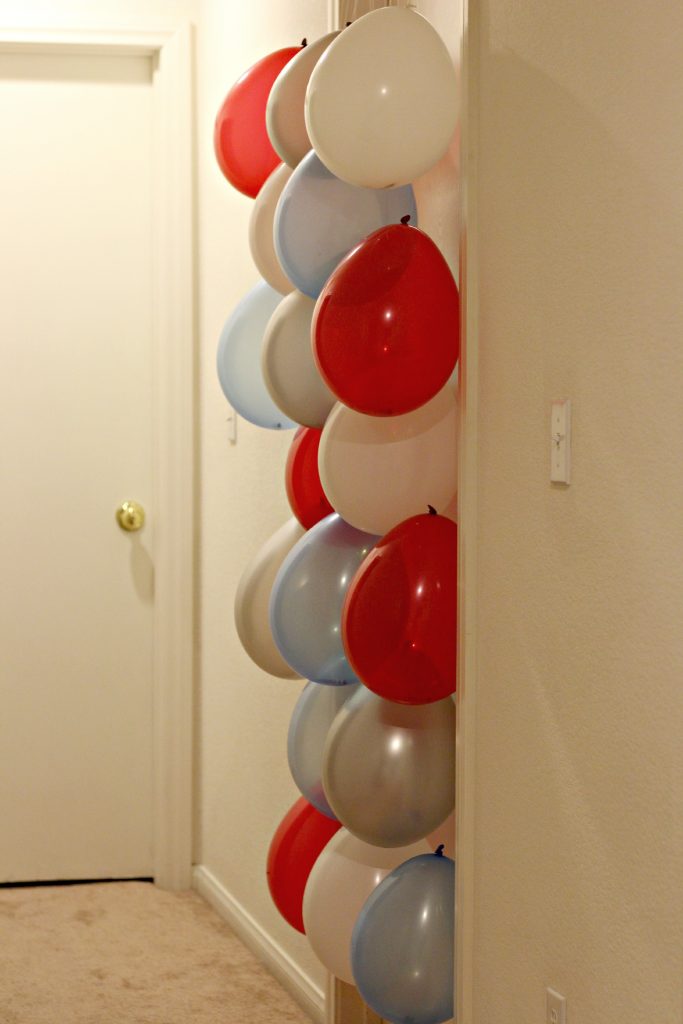 Scarf Draft Stopper (2010)- Make a draft stopper for a cold and drafty doorway using an old fleece scarf and some rice.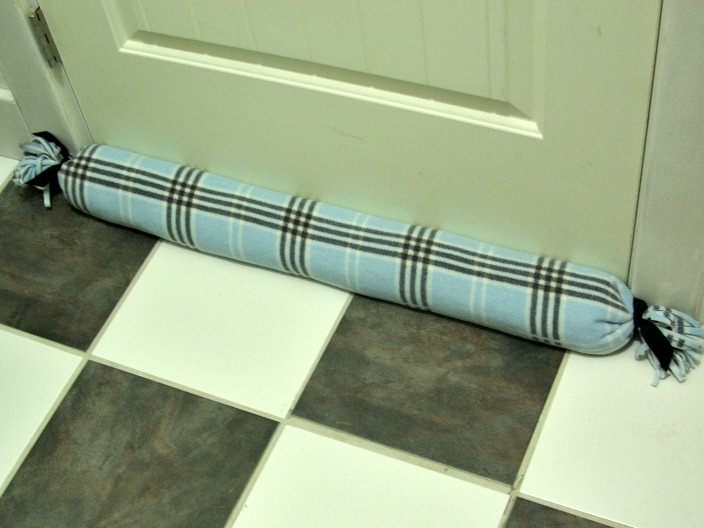 Football Banner (2015)- All you need is some decorative scrapbook paper and string to make this awesome banner. It's perfect for birthday parties, super bowl parties, or a team party.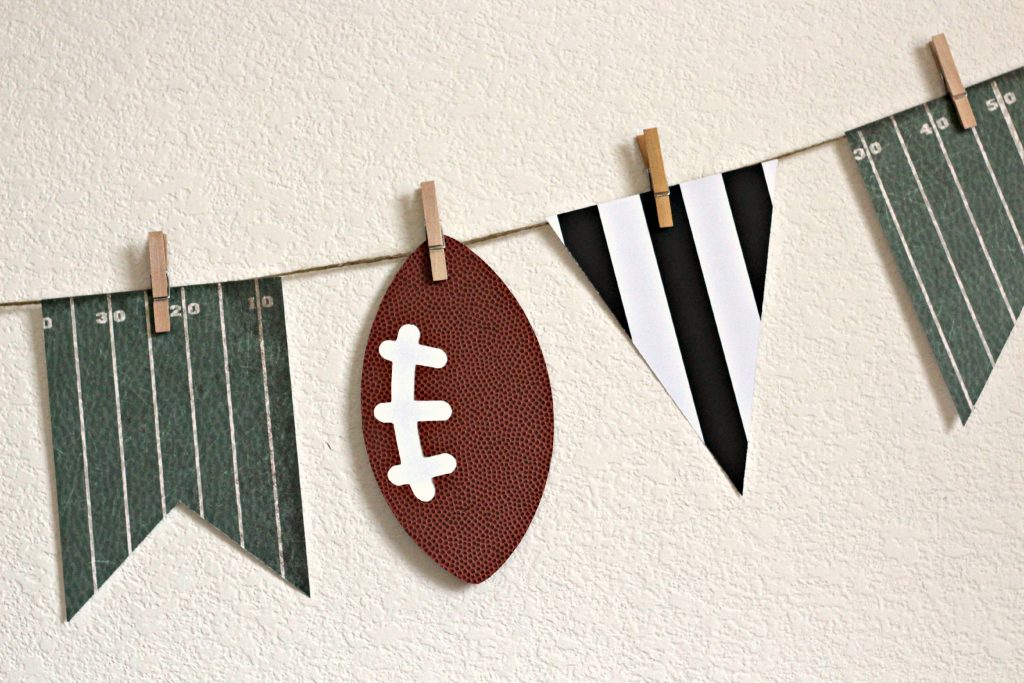 Cupid's Arrows (2012)- How cute are these Valentine Day treats? I first made these for my son's classmates when he was in elementary school. They're the perfect little treat for anyone who loves sweet and salty snacks.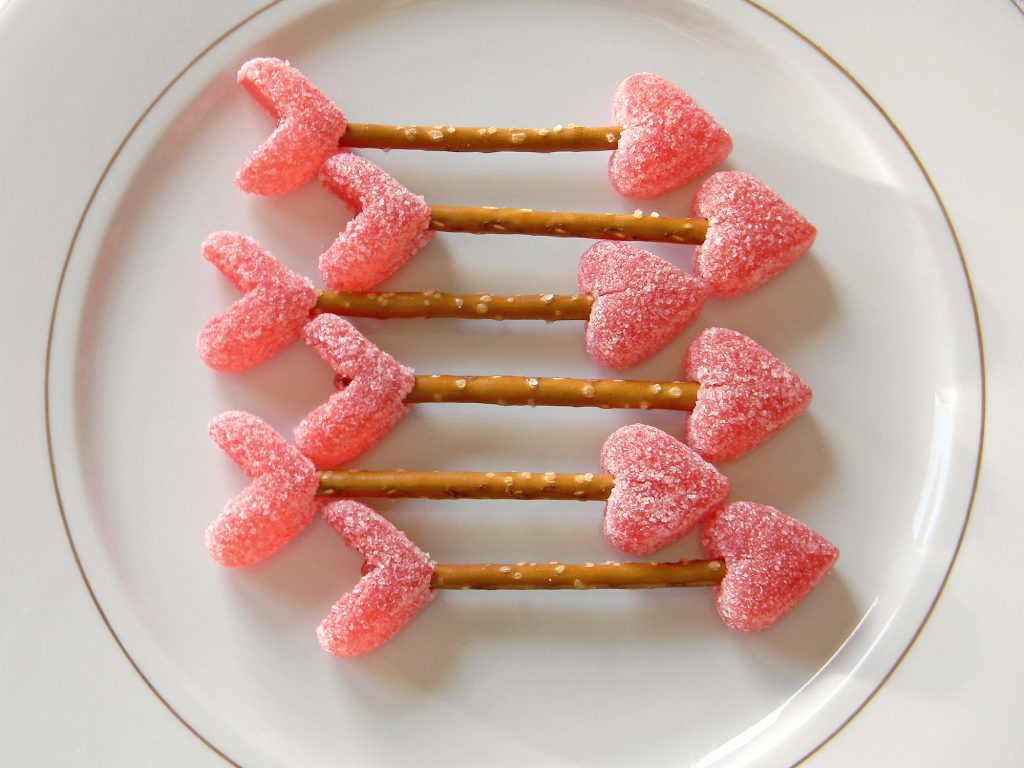 I'm looking forward to sharing with you more organizing and decorating ideas, craft projects, DIY projects, and recipes this year.
Let me know if you have anything in particular you would like to see more of. Thank you for your support!