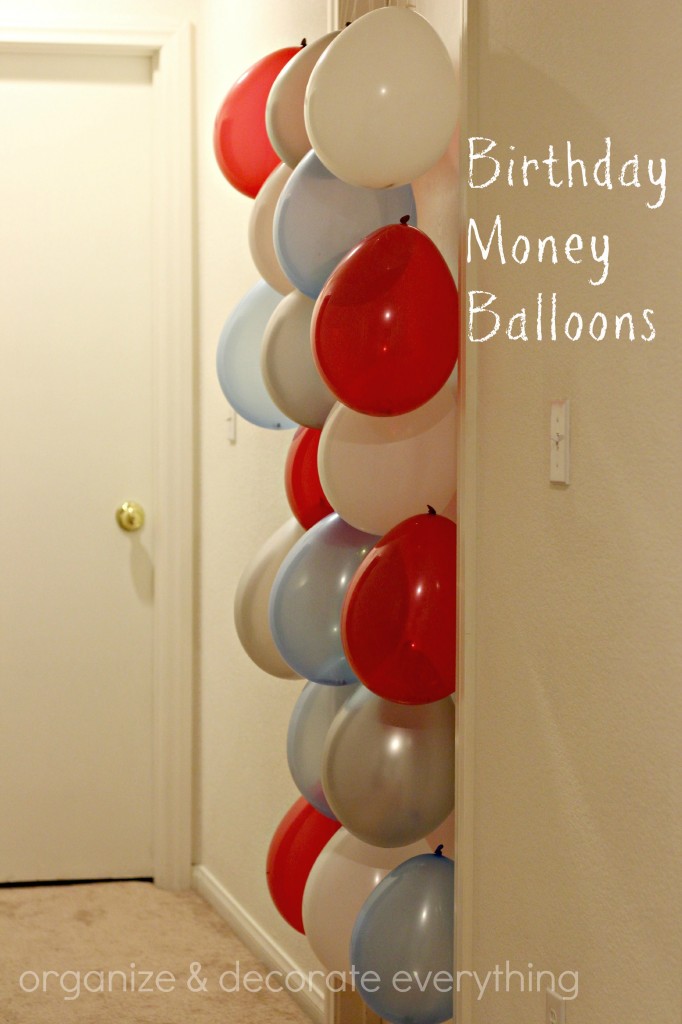 Gift giving (money giving) for a teen, especially a boy, can be hard to make fun. I wanted to do something more than just give my 14 year old cash in a birthday card. Why not put a little effort into it and make it fun? Last year I hung balloons from my younger sons bedroom door (below) for him to wake up to the morning of his birthday. I thought it would be fun to do the same thing for Zach but stash money in each balloon for a fun surprise.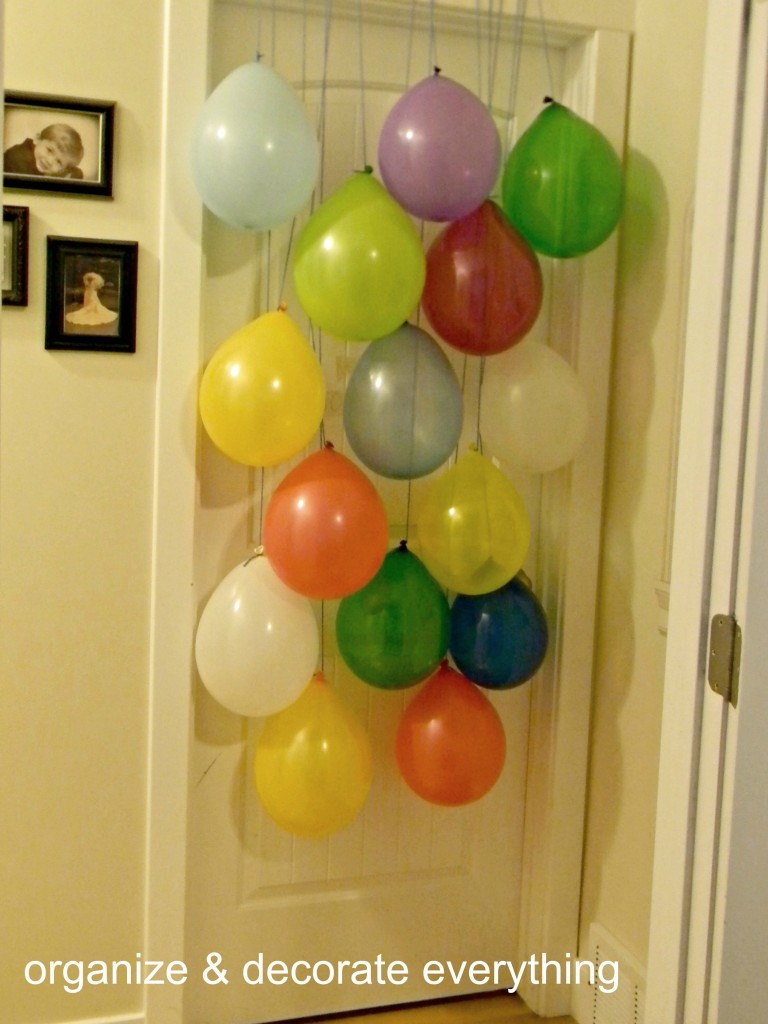 This was Ammon's door last birthday and my inspiration for Zach's door.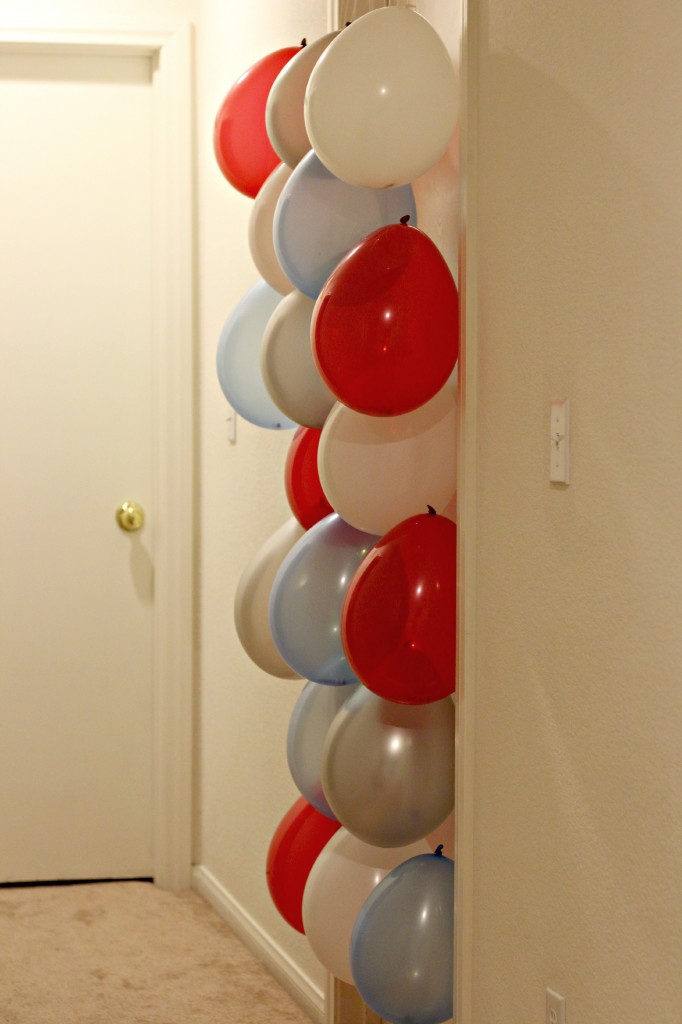 After Zach went to bed the hanging began. I used fishing line tied to the balloons to hang them from the door frame. I secured them using scotch tape to the top of the door frame so they would just hang in front of the door. I was hoping he wouldn't get up in the middle of the night.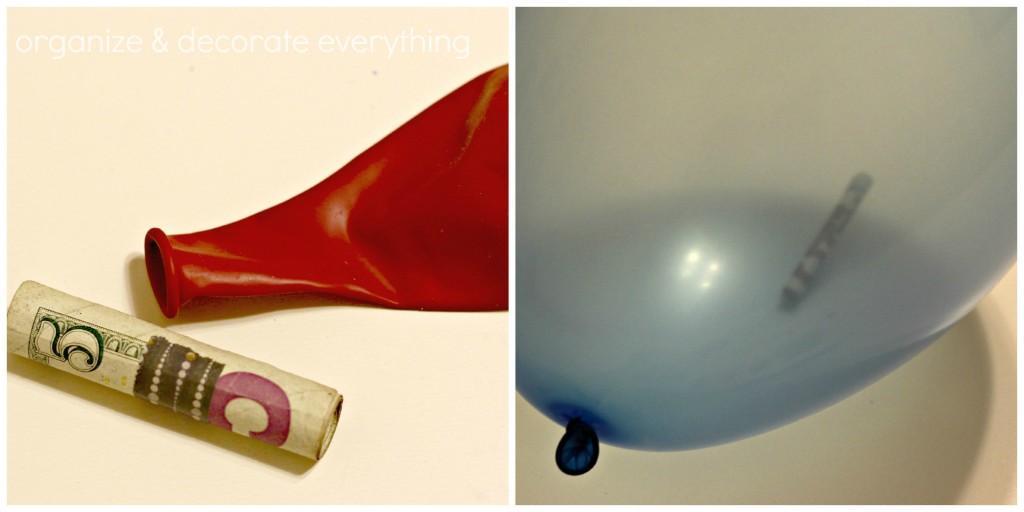 I rolled 5's and 1's, secured them with washi tape, stuck them in the balloons, then blew them up.

When his alarm clock went off in the morning (hence the bed head) we gathered around his door. In the first picture he's looking to see what's inside. He thought money was only in a few of the balloons so he was excited when he realized there was something in every balloon. He got his knife then went to town popping them all. This was way more fun than getting money in a card.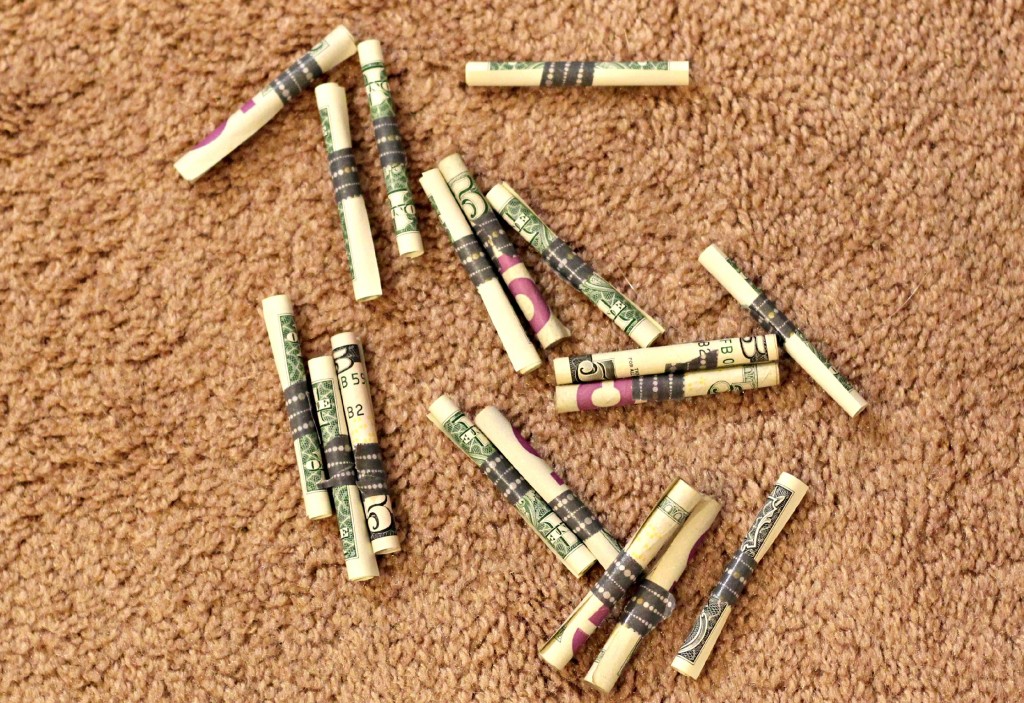 We had so much fun watching him pop the balloons then count his money. Now what should I do for next year?