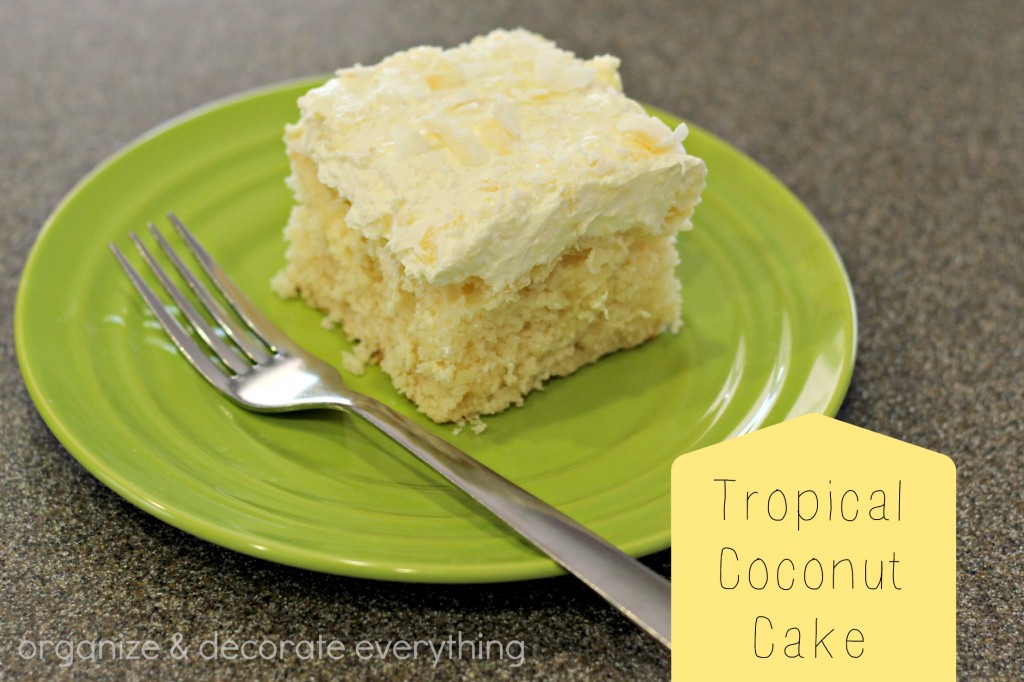 We had guests over for dinner last night and I made this Tropical Coconut cake for dessert. It's quick and easy because it starts with a box cake mix and by choosing a gluten-free cake mix I was able to enjoy it too.
Ingredients:
1 box yellow cake mix
1/3 cup coconut flakes
1/2 cup powdered sugar
8 oz soft cream cheese
8 oz cool whip
8 oz crushed pineapple – drained
Prepare and bake cake mix according to directions and add coconut flakes. Let cool. Mix powdered sugar and cream cheese until smooth. Stir in cool whip, then stir in pineapple. Spread the mixture over the cake and sprinkle with coconut.
The "frosting" also makes a delicious fruit dip.
Enjoy!