Cupid's Arrows are a Valentine's Day treat that are fun to make and delicious to eat.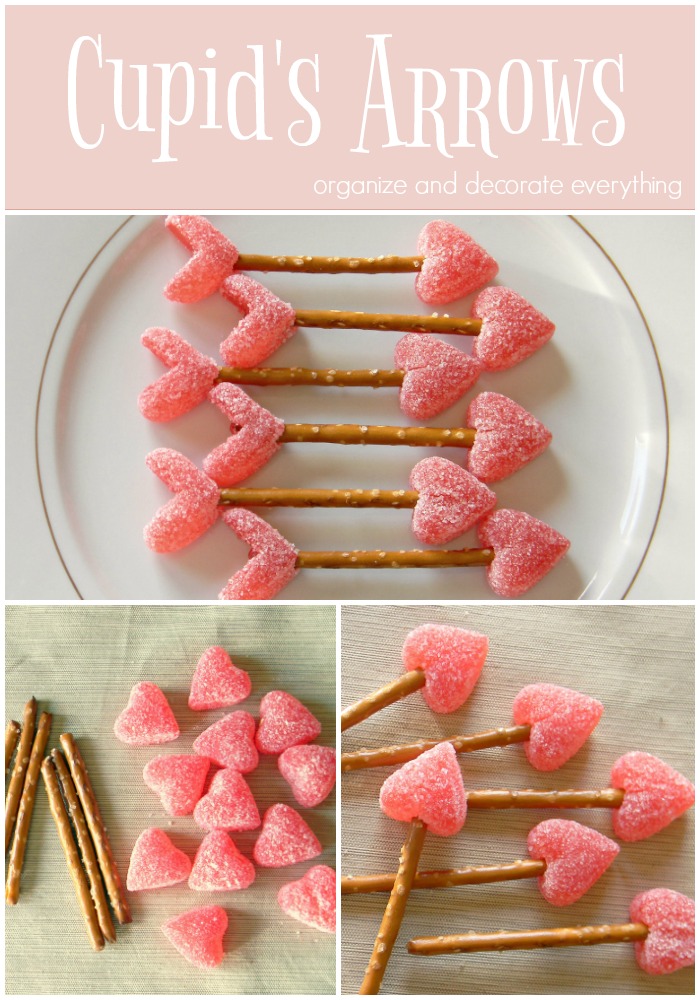 You know something is good and a hit when you get requests to make it year after year. The first time I made these was about 9 years ago when I was in charge of activities for a small group of girls in my church. A couple times a month it was my responsibility to come up with activity ideas to do with the girls. We had a Valentine's party at the beginning of February where we made a craft, made Valentines for each other, and made these delicious Cupid's Arrows. They were a hit and the girls loved making them and of course, eating them. I had some supplies left over so I made some for my kids for an after school snack.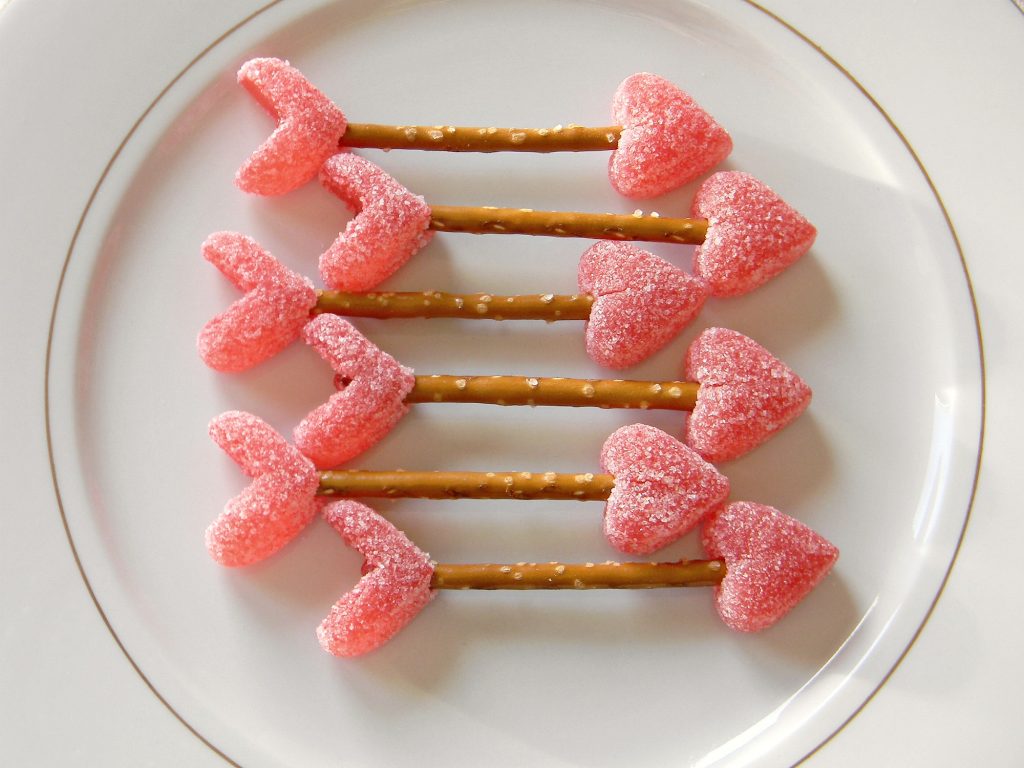 This is such a fast and easy project and did I mention delicious? It would be fun to have the kids make these during a class party or even make to give to their friends. We decided to give these as Valentines one year. The kids made enough Cupid's Arrows to put 3 in a bag then they made a topper for the bag. It was really cute because they did it all themselves. And of course their friends loved them.
Now let's make them:
We like the cinnamon hearts but you can also use the jelly cherry hearts. Whatever your preference. Of course, you need the straight pretzel sticks. Did you know you can find gluten free pretzel sticks and jelly hearts so you can even make these for your gluten free friends.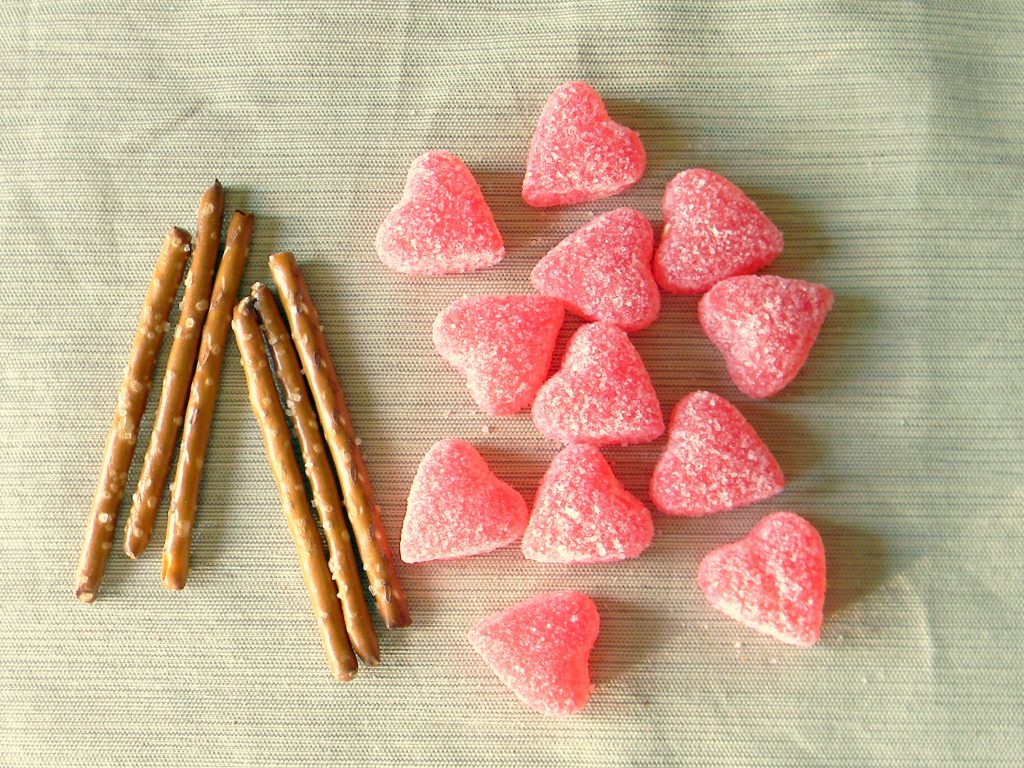 Stick a heart on one end of the pretzel to represent the arrow tip. They're already looking pretty cute.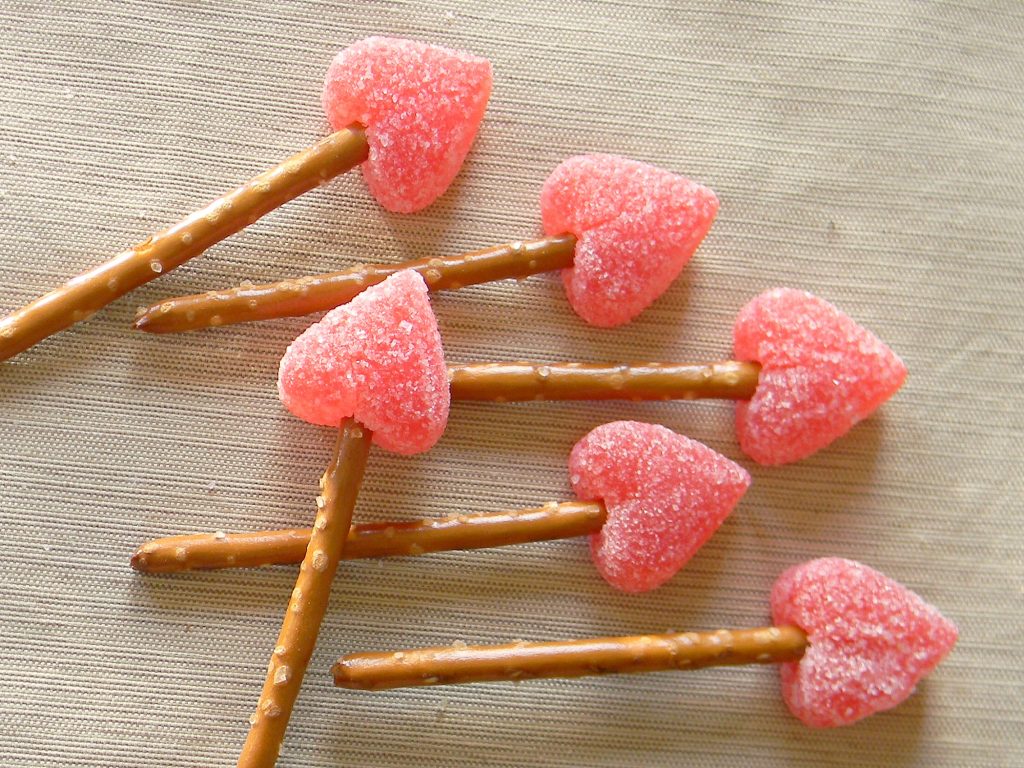 Cut the top off the other heart to represent the feathers. That leaves a little piece for the kids to snack on and believe me they did.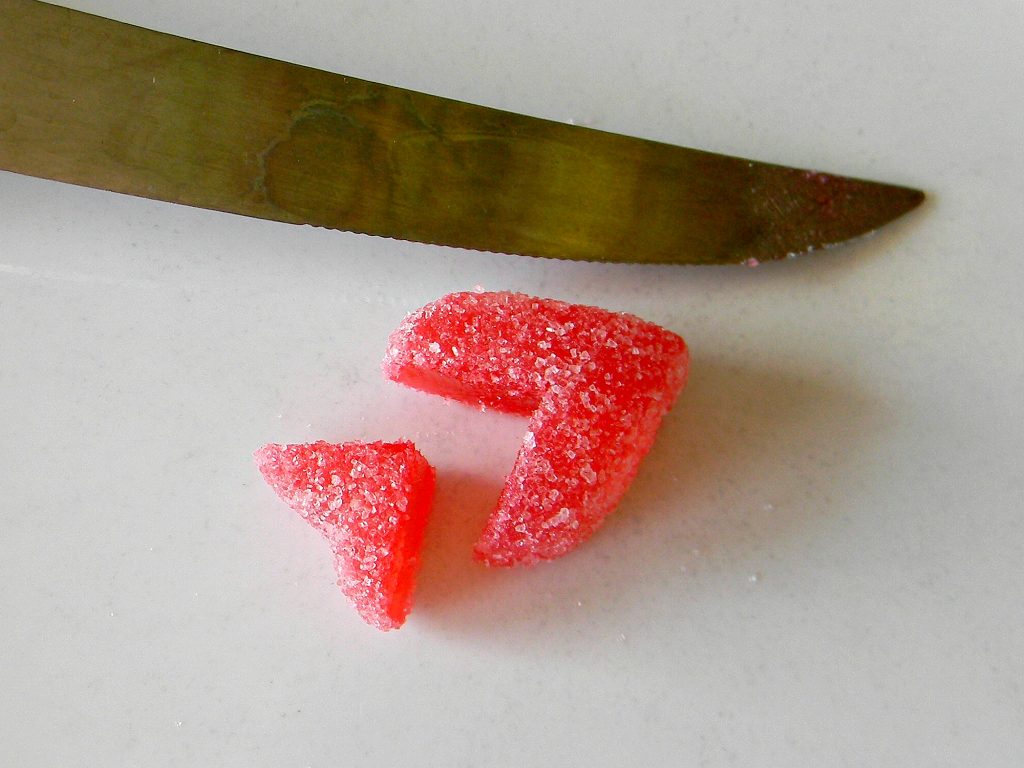 Stick the "feather" piece on the other end of the pretzel. Okay, aren't these so cute? And they really do taste good especially if you love sweet and salty flavors together.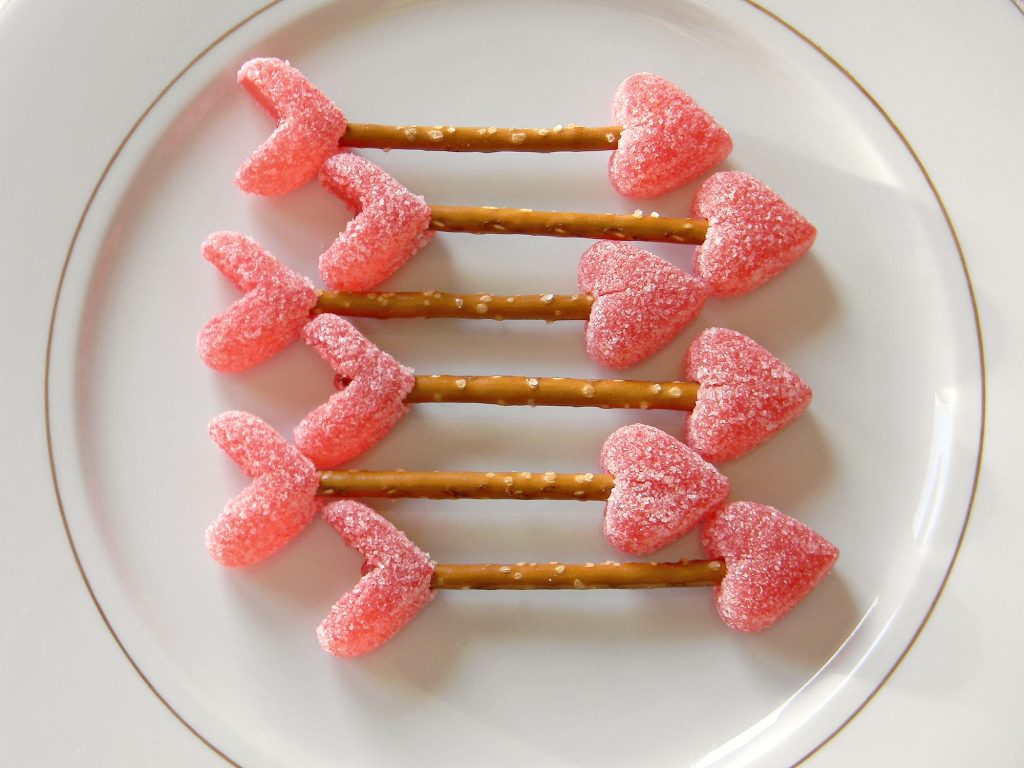 This is an old picture from when we first made the Cupid's Arrows but it's so cute that I just had to include it. Make them for a special Valentine's Day treat this year.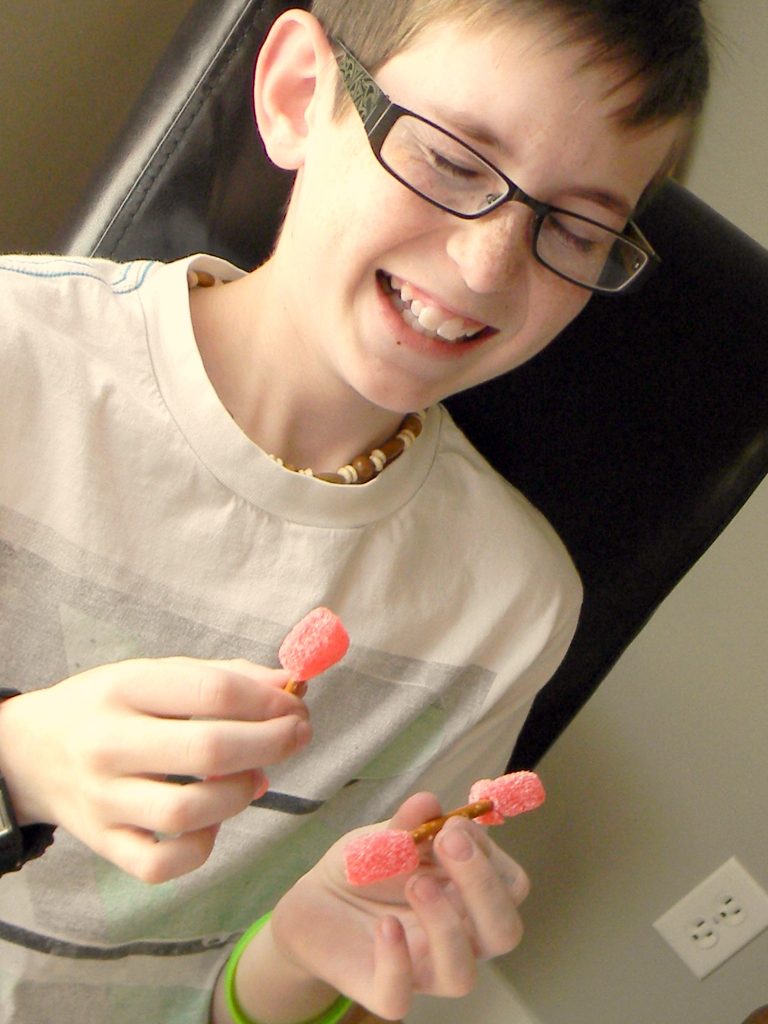 Pin it for later: Cupid's Arrows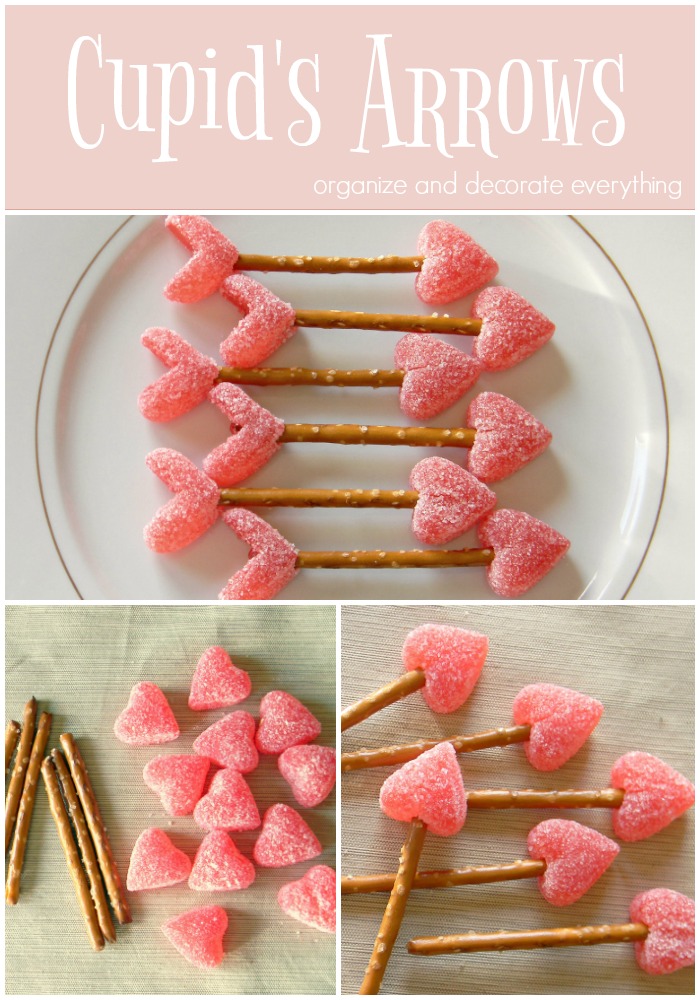 You might also like:
Valentine's Day Card Crafts
Push Pop Valentines