Sometimes I buy things on clearance and then they stay in my craft stash for a year or so. Then I decide I need to start using my stash and I come up with some fun ideas for little holiday gifts. My kids are going to love these Push Pop Valentines because they've been custom made with their favorite treats.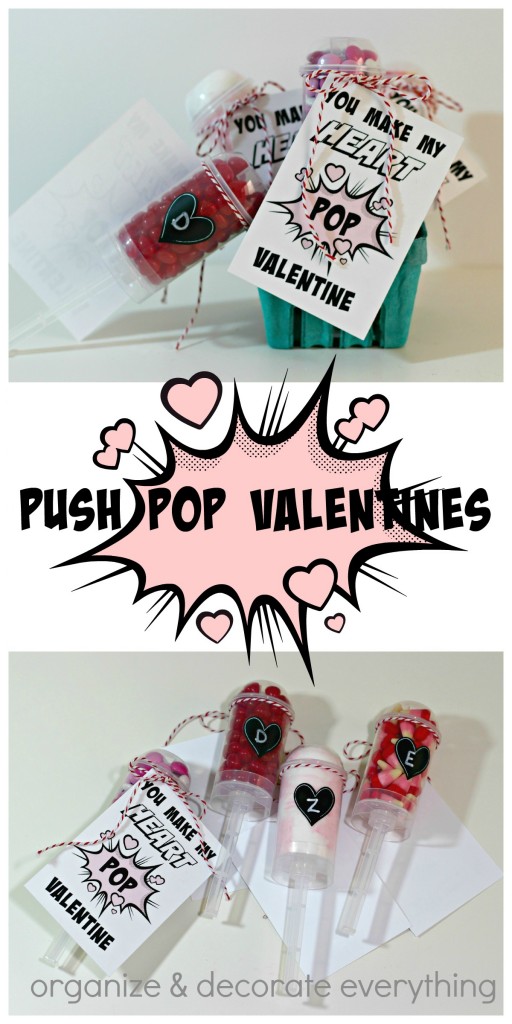 Here's What You Need:
Push Pop Containers (available at any craft store)
Favorite Candy
Twine
Free Printable
Chalkboard Heart Stickers (Target)
White Chalkboard Pen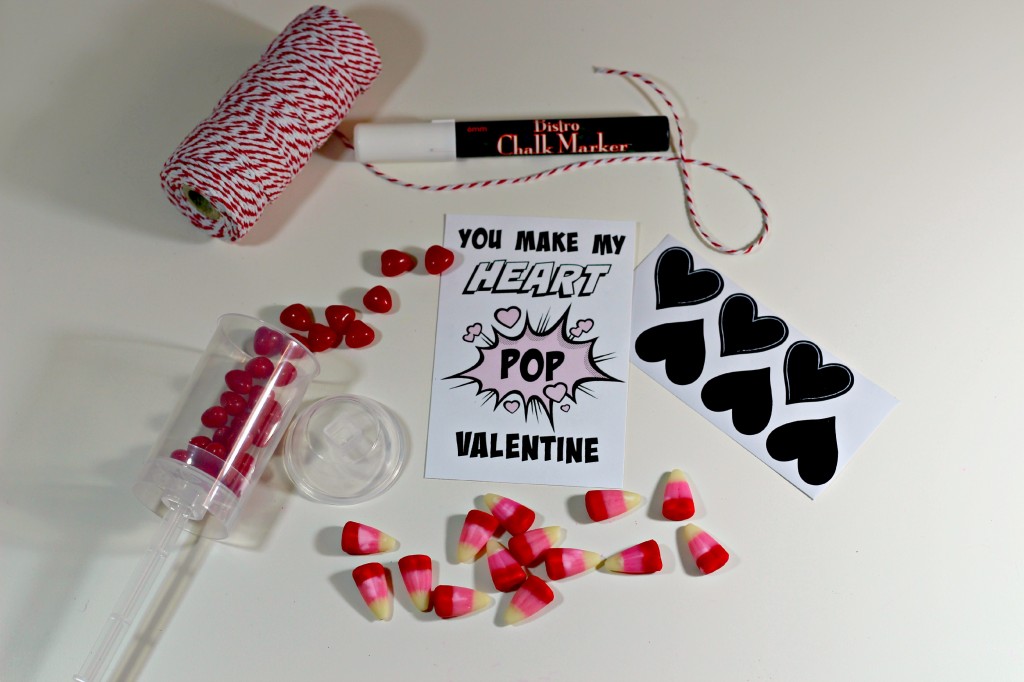 Fill the containers all the way full. Place the lid on part way and shove a few more pieces of candy in because they need every little piece of candy they can get, right?! Emilee gets candy corn, Hubby gets red hots, Ammon gets m&m's, Zach gets cotton candy. And I get the leftovers in the candy bags. They might be hidden in my desk drawer right now.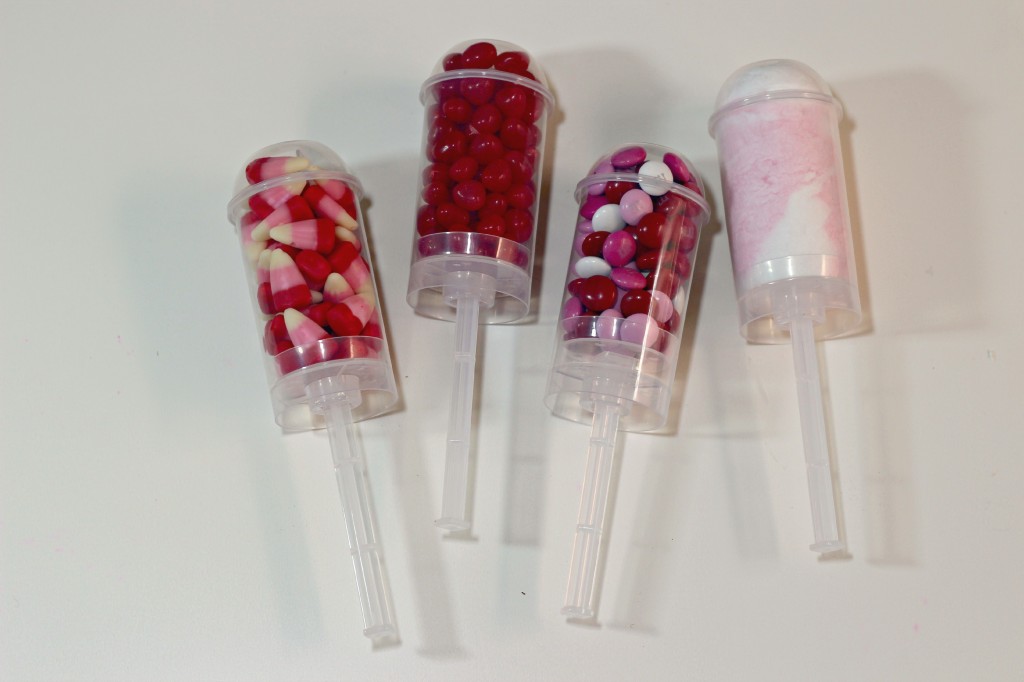 I'm pretty sure everyone will know which one is theirs but I labeled them anyway. I found these cute little chalkboard heart stickers in the Dollar Spot at Target and used the chalkboard marker to write their initials on the back.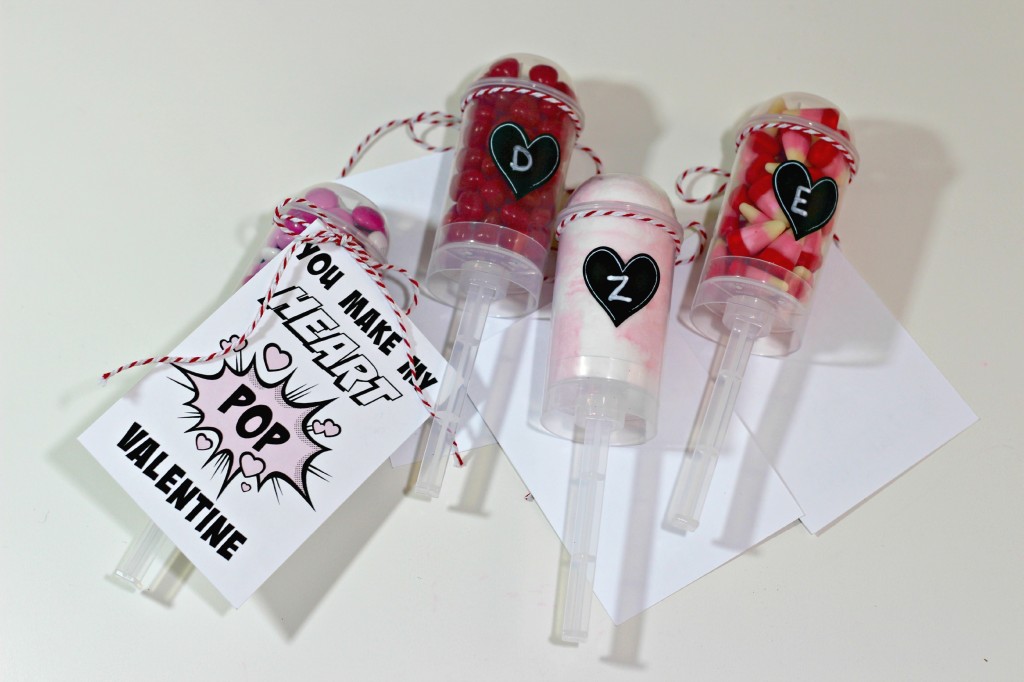 This cute printable can be used with other treats too. It would work with popcorn, soda pop, balloons, bubbles, anything in a push pop. What else can you think of? Just click on the link below the printable to print it off and use it on your own little gifts.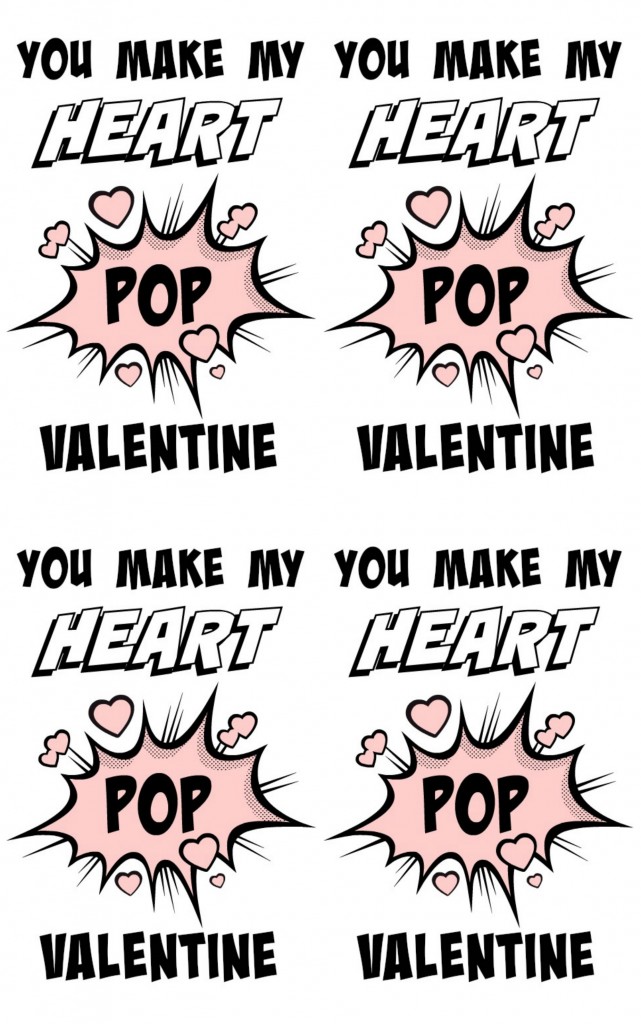 Attach the printable to the push pop by punching a small hole in the corner of the printable and securing it with twine. I don't go over board on holidays so my family will get these and another little gift. Now I just need to hide them until Valentine's Day.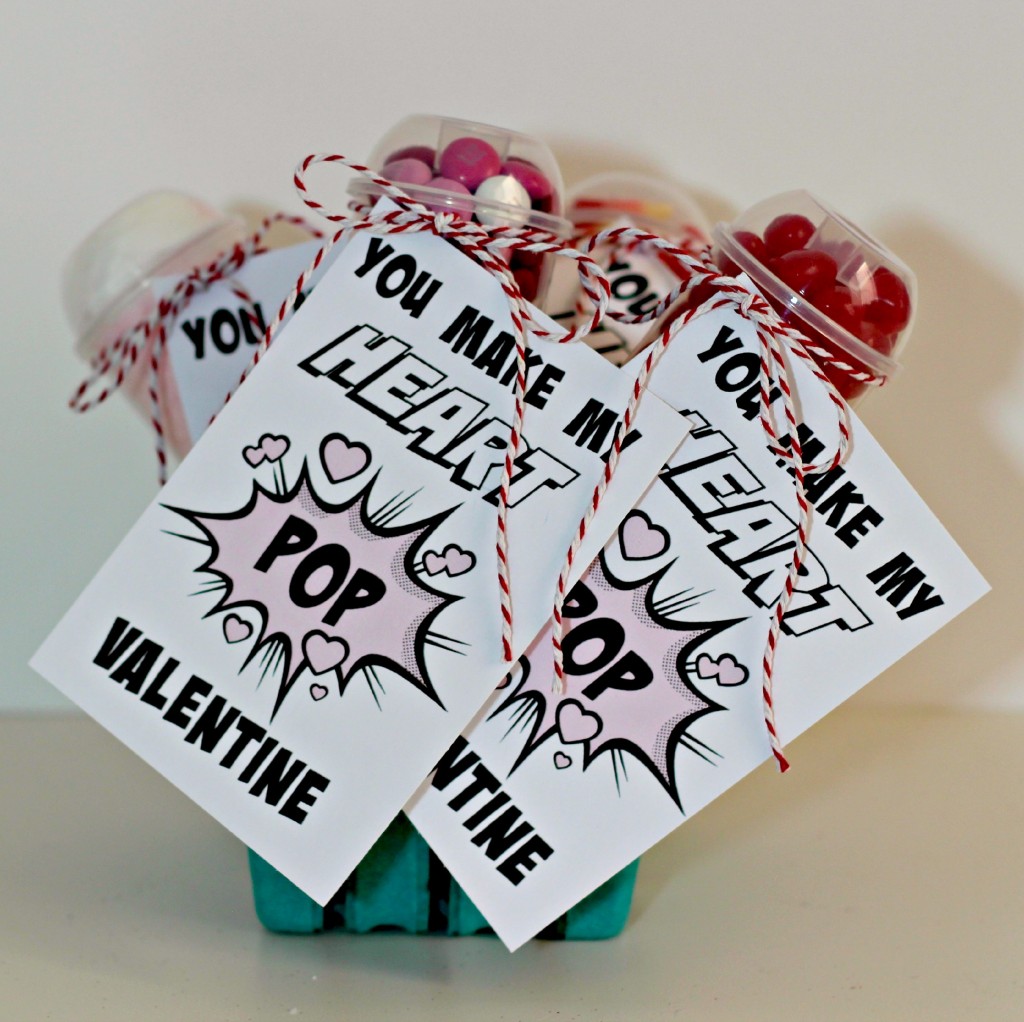 I have even more cute Valentine printables coming up later this week.