I love organizing my home but like many of you I don't like spending a lot of money on products to get it organized. Guess what? You don't have too. While I love pretty things I'm also very practical and would rather spend my money on other things than organizing products. Through out the years I have used many inexpensive products to help my family get organized so I'm going to share some of my favorite Dollar Store Organizing Ideas with you in this post.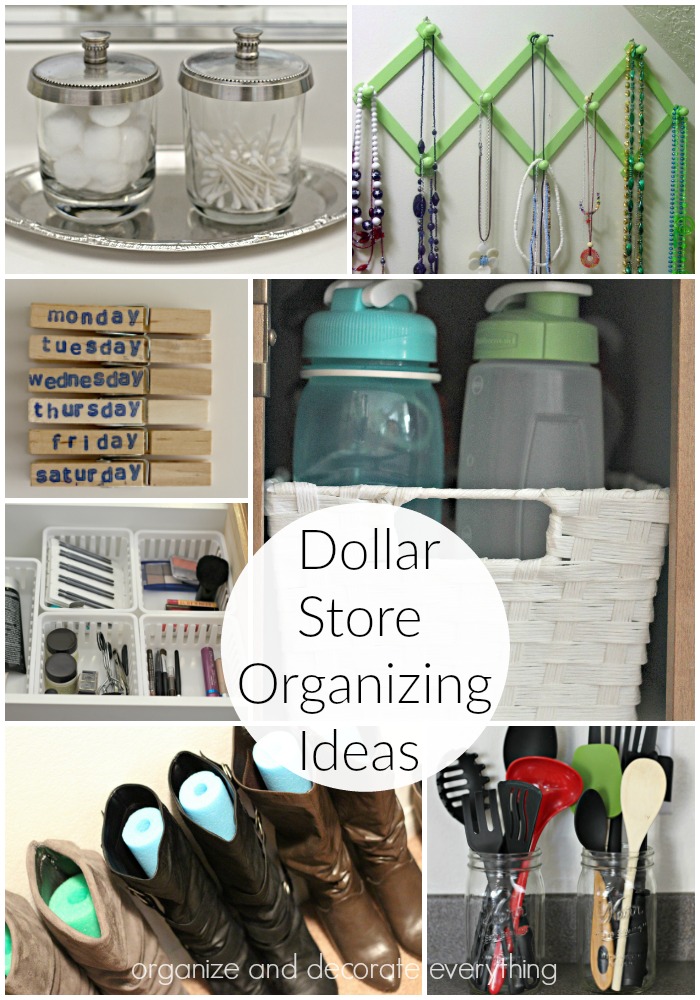 These large hooks were perfect to help my boys decide what clothing they were going to wear the next day. It gave them a choice but I was also able to keep some control over their wardrobe. It saves a lot of time on school mornings.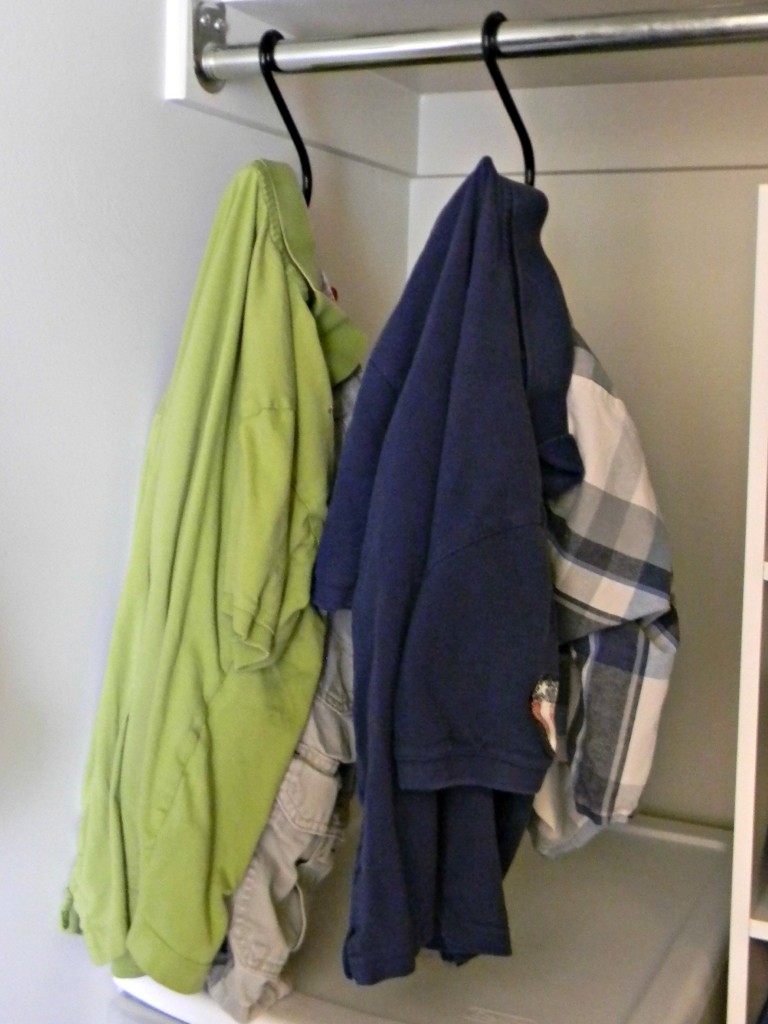 Scarf hangers also work well for ties, belts, and even fabric in the craft room.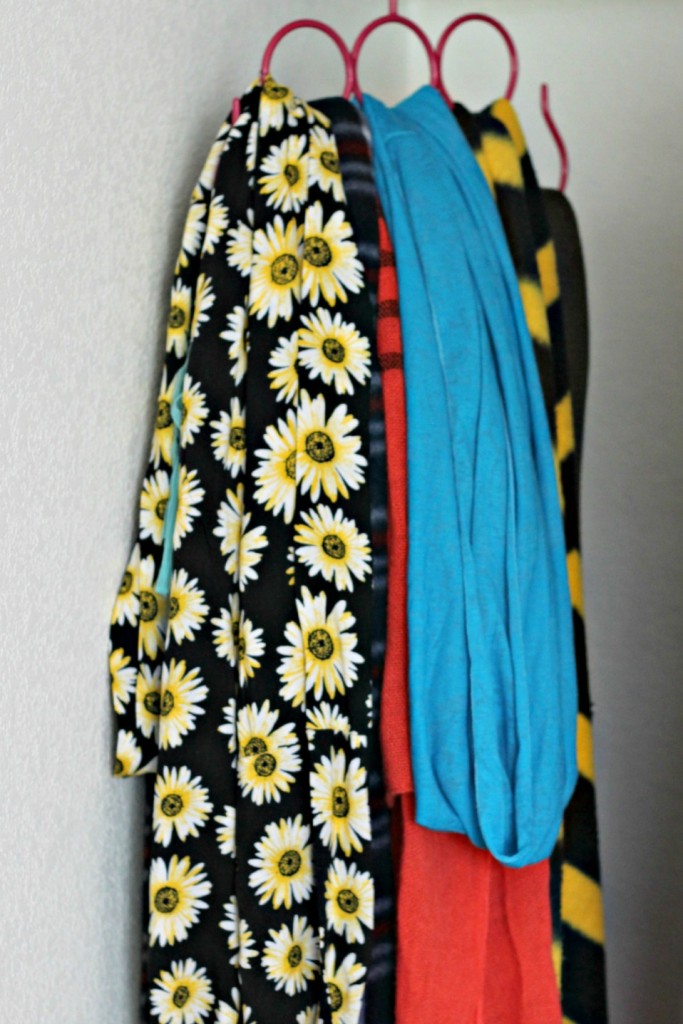 Purchase a couple of pool noodles to help keep your boots in good shape. Use a serrated knife to cut them to size and slip into boots.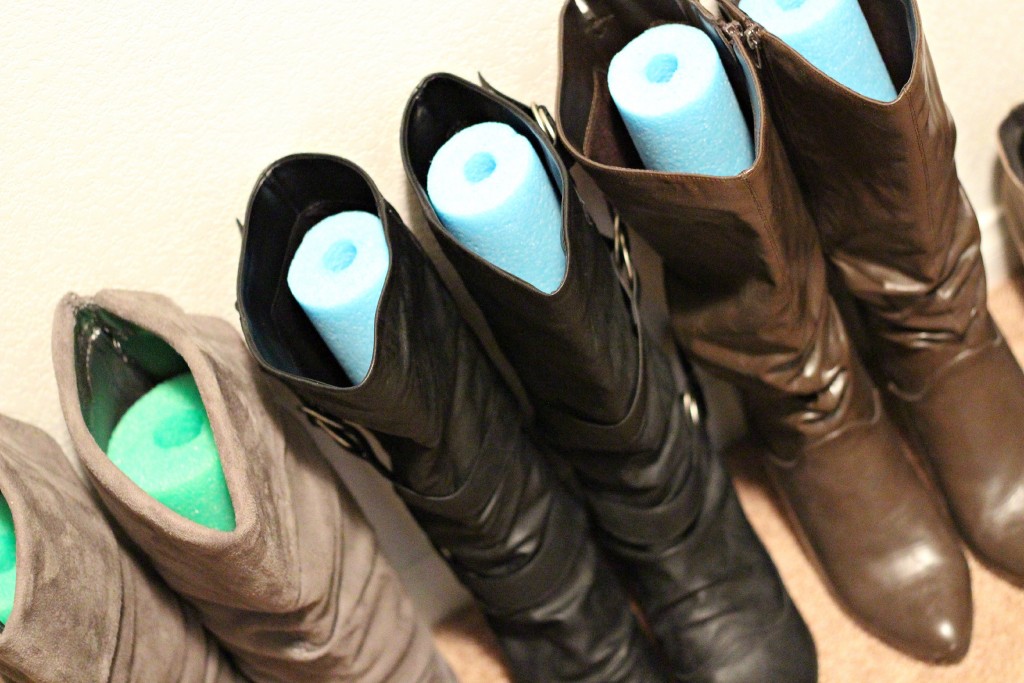 These little baskets have always been my favorite and easiest way to organize almost any drawer in any room. They are usually 3 for $1 and come in a couple shapes and sizes.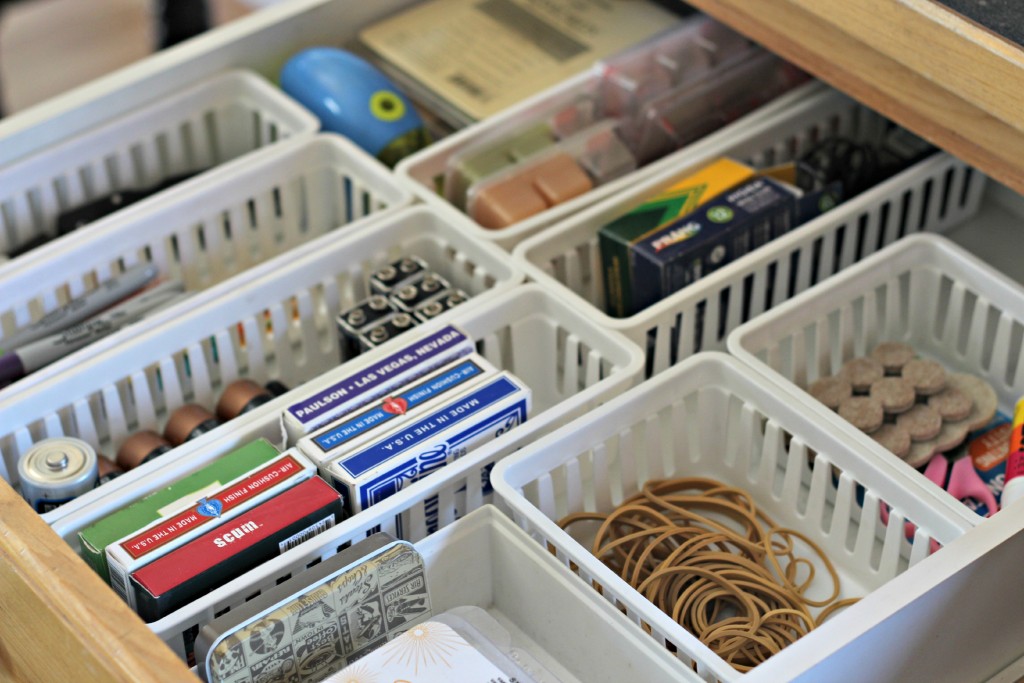 You can add a velcro dot to the bottom of the basket and the drawer to keep them from sliding around.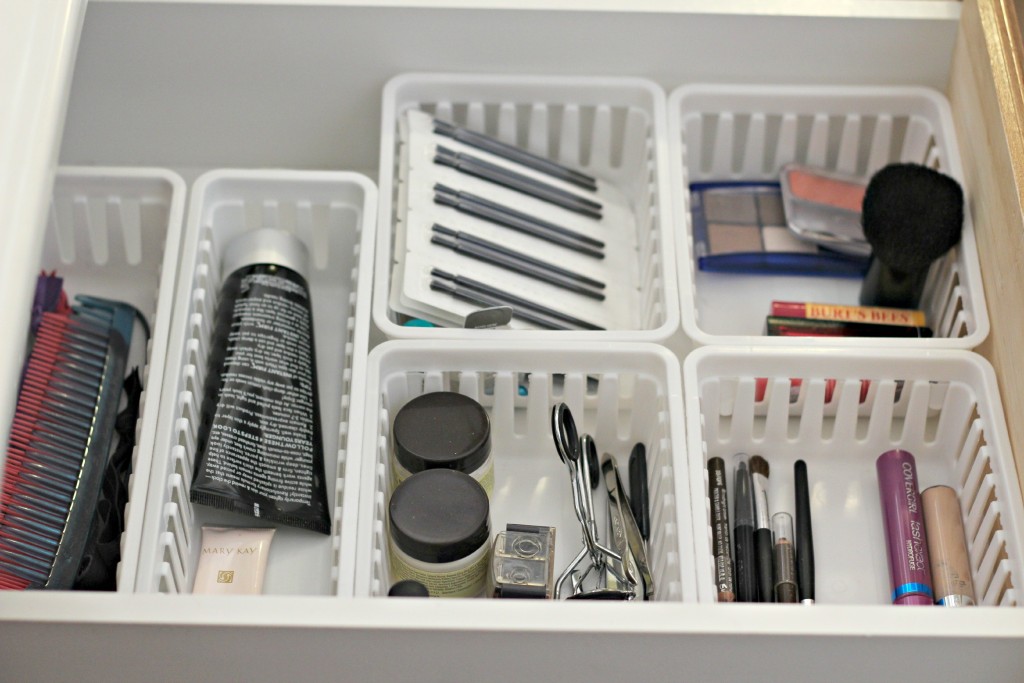 Purchase small containers with lids to hold small toys and keep them contained.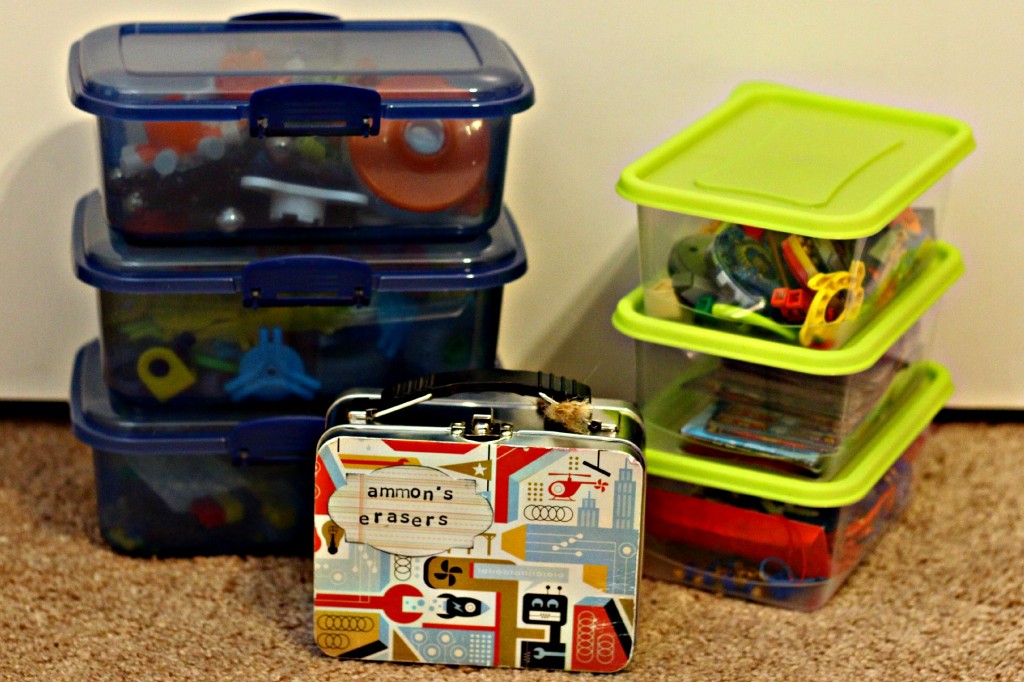 Even smaller containers are useful in the craft room and bathroom to hold small craft supplies and small bathroom supplies.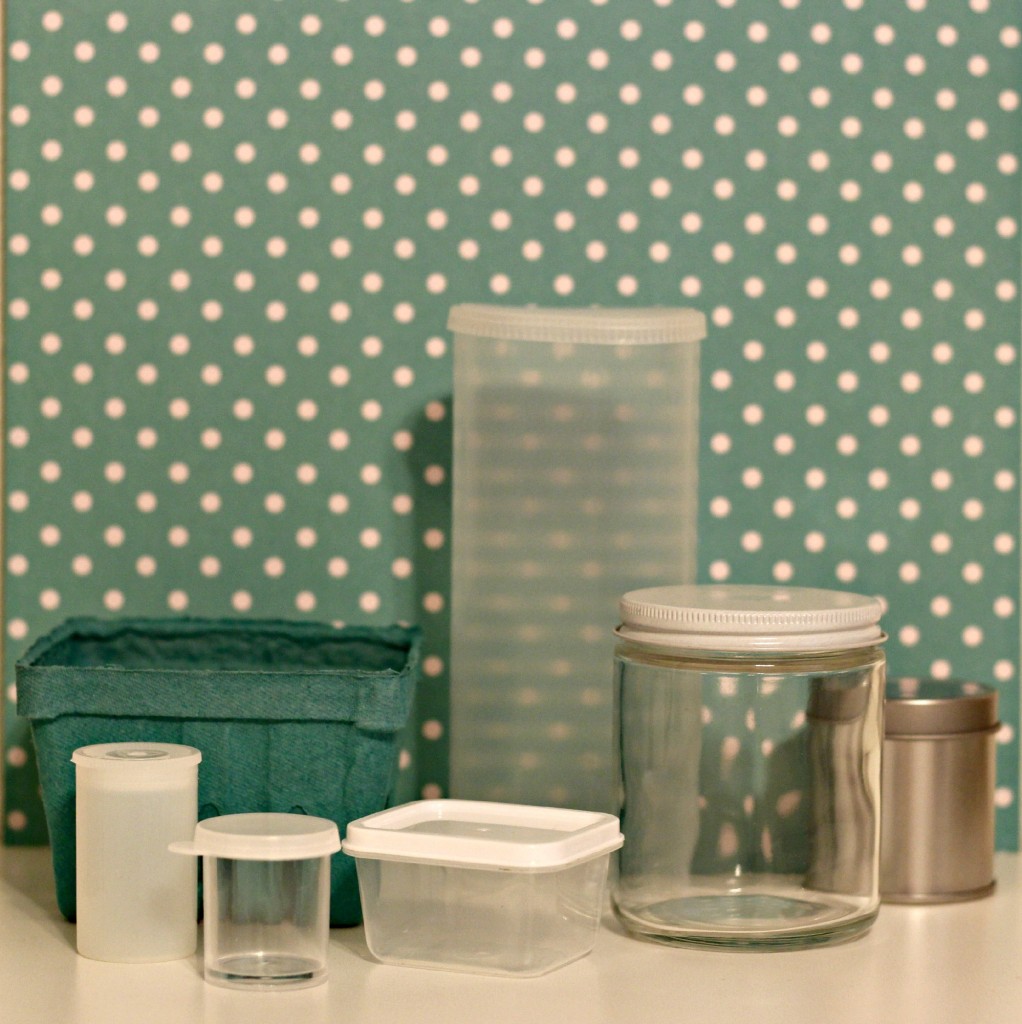 This coupon keeper is useful for so many things besides coupons. This one is holding extra buttons for clothing. It easily slides into my sewing drawer.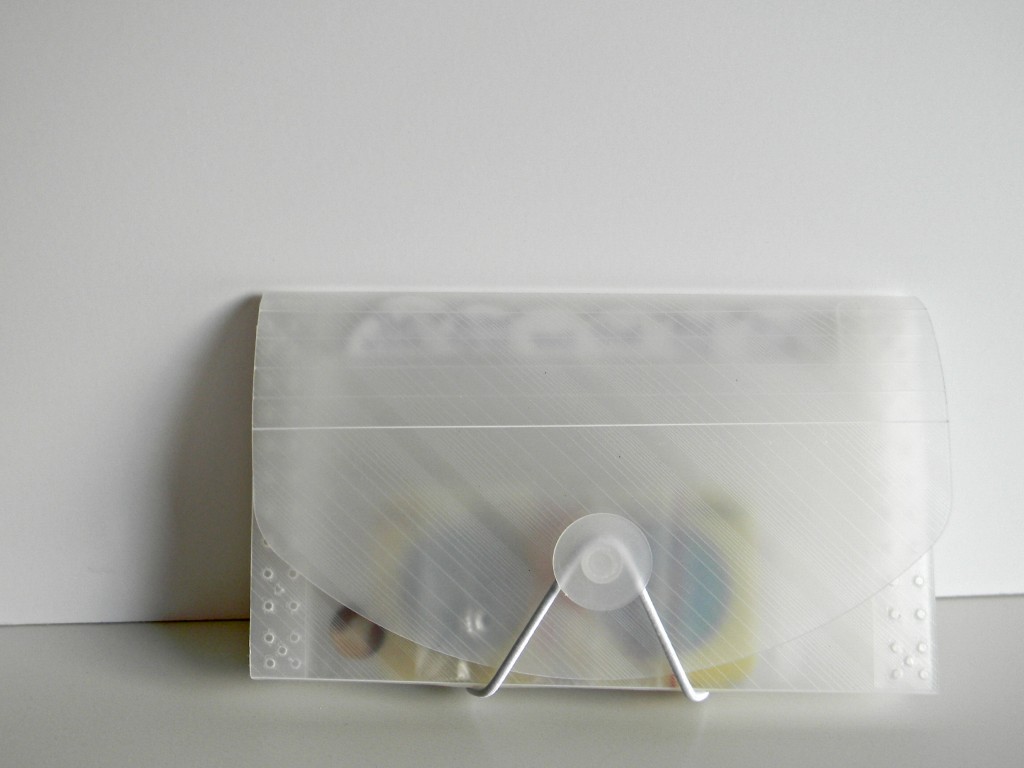 Clipboards don't have to look cheap or dull. Use mod podge and scrapbook paper to dress them up. Now they're pretty and useful.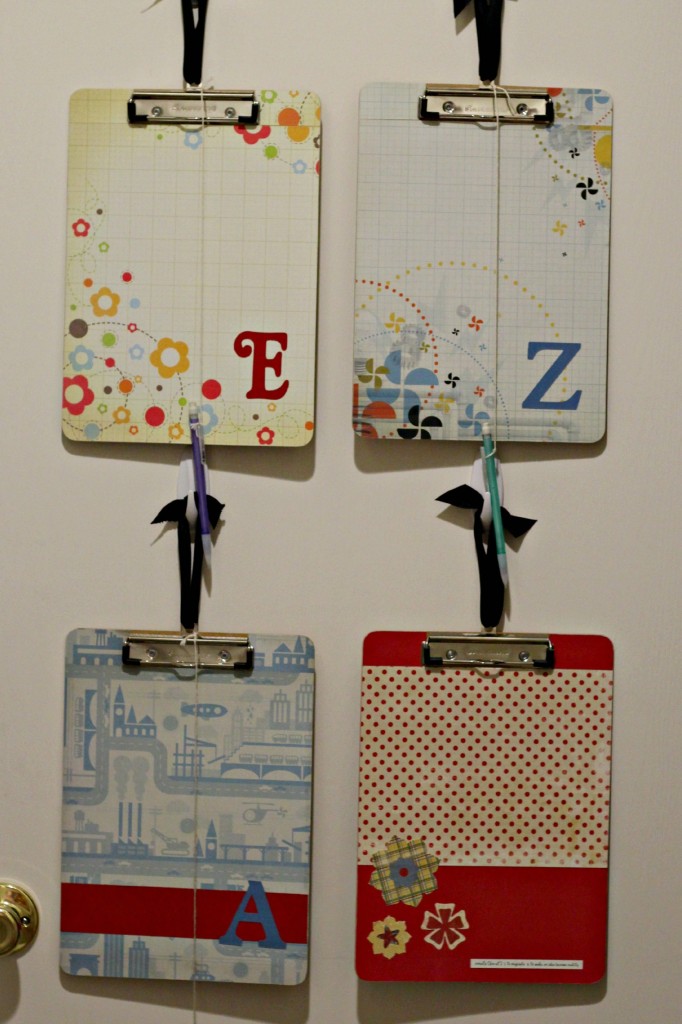 Binders can be used to hold manuals, important papers, and to make a family planner. This one holds my sons Lego instruction booklets.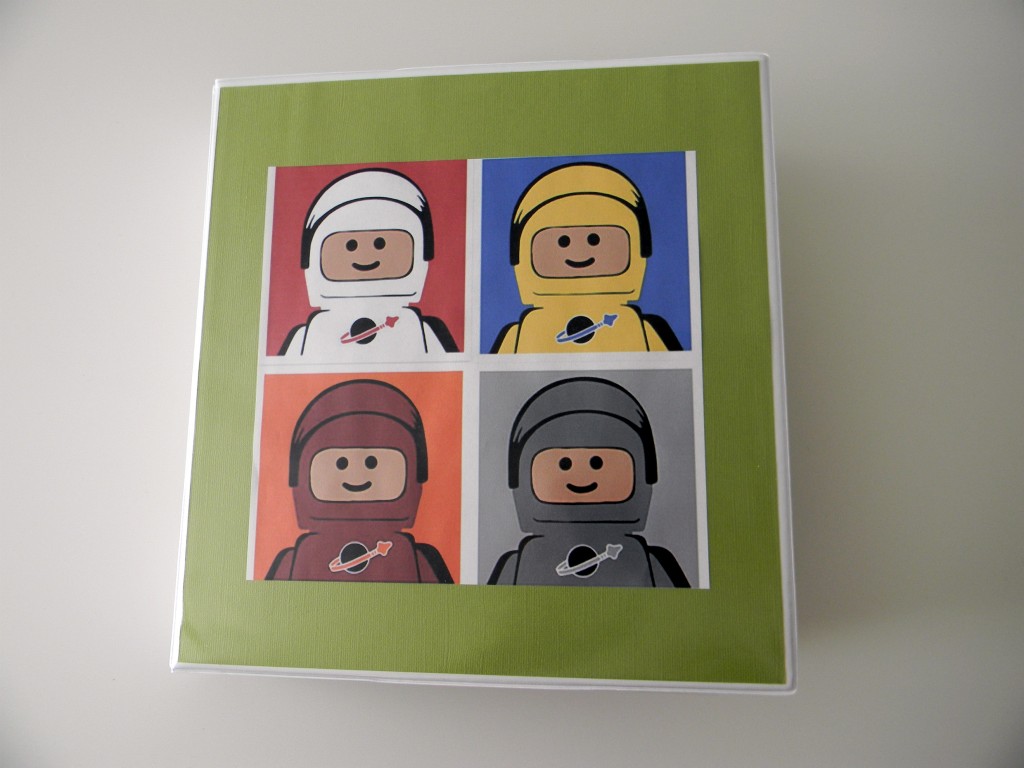 I spray painted a simple wood mug holder to make a necklace organizer for my daughter. If you have a lot of jewelry you could place a few on the wall to hold necklaces and bracelets. It would also work well to hold ties, belts, and scarves. You could also use it to hold dish towels or aprons in the kitchen.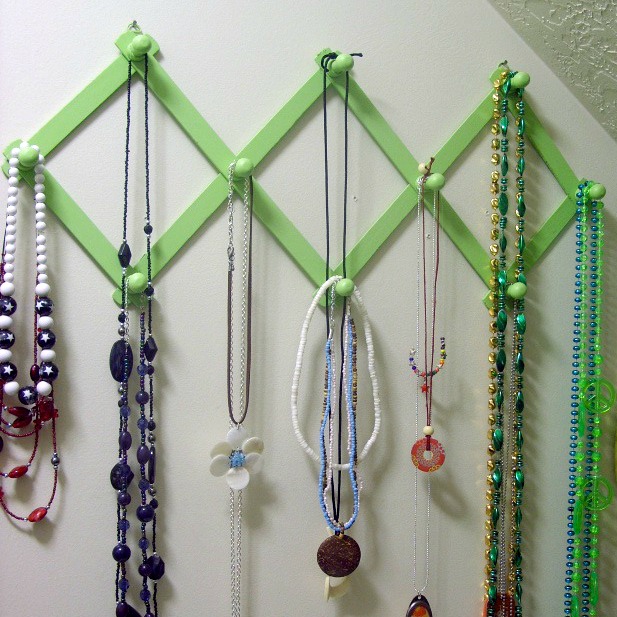 Clothespins are one of my favorite things to organize with. I have used them in almost every room of my house and they are so inexpensive and the package seems to last forever.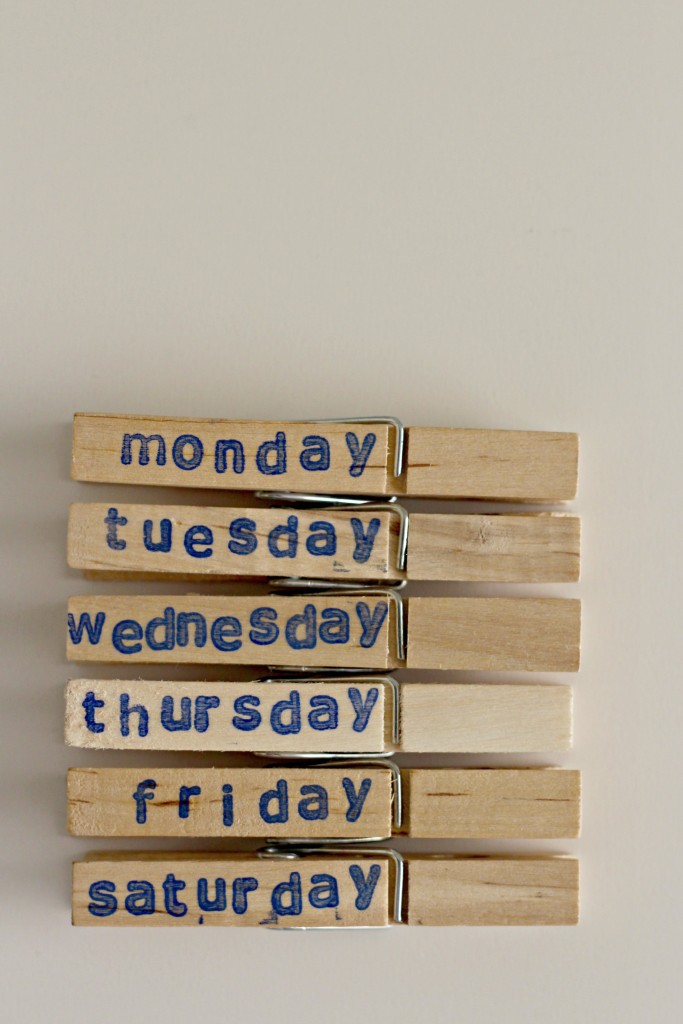 I love using trays to organize and contain things. I have many trays but I love that I can get these small ones at the dollar store. They're easy to paint too.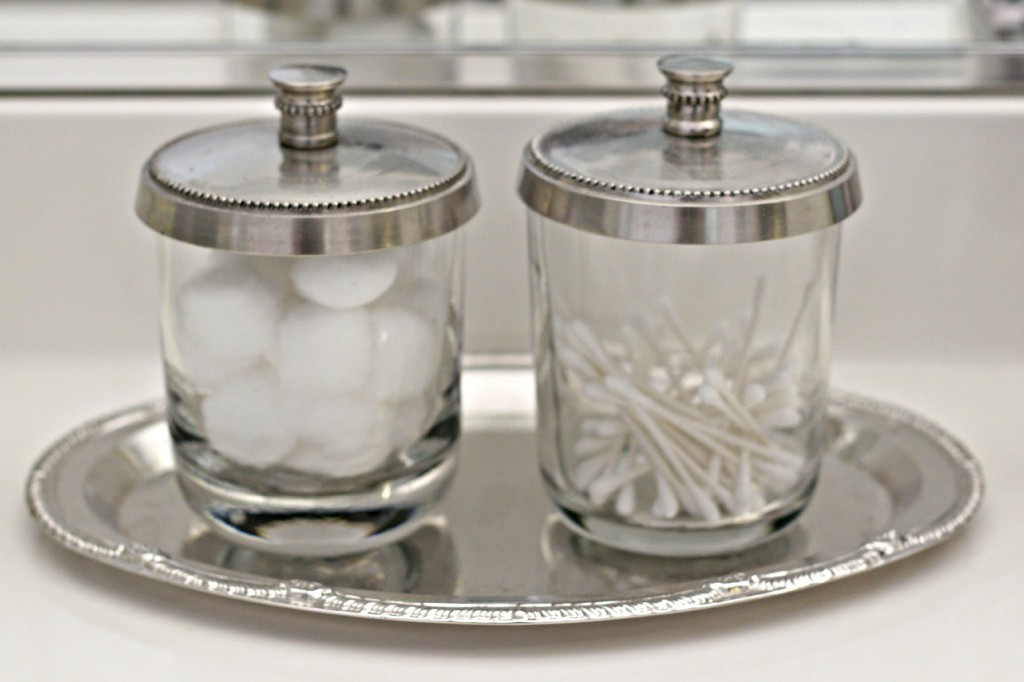 I love simple organizing and what could be easier than glass jars? Plus they always look good.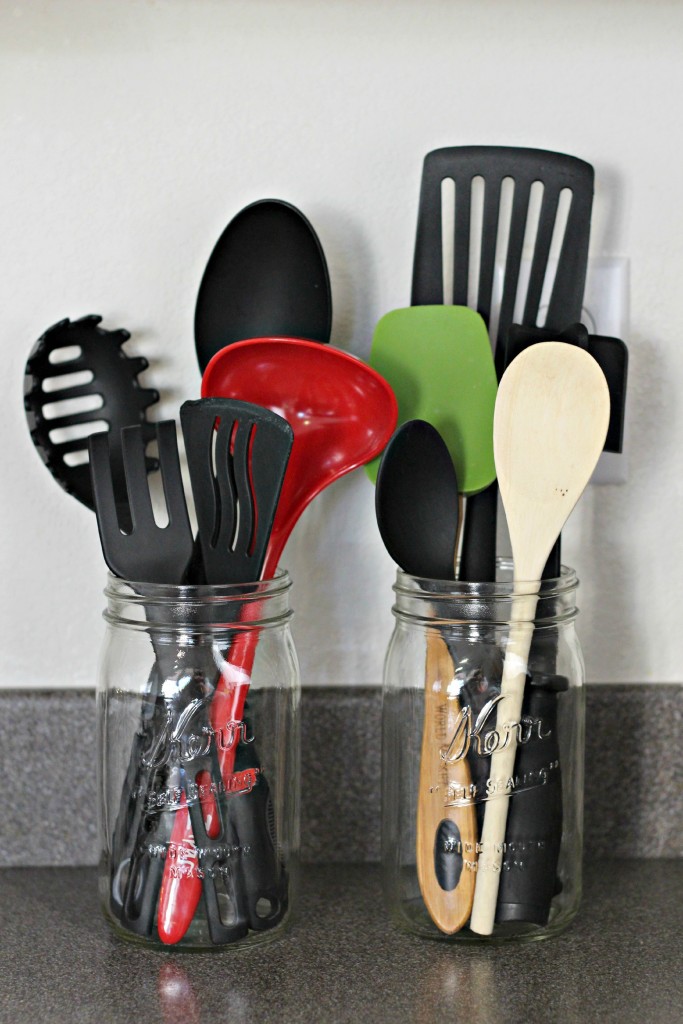 There are so many little bins and containers to hold all the small things you can think of. I don't believe things have to be perfectly placed inside bins, but just having things contained means things are where they belong and are easy to find.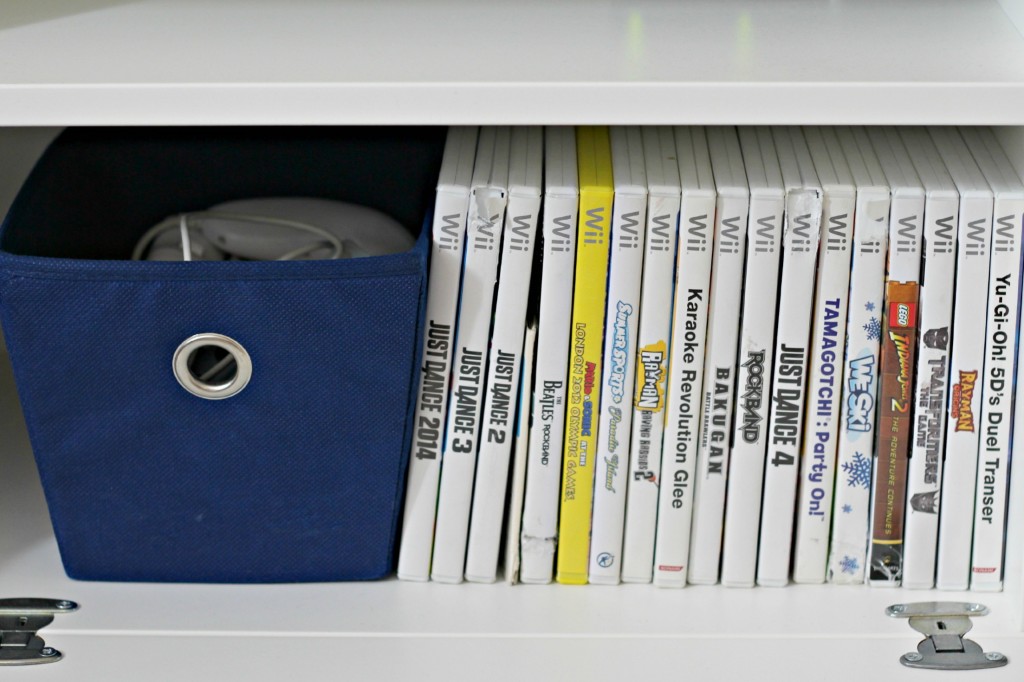 Last but not least are baskets in all shapes and sizes. Find the ones that fit your needs and your space.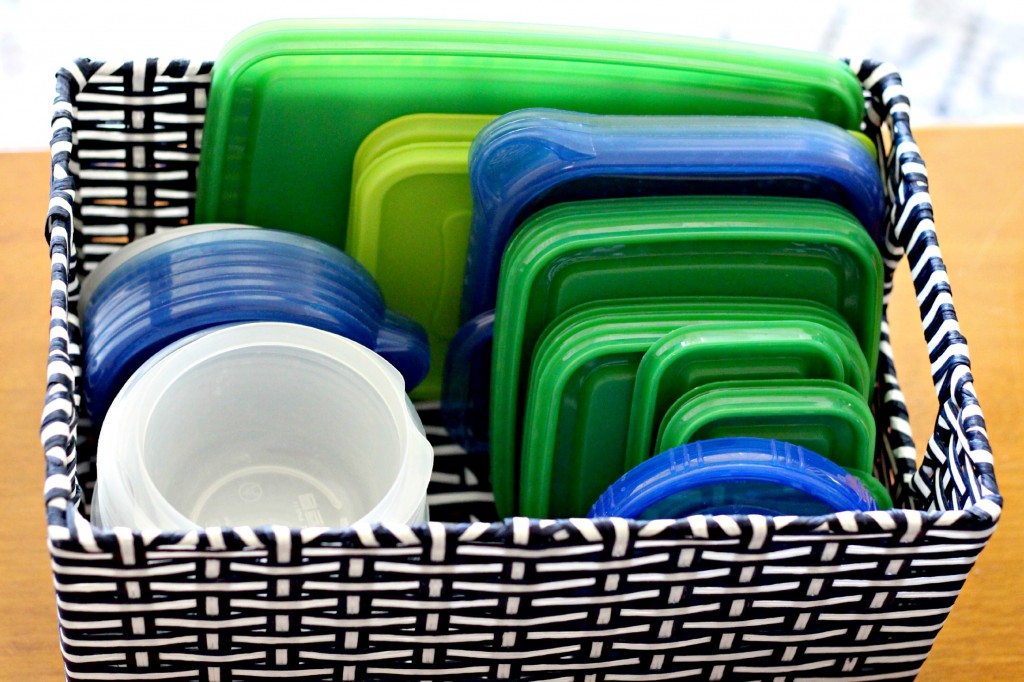 Don't purchase organizing supplies before you have decluttered and know what you are trying to organize and the space you have.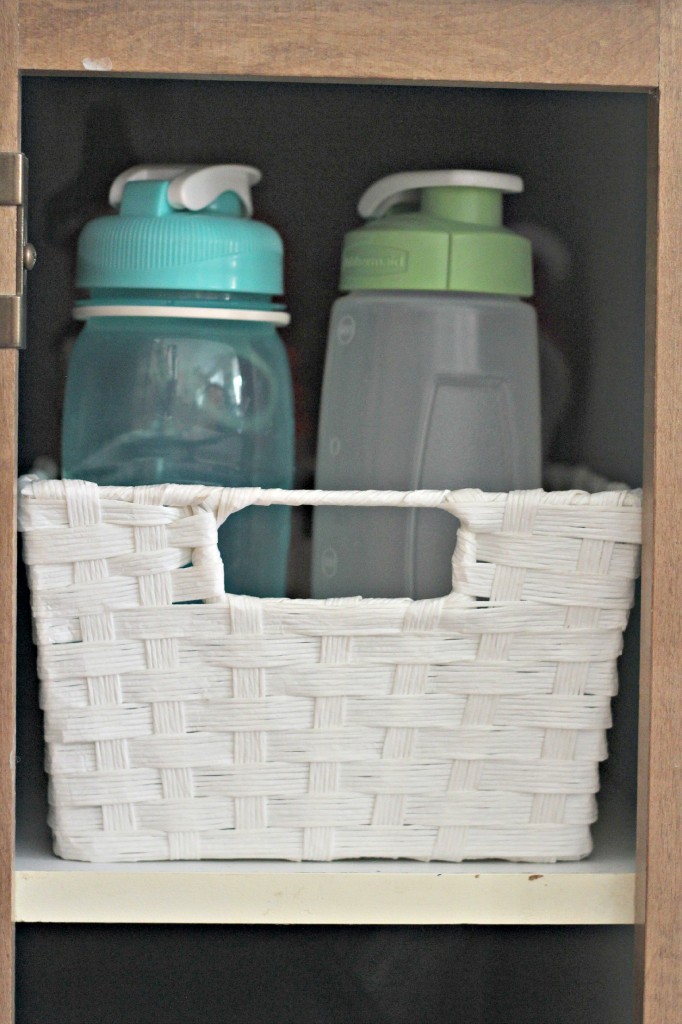 I even use baskets in the refrigerator and freezer to keep the food organized. Since some of us in the family have a special diet it's an easy way to keep our food separated.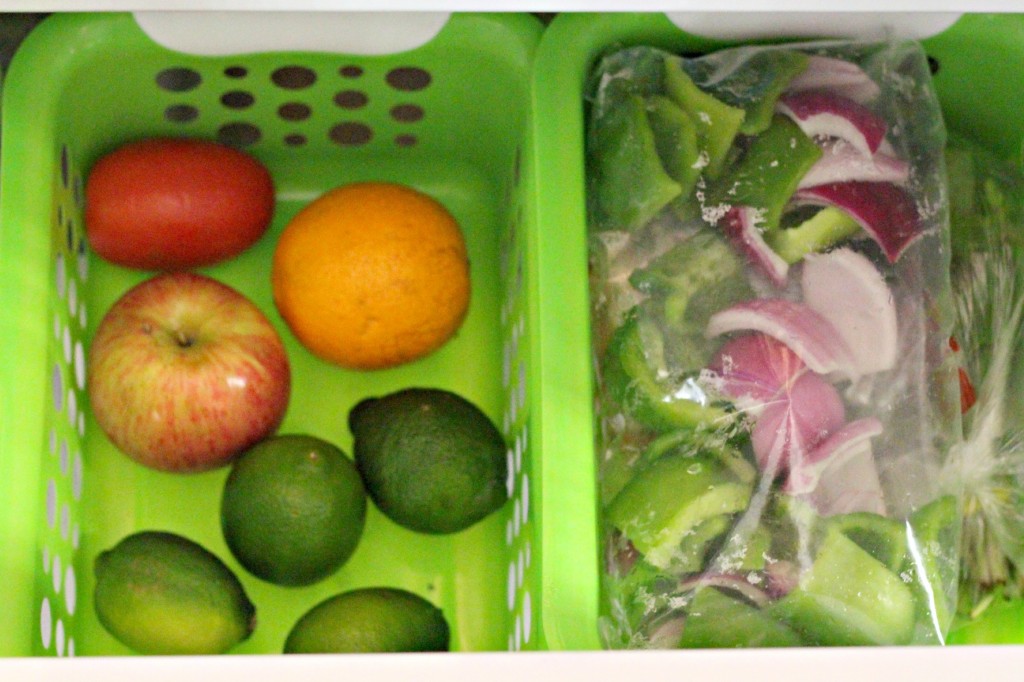 There are so many organizing supplies at the dollar store, just make sure to know exactly what you need before you purchase supplies or they can become clutter too.
Happy Organizing!