Make Valentine's Day Card Crafts and home decor using inexpensive Valentine's Day cards.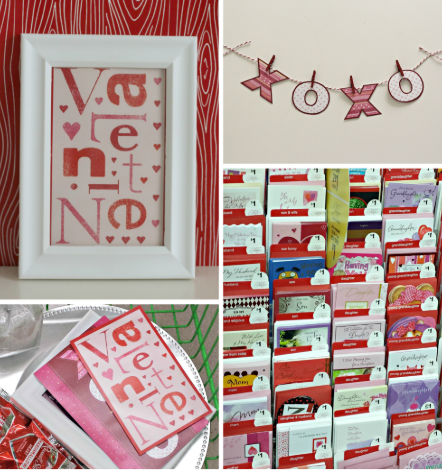 You only need a few supplies to make these 2 very inexpensive craft and decorating ideas.
Supplies:
cards (these were only $1 each)
picture frame
twine
small clothes pins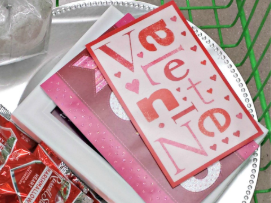 Have you ever looked at a card and thought that it would make the perfect framed picture? I do all the time. There are so many cute cards out there for every occasion, so why not buy one frame and interchange the cards with the season or holiday. I found cards for only $1 so this holiday decor was even cheaper than I thought it would be. Purchase one frame to interchange the cards or chose a couple difference frame finishes so you have different options. I love how this looks like it's a handmade stamped piece.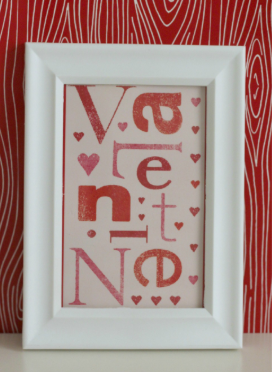 You can also take the card apart and decorate with the pieces. This card had X's and O's on the front so I cut the pieces out to make a cute little banner. You could also use a few cards to make a longer banner for the fireplace or a shelf. I attached the pieces to the twine with mini clothespins. I  love these kind of projects because you don't need any special tools to make a unique piece of home decor. You could add a lot of holiday decor to your home by spending less than $10. I call that a pretty good deal!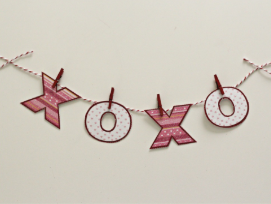 It would also make a cute gift or centerpiece for a holiday celebration. I don't know about you but I'm on my way to the dollar store to see what cute cards I can find to use as home decor. You could also make several gift tags out of one card or use a shaped punch to make holiday ornaments to hang from a potted branch. Have fun getting creative!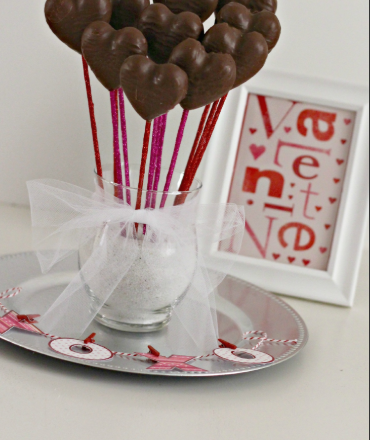 Pin it for later: