Make this cute Bee Mine Framed Printable for Valentine's Day decor using the free Bee Mine Printable.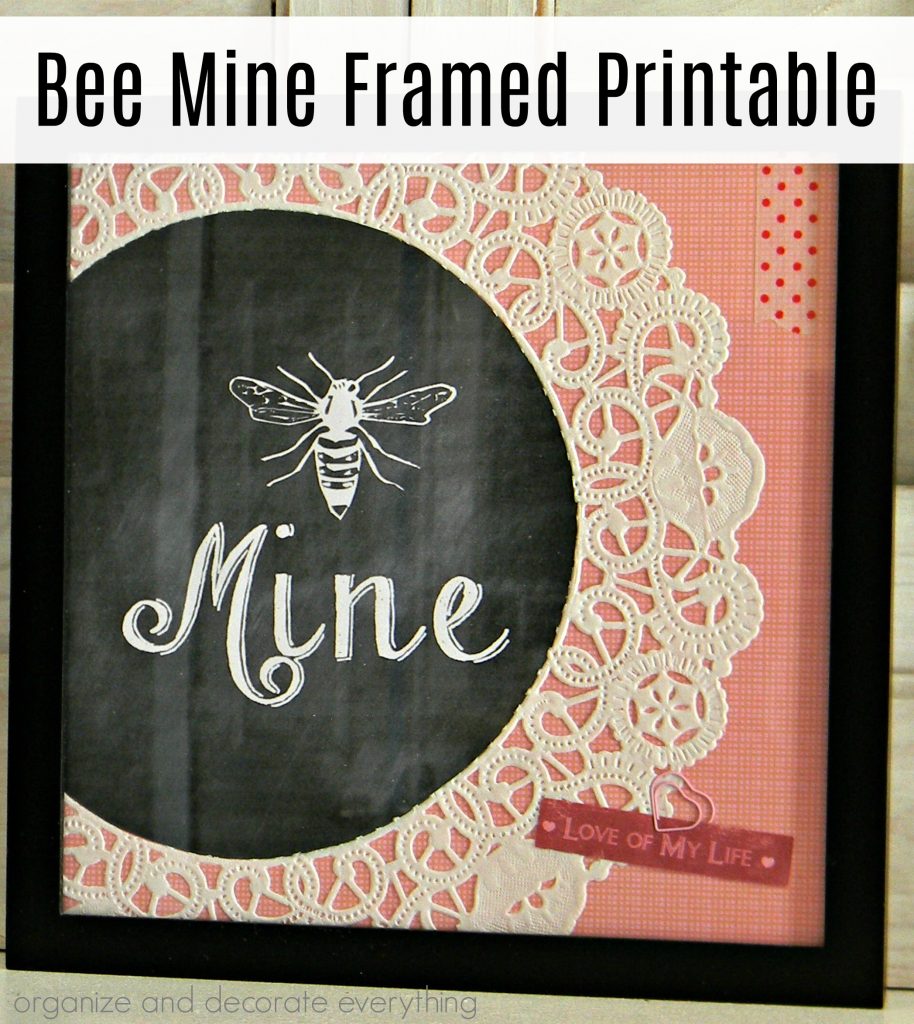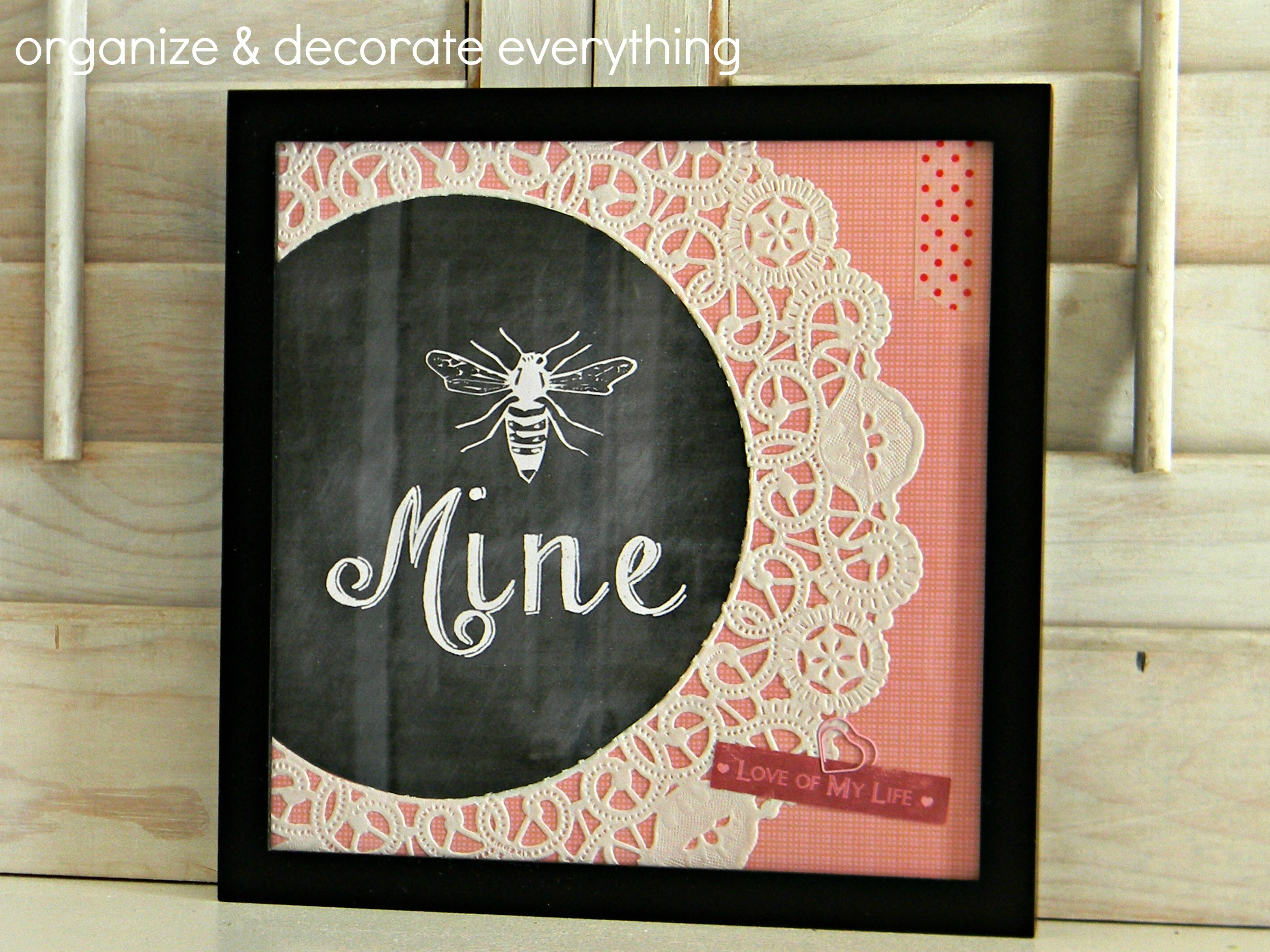 I printed off the adorable Valentine printable and gathered my supplies. Of course, I'm using things I already had on hand. I like to gather more supplies than I'll actually use to give me plenty of ideas to play around with.
Supplies:
chalkboard bee mine printable
frame
washi tape
large doily
scrapbook paper
heart paper clips
scrapbook tag (mine says "love of my life")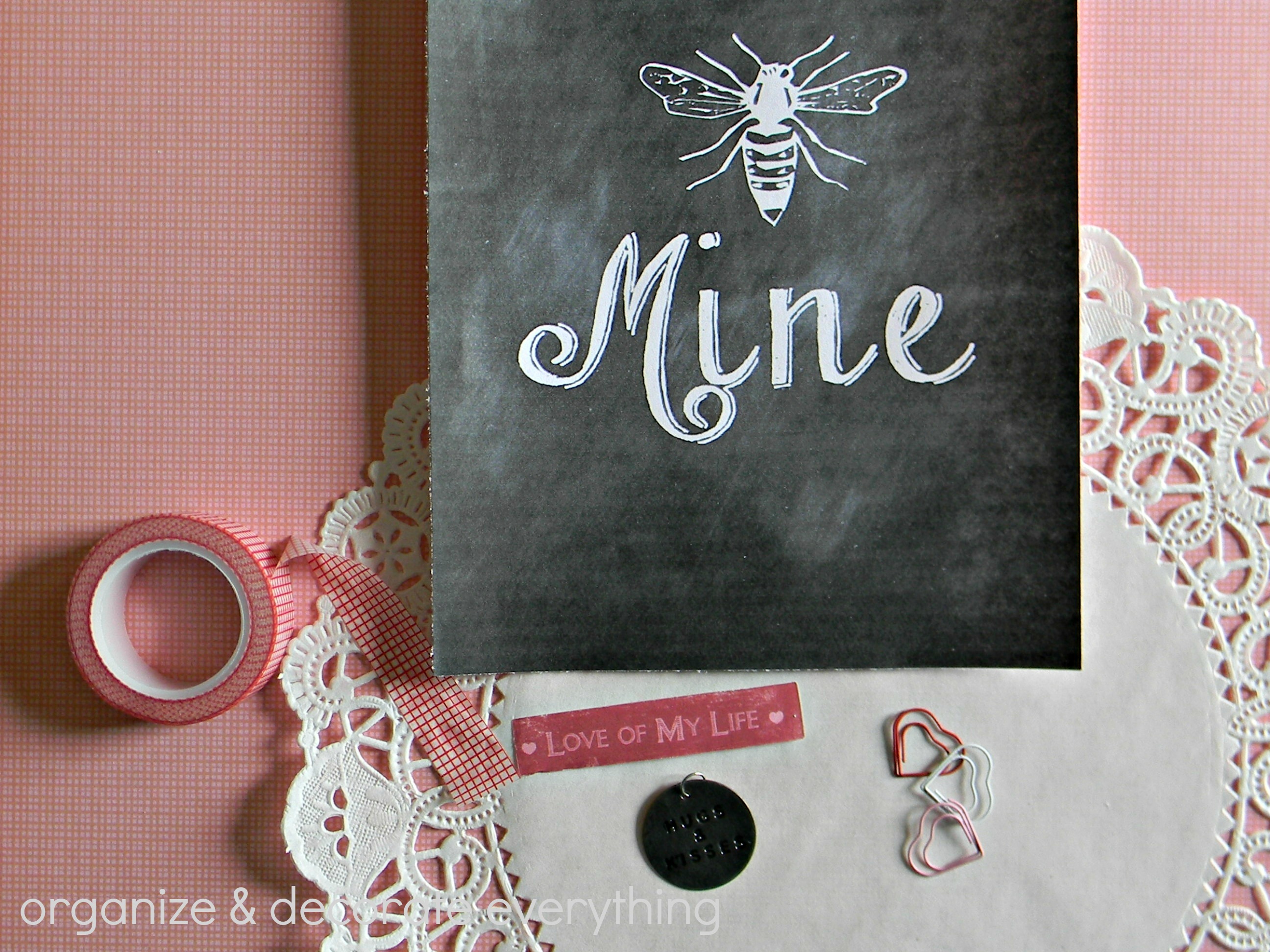 For some reason Valentine's Day and doilies go hand in hand to me. Maybe it's all those doily and construction paper Valentines I made for my classmates in grade school. I'm pretty sure that last sentence just gave away my age. Doilies come in so many different shapes, sizes, and colors now that it's easy to find exactly what you want for your projects. Anyway, start by cutting out the center of the doily.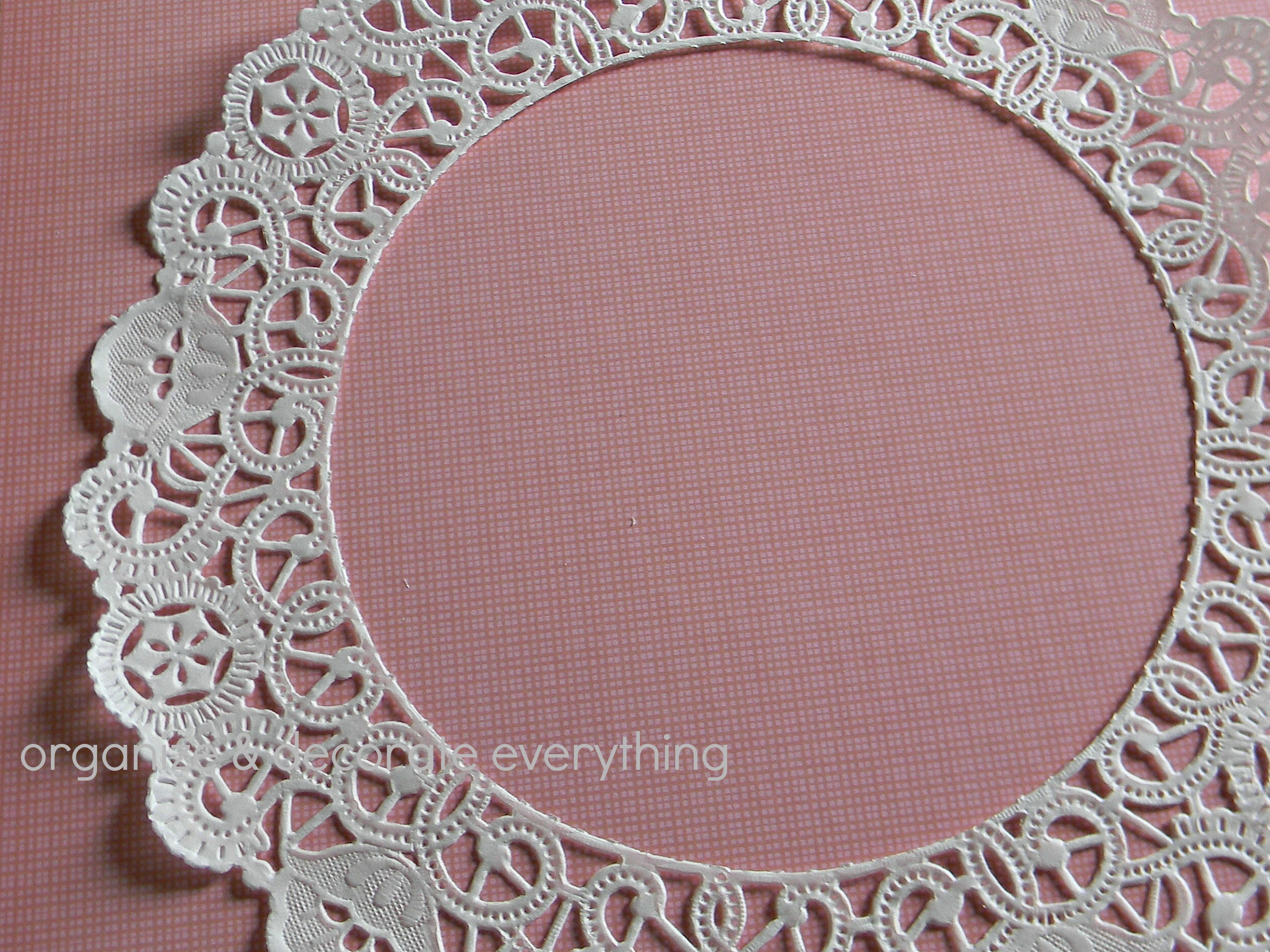 Then I decided how I wanted the printable to be placed inside the doily and frame. Next it was time to trace around the printable using the doily as a guide and cut the printable out.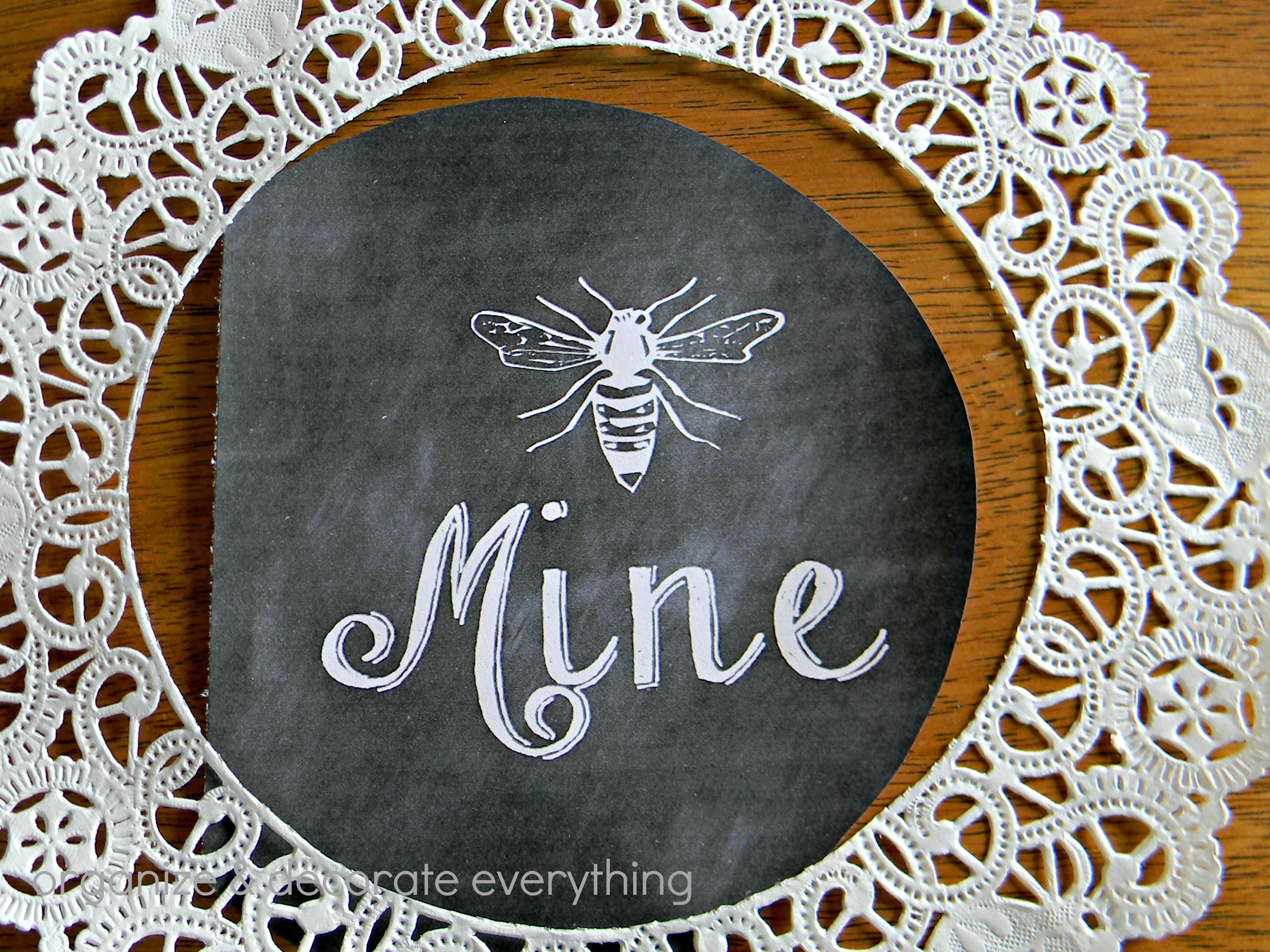 Use a tape runner to add adhesive to the back of the printable and doily and then place them on the scrapbook paper so it will fit in the frame.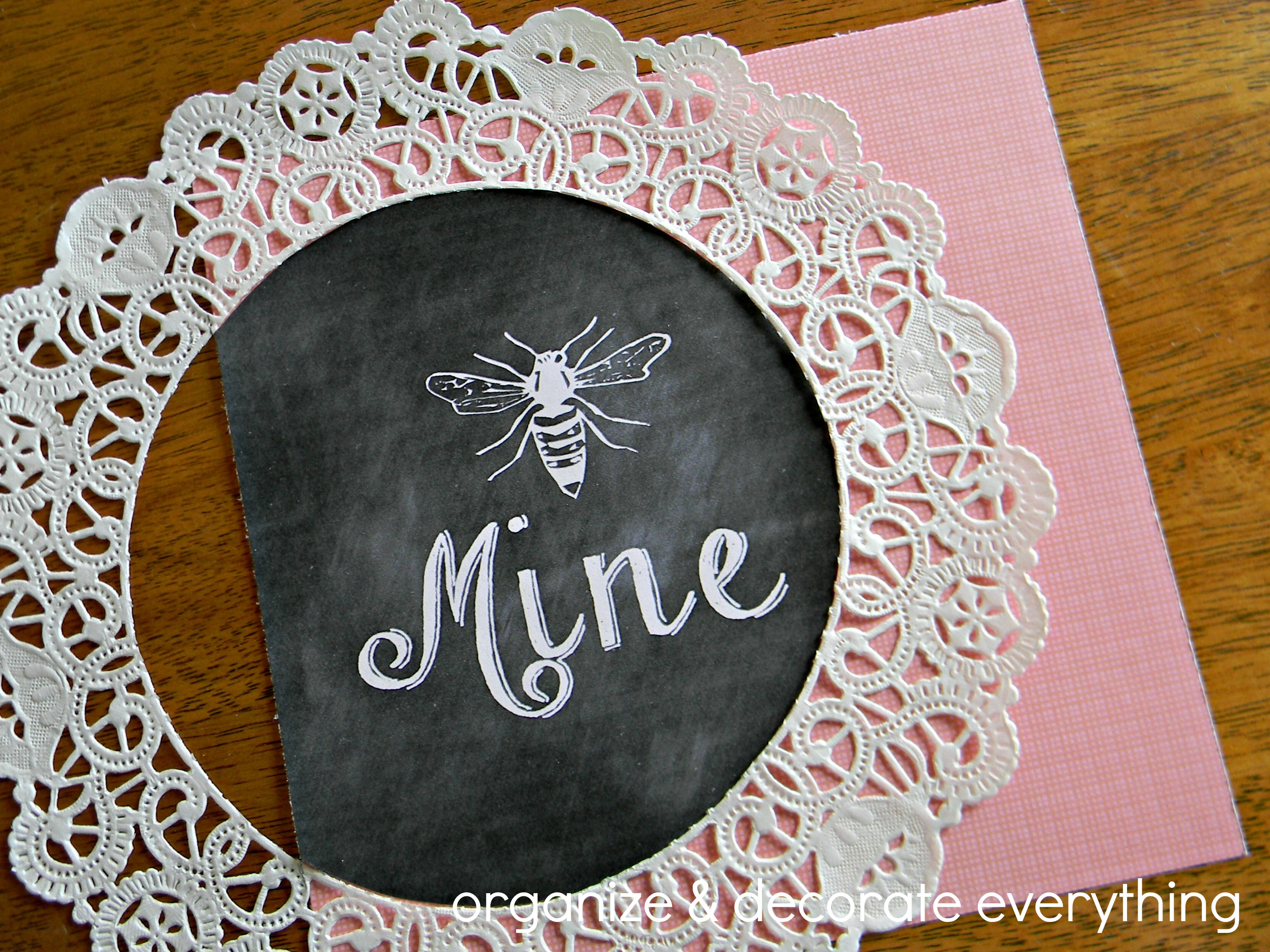 Then cut off the excess doily around all sides of the scrapbook paper.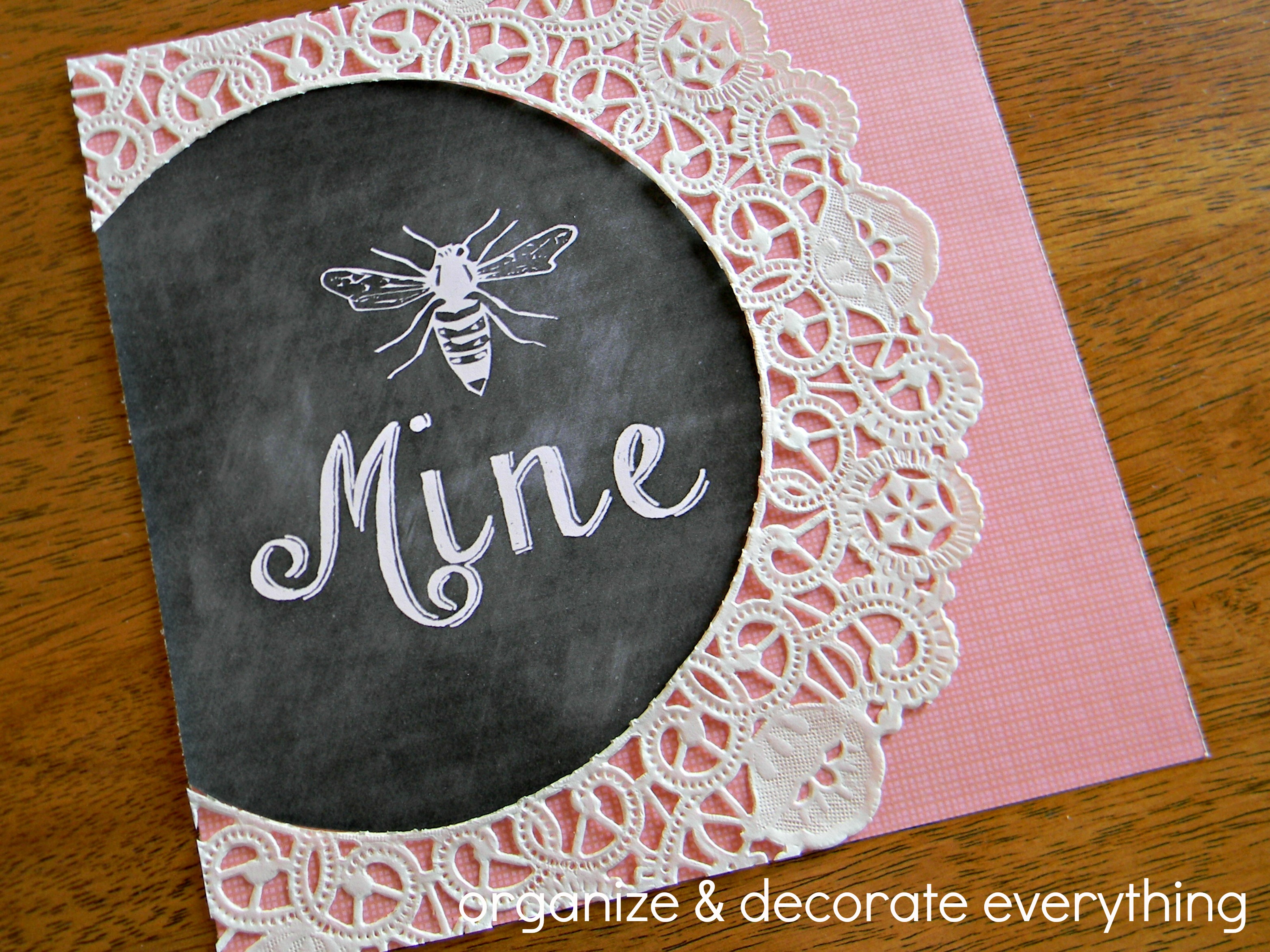 Now it's time to add the embellishments. Sometimes I like a little and sometimes I like a lot. This time I decided to go pretty simple to let the printable be the main focus. Embellish it however it fits with your decorating style.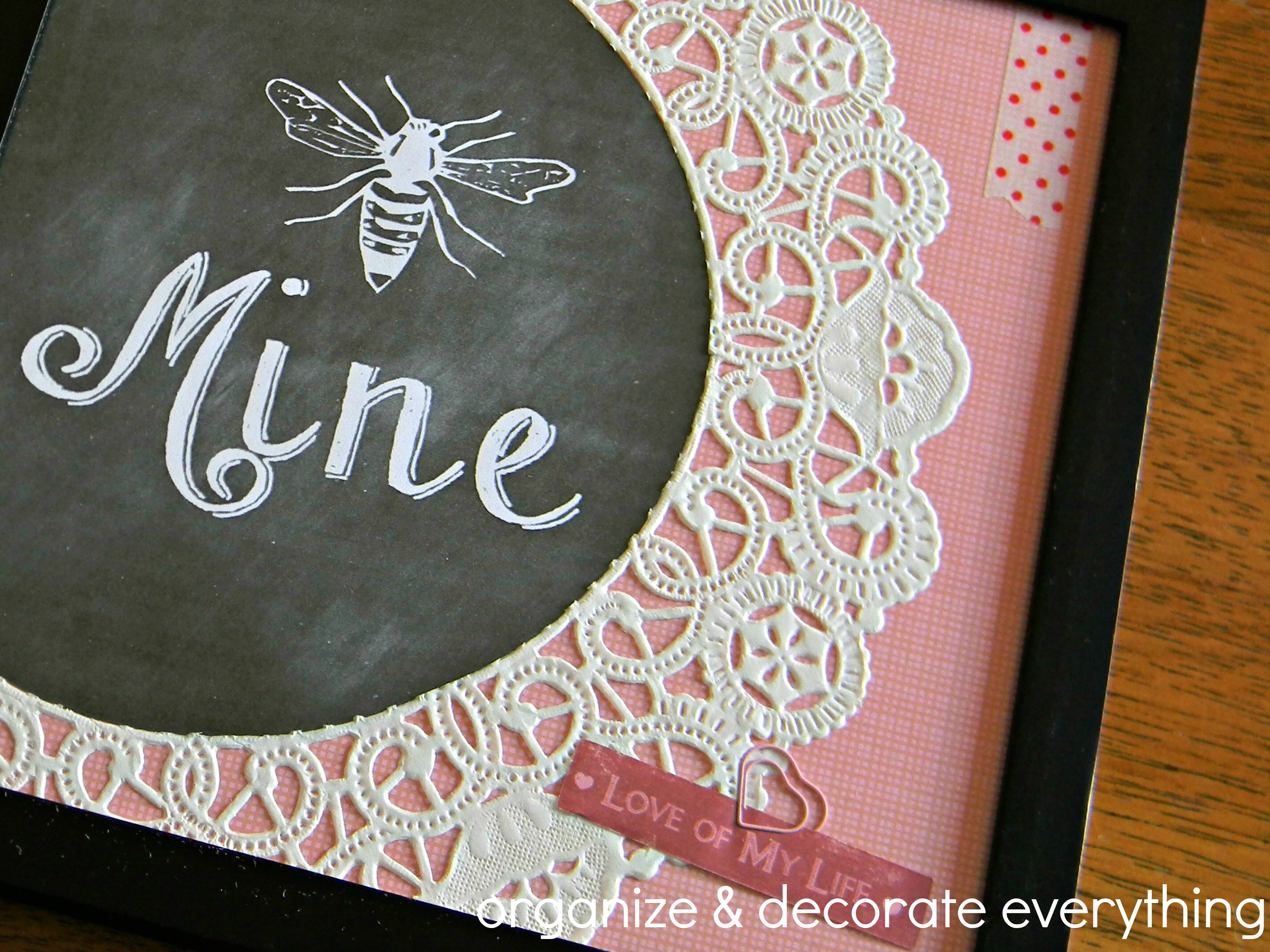 Now that I've finished this maybe it will motivate me to get my mantel decorated for Valentine's Day. I also love that this cute project cost me $0.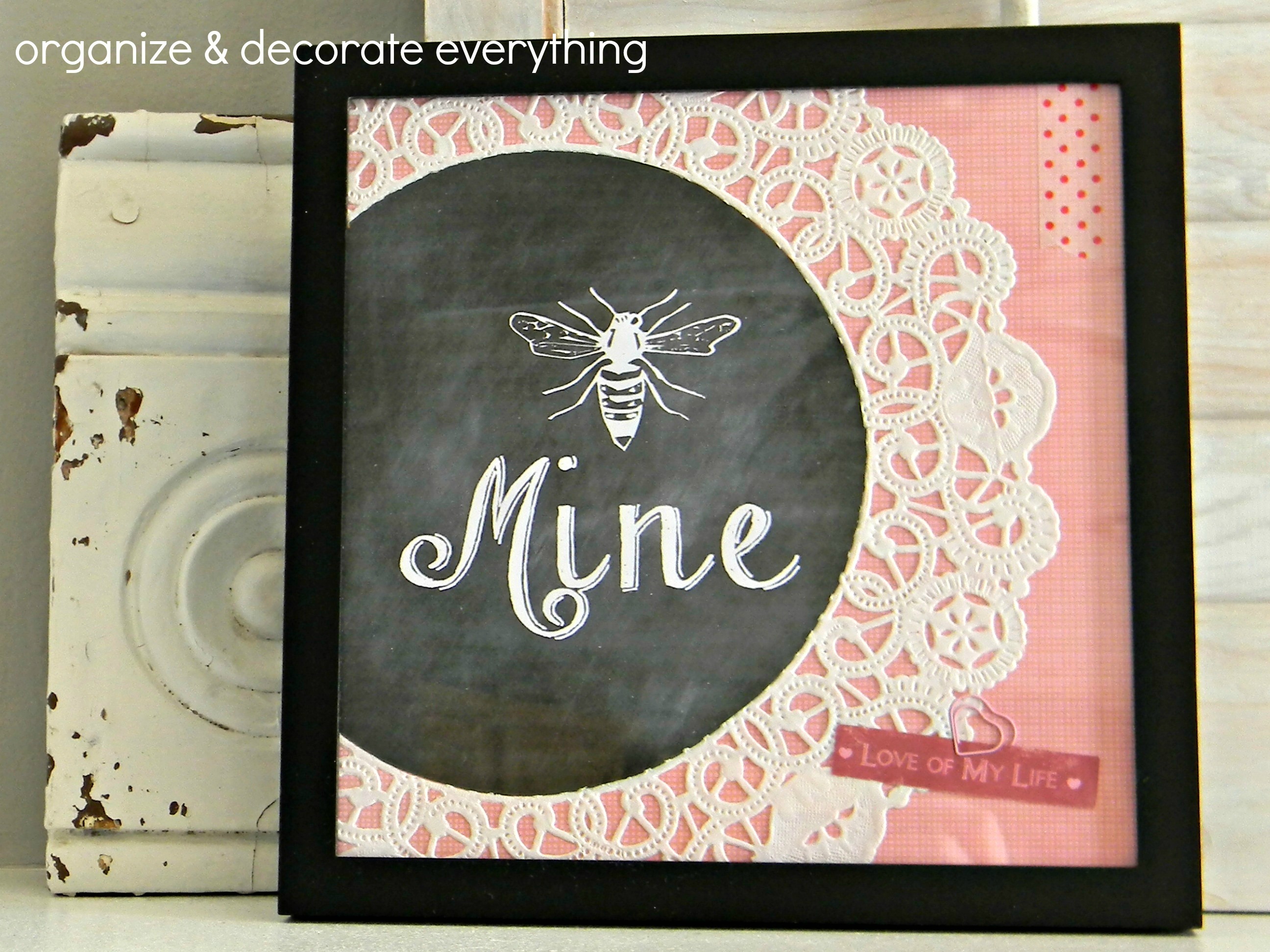 Check out more awesome projects and free printables on my /Printable Party pinterest board.
Pin it for Later: