This Winter Village Mantel is a beautiful way to decorate your mantel after the holidays.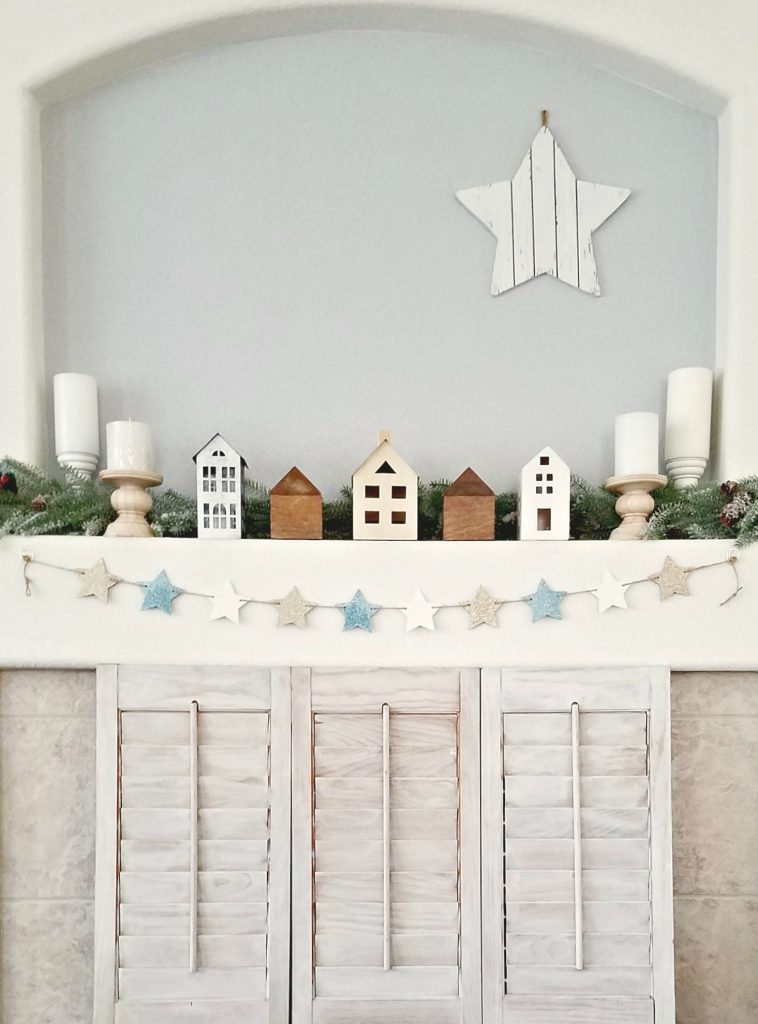 I don't know about you but it's always been a little hard for me to try to figure out how to decorate after the holidays. There are a few options: hop into Valentines Day, use non-seasonal home decor, or decorate for Winter. I choose to decorate for Winter most years. The transition can be a pretty easy one after Christmas. I'll show you how I kept a few things and changed just a few things to transition this to a Winter mantel from a Christmas mantel.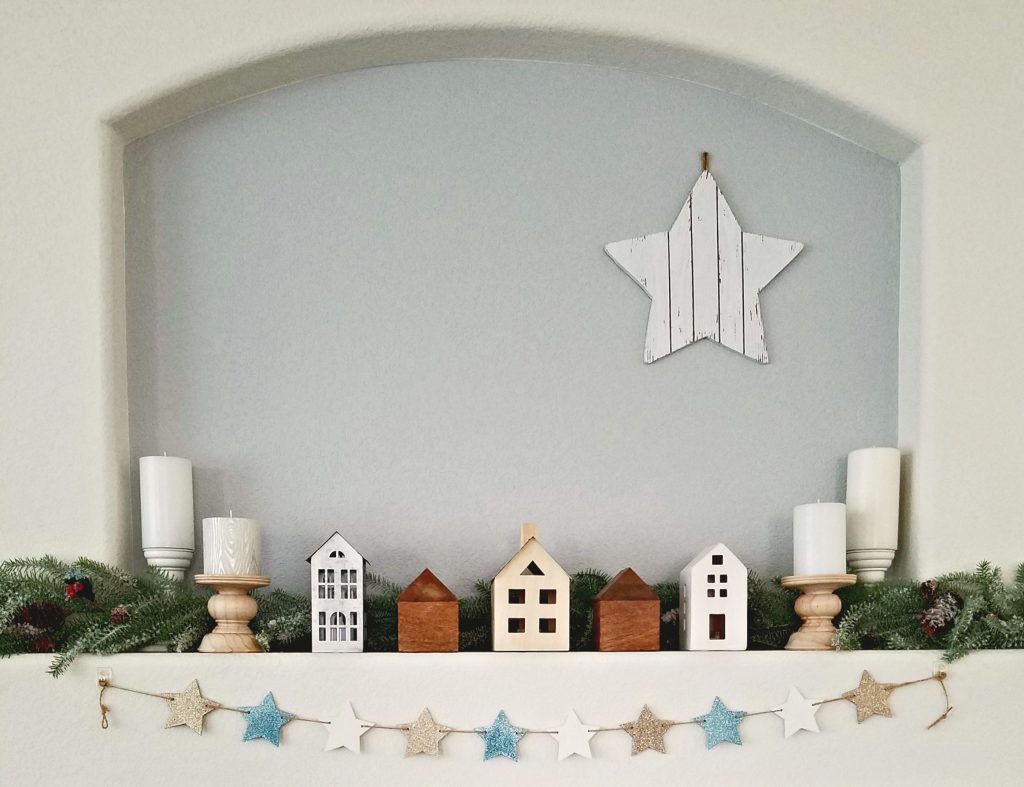 I kept the garland on the mantel since it looks pretty Wintery with it's frost and pinecones. There are only a few red berries so it's not overpowering or too Christmas-y.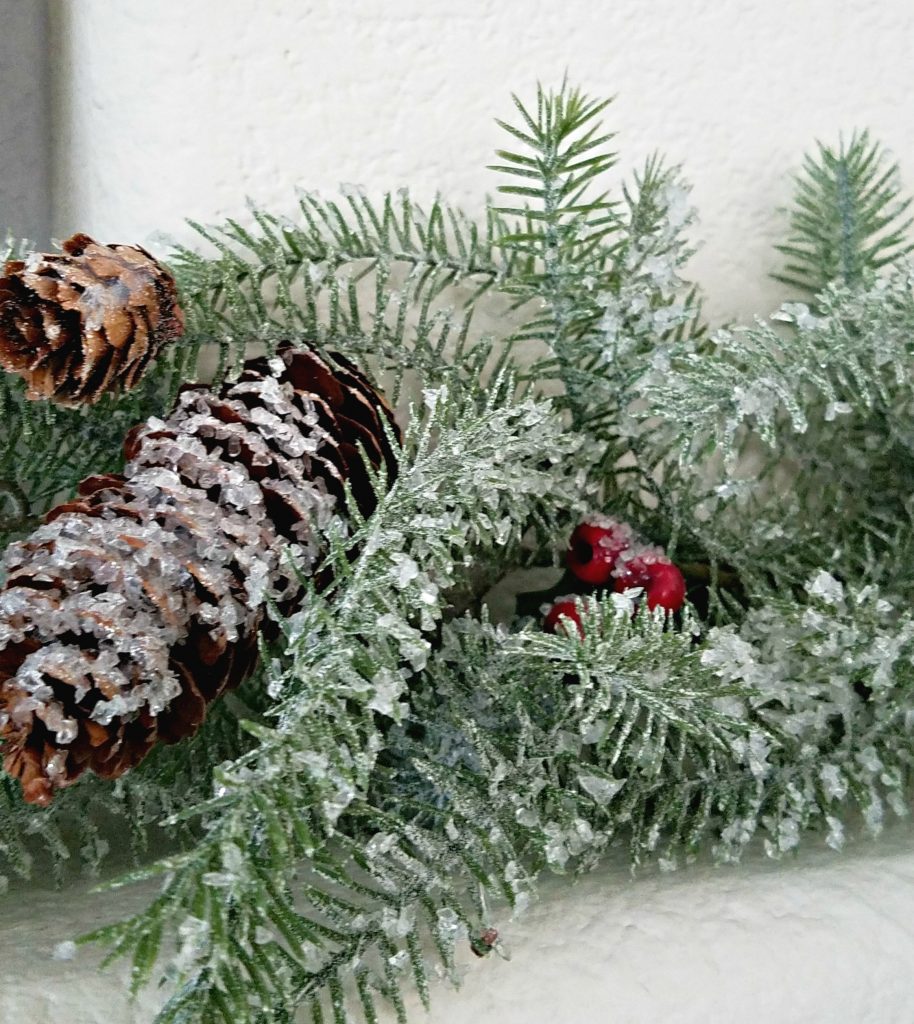 I also left the same candles on display. Mostly to make things easier but also because I didn't have enough houses to fill the space. My mantel is very narrow and when I find something that works I stick with it for a while. Sometimes you don't have to change everything, small changes can make a big difference.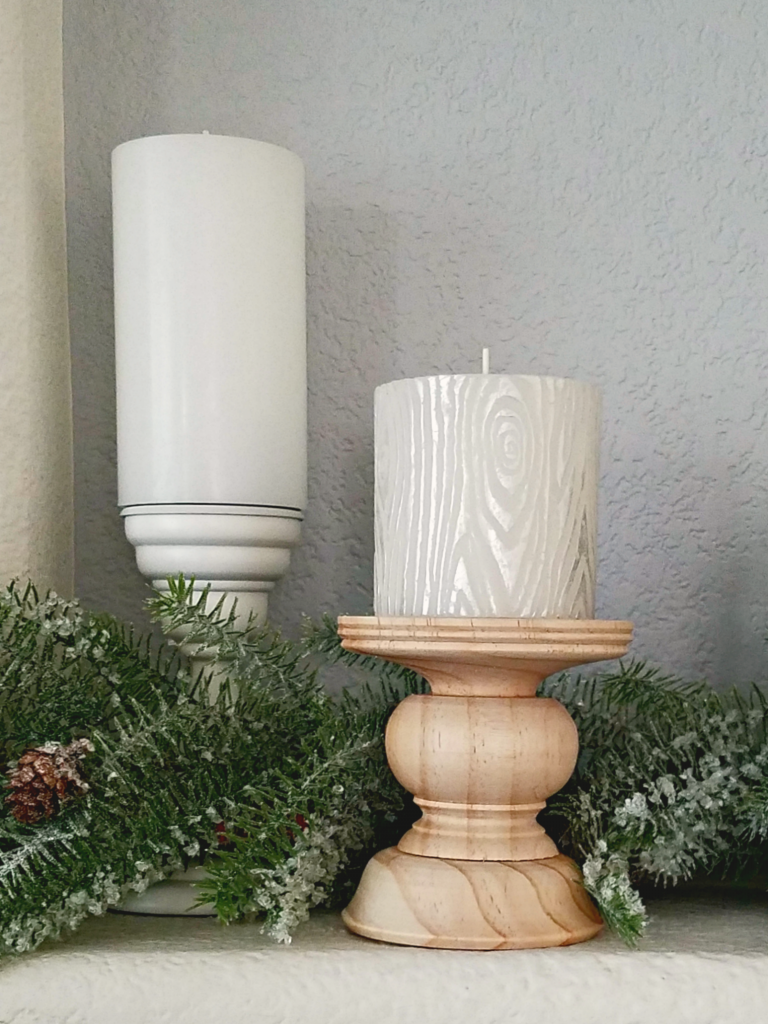 Oh, oops! The star is from the Christmas mantel also. I might replace it with a snowflake once I make one.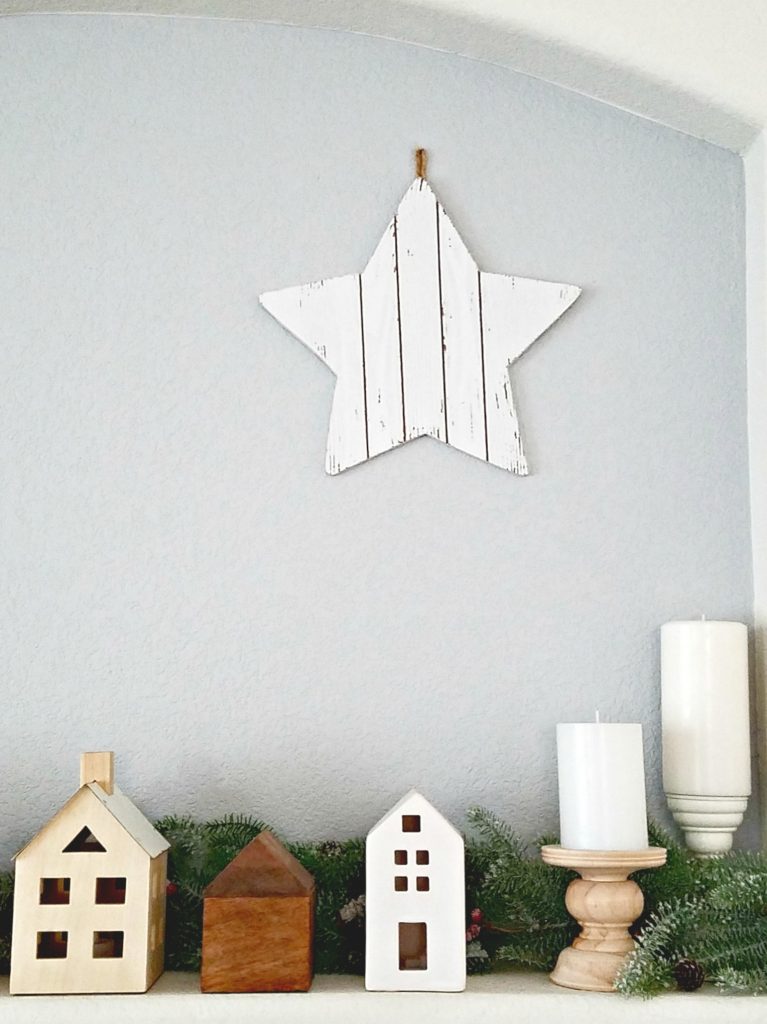 I bought this house from Target a couple years ago. I love that it's a light wood tone and lights up. I made a little green wreath to encircle the triangle window for Christmas, it would be okay to leave for Winter too but I took it off for a cleaner look.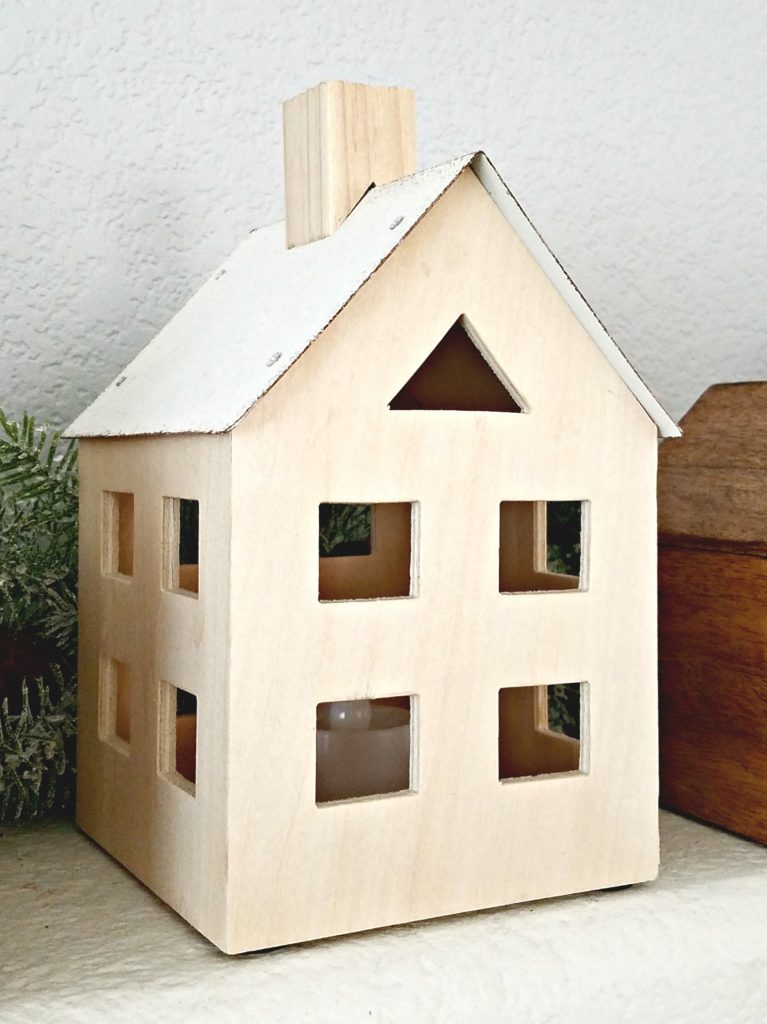 I had rarely left the house since my surgery so I didn't purchase any holiday decor this year. I was pretty proud of myself for not spending this year, but I didn't want to pass up some of the after Christmas sales so I bought a few of these cute houses.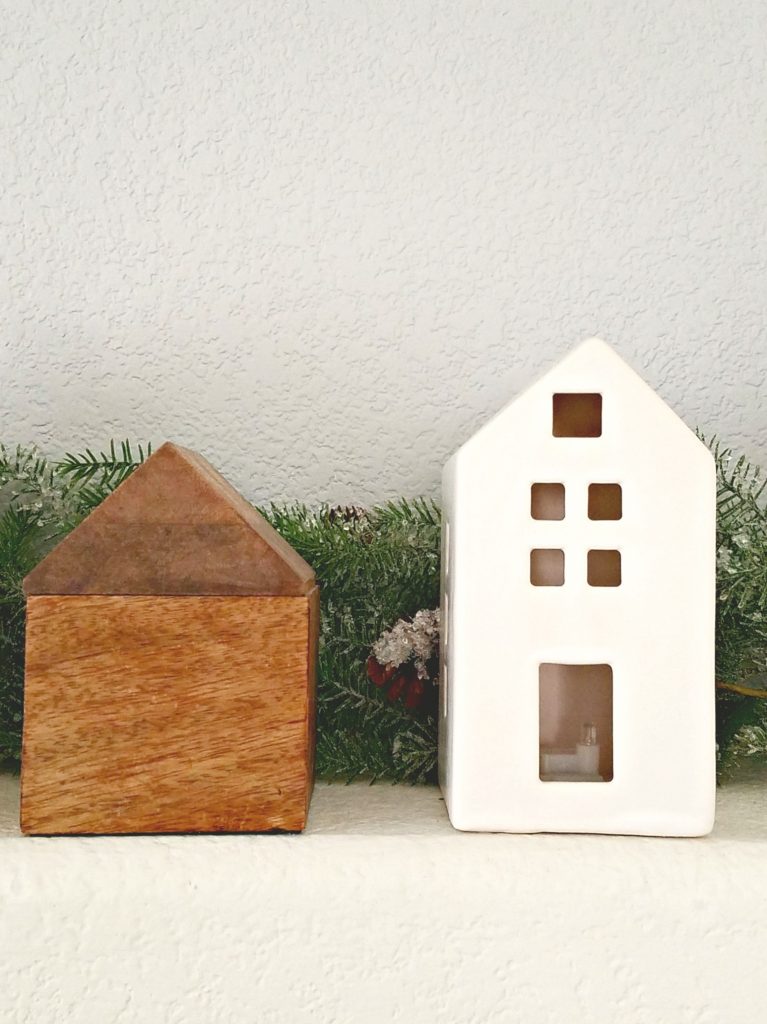 I really like this metal one but it was the only one left, maybe next year.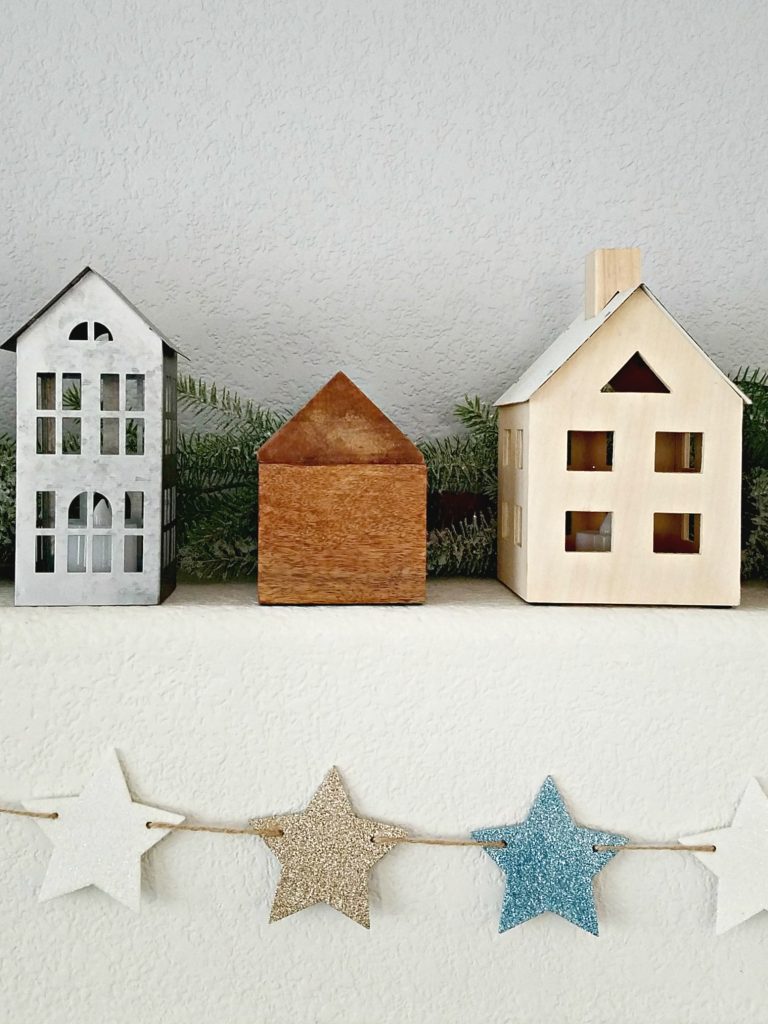 This star garland is also from Target from a few years ago. I love the touch of glitter it adds to the mantel.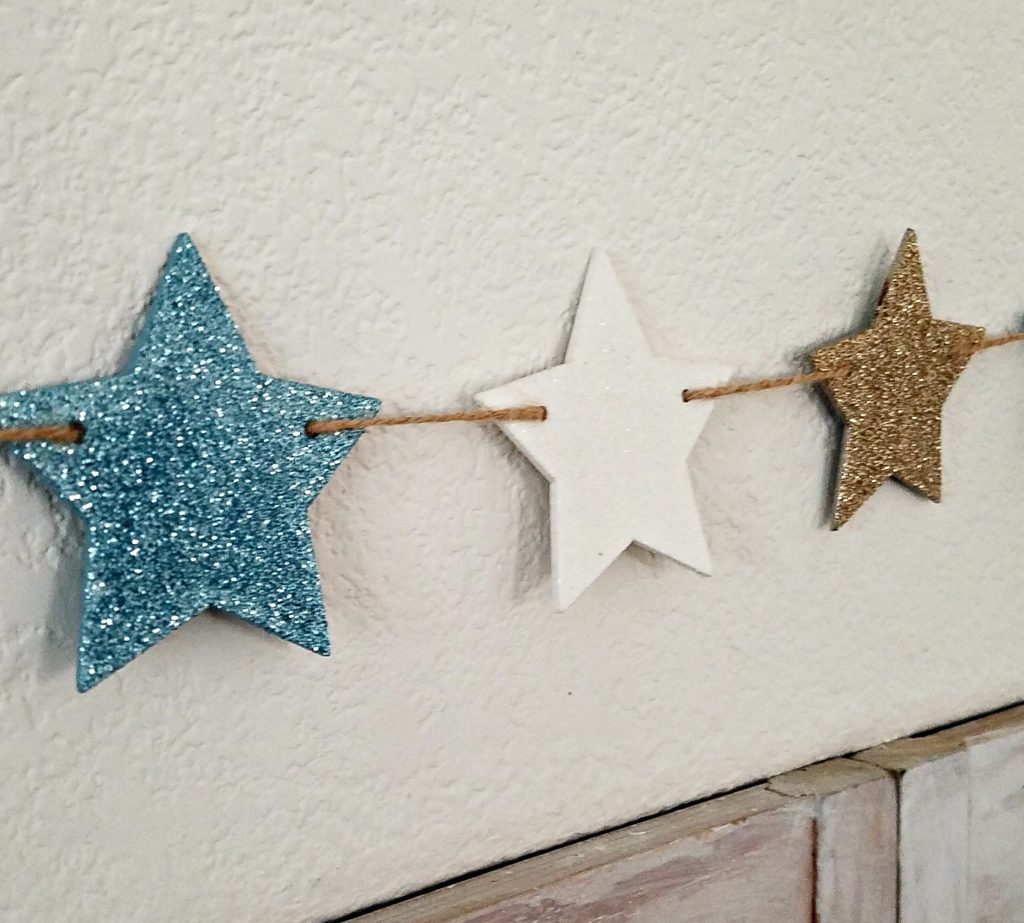 And I added a little pine tree to the hearth for balance. The lidded basket holds blankets to use while watching TV.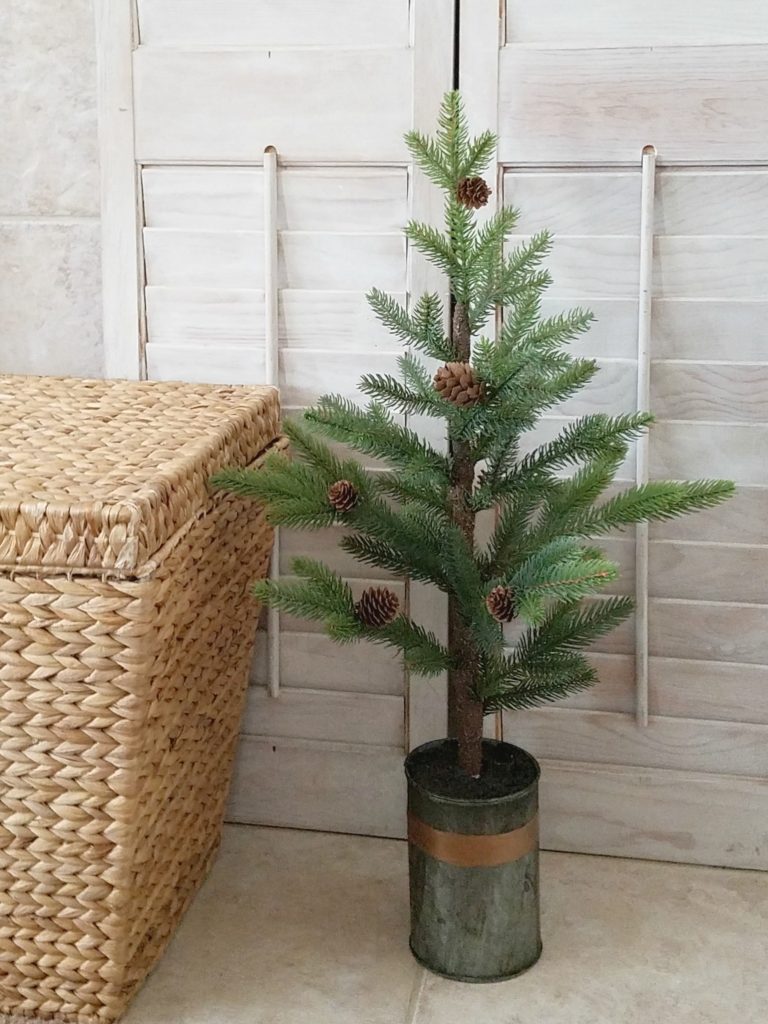 I'm sure you've noticed the fireplace box is covered by shutters. The fireplace hasn't worked since we've lived here so I decided to cover it. I like how it looks this way. So, are you decorating for Winter?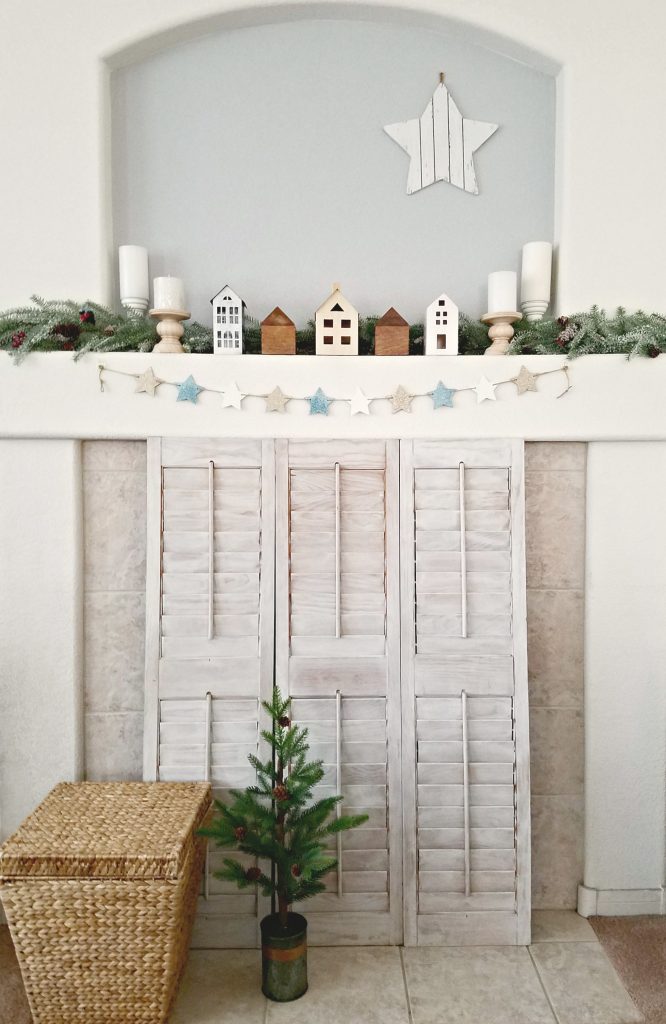 Pin it for later: