Make an attractive Draft Stopper out of an old fleece scarf filled with rice.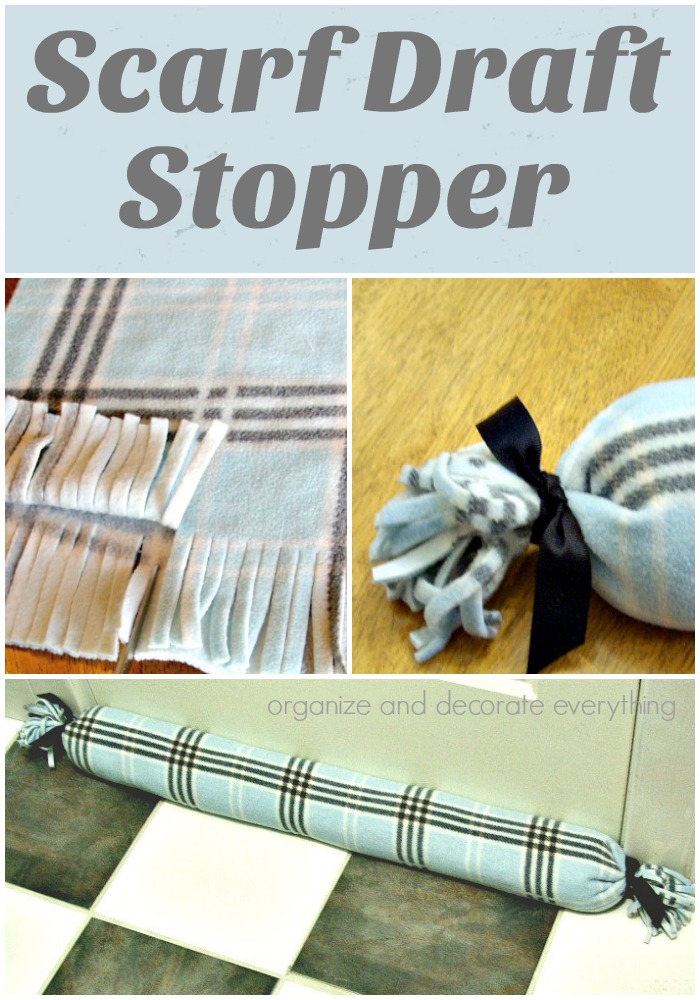 Even though we live in a warmer climate, it can still get a little chilly in the Winter. We always say that you can't tell the change in the seasons with the temperatures as much as you can with the wind. And the wind seems to easily blow through some parts of our house. We always seem to be able to feel air flow under the doors. Once I get chilled it's hard for me to get warm again so I searched for a solution. A towel was my first attempt. Not very pretty, huh? But it did work, for the most part.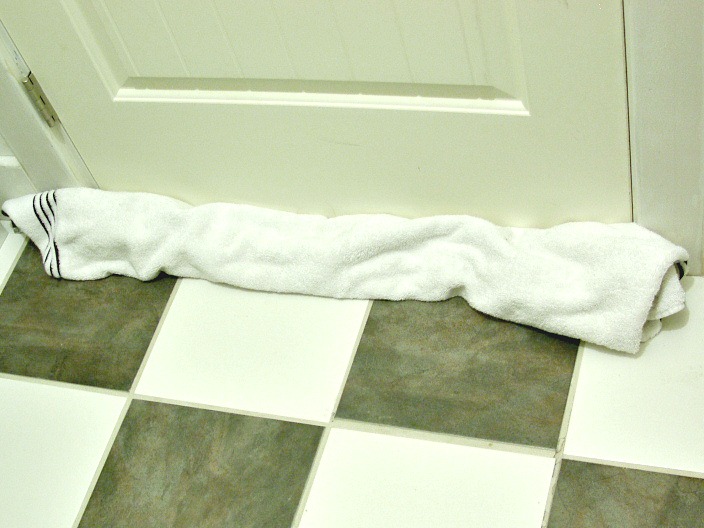 I was going through some old Winter gear trying to decide what to donate. That's when I found this scarf and thought it would be a perfect solution. It's quite a bit prettier than a towel so that was a bonus.
Here's the supplies you'll need for the Draft Stopper:
Scarf or fleece
Elastics (2)
Rice
Scissors
Sewing machine or fabric glue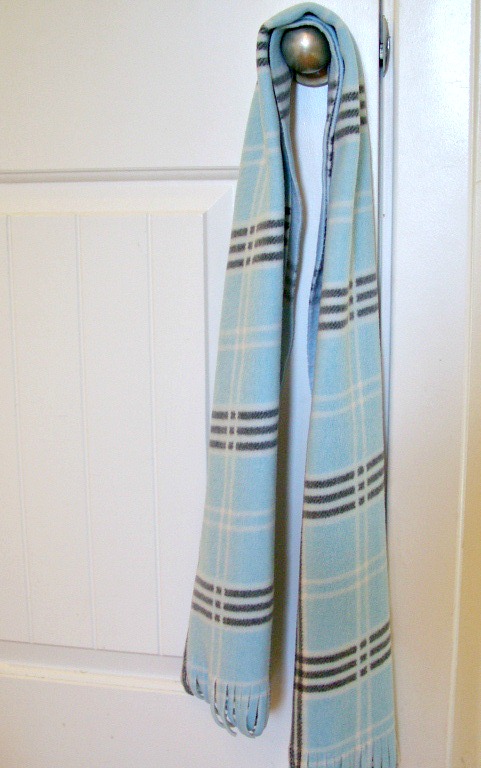 Cut the scarf the length of the door plus 6 inches more. Then cut fringe on the end you cut off to match the other end. You don't need to cut fringe but I like the way it looks. You can easily use a piece of fleece fabric if you don't have a scarf you're ready to repurpose.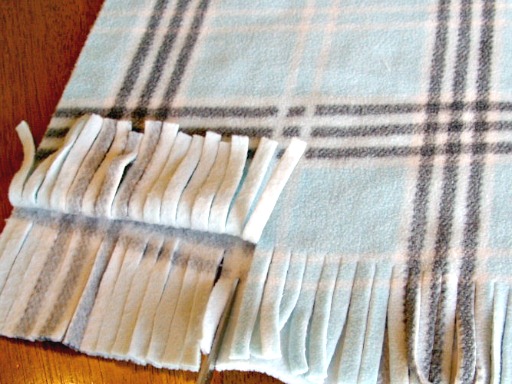 Fold the scarf or fabric length wise with right sides together and stitch open end together to form a tube.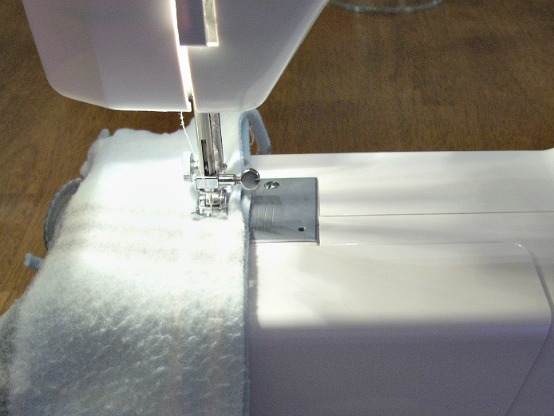 Turn the scarf right side out and wrap a rubber band tightly around one of the ends before the start of the fringe.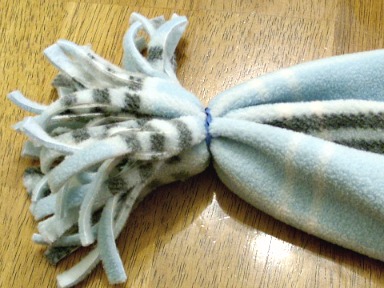 Now you can start filling it with rice. I hope it's okay to use food storage rice to keep a draft out of your home rather than eating it. I was wondering if the rubber band would hold all the rice in, but it did just fine. It took about 1 1/2 cans of food storage rice to fill the tube. Someone also suggested using beans or even a combination of the two.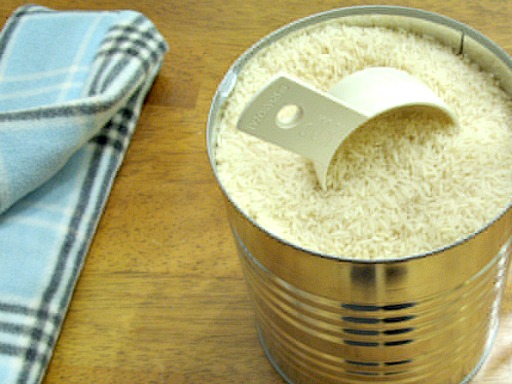 After it's full, secure the other end of the fabric tube with another rubber band. Tie coordinating ribbons over the rubber bands for a finished look.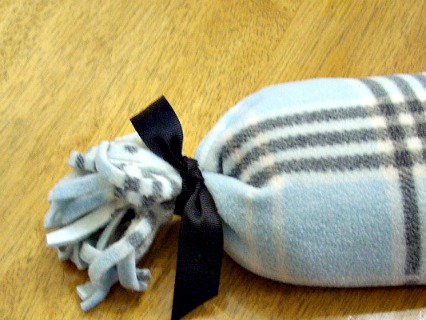 It only took about 20 minutes to make the whole thing. I'm pleased with how it turned out and it looks much nicer than the rolled up towel, don't you think?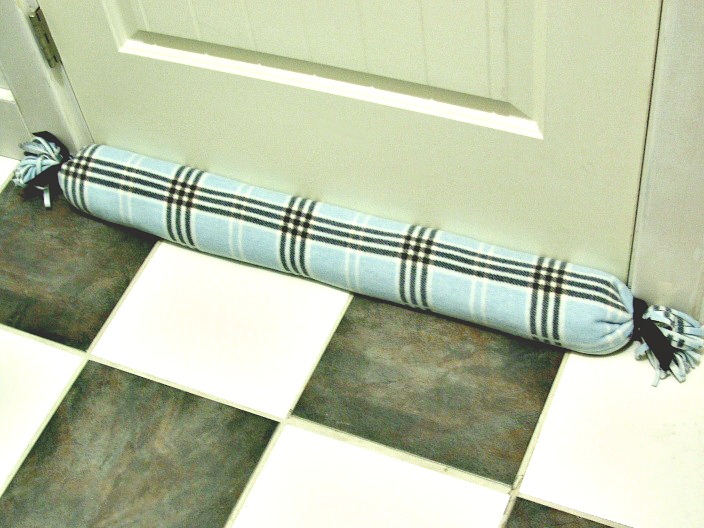 I just realized this project didn't cost me anything since I had the supplies on hand. Do you like to find new uses for old things? What items have you re-purposed lately?
Pin it for Later: Draft Stopper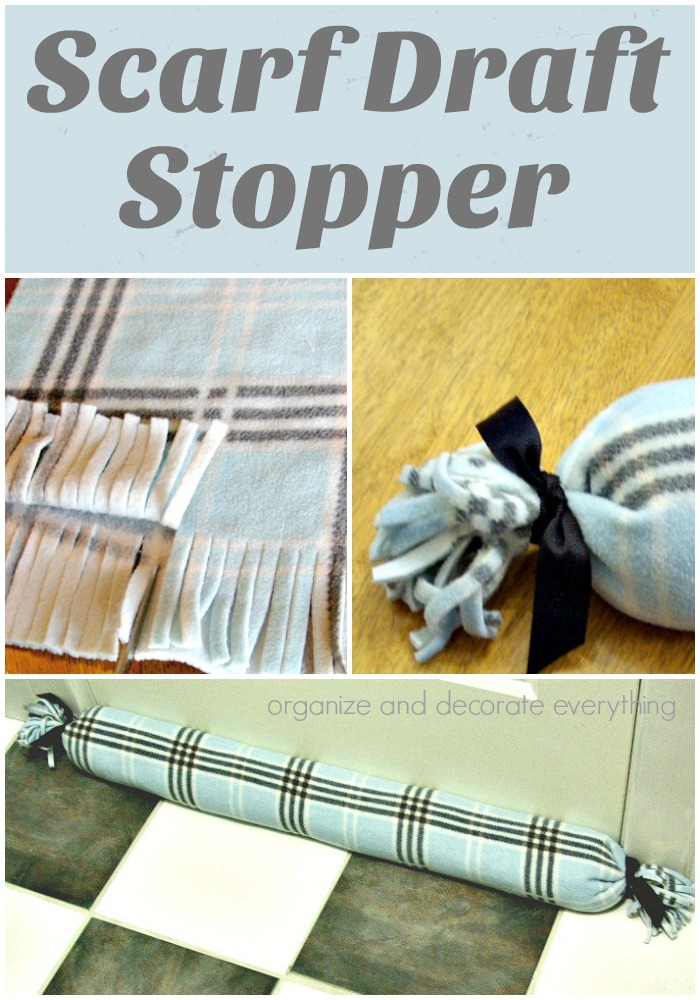 You might also like these posts:
Fabric Covered Magnetic Board
No Sew Hair Bows