Let's face it, this time of year can be stressful when it comes to gift giving. You want to make sure your loved one really likes the gift so you rack your brain to come up with the perfect gift, then it sits in the recipients closet for a couple years and they finally get rid of it. I might be speaking from experience on both sides. It's not that they hated the gift, it just wasn't their style or they didn't really have a use for it. I have some great Clutter Free Gift Giving ideas that will make even your pickiest friends and family members happy.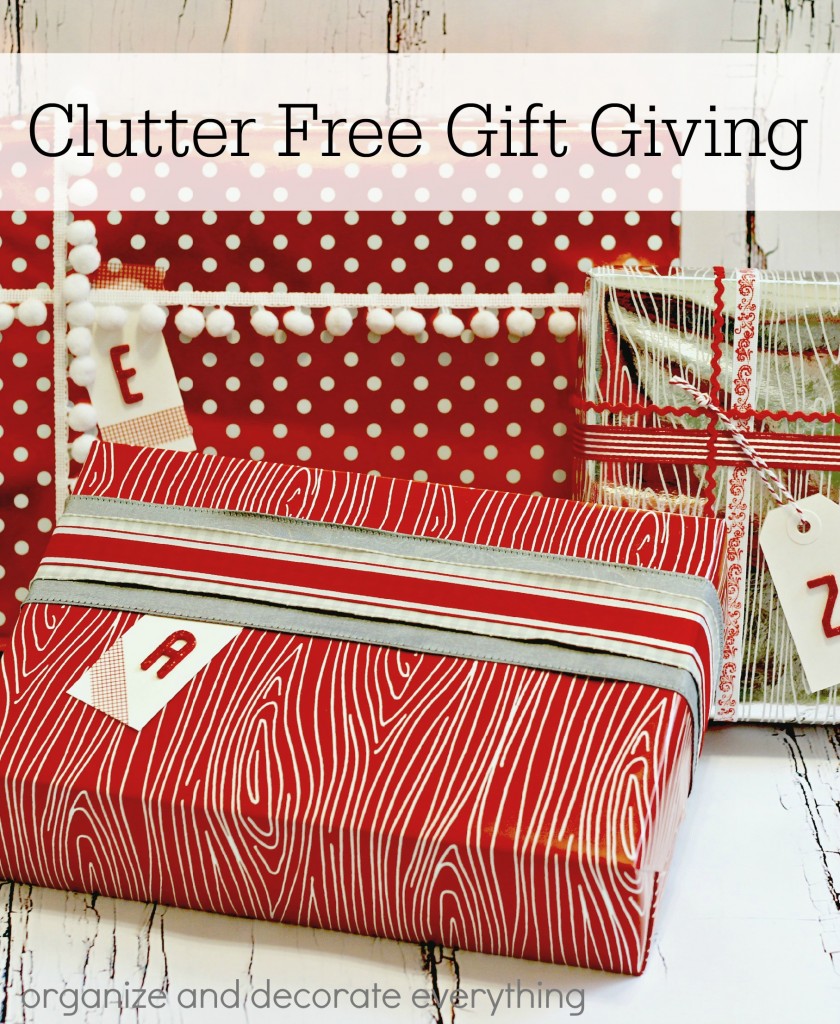 Plus there are people like me who would rather receive gifts that are consumable. People usually remember experiences way longer than they remember gifts. They also appreciate something unique and thoughtful as opposed to something taking up space in their home. Most of us have limited space in our homes so consumable gifts are the perfect clutter free gift to give.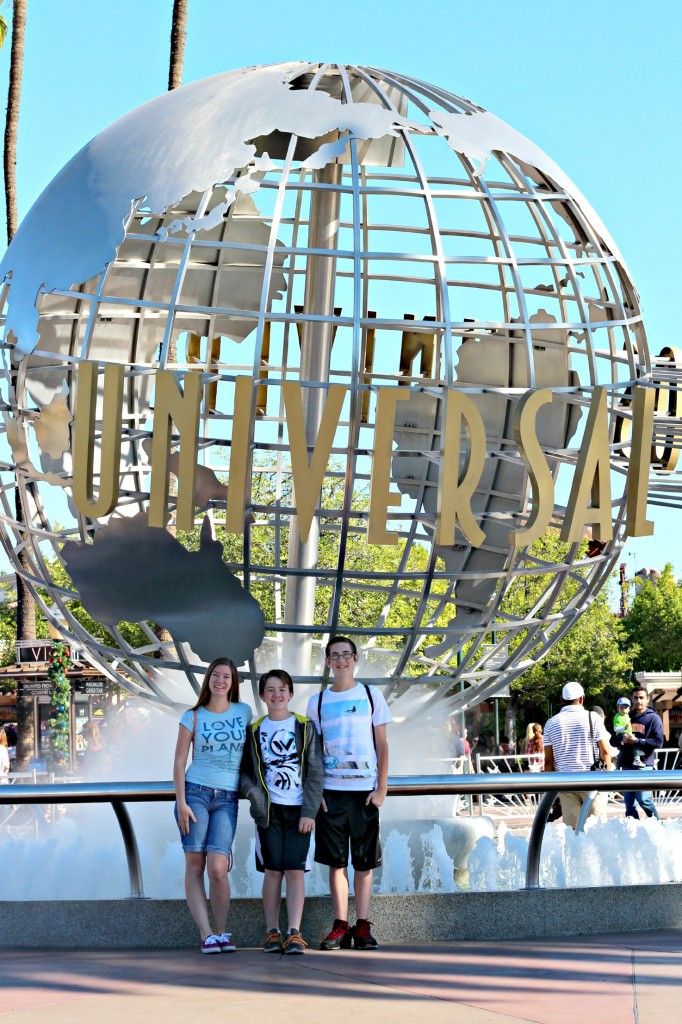 Experiences
National Parks Pass: I received a National Park Pass from a sweet friend this year and it's been one of our favorite gifts ever. I don't know if we can ever go a year without a pass again. It's been wonderful to be able to explore the world a round us.
Annual Passes: We received Zoo passes a few years in a row and we loved that we could go visit the animals any time we wanted. Having a pass gave us the freedom to visit the Zoo whether we had all day or only a couple hours to spend.
Other Annual Pass ideas: Amusement Parks, Museum, Aquarium, Water Parks, Botanical Gardens, Local Attractions
Local Tourist Attractions: Hot Air Balloon rides, Indoor Sky Diving, Race Car driving, Helicopter rides, Indoor Surfing, Skiing, Ice Skating, Rock Climbing. See what's offered in their area.
Concerts or Sports Events: Sometimes these events sell out quickly, so when you find one you want to purchase keep an eye on when it goes on sale to the public and purchase it as quickly as you can.
Lessons: Has your loved one always wanted to learn to do something new? Give them a lesson or a series of lessons such as – Art classes, Horseback riding, Golf lessons, Cooking class, Musical instrument, Dance class, Painting class, Sewing class
Team Sports: Kid's sports teams can be expensive to join and participate in so why not help the parents out and give a season enrollment to participate in a team sport like soccer, baseball, football, swim team, even hockey. Or give something related to that sport that they would have to purchase anyway.
Hotel Stay: Sometimes it's fun just to get away from your home for a day and explore the city or local areas. Give a hotel stay along with a map or flyers to local attractions they might not be aware of in the area.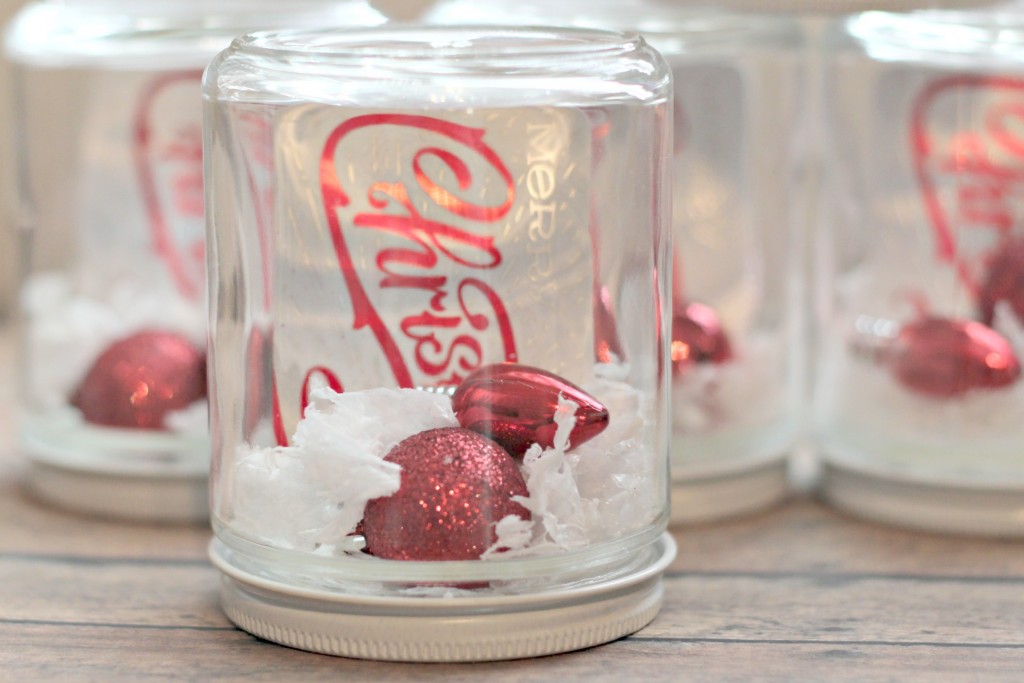 Personal
Gift Cards: Everyone appreciates a gift card to their favorite store, movie theater, or restaurant. This is the perfect gift when you're not sure what to give and you can decide on the denomination.
Mani, Pedi, or Spa Treatment: Do you know someone who could really use this but would never buy it them self? Give them a treatment and a few hours of relaxation in one gift. I know I would really appreciate it!
Service: Offer to babysit, clean house, do yard work, or house sit for someone. Make a gift certificate to give them on Christmas offering your services. Make sure to follow up if they haven't tried to use it.
Gym Membership: I think this would be a great gift, but make sure the person you offer it to won't be offended. I think it would be great to go to the gym everyday and not worry about the membership fees.
iTunes or Google Play Gift Card: This is a perfect gift for your teens or teen nieces and nephews. It's also a great gift for the fitness enthusiast in your life.
Photo Book: This takes minimal amount of space but is filled with years of memories. I don't know one person who wouldn't want photos of their friends, family, and experiences all in one book. There are many options to choose from when selecting, so search the internet to find the best option for the recipient.
Kindle or Gift Card to add Books: I received a Kindle a few years ago and it has been one of my favorite gifts. It's convenient to take anywhere and I can add books whenever I want.
Amazon Gift Card: If you really have no idea what to get someone, this is a good choice. They can buy pretty much whatever they want with this card and that should make them happy.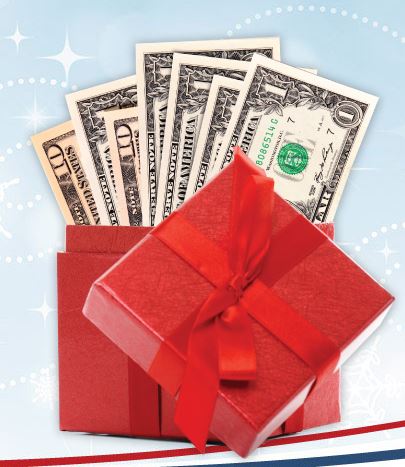 Financial
Savings Account: Open an account for a grandchild, child, niece, nephew, or anyone you want to help get a good financial start. It could be a good start to a college or mission fund, saving for wedding or even a first house. Did you know a Credit Union is the best place to open a savings account? Open up a new Gift Account and receive up to $25. Find out all the info at America First Credit Union. Offer good through December 31, 2015.
Cash: It's not my first option to give as a gift but sometimes it works out the best. If you know someone who's in a situation where they need money and you know they will use it wisely, it's a good gift option. Sometimes cash is needed for rent, utilities, gas, etc.
Prepaid Cell Phone: Do you have a college student or a family member you want to stay in contact with? Make sure you can keep in touch even when money is short.
Gas Cards: If you know someone who is having a hard time paying for gas to get to work this is an awesome gift. You are also giving them piece of mind that they can provide for themselves financially.
Food Gift or Gift Card to a Grocery store: My husband has been out of work during Christmas (not once but 3 times). One of the best gifts we ever received was a complete Christmas dinner along with a gift card to a grocery store. We were able to buy groceries for the next month. It was such a thoughtful gift to give us at the time.
Who knew there were so many consumable gifts to choose from? I hope this list has given you some great ideas for those on your list who are hard to buy for or would prefer something consumable. I have to say it actually makes shopping much faster and easier and if you're a last minute shopper these are excellent gift idea.