I decided to make some simple and classic DIY decorations for Christmas this year. Since I had craft supplies on hand for this Mistletoe Ball I started with it.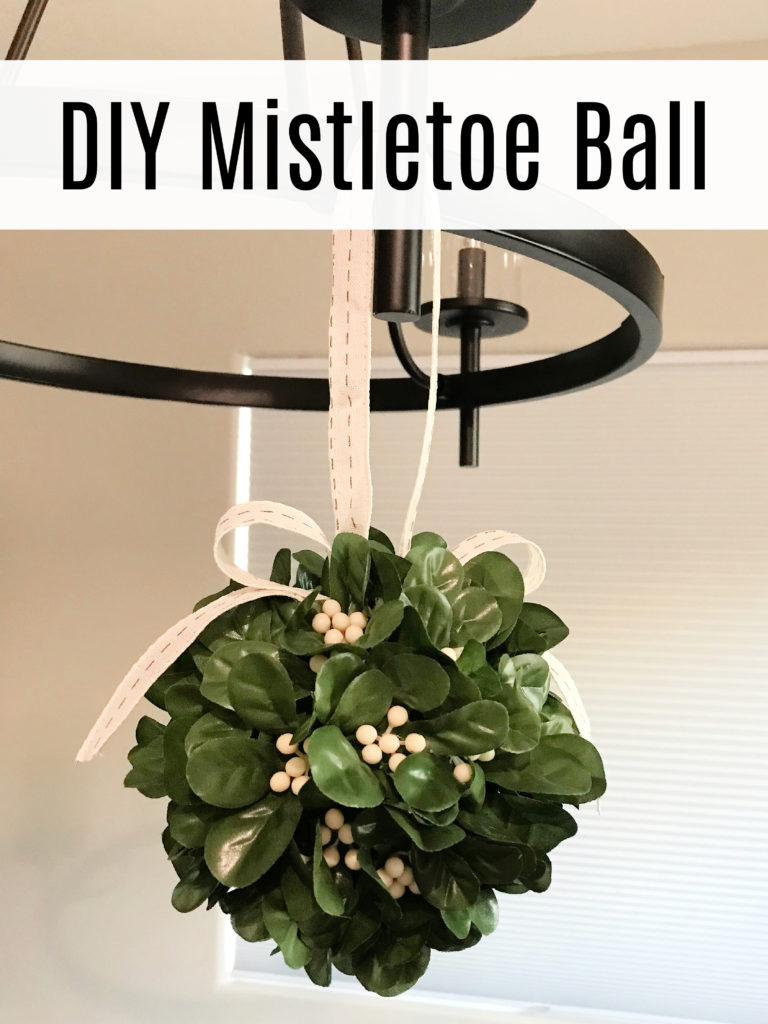 This Christmas season is a good time to go through your craft stash and use up some of those supplies for decorations and gifts. It will help you save some money and make more space in your home. If you don't have the supplies on hand for this DIY Mistletoe Ball they are easy to find and are very inexpensive.
Supplies needed:
3″ foam or moss ball
ribbon
wire
mistletoe stems (15-17 small)
glue gun and sticks
craft knife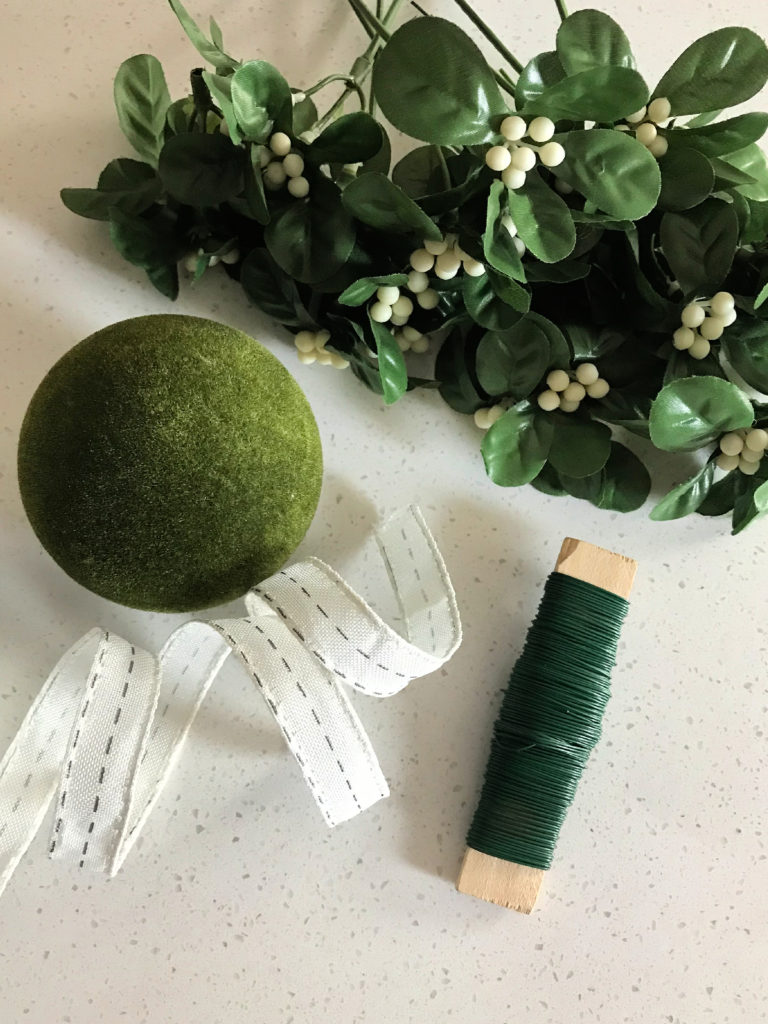 Make the ribbon hanger and bow first. This is just 2 pieces of ribbon. The longer piece is 28-30″ and makes up most of the bow hanger. The other piece is about 5″. Make the large loop to hang the mistletoe from then make about a 4″ loop on each side, leaving a tail on one side and gathering everything in the center. Use the smaller piece to make the other tail and secure them all together by wrapping a wire tightly around the center.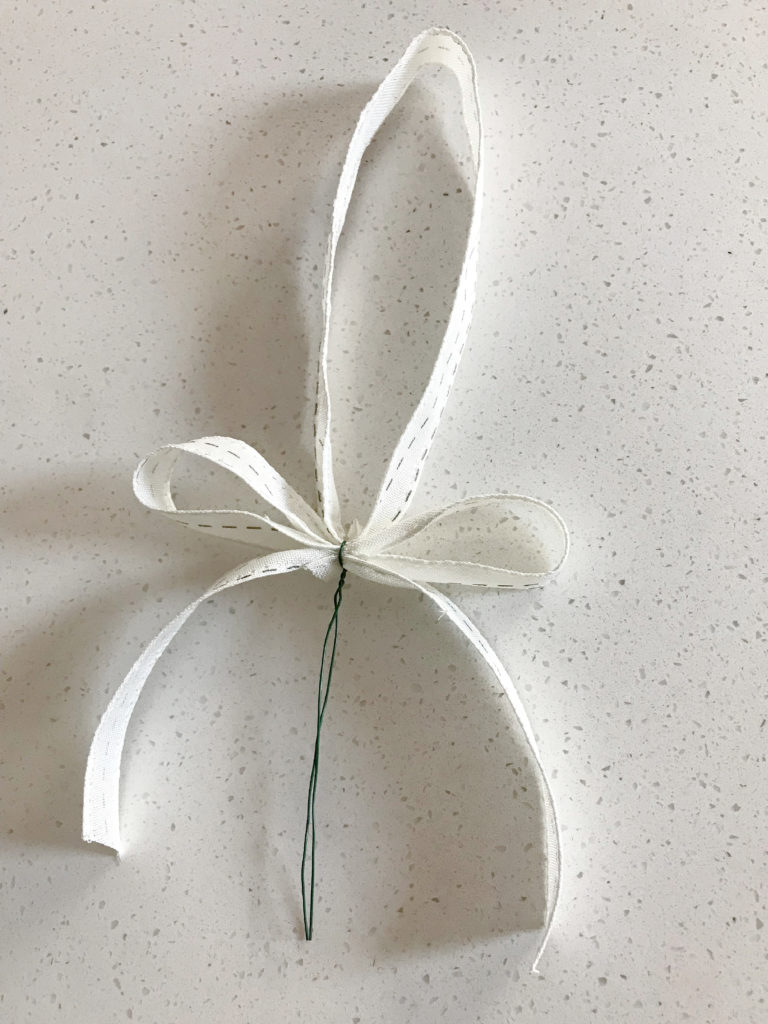 Make sure the wire is long enough to go all the way through the foam ball and out the other side about 1/2″. I twisted the wire all the way to the end to make it sturdier to go through the ball. I'm using a foam moss ball I already had. You can just use a foam ball but I would cover it in moss or paint it green before adding the mistletoe.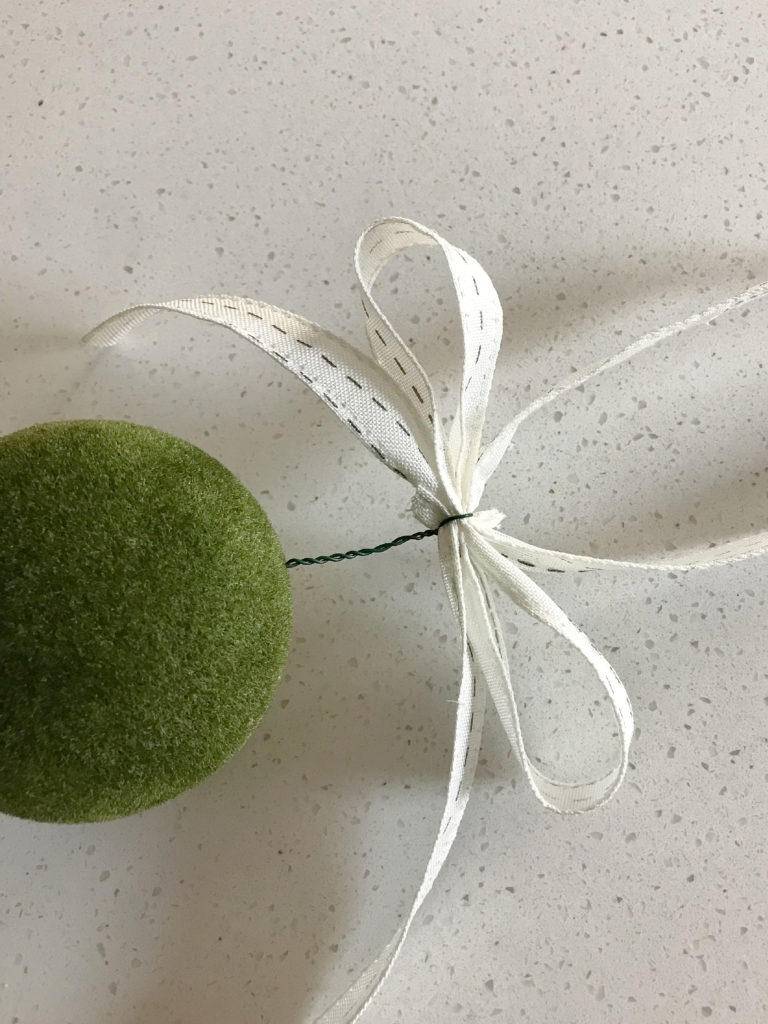 Once the wire comes out the other end separate the wires as shown.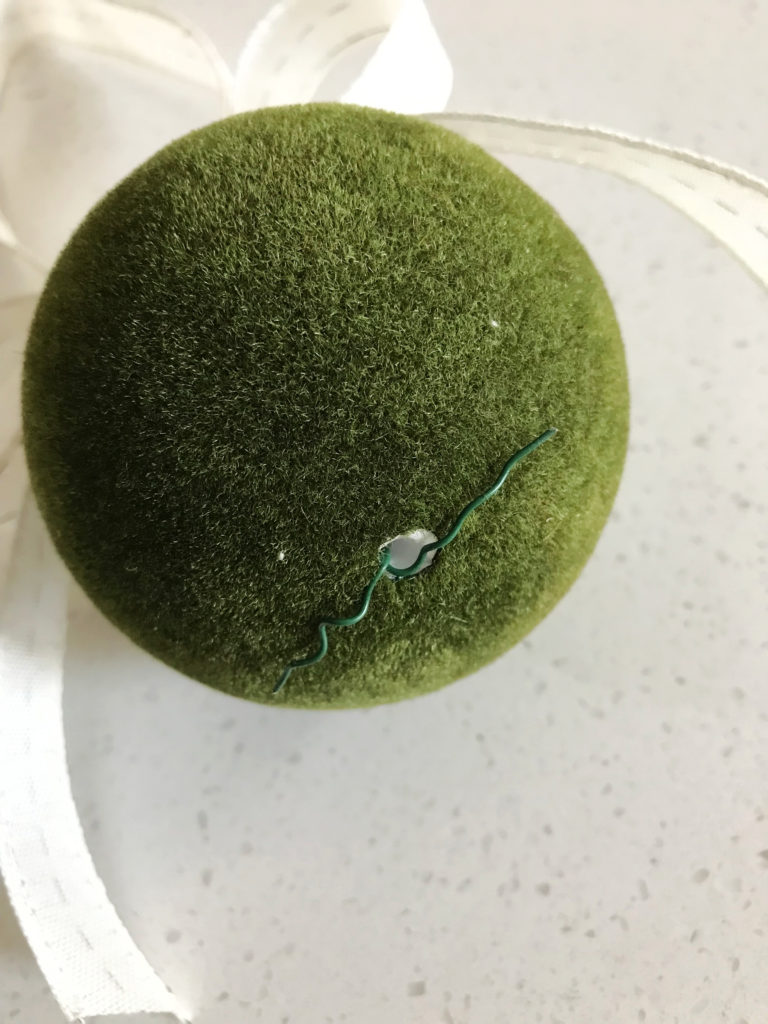 The mistletoe stems I found had 3 flowers on each stem. I ended up using a total of 15 stems or about 45 flowers. You could use a little less flowers if you don't place them so close together.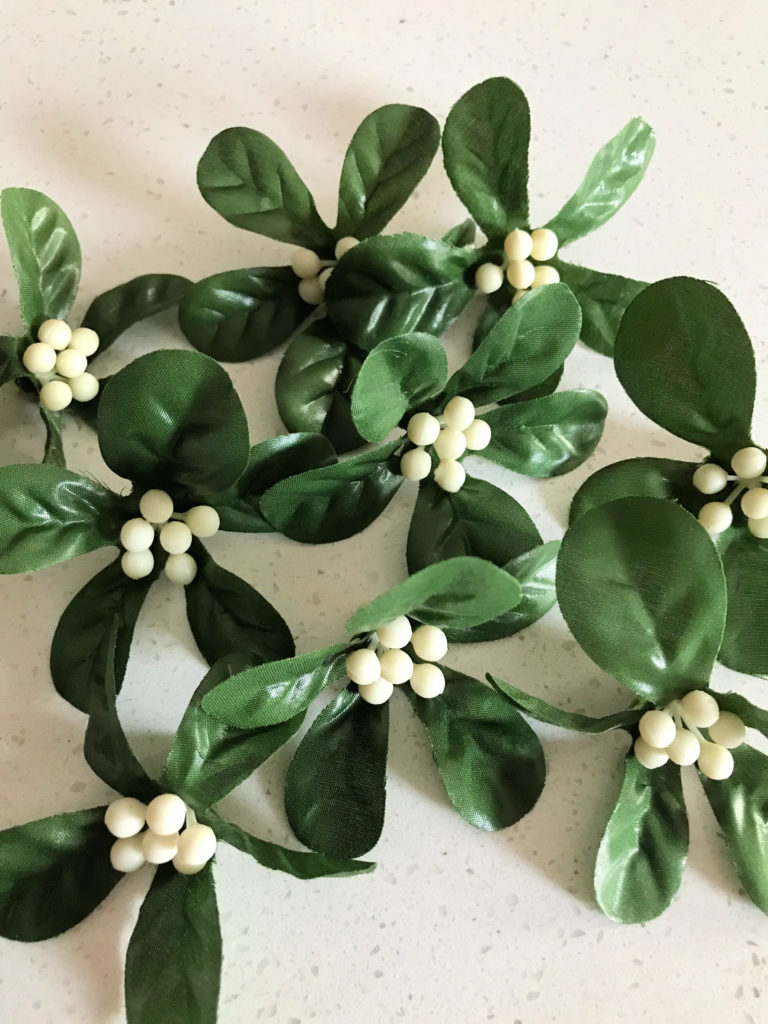 Make a hole in the foam ball using a craft knife. Make sure the hole is big enough for the end of the flower. Apply hot glue to the end then insert it in the hole. It makes the mistletoe pieces very secure.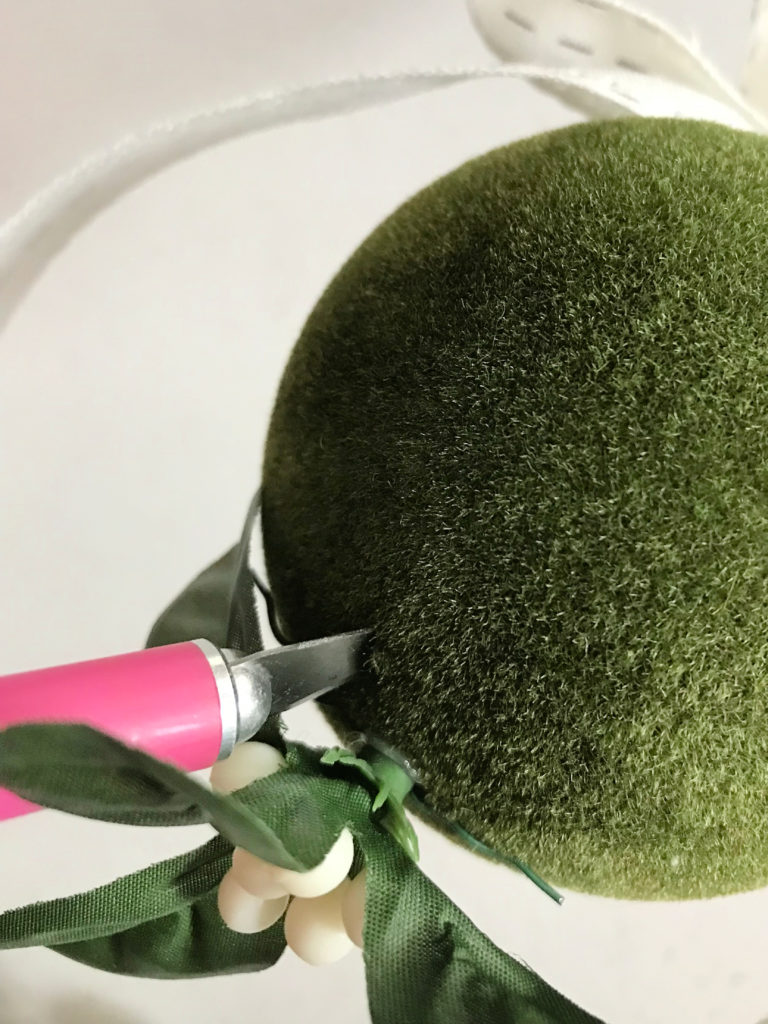 Here's an example of how close together I placed the flowers. As I said before you can space them a little further apart if you like.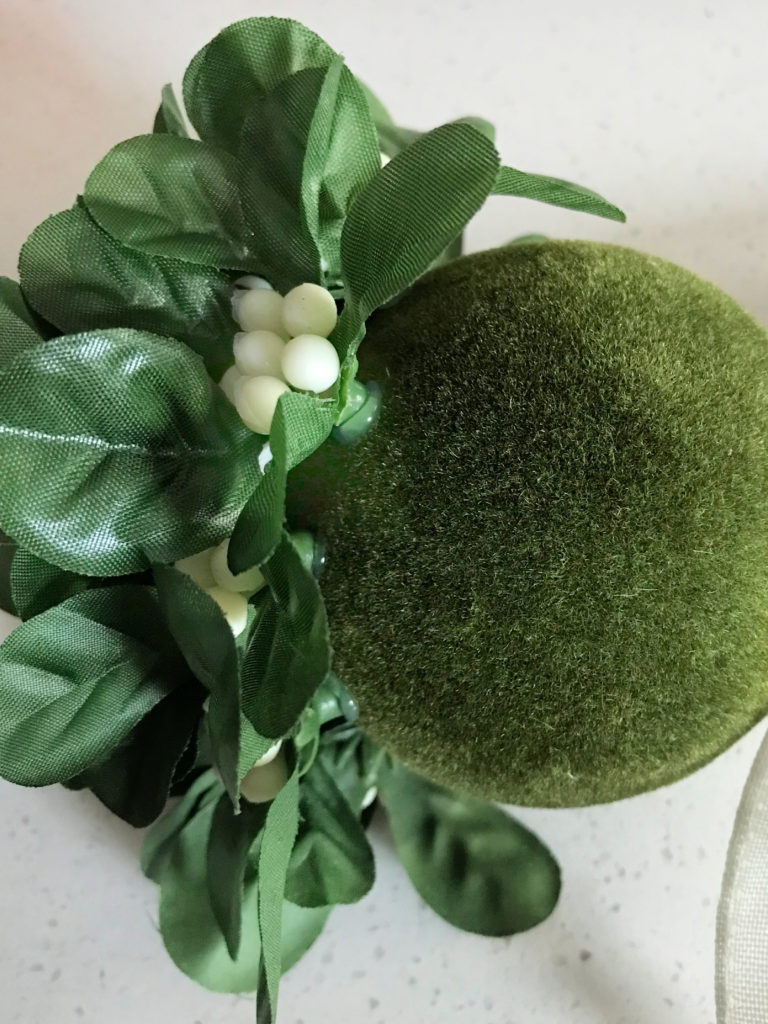 Work your way all the way up the ball. Move the ribbon up out of the way to put the flowers close to the ribbon hanger.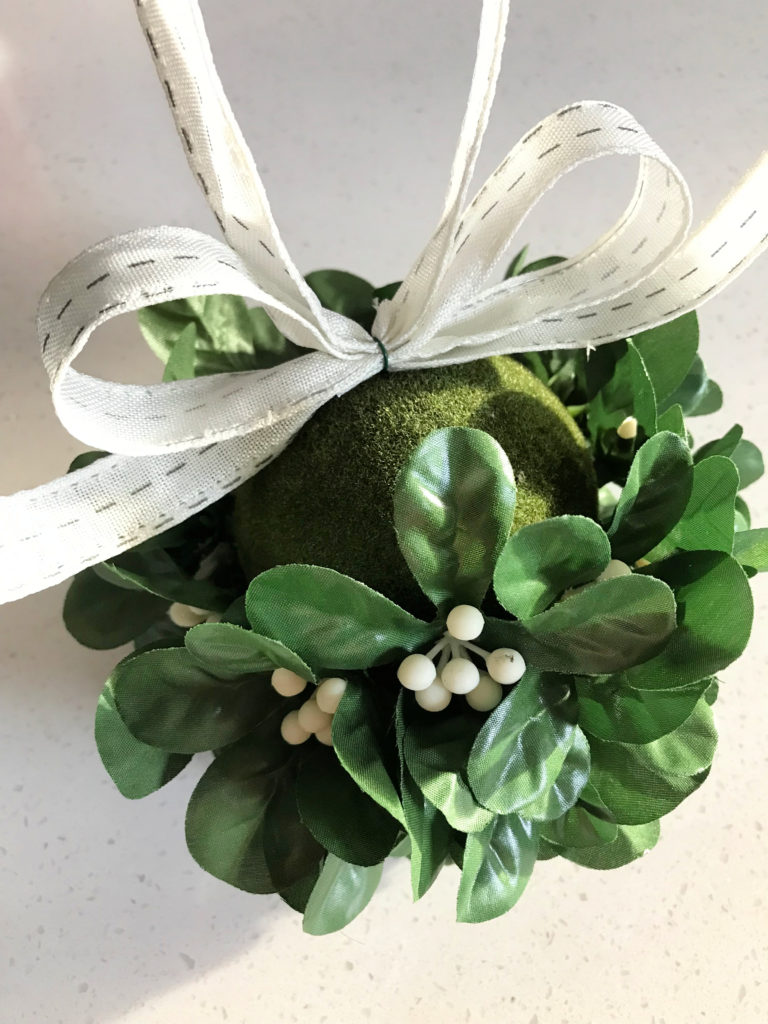 Put the ribbon back down and shape it. It turned out so cute and it was so easy. The finished Mistletoe Ball is about 6″.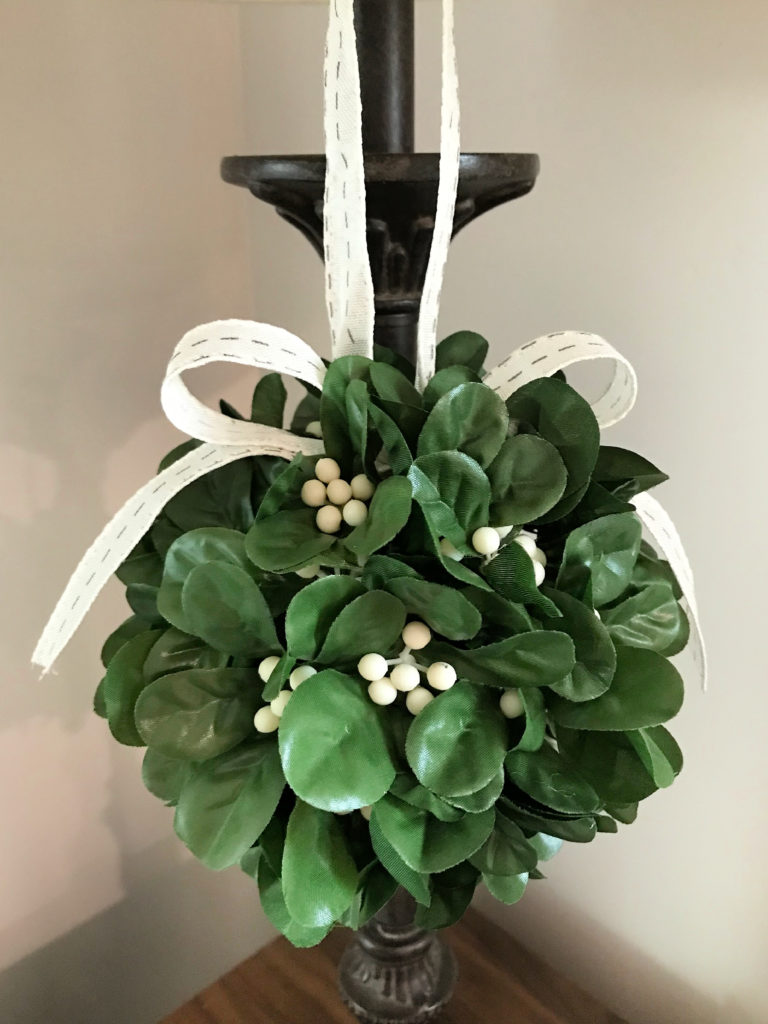 Now I need to decide where to hang it. I chose these colors so it will work with my decorations every year. Choose a color ribbon that will match your Christmas decorations.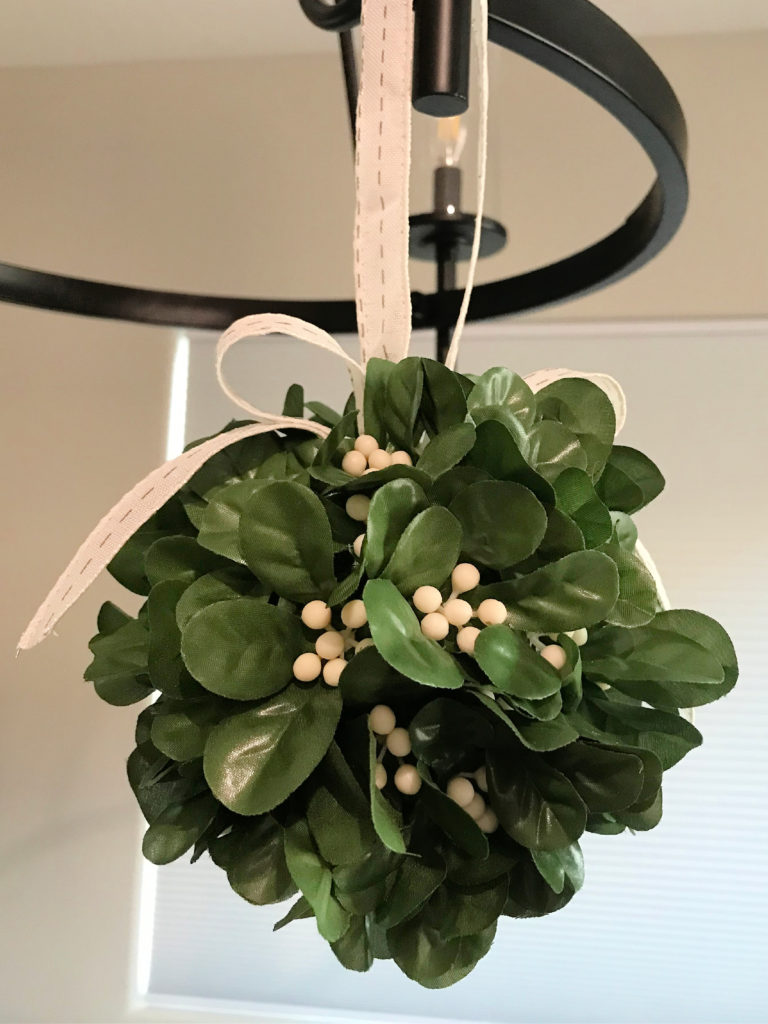 Pin it for Later: DIY Mistletoe Ball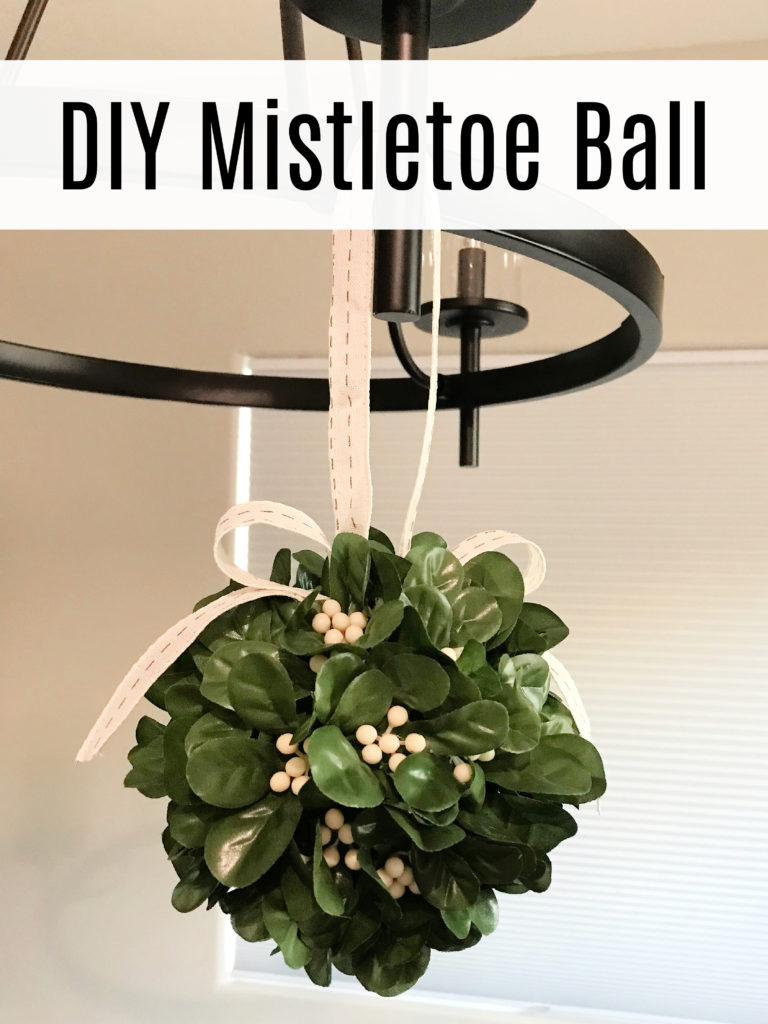 You might also like these posts:
Cone Shaped Christmas Trees
Wood Slice Snowman Ornament