I just started working on the Christmas mantel. It's a little early for me since I usually waiting until after Thanksgiving but I'm in a Home for the Holidays Tour, so I had to get started early. Not that I mind at all! We're not going to be here for Thanksgiving so it's going to be fun to come home to the house already decorated for Christmas, or at least as much as I can get done before we leave.  These Cone Shaped Christmas Trees are going on the mantel and I love how they turned out.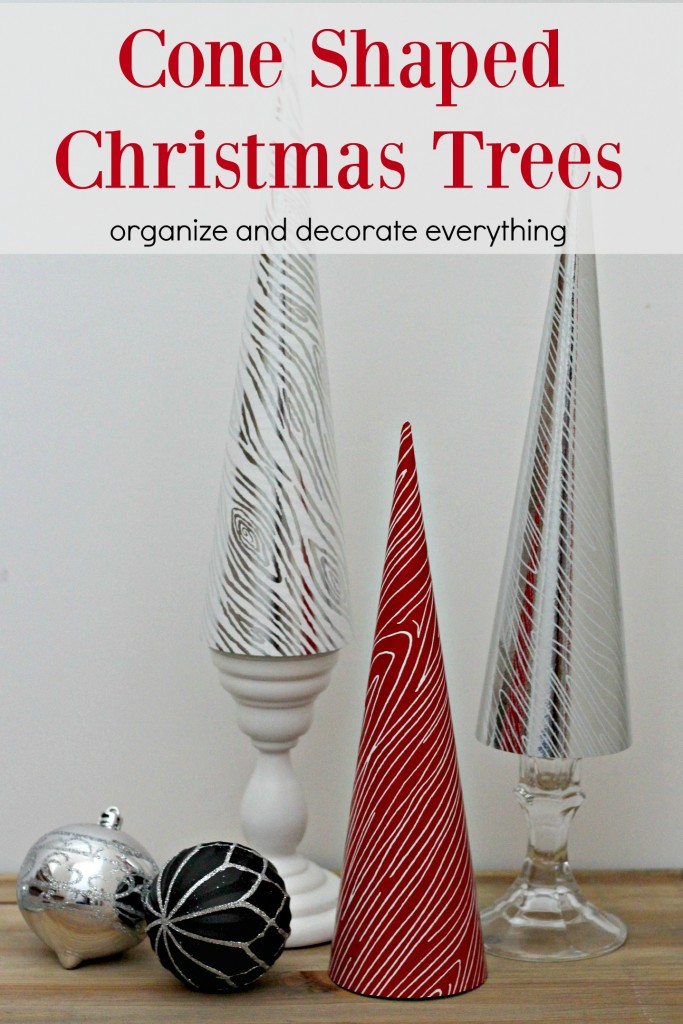 You know how I like using things I already have. I've had these cones for a long time meaning to make some kind of tree or forest but never got around to it. Now is the time! This wrapping paper is my all time favorite. Whenever I see wood grain (faux bois) wrapping paper I try to snatch it up. I saw some last year that I didn't purchase and I'm still sad over it, especially since it was black and I would've loved to use it this year.
Supplies needed:
Wrapping paper (any kind)
Foam cones
Double sided tape
Scissors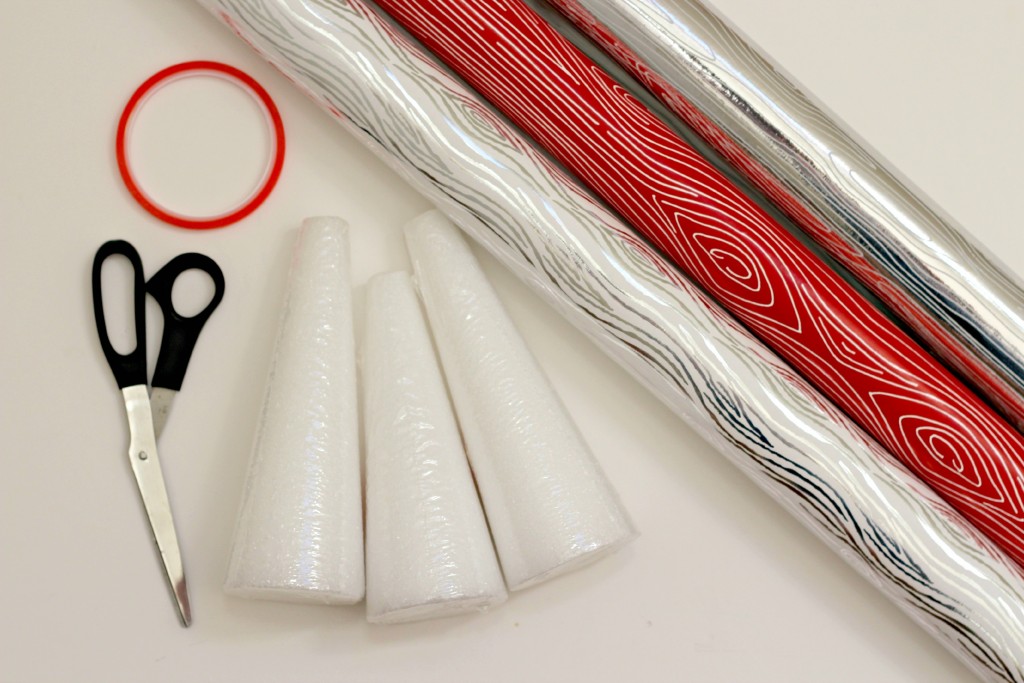 I placed the cone on the back side of the wrapping paper and used it to decide how big I needed to cut the paper, then cut it a few inches bigger than needed. Better to be safe than sorry. The tape sticks better to the plastic than the foam so I left it on. Using double sided tape makes putting these trees together in minutes a breeze.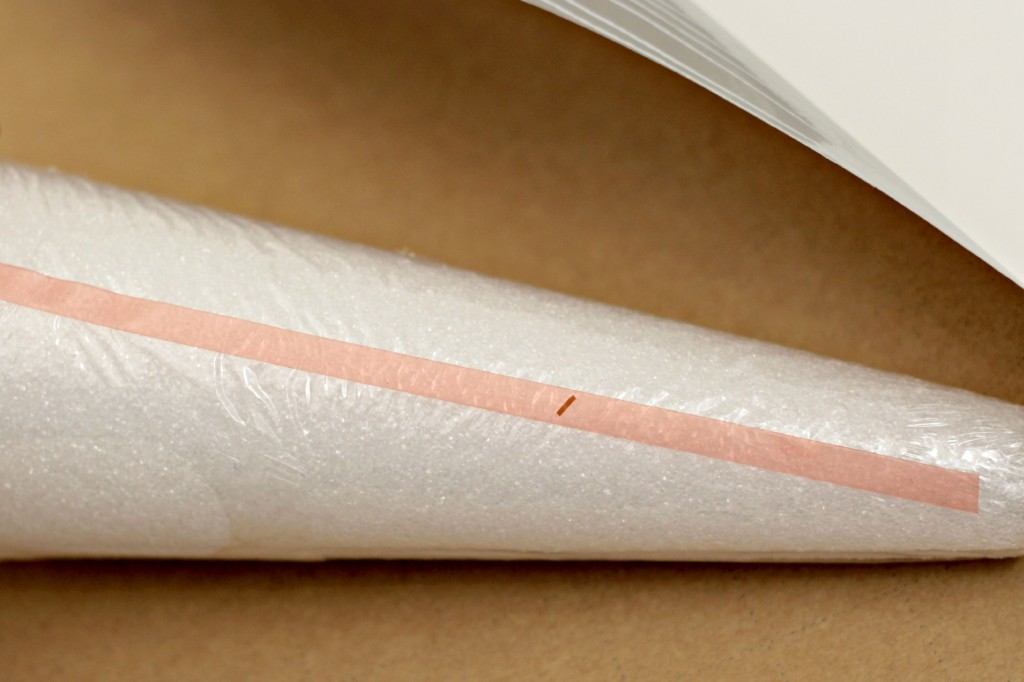 Place the cone on the paper toward a corner then stick the paper to the double sided tape and start rolling the paper around the cone. Because these cones don't come to a point I had to move them a few inches from the corner to get the end result I wanted.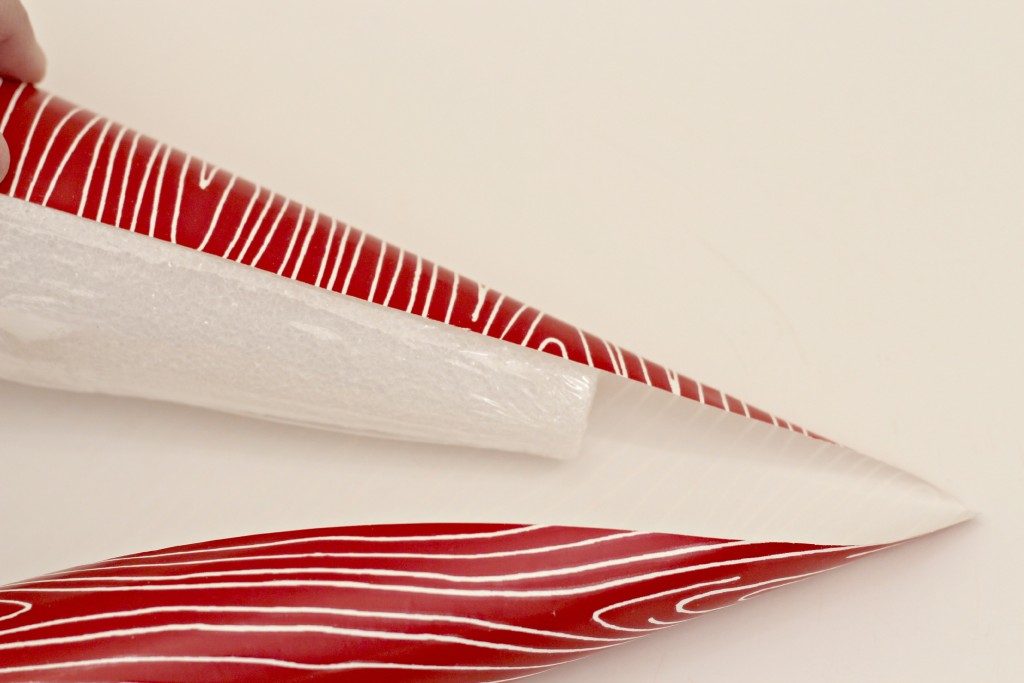 Wrap the paper all around the cone keeping it tight. Place a piece of double sided tape along the edge of the paper and secure it to the the paper to complete the tree.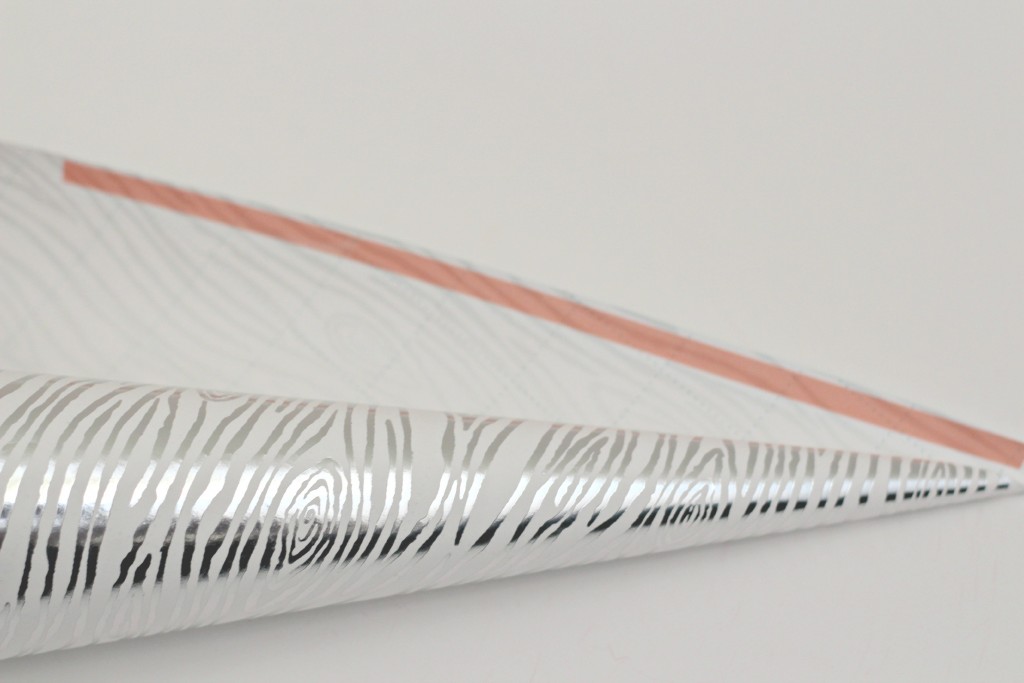 Cut off any excess paper if you need too.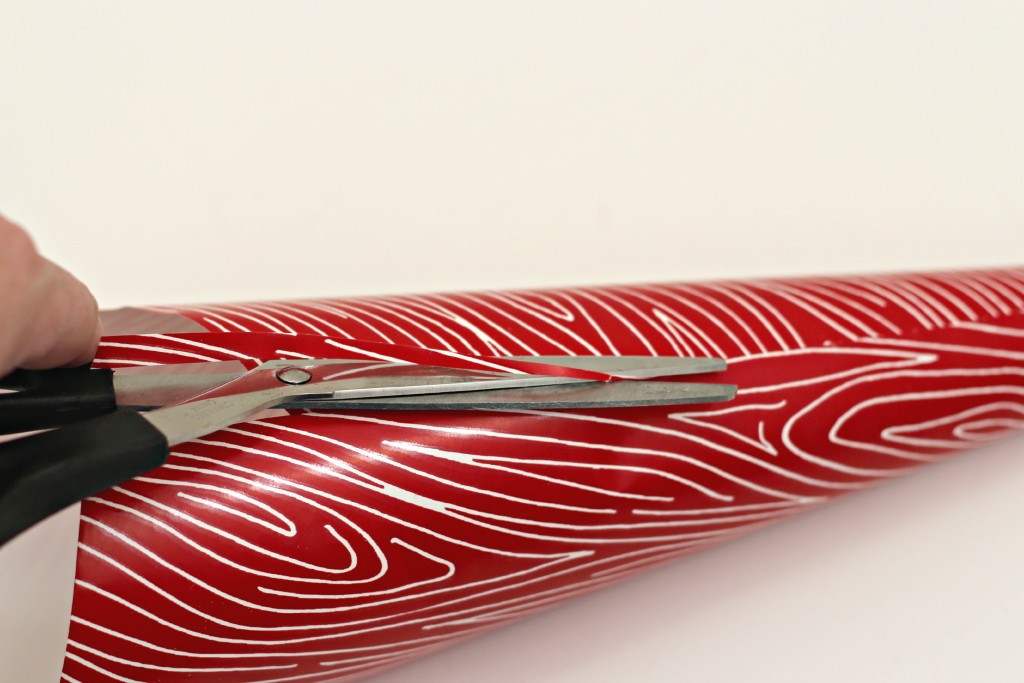 Then cut the excess paper off the bottom of the tree using the cone as a guide. It's a simple as that! They only take a few minutes to make and you can use any paper you like to match your theme or decor.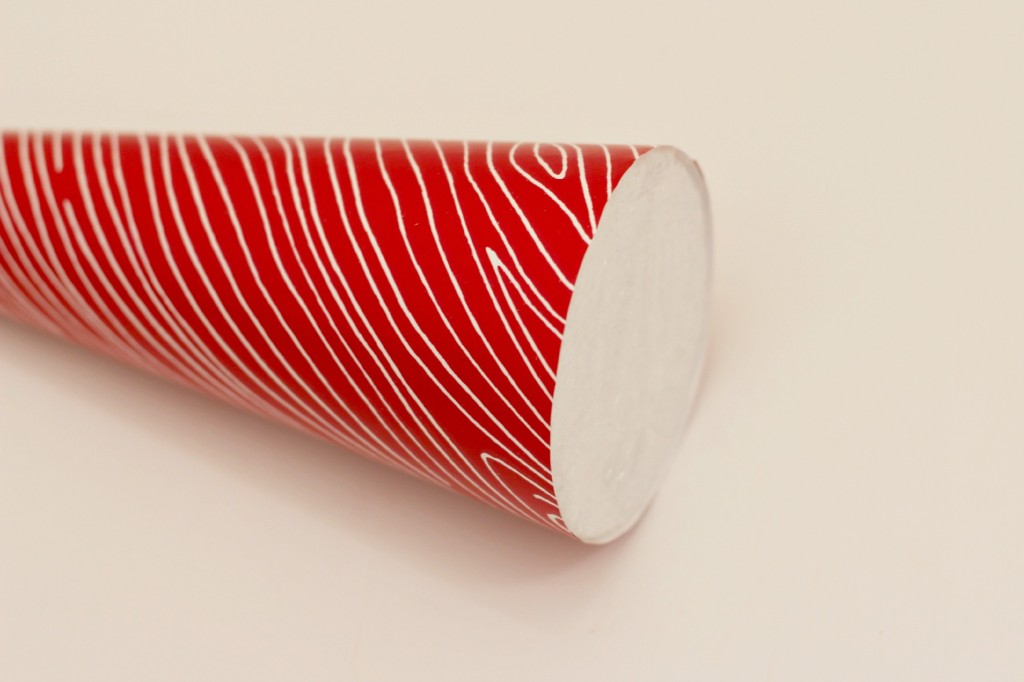 Grab some candle holders to place the trees on to give them different height. Doesn't the faux bois paper look so awesome? And guess what? Since it's just paper I can take it off and make a new forest using different paper next Christmas.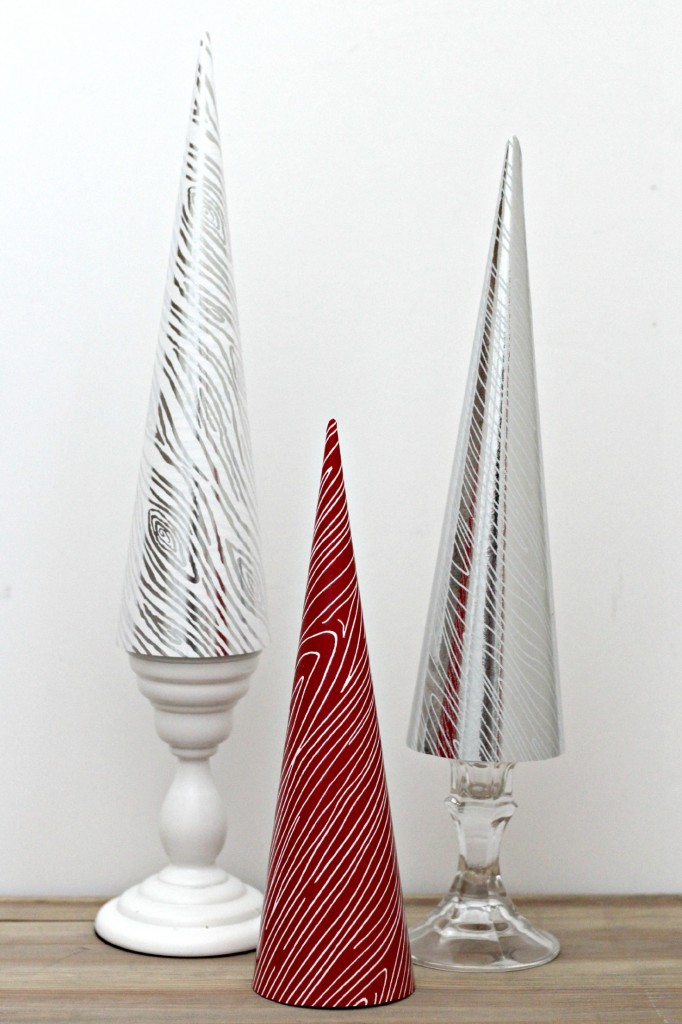 I can't wait to show you how they look on the mantel.