I love this time of year and all of the fun holiday projects running through my head. You can never start too early creating gifts and holiday decor for your home. There's something peaceful and calming about the warm glow of a candle on a cool night and this Mason Jar Luminary turned out just how I hoped it would. It looks beautiful with or without the candle.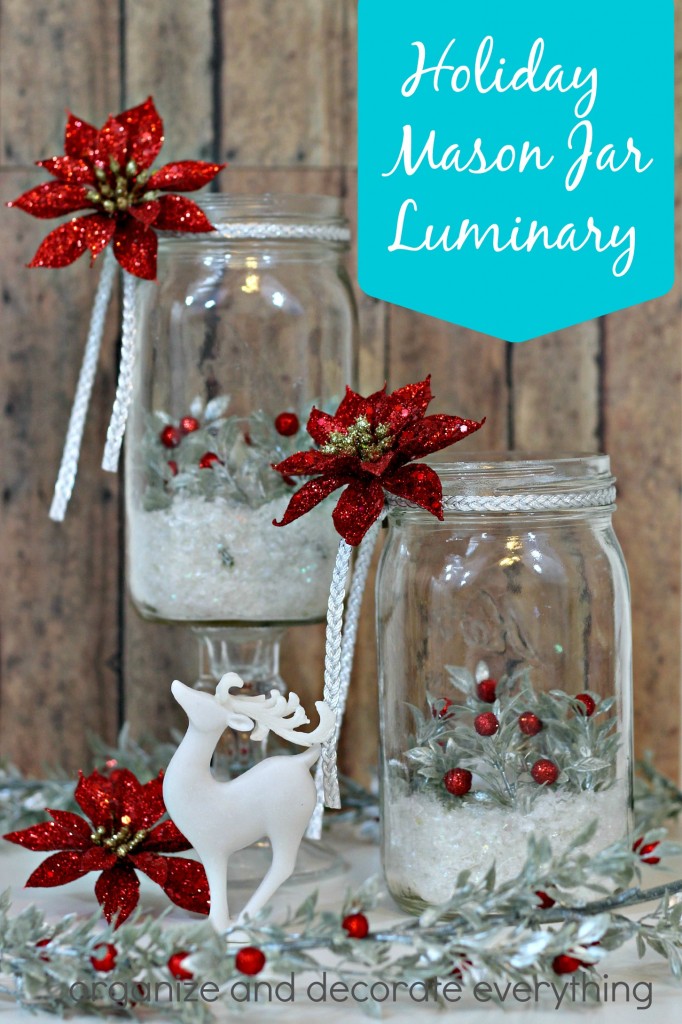 This post is part of the 31 days of Christmas Ideas series. Click over to the main page to see all of the 31 Christmas posts (they will be added daily).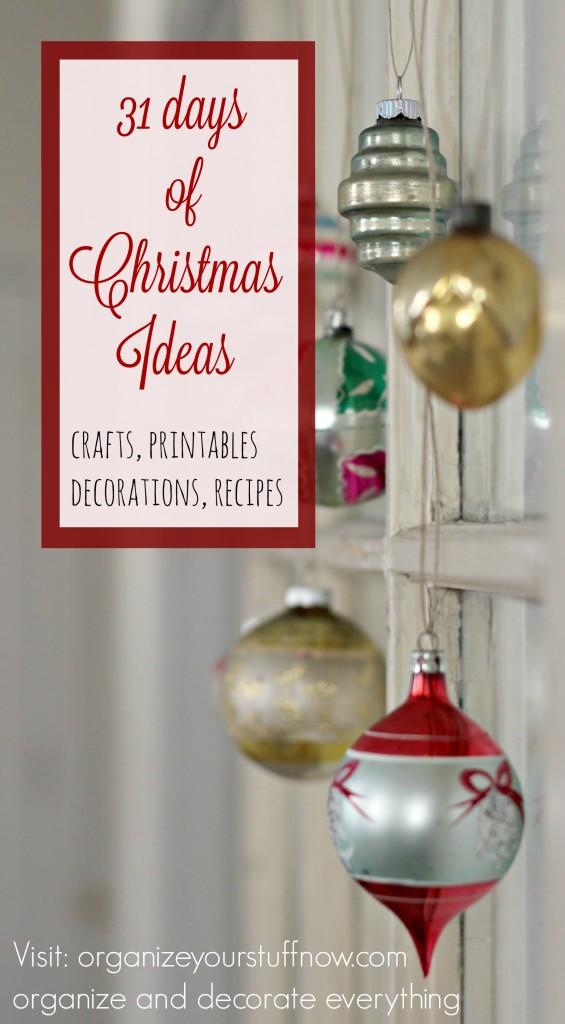 Supplies needed:
(all of these supplies were found at Michael's)
Quart Wide Mouth Mason Jars
Ashland Flameless White LED Tea lights
Ashland Christmas Noel Floral Accent
Ashland Red Glitter Poinsettia Stem
Buffalo Snow Frosty Snow
Celebrate It Silver and White Braided Ribbon
Celebrate It Resin Deer Ornament
Scissors
Wire Cutters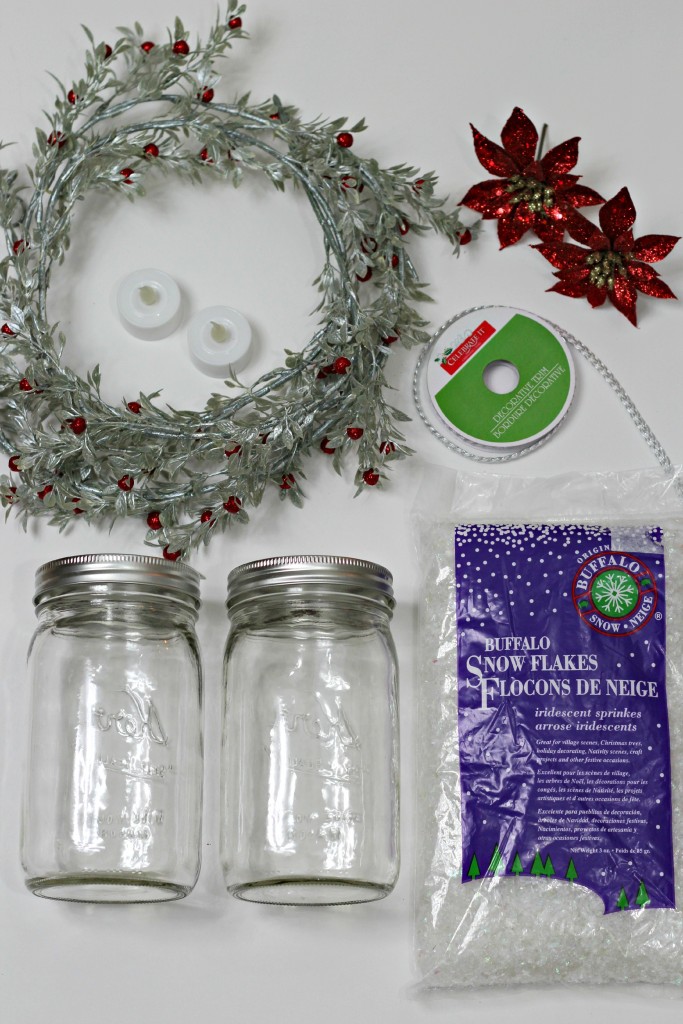 This is so easy, which makes it a perfect project for your holiday crafting. You won't be using the lids so you can hold onto them and use them to make Mason Jar Lid ornaments later. Let's get started: Add as much snow to the jar as you like, I added it to about a 1/4 of the jar. Place the LED tea light in the center, then add the floral pieces around the light. I staggered mine by pushing some into the snow and laying some on top. Leave enough space around it so you can get the light out easily to turn it on and off.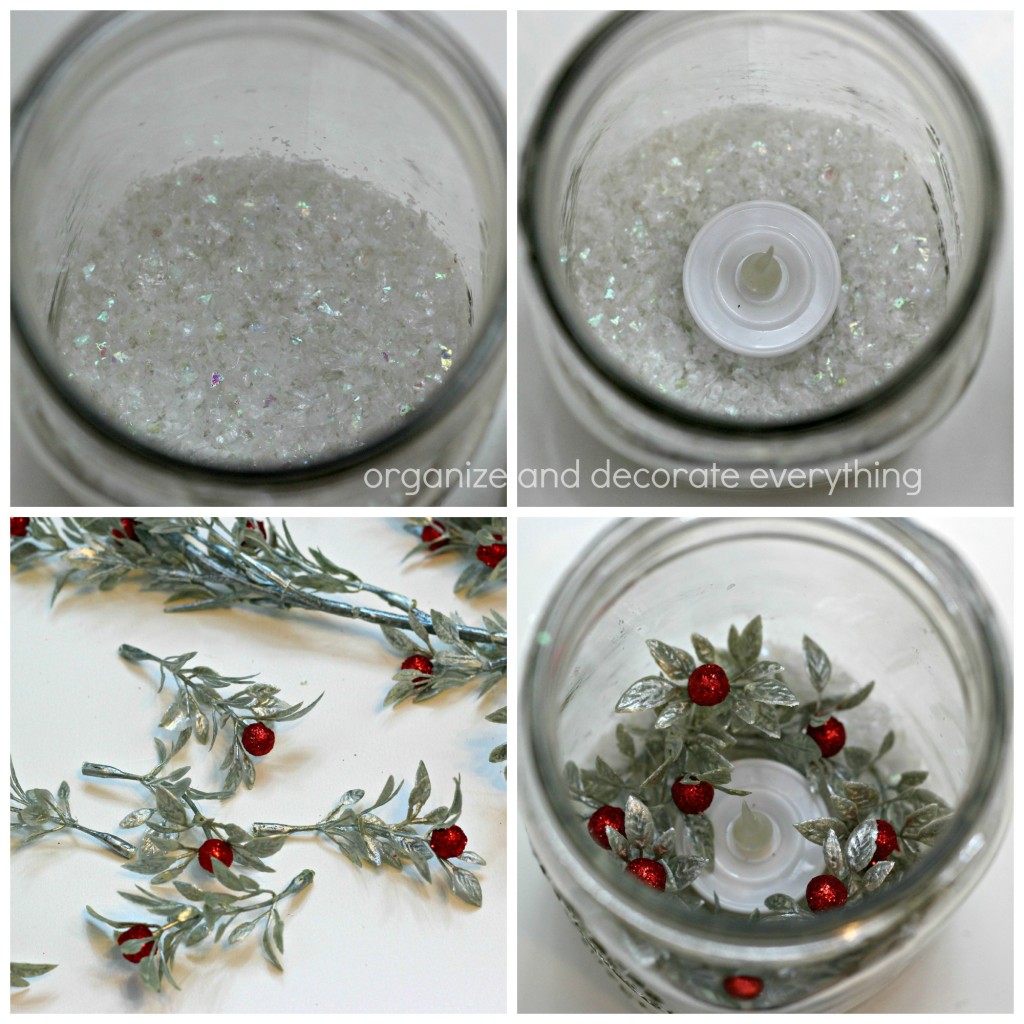 Now it's time to decorate the outside. Since the ribbon is braided I placed tape around it and cut in the center, so it wouldn't fray. Cut the flower stem to the length you want then tie it onto the jar with the ribbon.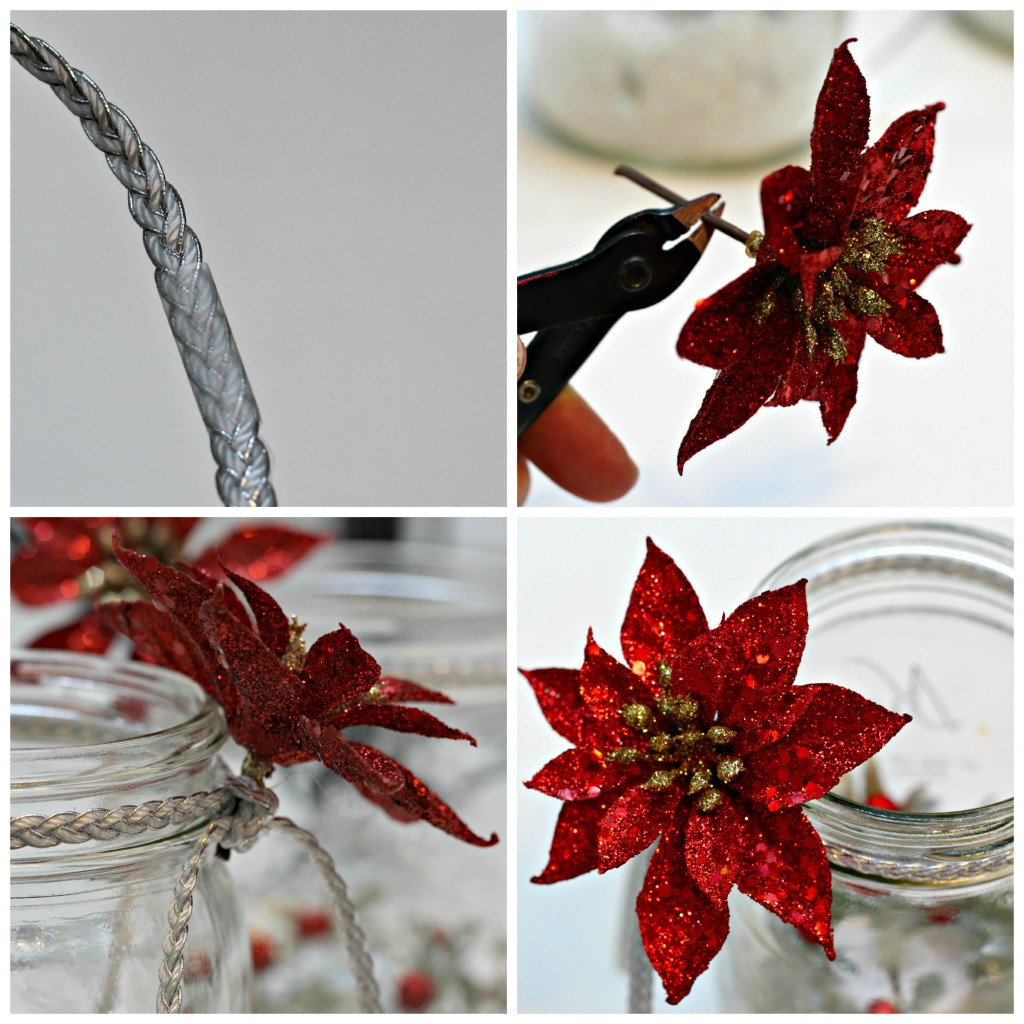 Wasn't that easy? Now I want to line my table or mantel with a bunch of them.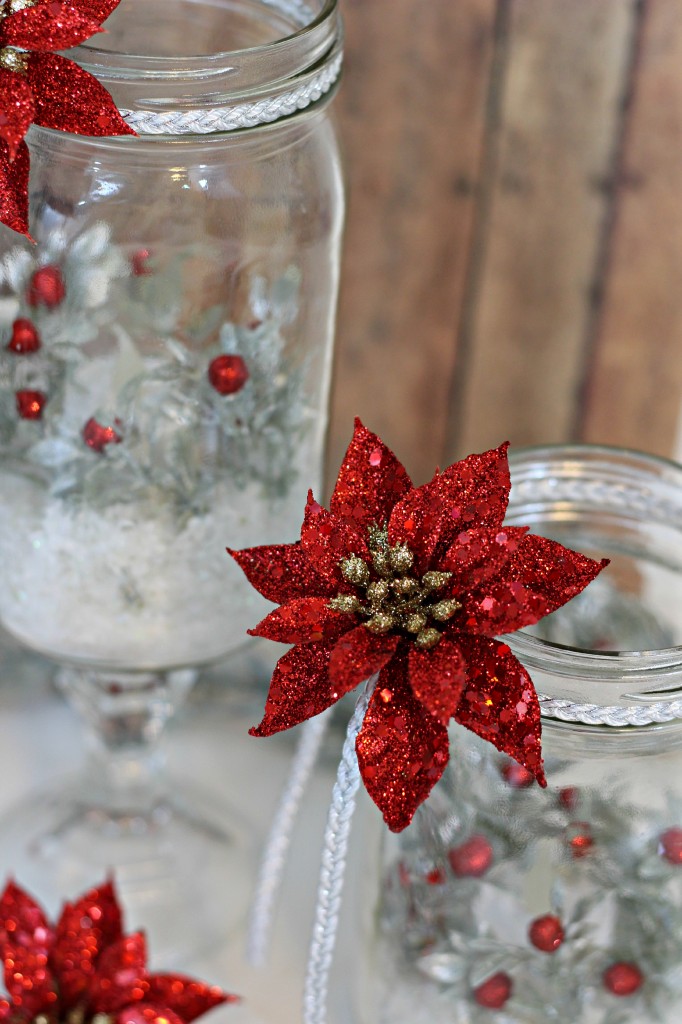 You can even add height to the luminaries by placing them on a glass candlestick or wood slices. I love the little white deer ornament too.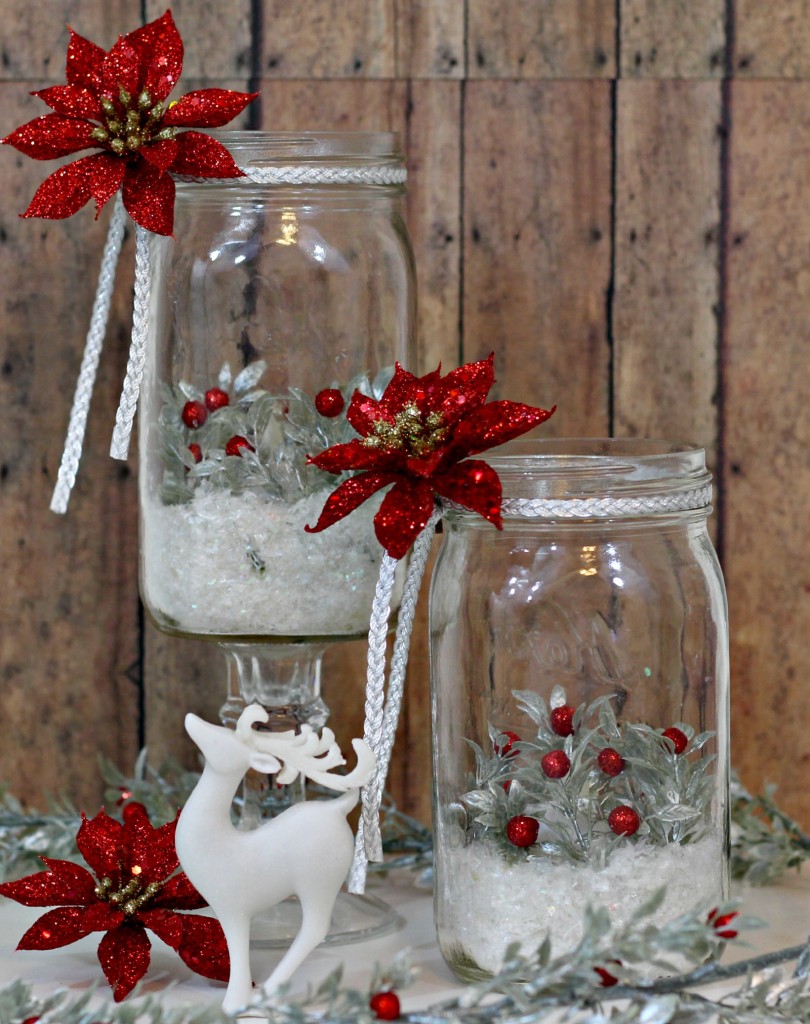 We all have different styles in home and seasonal decor. I love how easy it it to use a finished project as inspiration and make it your own. I hope you have been able to use these projects I've been sharing with you to get inspiration to create your own holiday decor.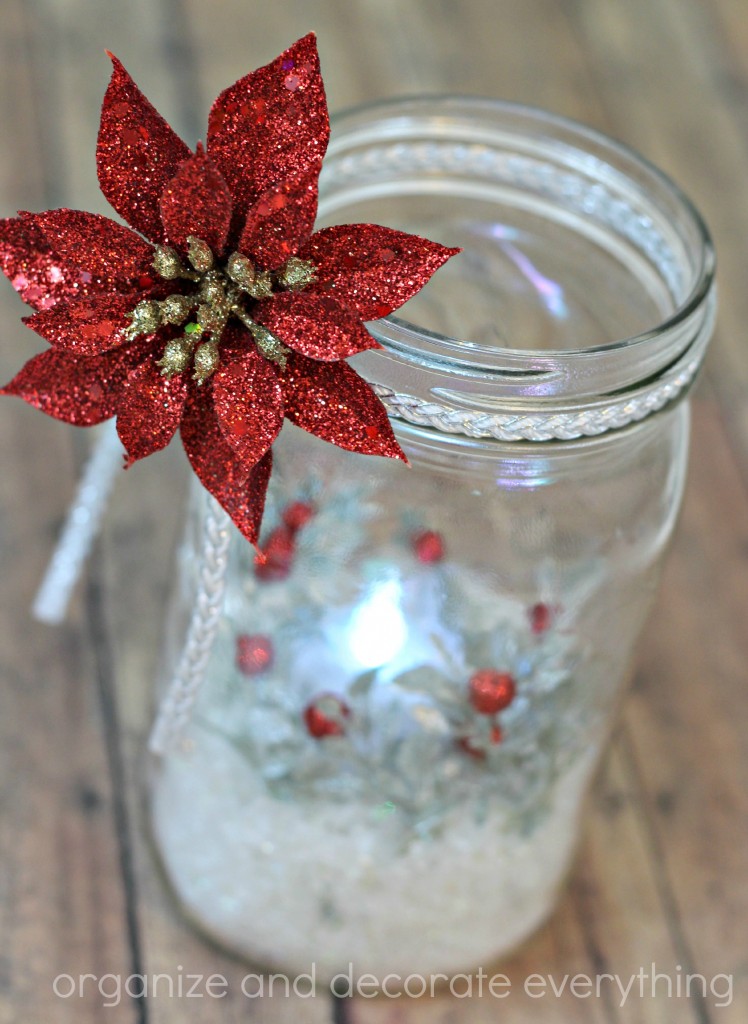 Please join me tomorrow for the next 31 Days of Christmas Ideas post.