We have a tradition of making new ornaments every year. These Wood Slice Chalkboard Ornaments are fun and easy to make and if you want to change the look you can erase them and draw a new picture. These would be super cute on a kids tree and you could see how their drawings change and improve every year.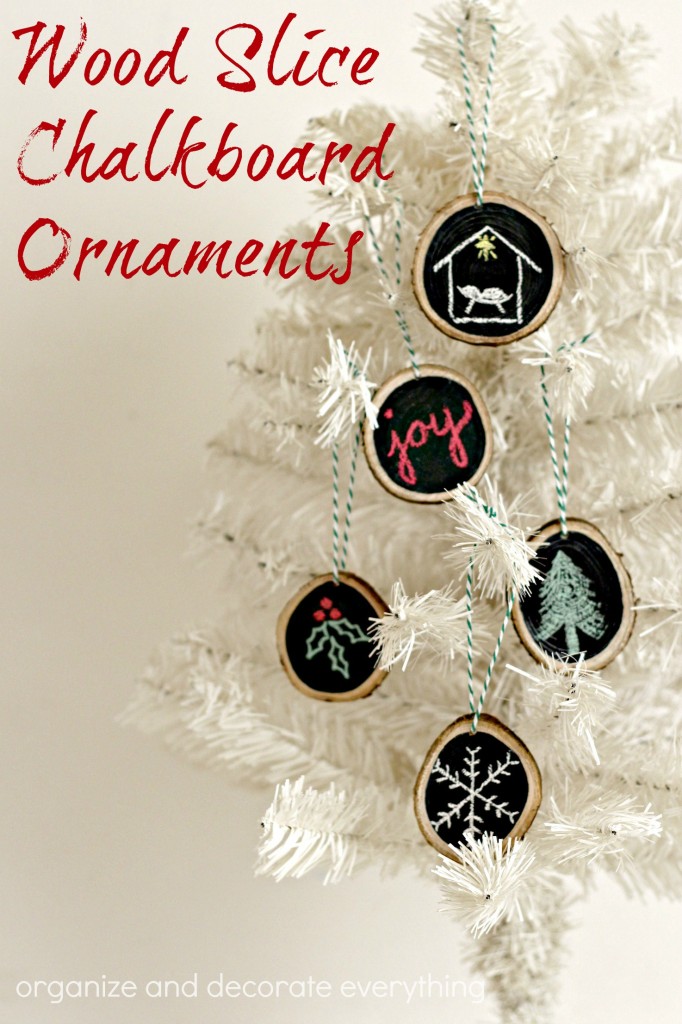 This post is part of the 31 days of Christmas Ideas series. Click over to the main page to see all of the 31 Christmas posts (they will be added daily).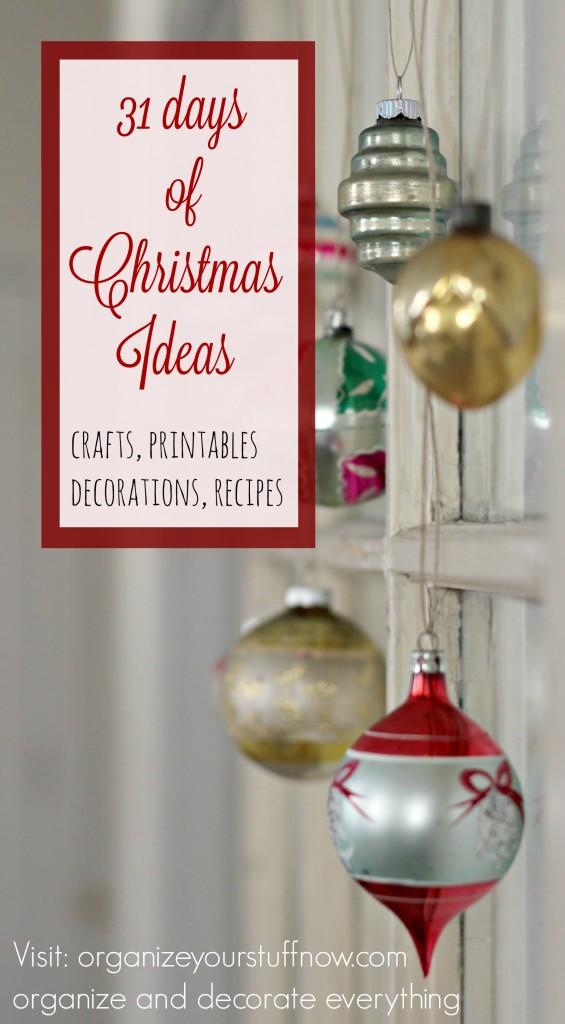 Supplies needed:
wood slices
green baker's twine
chalkboard paint
colored chalk
drill
flat paint brush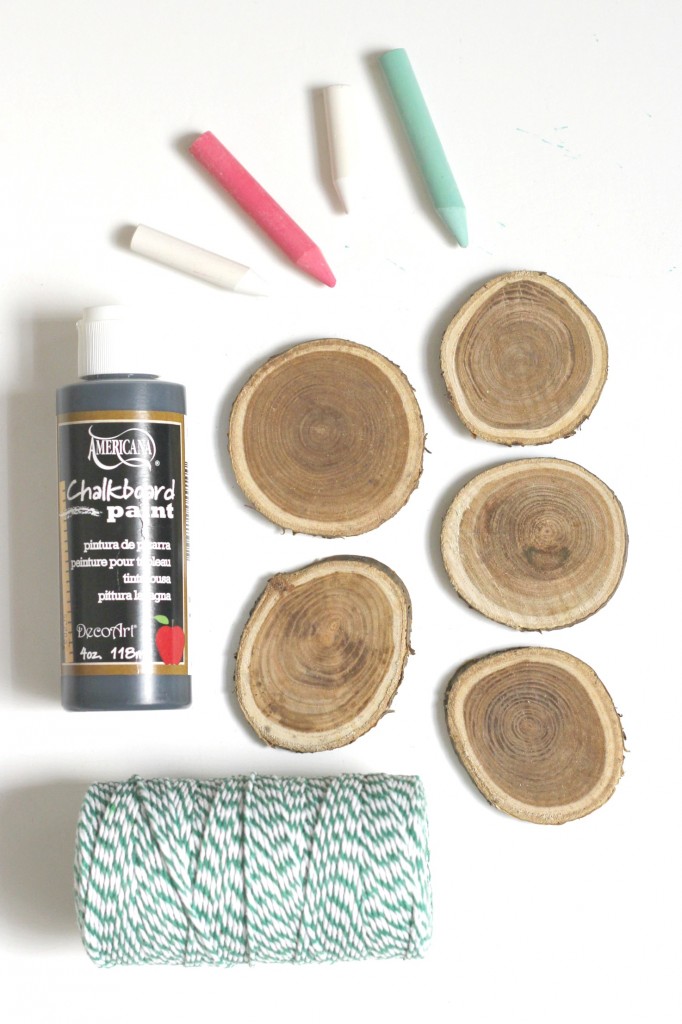 Start by painting the wood slices. I left a little of the wood showing around the edge of the slice. You can paint all of the surface if you like, it just depends on the look you're going for.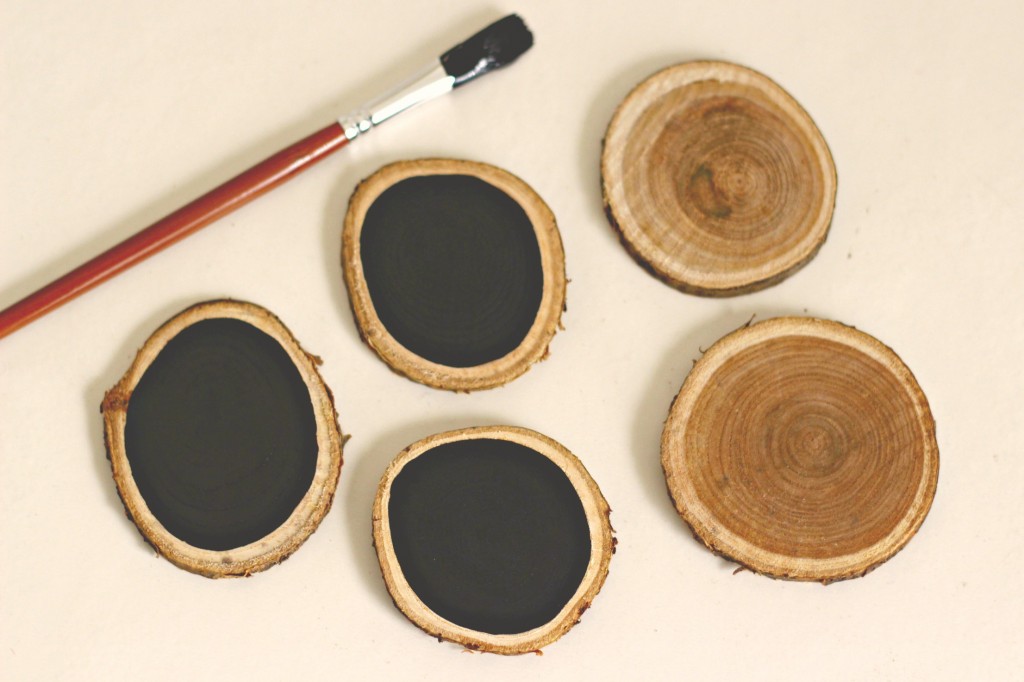 I loaded the brush and used the large tree circles as a paint guide. These wood slices were left over from wood slice snowmen I made a couple weeks ago. I need to buy more so the kids can make some. Let the pieces dry for about 45 minutes.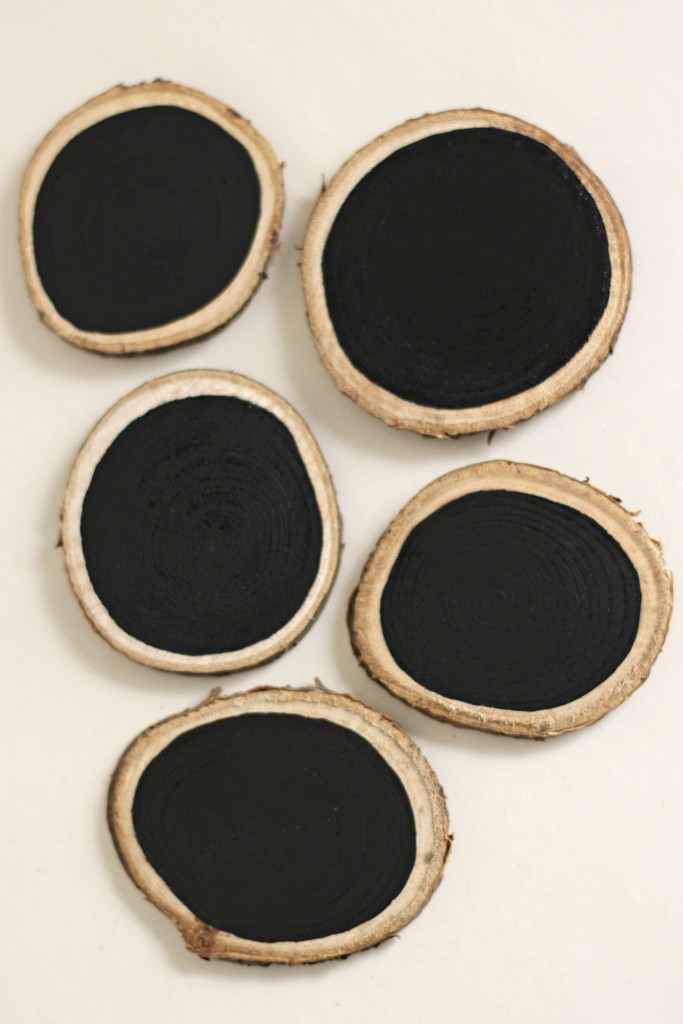 Drill a small hole near the top of the tree slice.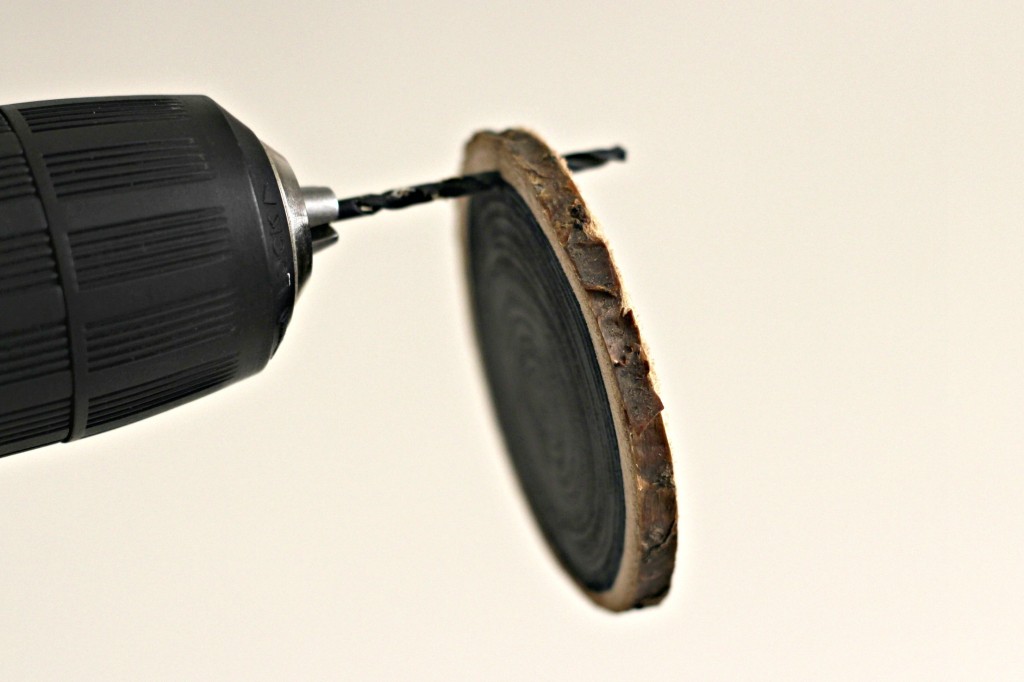 Place a piece of chalk on it's side and rub over the chalkboard area. Wipe it off with a damp cloth and you're ready to create your ornaments.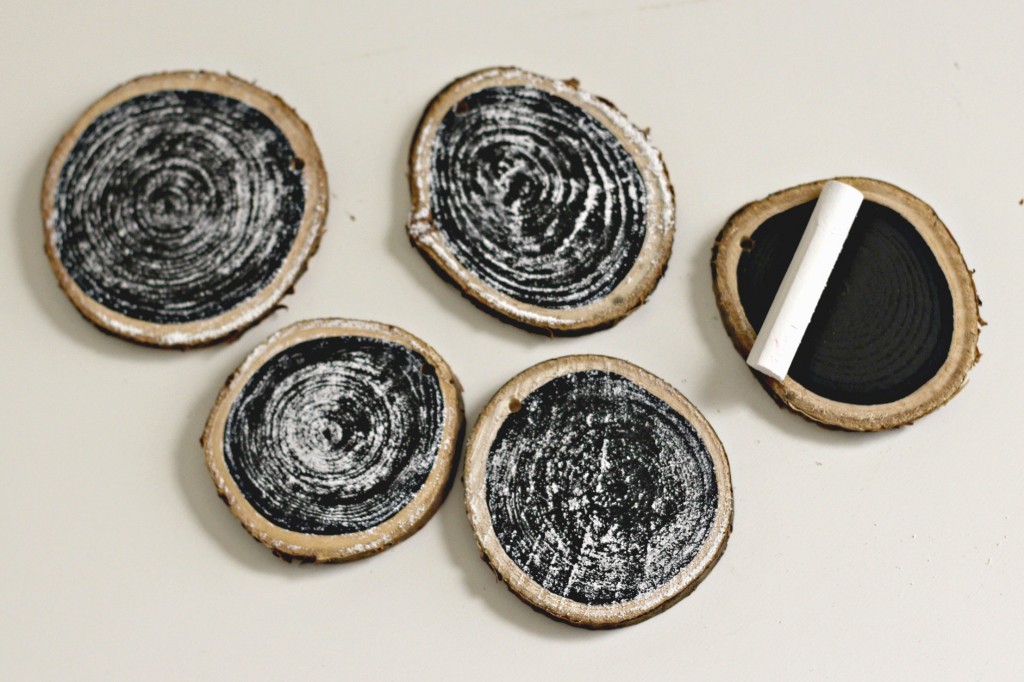 Add a piece of colored twine for hanging on the tree. These would make really cute gift tags too. You could write "not before Dec. 25th" or of course, the name of the person the gift is for.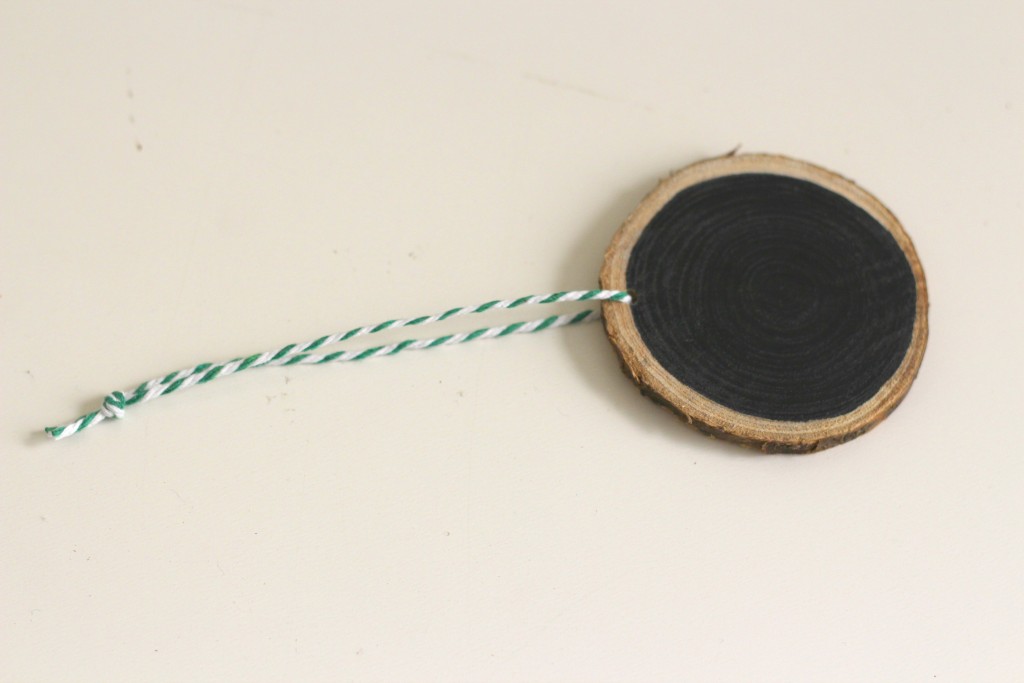 Draw your masterpieces with chalk. I'm not a great artist, but that's what makes these chalk drawings so fun, they're just very basic and simple. To keep your chalk lines nice, make sure to sharpen your chalk with a pencil sharpener often.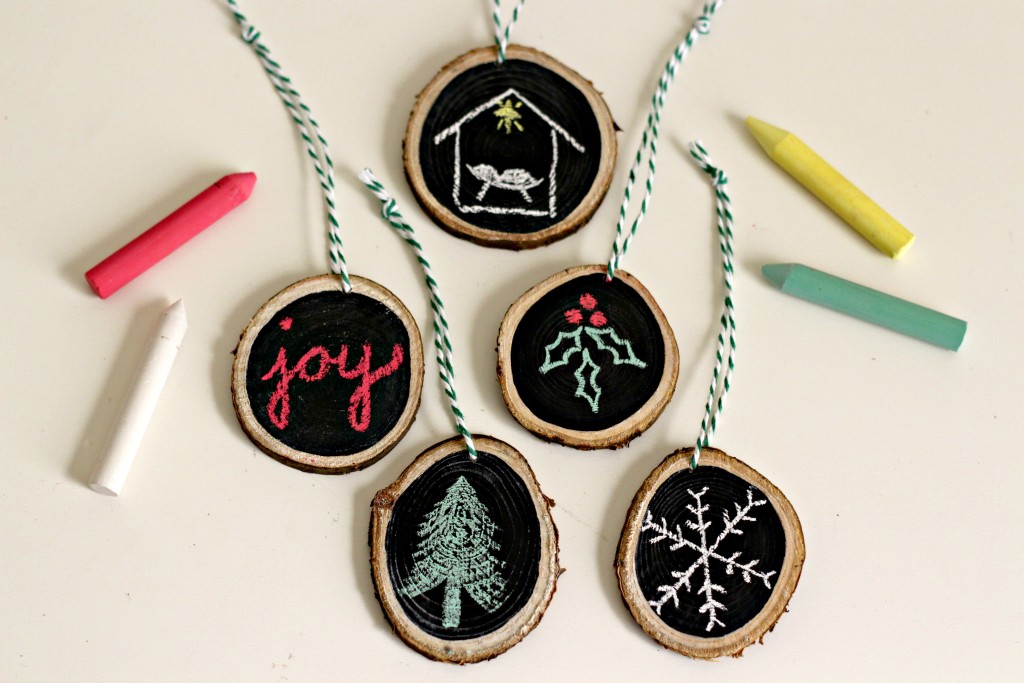 Here are a few ornament examples. You can make a small nativity.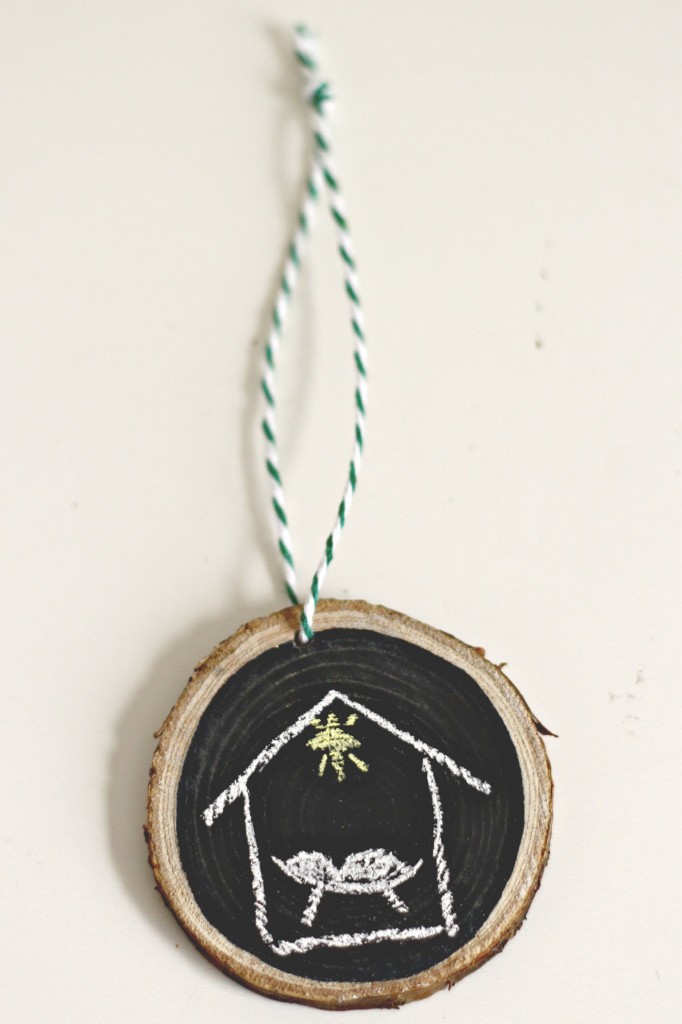 Or write any words relating to the season.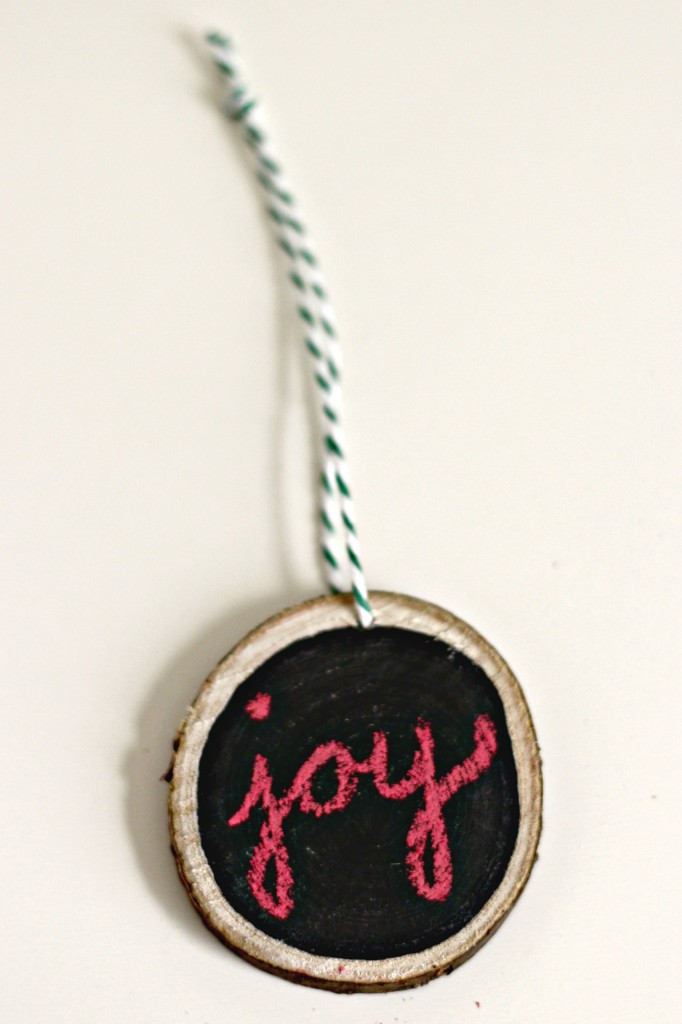 Holly is always a simple thing to draw. I chose to use colored chalk but all white would be beautiful too.
This pine tree was so simple and took just a few seconds to make.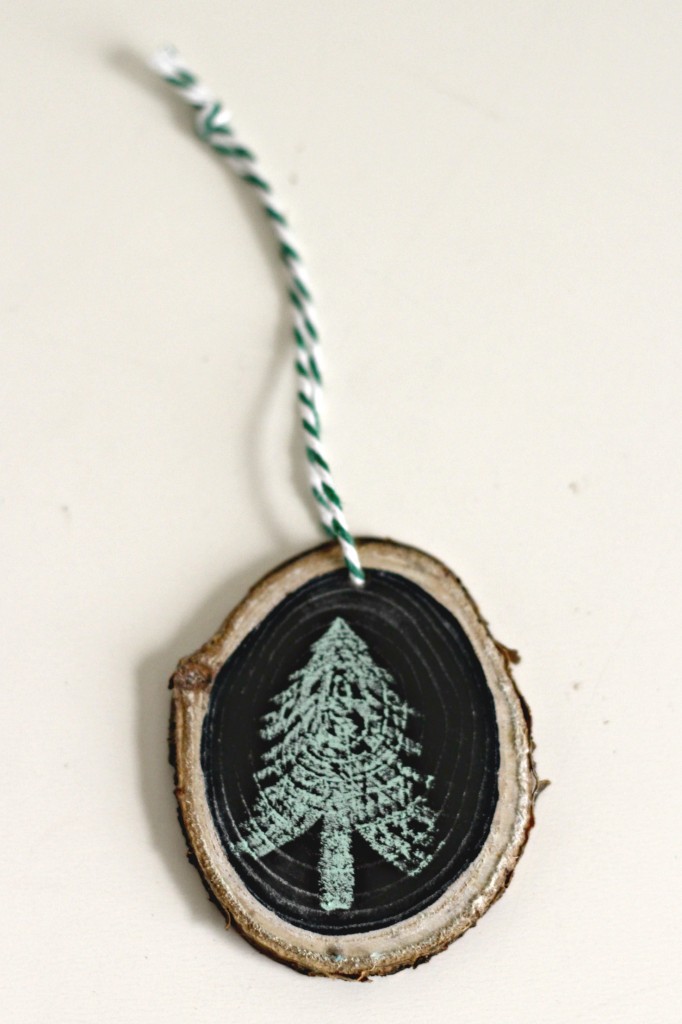 A small tree covered in wood slice snowflakes would look really beautiful.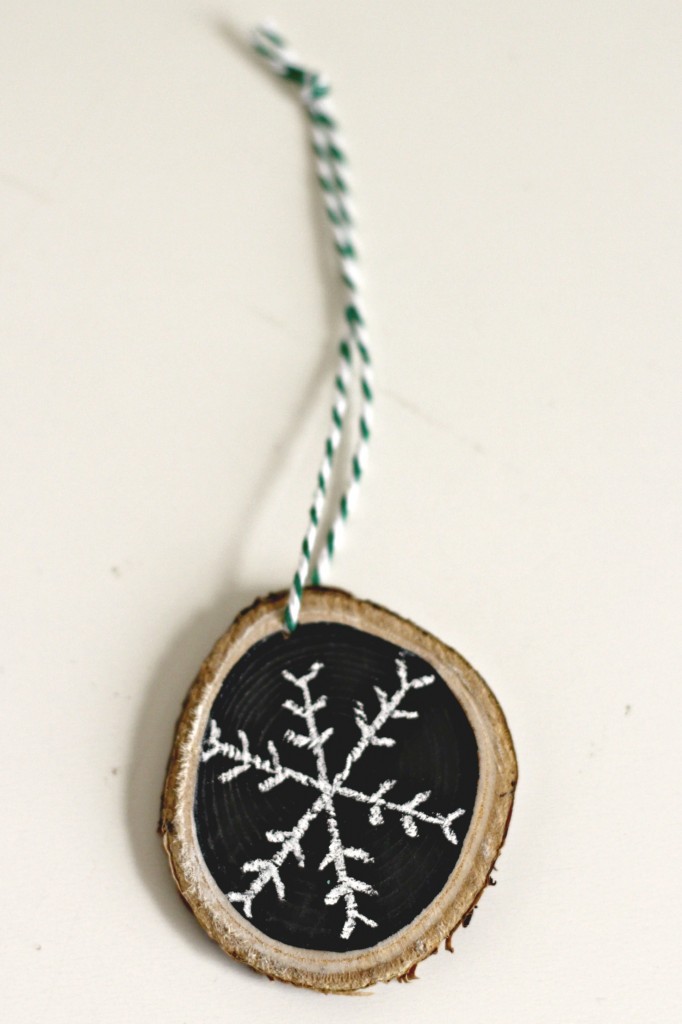 There are also chalk pens and chalk pencils if you'd like to use those on your ornaments. They are easier to work with and the lines are crisper but I like the look of real chalk. If you make a mistake or want a change your ornament, just wipe off with a damp cloth and start over.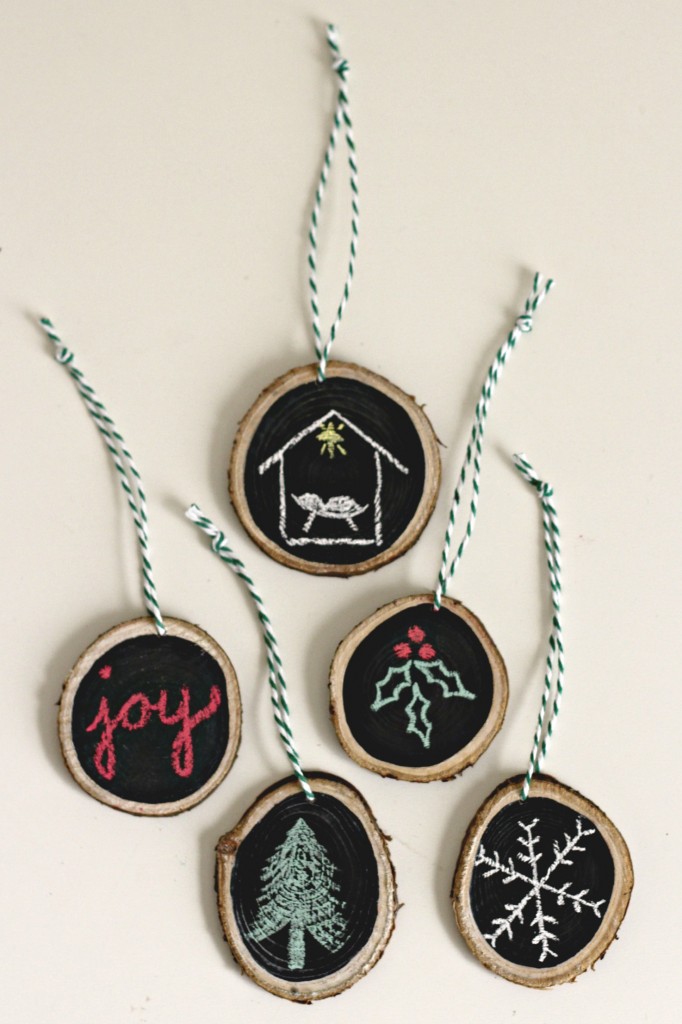 Have fun creating!
Please join me tomorrow for the next 31 Days of Christmas Ideas post.