I love simple projects, especially during the busy holiday season. My goal is to make our house beautiful and inviting but at the same time I want to have time to enjoy it. I'm always looking for the balance between doing enough but not too much to take time away from my family. Starting with a simple wreath and adding a special touch to it turned it into this whimsical Pine and Pom Pom Wreath in little time.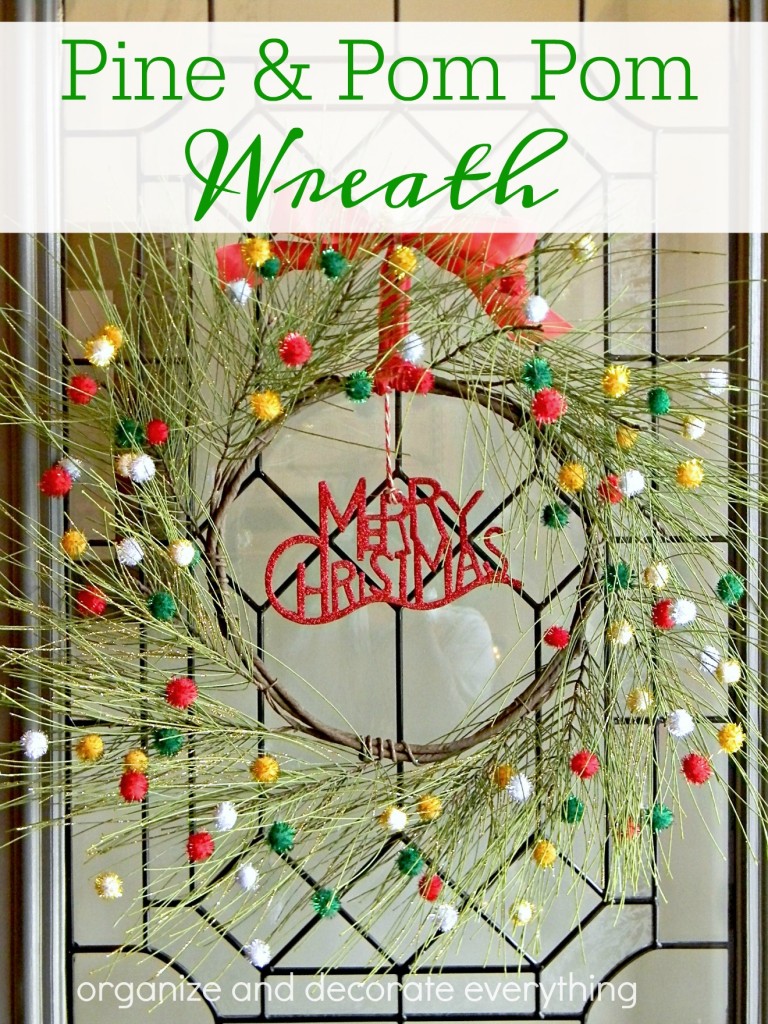 This post is part of the 31 days of Christmas Ideas series. Click over to the main page to see all of the 31 Christmas posts (they will be added daily).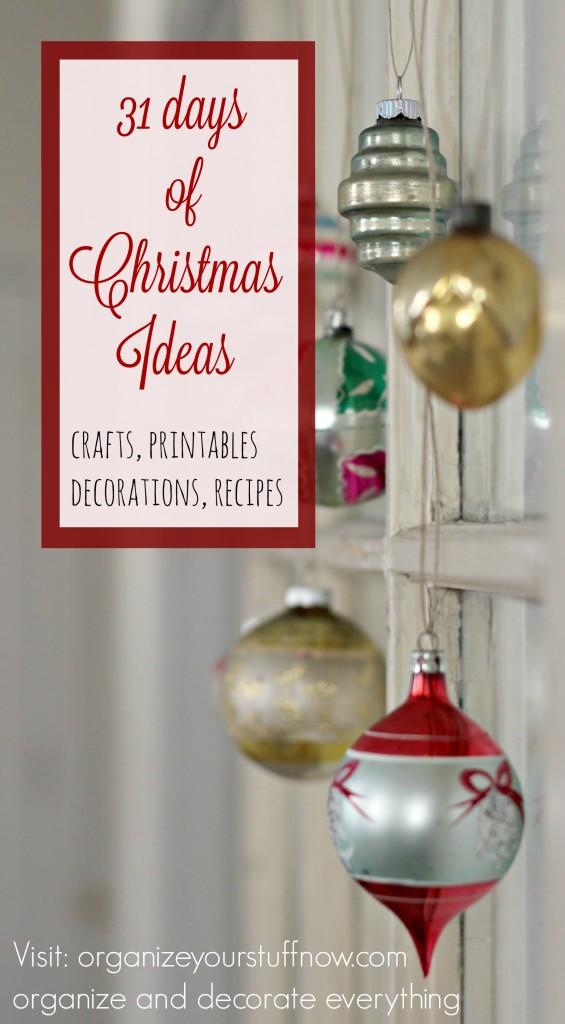 I started with a simple pine wreath I've had for years. I've decorated with it before by just adding a colorful ribbon but I wanted to do something special to it this time. I clipped some of the needles a bit before I added the pom poms to the ends.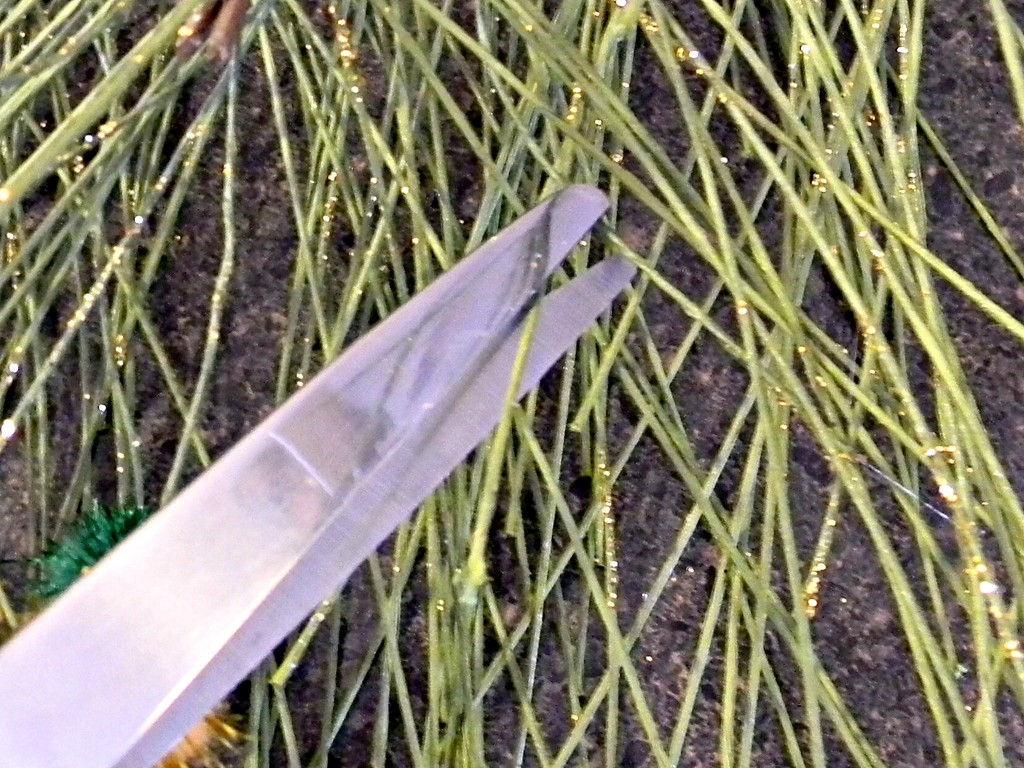 The pom poms were easy to attach by just adding a bit of hot glue to them.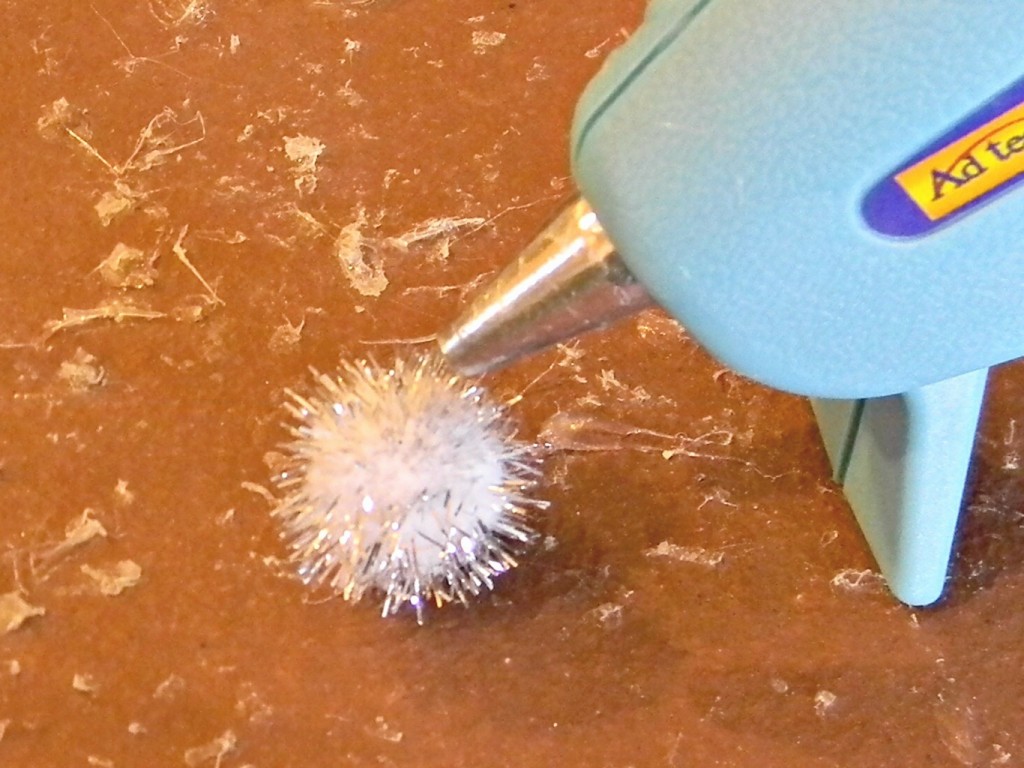 And sticking them on the end of a pine needle. I also pushed the needle about half way into the pom pom so it would be secure.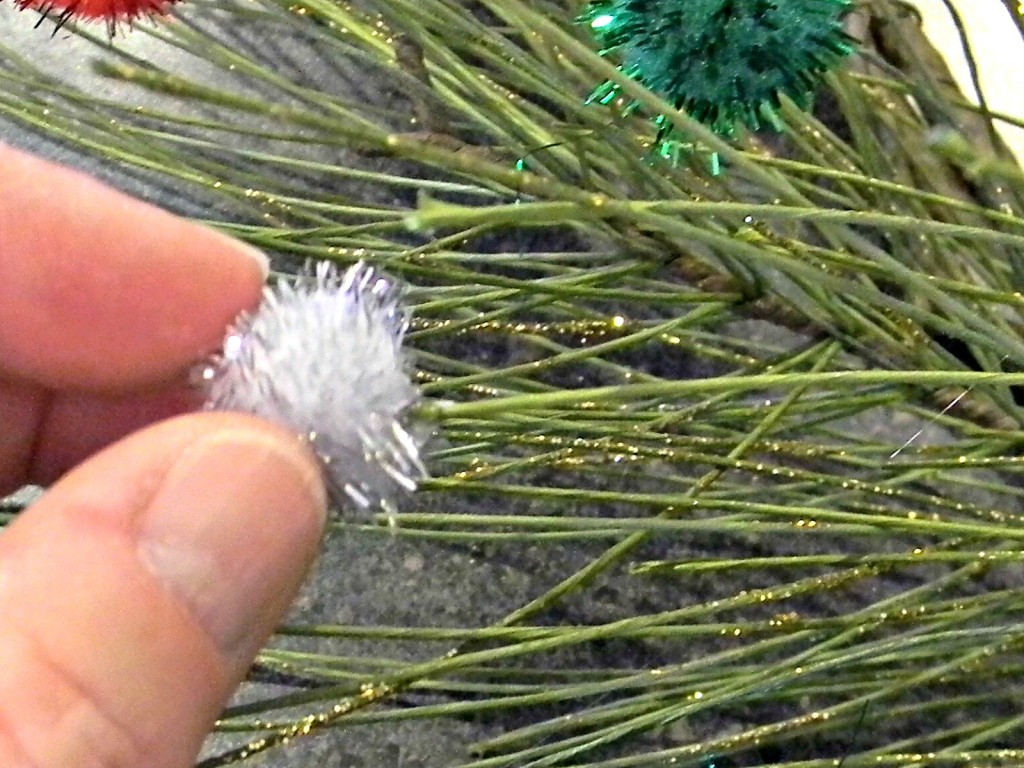 I placed the pom poms randomly, working my way around the wreath. Stop every once in a while to look at the wreath to see where there's an empty space or where you might need to add a different color pom pom.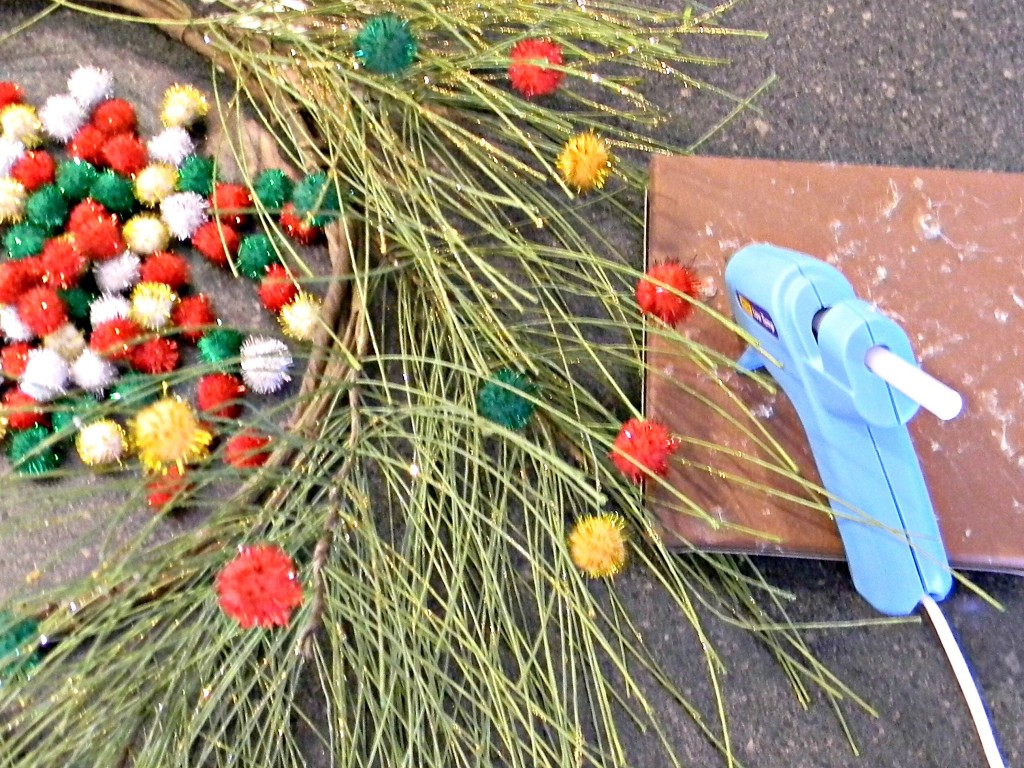 Then I attached a glittery "Merry Christmas". I've had for a few years and have used it often in holiday decorating.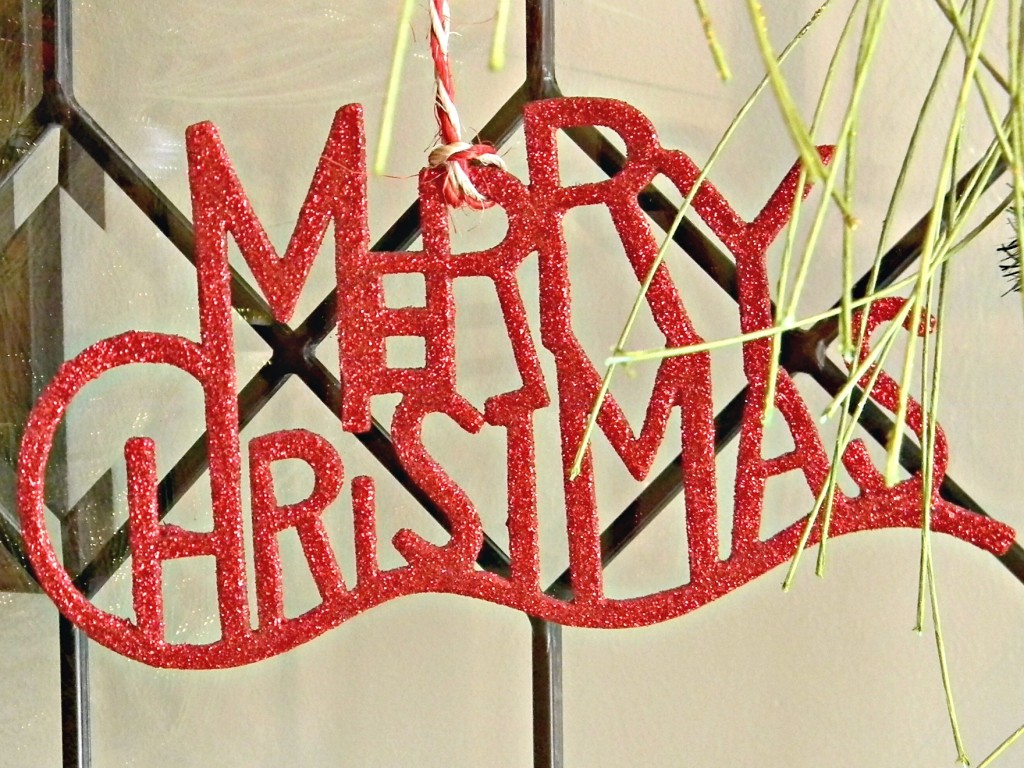 Add a ribbon for hanging. I love my little pine needle pom pom wreath and it only took a few minutes to give it the update it needed.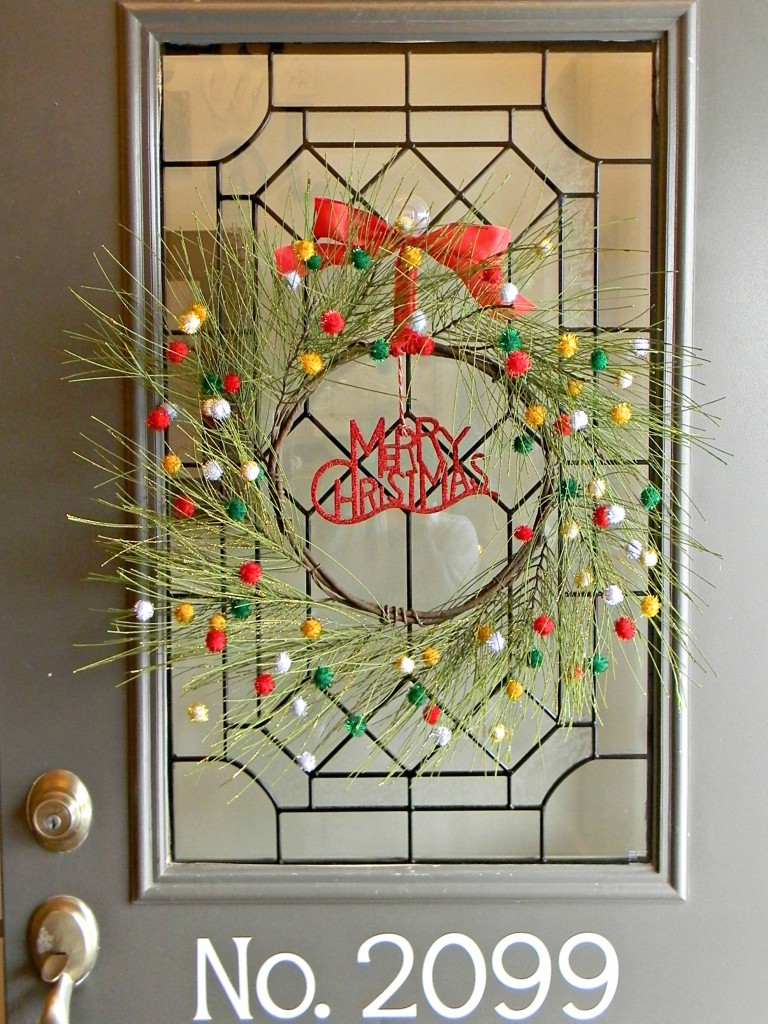 Do you like a traditional wreath or do you change it up a bit and add your own personality to it?
Please join me tomorrow for the next 31 Days of Christmas Ideas post.