Most of us have a tradition of leaving cookies out for Santa. Attending cookie exchange parties have become even more popular in the past few years too, so I like to try a new type of cookie every Christmas. I decided to make these Santa Crinkle Cookies this year. They're similar to my Chocolate Cloud cookies which has always been a family favorite. These are gluten free but you can use a regular cake mix if you don't need to eat gluten free.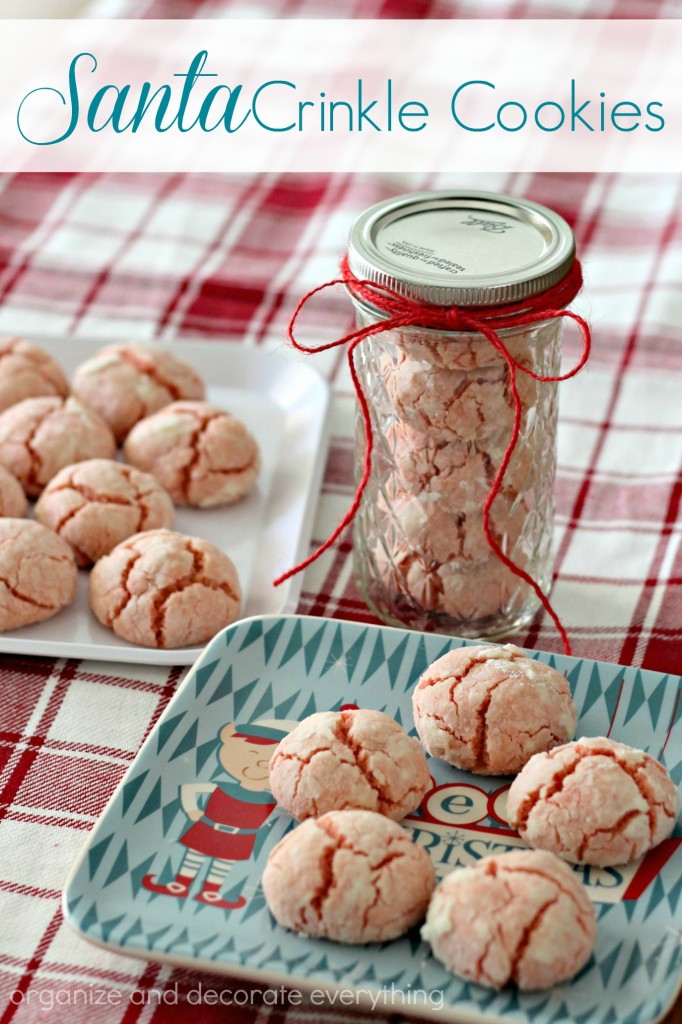 This post is part of the 31 days of Christmas Ideas series. Click over to the main page to see all of the 31 Christmas posts (they will be added daily).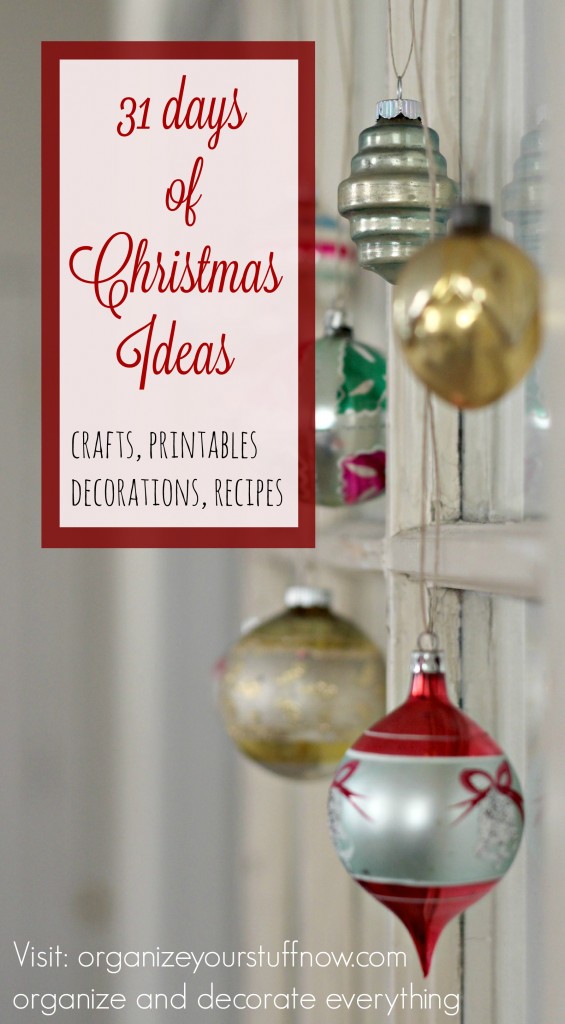 Ingredients:
1 15 ounce yellow or white gluten free cake mix
2 tablespoons vanilla instant pudding mix
1 stick unsalted butter, melted
1 large egg or egg substitute equivalent
1/3 cup confectioners sugar
Preheat oven to 350 degrees.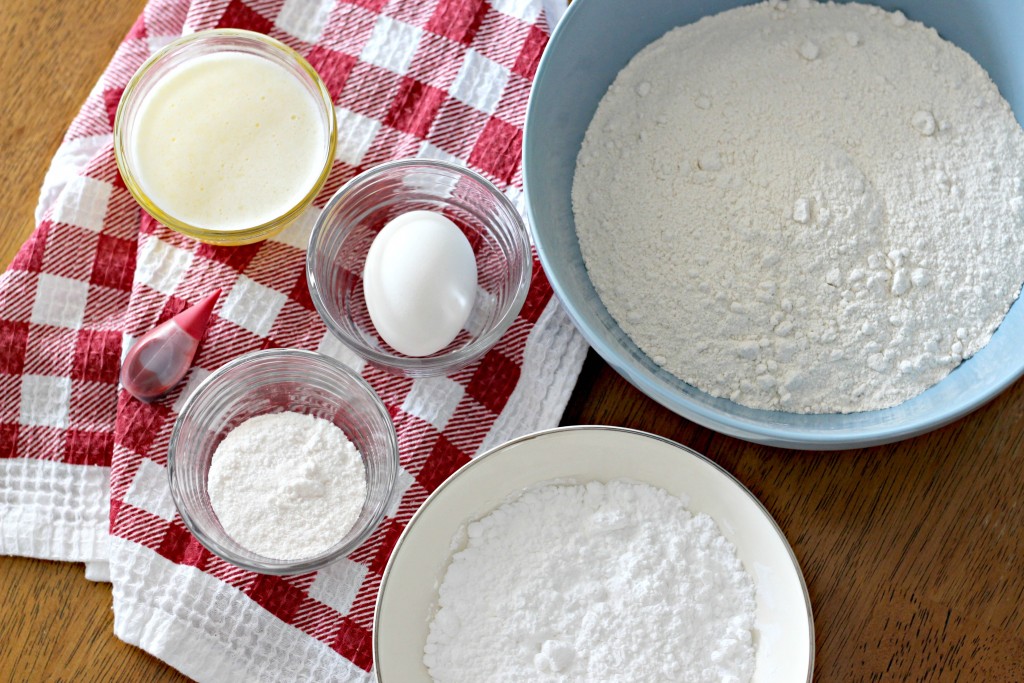 Combine cake mix, pudding mix, melted butter and egg in large mixing bowl. Beat with electric mixer on low speed until ingredients nearly come together in a ball, about 45 seconds. Add the food coloring and mix it into the dough. Gel might be easier to work with if you have that. It's easiest to put on gloves and mix the coloring with your hands. I used 8-10 drops of red food coloring, you could also use green for Christmas. Place confectioners sugar in a separate shallow bowl. Form the dough into 1″ balls using your hands. Roll each ball of dough in confectioners sugar and place on ungreased baking sheet 2″ apart.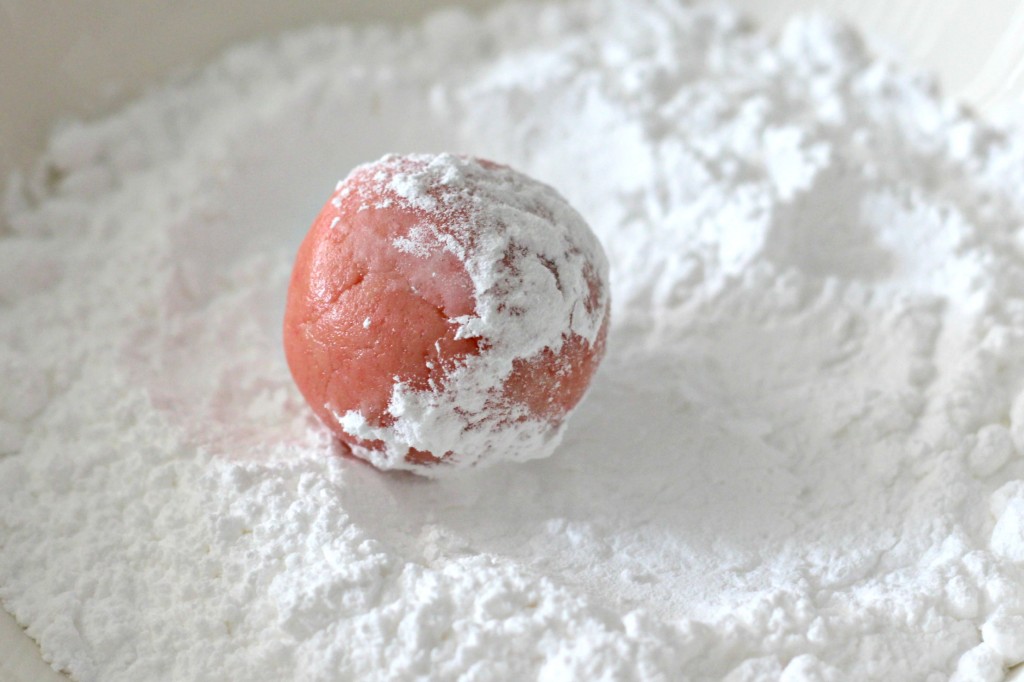 Bake cookies until they are puffed up, firm around the edges, but still slightly soft in the center, 10-12 minutes. Transfer the baking sheets to wire racks and let cool for 5 minutes. Using a metal spatula remove the cookies to cool completely, another 15 minutes. (if you don't have a metal spatula use a wide, flat knife)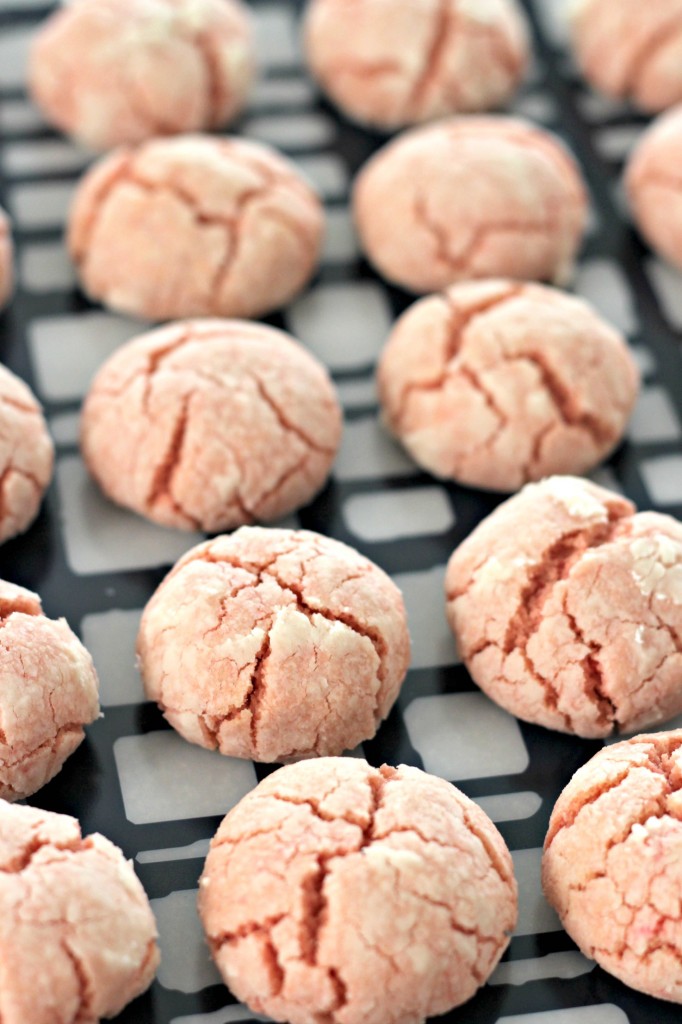 I call these Santa Crinkle cookies but the boys thought they were too pink and looked more like brains. I'm no offended, really I'm not. So it you want to use these for Halloween and call them brain cookies then go right ahead. You could also use green food coloring and call them Grinch Crinkle cookies.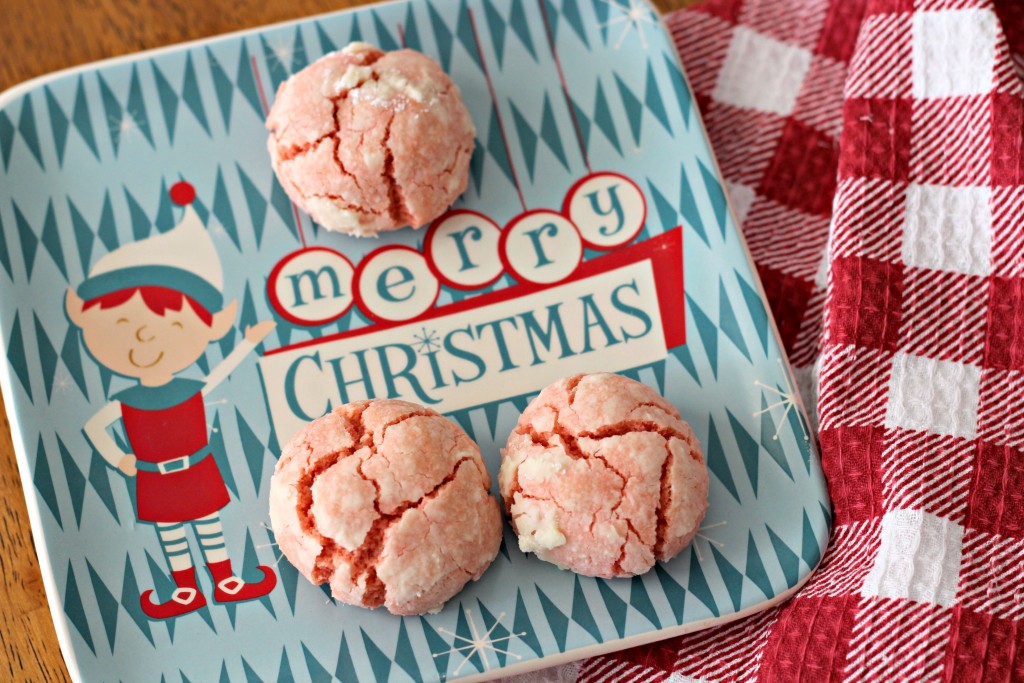 I love these pretty canning jars and they're perfect for gift giving. Stack cookies in the jars and give as teacher gifts, neighbor gifts, or to co-workers.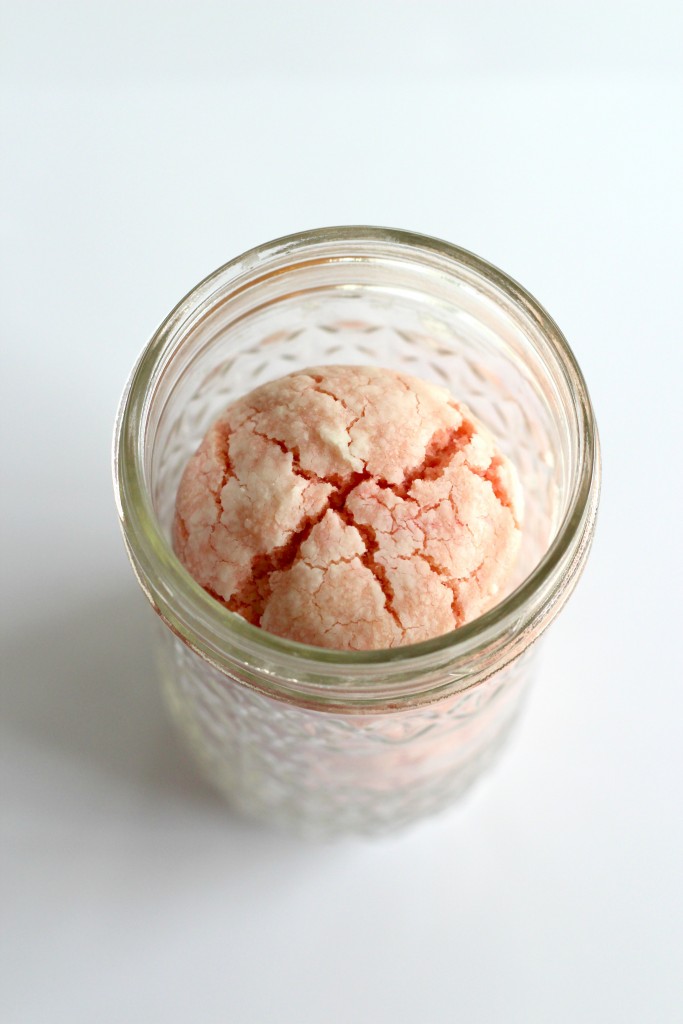 Tie some simple twine around the lid or get more creative and decorate the jar lid and add a gift tag. Sometimes I just like to keep it simple.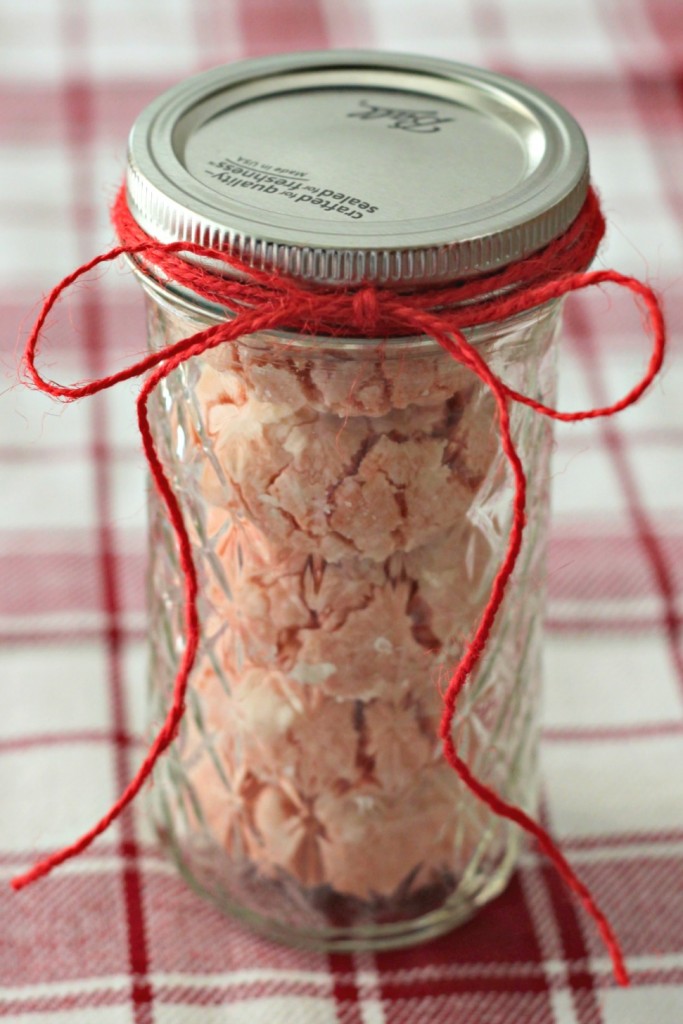 I have no idea where I got this cute plate so if you've seen them anywhere let me know. I would love to buy a few more. You could put the cookies on a cute plate and give them as a gift that way too. Or your kids could just eat them all, like mine did. I might've had a few too.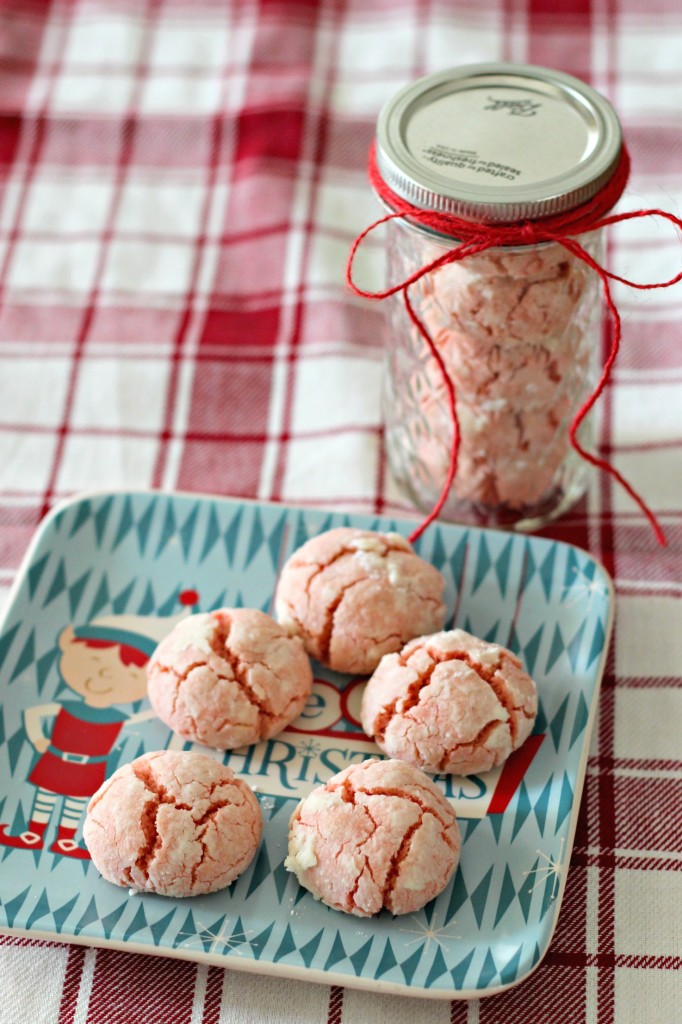 Cookies are good for 1 week in a cookie jar or frozen in a resealable plastic bag for 1 month.
Please join me tomorrow for the next 31 Days of Christmas Ideas post.