If you need a gift for classmates, kid's friends, or little neighbors these Snowman Candy Bar Wrappers are a perfect little gift. They're so quick and easy to make that they would be fun to make at a classroom holiday party too. You only need a few supplies and you can get started.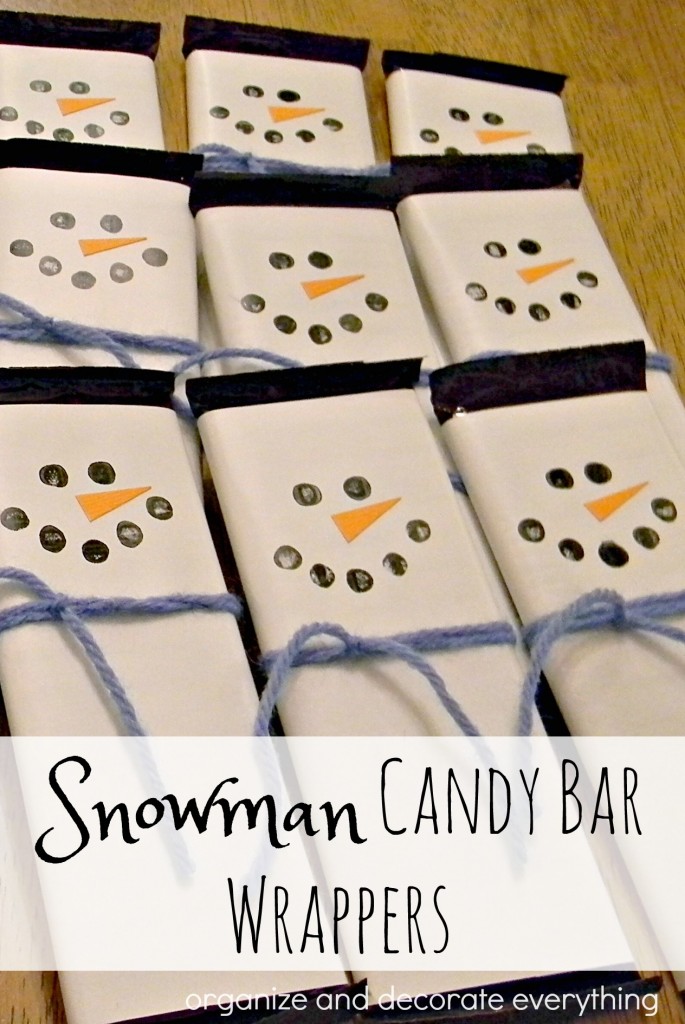 This post is part of the 31 days of Christmas Ideas series. Click over to the main page to see all of the 31 Christmas posts (they will be added daily).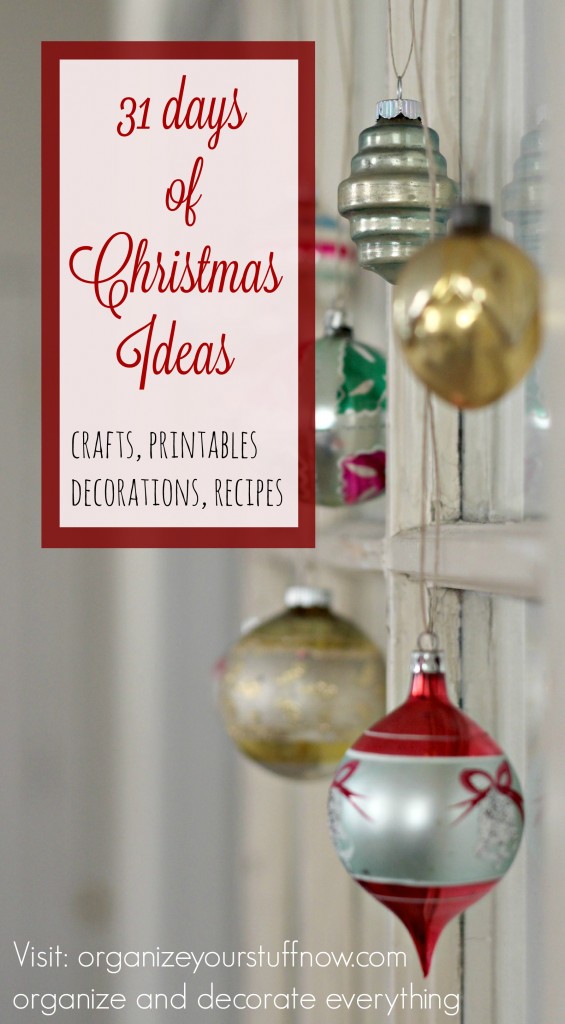 Supplies needed:
chocolate candy bar
white wrapping paper
yarn, ribbon, twine or fabric
orange card stock paper
black stamp pad
pencil eraser
tape
scissors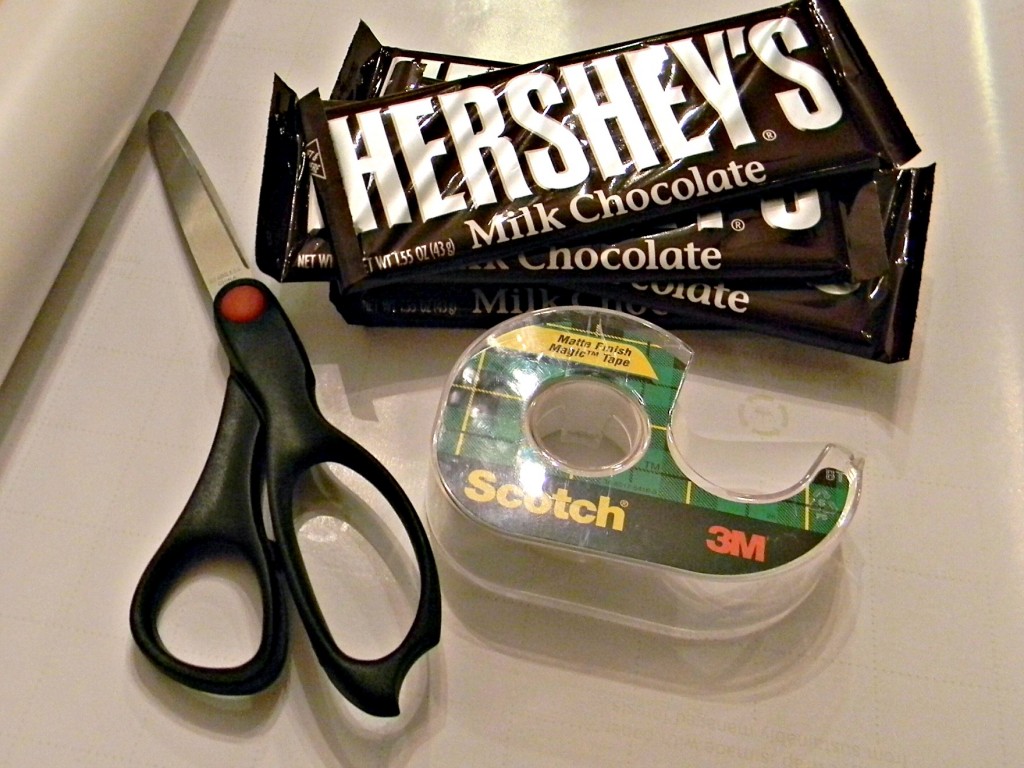 Start with a regular size candy bar. Use the candy bar as a guide to cut the white wrapping paper making sure there's enough to over lap about 1/2″ in the back. I love this paper because there's a cutting guide on the back making it so much easier to cut straight. You only need a piece or two of tape to hold it in place.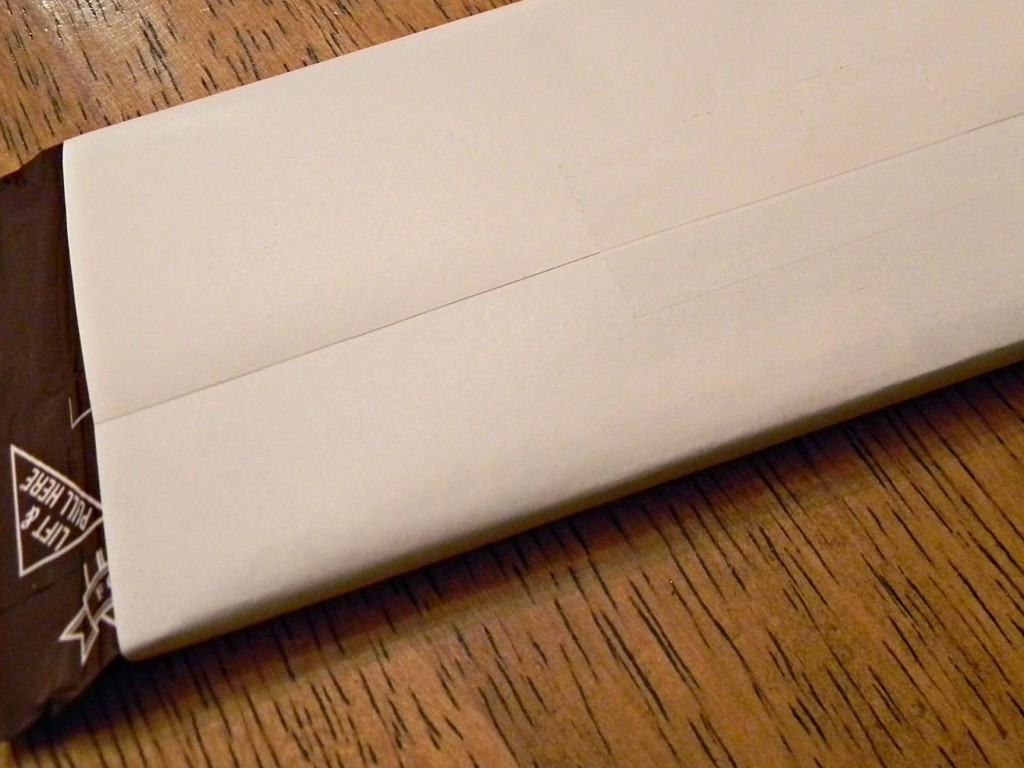 Once you have them wrapped they're ready for their snowman faces.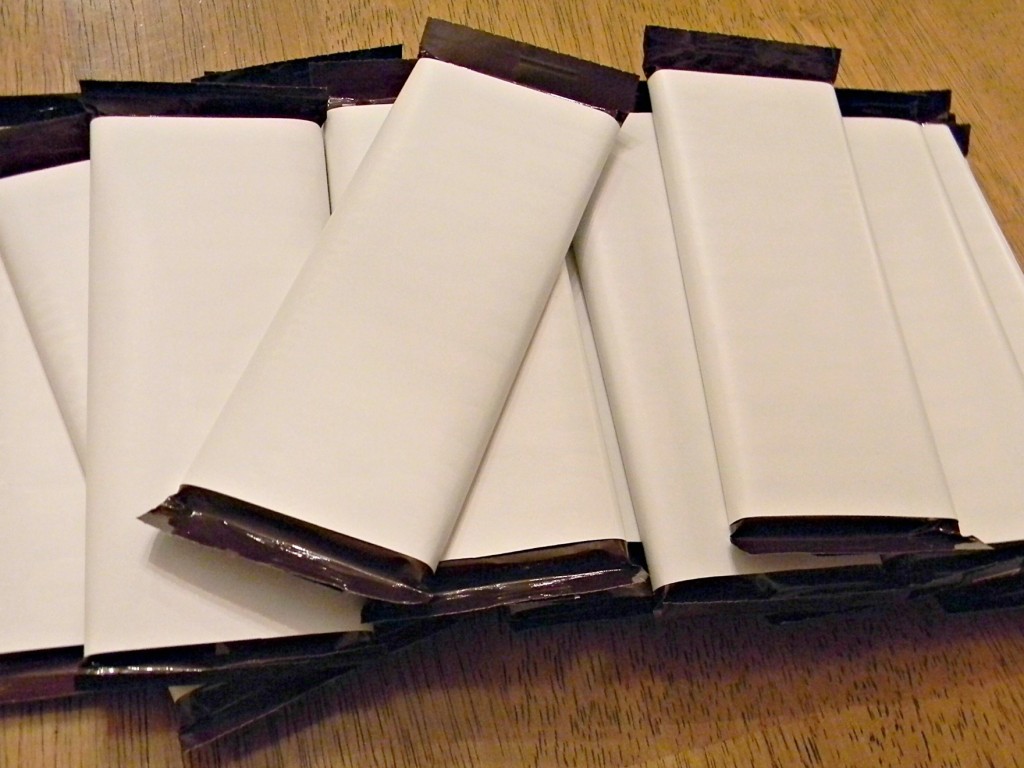 I used a pencil eraser on a black stamp pad to make the eyes and mouth. You could use black craft paint also. Try it both ways and see which face you like better.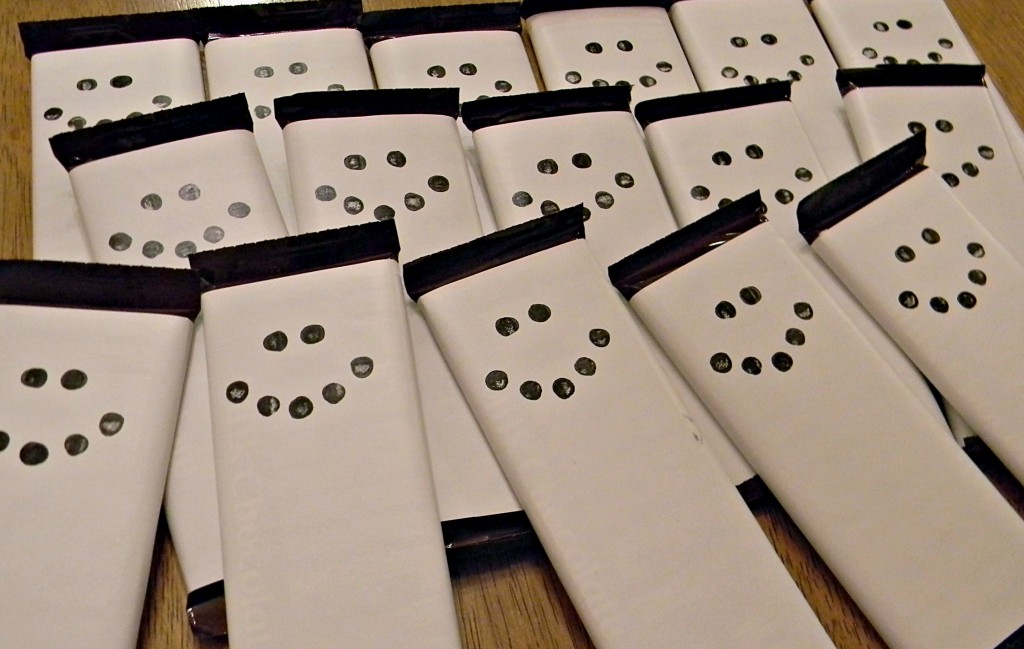 I cut the carrot noses out of orange card stock paper and attached them with a glue stick. Oh, such cute little noses.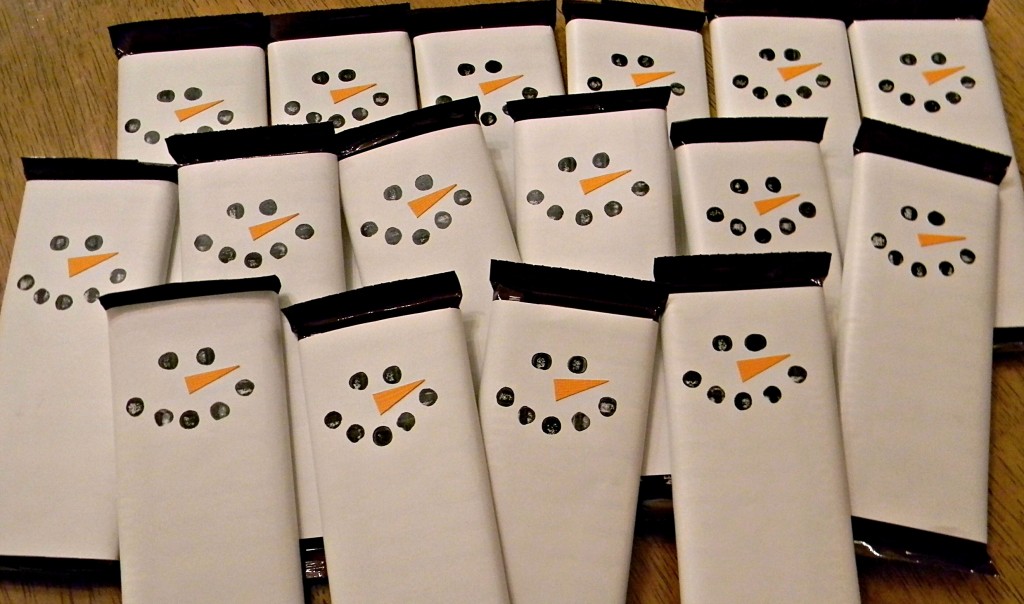 Tie blue yarn around the candy bar a few times and tie into place for a little scarf. You could also use ribbon or fabric for the scarf. I just used what I had available. You could choose different ribbon and fabrics for girls and boys.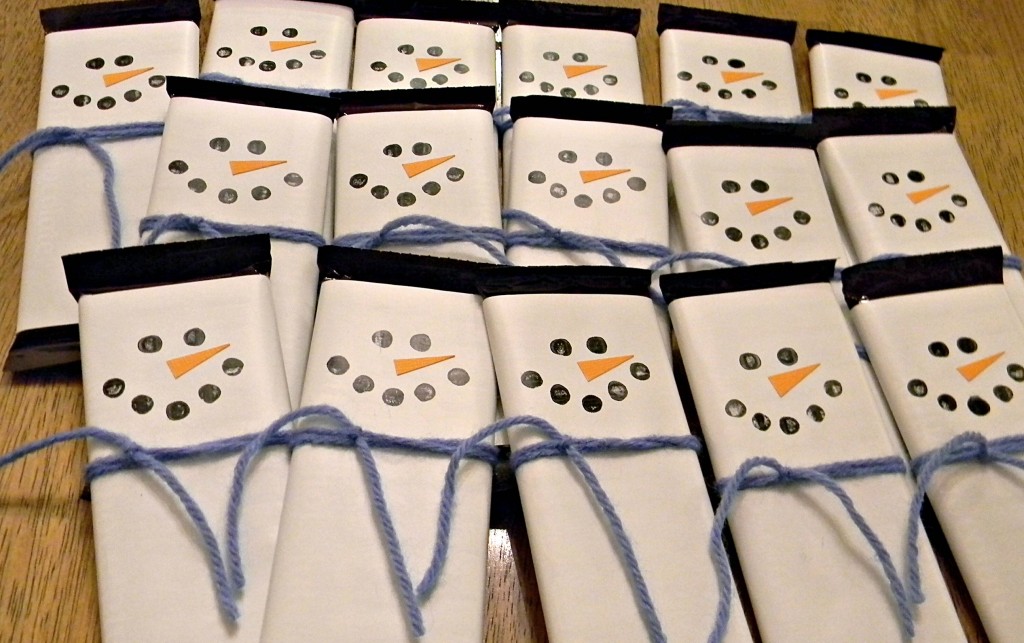 Now they're ready to hand out to little friends. These snowmen are so easy your kids could easily help make them.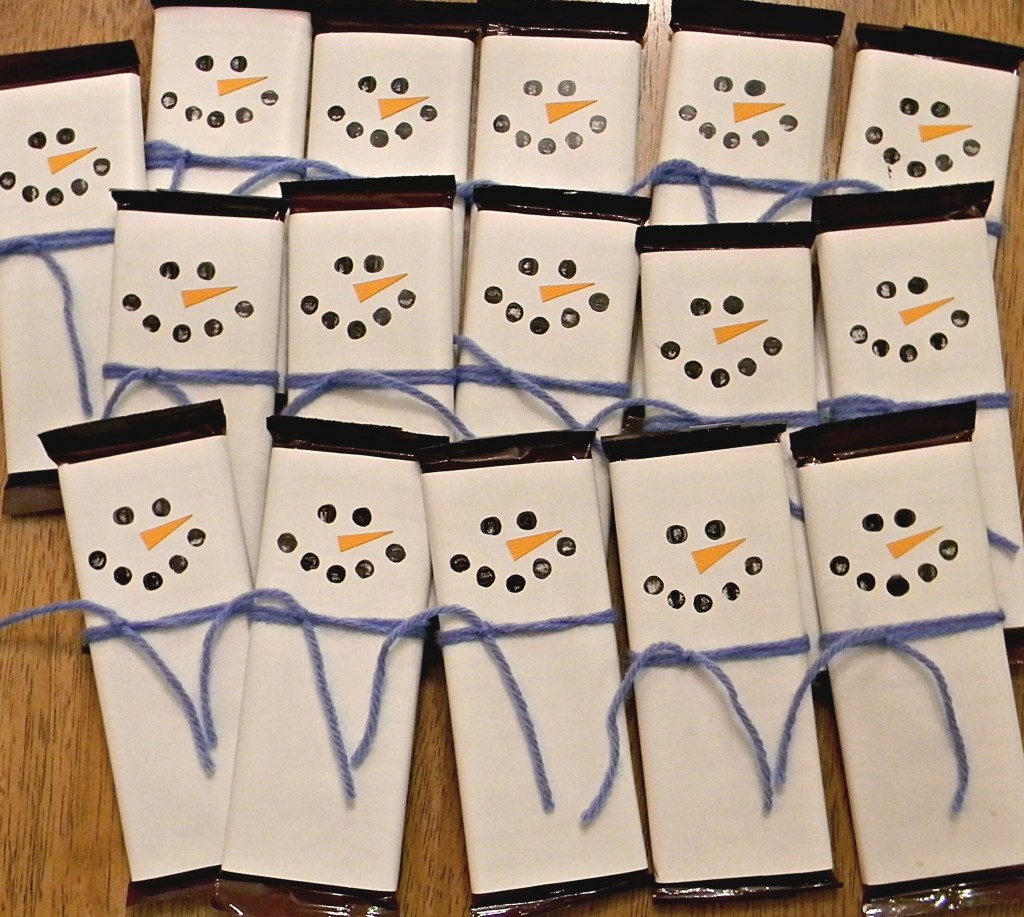 Please join me tomorrow for the next 31 Days of Christmas Ideas post.