How many of you are like me and have a few (or more) unfinished Christmas projects? I have this sled I bought 7 years ago that I am embarrassed to say has remained unfinished up to this point. I would even display it unfinished on the porch with other sleds around it. So, one of my ideas in this series is to finish an unfinished project, but I'll also share an easy way to finish and display a wood sled. This Christmas Sled took less than an hour to finish, so stop procrastinating and find a project to finish or buy a sled and finish a new one.
This post is part of the 31 days of Christmas Ideas series. Click over to the main page to see all of the 31 Christmas posts (they will be added daily).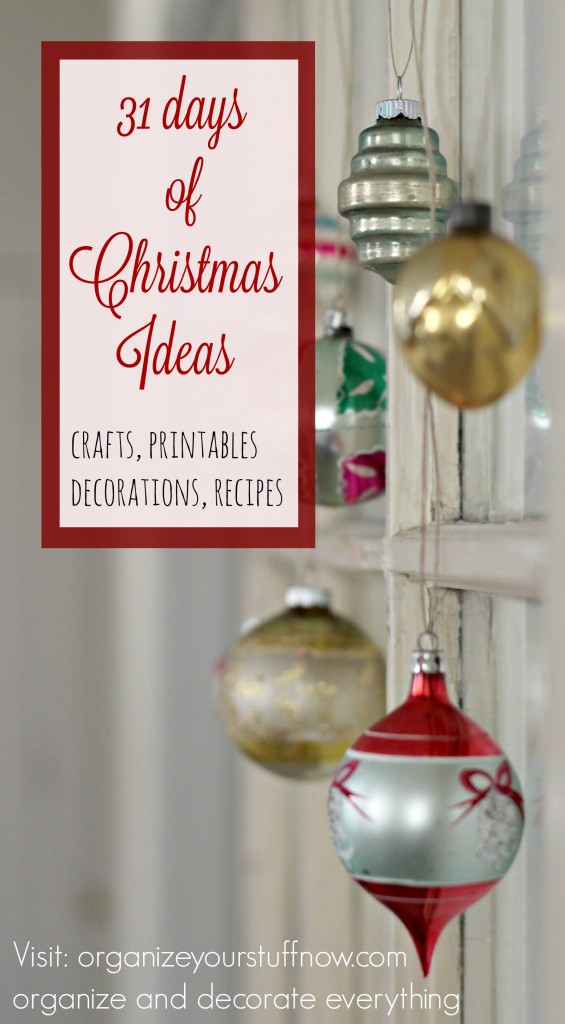 Supplies needed:
wood sled
green paint
brown paint
ribbon and other trims
twine
floral picks
sand paper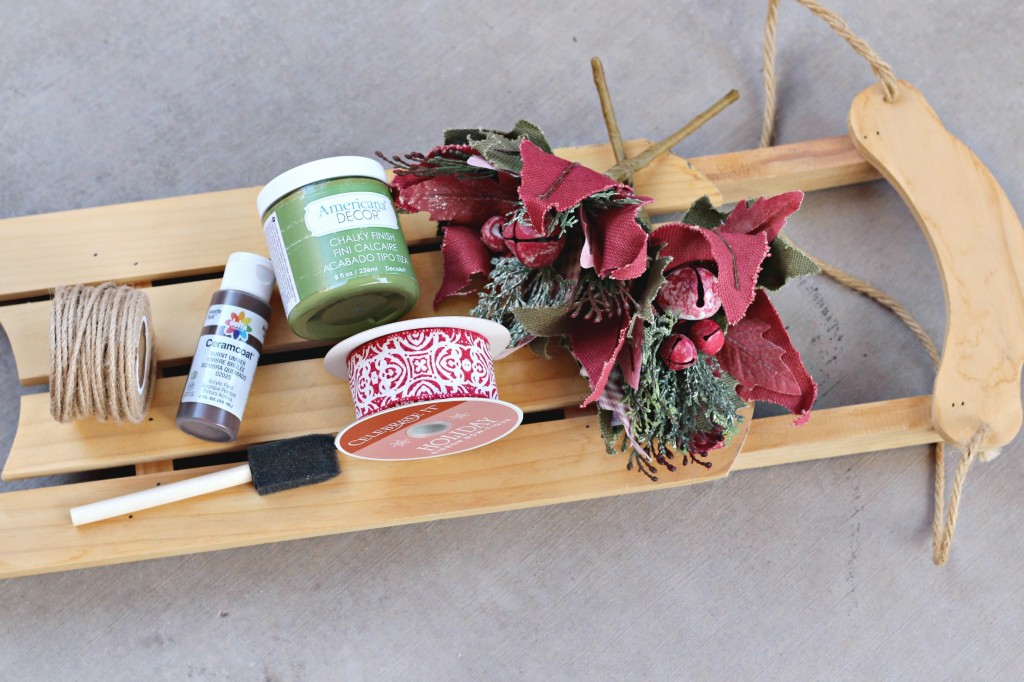 Start by painting the top of the sled slats green or you could choose another color, such as red. I applied 2 coats of paint.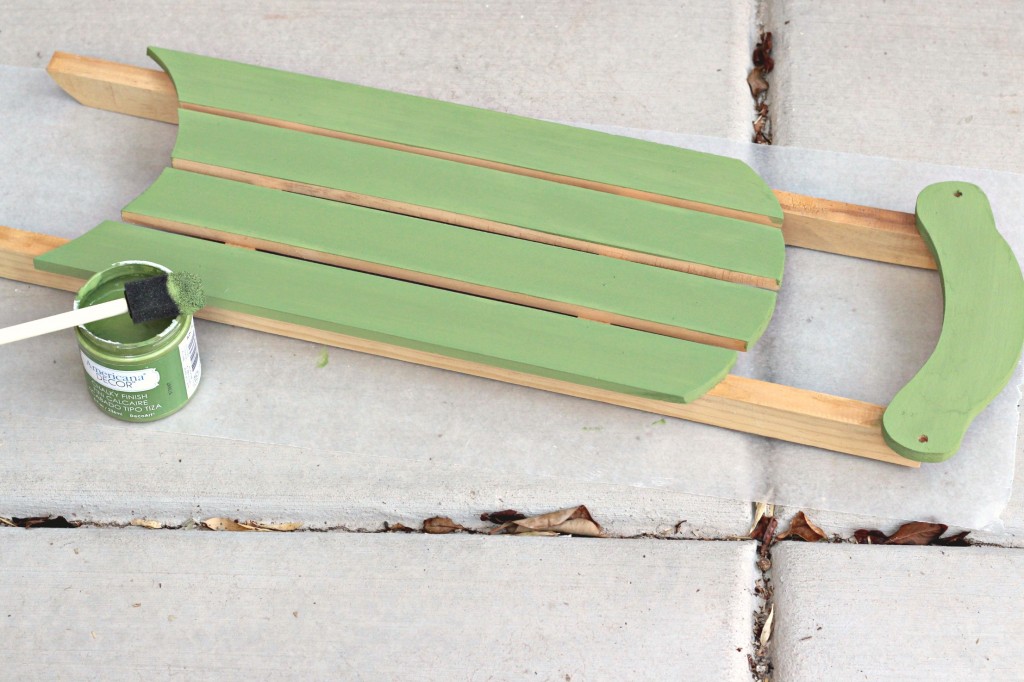 Now it's time for the other paint. Burnt Umber is my favorite brown to use for almost all wood projects. I wanted it to look like a stain and the sled to look old so I used water and thinned the paint out a lot. It is very runny now, so a little goes a long way.
Apply the brown stain to all the remaining pieces and between the green slats. I used a small paint brush for the smaller areas.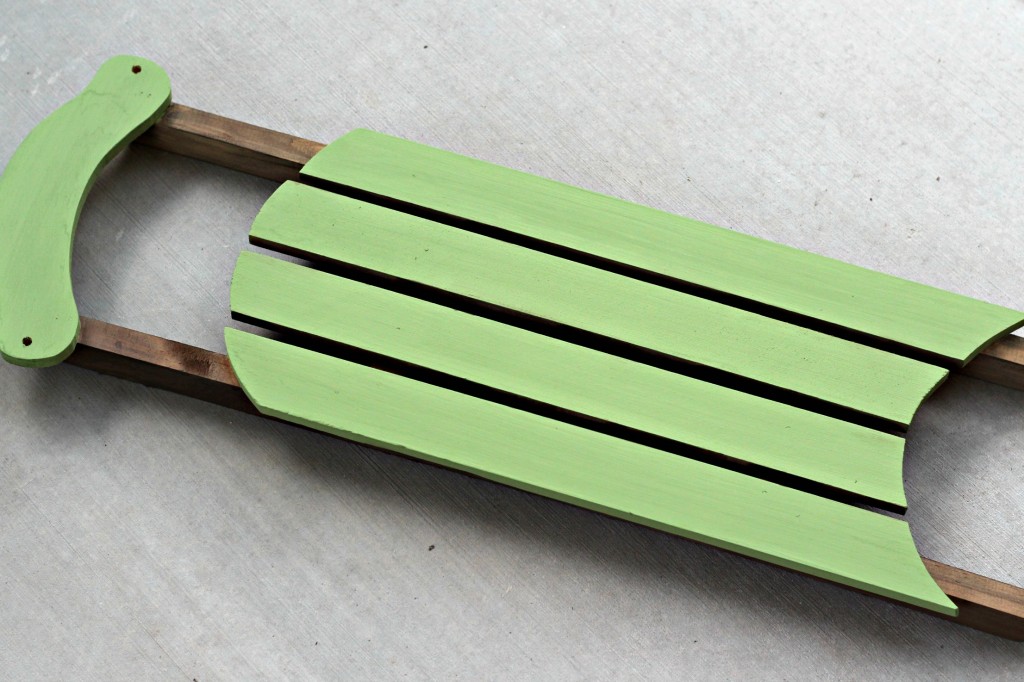 Let dry for about 20-30 minutes then sand the sled to achieve the look you want.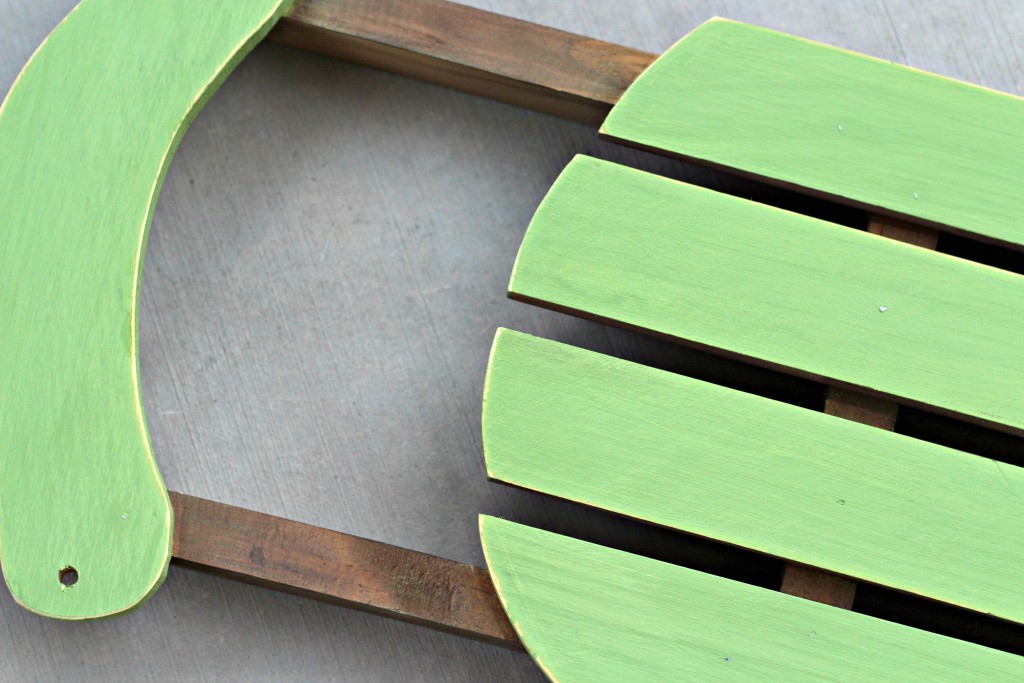 Use wire or twine to tie all the picks together, then tie it to the top of the sled with twine.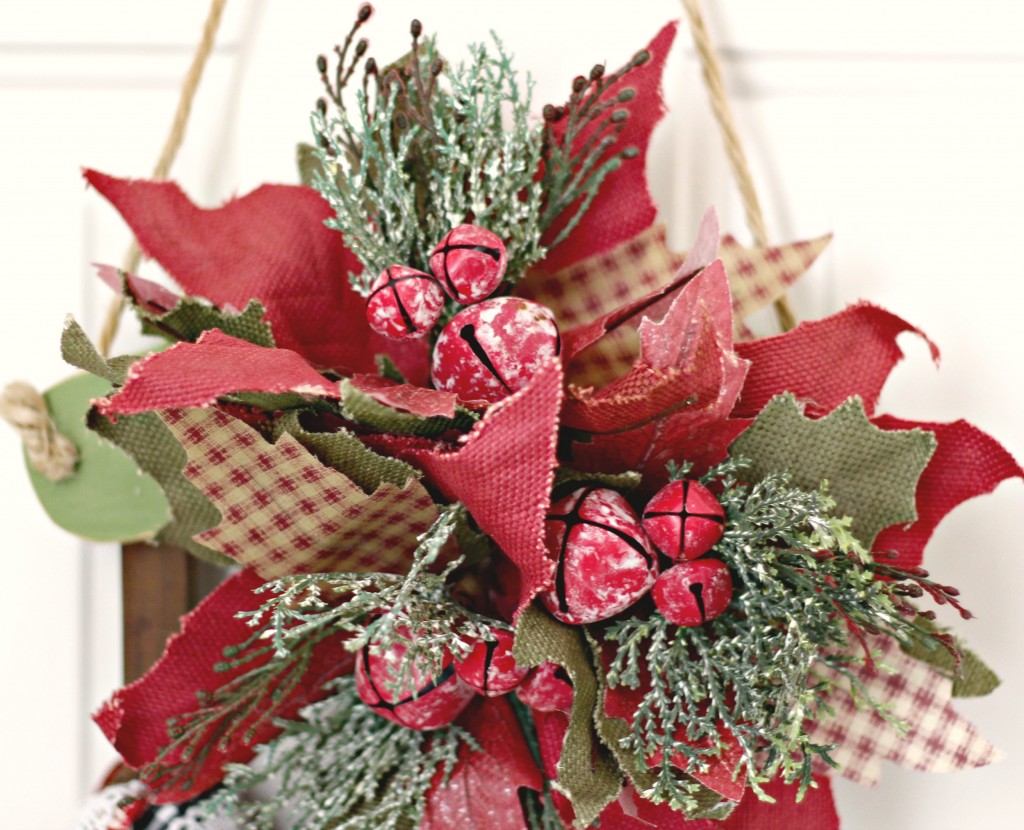 I positioned it slightly to the right. Tie the rope back on the sled.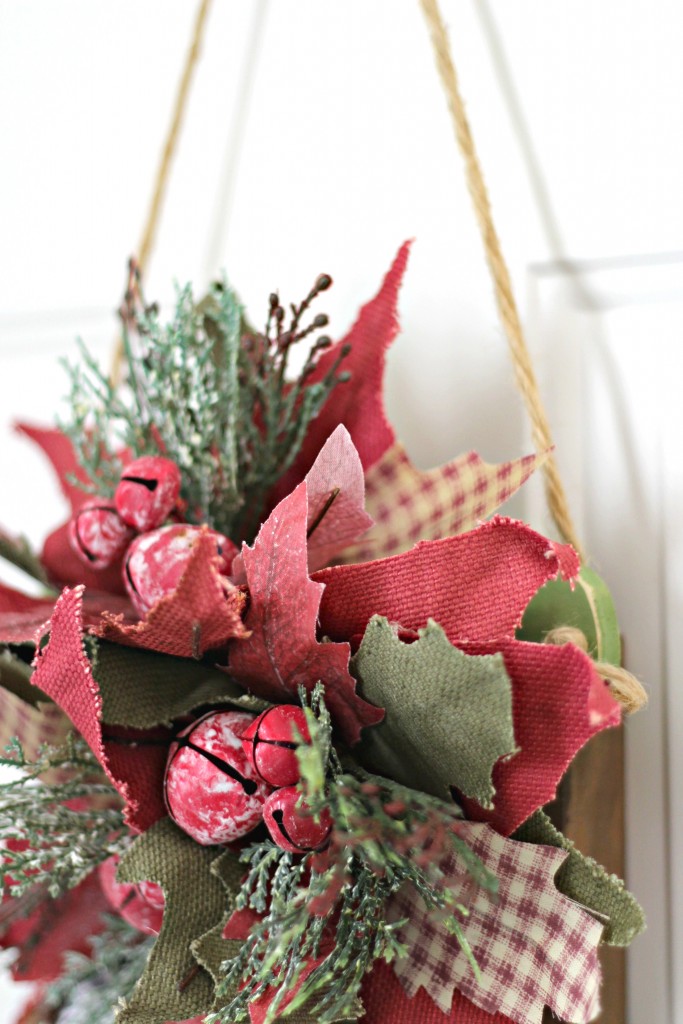 I'm not much for bows but I love ribbons and trim so I tied some pretty ribbons together on the left side of the sled.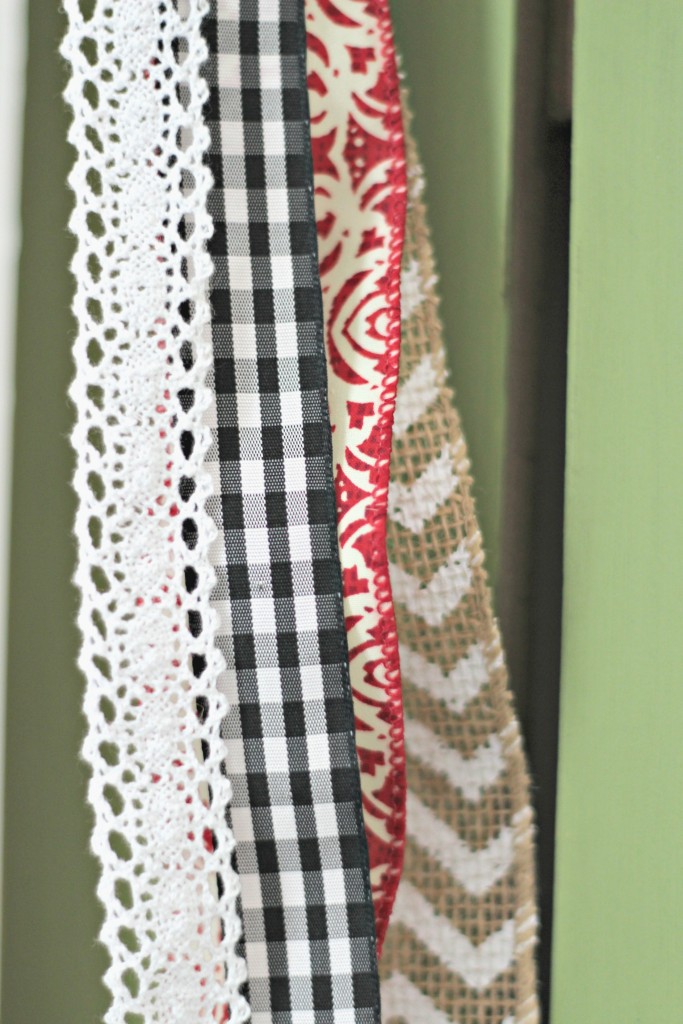 I always wonder why it takes me so long to finish or even start certain projects, but I'm so happy this one is finally finished.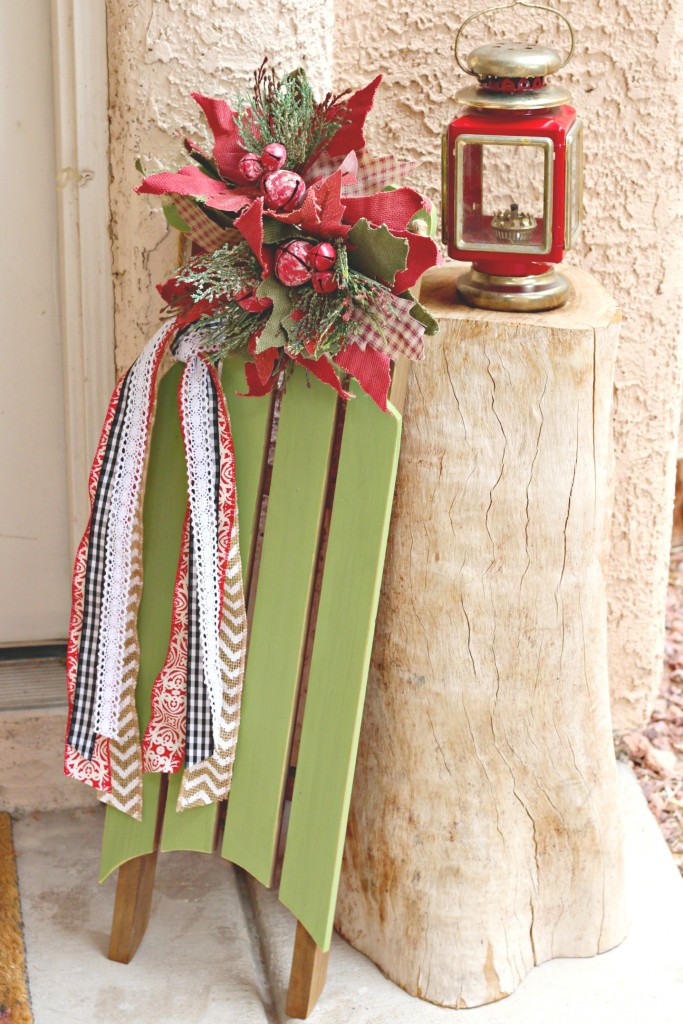 I haven't decided where I'm putting the sled yet but I really like how it looks on the front porch.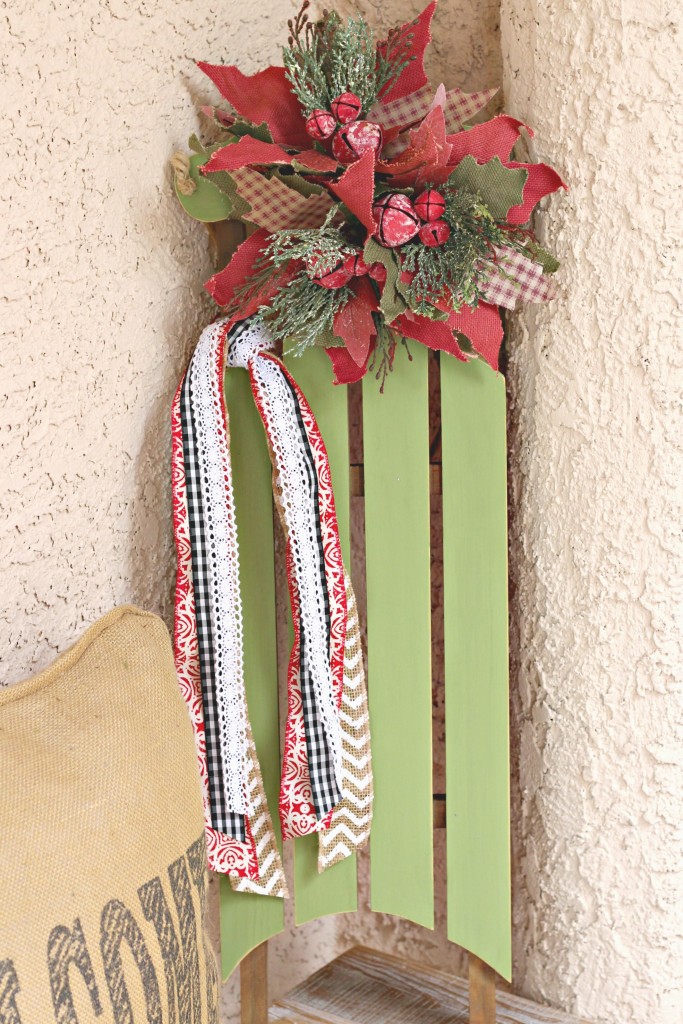 This almost makes me ready to decorate for Christmas. What about you?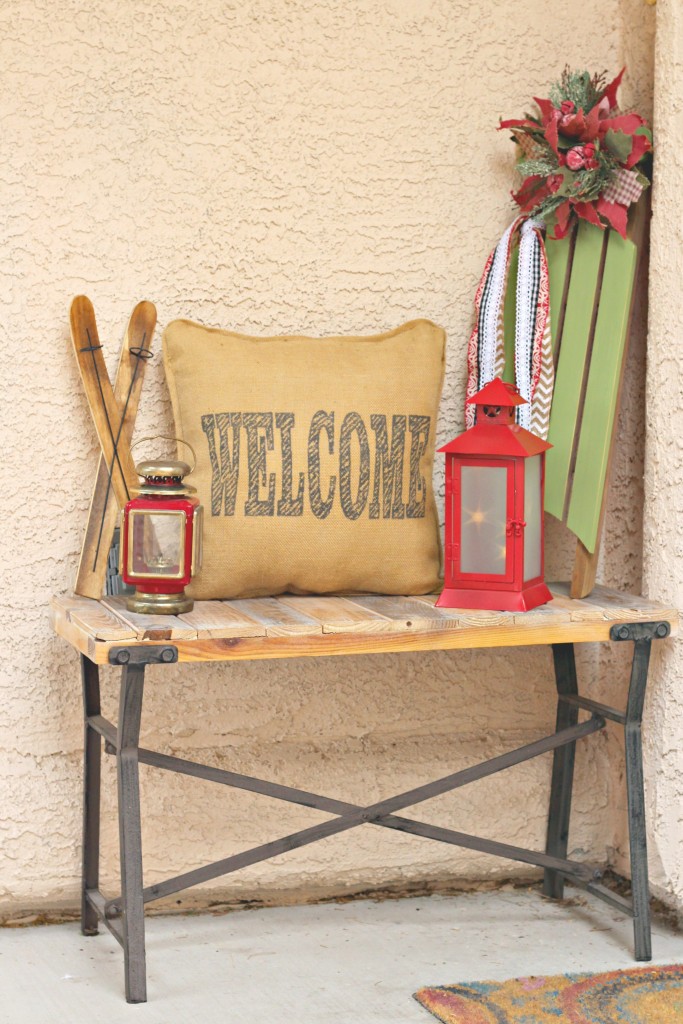 Please join me tomorrow for the next 31 Days of Christmas Ideas post.