This is another one of those projects where I had everything in my crafting stash so I didn't have to spend a penny. Those are my favorite kind of craft projects. But if you don't have everything you need to make this Scrabble Tile Christmas Tree it won't be too expensive to purchase the supplies.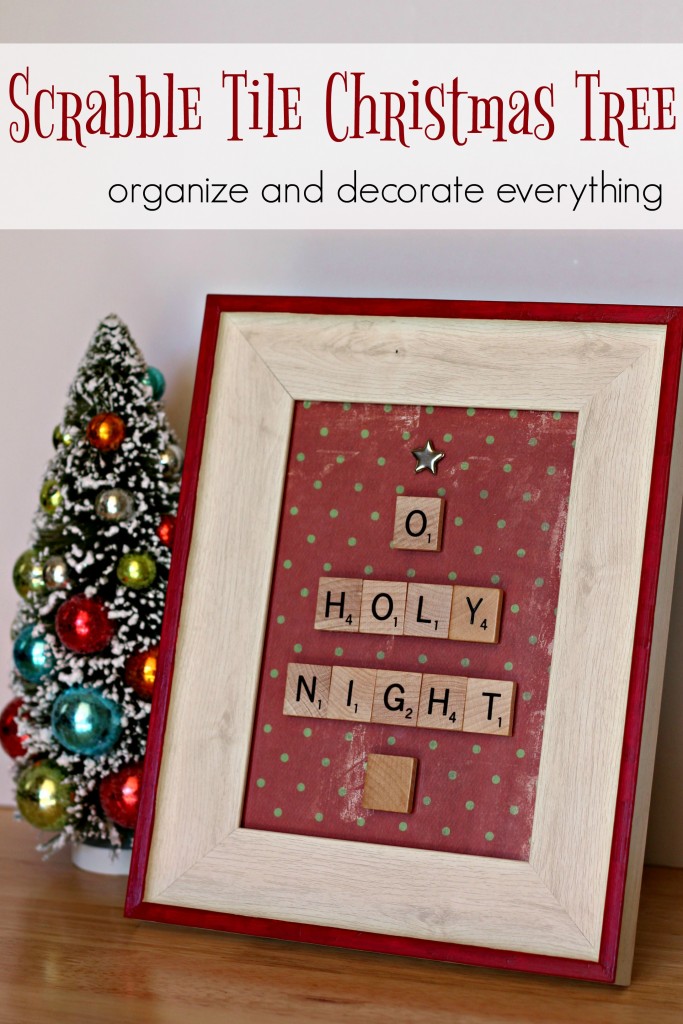 If you don't have scrabble tiles from the game you can order the wood letter tiles separately (there's a link in the supply list). Or I have been able to find the game really inexpensively at thrift stores.
This post may contain affiliate links. They are for your shopping convenience and I receive a small commission when you order. There is no added cost to you.
Supplies needed:
wood scrabble tiles
5x 7 frame
glue dots
scrapbook paper or wrapping paper
paint (optional)
small star brad
There's only a few supplies needed so let's get started.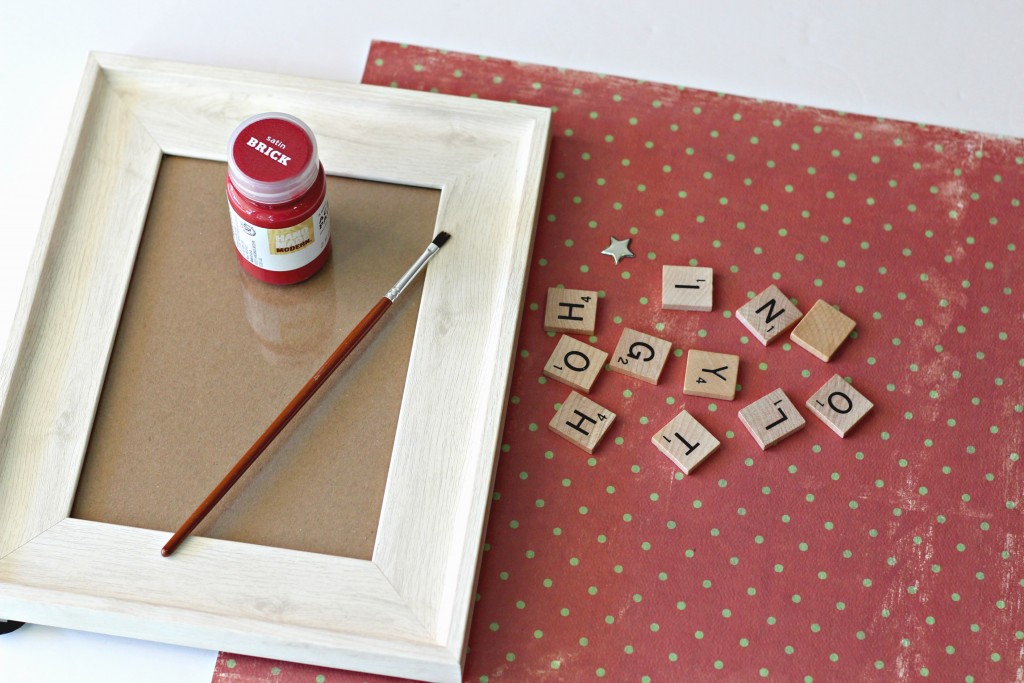 Cut the scrapbook paper to fit the size of your frame. I think a 5×7 frame looks best for this project. I don't know if you already do this but I suggest using a glass cleaner on both sides of the glass so it's starting out free of any finger prints or grime. Insert the paper into the frame.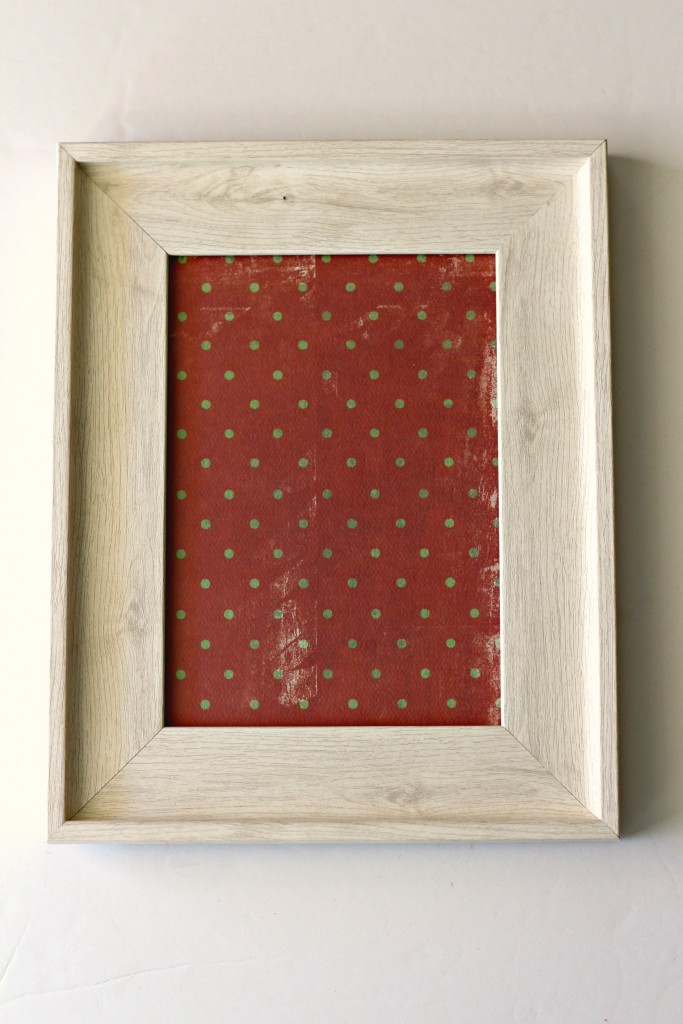 I wanted to add a little more color to the frame so I just painted a little strip of red around the outside of it. You could also use washi tape or even colored duct tape if you like. Or don't paint it at all.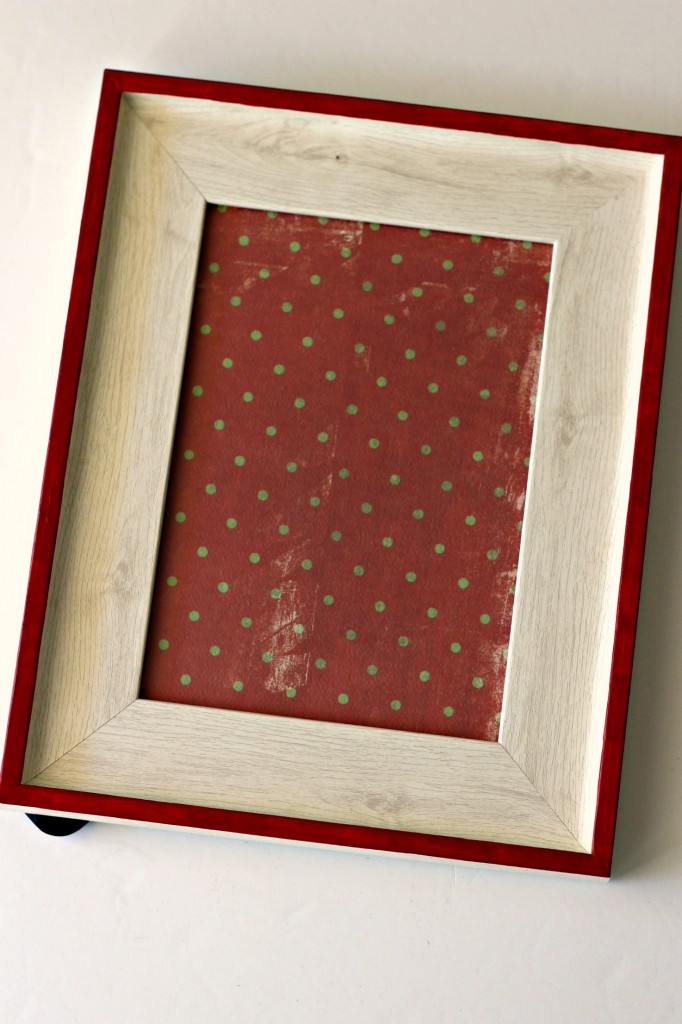 Arrange the scrabble tiles on the outside of the glass, how you want them. You can see on the T that I just placed a glue dot on the back of the tiles to secure them in place. I used a blank tile for the tree trunk. I start with the last row of tiles and work up, then add the blank tile last.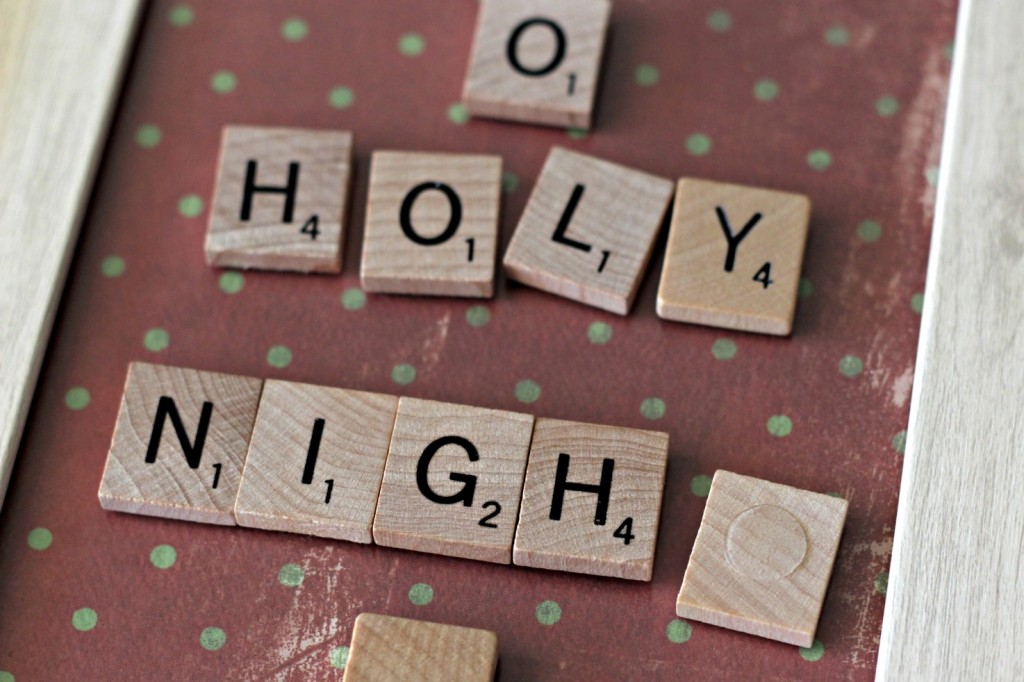 Once the tiles are all secured, glue the star on top of the tree. I used a silver star brad and just clipped the prongs off but you can also use a star button, small wood star, or small metallic star.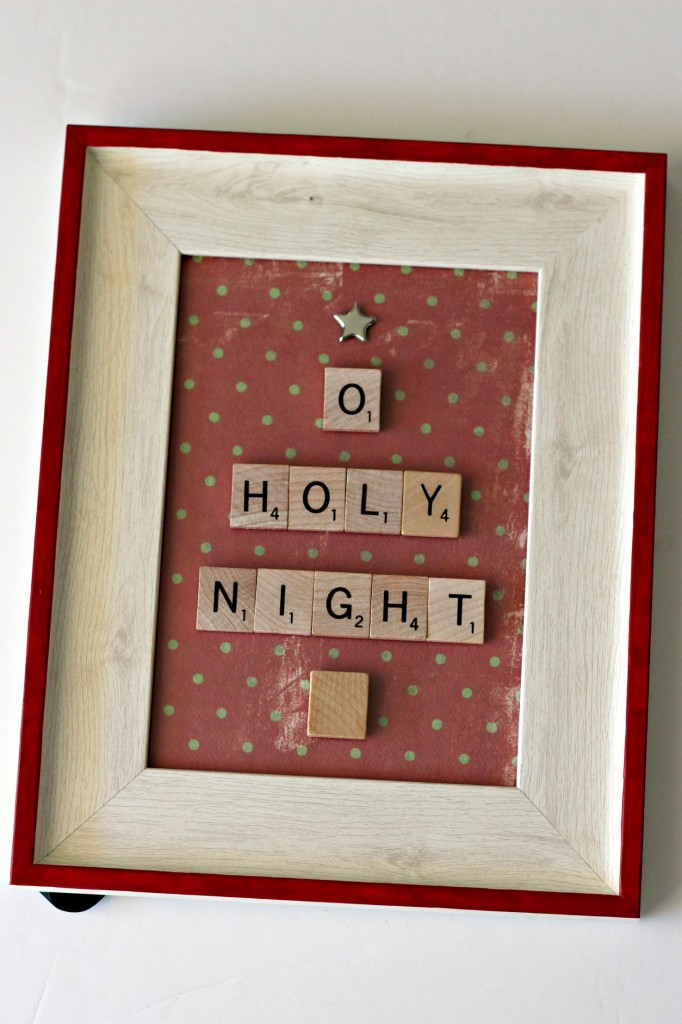 Use reversible scrapbook paper so you can just turn it around if you want to change the look. You could also place a few different patterns of scrapbook paper in the frame and change them whenever you like.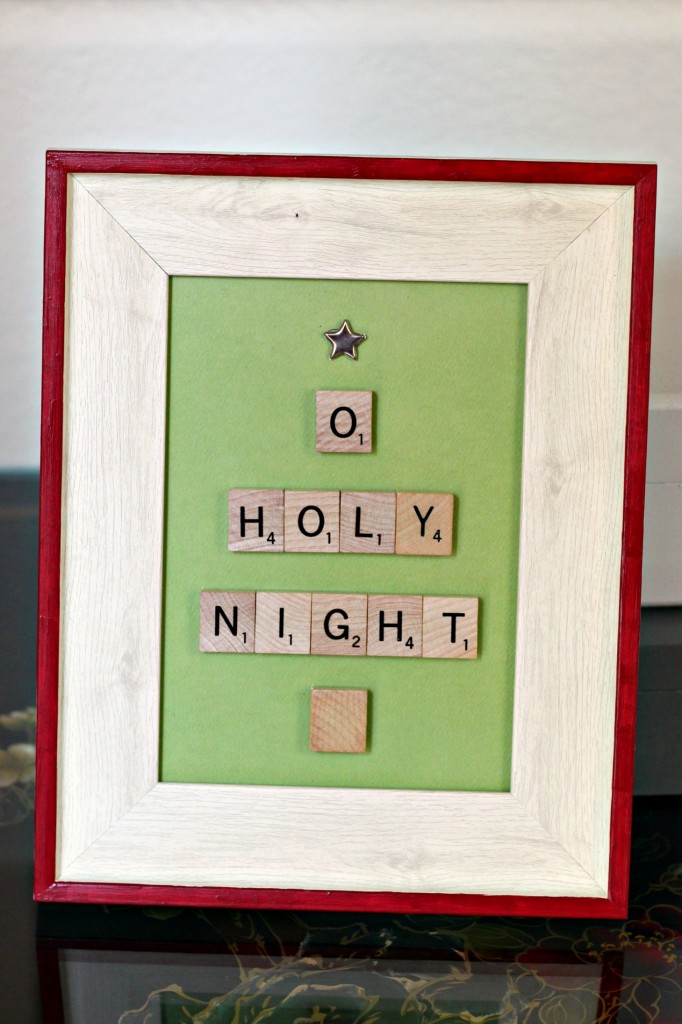 If you're looking for a quick craft to add to your Christmas decor, this one is it. It would make a sweet gift too.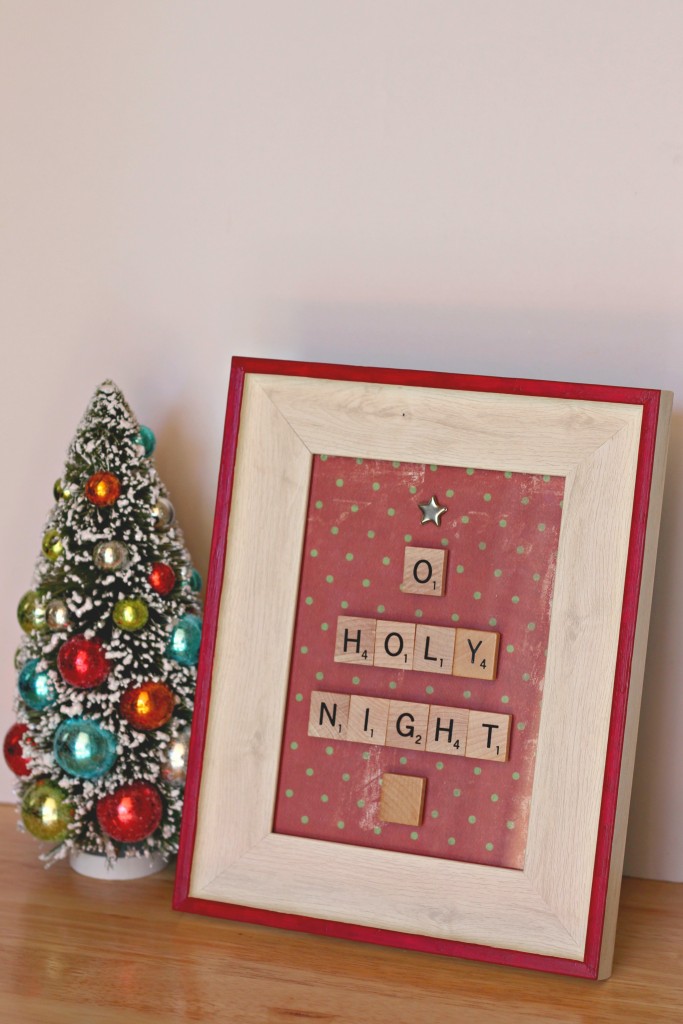 And it's easy to customize to fit your home decor by simply changing the paper. What would your tree say?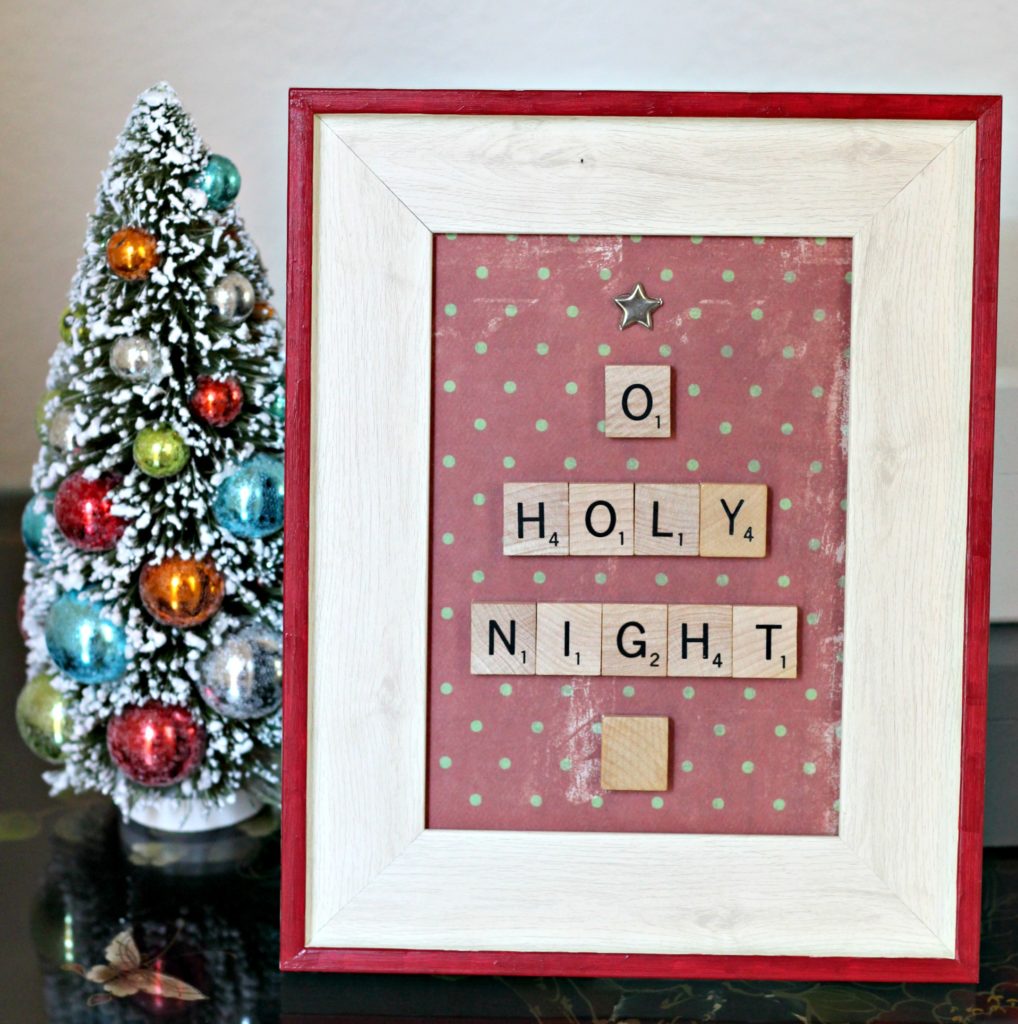 Pin it for Later: Scrabble Tile Christmas Tree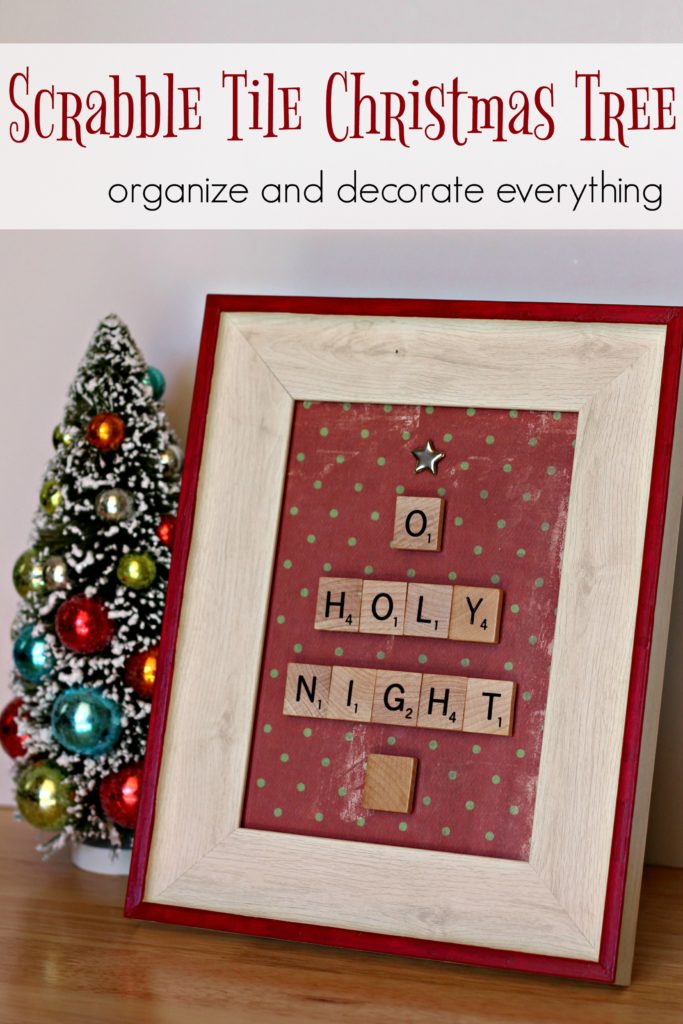 You might also like these posts:
Woodland Scarf Wreath
Wood Slice Chalkboard Ornaments