Make this adorable Woodland Scarf Wreath for only $6 with items purchased at Dollar Tree.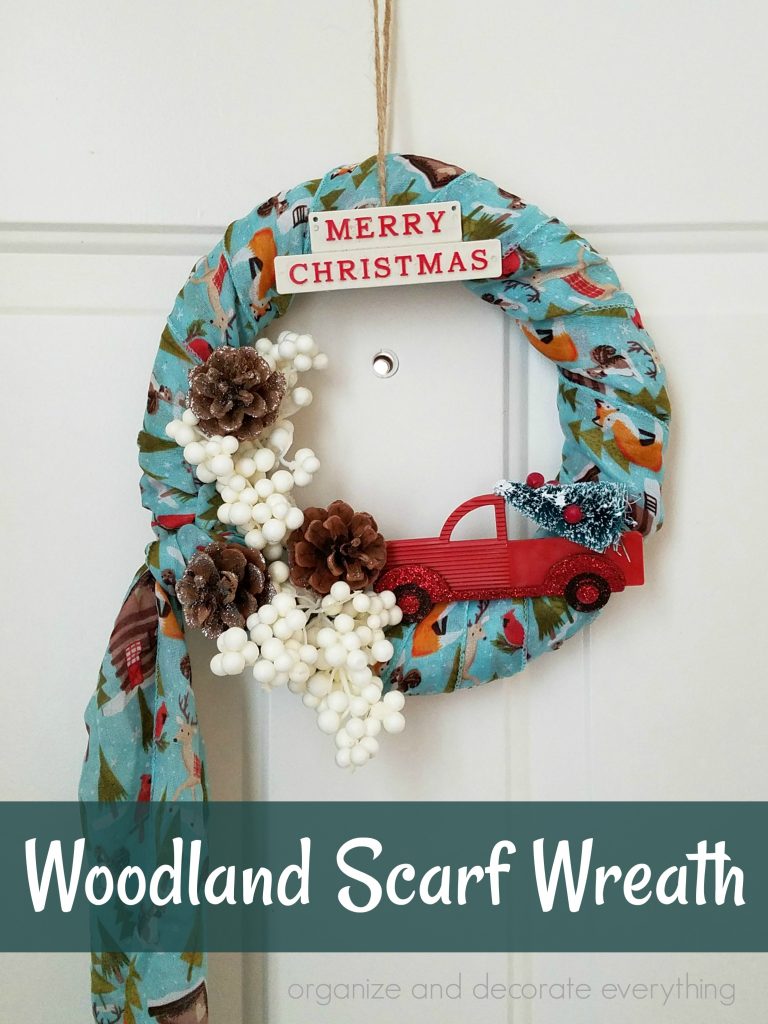 As most of you know my injury and surgery has made it difficult for me to get around much. I've only left home a few times but I've been wanting to make a trip to Dollar Tree to check out their Christmas stuff. I've always been able to find fun things there to help decorate my home on a budget. I had no idea what I was going to create so I looked around for inspiration. This super cute scarf caught my eye so I started gathering items to make an adorable wreath.
Supplies needed:
wreath form
scarves (2)
truck ornament with Merry Christmas attached (I took them apart)
pine cone spray
white berry spray
twine
glue gun
wire cutters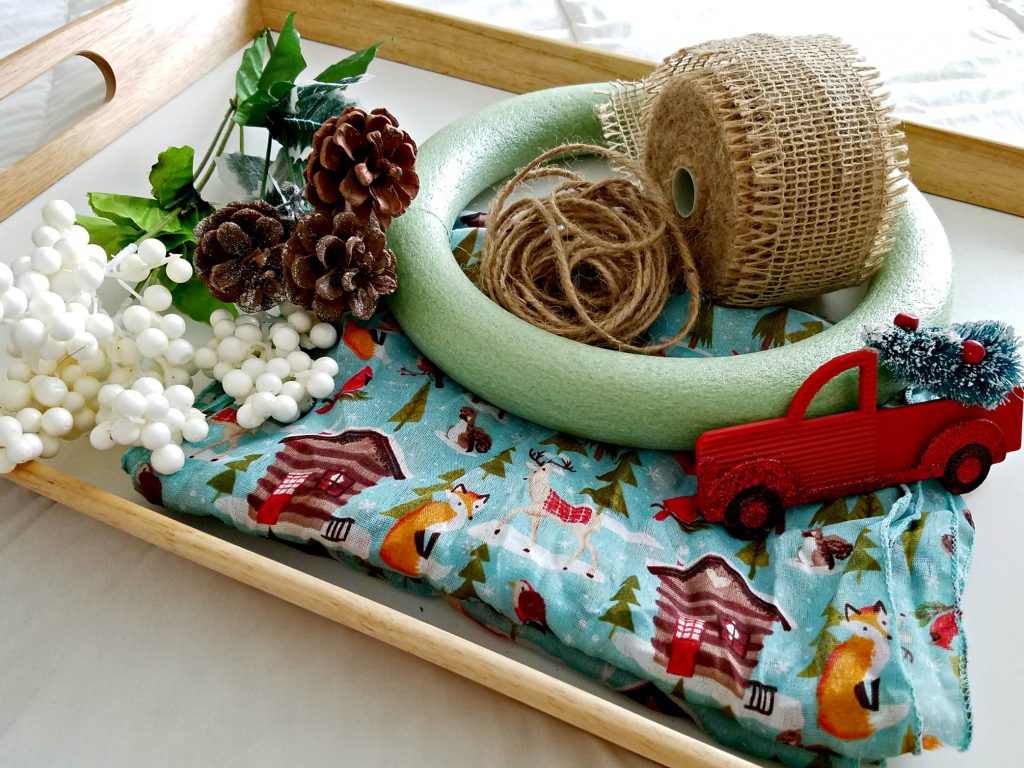 Start by folding the scarf in half as shown. Isn't this pattern adorable? I'm thinking of going back and getting more. I feel like I can make my whole Christmas theme around this scarf.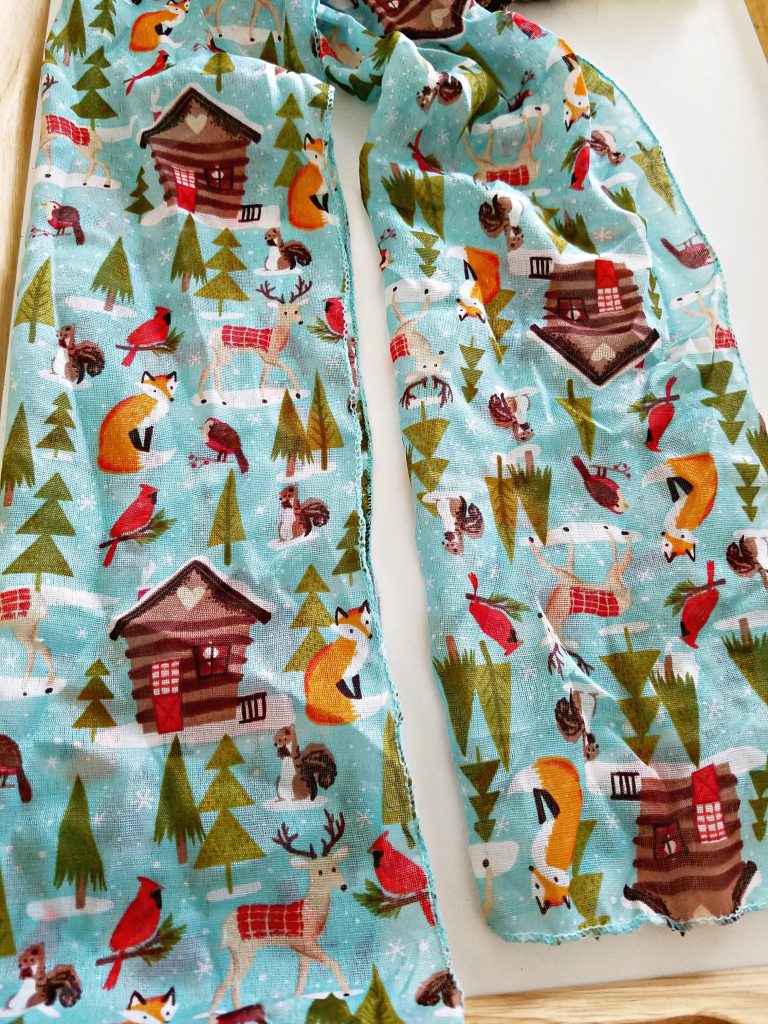 Hot glue the scarf to the wreath form to hold it in place them start wrapping the wreath. I used 2 scarves for this wreath. I feel you could probably get away with only using 1 but I like it looking a little fuller. Start wrapping the second scarf where the first one leaves off. I made sure it ended and began in the back so the seam didn't show.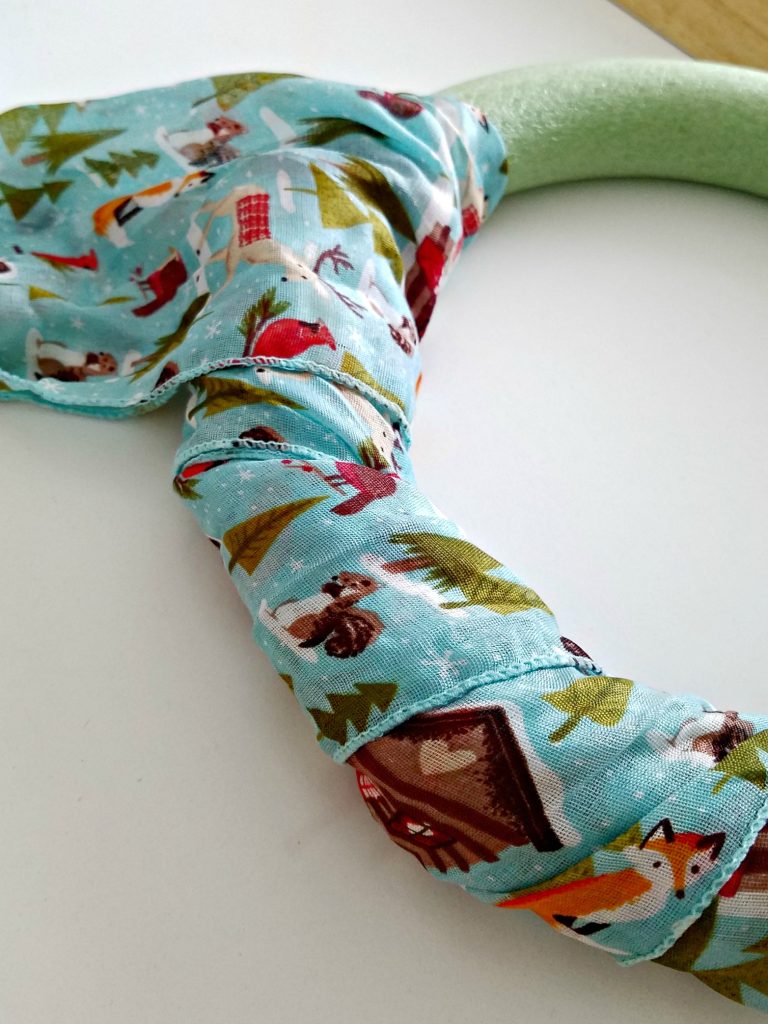 You can either cut the second scarf and glue the end in place to complete the wreath or leave it long like I did. I like the substance the length gives to the wreath. I tied a knot and glued it in place, as shown below. It's kind of unexpected and fun.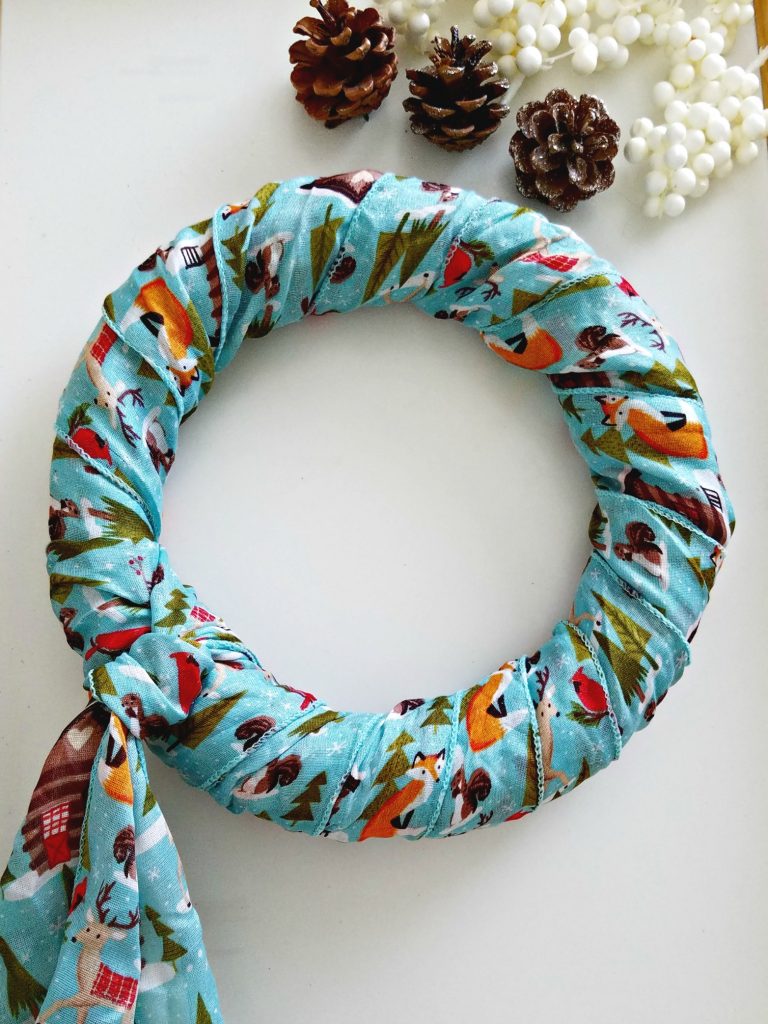 Use wire cutters to cut the pine cones and berries from the stems. Choose a design and hot glue them in place.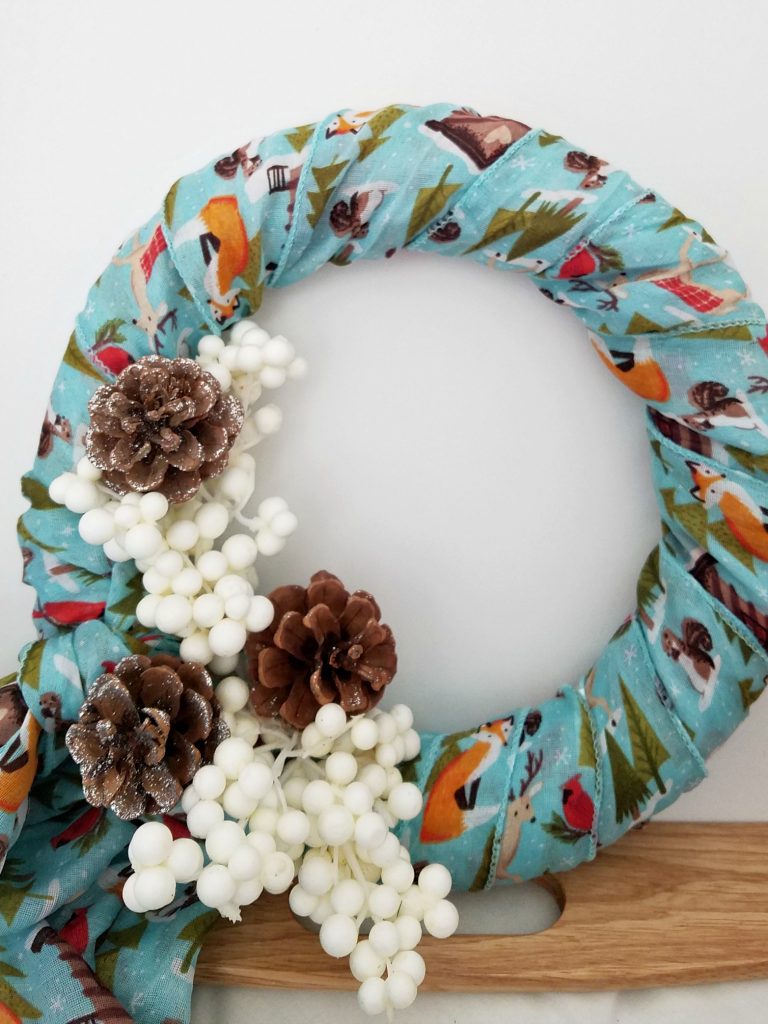 Hot glue the truck in place on the right side of the berries and pine cones.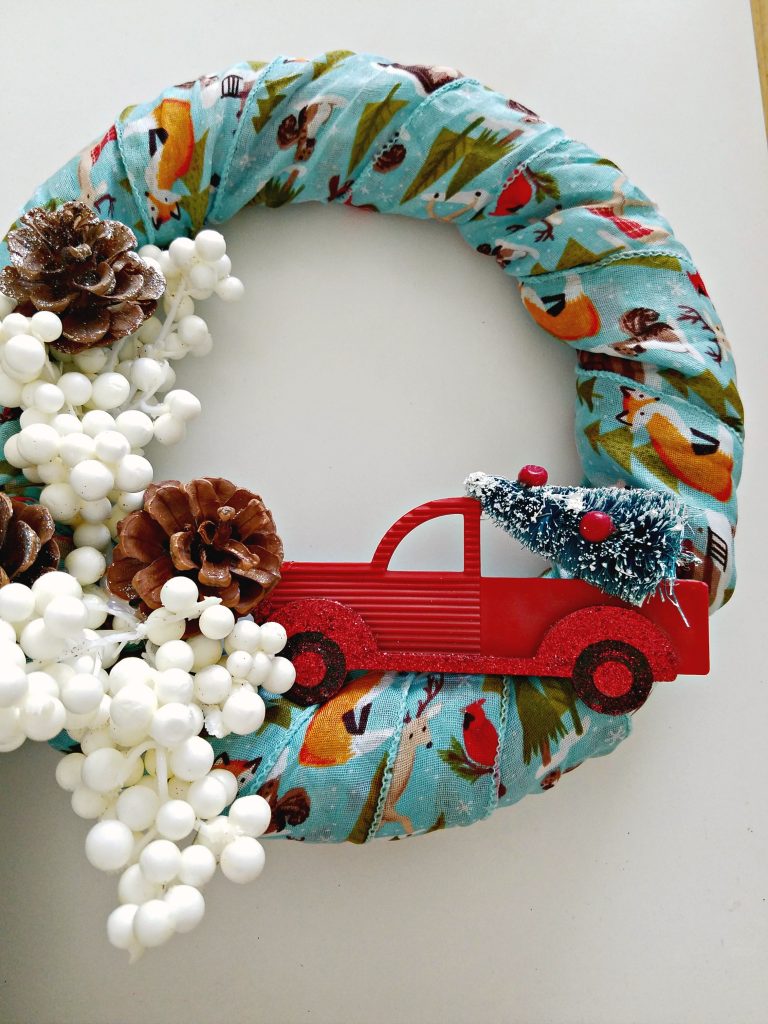 The Merry Christmas was hanging from the tires of the truck ornament. It was actually pretty cute but I didn't like the placement. I cut it off from the ornament and hot glued it to the top of the wreath. Wrap a piece of twine around the wreath to hang it. You could also hang it from burlap ribbon but I decided against it.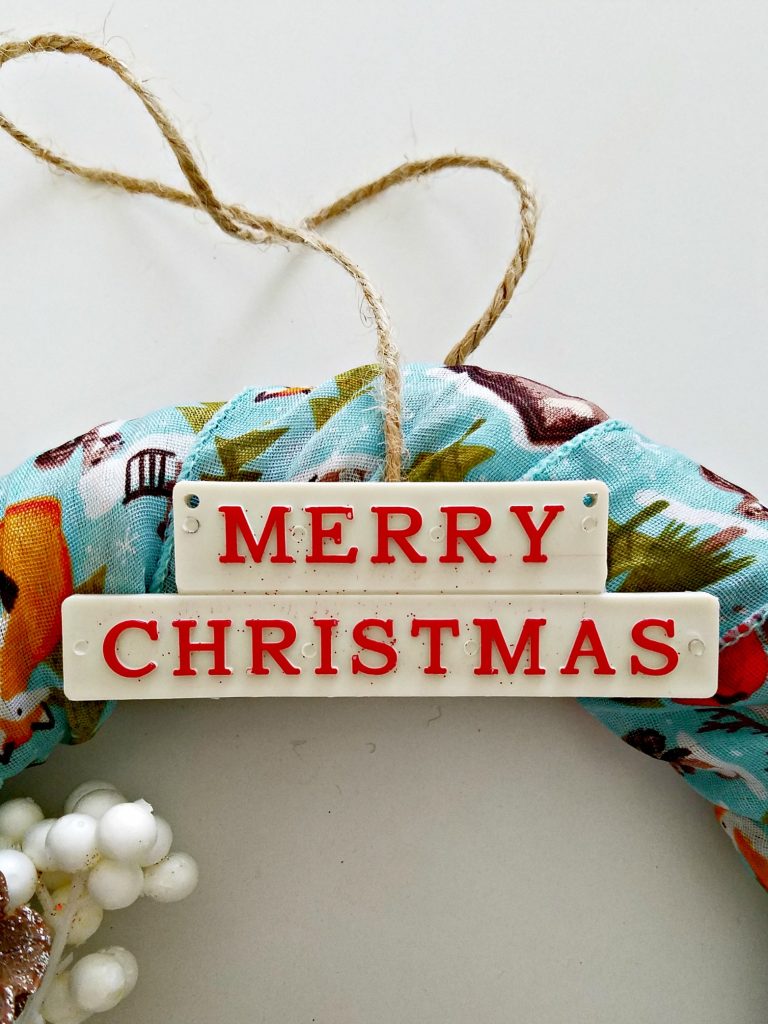 I really love how cute this turned out and how quick and easy it was to make. Of course, the price was pretty incredible too. Do you like Dollar Tree crafts? What are you going to create?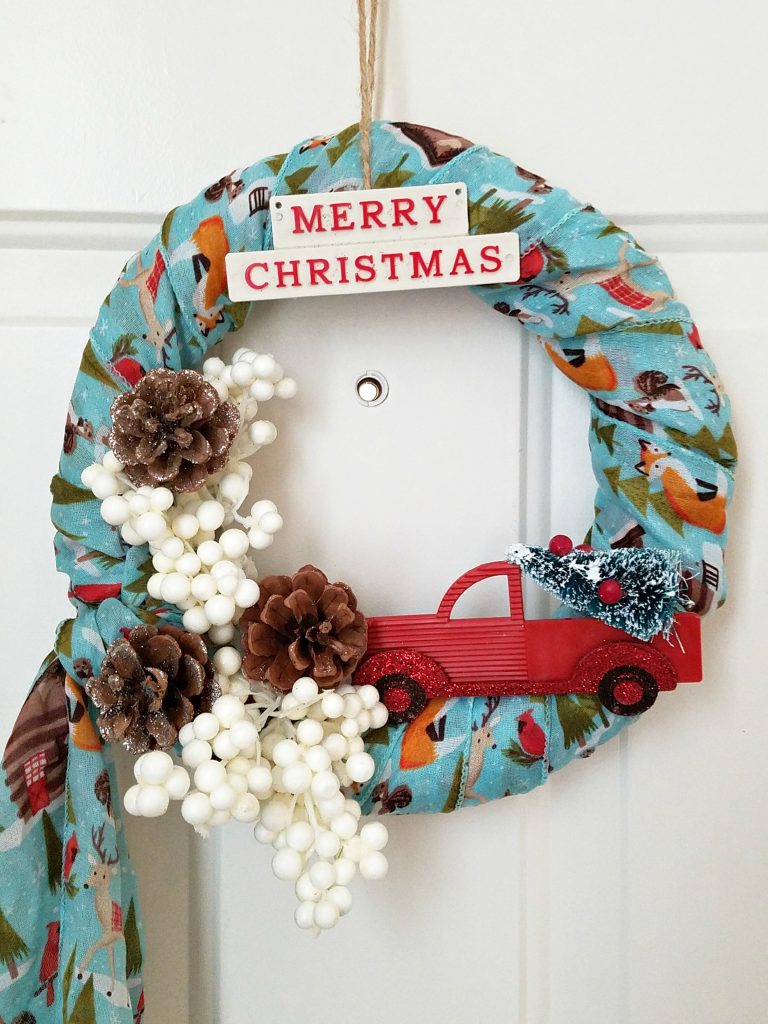 Pin it for later: