I can't remember when was the last time I had a wreath on my front door. It's been that long! My front porch has been lacking in welcoming guests since January. It was about time I made a new wreath and spruced up the front porch a bit. A little front porch with nothing on it and a plain white door doesn't scream welcome to my home. I'll share the porch in another post by I wanted to share this Monogram Tulip Wreath in this post. I love how Springy it is but it would also look great left out all Summer long. That is, if I don't get around to making a new wreath before then.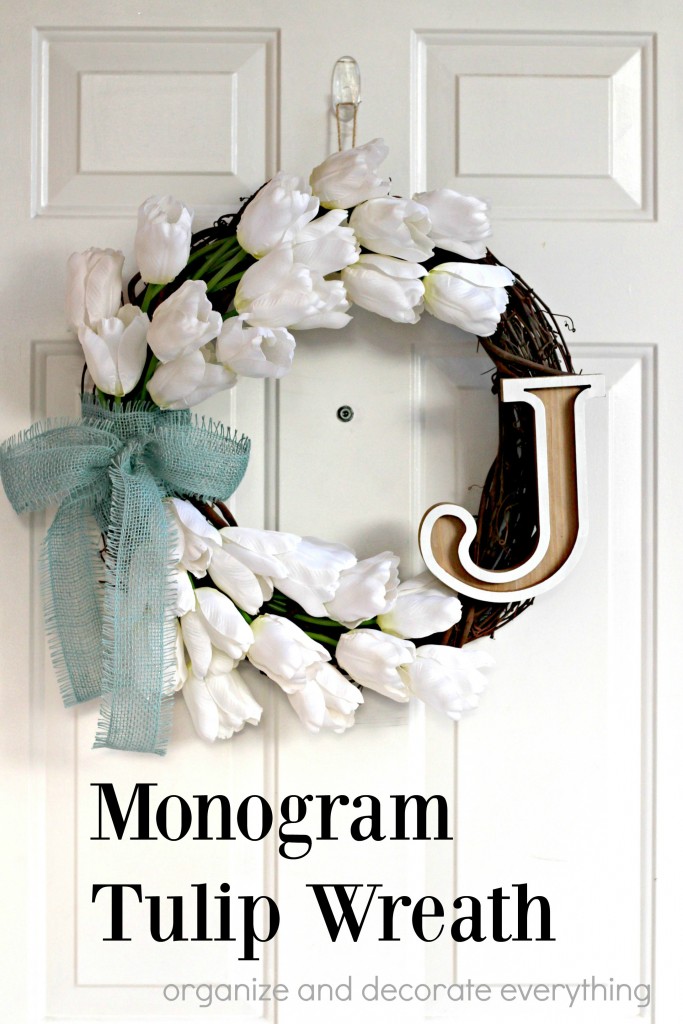 Wreath supplies:
Grapevine wreath
2 Tulip bunches (Michael's)
Burlap ribbon (Michael's)
Monogram (Michael's)
White paint
Paint brush
Hot glue gun
Scissors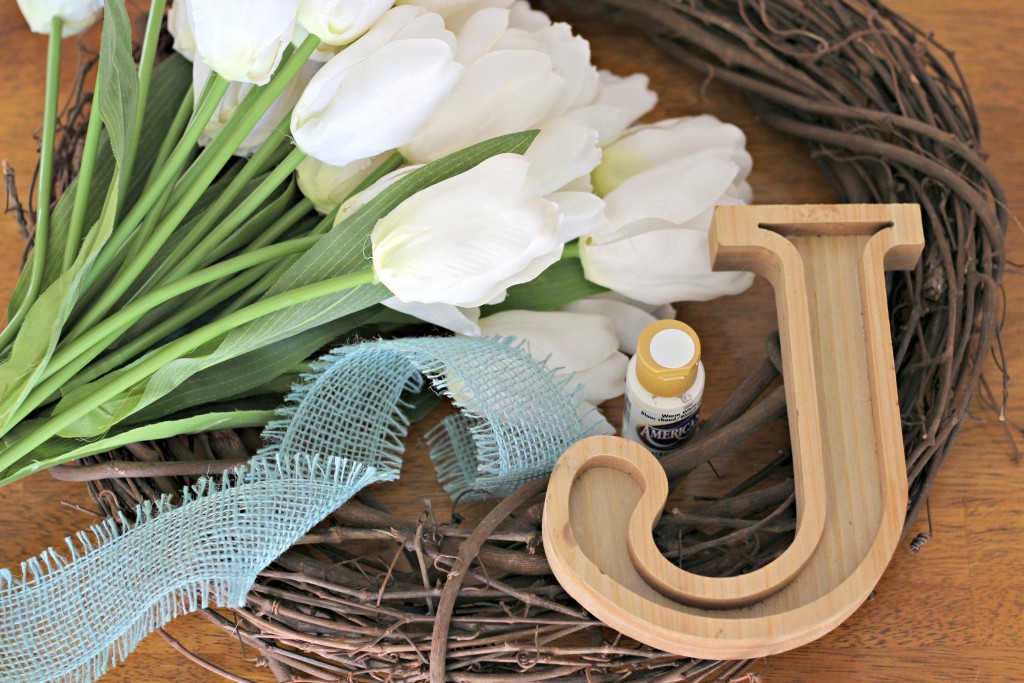 I love the shape and texture of this monogram but it was a little too close the the color of the wreath. I painted the top of the monogram white to help it stand out. I love it so much more now.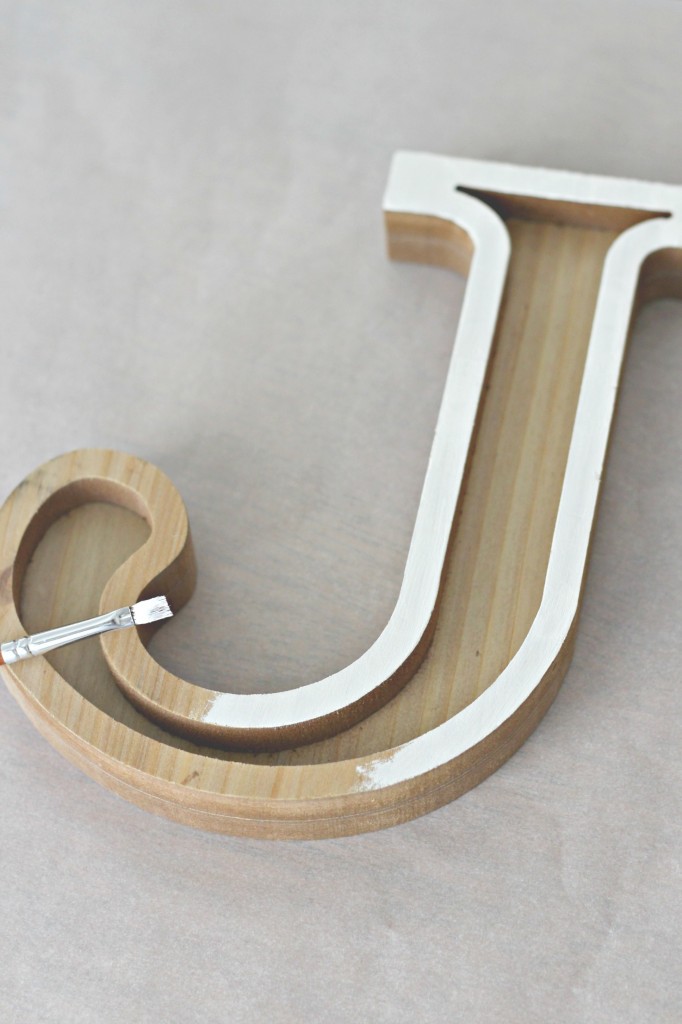 These tulips were easy to pull out of the bunch. If I need to cut them I usually use small wire cutters. There are 14 large tulips in each bunch which is plenty for this wreath. I was also going to use some of the leaves, but decided not to once I had the tulips in place.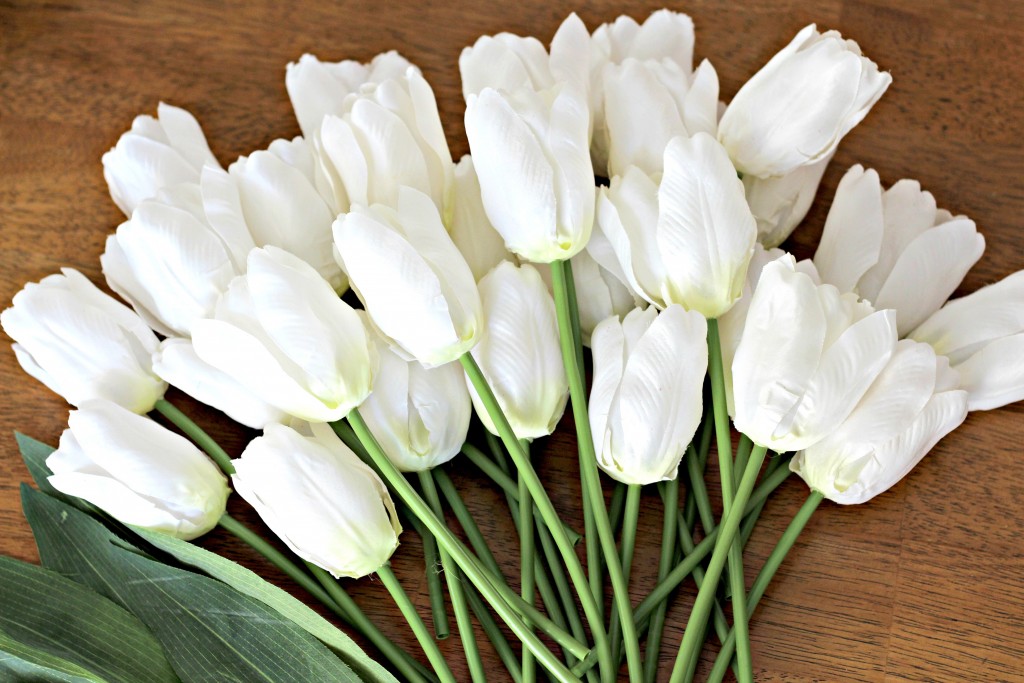 Start a couple inches past center and slide the tulips into gaps in the grapevine wreath. Play around with the placement until you get the look you like. You want the bow to be at about 9 0'clock so keep that in mind as you're placing the tulips. I didn't use any adhesive or wire to hold to tulips in place. I like how they're not perfect but if you want them to be a little more uniform use wire to hold them in place by wrapping it around the tulip and a section of the grapevine.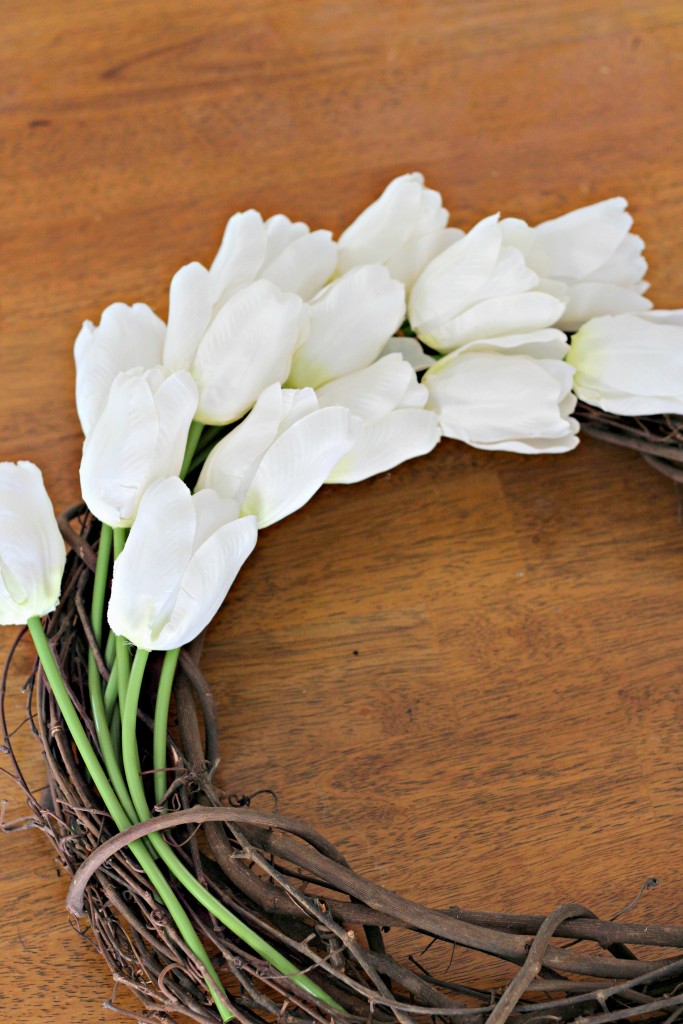 Now place the tulips in the same way in the bottom of the wreath. I have 15 tulips in the top area and 13 in the bottom area. Trim any stems that are too long. I had to trim 3-4 in the bottom area, you might be able to notice in the photo below.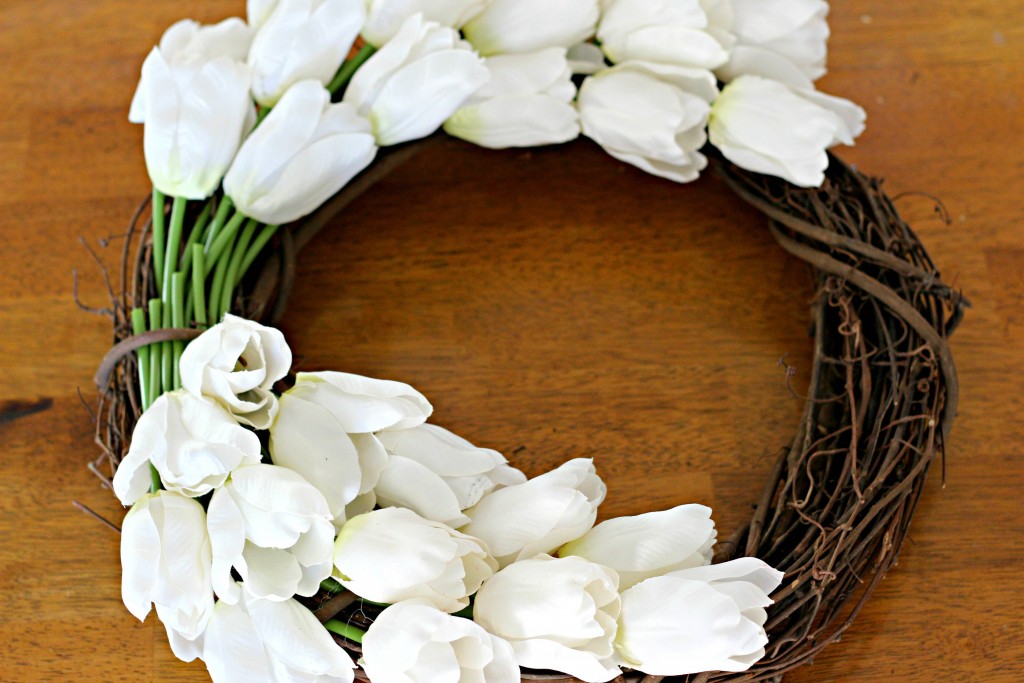 Wrap a strip of burlap ribbon a few times around the wreath to hide the stems. No need to glue it in place.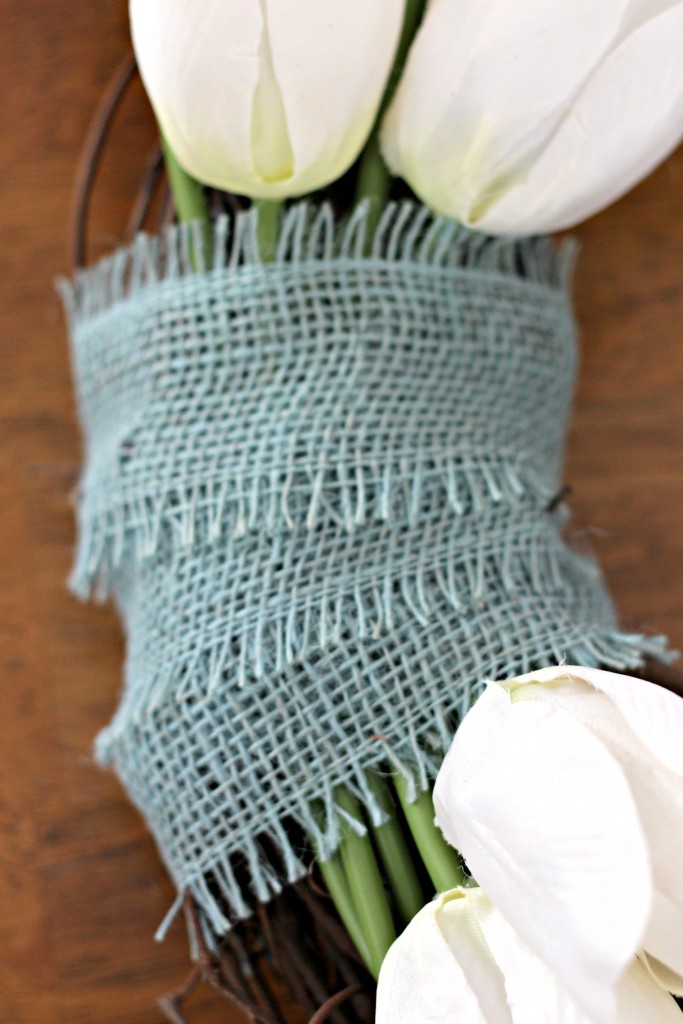 Tie more burlap ribbon around the wrapped part and form a bow, this will hold it all in place and help hold the tulips in place.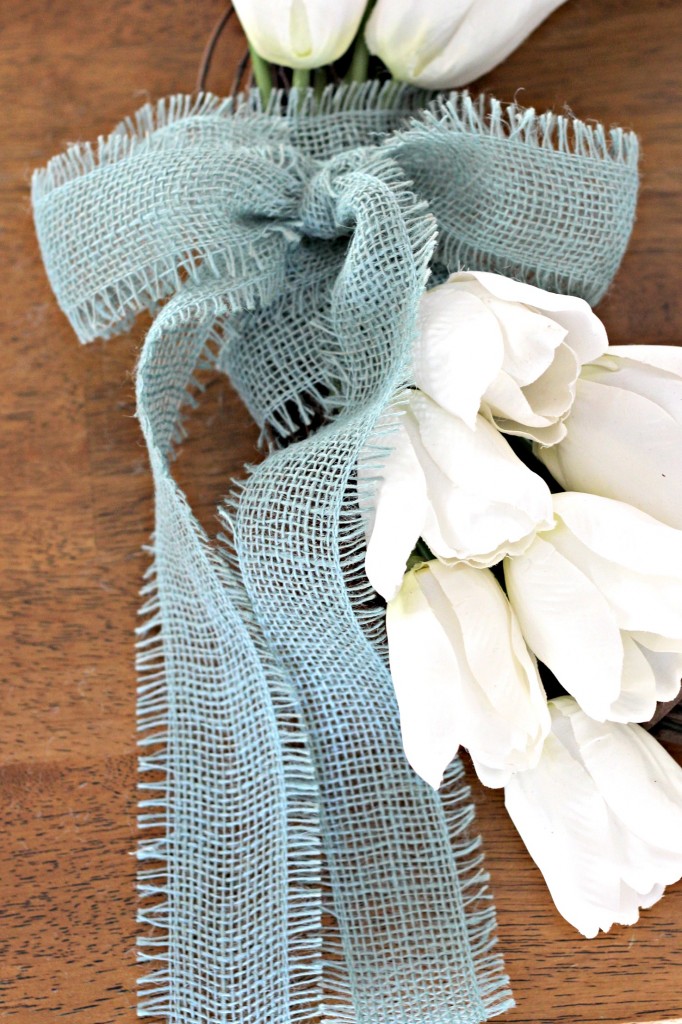 Hot glue the monogram to the bottom right side of the wreath. You could also wire it or hang it on if you have a different letter. There's not many ways you can secure a letter J.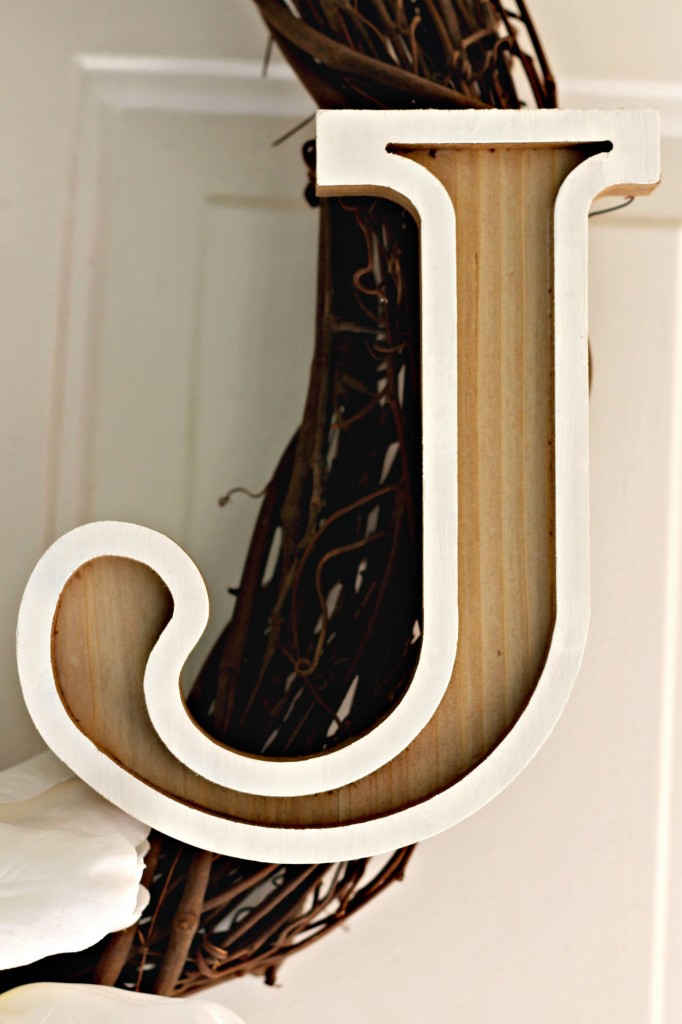 My daughter came home from school and the wreath was the first thing mentioned. She really likes it, I do too. I think it's going to stay up for a while.