Sometimes I have no idea where my brain is. This wreath was suppose to be a St. Patrick's Day wreath and say Lucky on the banner. I started working on it and the banner somehow ended up saying Spring. I think I had in the back of my head how close St. Patrick's Day was and felt like I was cutting it too close so my brain switched it to Spring. Oh well, I'm going with it. I ended up with a Polka Dot Spring Wreath which could easily be changed to a St. Patrick's Day wreath by changing the letters on the banner, so if you want it to say Lucky feel free to do it right the first time. I could've changed it but by that time I was just ready to move on. It still has the green polka dot fabric so I'm happy!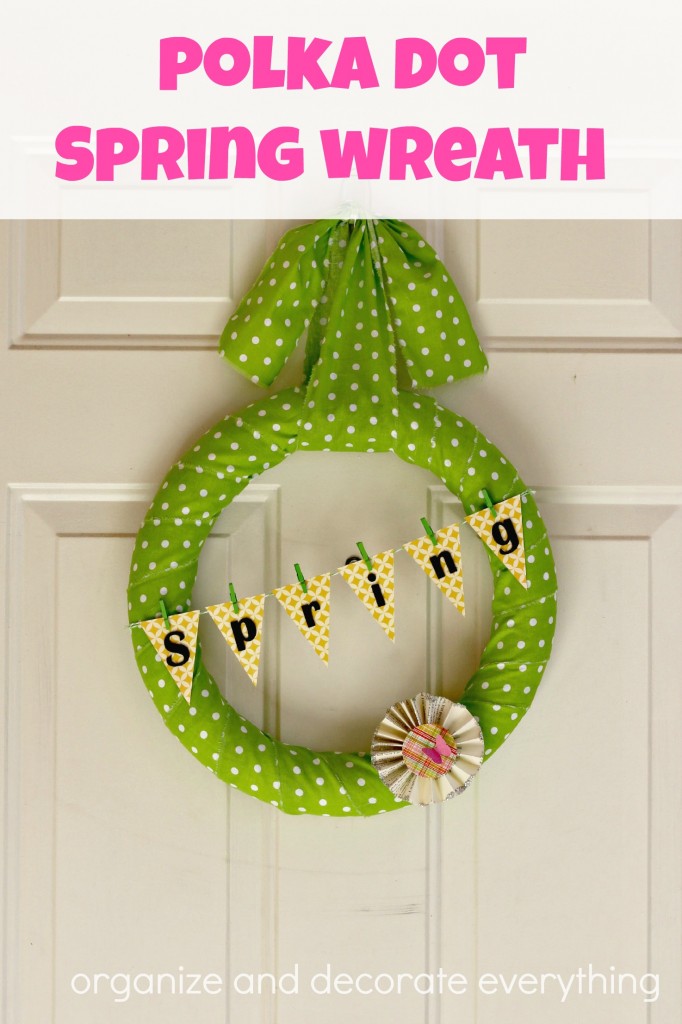 This post contains links to products for your convenience. Some may be affiliate links which means I get a small commission from the sale but there is no additional cost to you.
Here's What You Need:
Foam wreath
Fabric
Letter stickers
Scrapbook paper
Tiny clothes pins
Bakers twine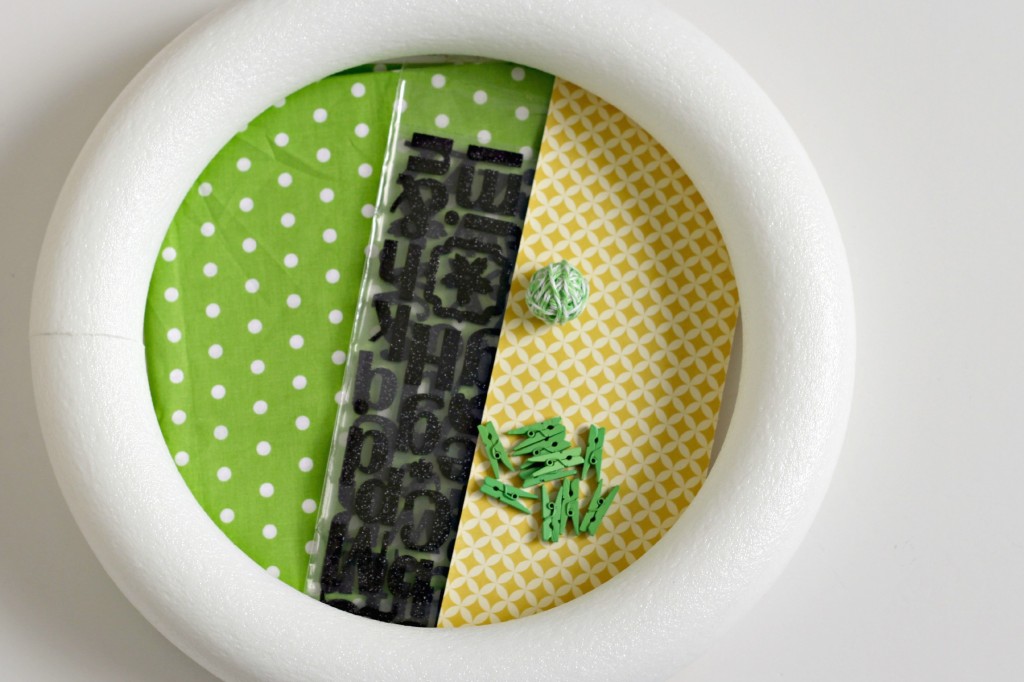 Start by ripping the fabric into 3″ strips. I needed 5 strips – four to wrap the wreath and one to hang it from. It will depend on the length of your fabric to how much you will need.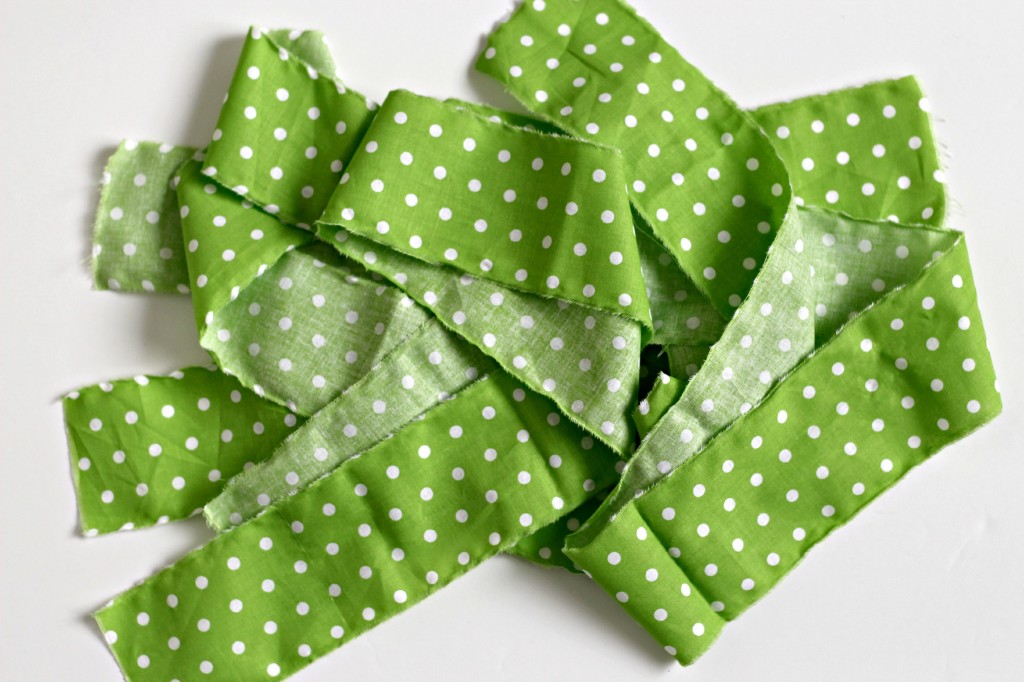 Use hot glue to secure the fabric to the wreath. Add the fabric strips until the whole wreath is wrapped. I made sure all the strips ended on the back of the wreath so there were no seams on the front, even if I had to cut off a bit to make to fit.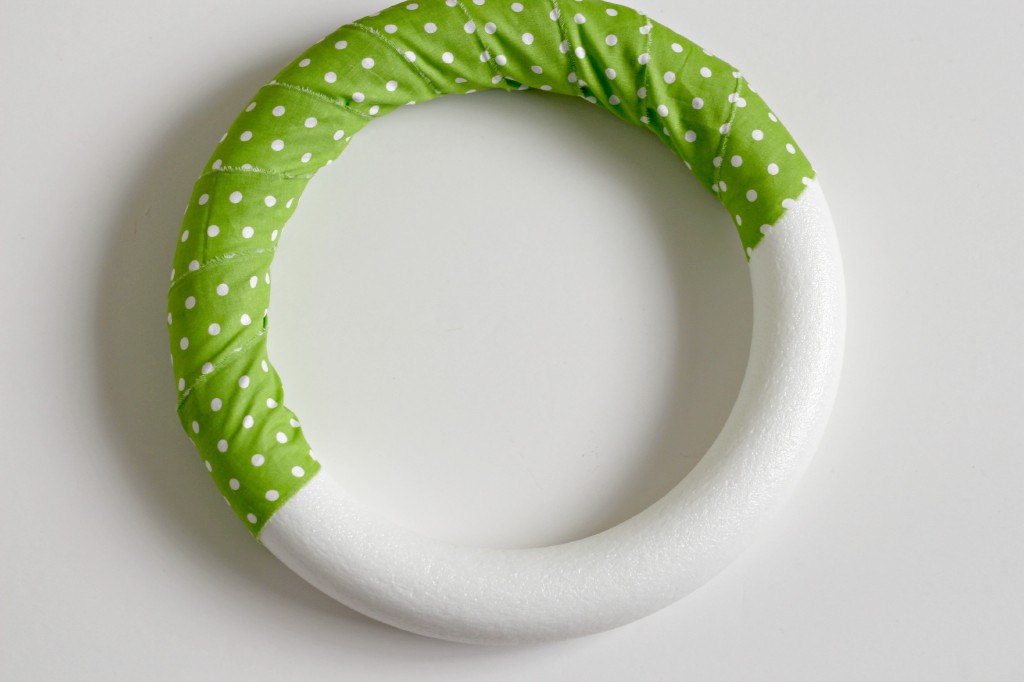 Make the banner pieces by cutting 3″x2″ triangles. I really like both sides of this paper.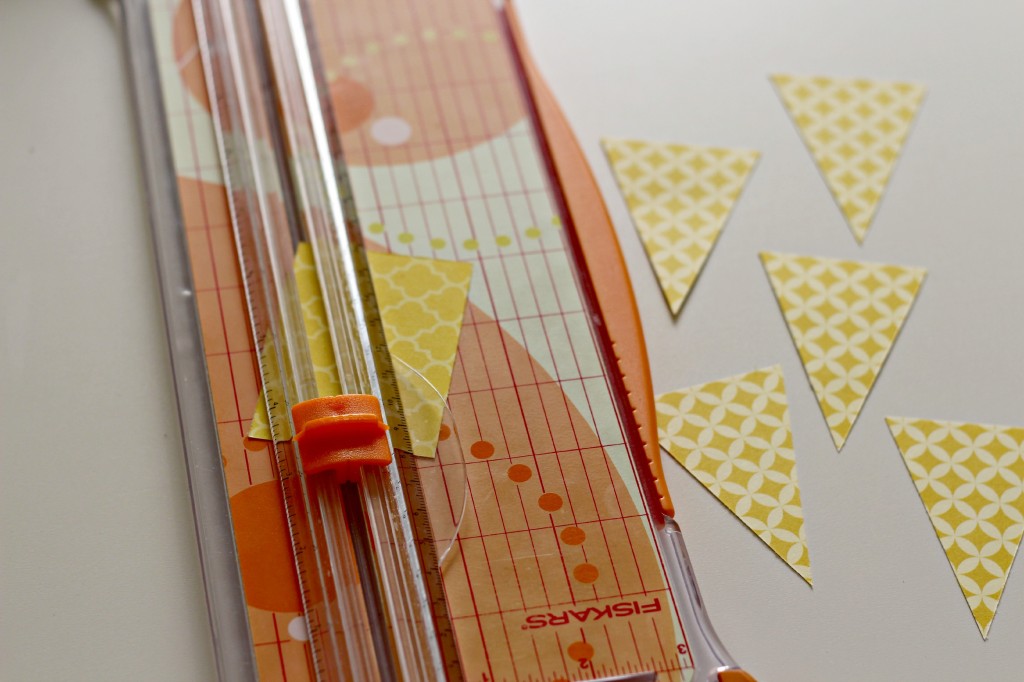 Now put the stickers on the banner pieces. So remember how I forgot I was suppose to be spelling Lucky? Now would be a good time to spell Lucky on the other side and you could change the banner anytime you want. Yep, that's what I'm going to do!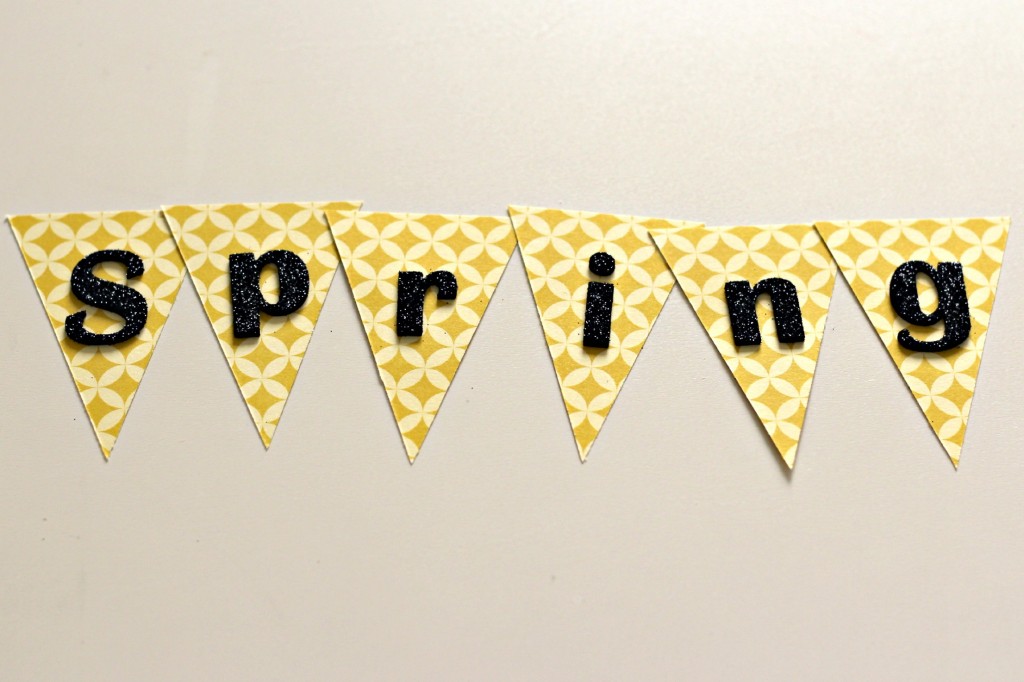 Tie the bakers twine on the wreath and secure the banner with tiny clothespins onto the bakers twine. Why are miniature things so cute?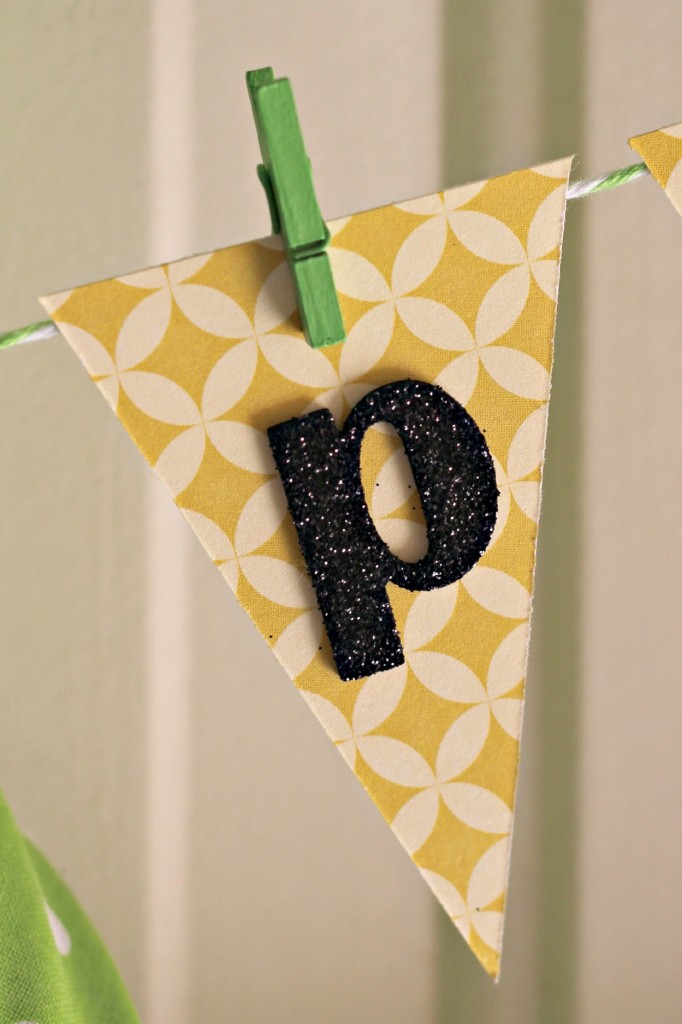 Spring or Lucky?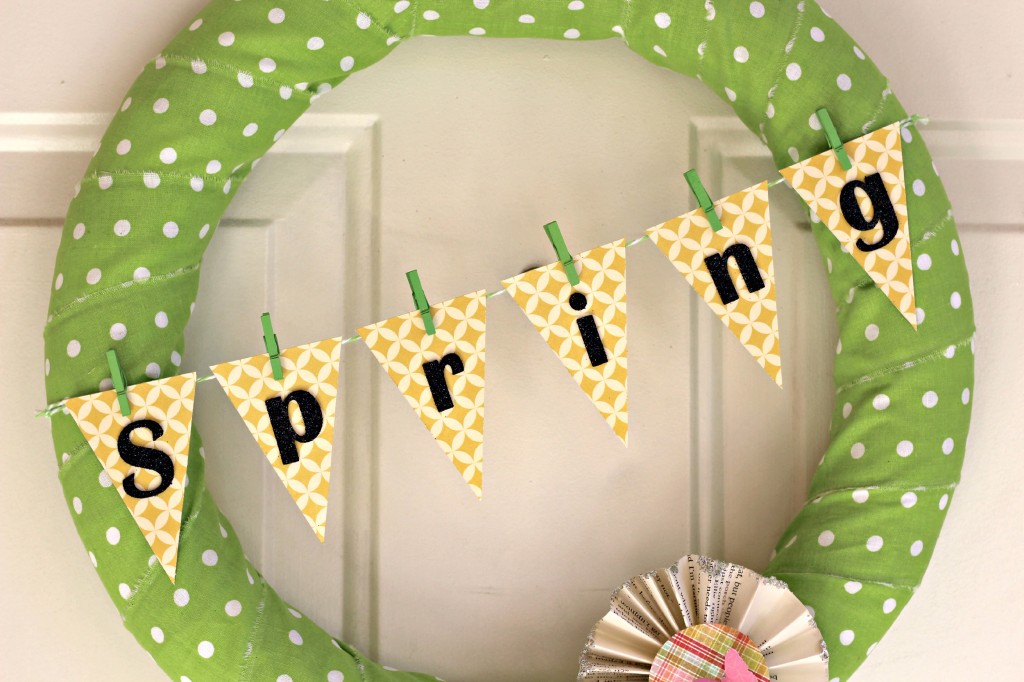 Once I had the banner on the wreath it was too plain so I added a little something to the bottom right. I already had the paper medallion so I added a circle of scrapbook paper and a punched butterfly to the top.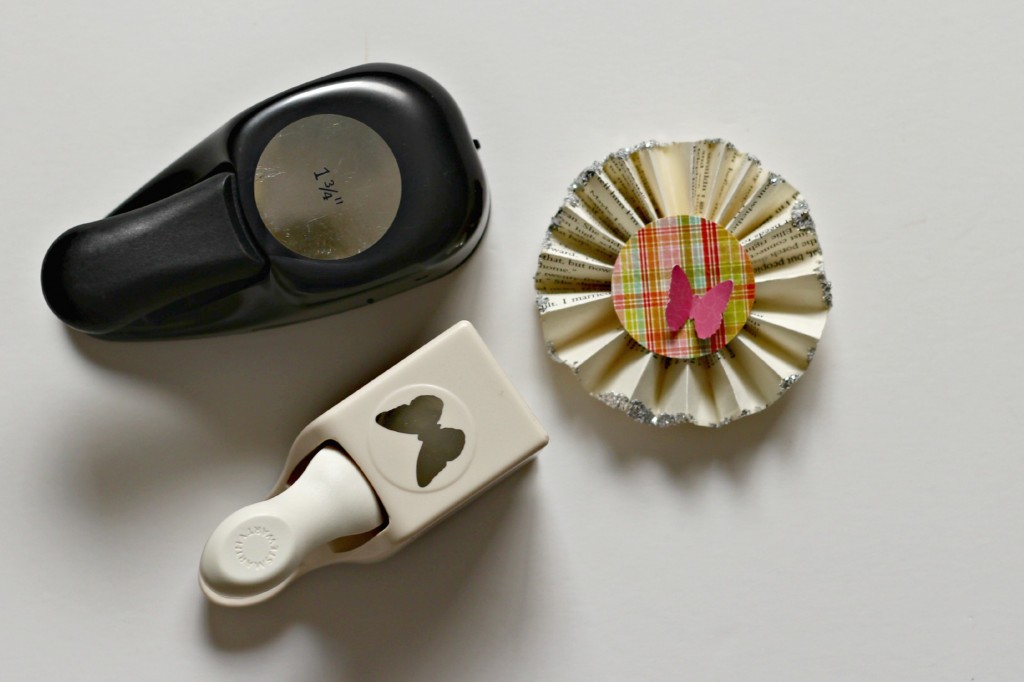 Hot glue it to the wreath. You could use a Shamrock here if you go with Lucky.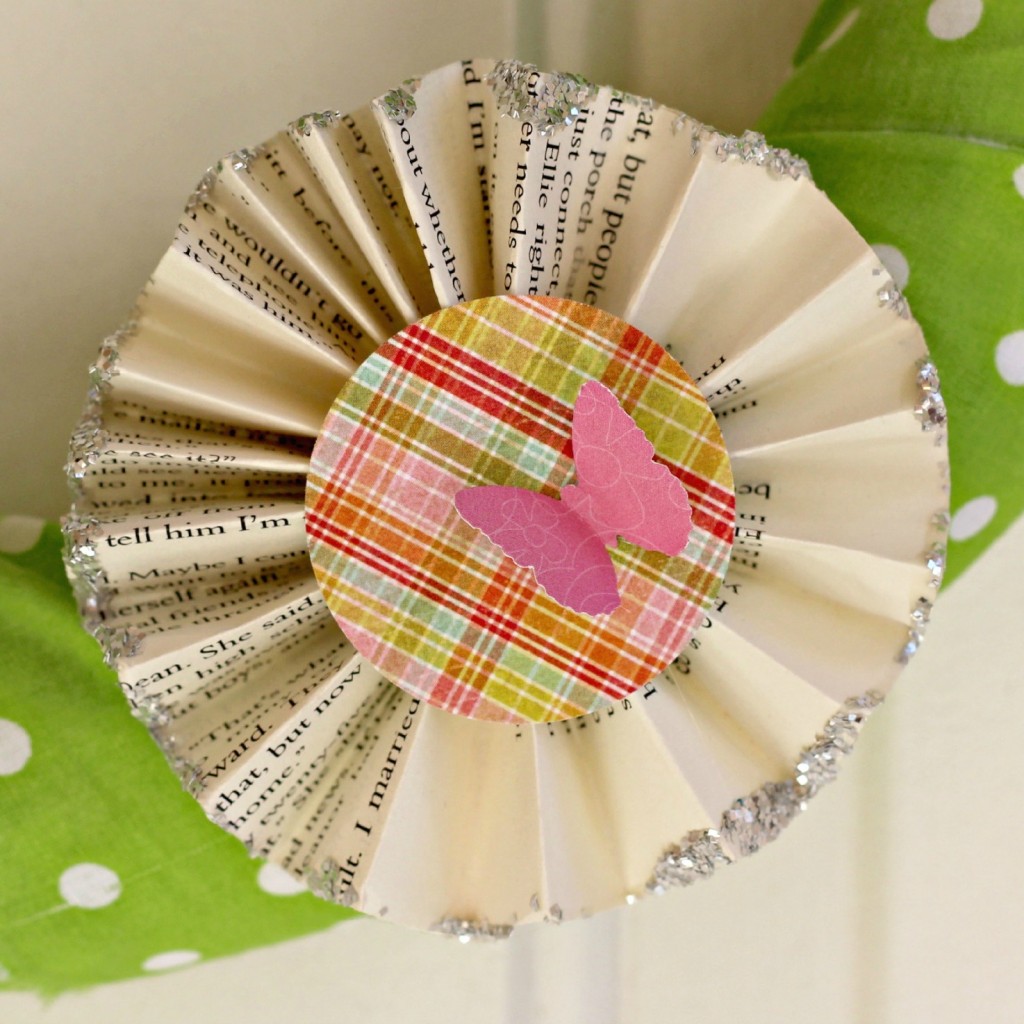 Use the extra fabric strip to hang the wreath.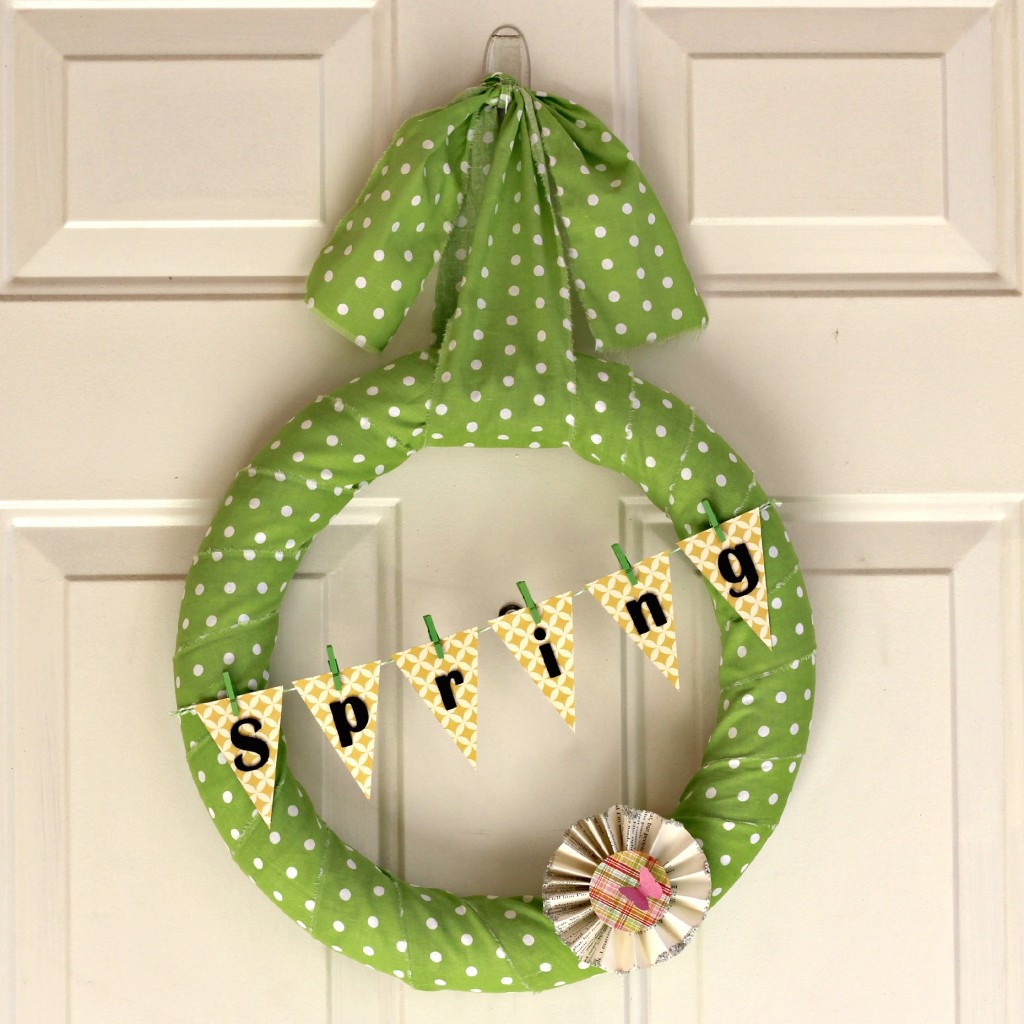 You can easily switch the banner over to say Lucky and avoid my mistake. I'm adding the new letters today.
Happy Spring or St. Patrick's Day or both!