If you like wreaths that are a bit unusual and creative you're going to love this square Spring Frame Wreath.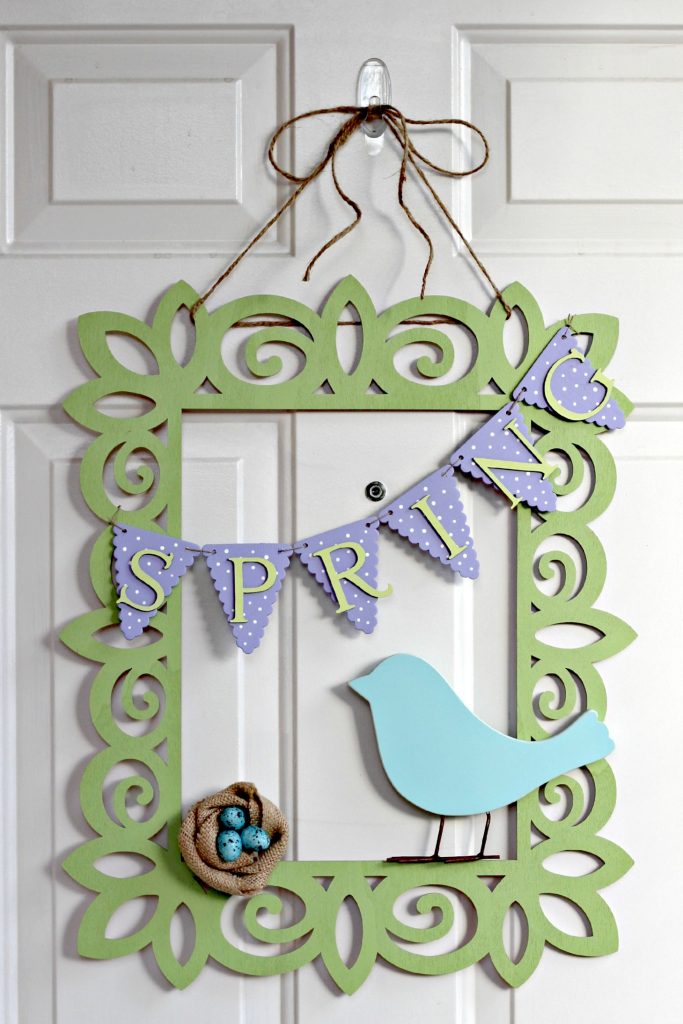 Please tell me that I'm not the only one obsessed with wreaths. I like to switch them out on my front door often. But I also like to hang them on my interior doors and over the fireplace.
Supplies needed:
wood frame (Michael's)
wood bird (Michael's)
burlap (small piece)
small bird eggs
wood banner pieces (Michael's)
wood letters(Michael's)
paints (4 different colors)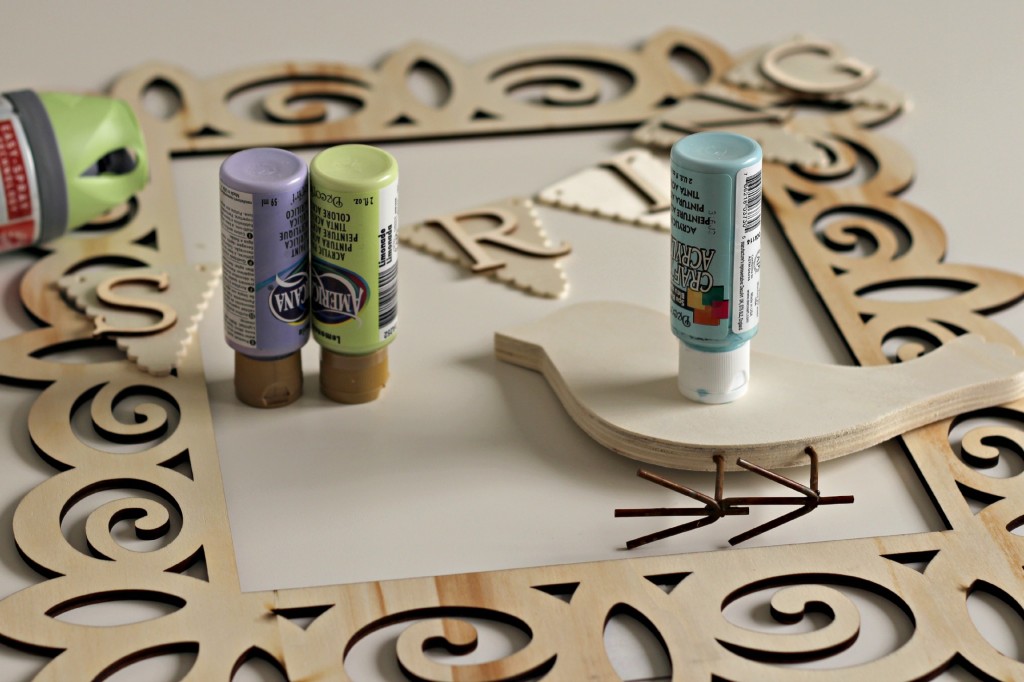 As soon as I saw this scroll-y frame I knew I wanted to make a wreath out of it. I used paint I had on hand from other craft projects so I didn't have addition cost. And I used spray paint on the frame instead of trying to brush all those scroll-y areas.
I painted the bird with DecoArt Spa Blue then sanded the edges a little to expose the wood. I think I need to buy a few more of these birds for Spring. They're so cute!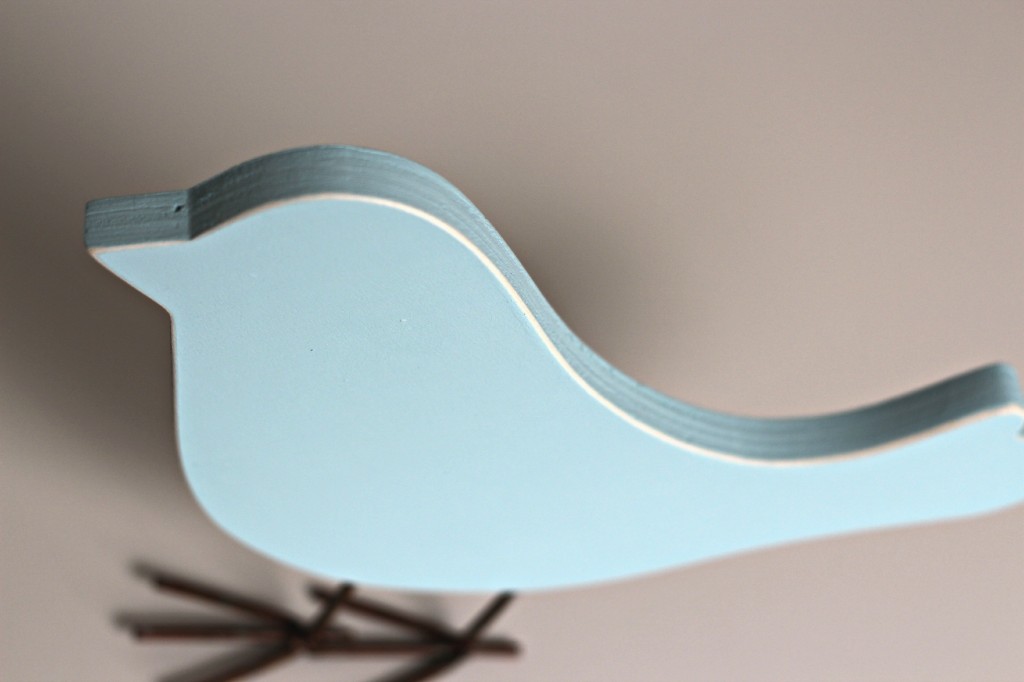 Next came the banner flags that I painted with DecoArt Wisteria then used the end of a paint brush to make white dots on the flags. I varied the dots size by dipping the brush end in the paint and making a few dots before dipping again.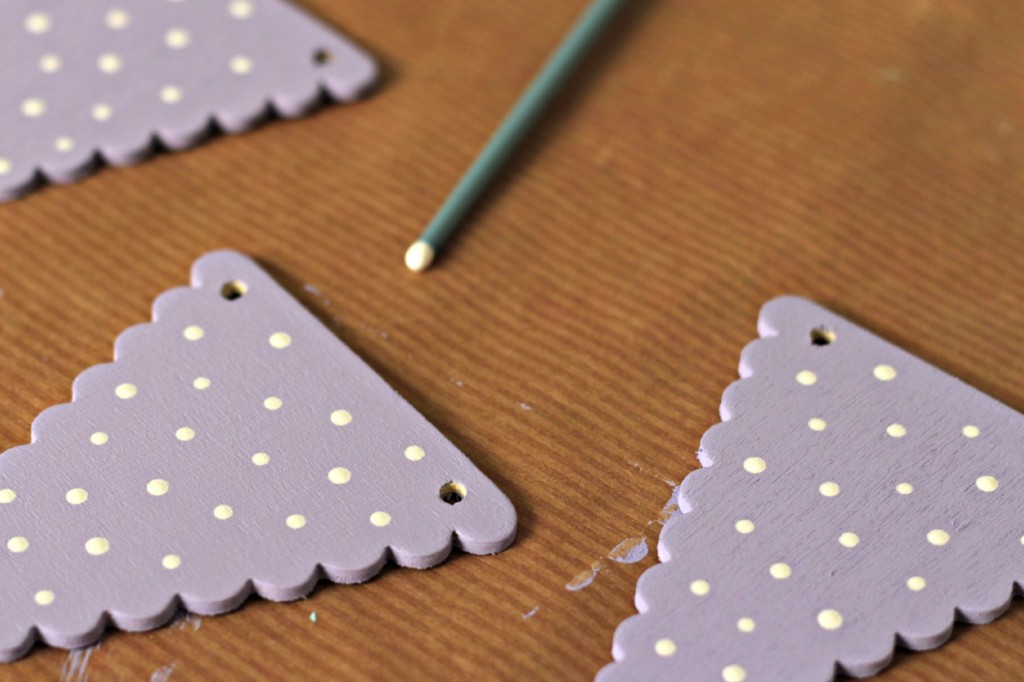 The letters were painted with DecoArt Lemonade. I only painted the top of the letters using a small brush to keep the wood showing on the sides.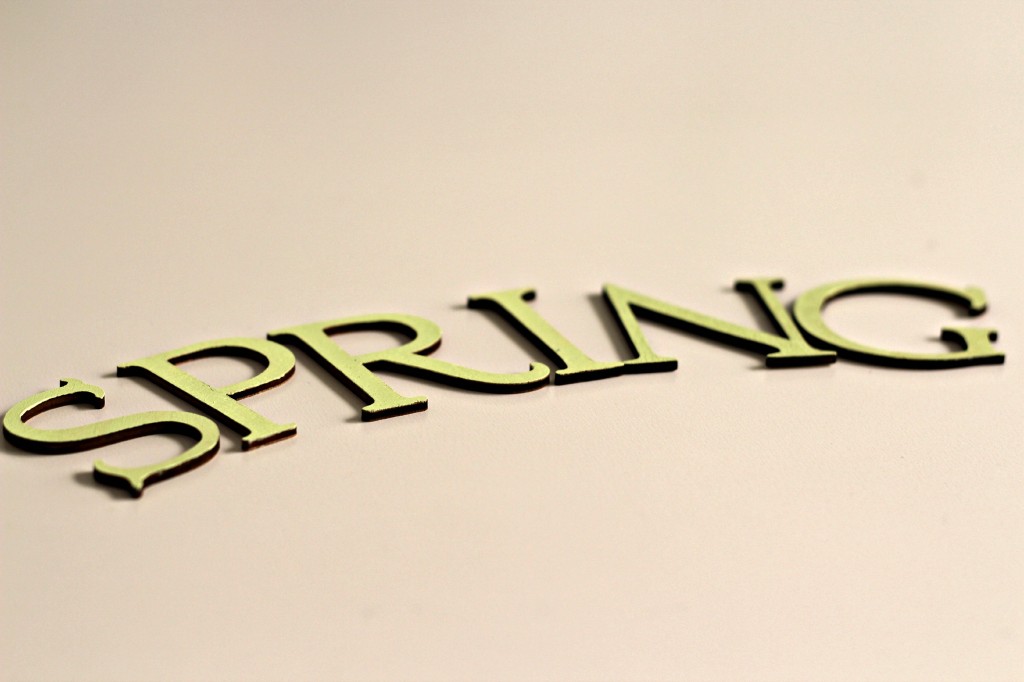 Once the banner is dry attach the letters to each piece using wood glue. I love the random polka dots on the flags.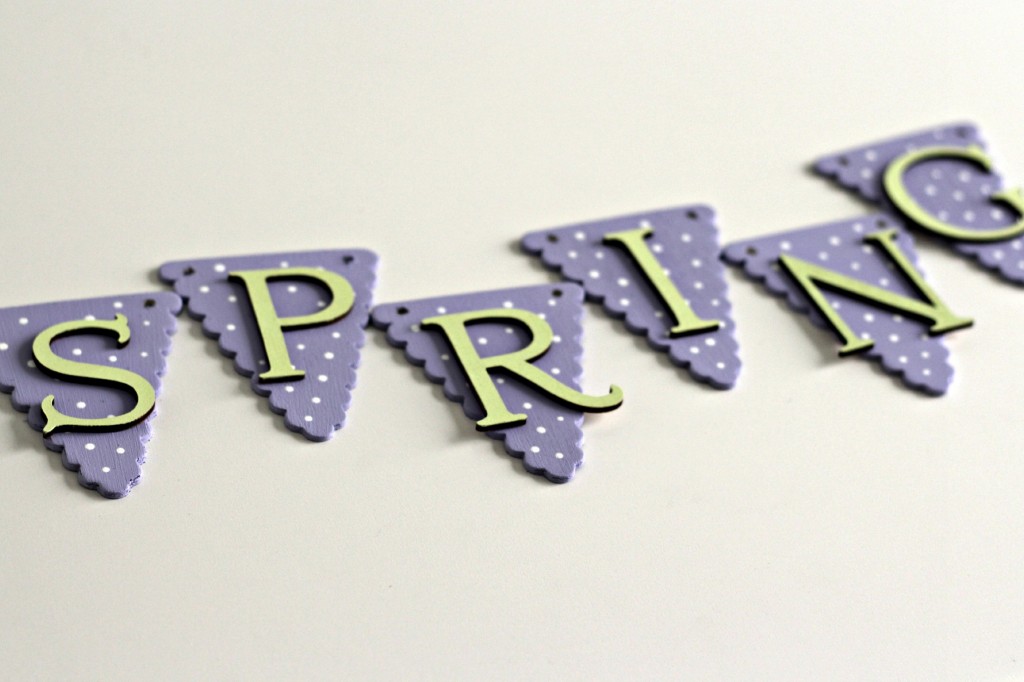 Then connect the flags together using hemp twine.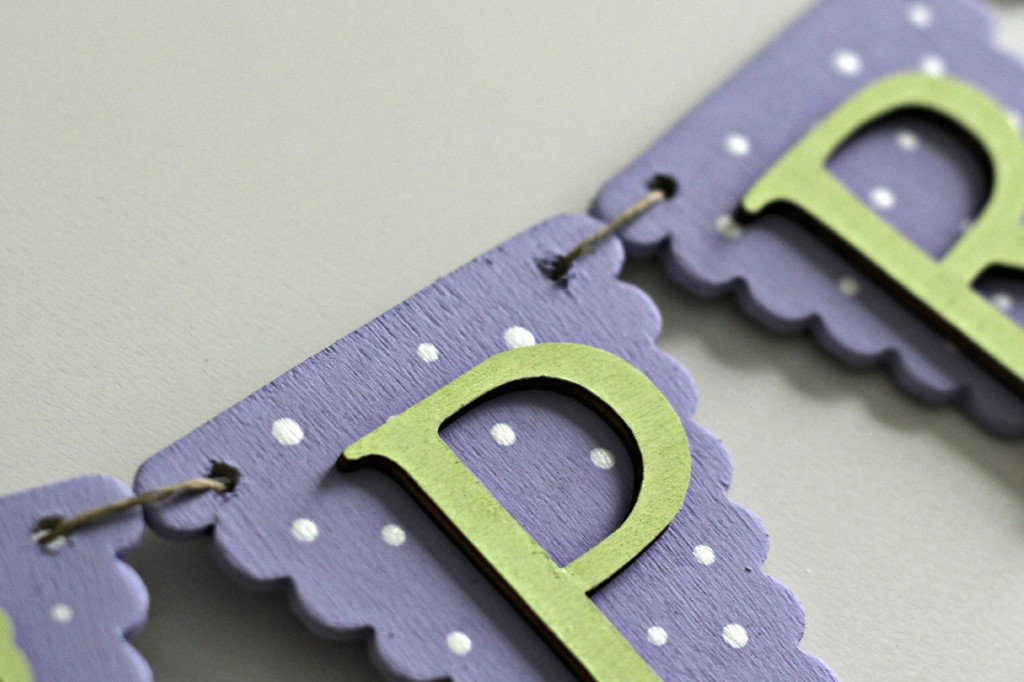 I wanted to add a bird nest to the wreath but didn't have one the right size so I made one from a strip of burlap. Fold the burlap in half long wise, then start twisting and wrapping the fabric to form a circle. Hot glue in a few places to make sure it keeps it shape. It's similar to these rosettes but looser with an indented center for the eggs.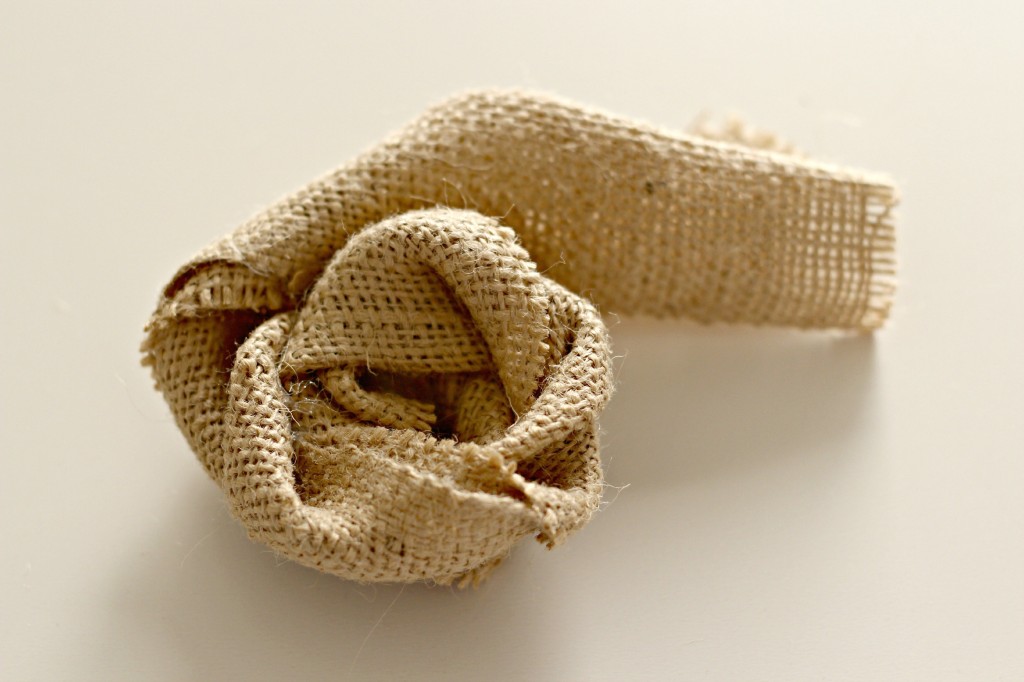 Hot glue the eggs to the center and you have a cute bird nest.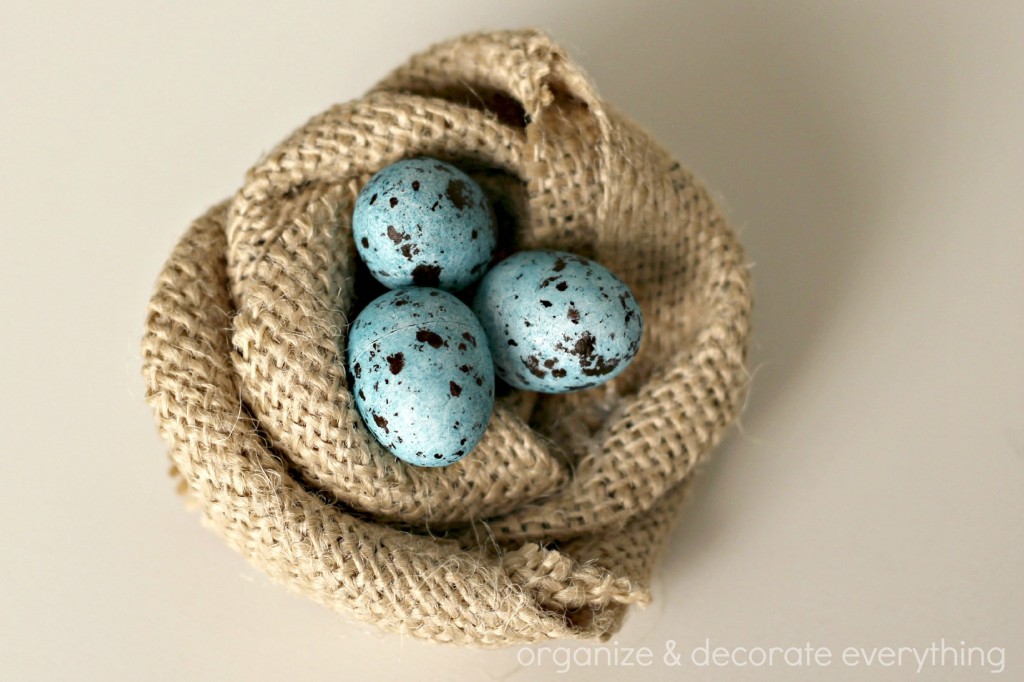 Attach the bird nest and the bird to the frame using E600 glue. I'm probably going to hang this one on my pantry door.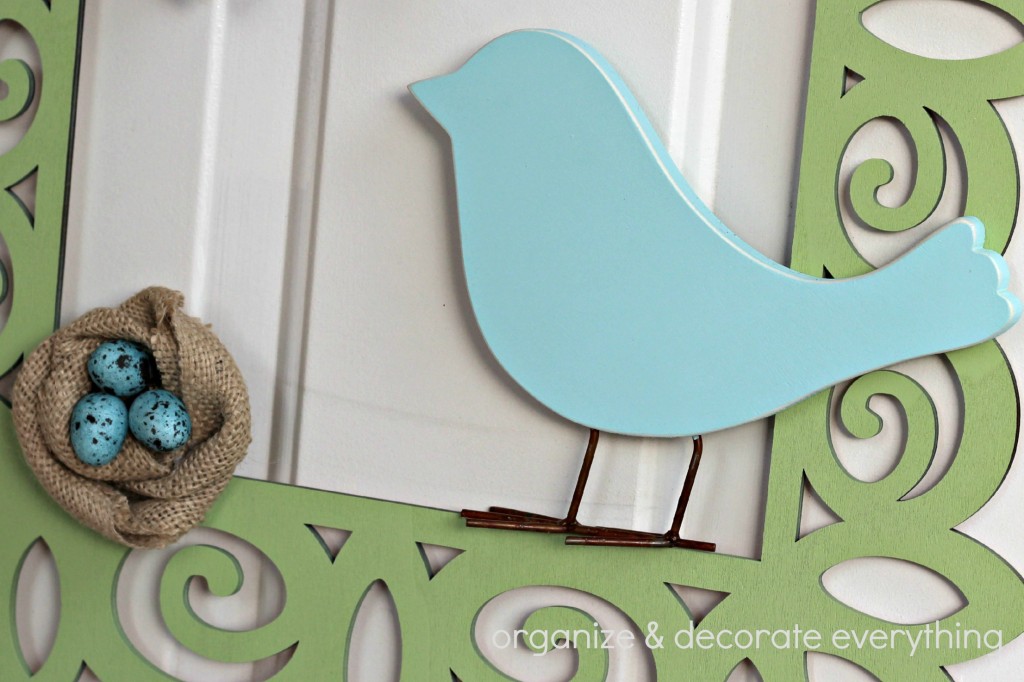 Have you made a Spring-y wreath yet? Give this one a try.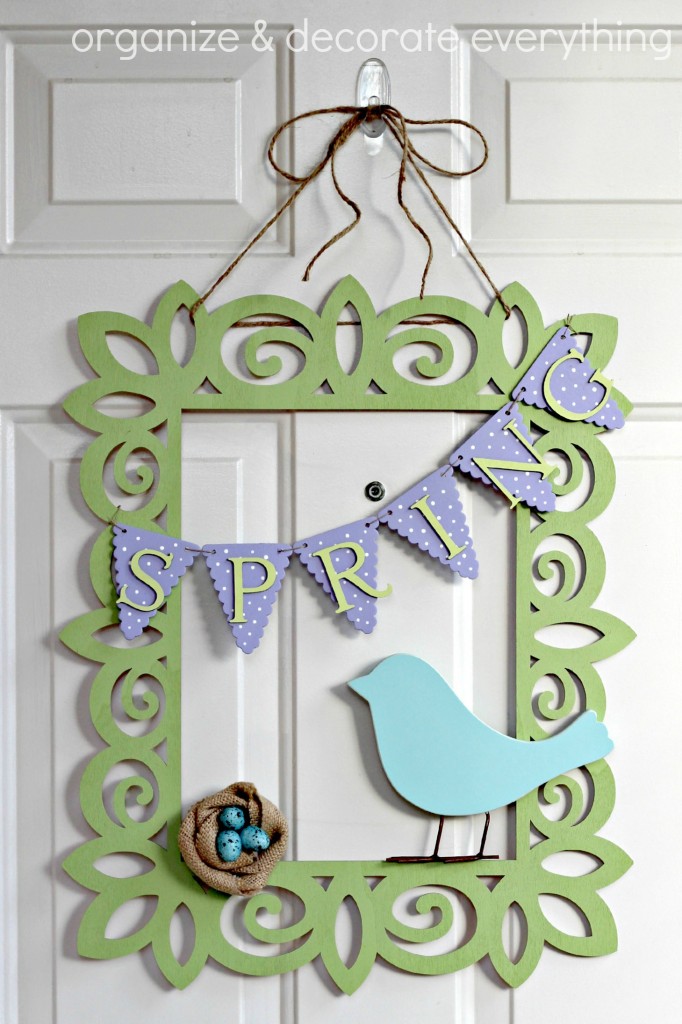 Pin it for later: