Several years ago I taught classes on decorating and organizing. It was a fun gig and I learned that I really enjoy teaching and sharing home ideas. I love helping others feel comfortable in their decorating style. And guess what? You don't have to follow the trends or do what anyone else is doing. You can do your own thing! Here are some general ideas for you to think about as you are accessorizing and decorating your home. Above all, it should feel cozy and welcoming to your family.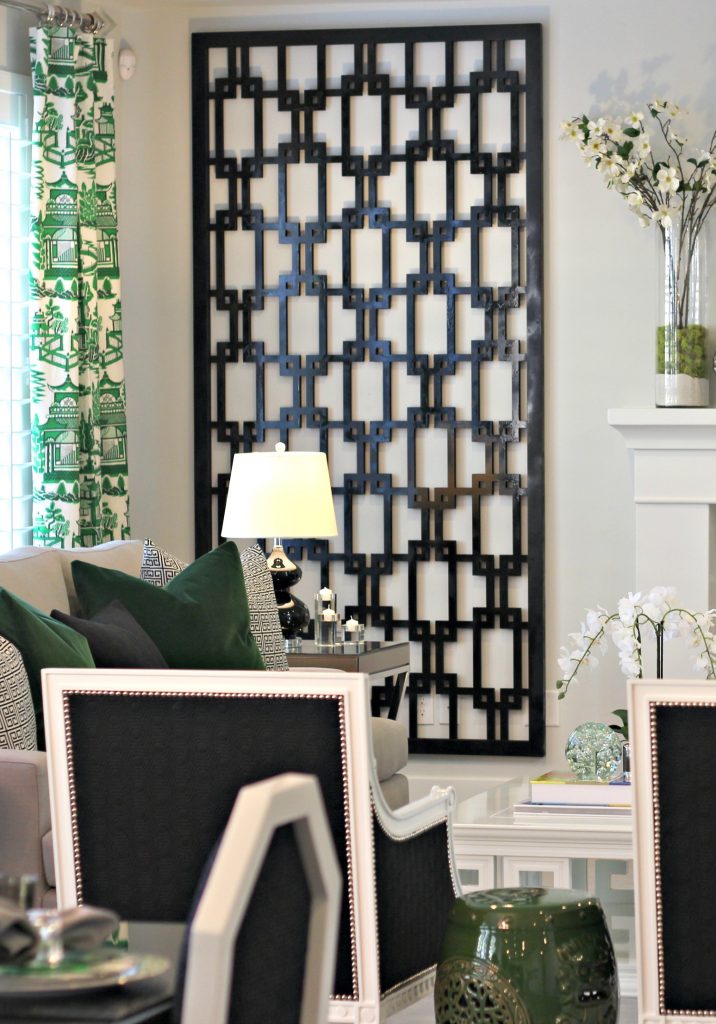 Accessorizing Your Home
Create a Feel – Is your home Coastal, Contemporary, Eclectic, Cottage, Traditional, Country, Industrial, French inspired, or Vintage? Or is it a mix of several styles? It's okay to mix styles. If you really love something you can absolutely make it work in your space. Creating your own personal style is key to creating a place you love and feel comfortable living in.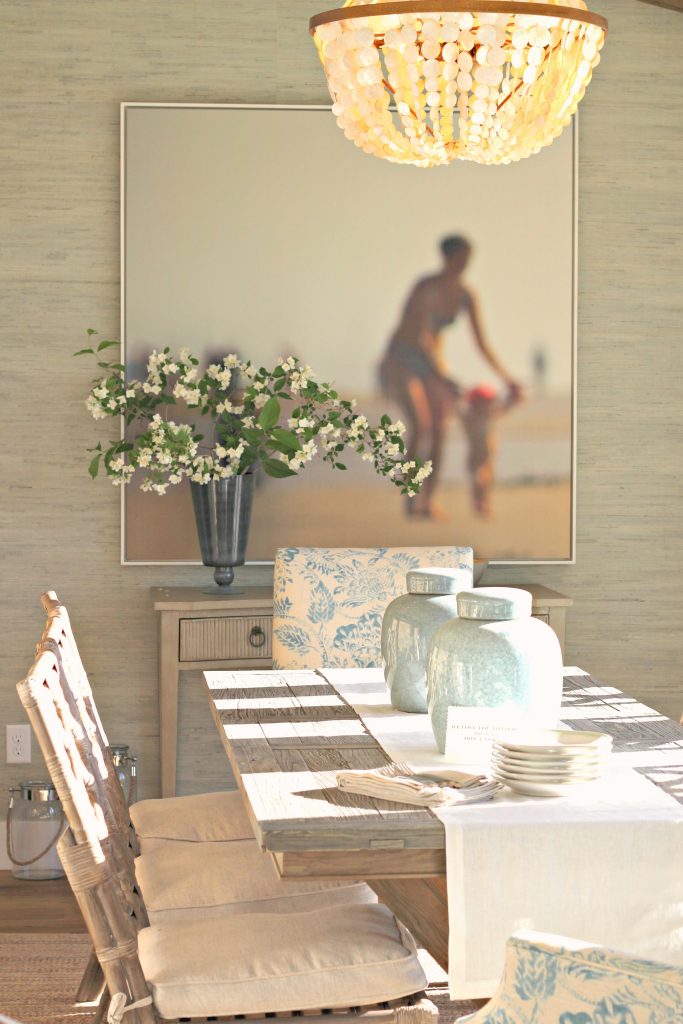 Create Groupings (Vignettes) – Gather similar items together for maximum impact or to show a special collection. Limit the number of items in the collection you display so it doesn't get out of hand. It can start to look like clutter if you have too much.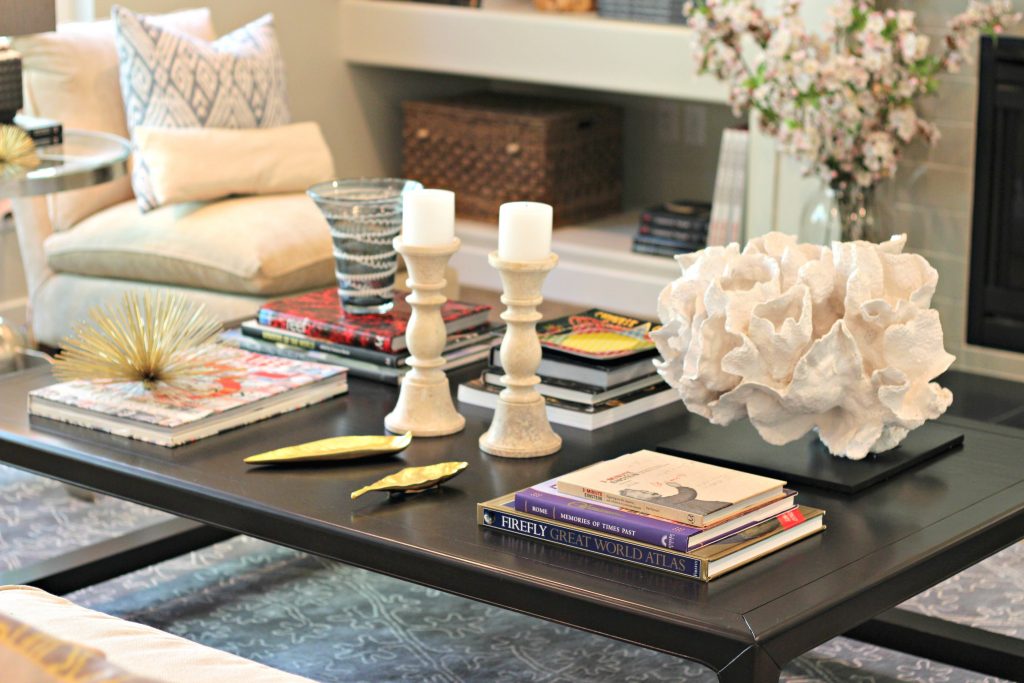 Scale and Height – Vary the height and size of objects for added interest and so it's esthetically pleasing to you and others. Use books, plants, bowls, and small sculptural elements to create your space.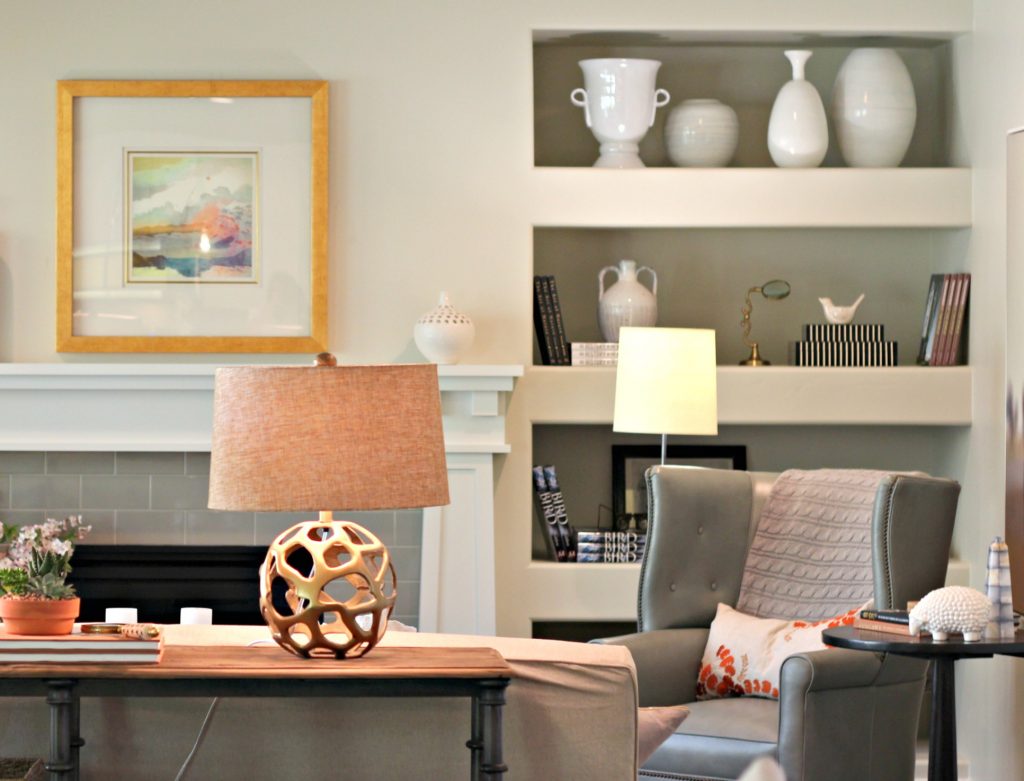 Think Layers – Use frames, trays, windows, plates, art pieces, and shutters as backdrops. Build the rest of your decor out from there. Create 3 or 4 layers on a mantel, a shelf, or even a dresser or kitchen counter. This is a narrow mantel but I was still able to achieve a few layers.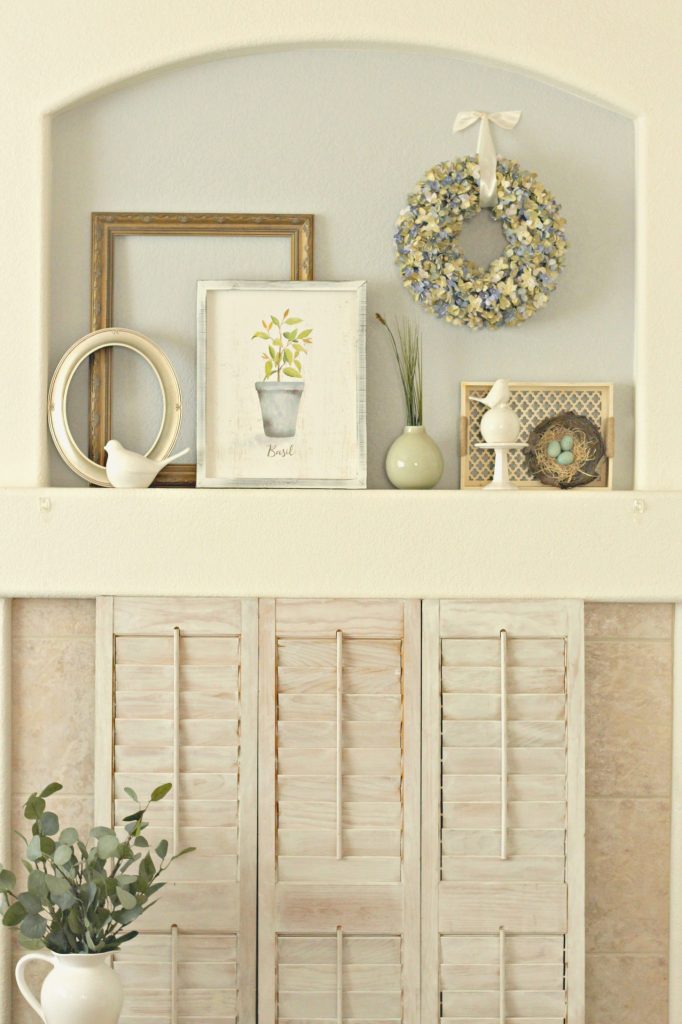 Create Balance Without Symmetry– Display a tall large object with several smaller ones. Choose items in the same color palette to help create balance. Play around with the display to create the look you desire.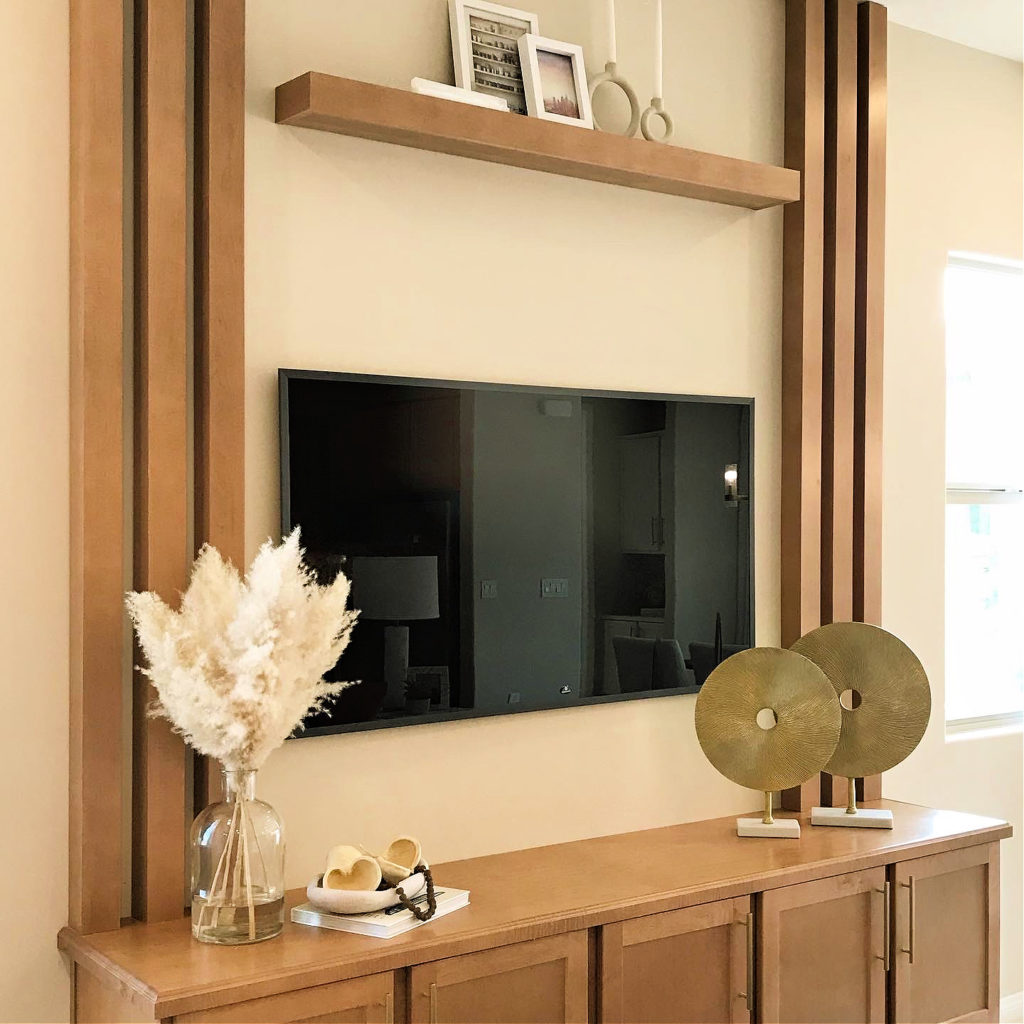 Mix Textures and Finishes – Wood, Glass, Soft, Hard, Smooth, Rough, Natural, and Painted surfaces can all play well together. Gather your items then experiment with them until you get the look you want.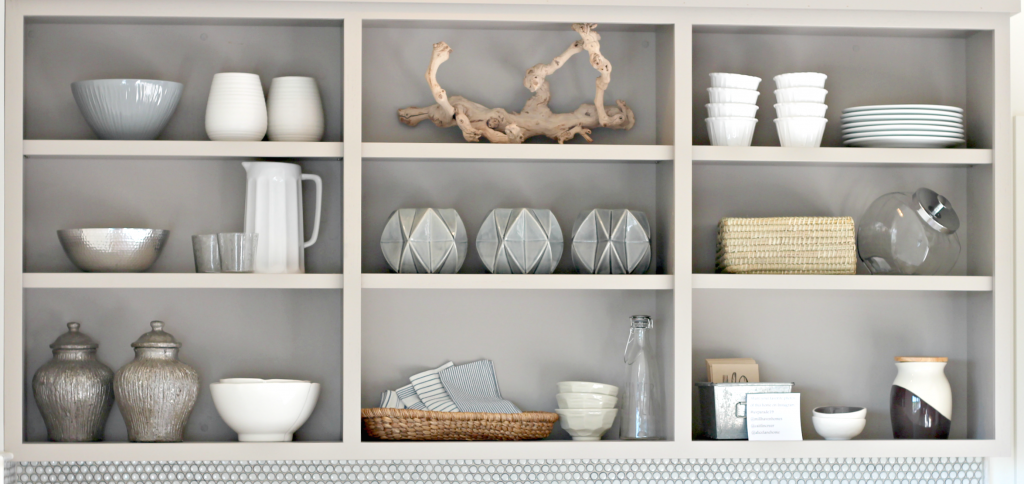 Use Natural Elements – Shells, Branches, Rocks, Feathers, Succulents, Flowers, Herbs, and Nests all bring nature into your home. Bringing nature in is a great way to ground a room and help it feel more welcoming. Any room feels more alive with something natural in it.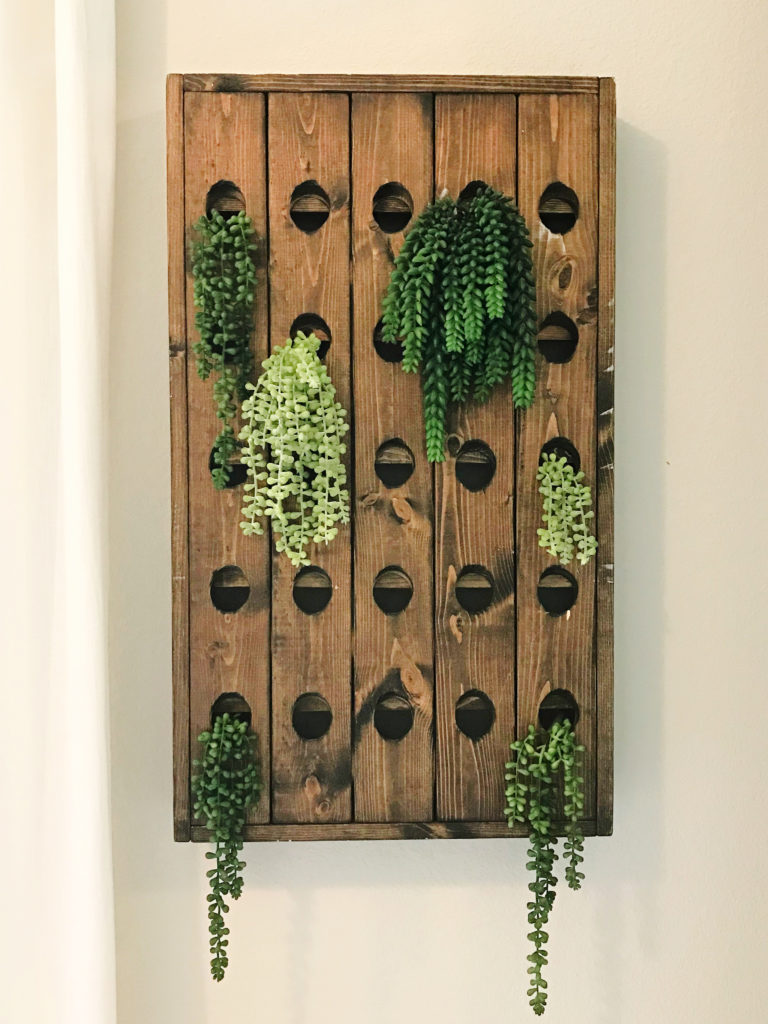 Add Sparkle and Shine – Glass, Silver, Crystal objects, Mirrors, and Reflective surfaces give your space a little glam and interest. A mirror placed on the opposite wall from a window can make a room feel bigger and brighter. Any decorative item that is reflective adds a lot of interest.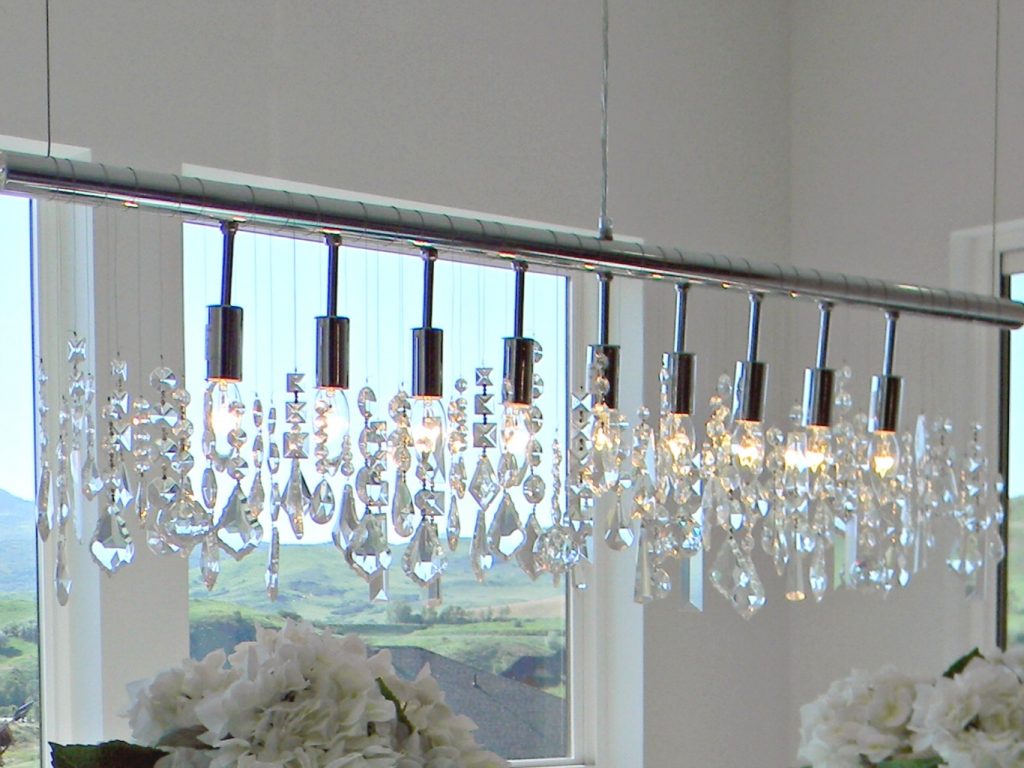 Insert Personal Items – Add things that represent you and your family. Vacation souvenirs, Heirlooms, Family photos, and Monograms add personality and give your home individuality. Let family members help choose what special items they'd like to display.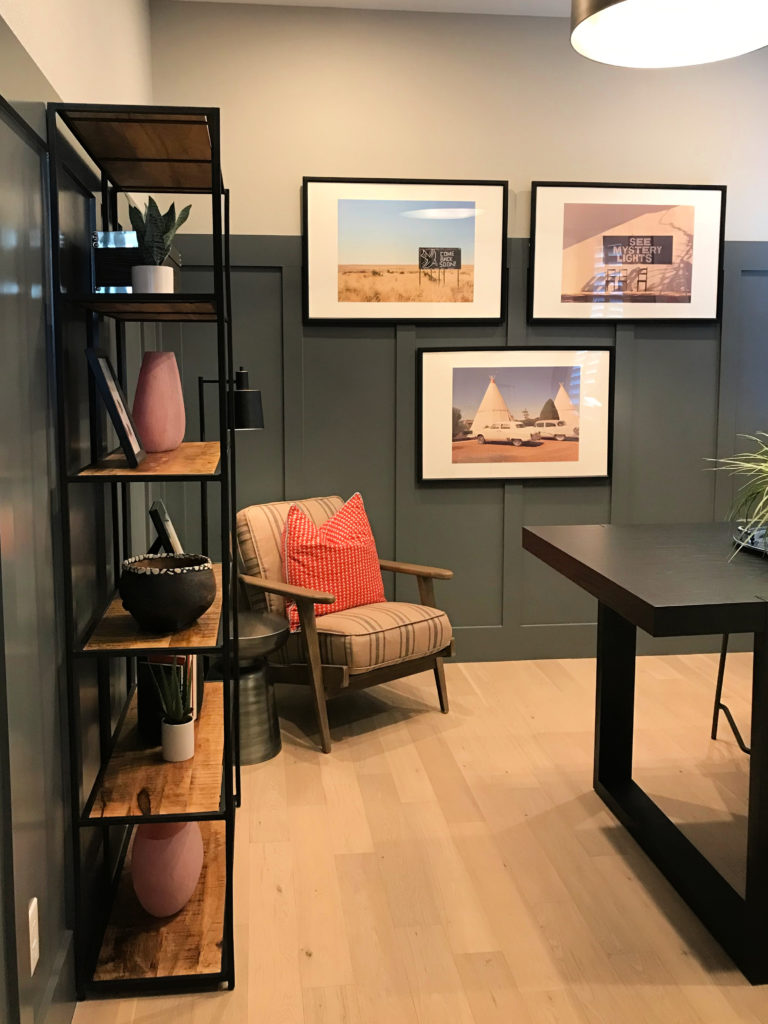 Use Books – Use books to add height, texture, color, and personality. You can also use them for layering either standing up or lying down. An obvious place for books is in the book case but you can also use them on various tables.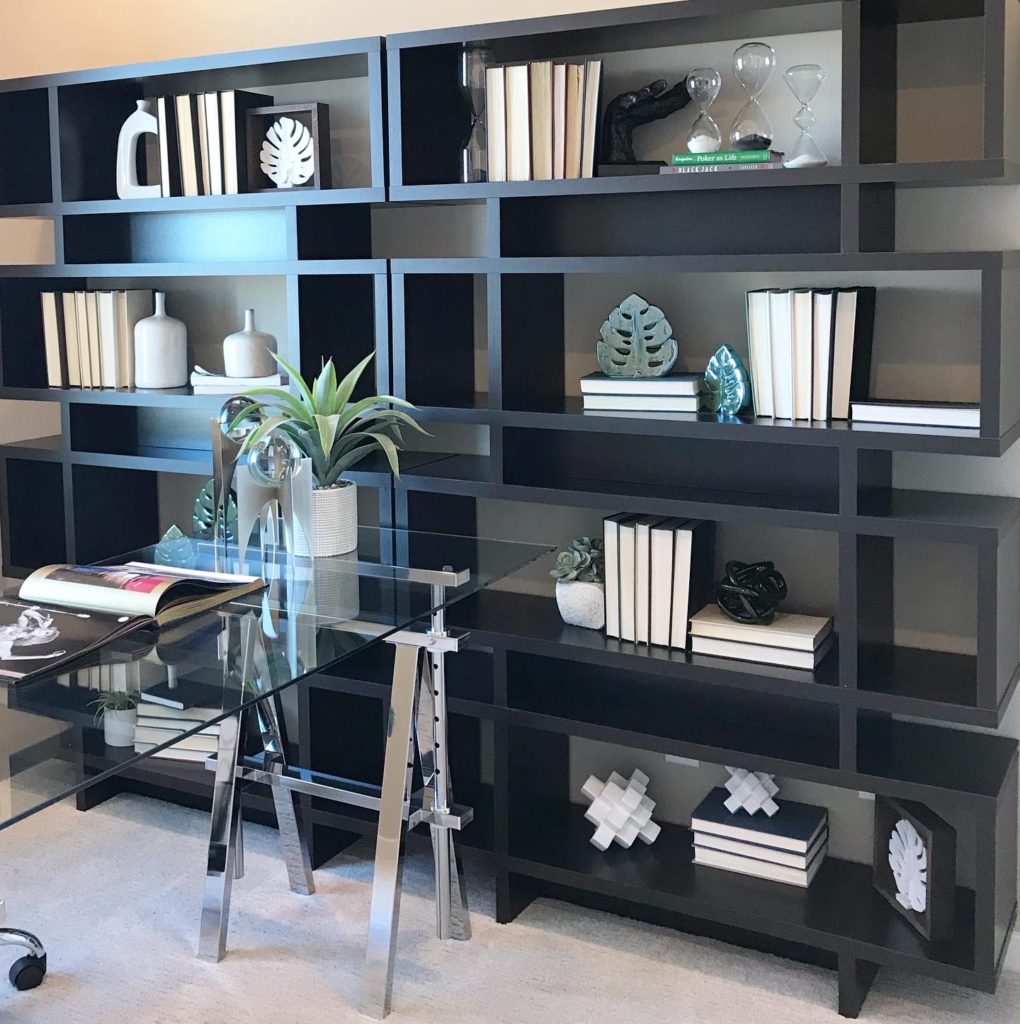 Use Trays – They add another layer to your home accessorizing. You can also place one on an ottoman to make a flat surface for drinks and decor. The tray can easily be moved if the additional space is needed. Of course, trays are a necessity for entertaining.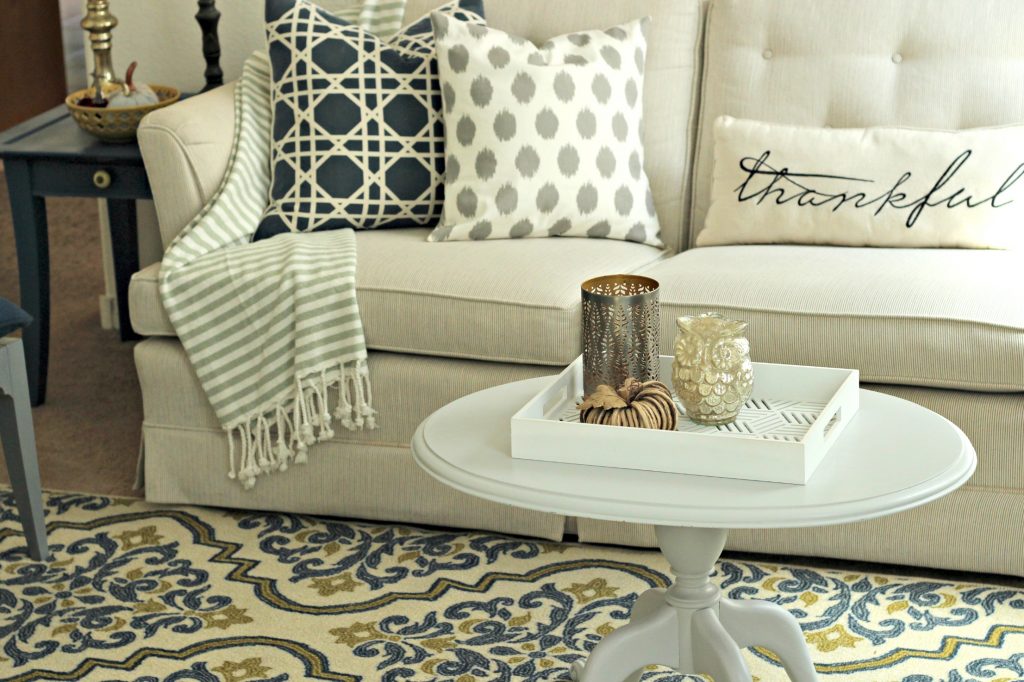 Add Color – You can easily bring color into a neutral room through accessories. Choose one or two favorite colors to carry from room to room within your home. This can help your home flow well even if you have a  different main color in each room.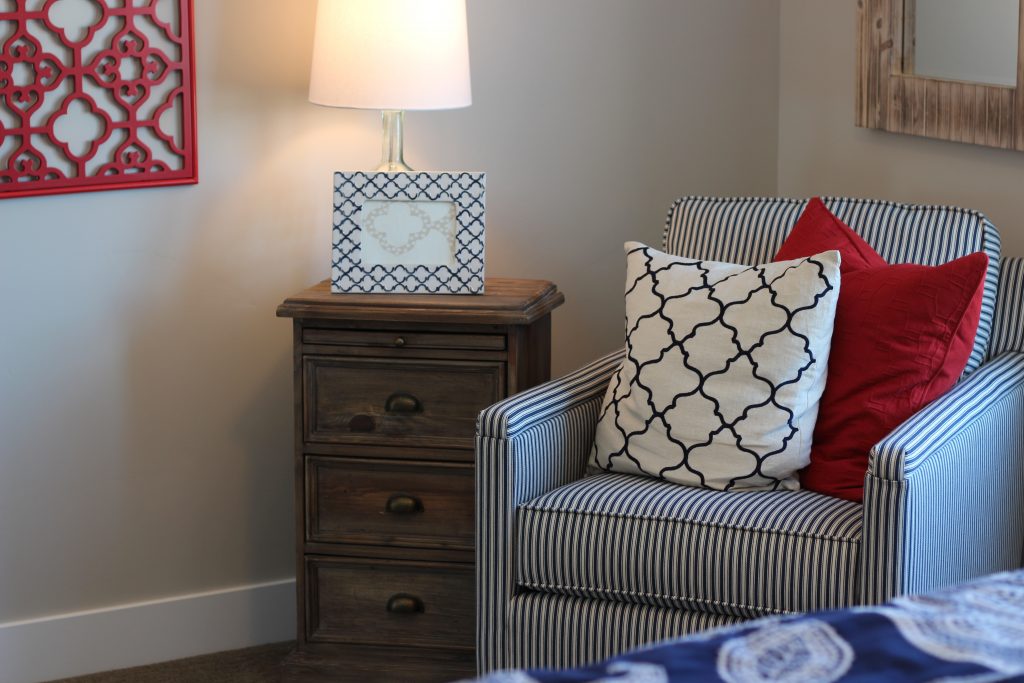 Taking It Outdoors – Let your surroundings stand out. Complement but don't compete with nature. Make your outdoor space an additional living area for your family during the warm weather months. Making it feel like an outdoor room will expand your living space.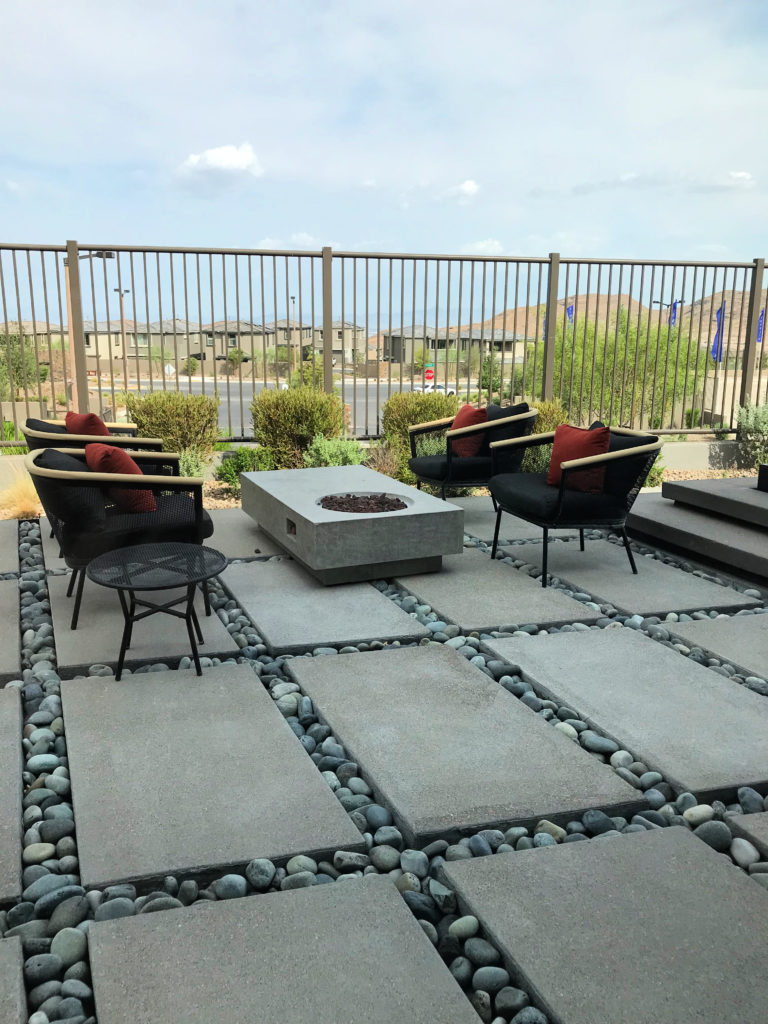 This is a quick summary but I hope it helps you decide how to accessorize your home and what's important to you. Choose a couple ideas you really want to focus on. Editing is key to making sure your spaces are homey but not cluttered.
Pin it for later: Accessorizing Your Home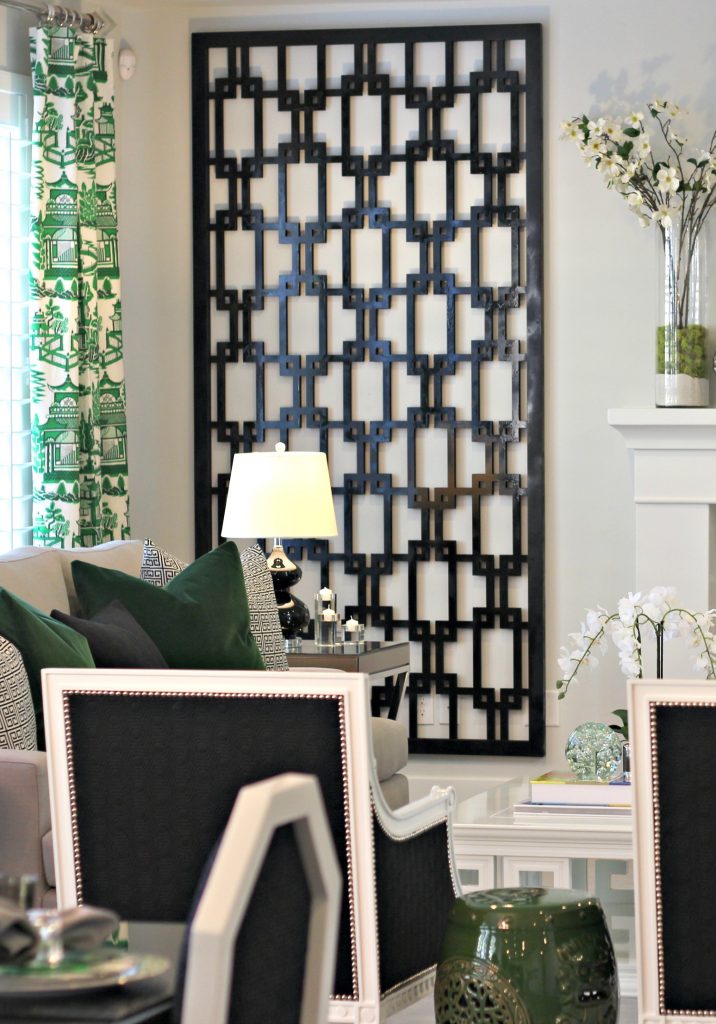 You might also like these posts:
28 Mini Home Makeovers
Choosing Colors for Your Home