I think we all strive to create a relaxing home. A place where we can take a breath and a break from the outside world. I'm sharing 10 of my favorite ideas to create a relaxing space.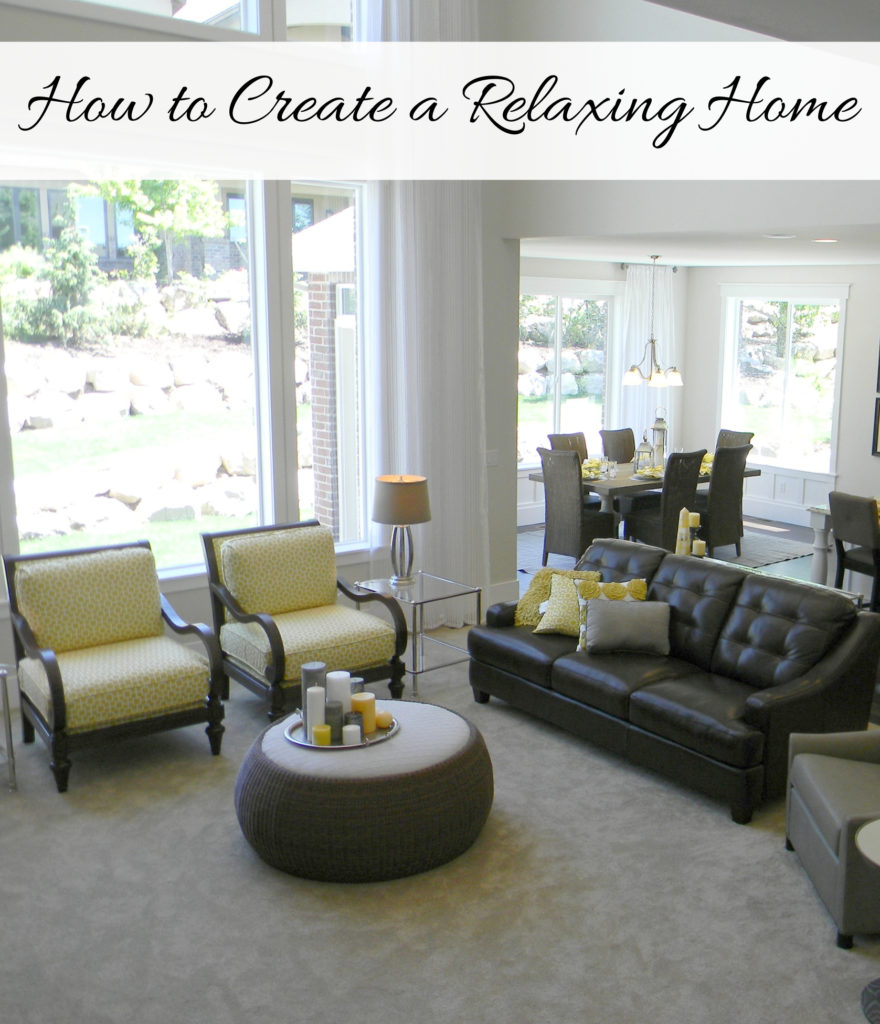 Creating a relaxing home is not about how much money you spend, it's about making small changes that give you a peaceful environment. There's nothing better than walking into your home and feeling the weight of the world wash away. I have found that you can create this kind of atmosphere in a home you own or one you rent. It's a feeling you create by making simple changes.
How to Create a Relaxing Home
Declutter – I'm sure you knew I was going to start with decluttering. Nothing is less relaxing than a bunch of clutter. Decluttering, then staying on top of it is the first step to a relaxing home. (At least that's my opinion). If you're not sure where to start I have some great posts about decluttering.
Decluttering
Don't Make These Decluttering Mistakes
Things That Make Your Home Look Cluttered
Soothing colors – Choose colors that make you feel comfortable. What colors do you wear? What colors makes you feel calm and relaxed? How do you envision your space being used? Natural tones imitate nature and can give you a peaceful feeling in your home. Check out this post to help you with Choosing Colors for Your Home.
Soft fabrics – Cozy fabrics can make your home feel relaxing and welcoming. Think of faux fur, fleece, wool and sherpa in the cooler months. Or cotton, linen and bamboo in the warmer months. Don't forget your bedding. Soft sheets and the right pillow can make a big difference in a good night's sleep.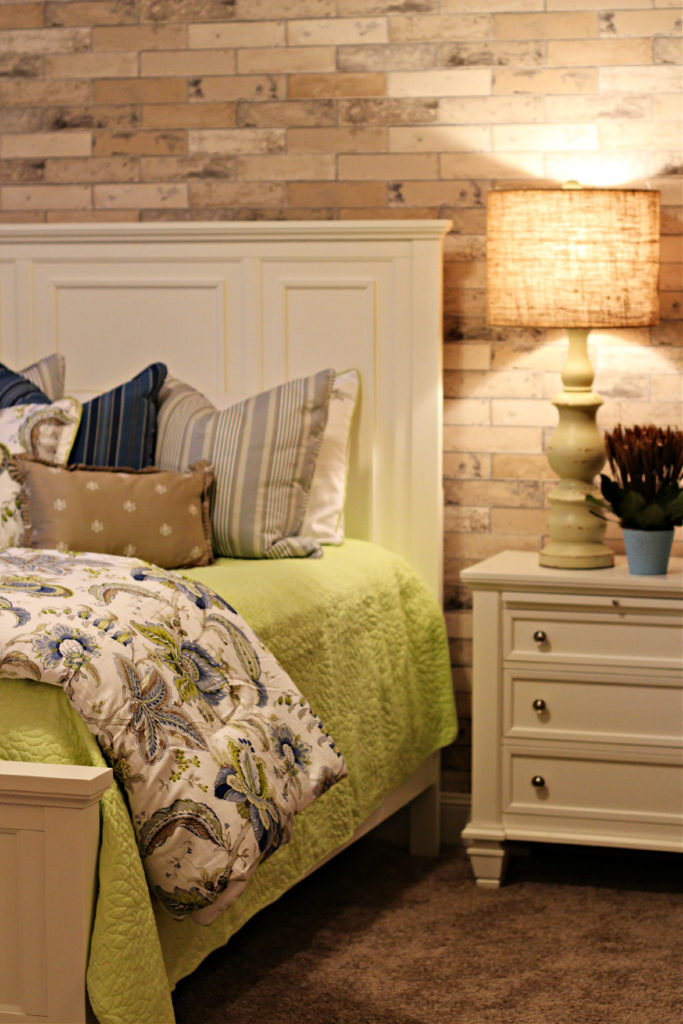 Fresh flowers – Flowers are an inexpensive way to add color and freshness to your home. You can usually find flower bunches marked down at your local grocery store. That's where I find most of my bouquets for under $5. Better yet cut flowers from your own yard or even wild flowers from the roadside.
Calming decor – I think of plants, water features and personal items when I think of calming home decor. Most people benefit from bringing outdoor elements inside and nature tends to evoke a sense of peace and comfort. Add personal touches to your home that calm your soul and help you feel relaxed.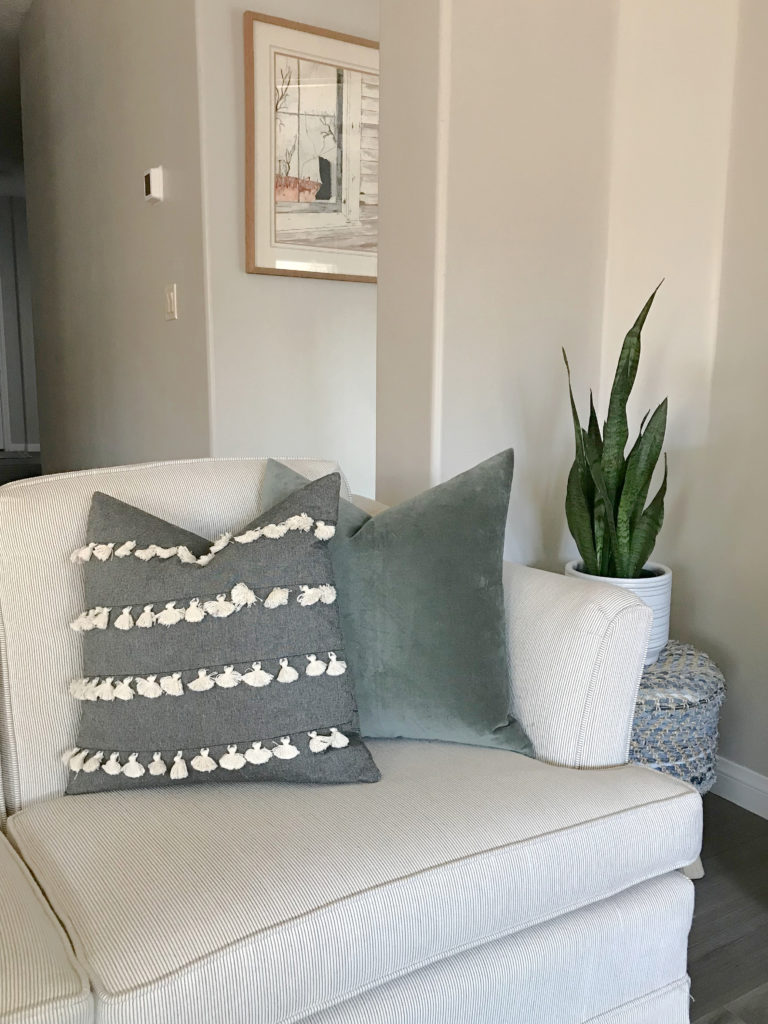 Favorite scents – We all like our homes to smell nice and not offensive to guests. There's something for everyone, whether you like essential oils, candles, or scented sprays. Most people prefer light scents in warm months and heavier scents in cool months. But make sure the scent represents your home and helps you feel relaxed when you enter.
Fix broken items – Having a home with broken items can add to your stress. It's anything but relaxing. Make a deadline to fix any broken items so it's one less thing to worry about. It's also a good idea to fix items as they break instead of procrastinating and causing undo stress.
Calming music – I have to admit I lean towards upbeat, fast, popular music but sometimes I crave soothing music. Having calm music in the background can give your home a peaceful feeling. Studies have shown that music can have amazing effects on your mood and brain. If you're feeling stressed, relaxing music might be the answer.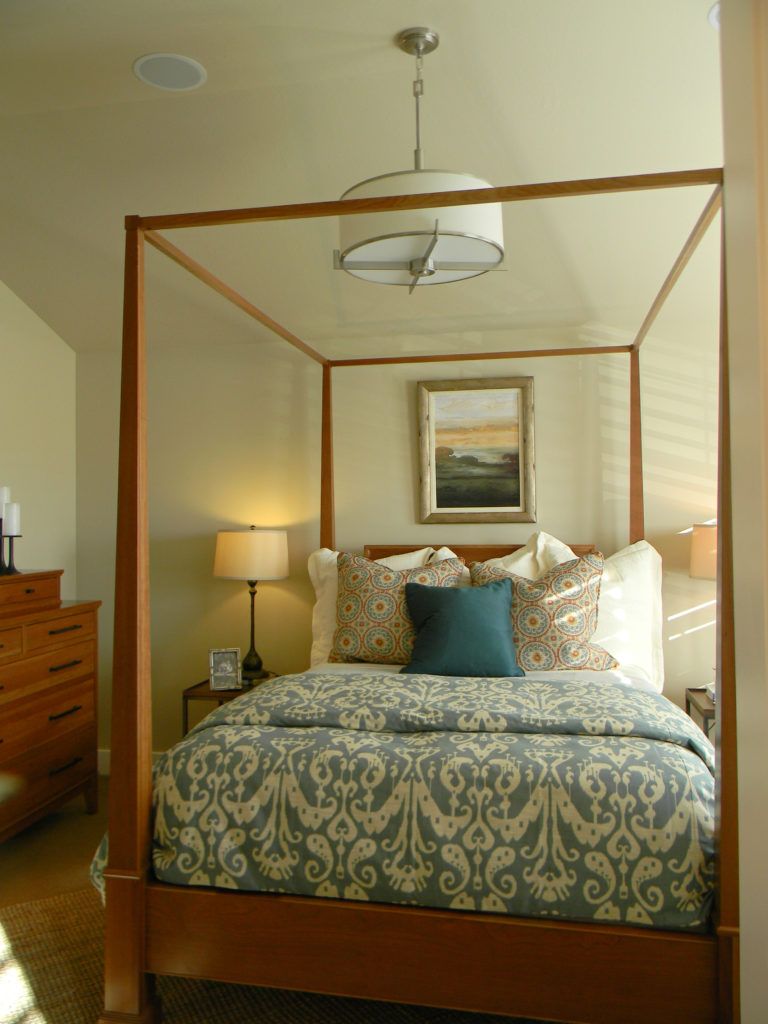 Daily chores – Developing a routine of daily chores can let you enjoy your home more. If you get up and get a few chores done early in the morning you have more time to enjoy the day and not stress over what isn't accomplished. Doing things daily takes the stress out of having to do everything at one time. There's something so relaxing about walking into a tidy home after a long day away. Here is a link to my Daily Cleaning Schedule Printable.
Cleaning routine – A regular cleaning routine helps keep your home clean and therefore you feel less stress. By making a schedule and doing a little everyday you save time and general cleaning doesn't feel overwhelming. Use this as an example of a Cleaning Schedule.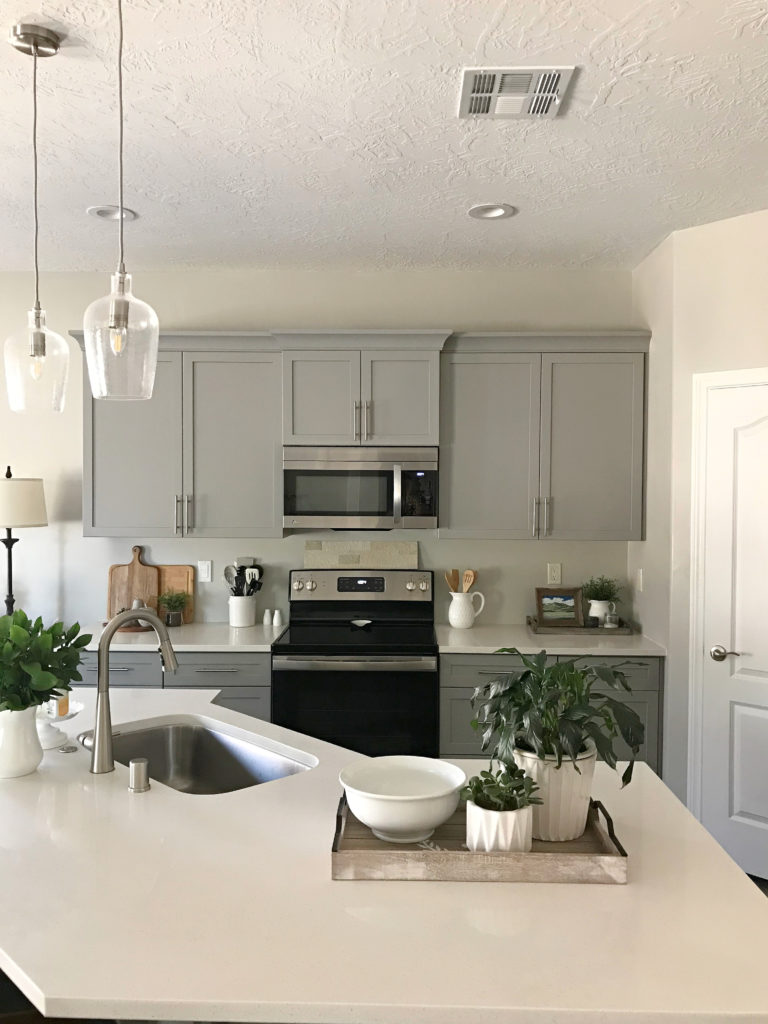 I hope these ideas help you create a home that feels relaxed, comfortable and welcoming.
Pin it for later: How to Create a Relaxing Home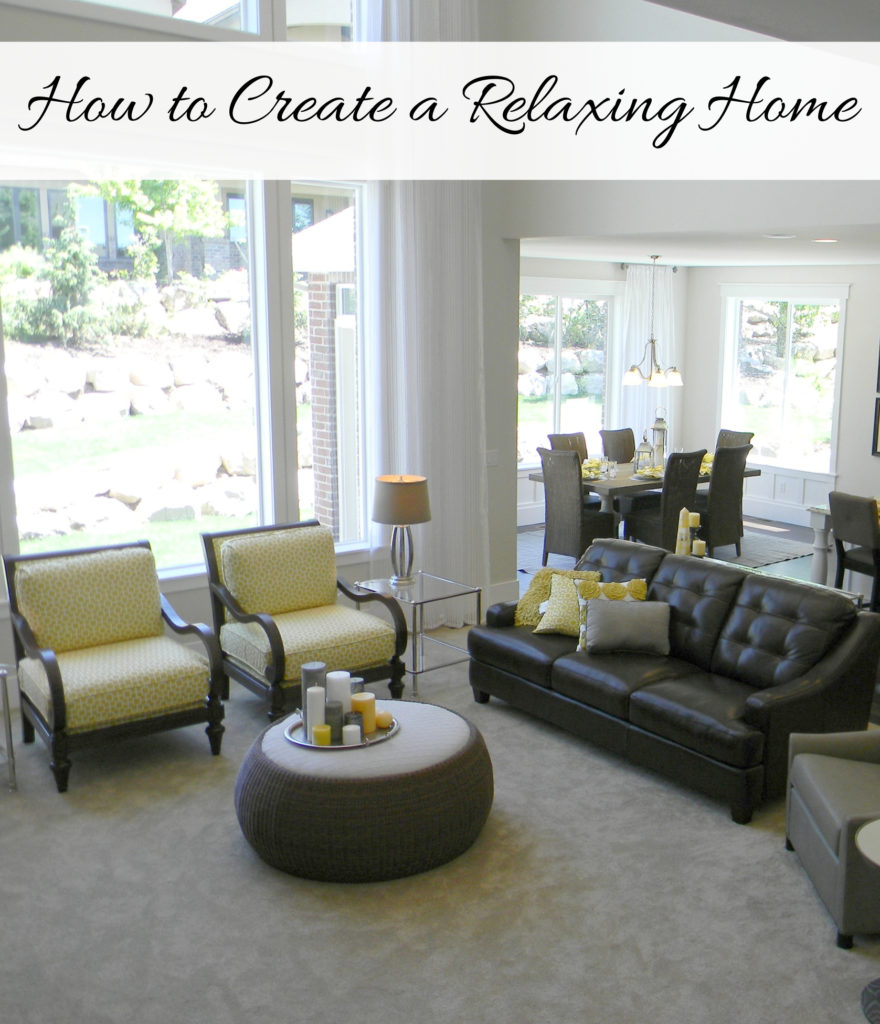 You might also like these posts:
How to Add Texture to Your Home
Great Tips to Get Any Space in Your Home Organized