There are two kinds of people in the world, those who love wrapping presents and those who would rather pay to have someone else do it. I love wrapping presents as long as I'm prepared. I'm going to share some Gift Wrapping Made Easy ideas with you so you will be the kind of person who loves wrapping gifts. If you still don't love it, pay someone to do it. Really!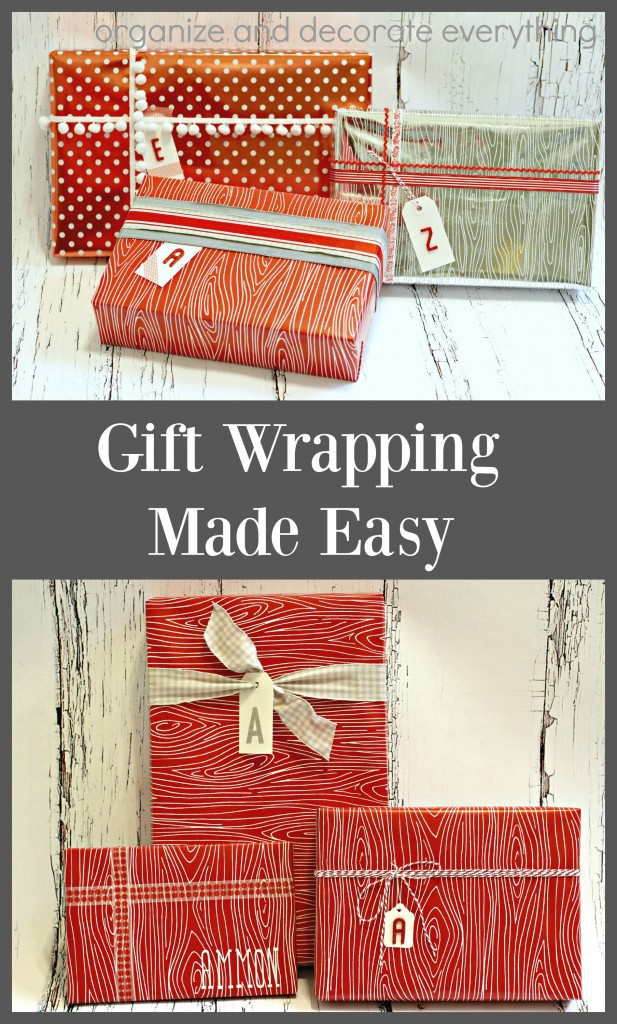 1- Let's start with getting everything in one place and contained. As you can tell, it doesn't have to be perfect or fancy. It just needs to keep everything together and easy to get too. Grab a bag, a basket, a tote, or anything else and start filling it with what you need. Make sure it's tall enough to hold the wrapping paper rolls.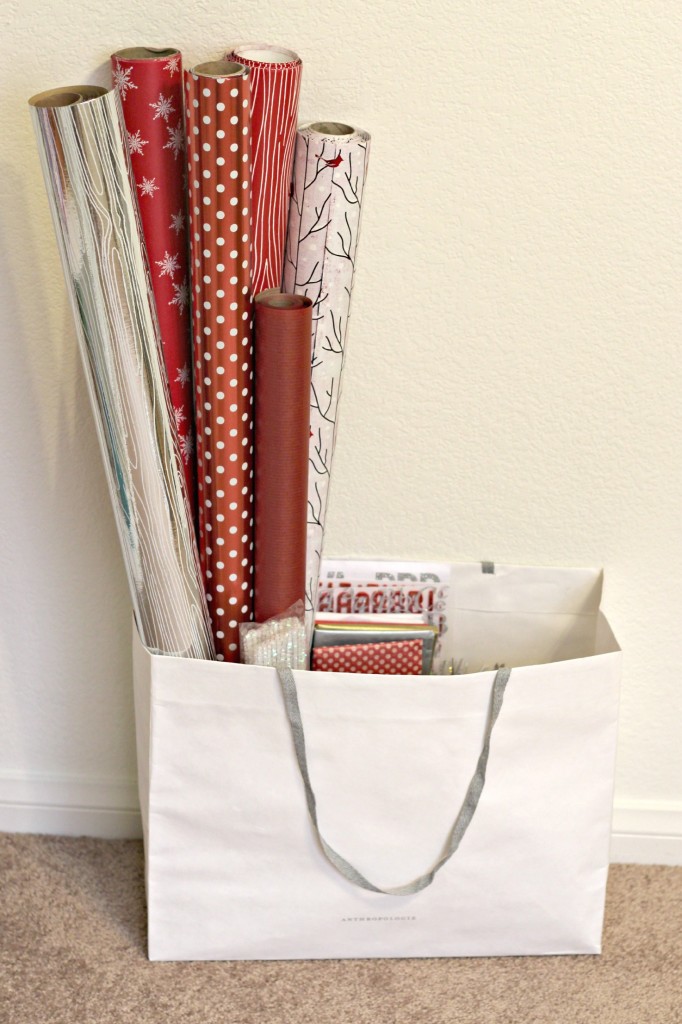 2- Think of your color scheme and work from there. Knowing what colors you are working with makes it easy to quickly find the supplies you want and need. Here's my list: wrapping paper (duh), tissue paper, ribbon (in different widths), tinsel, fuzzy sticks, bakers twine, pom pom trim, metal tags, glitter snowflakes, tulle, white tags, letter stickers, ric-rac tape, scissors.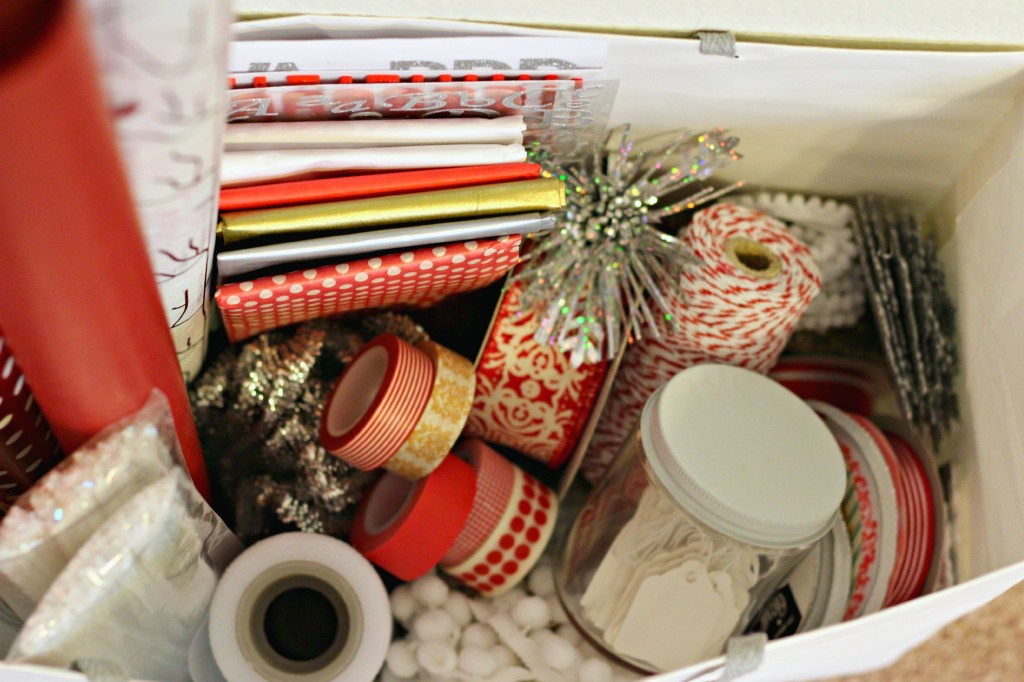 3- Package the clothes in cereal boxes. I've always hated spending money on clothes boxes. The kids usually rip them up getting their present out and I'm cheap so it irritates me. I've found a free solution. Cereal boxes are perfect for clothing, but you can use any kind of box they will fit in. If you want to confuse them, put them in a different shaped box. Now when the kids rip the boxes open I don't care.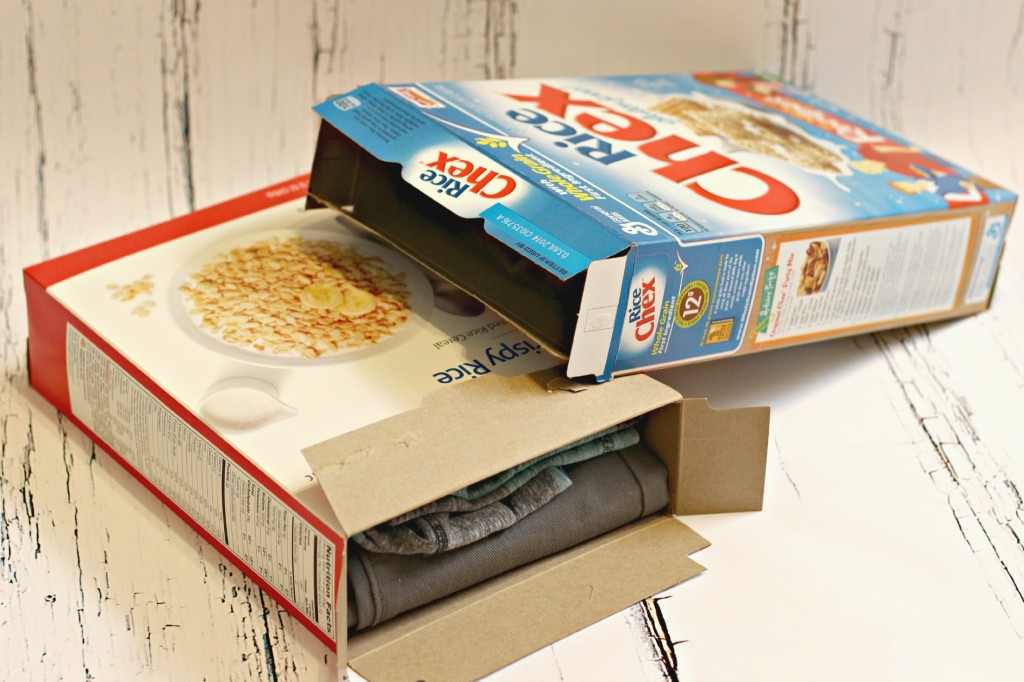 4- Use different wrapping paper for each person. I have 2 reasons for this: It makes it much easier for my husband to pass out presents Christmas morning and the kids can see how many gifts they have without rummaging through them under the tree. I admit I'm a little crazy when it comes to having everything under the tree looking perfect, so I wrap them in their own paper so they will leave the presents alone. Hubby passes out one present to each person and we all unwrap at the same time, having a certain paper for each person makes it easier for him to see who he still needs to give gifts too.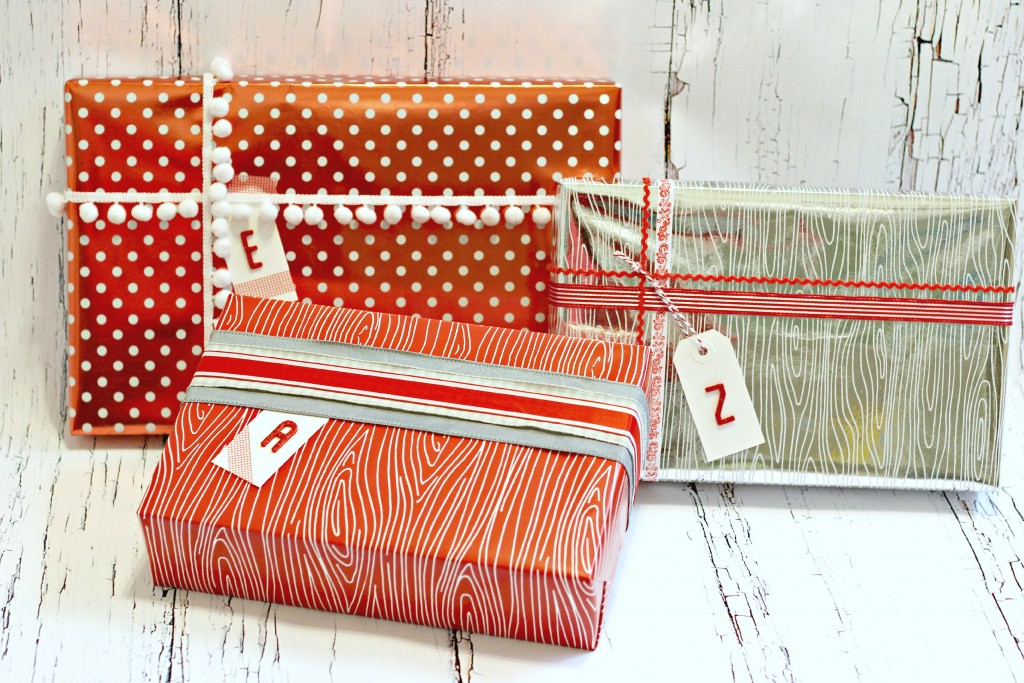 5- Add a special touch. I dig into my craft stash to find all the supplies I'm going to need to make each gift special. It doesn't take much time but it sure does add to the excitement of opening the gifts. I make all of them a little different but keep them really simple so I can wrap them fast.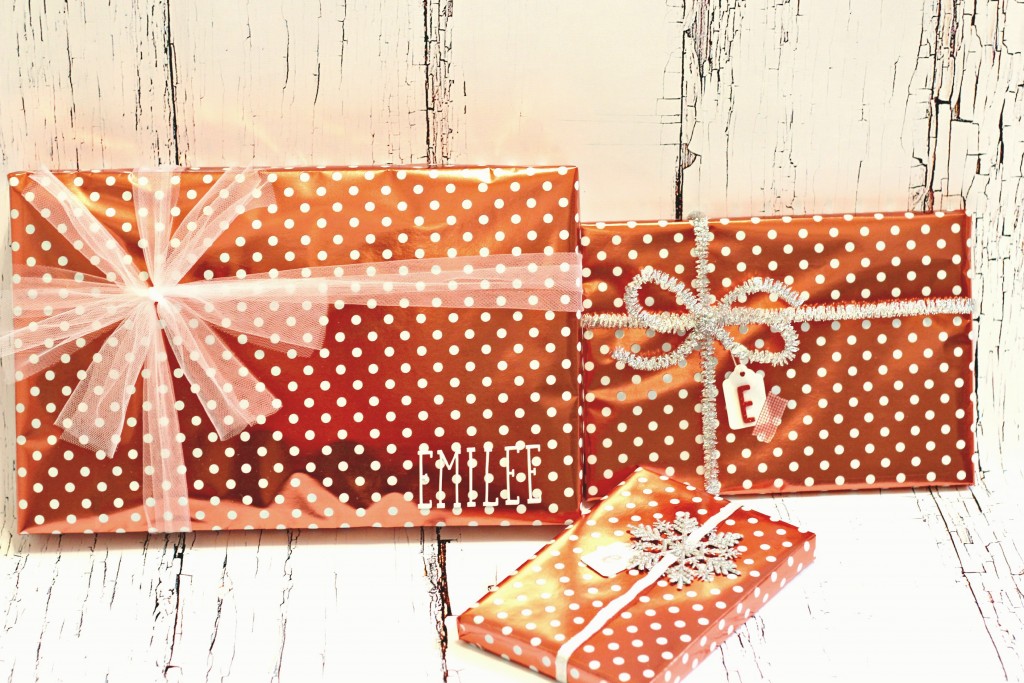 This year I used stickers on the tags and gifts to label them. Last year I used rubber stamps on tags for the labels. I don't have any idea how I'm labeling them next year but I'm pretty sure it will be awesome.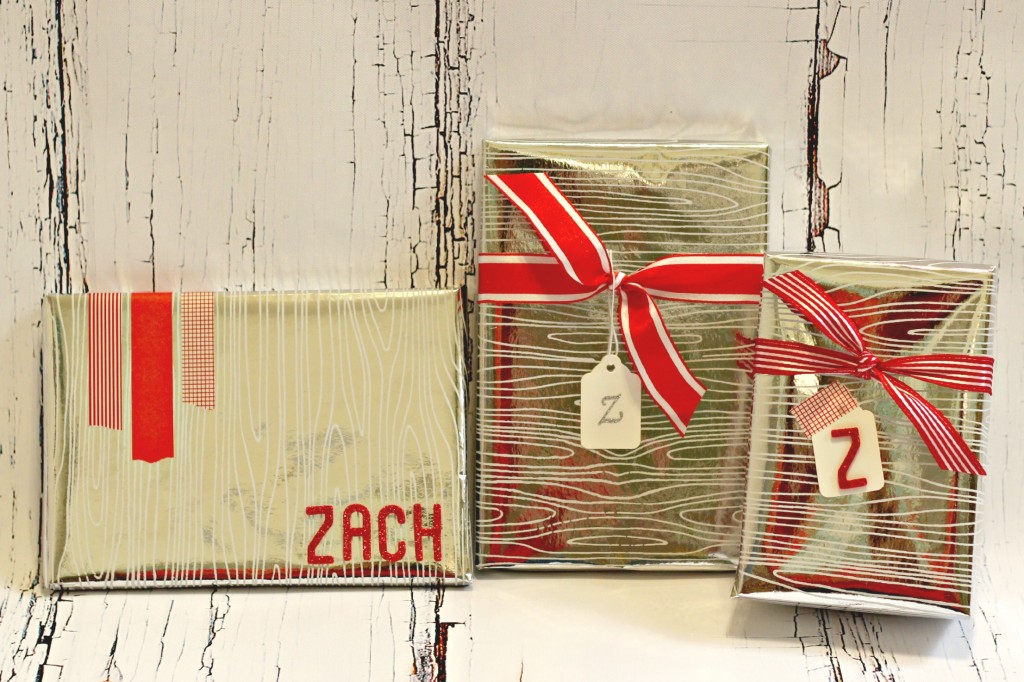 Have you started wrapping your gifts yet? Happy Wrapping!