If you have people on your gift list who are hard to buy for I have a simple yet creative gift they will all love. I don't know one person who doesn't love receiving a gift card Gift Card but that's a pretty boring gift. I wanted to take it up a level so I came up with these Gift Card Waterless Snow Globes. I have created little scenes in jars for waterless snow globes so why not create a little scene with a gift card inside. The best part is they only take a few minutes to make.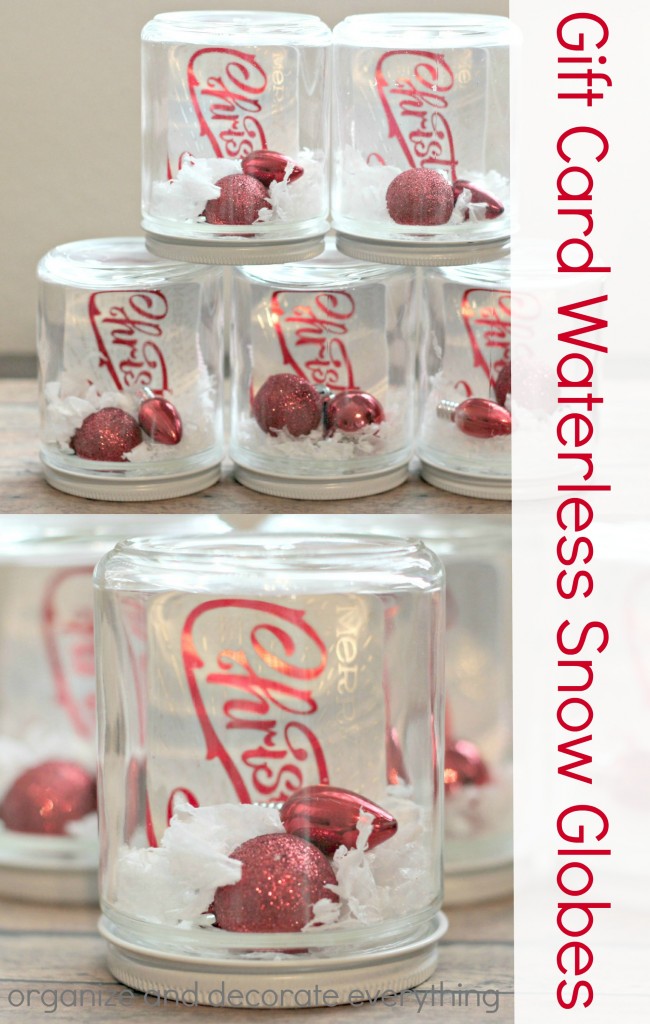 Supplies Needed:
Glass jar with lid
Gift card
Mini ornaments
Fake snow
Washi tape
Optional: paint
If you have food jar lids with writing on them you will probably want to paint them a solid color. I would suggest spray painting the lids. These lids were plain so I didn't have to worry about it which saved a lot of time.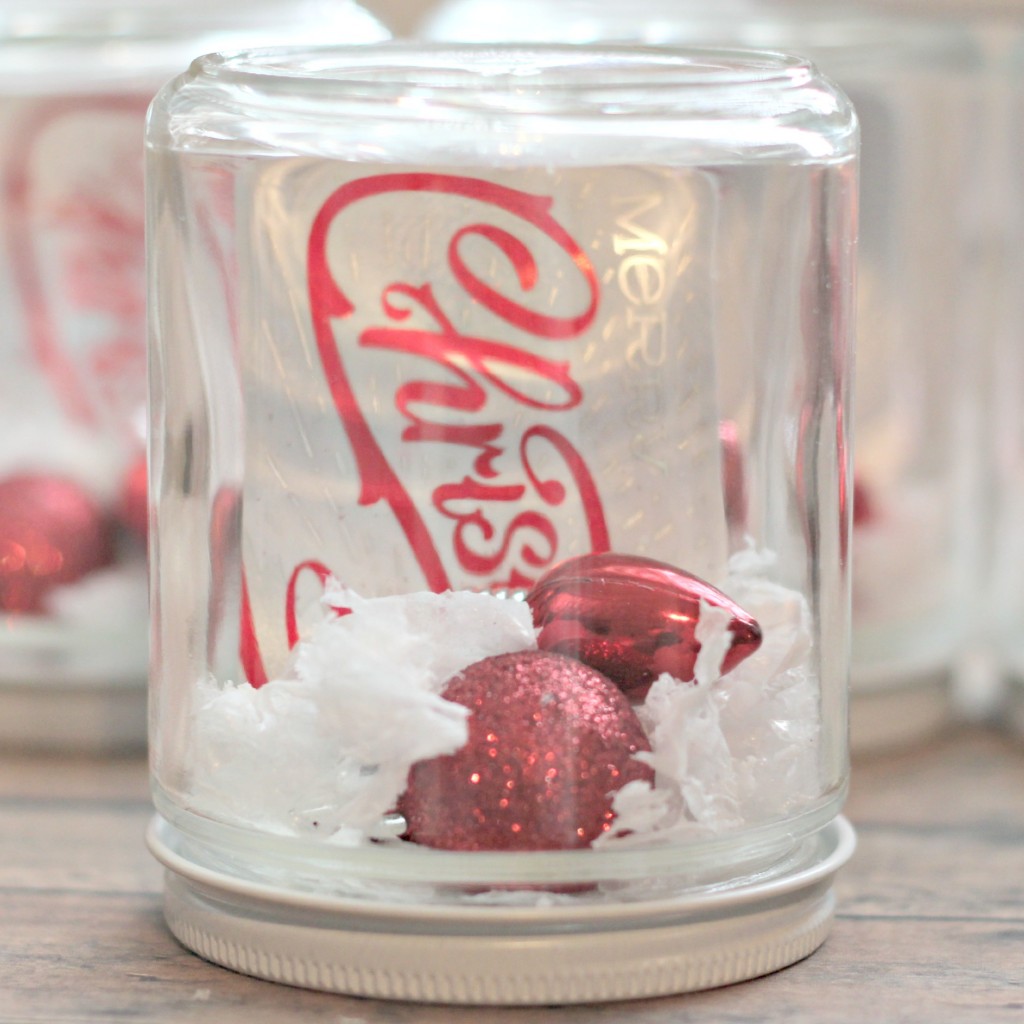 Unscrew the lid and hold the jar upside down with the lid on the bottom. Add the fake snow to the inside of the lid then place the 2 ornaments on top of the snow. Place the gift card inside the jar then screw the jar and lid together. Shake things around a bit if you don't like how everything looks inside the jar.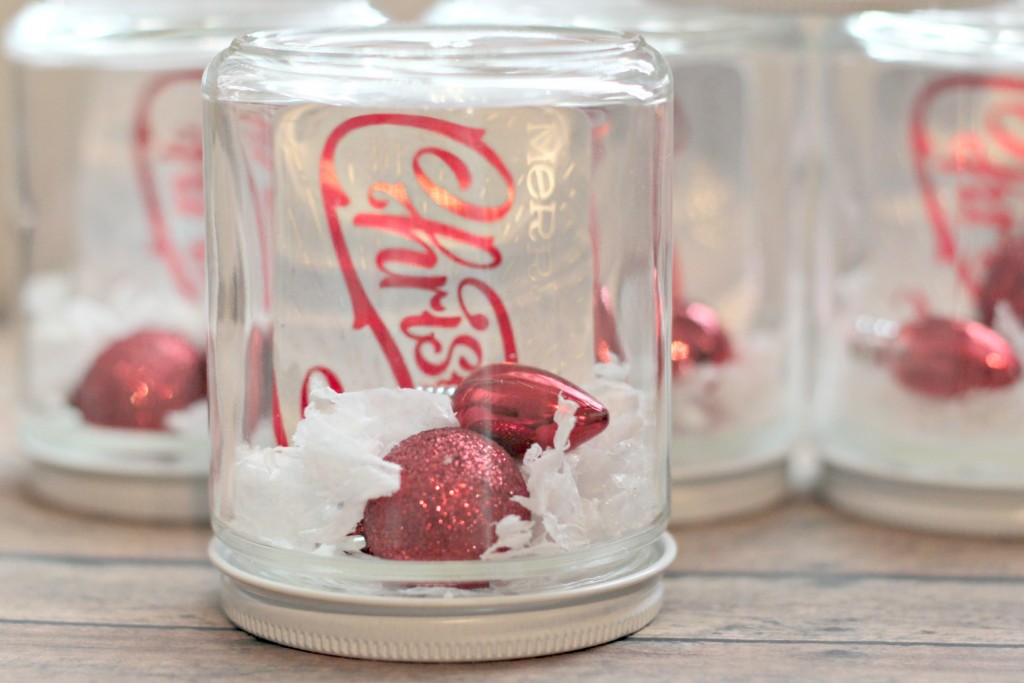 I used mini ornaments for the snow globe but a scene with a deer and tree would be adorable, a snowman, or even a few 3D snowflakes. The possibilities are endless! Add a piece of washi tape to the back of the jar or the lid as a gift tag. Simply use a sharpie to write on the washi tape.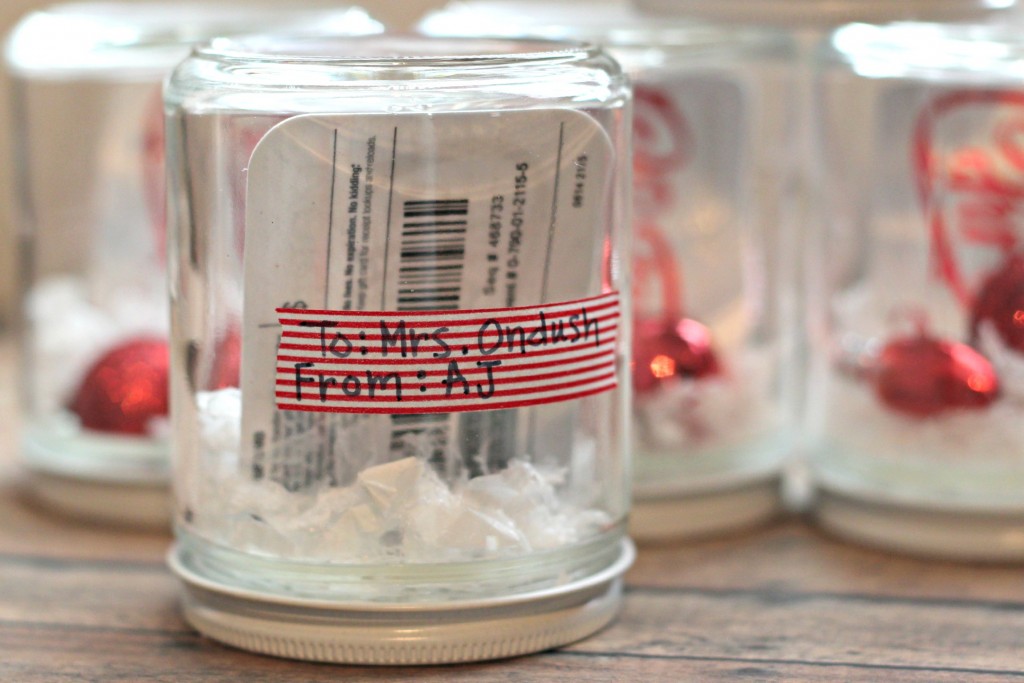 These were made as teacher gifts, but they would also be a great gift for co-workers, friends, or you could even slip one in the stocking of your teenage. They always appreciate being able to spend a gift card on what they like. Do you have some great ideas on how to give a gift card? I'd love to hear!