My favorite part of the holiday season is creating memories and spending special time with family and friends. I love Christmas day and but I also love how we celebrate leading up to the holiday. I'm sharing some fun Christmas Gift Kit Ideas in this post.
Continue to the bottom of this post for free printable tags.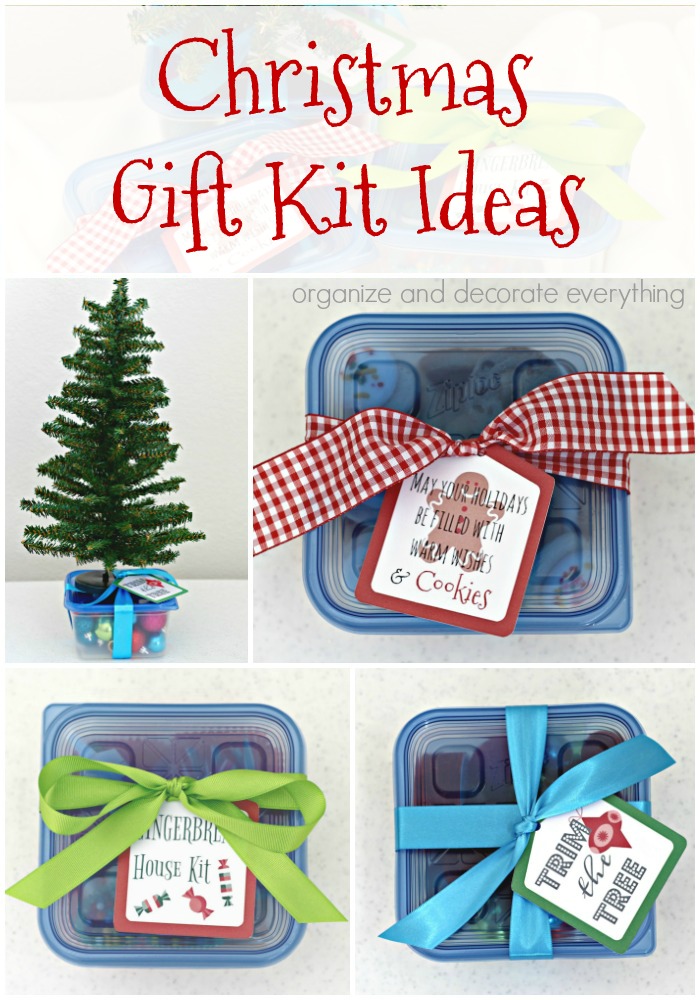 Christmas Gift Kit Ideas
Here are 3 gift kit ideas to give to family, neighbors, friends, or co-workers during the holiday season. Below are the supplies I'm using in the kits. I like shopping for everything I need in one place so I was very pleased Walmart had everything I needed for all 3 kits. Especially because I live in a small town and I don't have a lot of options.
You don't need to include these exact supplies but here are some good ideas to get your creative juices flowing. I used the Ziploc® brand container medium square 3 Ct. They are the perfect size to hold everything for these kits. I think they might offer holiday containers now which is a fun option.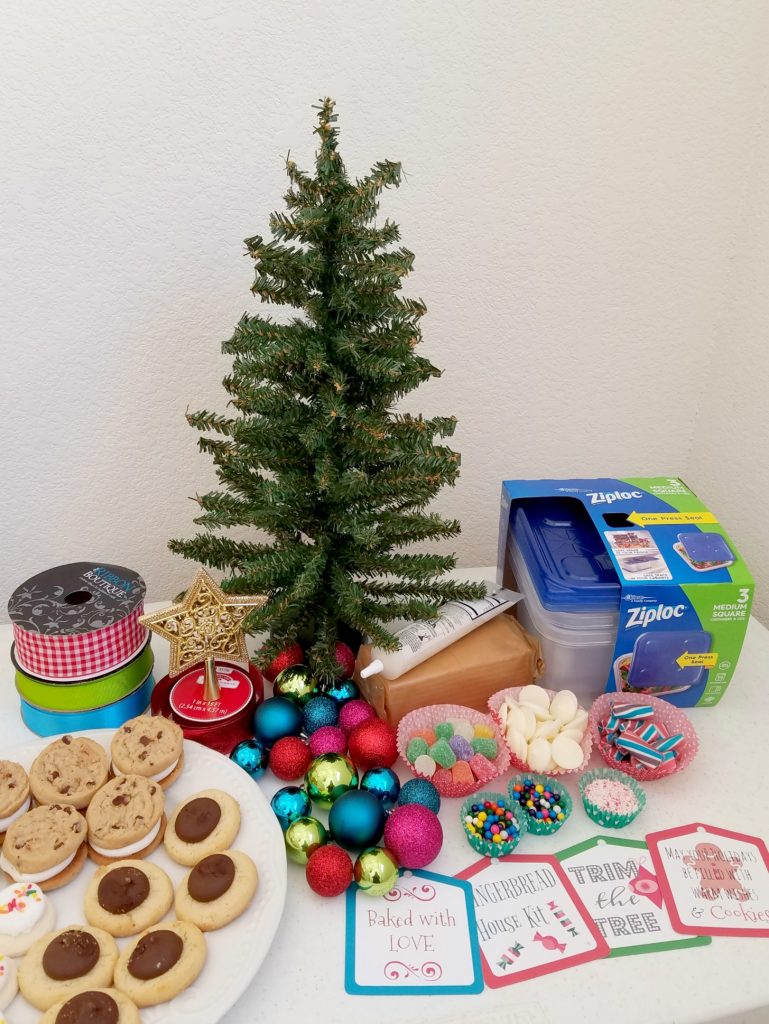 The best part about these kits is that they're very inexpensive and can be customized for anyone. We like to create a Holiday Fun List or Bucket List every Christmas season. These would be a fun activity and tradition to add to the list.
Find the Ziploc® brand container size that best fits your kit idea then fill it with the supplies needed. I like using these containers because you don't need to worry about anything breaking or the container opening. And they can also be reused by the recipient.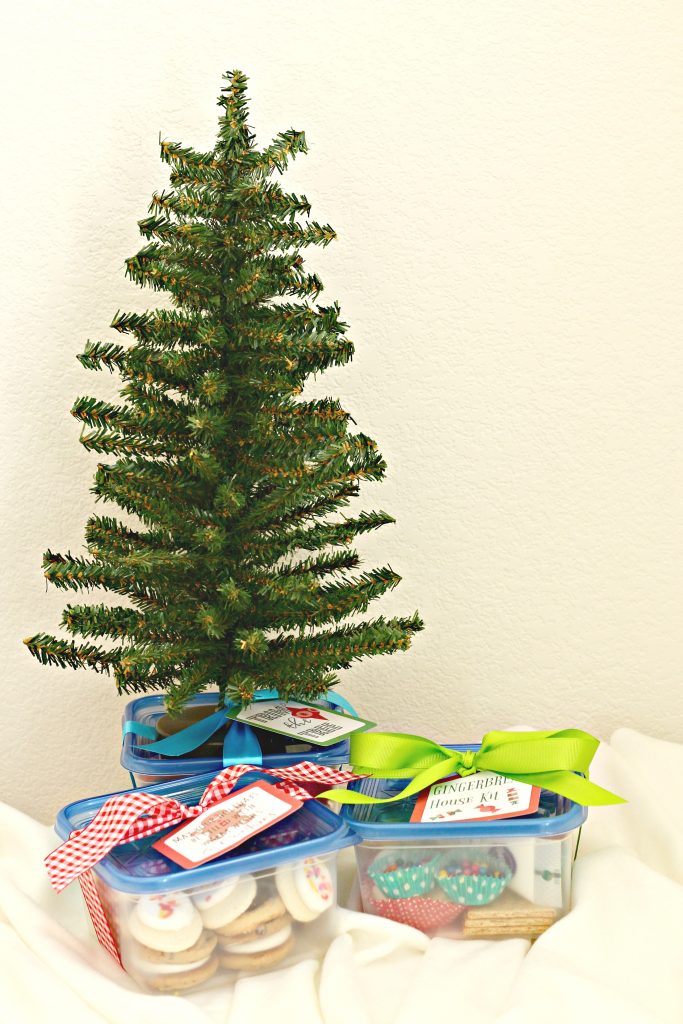 The Trim the Tree kit is fun for a college student, a spouse working away from home during the holiday season, a single neighbor or friend, or even your own kids. When our kids were growing up we had a tradition of our kids decorating their own trees for their bedroom. If you have little ones it might be a fun tradition to start. This whole kit was only about $8 including the tree so it's very affordable.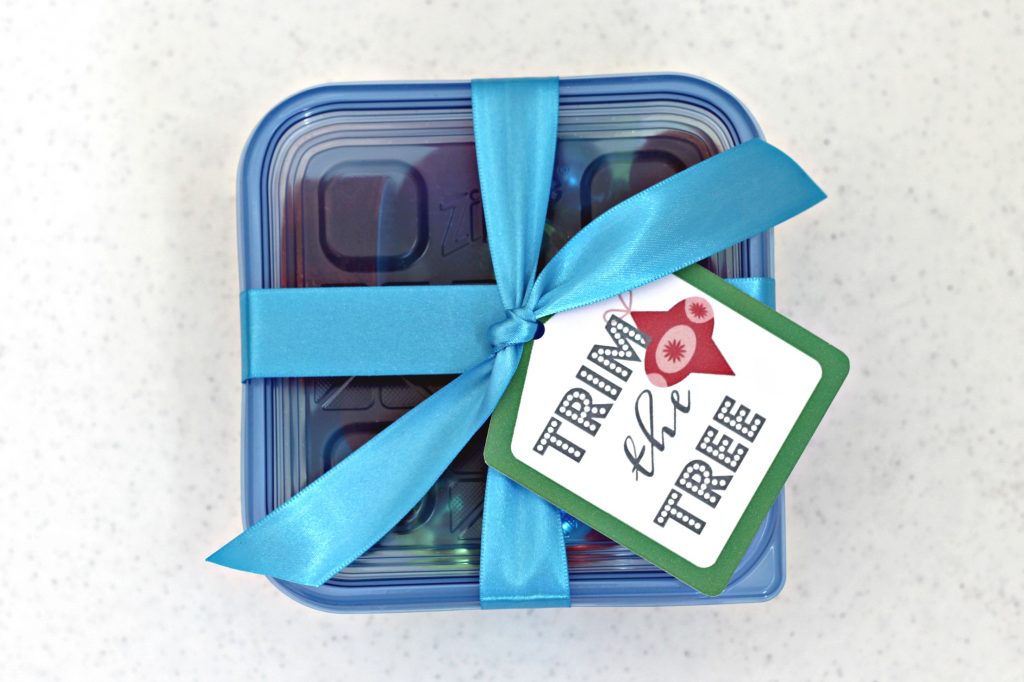 Fill the container with ornaments, ribbon, and a tree topper for a fun gift and activity. You could even have a little tree trimming party with your college roommates or group of friends. Walmart has so many cute mini ornaments this season.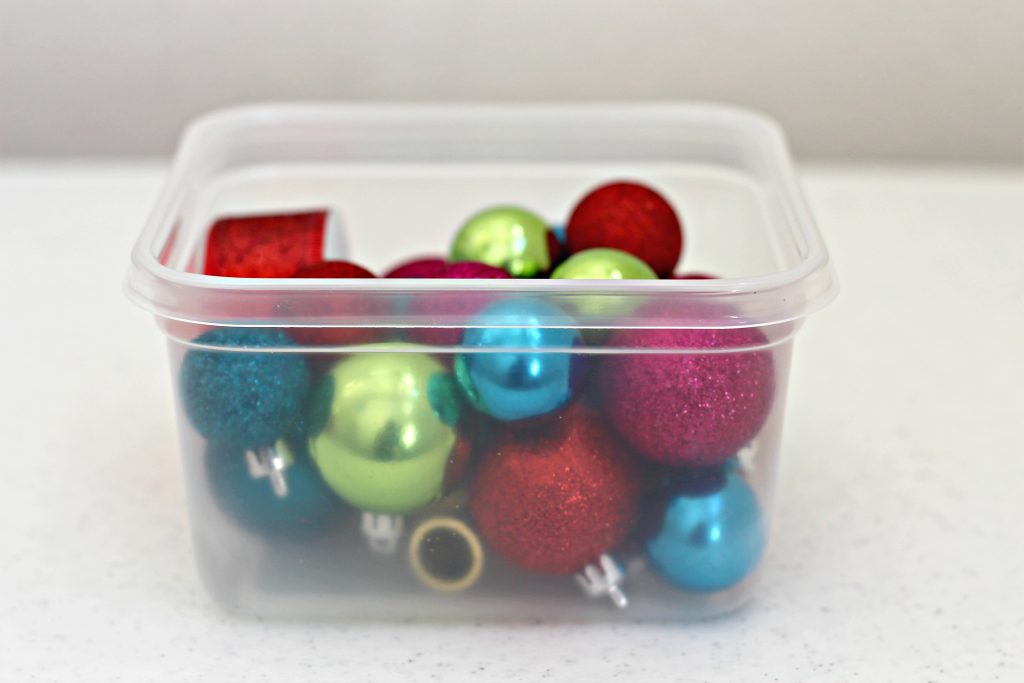 Place the tree on top and it's ready for gift giving.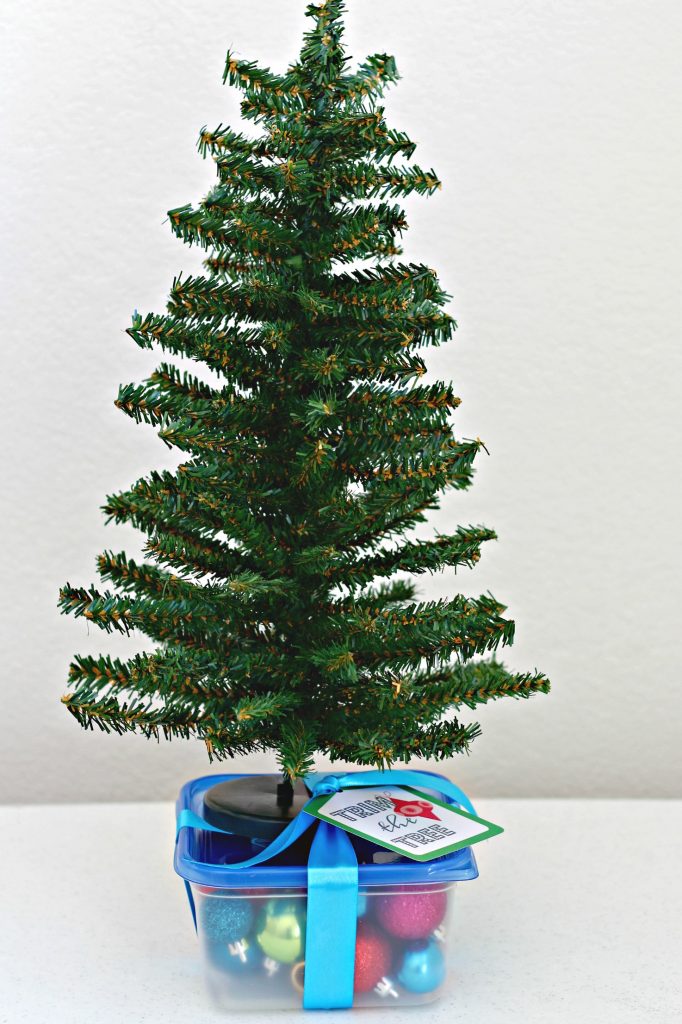 The Gingerbread House kit is fun for kids and grandkids. Plan a little party and have the kits all ready at the table when they come. They can each go home with little gingerbread houses or if they're like my kids they might eat them right after they create them.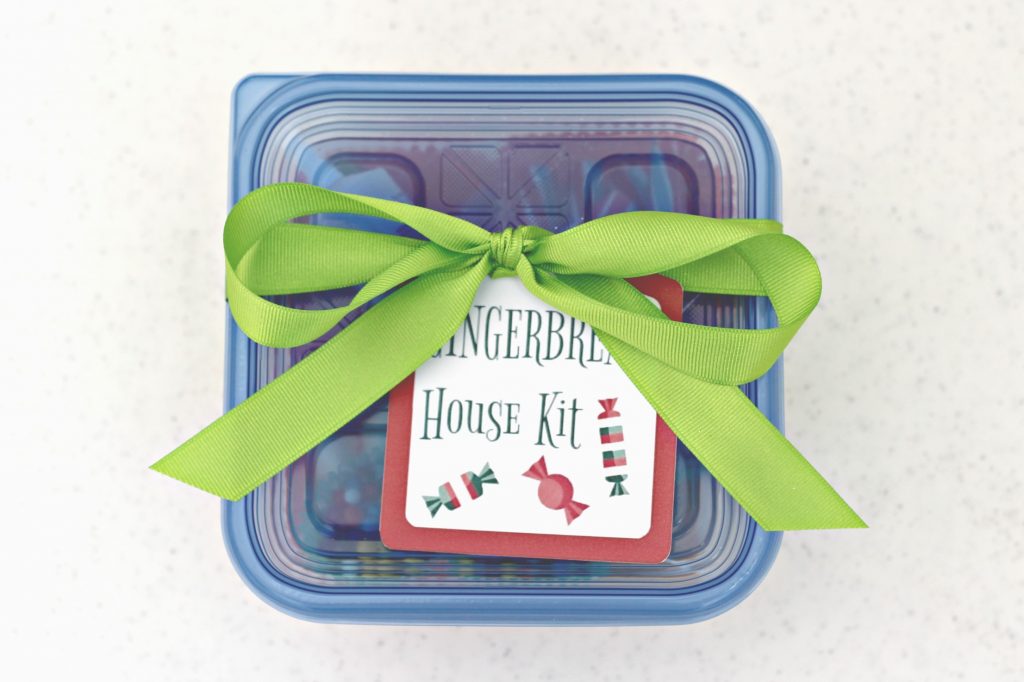 Place everything they will need to create their house in the container. I used cupcake liners to keep the candies separated and contained.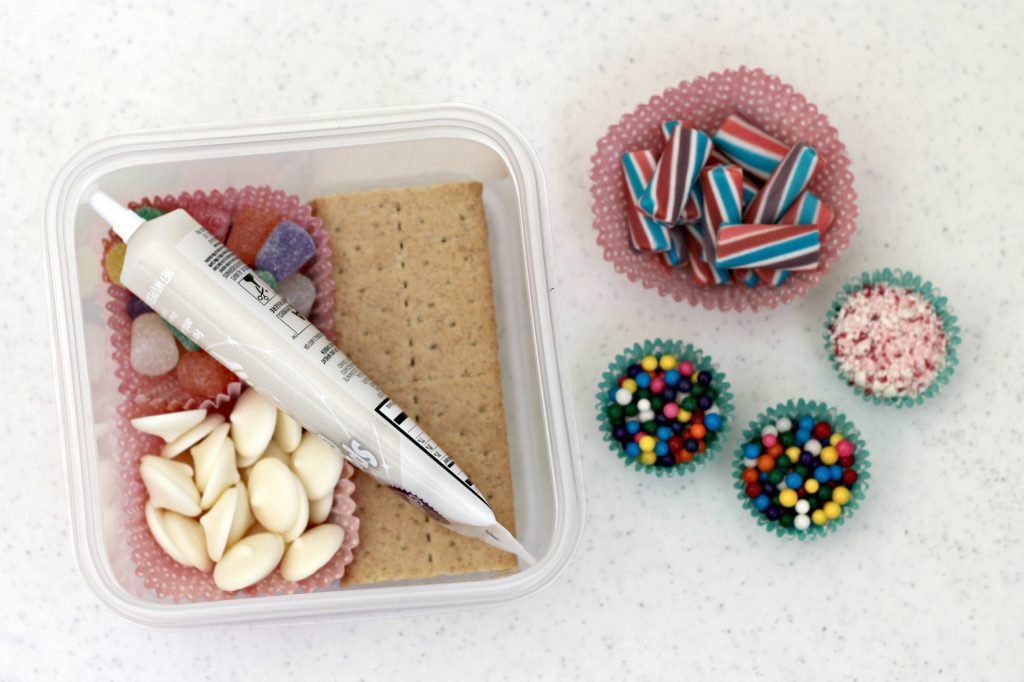 This is one of our favorite family activities. I can't wait to make them again this year. Plus there's always extra candy for the kids to eat. They would be fun to make for a kids Christmas party too. The kids can place the finished houses in the container to carry them safely home.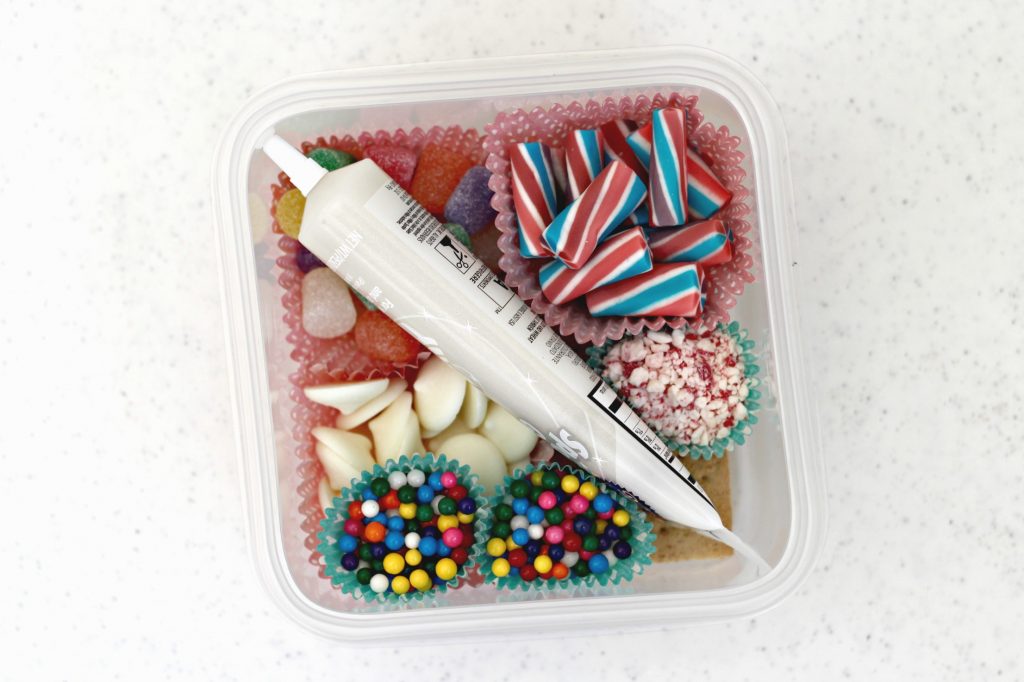 The Cookie kit can be created several different ways. Have a cookie exchange party where everyone brings cookies and leaves with a variety of all the cookies. The host could provide the containers, ribbon and tags for the guests. Cookie exchange parties are one of my favorite things to attend during the holidays.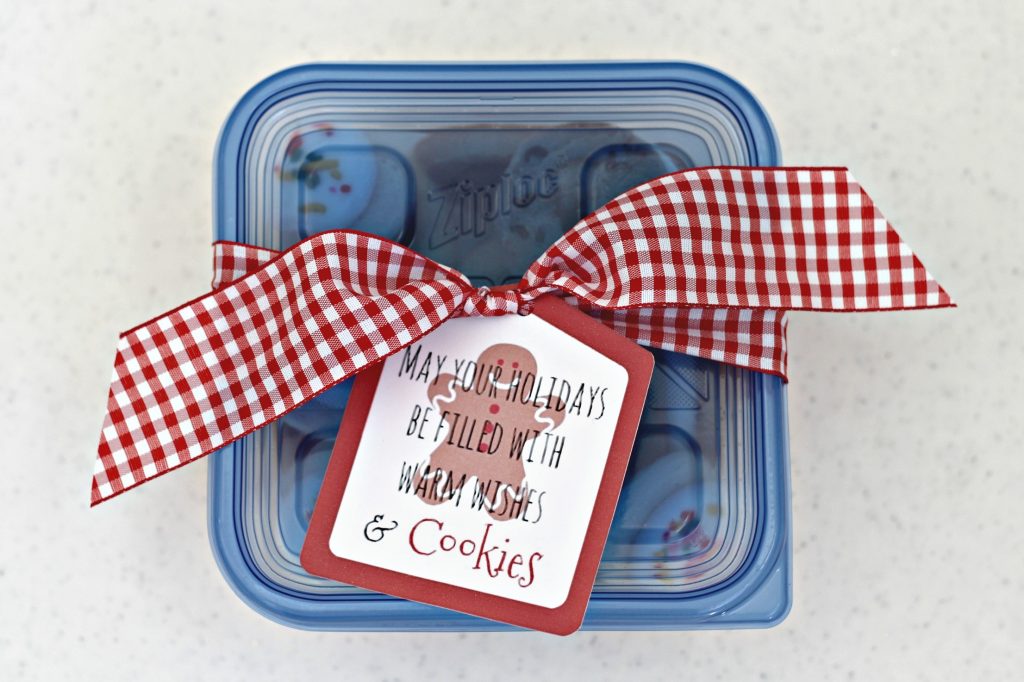 You could also create a kit with all of the supplies and frosting needed to decorate the cookies. It would be similar to the Gingerbread House kit.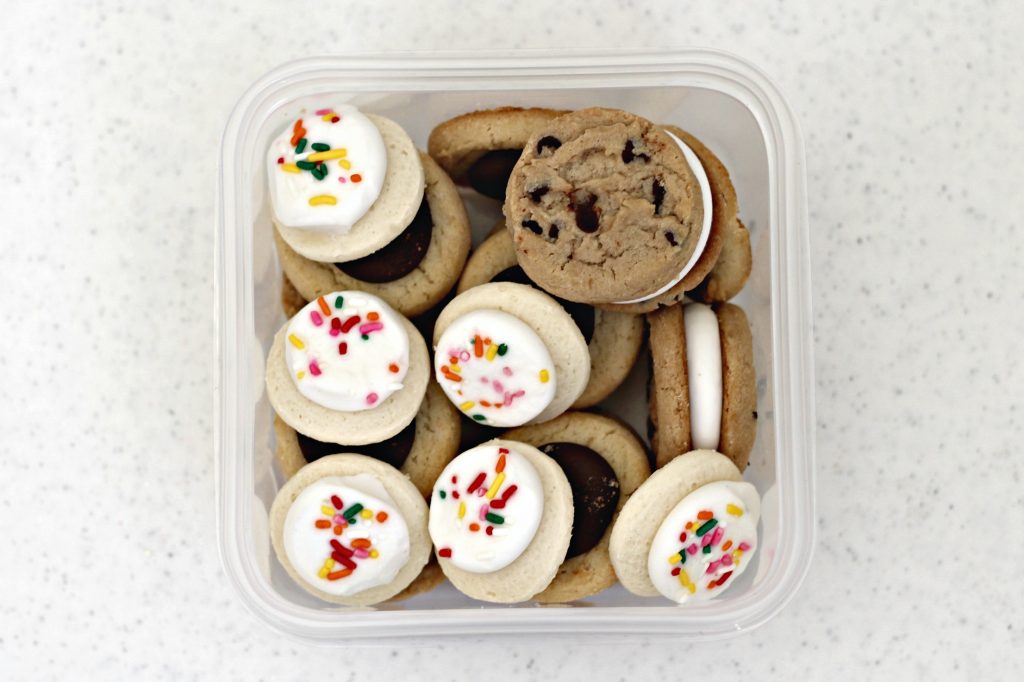 Or you could bake cookies and load up the container with your homemade goodness to give to friends and neighbors. I love all the homemade goodies we give and receive around the holidays.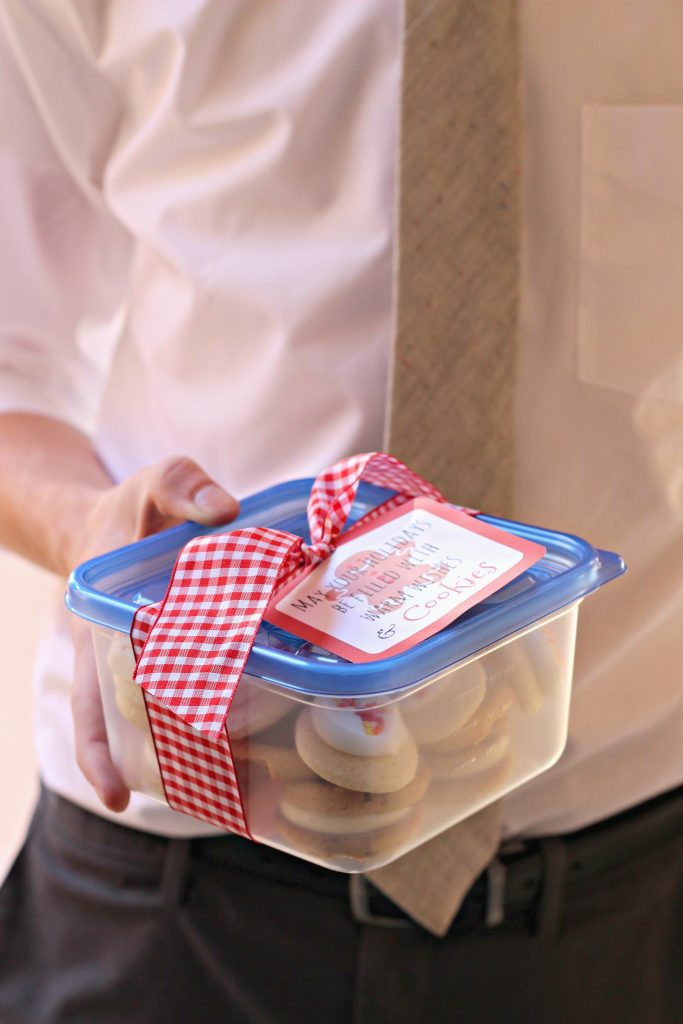 Click here to print the Christmas Tags to attach to your containers. Just punch a hole in the top and slide it on a ribbon.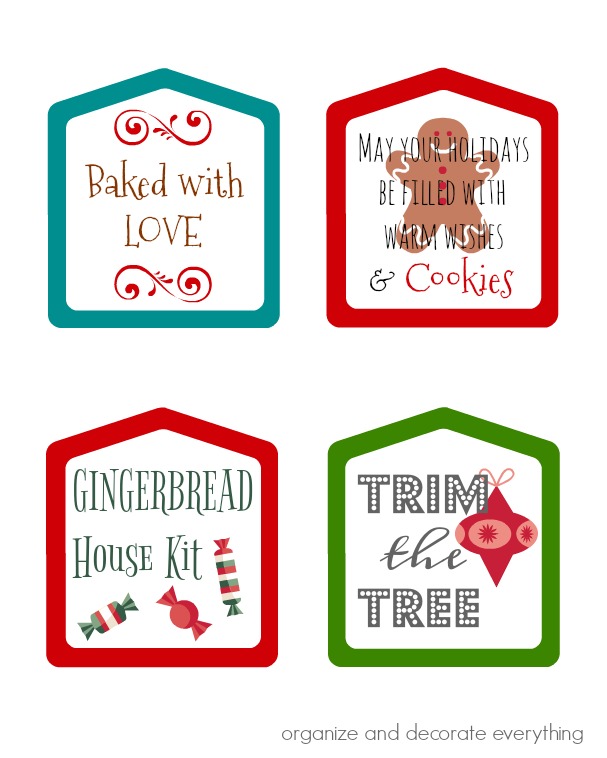 What kit or gift idea is your favorite?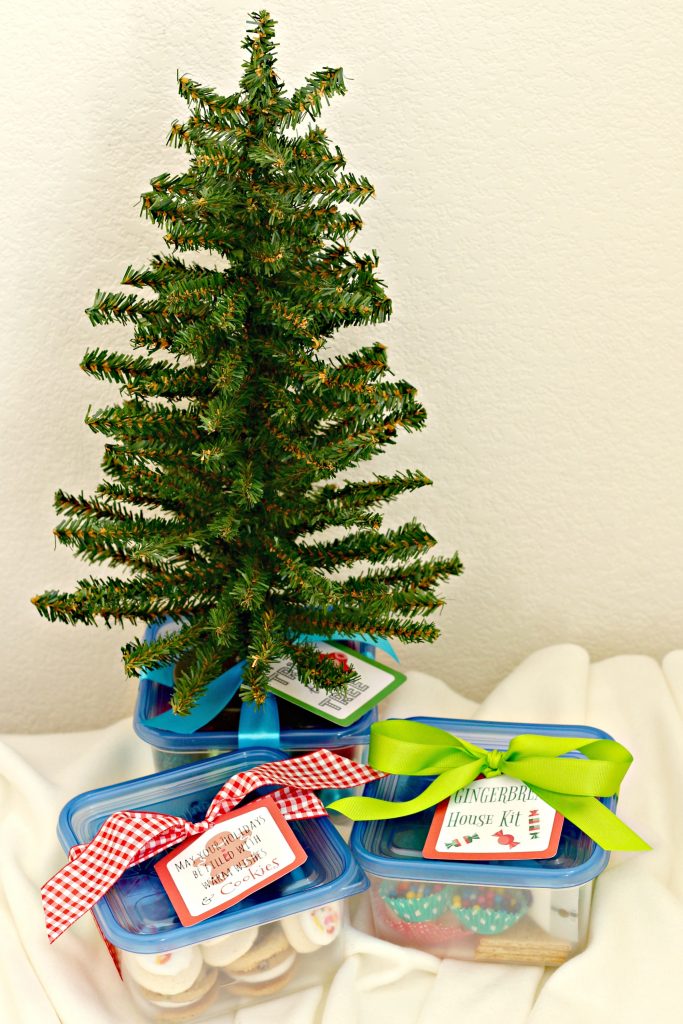 This post was not sponsored by Walmart.
Pin it for later: Christmas Gift Kit Ideas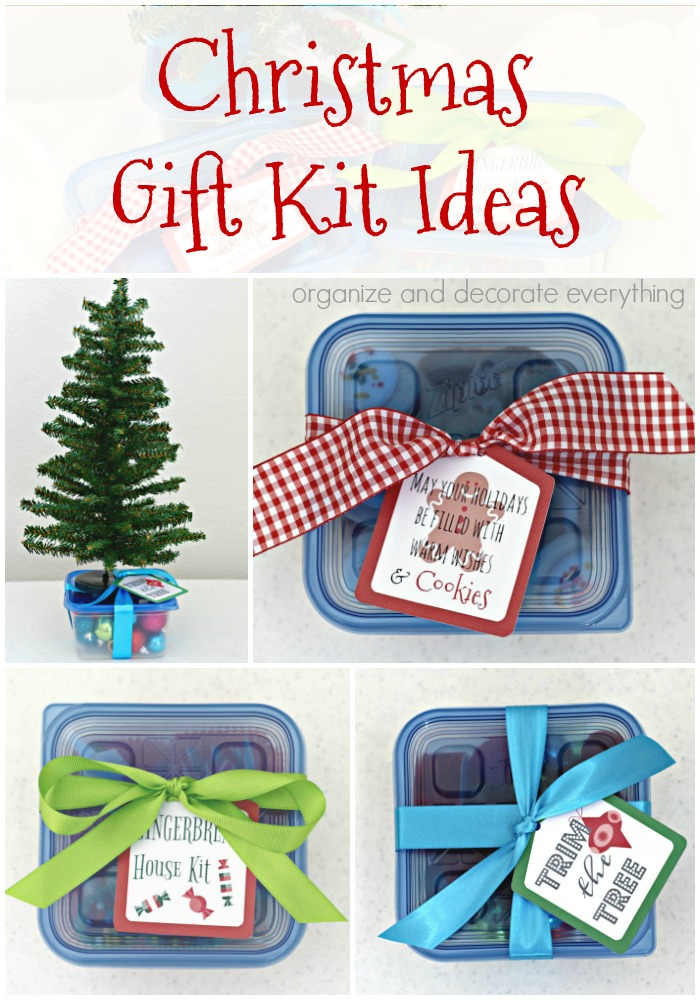 You might also like these posts:
Gift Card Waterless Snow Globes
Gift Wrapping Made Easy