We travel and hike quite a bit as a family. Because of that I like to pack healthy snacks to take with us so we aren't eating junk food the whole time. Sometimes it's hard to find an inexpensive gluten-free trail mix so I've started making my own.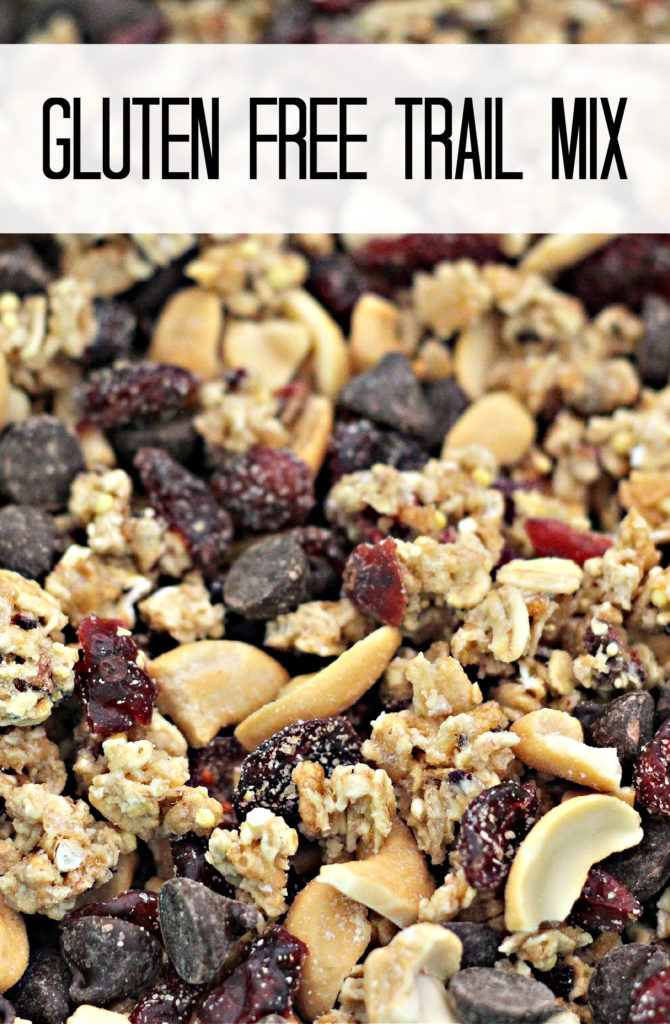 The problem is that I like to make a big batch and it doesn't seem to stay fresh as long as I want after I make it. With a FoodSaver it can stay fresh up to a year or more. That's perfect for tossing in a back pack and probably forgetting about it for a while. It's always good to have extra food stashed away in your backpack on a hike. I'm usually hungrier or need more energy than I think I'm going too. This trail mix is also great for 72 hour kits or as an additional food storage source.
You should experiment with making your own favorite trail mix but here is my go-to gluten free mix. Of course you can add more dried fruit, nuts, or any other things you would like. The best part of this trail mix is that you can customize it to your wants and needs. This mix is super simple but gives us the added energy we need when we're being active.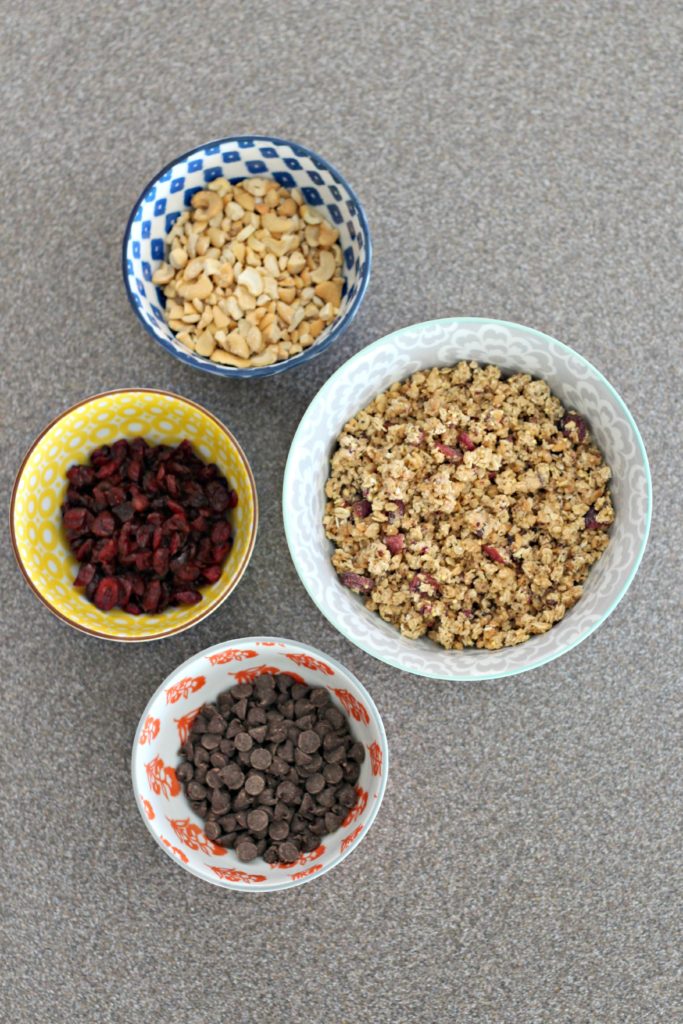 gluten-free trail mix recipe:
6 cups gluten-free granola
2 cups cashews
1 cup chocolate chips
1 cup craisins
Mix ingredients together in a large bowl. Measure out 1 cup of trail mix for each bag. I've found that's a good amount for a snack or for a break while hiking but adjust the amount to your needs.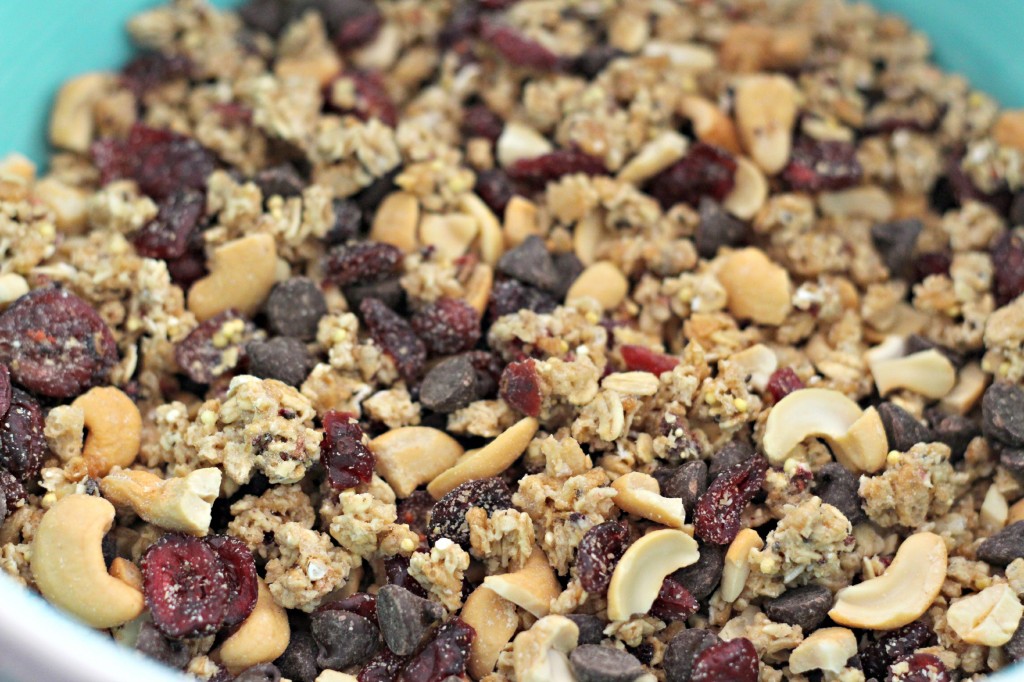 See how the FoodSaver sucks out all the air which keeps the mix fresher longer? I use the FoodSaver for brand to keep food fresh but I'm sure there are probably other brands out there too. I usually label the package with the date and also the amount.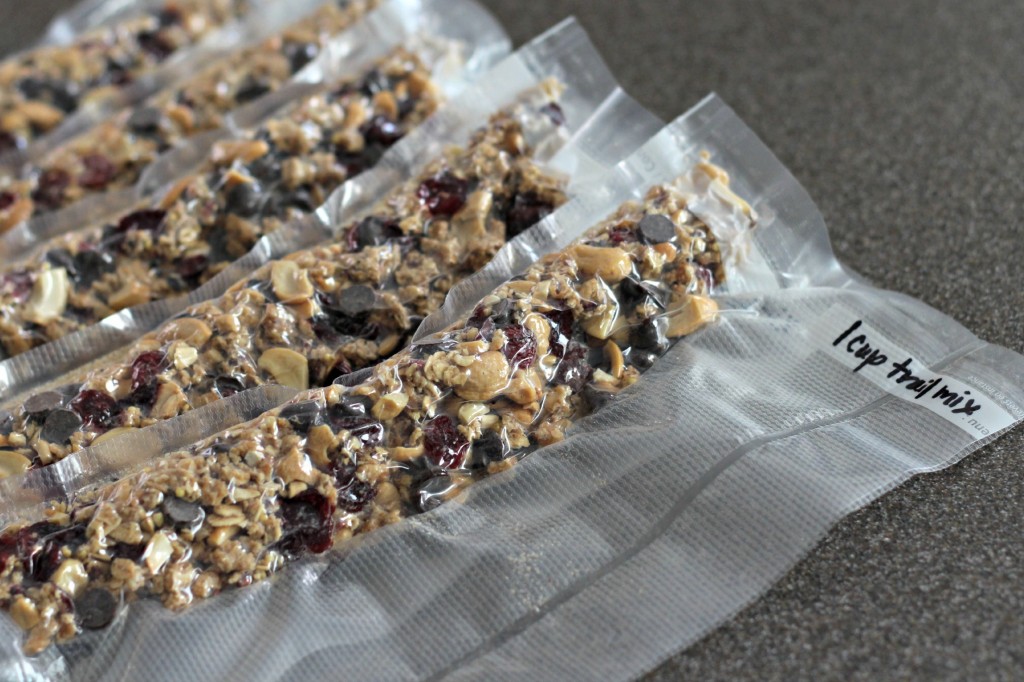 If you're a hiker, camper or boater this process is also great for keeping important things water tight.
Pin it for Later: Gluten Free Trail Mix
Other posts you might like: