Who can resist adorable little snowmen? I brought together a great collection of my favorite Snowman Crafts, Decorations, and Gift Ideas to share with you this holiday season.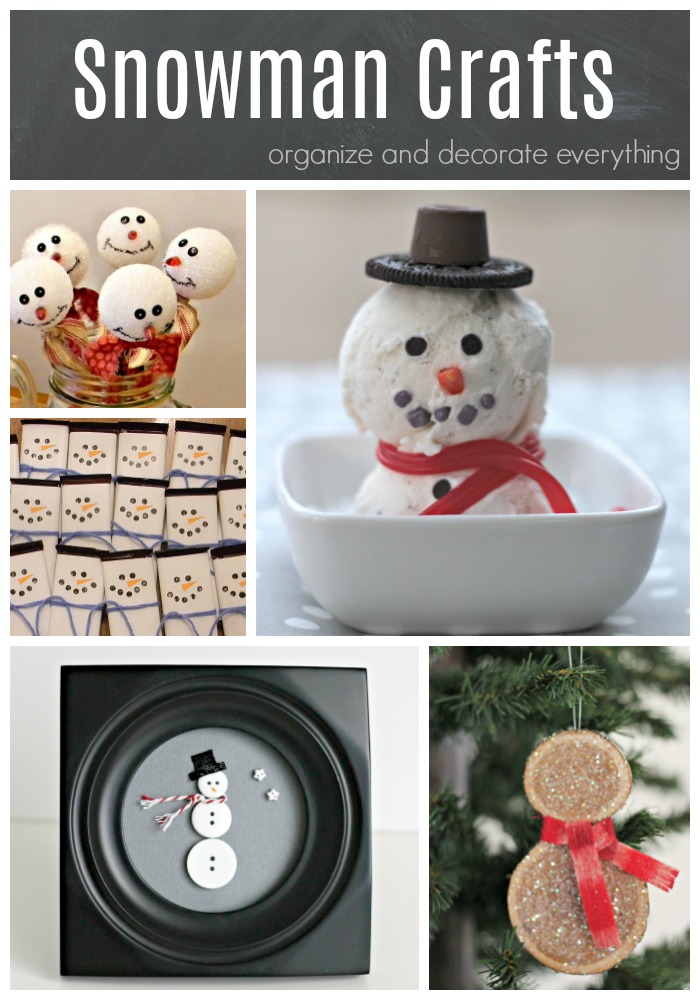 Do you love snowmen? Whether you want a new decoration for your home, an ornament, quick gifts for kids, a sweet treat, or a free printable, I've got you covered. These snowman ideas are quick, easy and fun to make. The kids will even enjoy making them so it can also be a fun family activity.
Snowman Crafts
Button Snowman – This is one of my favorite little crafts and home decor items. Every Christmas I bring it out and keep it up through the Winter months. You can use whatever size or style of frame you like. I'm thinking of getting a rectangle frame and making a whole little snowman family. Break open your button stash and get started on this cute little project.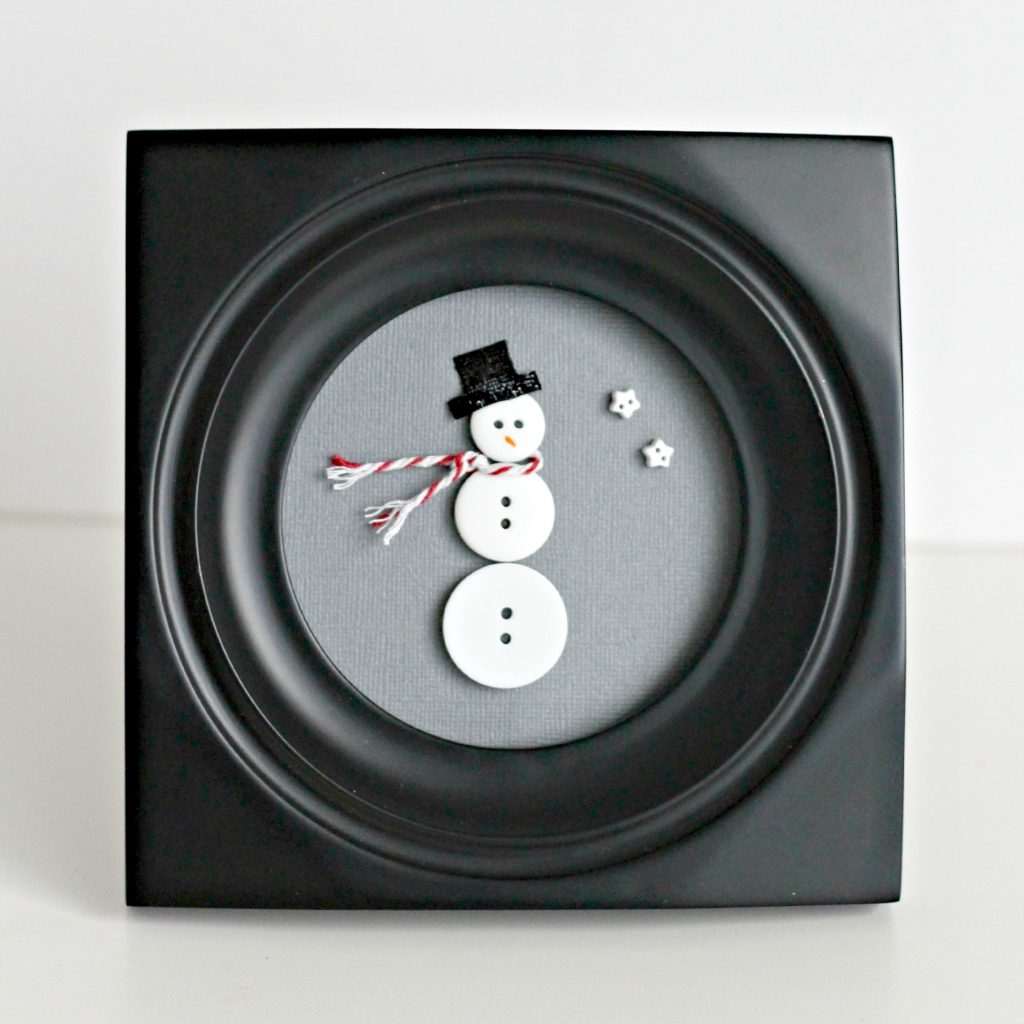 Snowman Candy Bar Wrappers – This is such a sweet gift for classmates and it's so fun for the kids to make or help with. It would also be a fun and easy project to make during a class party or even as a party favor. You can even pick the kids favorite candy bars.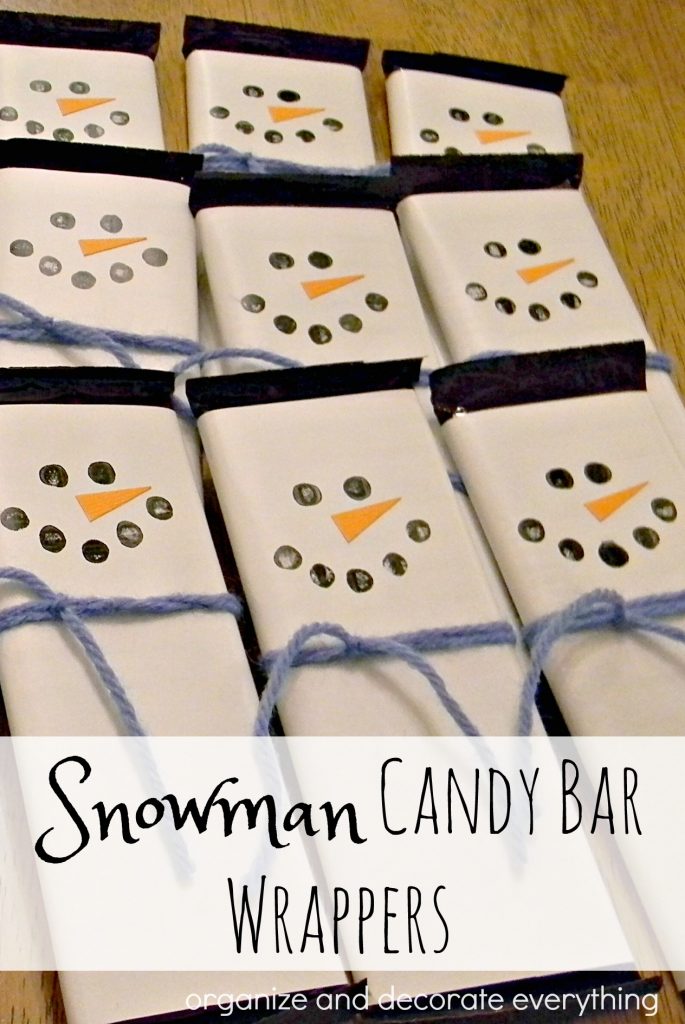 Wood Slice Snowman Ornament – These ornaments are fun for the whole family to make. Each member could make their own little snowman. They would also make a cute present topper to give away. You can personalize each of them with a different color scarf or even add a hat. Obviously I decided to go super simple.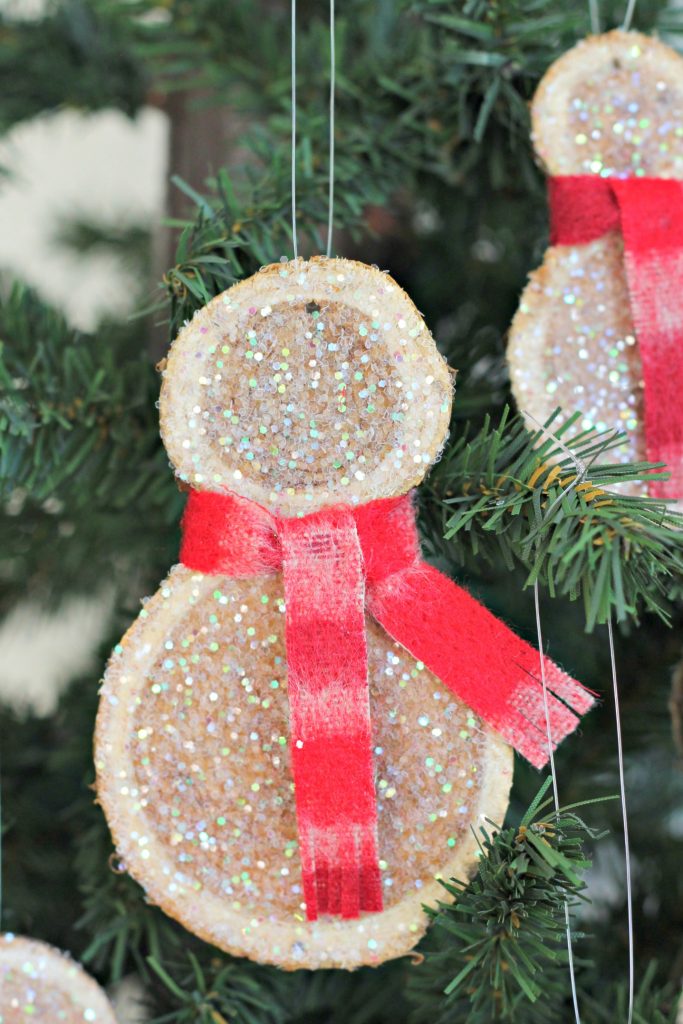 Frosty the Snowman printable – If you want a quick way to add a creative piece to your home, just print out this free printable and pop it in a white frame. It would also make a cute gift.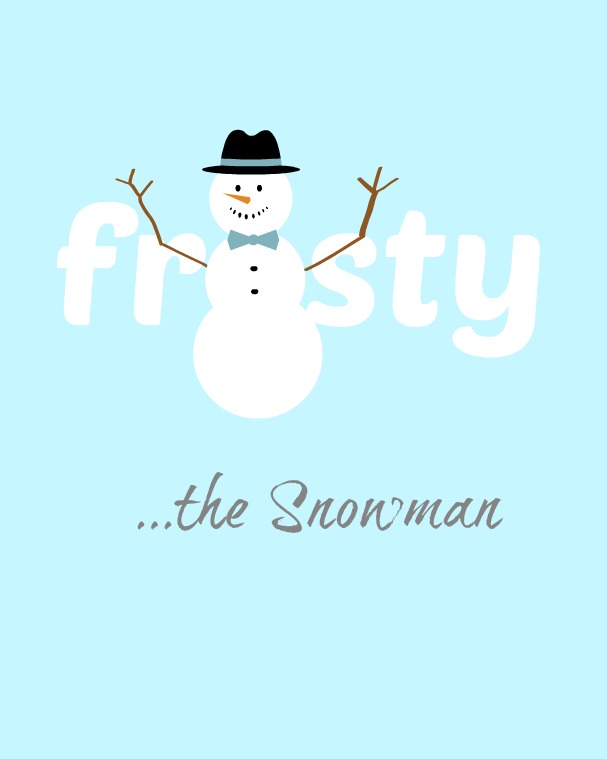 Ice Cream Snowman – This is such a fun activity to do with kids. You can use my ideas or come up with other candy options your kids love. I'm not going to lie this is actually fun for the whole family. Who doesn't want to eat a delicious snowman?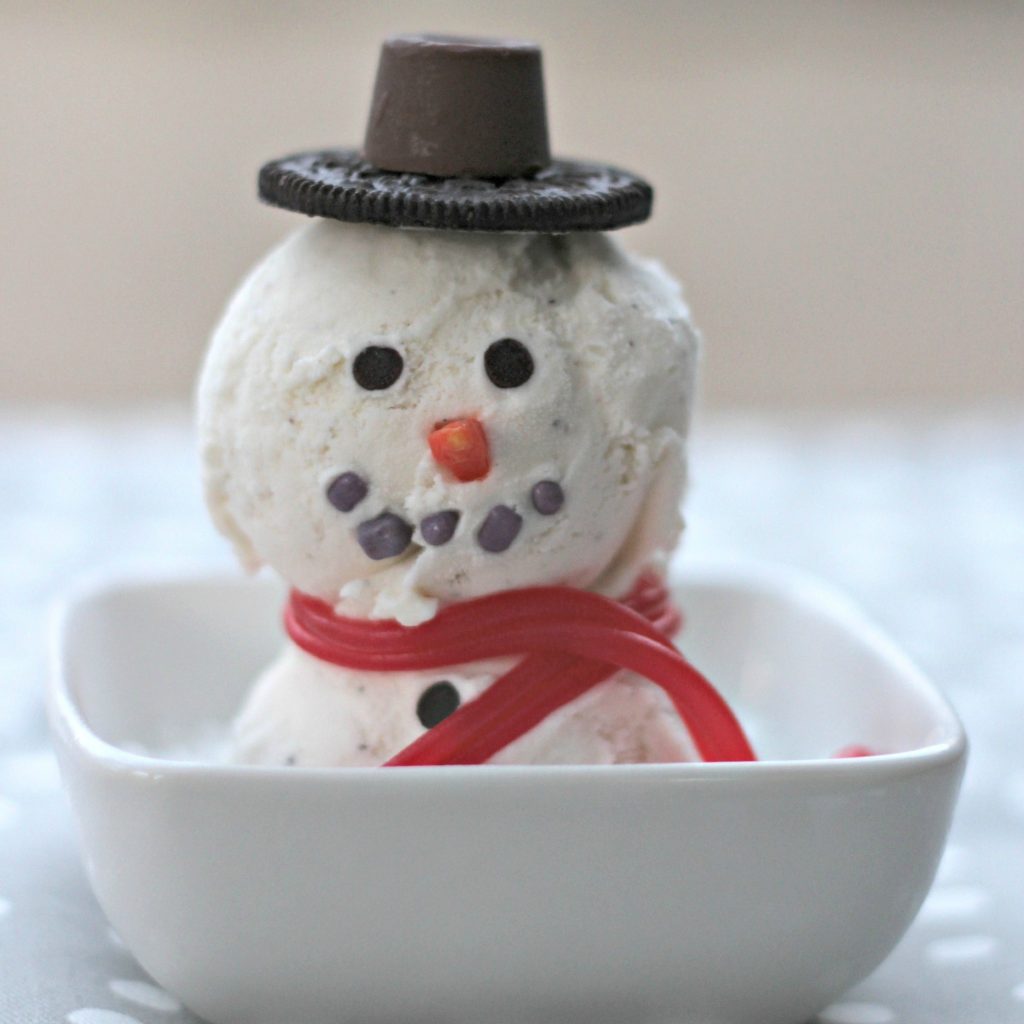 Snowman Pencil Toppers – These are an adorable classmate or friend gift if I do say so myself. Again they would also make a fun classroom craft so each child could make their own. They're a very inexpensive craft too.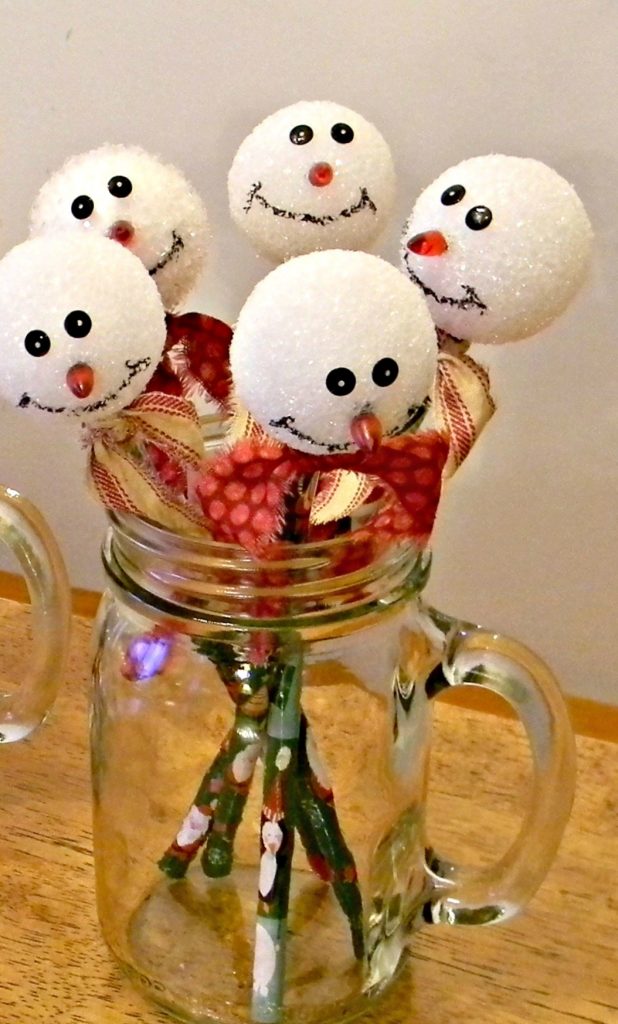 Which is your favorite Snowman craft? I think I need to make a few more ornaments for gift giving.
Pin it for Later: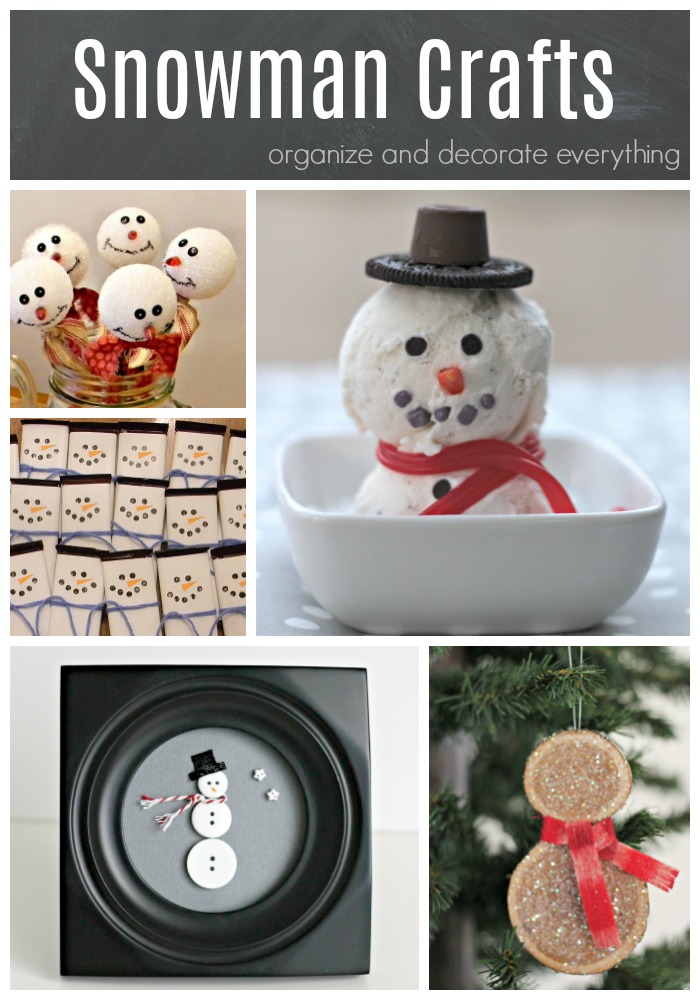 You might also like these posts:
20 Pinecone Crafts for Christmas
Christmas Bucket List Printable