Most kids like to give little gifts to their friends for Christmas, but it can get expensive so we like to make a little gift and give a little treat with it. These Snowman Pencil Toppers are fun for the kids to make and give to their friends. They would also be a fun craft project for the classroom to make.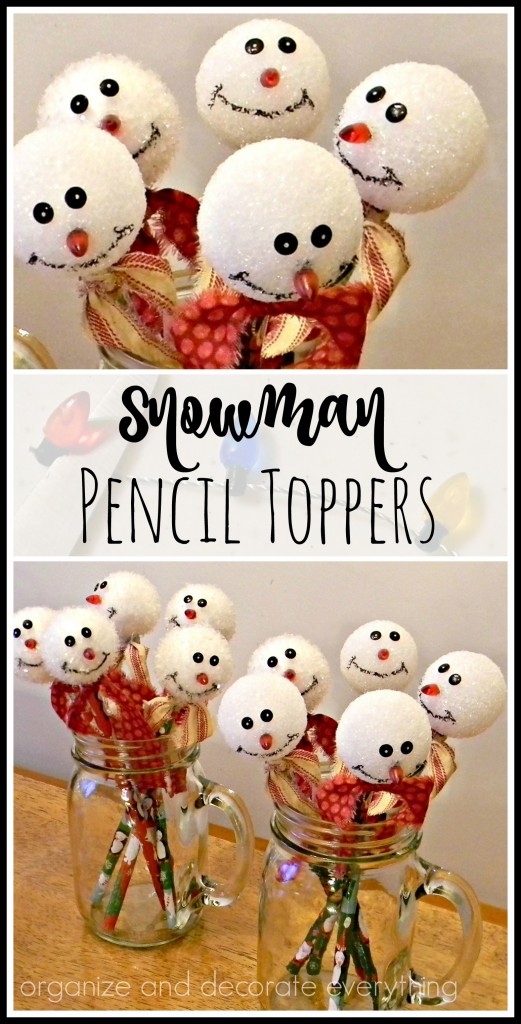 Supplies needed:
fabric scraps
pencils
foam balls
black sequins or black beads
mini Christmas lights
Sharpie pen
(optional) little hat
(optional) yarn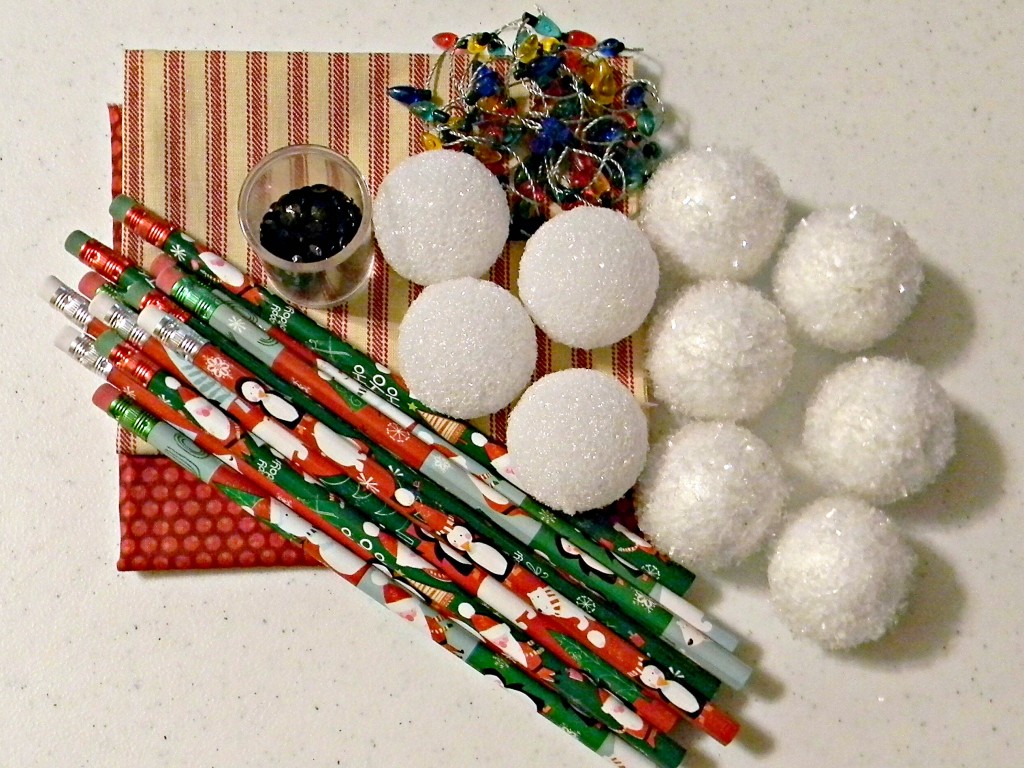 These are so easy the kids can make them on their own. Stick the foam ball on the eraser end of the pencil. The fuller balls look more like snowballs but the smooth balls are easier to work with (whatever your preference).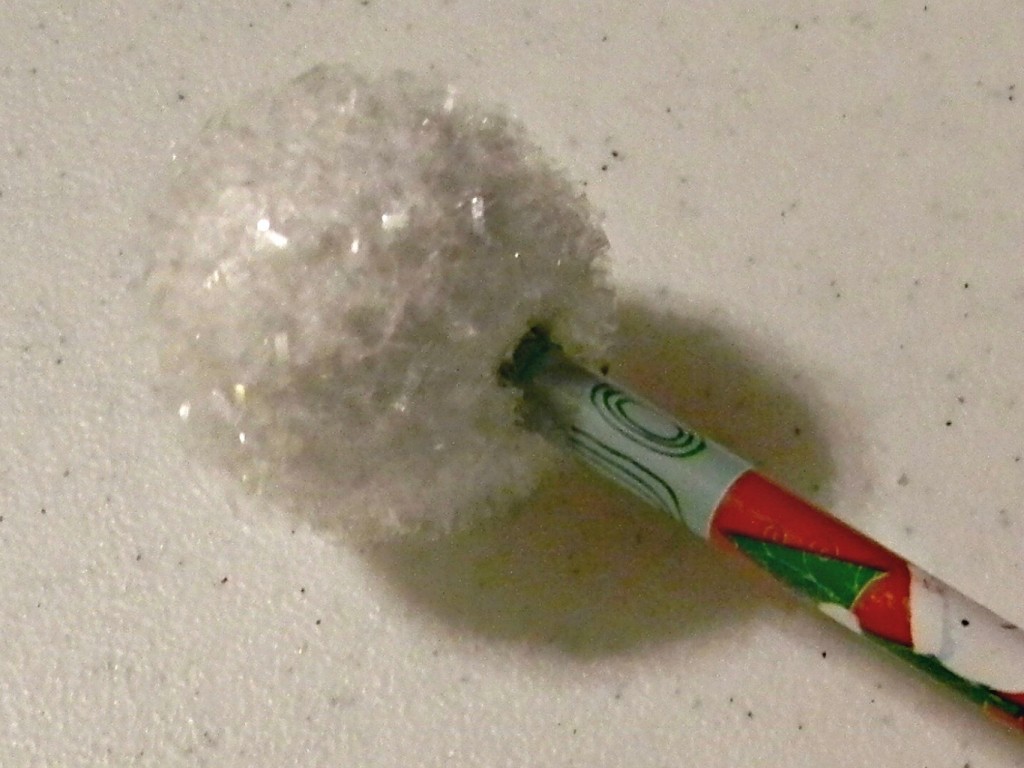 Cut the red light bulbs off a string of mini lights.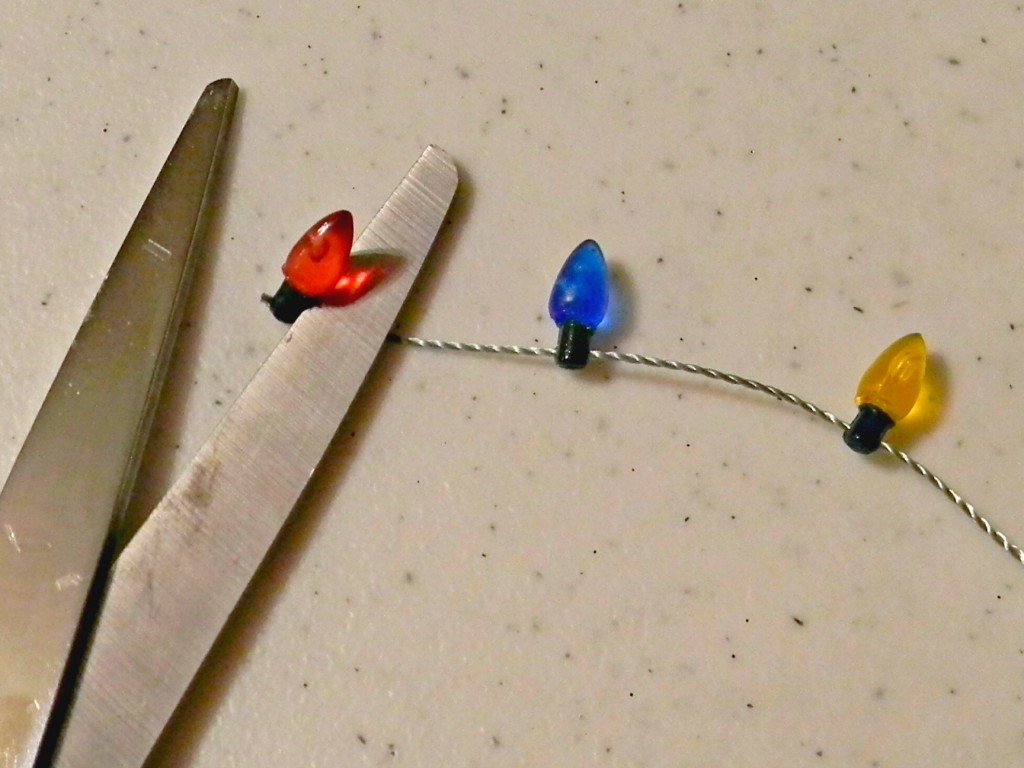 Then stick it in the center of the foam ball for a nose. I used a little glue to hold it in place.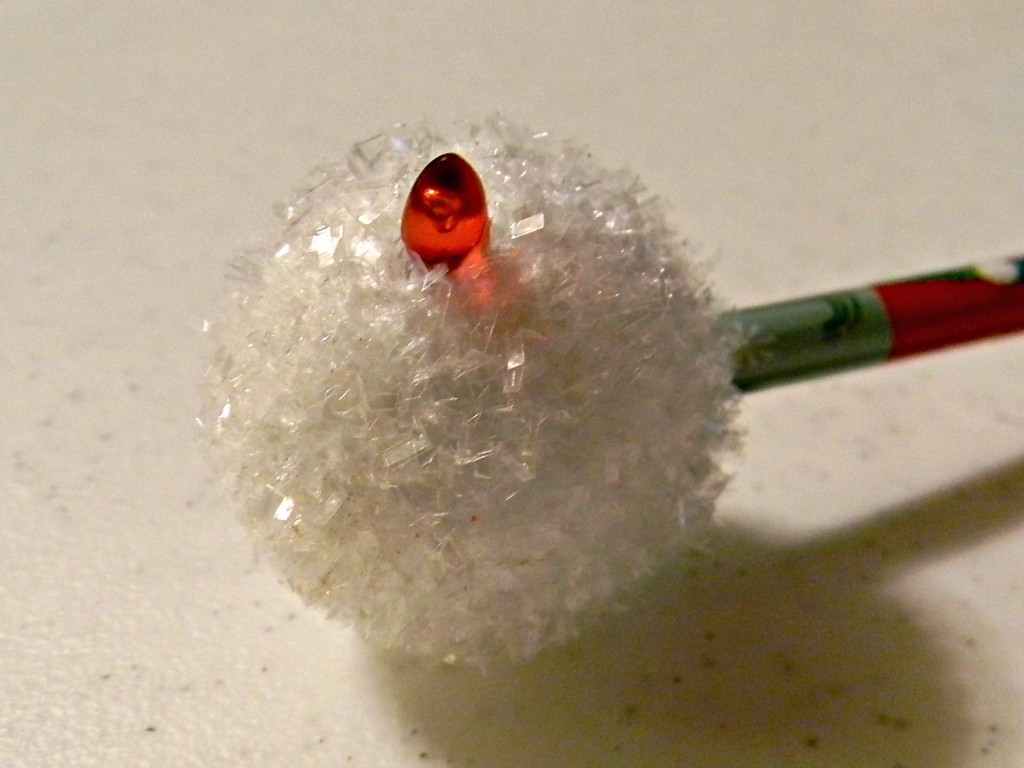 Glue the black sequins to the ball for eyes. You could also use black beads.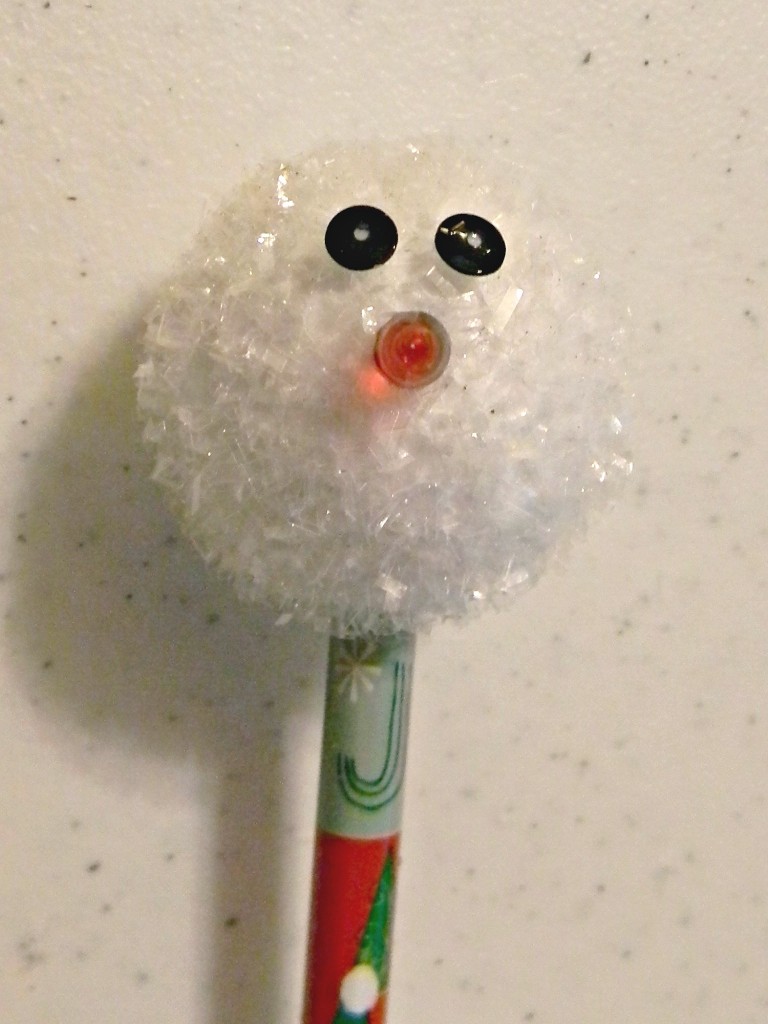 Use a Sharpie marker to draw on a mouth. You could also use a small piece of black yarn and glue it to the foam ball.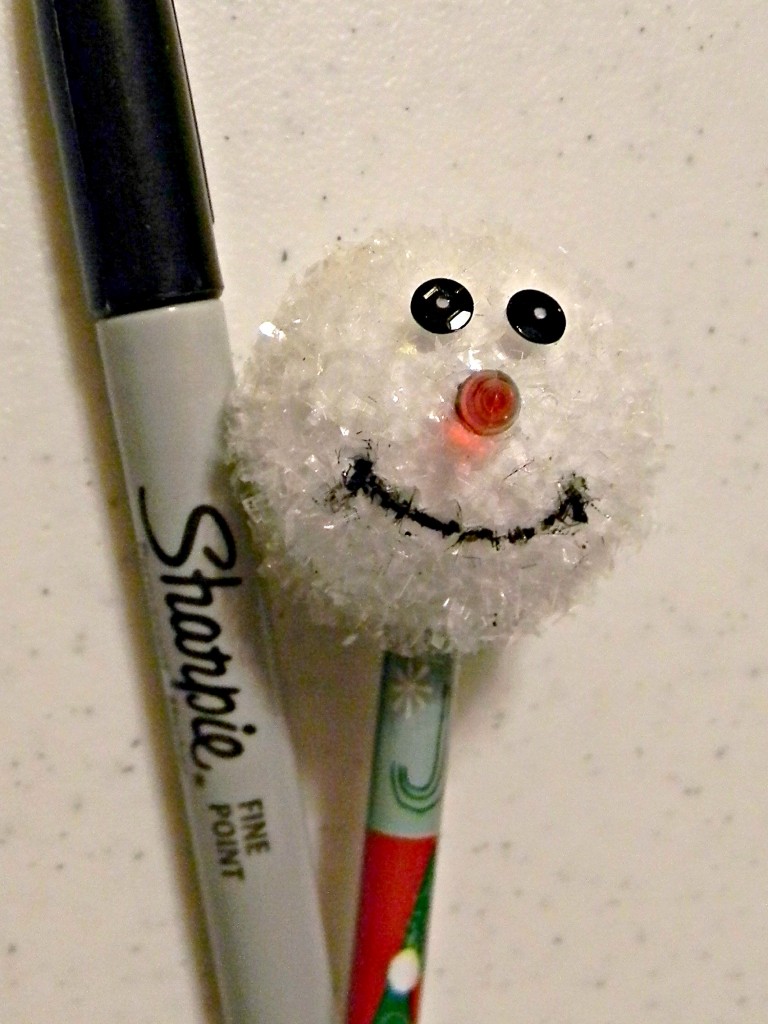 Rip a piece of scrap fabric into small 1/2 inch strips.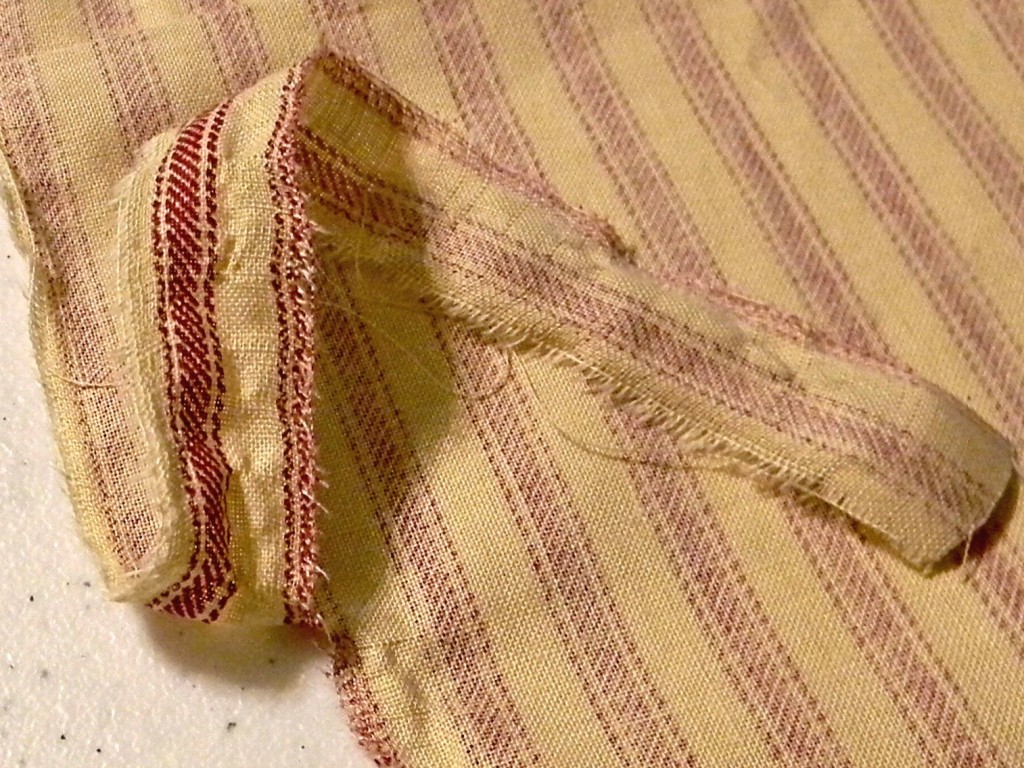 And wrap it around the pencil, right under the foam ball, for a scarf. I need to hunt for some little hats. It would look so cute on the snowman.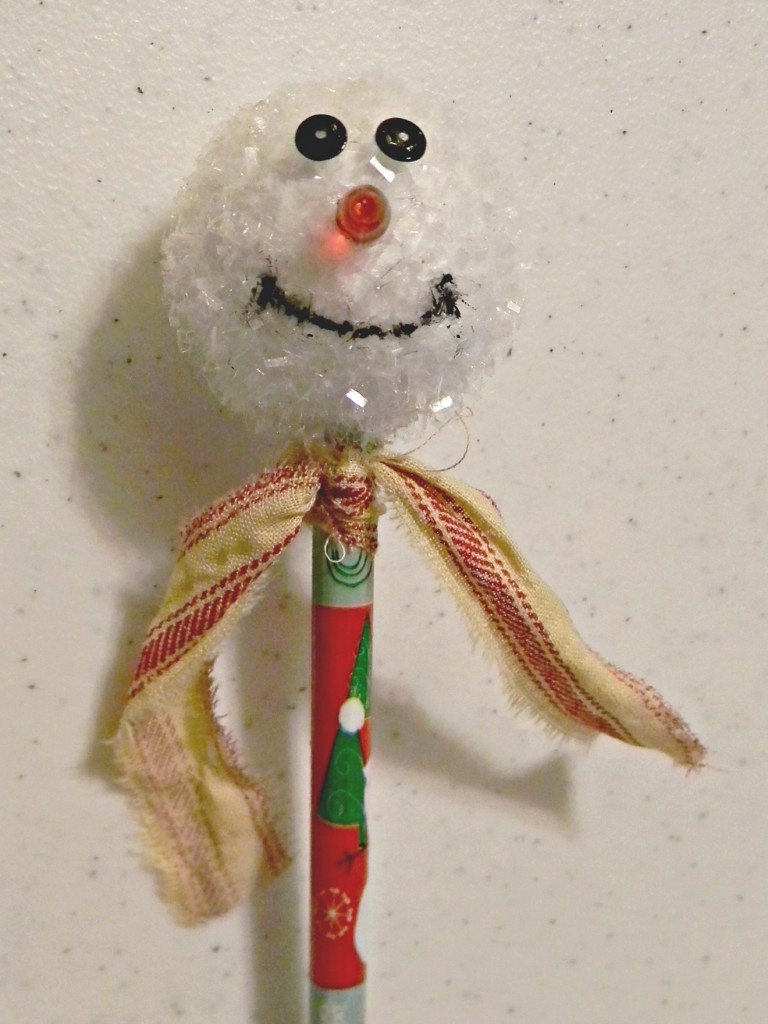 Just tie a simple tag on each one and they're ready for gift giving. Didn't they turn out so cute?! We've also put them in clear bags with some Christmas treats for gift giving. I love that they're cute and useful.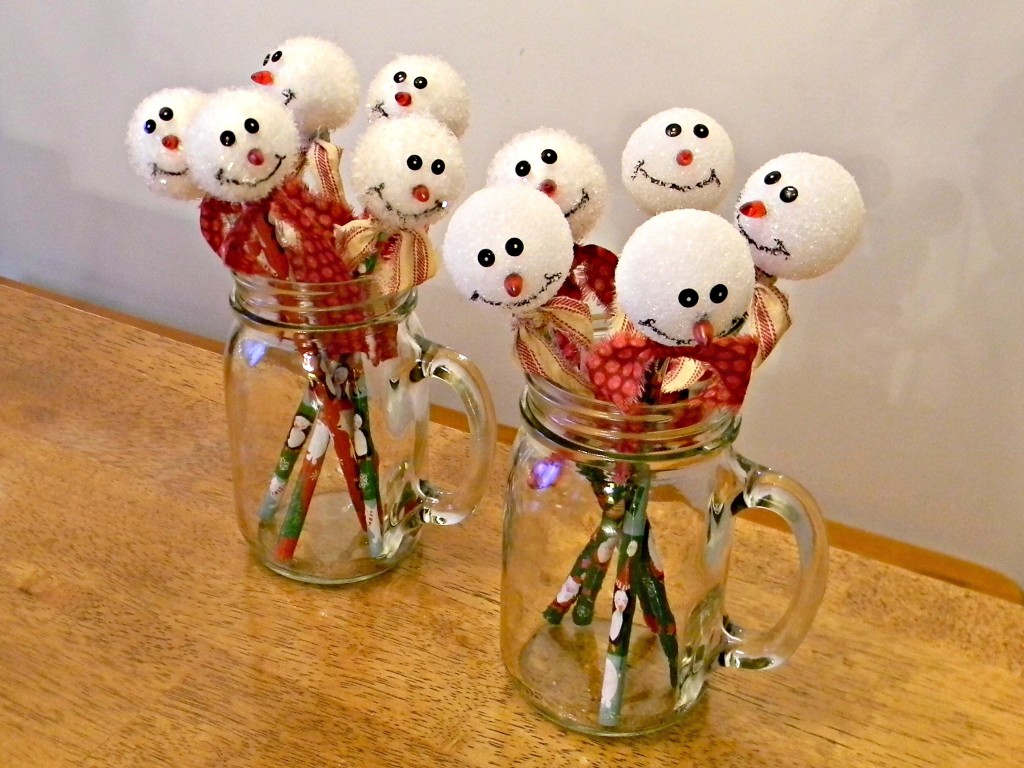 Have you started making Christmas gifts for neighbors or friends? I'd love to know what you're making. I need more ideas!