One of my favorite Fall and Winter foods is cranberries. I can't even think of a Thanksgiving or Christmas celebration without them. This Fresh Cranberry Salsa is one of my favorite recipes. I've been making it for years and I always wonder why I don't make it more often. There's just something about the tartness of the cranberries mixed with a little kick of pepper heat and I'm in salsa heaven. If you love salsa you need to make this, just don't eat too much before dinner (or eat it for dinner if you like). I won't tell. Isn't it so pretty too?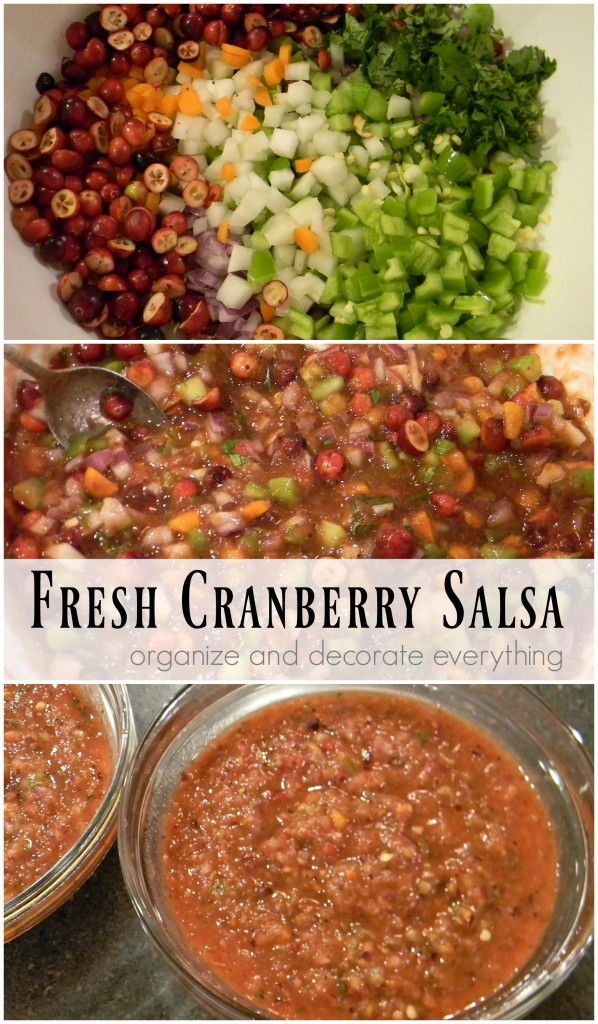 Salsa Ingredients
Chop these ingredients and toss them together in a bowl:
2 stalks celery
2 stalks bok choy
7 baby carrots
1 large anaheim pepper
1 cup fresh cranberries
1 red onion
2 tablespoons cilatro
I have tried everything to prevent from crying while chopping onions and nothing works for me, so I usually recruit another family member to do the chopping. Does anyone have a tip for me so I can chop my own onions?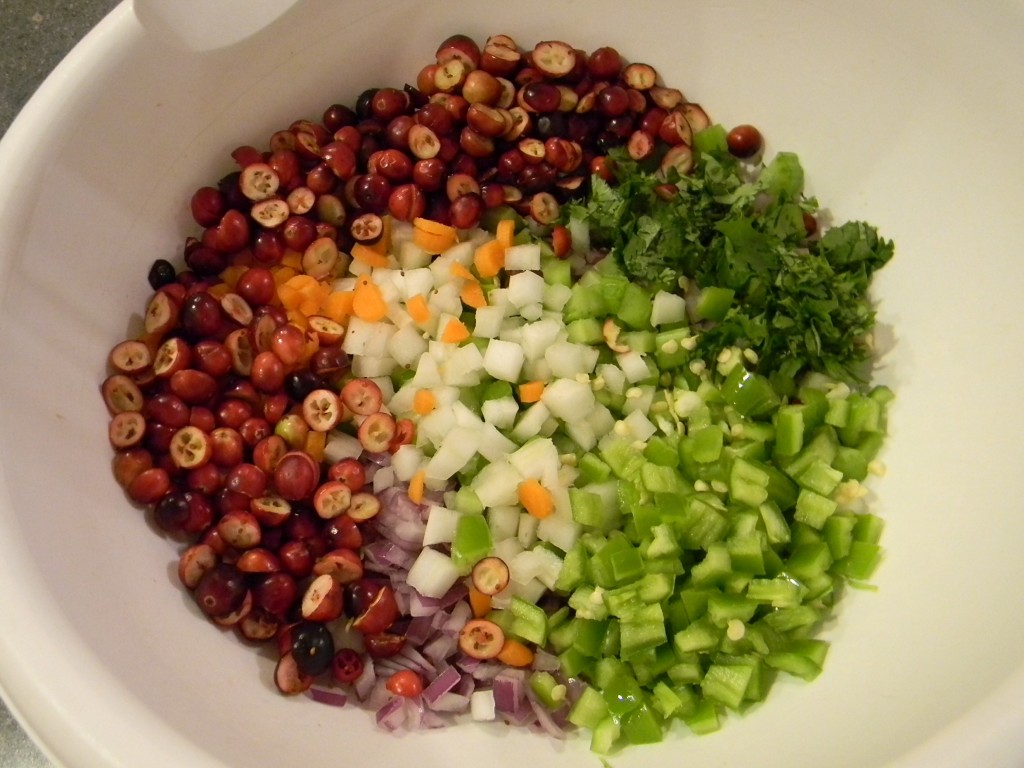 Add:
can of whole cranberry sauce
can of stewed tomatoes
4 tablespoons roasted garlic vinegar
2 tablespoons raspberry blush vinegar
Mix all of the ingredients together. I know it looks pretty good already but it gets even better.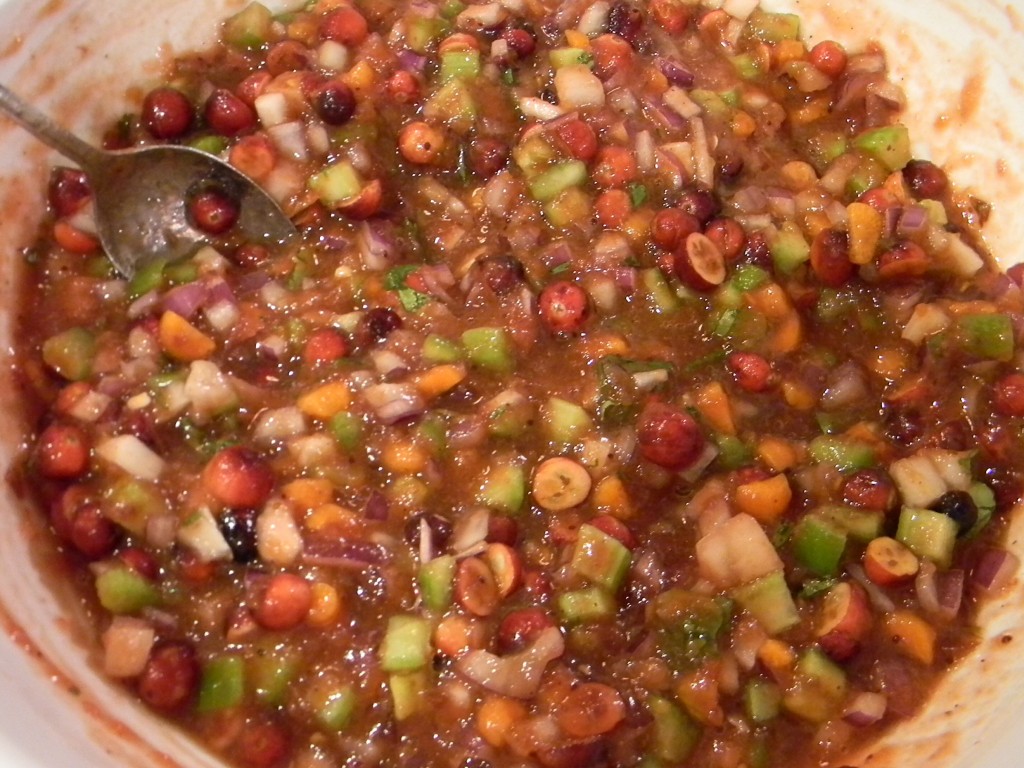 Divide mixture in half and pulse each half in the blender a few times until you get the consistency you like. I like mine what many consider restaurant style salsa, not too chunky and a bit runny. I think it's the perfect consistency. Chill and serve with your favorite tortilla chips, or make our own. Fresh tortilla chips with a little salt are amazing.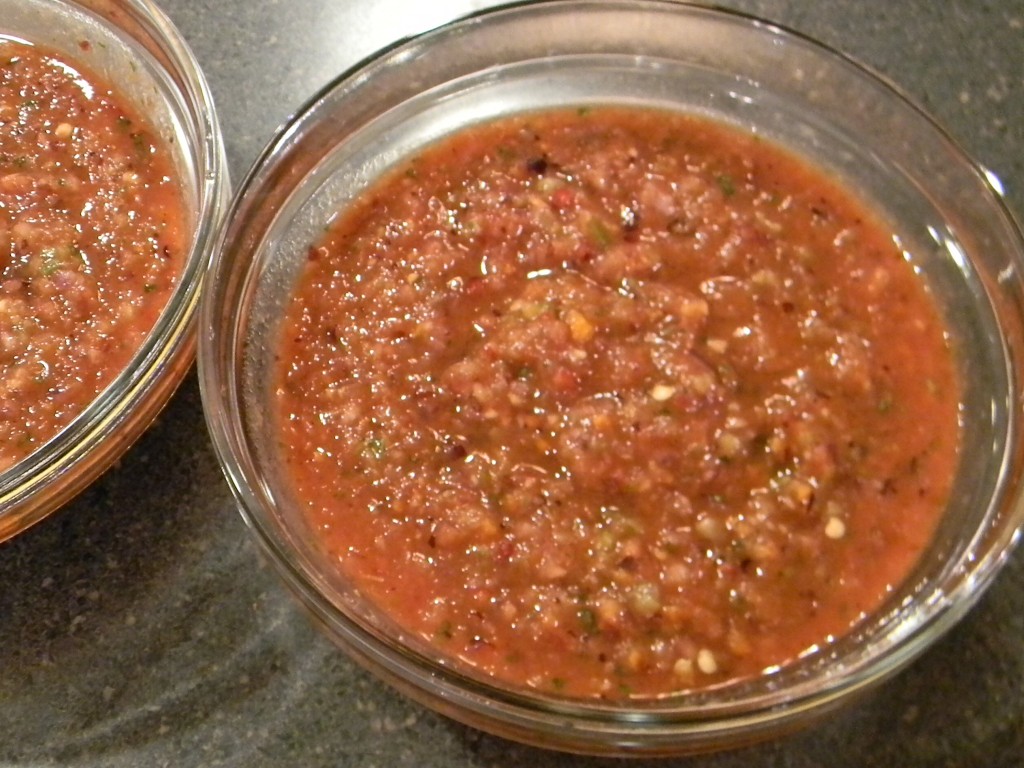 A jar of cranberry salsa would make a great Christmas gift. Add a cute tag and a bag of chips and you've got an awesome hostess or neighbor gift.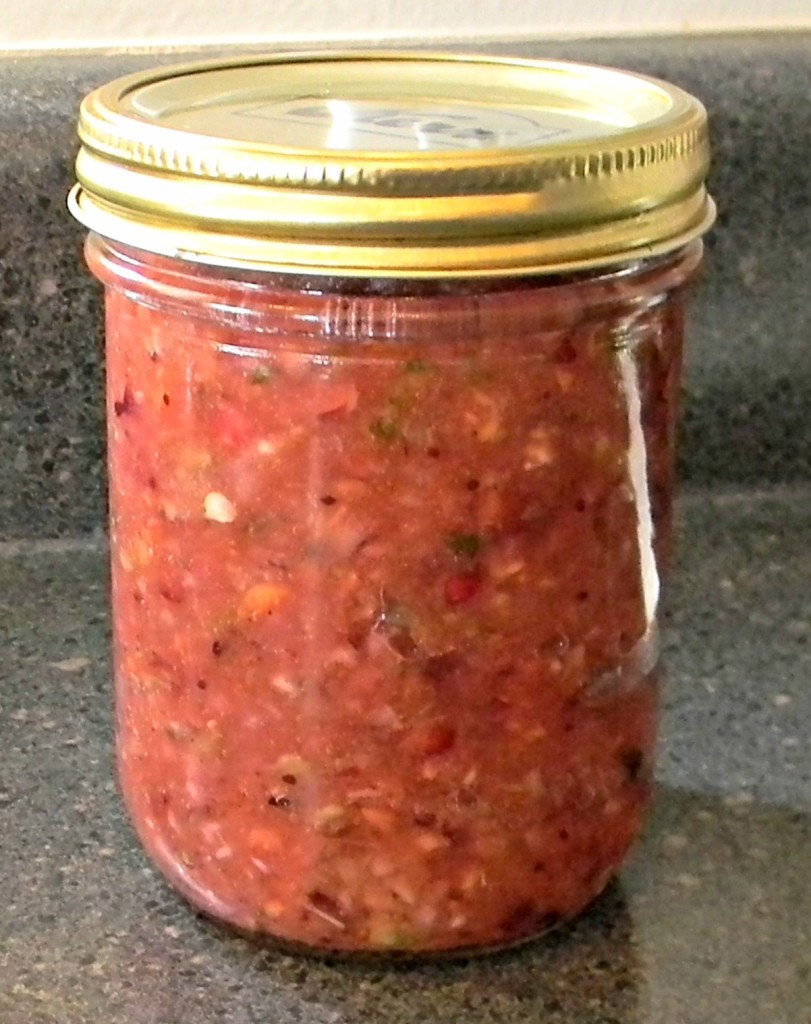 Enjoy!