You know me, I'm back at it again trying to update a room by using things I already have and maybe a little paint and creativity. This Easy Framed Feather is the newest addition to the craft/guest room. It's been a challenge fitting everything in and making it functional but I only have a few more things to do and I'll be ready to share the whole room. I've been using things I already have and just updating them to make the space feel new and hopefully inviting while it also serves as my functional craft room. Having an extra room would be awesome, but for now this will have to work.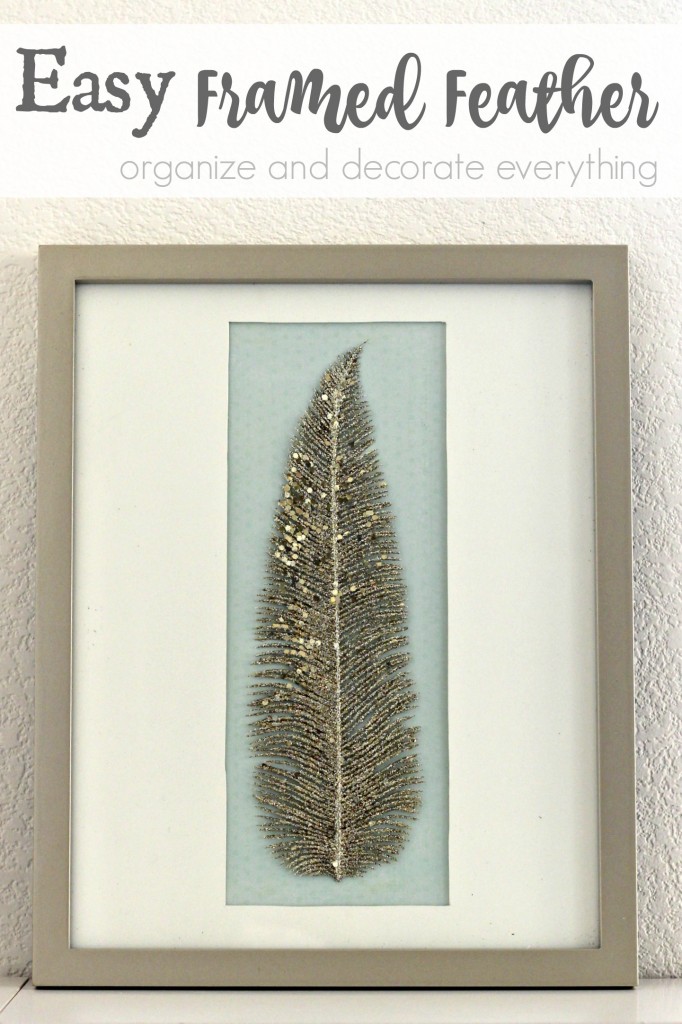 Supplies needed:
frame (mine is 11×14)
gold feather ( from the Christmas area at Hobby Lobby)
exacto knife
spray paint (Krylon Champagne Nouveau)
scrapbook paper
glue dots
mat (from frame)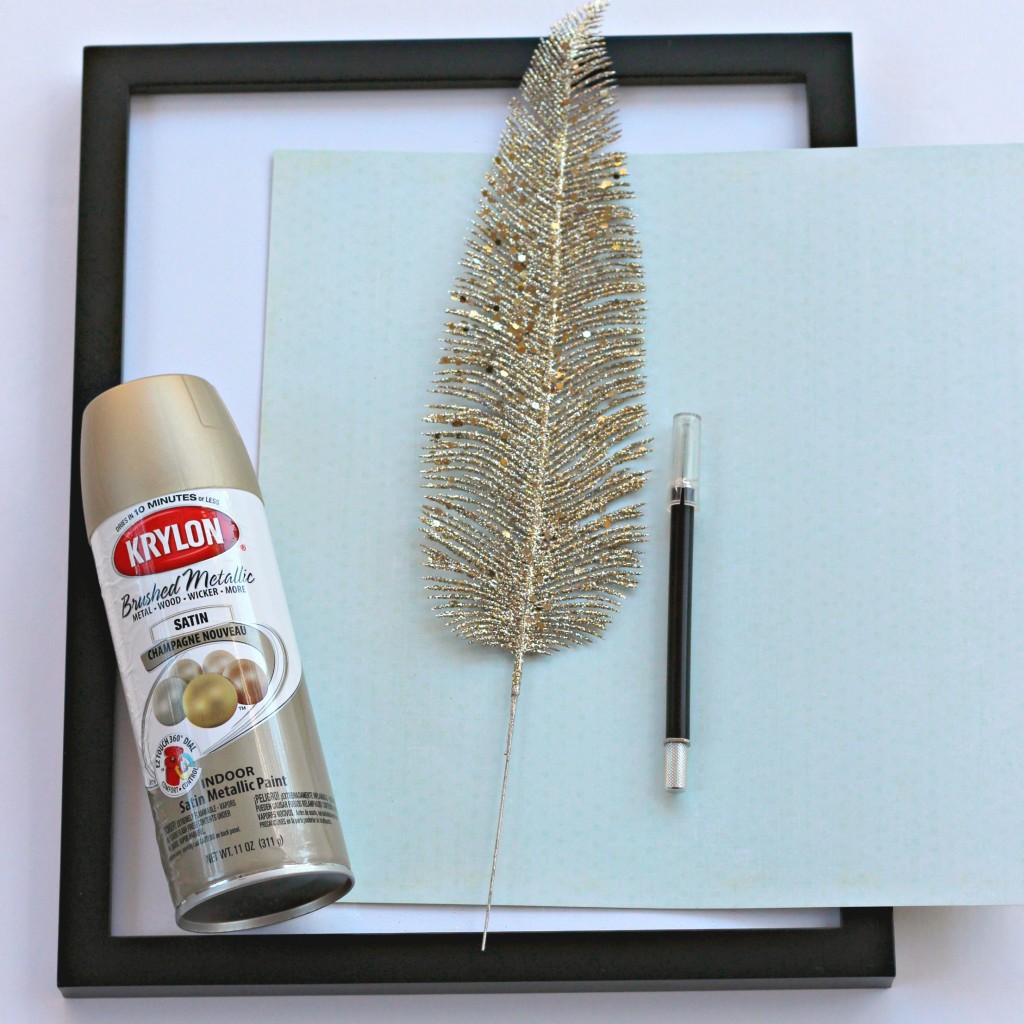 I had this spray paint in my stash and knew it would be perfect for this project. These little triangles for painting make it so easy to make sure I have the whole item painted and keeps it from sticking to the tarp. You can find them at any hardware store.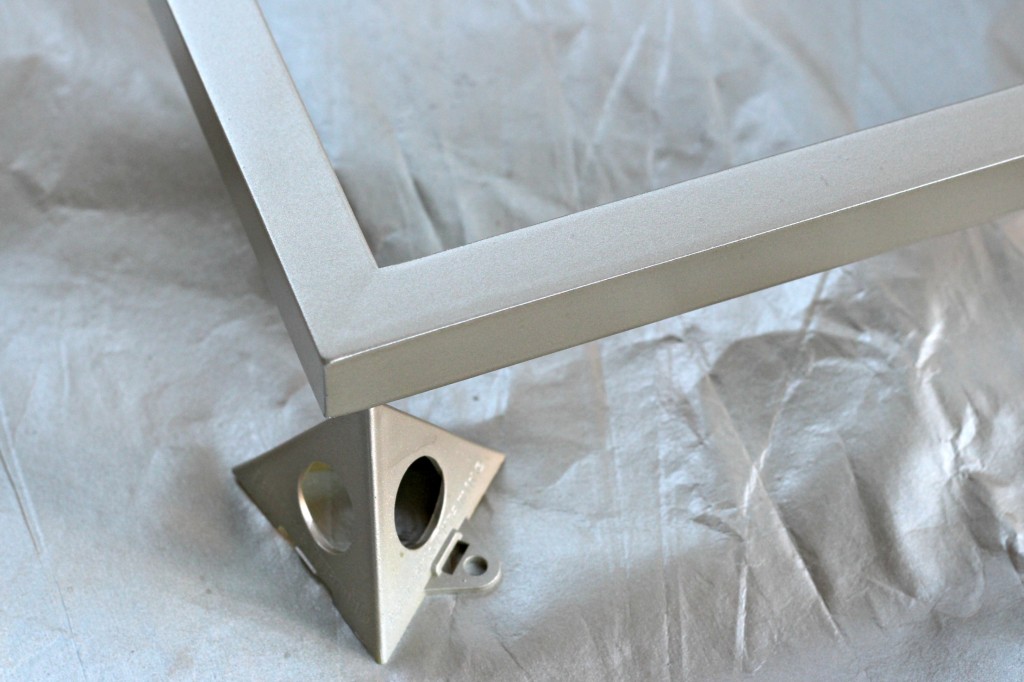 This glittery feather was originally a Christmas pick, I just cut off the bottom with wire cutters.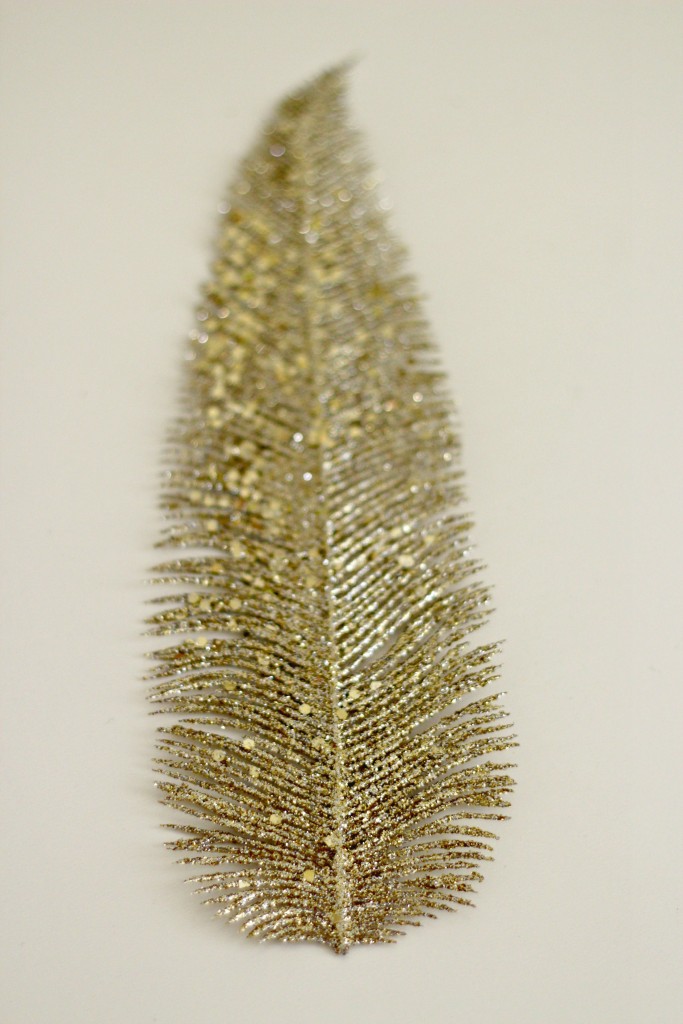 The frame came with a mat but the opening wasn't the right size for the feather so I made the opening bigger. Use a ruler to measure the opening you need larger.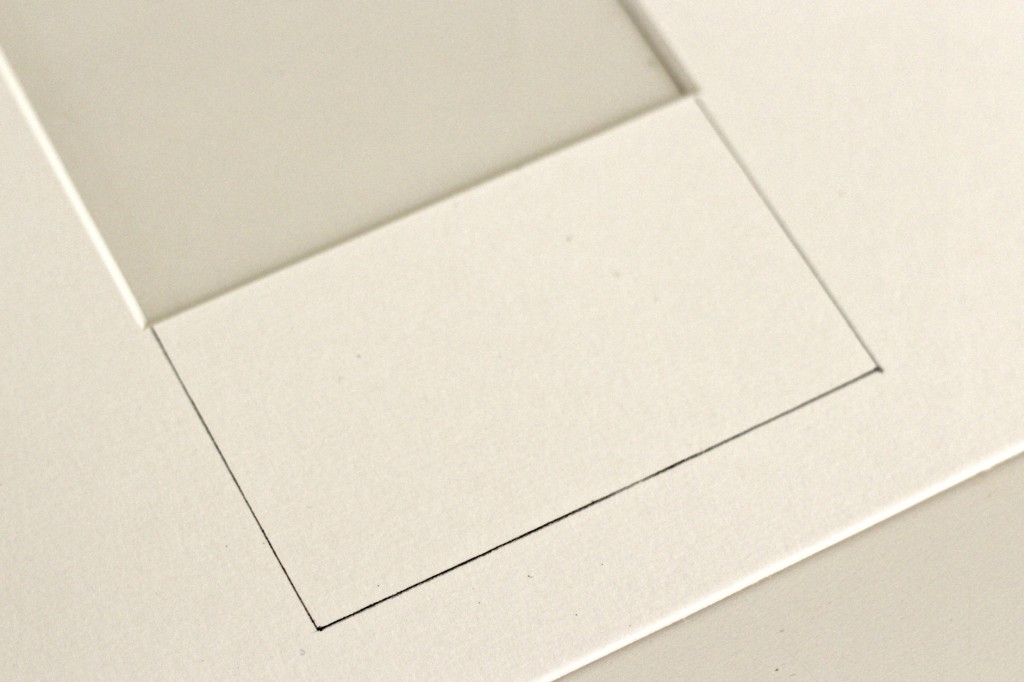 Then cut it with an exacto knife. Mat board is very thick so I had to make a couple passes with the knife. I used the back side of the mat because the front opening was beveled and I couldn't recreate that with the extended opening. You can use a little sand paper on the opening to smooth out any rough areas, just be gentle.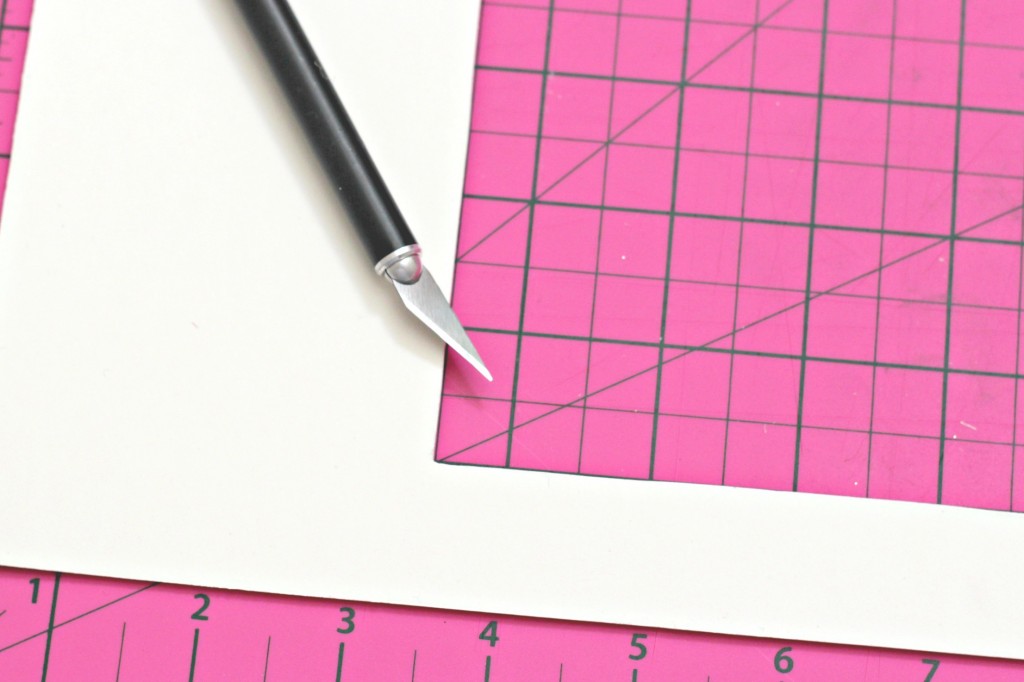 Place the scrapbook paper behind the new opening and secure it in the back with a couple small pieces of tape.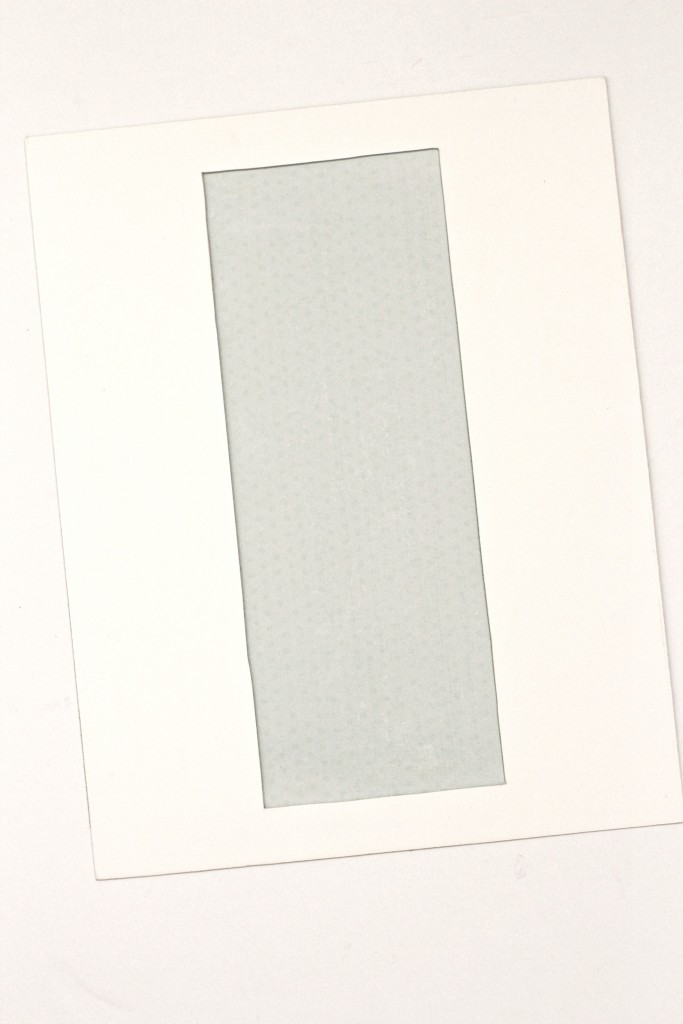 Secure the feather to the paper using a few glue dots. You don't need many because the glass will be holding it in place also.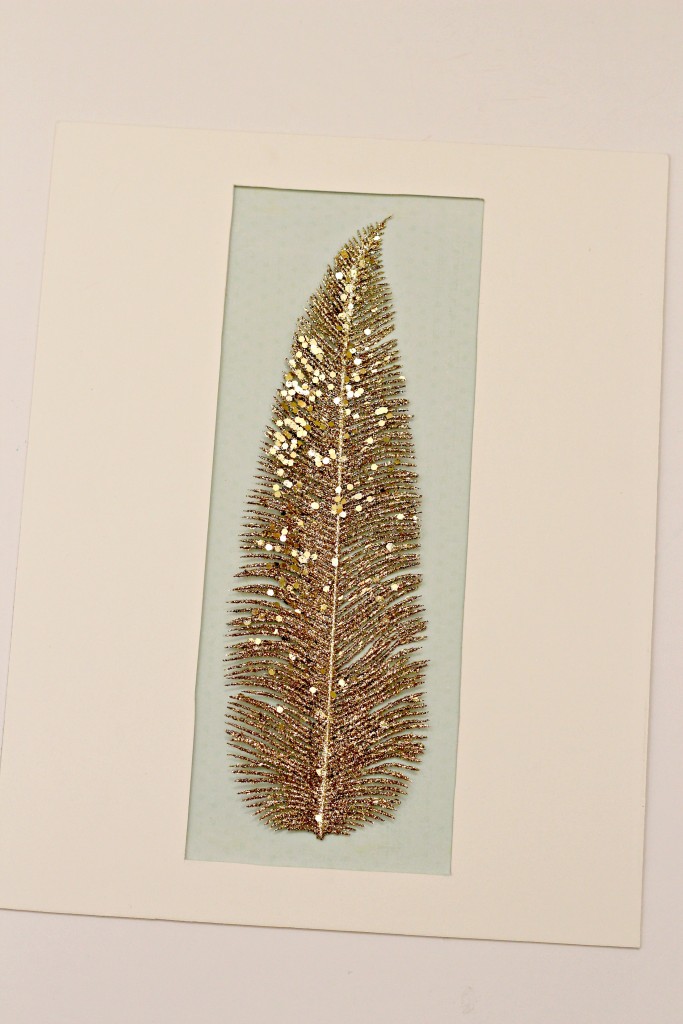 I've had this frame in storage for a while so the glass needed a good cleaning (I always clean the glass anyway). Place the feather in the frame and you're ready to display. I love this metallic paint. It goes so well with the glittery feather.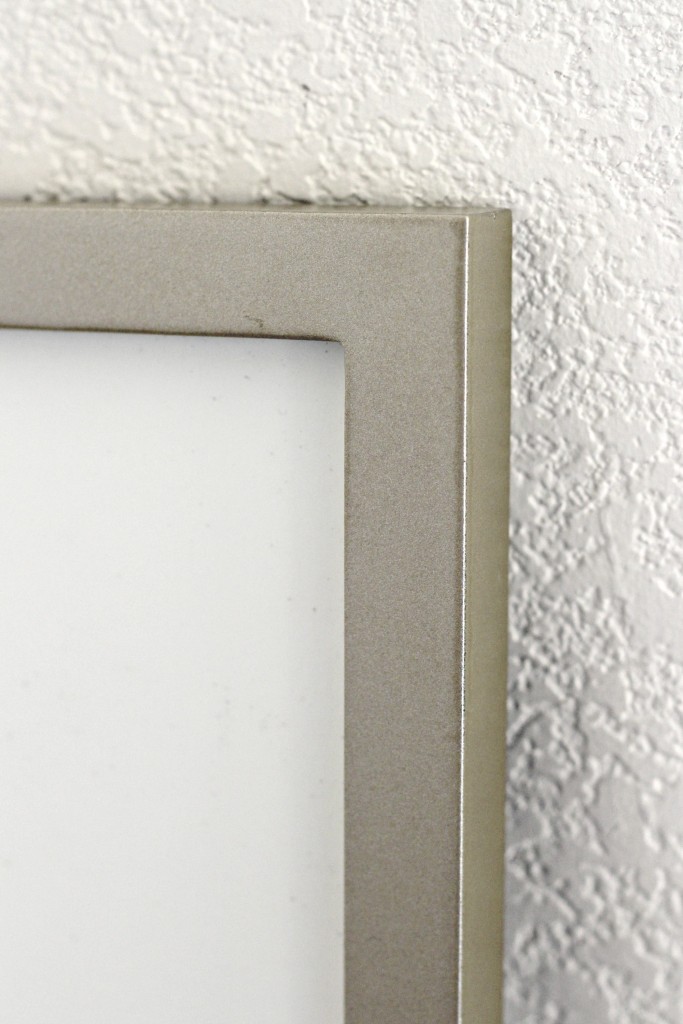 I love how this framed feather turned out. I'm working on another gallery wall using pieces I already have and I'm thinking I need to add some feathers to it too, only real feathers this time.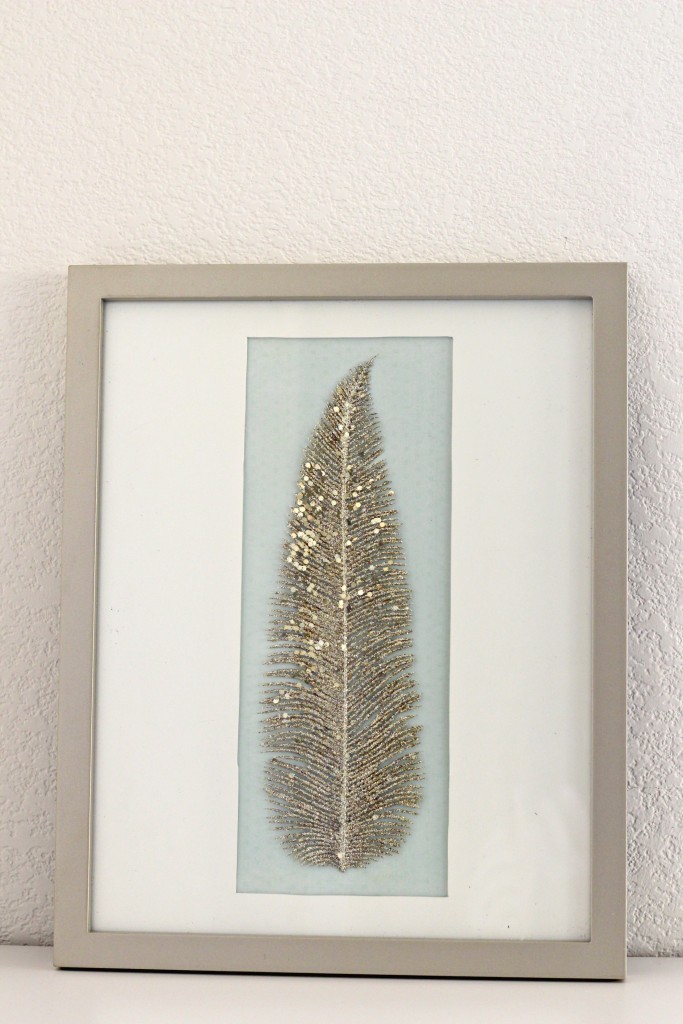 I need to paint a couple more pieces and find a rug then I should be ready to share this functional room with you.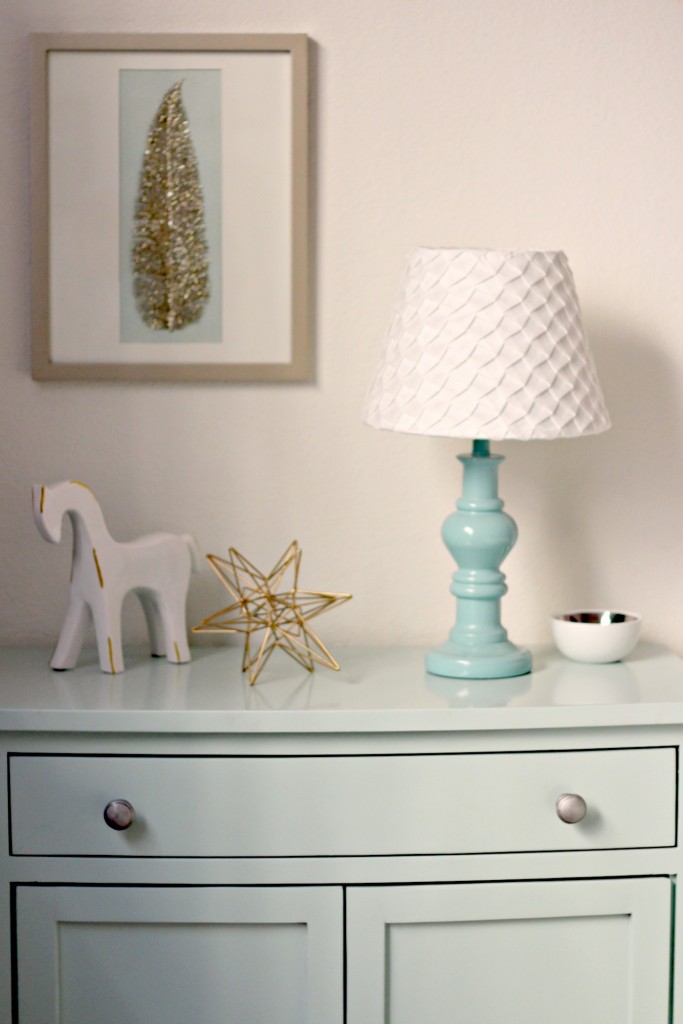 Check Out These Related Posts