Welcome to day 5 of 31 Days of 15 Minute Craft Projects.
We will be making a Button Snowman today. It has been dark, cloudy, and rainy most of the day. It got me excited for cooler weather and even though I live in the desert I still decorate with snowmen in the Winter. This little button snowman is so fast and easy to make and depending on the background paper and frame you choose it can fit in any decor. I already had the supplies on hand for this project, look around, you might too.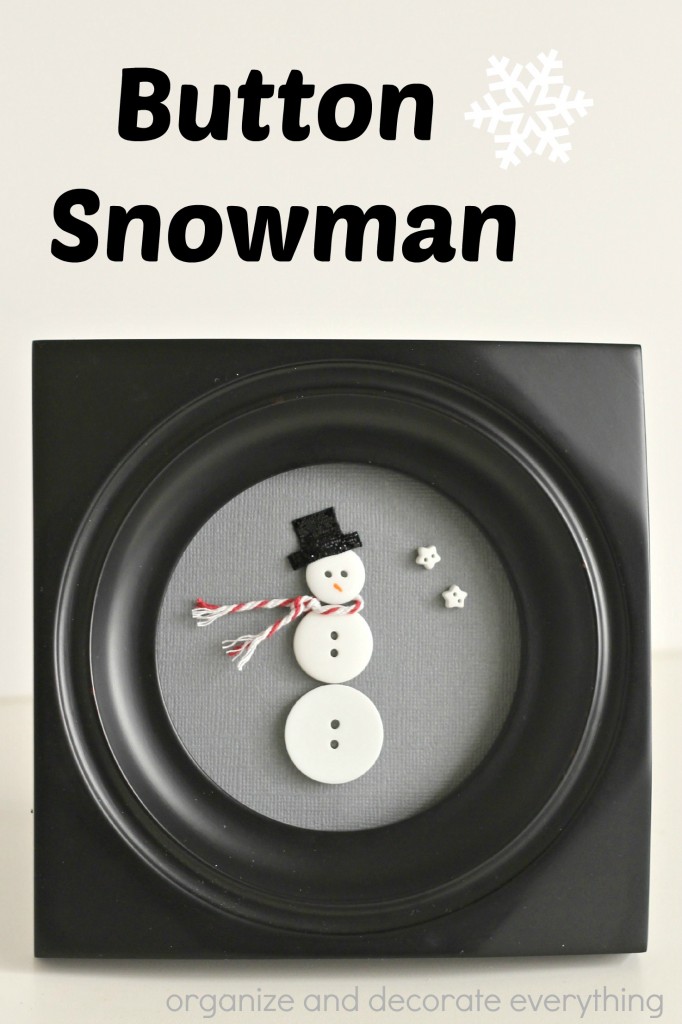 Supplies needed:
Frame
White buttons
Star buttons
Baker's twine
Black ribbon
Scrapbook paper
Orange paint
Toothpick
Glue dots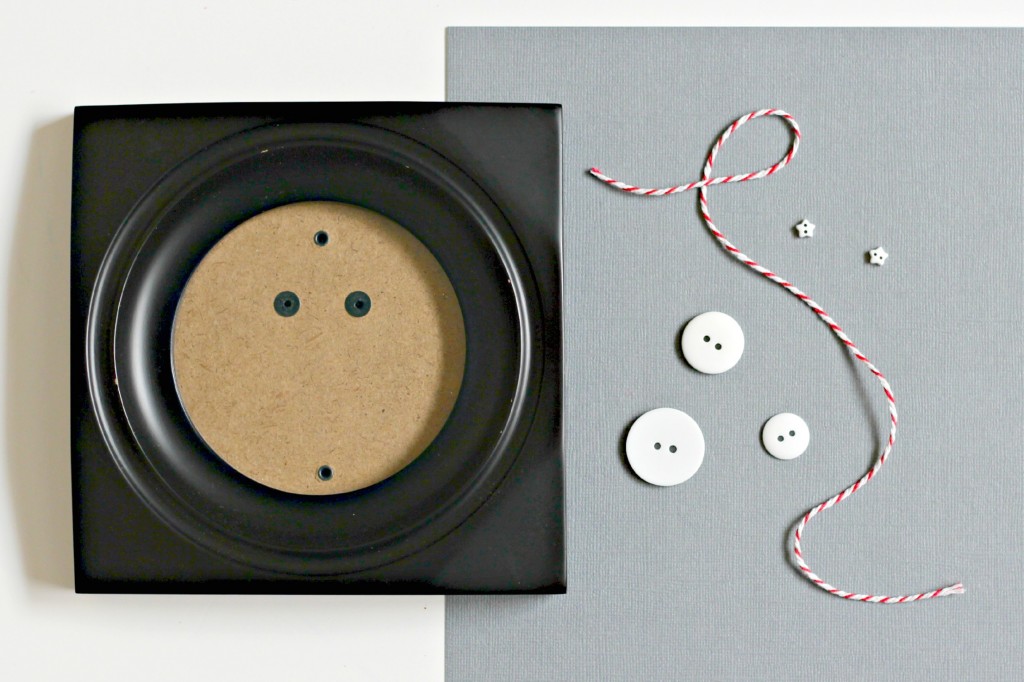 Use the back of the frame as a template and cut the scrapbook paper to size. Cut it a bit smaller than the back to allow for the part of the back that slides into the frame. Secure the paper to the back of the frame using glue close to the edges of the paper. Remove the glass and secure the back to the frame.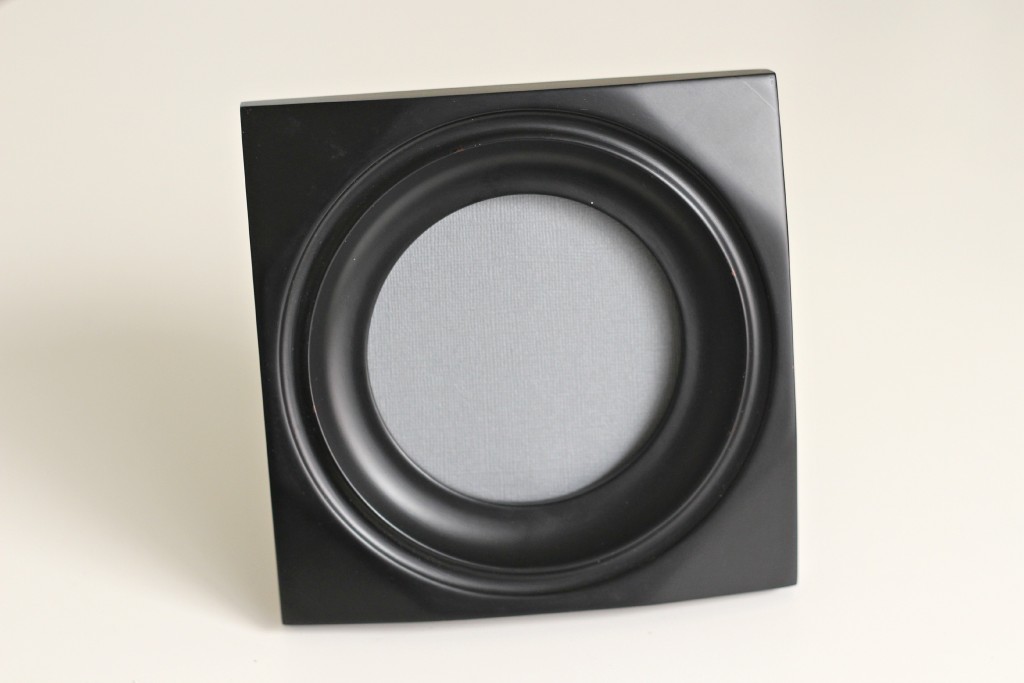 Use glue dots to secure the buttons to the paper. I like using glue dots because they are super sticky, fast to use, and they come in different sizes.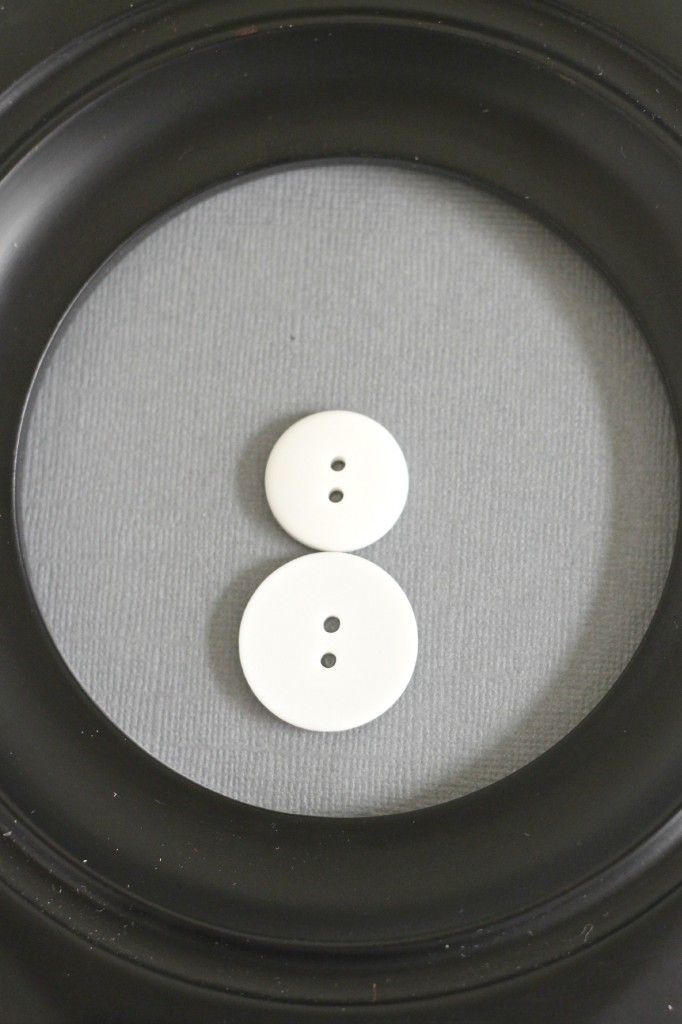 Make a little loop out of the baker's twine to make it look like a scarf. Use glue to hold it in place. Wait for it to dry about 10 minutes.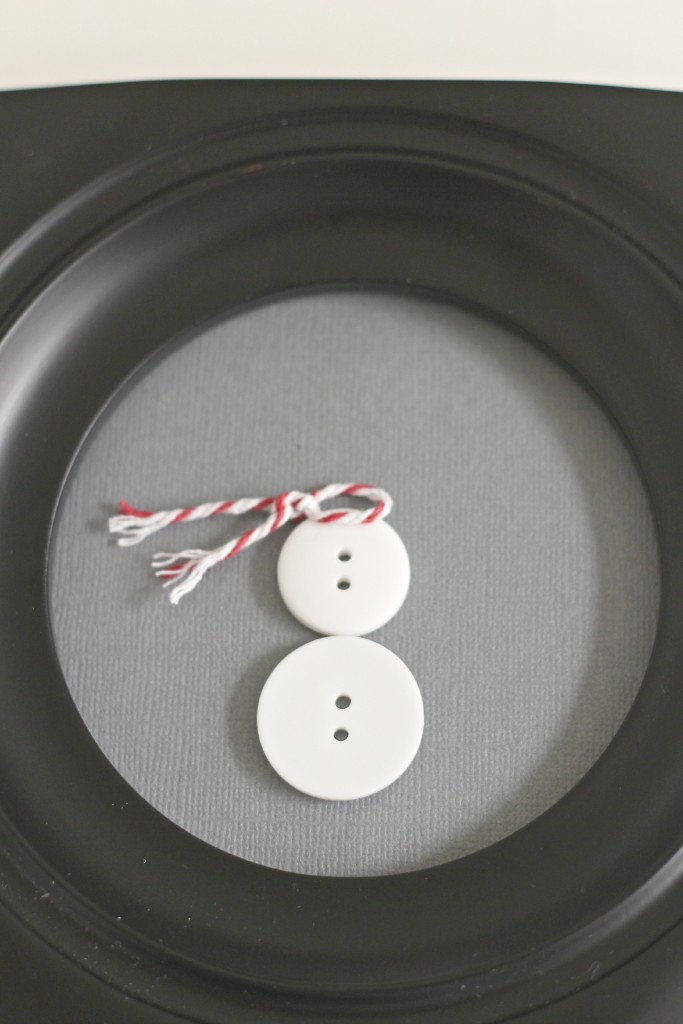 Then add the head. Turn the body buttons vertical so the holes look like buttons, and the head button horizontal so the holes look like eyes.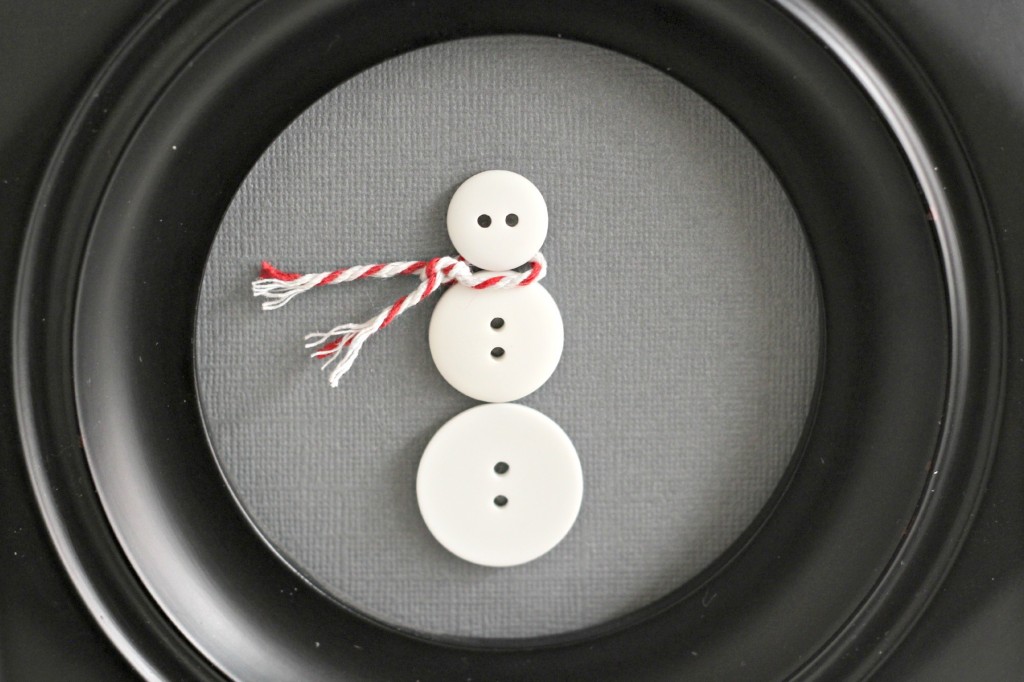 Secure the button stars with tiny glue dots.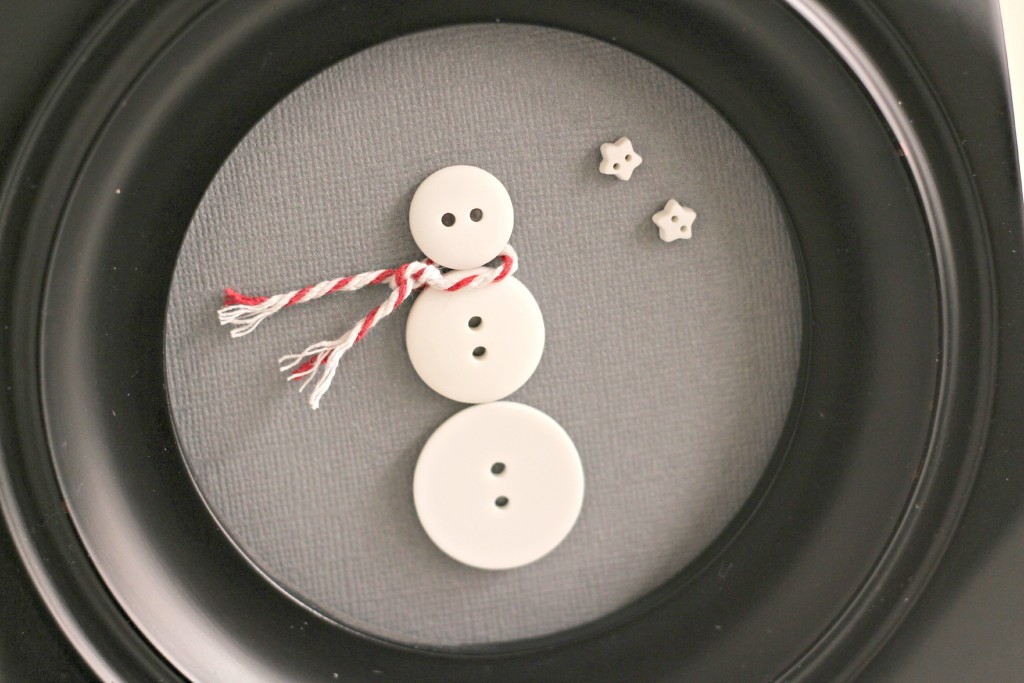 Use a toothpick and a small amount of orange paint to add a carrot nose to the snowman.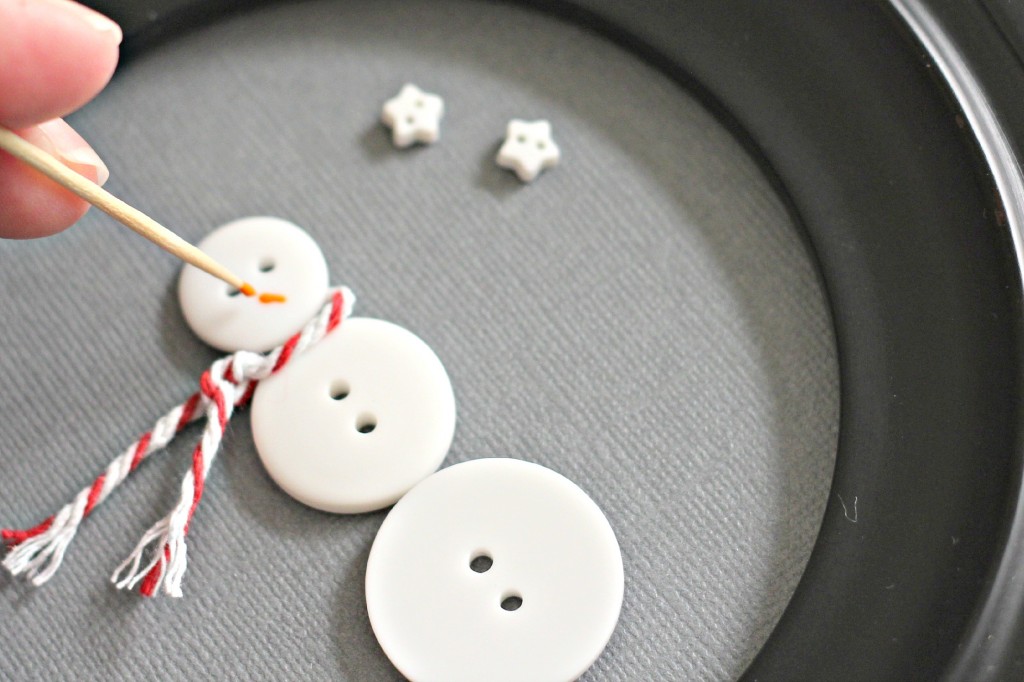 I used a small piece of black ribbon to cut a little hat. Adhere to the top button with a glue dot.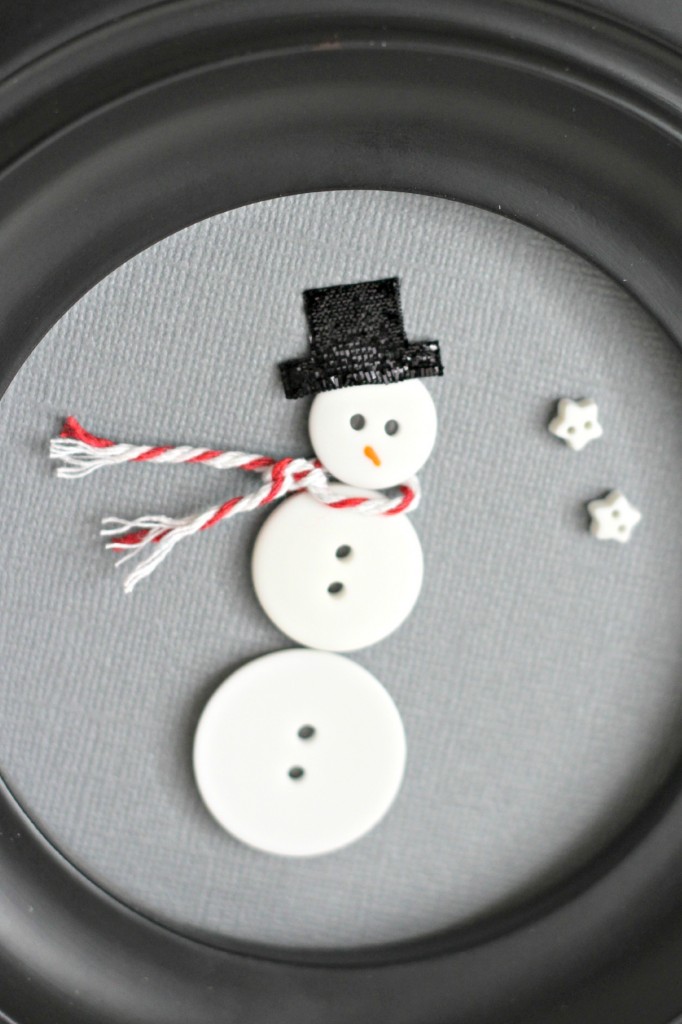 I can't wait to put my little snowman on the side table in my living room. Where are you going to put your snowman?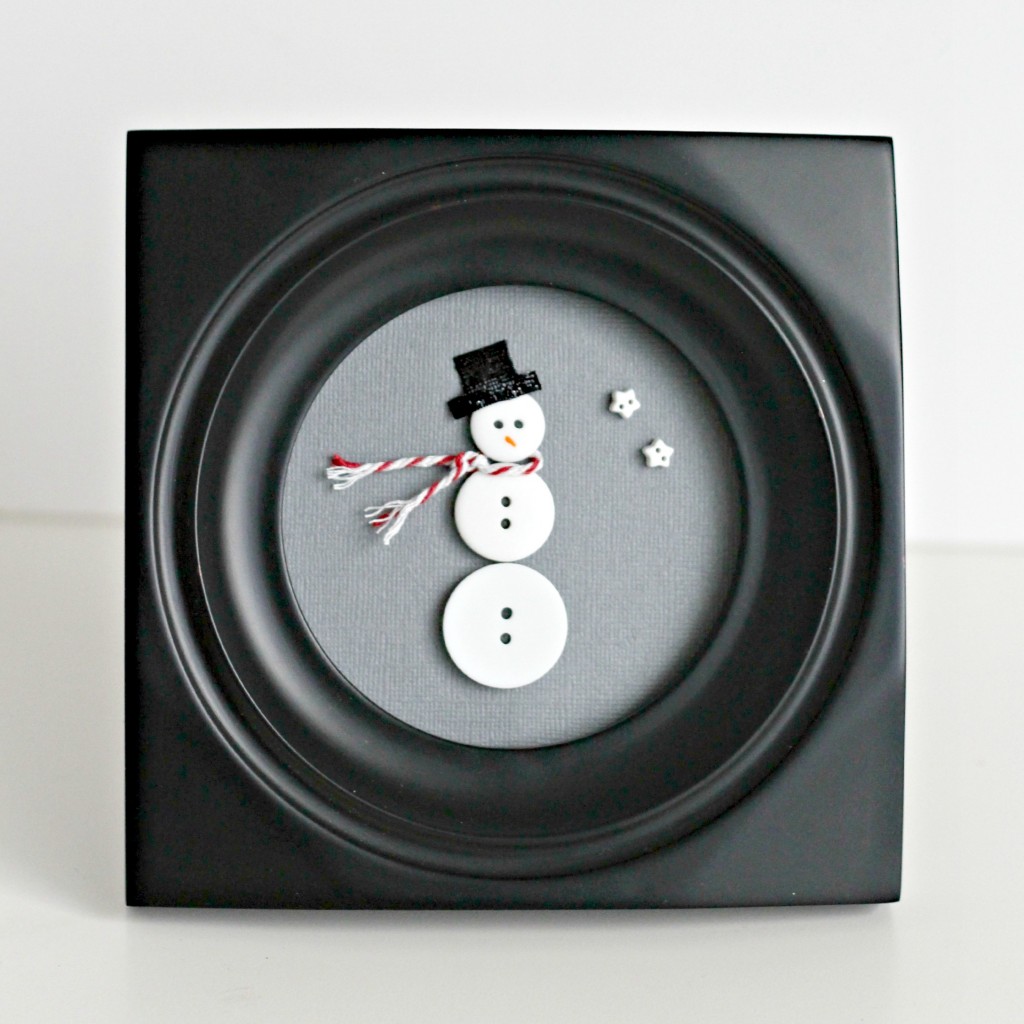 Are you ready for another 15 minute craft? Come back tomorrow so you don't miss anything.
Remember to use the hashtag #15minutecrafts on Instagram for the chance to be featured.
All the projects will be listed and linked on the 31 Days of 15 Minute Craft Projects Introduction page if you miss anything.