I think I've talked about Fall enough that you all know how much I love it, but in case you don't know let me tell you why I love it. I love the colors, the smells, the cooler weather, and the clothes (sweaters in particular). I also love the memories from my childhood and the memories we've created as a family. I think that's why I like to make lists. I like to get the most I can out of every season and the holidays and by making lists and checking things off I feel like I'm taking full advantage of the season.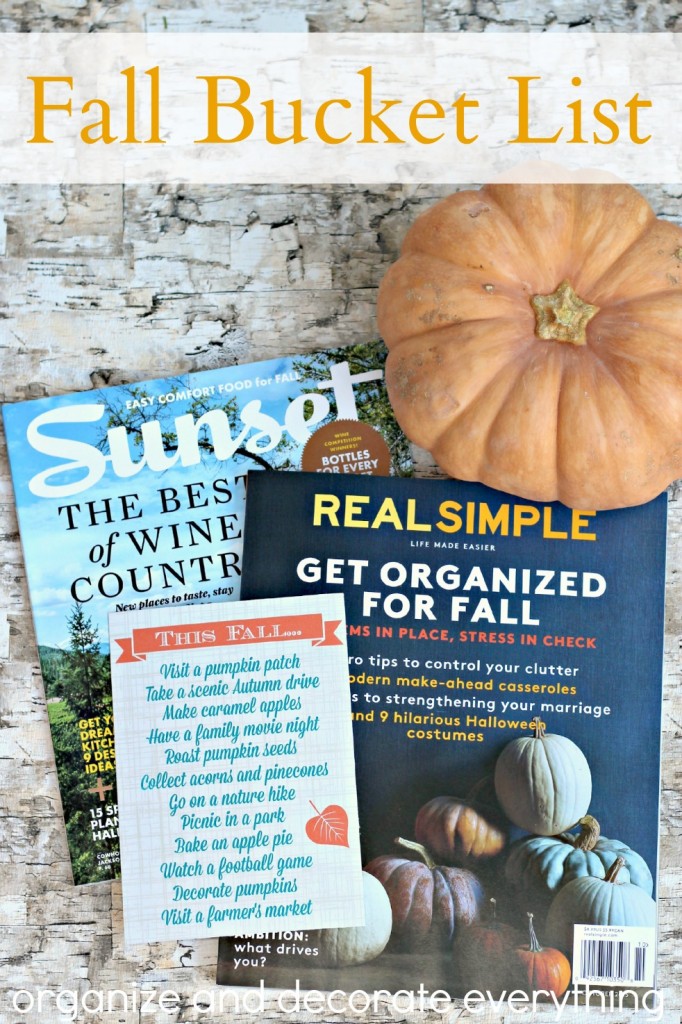 As much as I love blogs, pinterest, facebook, and all other social media I still love magazines and books. I have always loved being able to hold magazines, flip though the pages, mark my favorite articles, and tear out Fall recipes to try. My kids are all in school during the day now but I still feel like I have very little "me time" while keeping the house and this blog running. Grocery shopping is not one of my favorite chores, but the last time I was at Albertsons I picked up 2 of my favorite magazines to enjoy later in the day. I try to set aside a 1/2 hour to an hour in the afternoon before the kids come home to have a little me time before I have to start running them around to all their activities. Most of us have very little time for relaxation so I love the short, straight to the point articles in Real Simple magazine. When I have a little more time to myself I like to explore Sunset magazine and get ideas on where to take little trips since we love to travel to new places.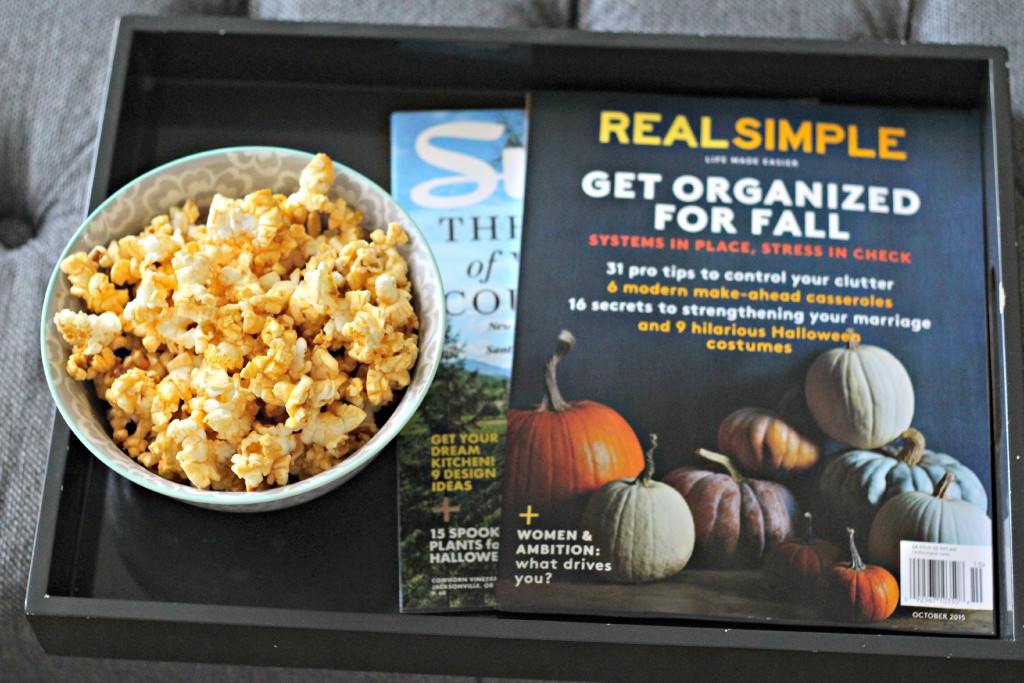 Most of the time my relaxation and "me time" comes from being in nature. I decided to make another Fall Bucket List for this year and include some of the things that help me relax and enjoy the season. I love being out in nature and it's always fun to visit a pumpkin patch or the farmer's market and of course, bring home some Fall produce.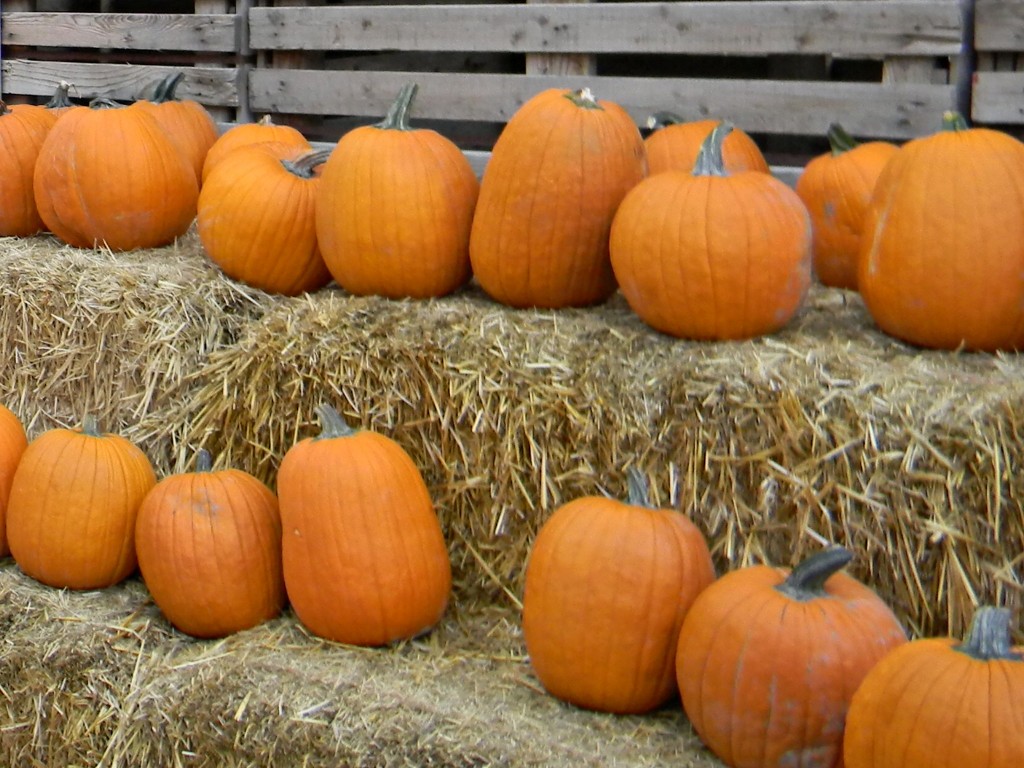 Another one of my favorite things is to hike in the Fall. The colors are amazing and the surrounding beauty is breathtaking. The crisp air helps me clear my mind and focus on the things that are important.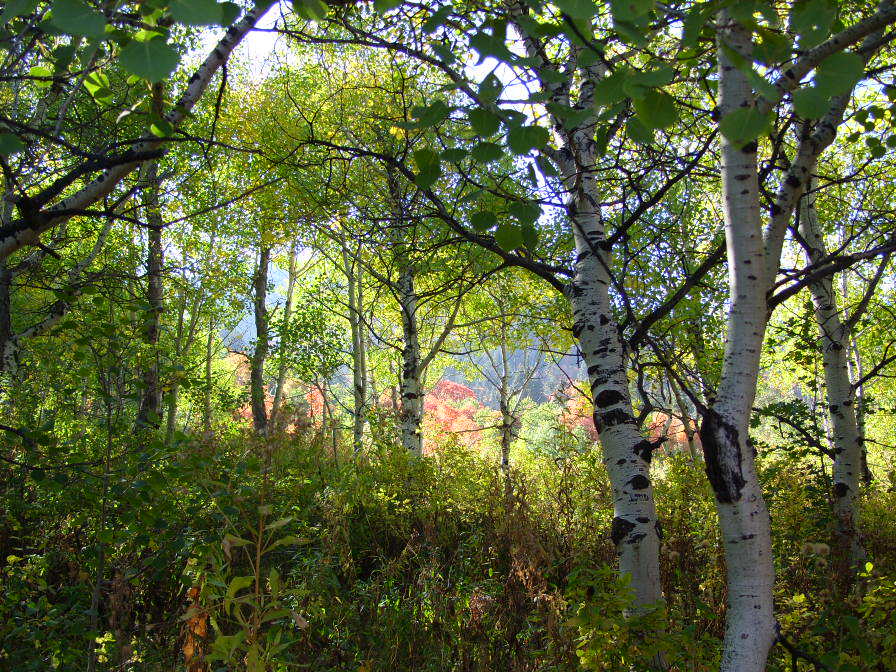 Scenic drives are one of my favorite activities and I stop often to take pictures of nature and old structures.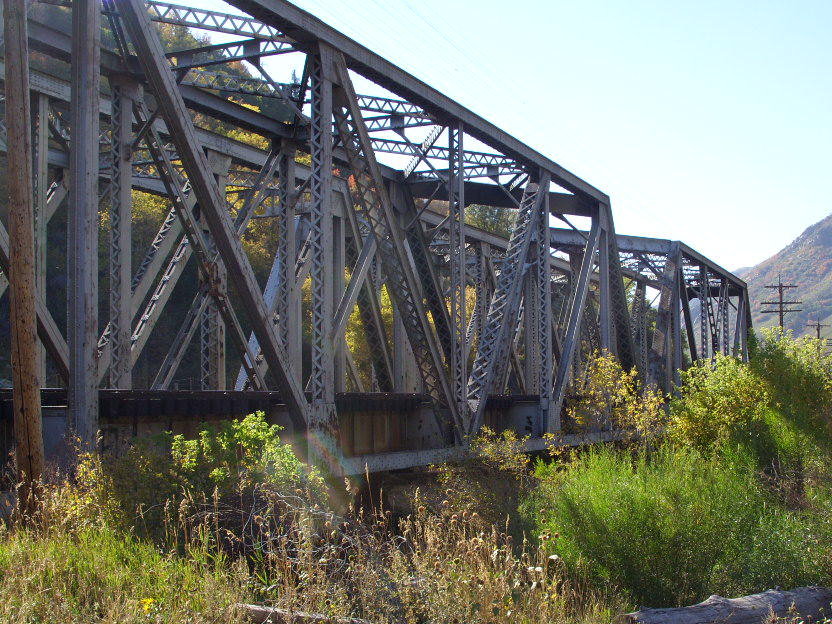 I also love the foods of Fall and caramel apples are one of my family's favorites, especially on a lazy Sunday afternoon.
One of my favorite ways to spend time alone is to bake. I'm not much for having to cook a meal every night, but I can spend all day baking. I have to make at least one (or 10) apple pies every Fall. It's one of my family's favorite Fall recipes.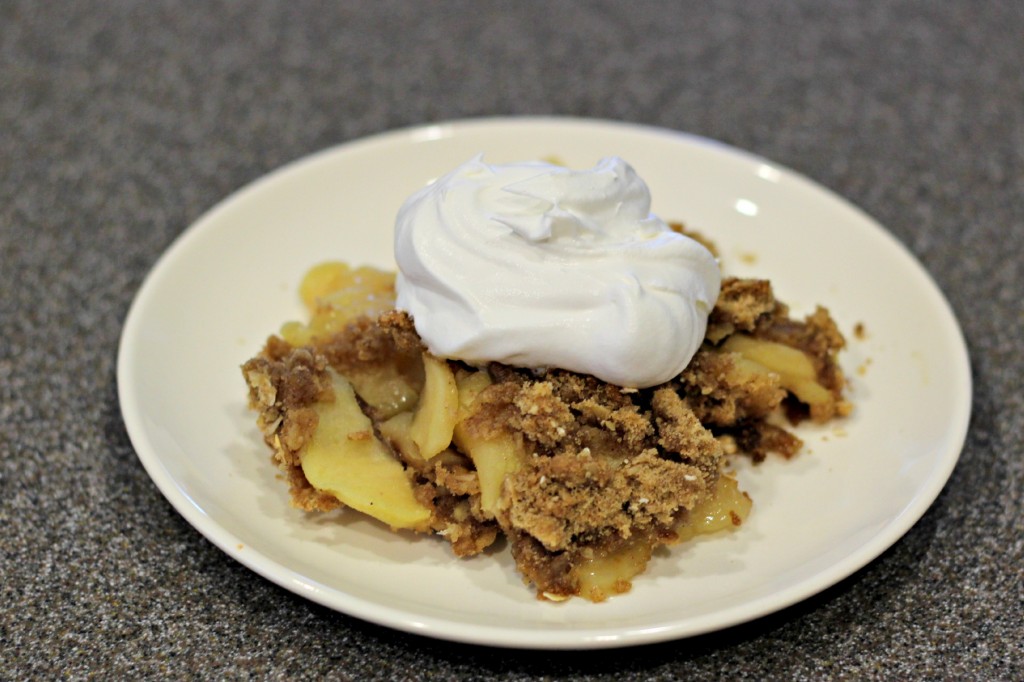 What are your favorite ways to enjoy "me time"?
Take advantage of $1.00 off participating titles (PEOPLE®, InStyle®, People StyleWatch®, Real Simple®, and Sunset®) with this digital offer until 10/18/15 while supplies last.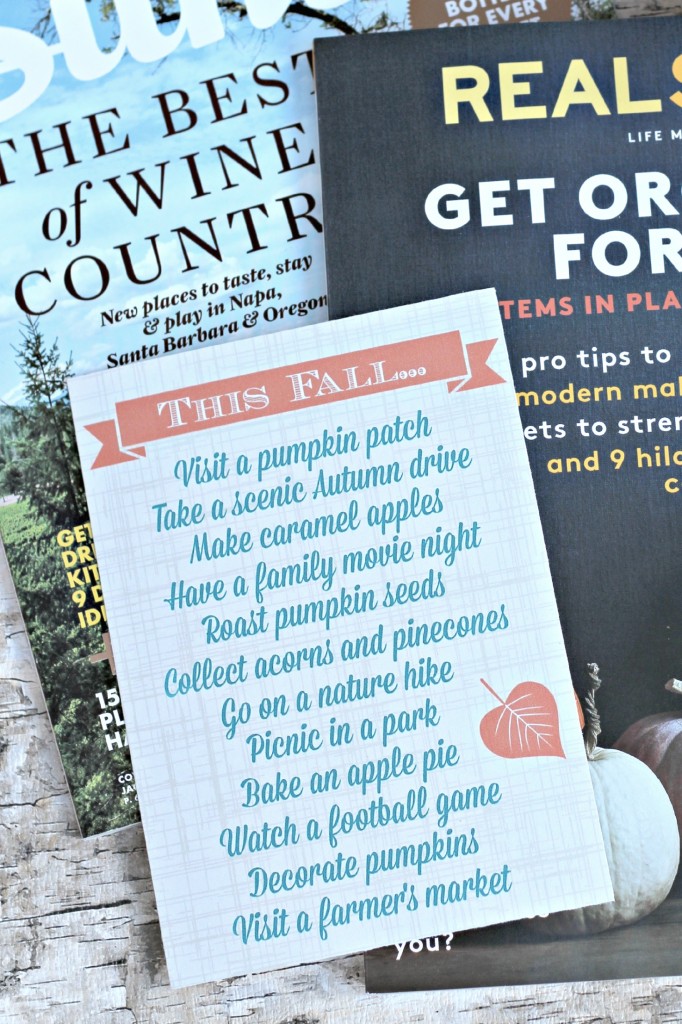 Print off your own Fall Bucket List here.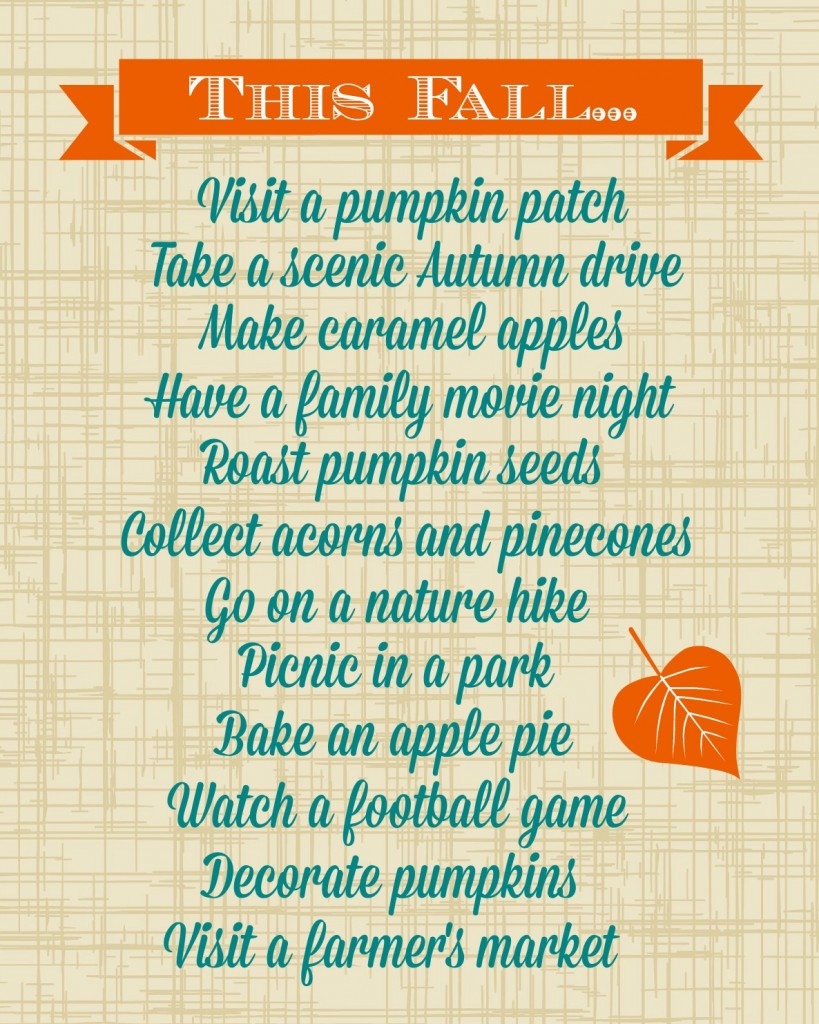 "This post is part of a social shopper marketing insight campaign with Pollinate Media Group® and Real Simple® and Sunset® Magazines but all my opinions are my own. #pmedia #BacktoMeTime http://my-disclosur.es/OBsstV"