I hope all my US friends had a wonderful Thanksgiving day. I am still away from home and still stuffed from Thanksgiving dinner. Now that Thanksgiving is over my mind has totally turned to Christmas. Since I have a plethora of pinecones right outside my front door I thought I would share with you 20 Pinecone Crafts for Christmas.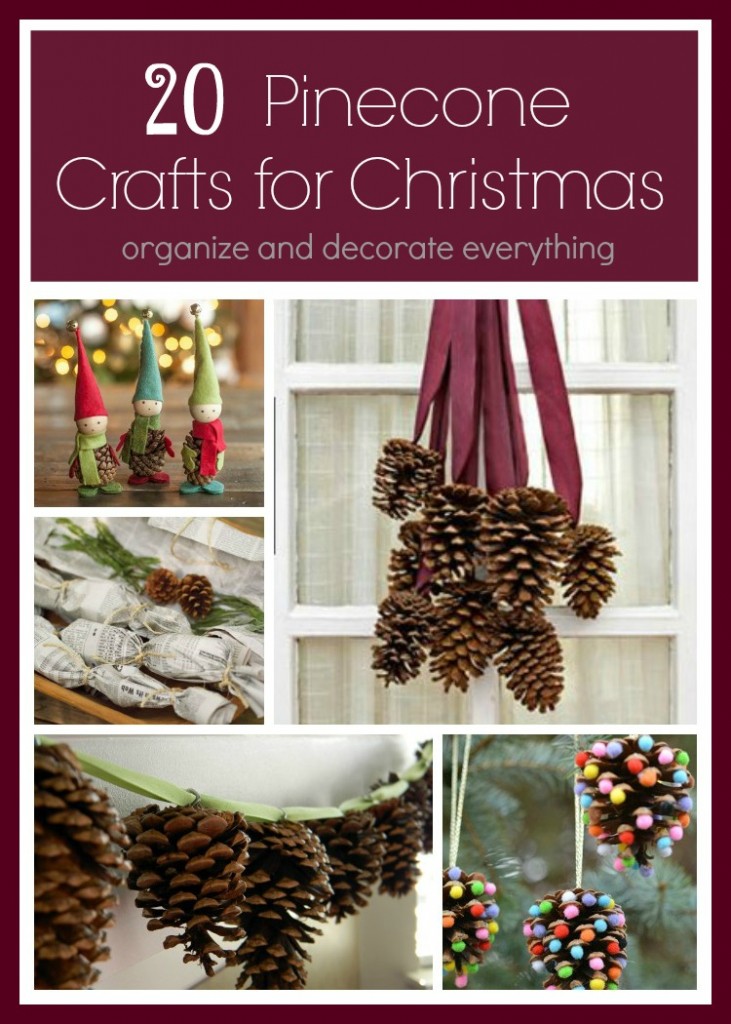 This is a great collection and I can't wait to add some of these beautiful projects to my Christmas decor. Since pinecones are from nature little critters might be living inside so you will need to cook them before using them as decor. Bake at 250 degrees for 35-45 minutes. Let cool about 12 hours then craft away!
Pinecone Door Hanger by Country Living This is a great alternative to a regular wreath.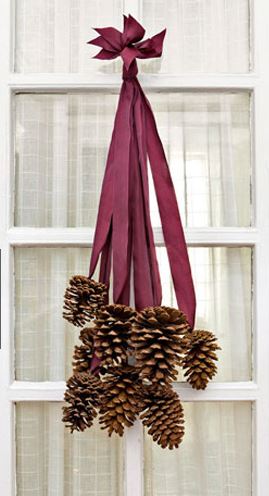 Pinecone Topiary Trees by Stephanie Lynn (Under the Table and Dreaming) I love topiary trees and how elegant the pinecones look in this form.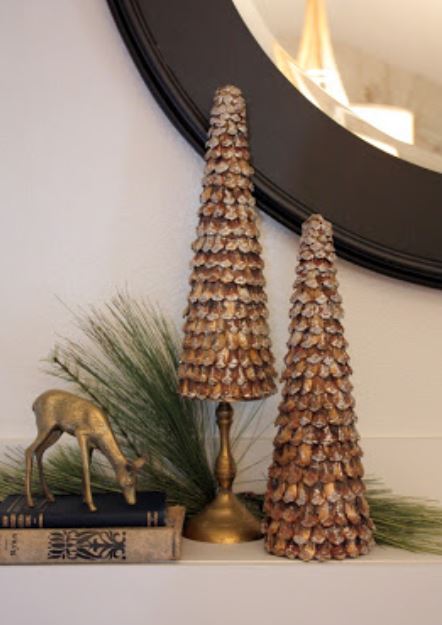 Pinecone Wreath by Design Dining Diapers Here's another great alternative to a round wreath and you can find almost everything in your yard.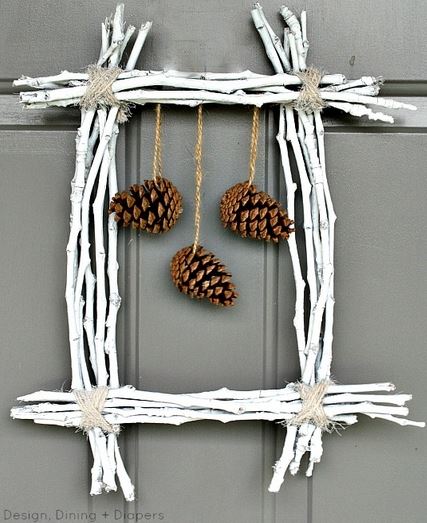 Pinecone Garland by Organize and Decorate Everything  This garland is so simple yet elegant at the same time. Use a different color ribbon to fit your decor.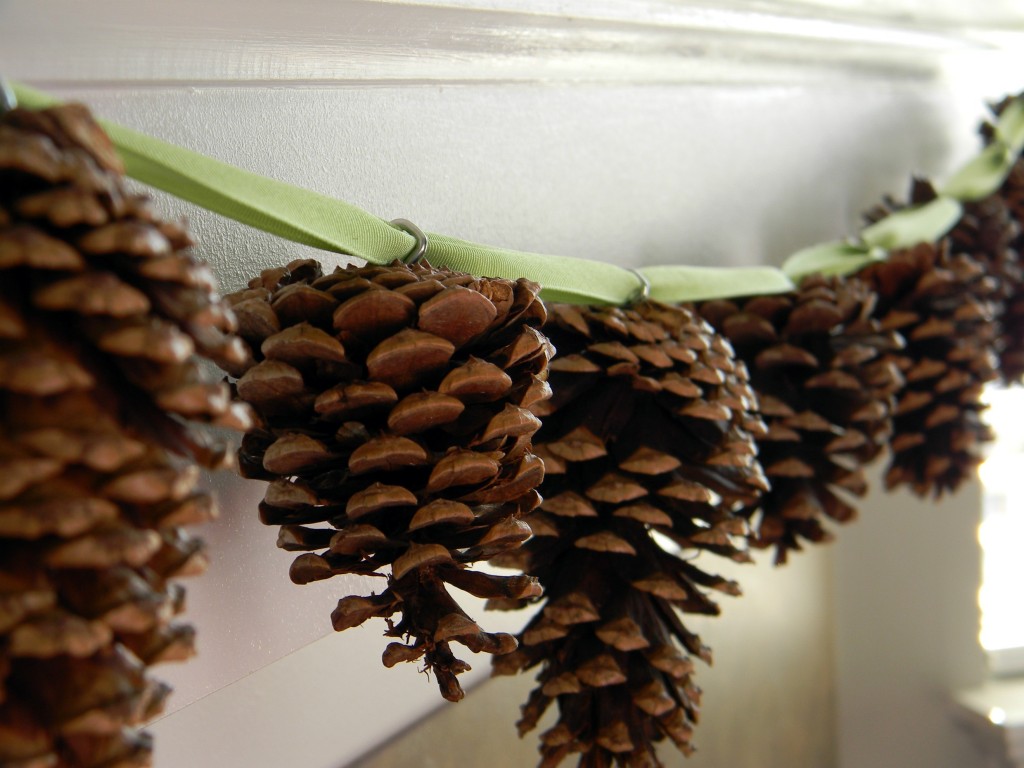 Pinecone Christmas Trees by Scissors and Spoons I love how simple and easy these little trees are to make.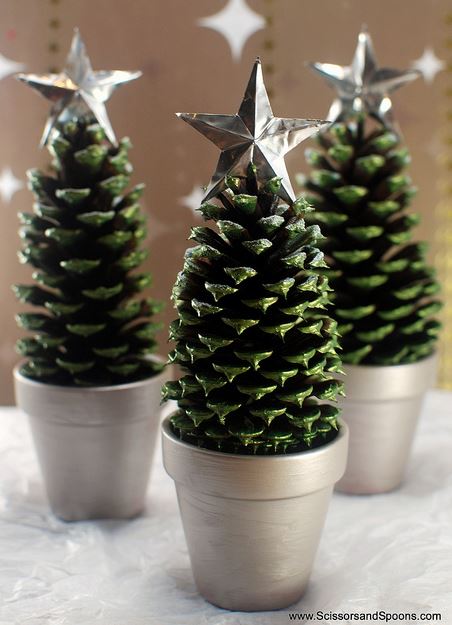 Framed Pinecones by Craftaholics Anonymous Everything looks better in a frame, right?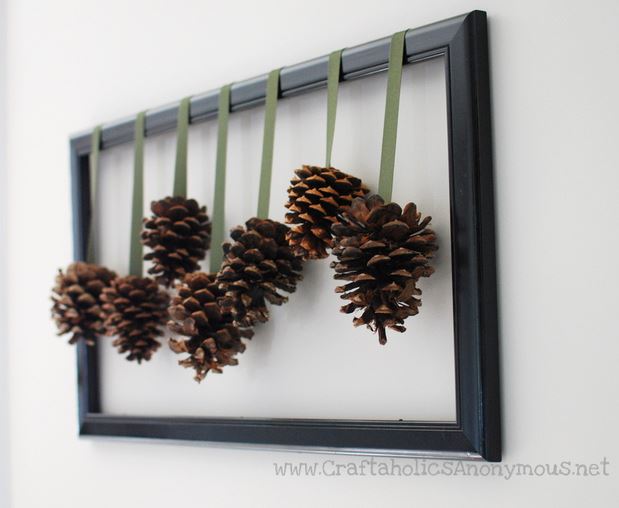 Pom Poms and Pinecones Christmas Ornaments by One Little Project These are just so adorable and so fun for the kids to make.
Pinecone Gift Wrap by Country Living I love pretty gift wrap and these pinecones and greenery just add to the beauty.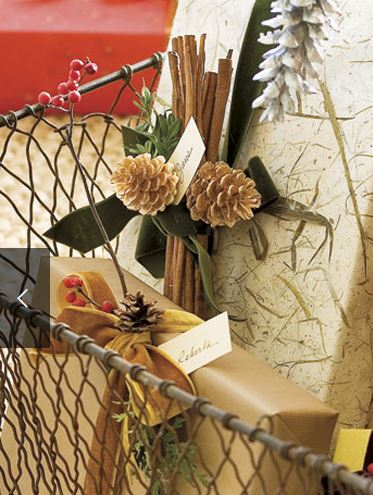 Snowy Pinecones by Little Wonders' Days I've been wanting to try this for years so I think I will be doing this soon with my kids.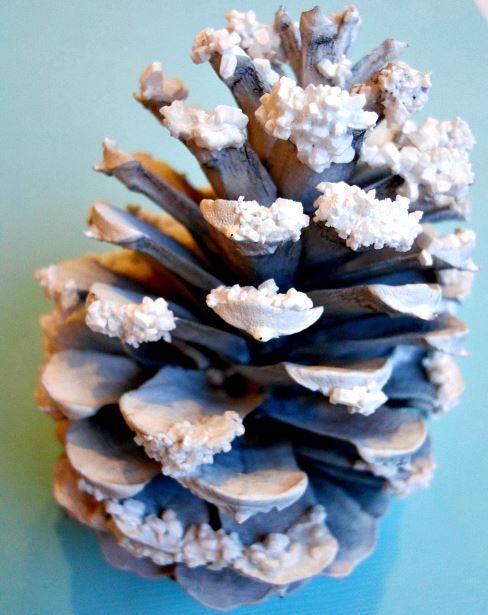 Felt and Pinecone Elves by Lia Griffith Oh my, these are the cutest things ever. I think I will hand a bunch of supplies to my kids and see what they can create.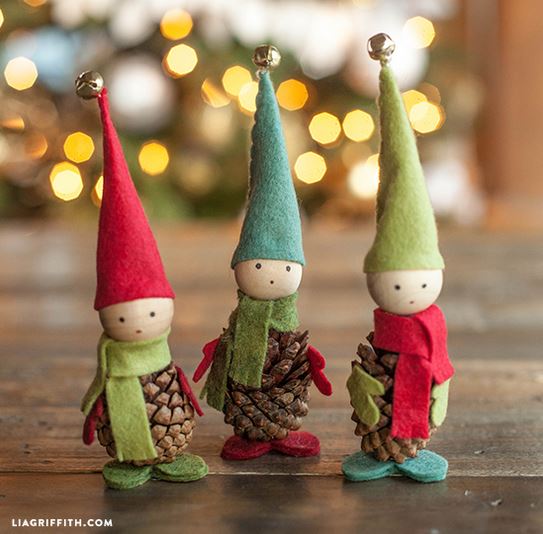 Pinecone Fire Starter by Something Turquoise Combine a few of these to make a great gift for the outdoor person in your life.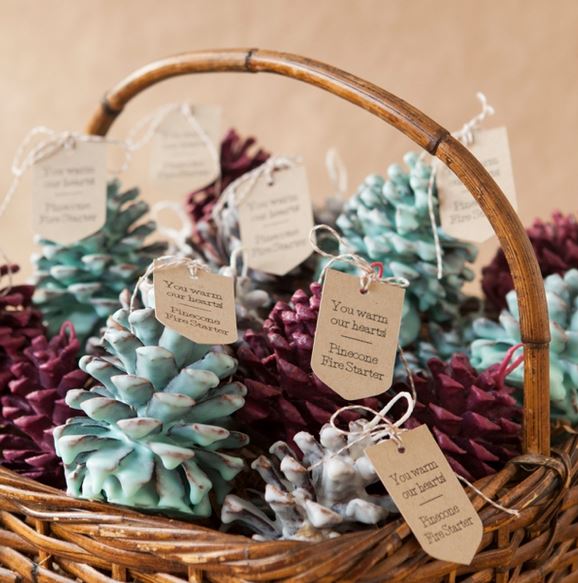 Pinecone Christmas Tree by Just Imagine Another cute miniature Christmas tree in a pot. I love the little beads!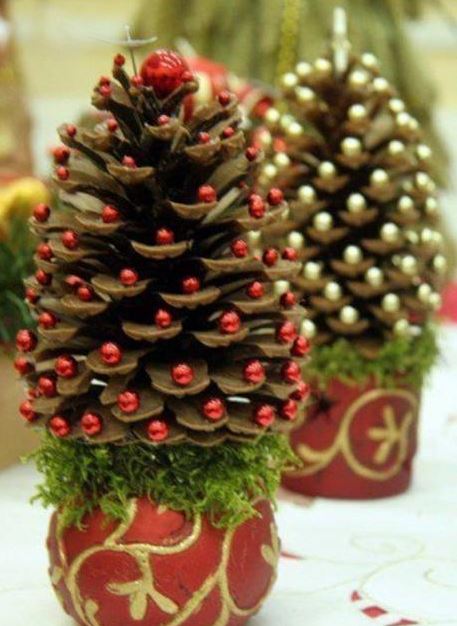 Pinecone Lamp Finial by Martha Stewart I had to add an awesome decor touch. This is something you could do in a few minutes to change the look of a room.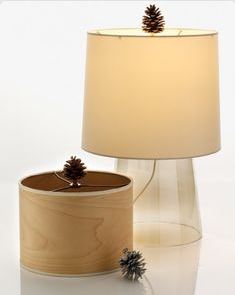 Frost Tipped Pinecone Wreath by Country Living Here's an easy pinecone wreath. Start with a grapevine wreath, hot glue pinecones to the wreath, add a bow and you're ready to hang.
Painted Pinecones by Town and Country Living Use this process to paint pinecones any color you like.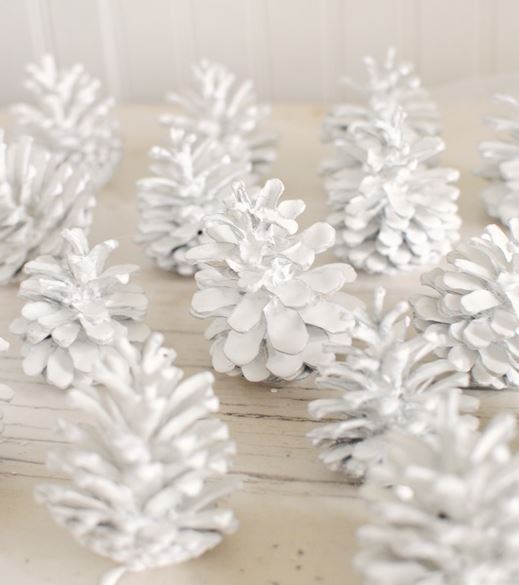 Mini Pinecone Tree Pots by Pet Scribbles There are so many cute pinecone trees. I love how these pots were painted and it's another craft the kids can do with you.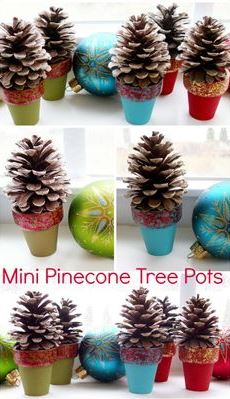 Fire Starter by Whole Living Make a bunch of these for a house warming gift or include them in a lovely gift basket.
Pinecone Place Cards by Organize and Decorate Everything These are such an easy place card for a simple and beautiful holiday table.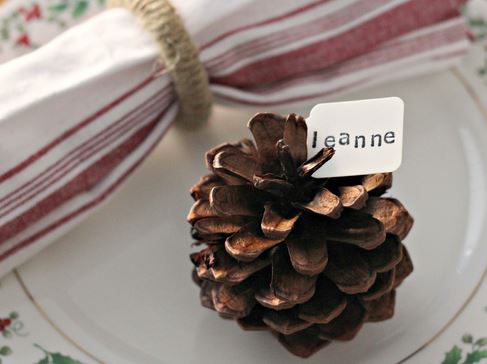 Yarn Pinecones by Family Chic These would be such a fun project to do with the kids and they could choose any color that went with the theme for the season.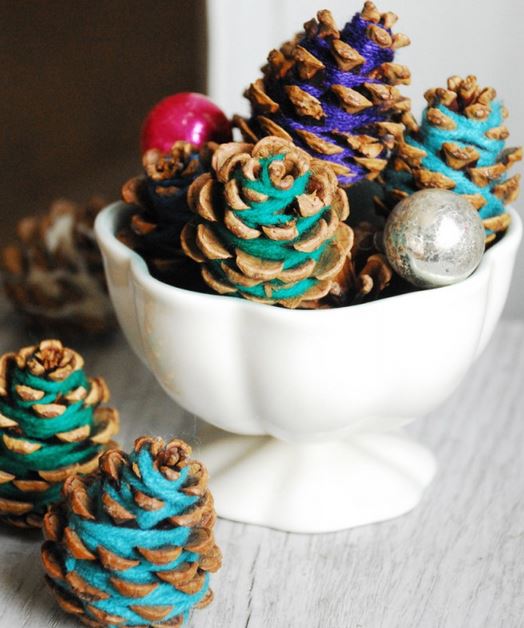 Pinecone Picture Frame Ornaments by Martha Stewart Pictures of family members are so special on the Christmas tree. I need to make some of these ornaments this year.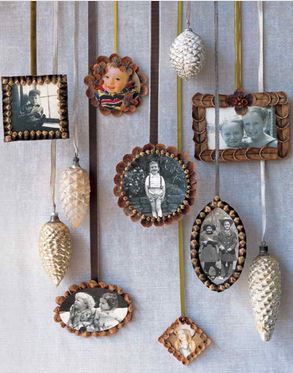 Aren't these pinecone craft projects so great? Which ones are you going to tackle this year? I have a few I want to try. I"ll let you know how they turn out.