Dress up the back of your chairs or counter stools with Simple Holiday Chair Swags.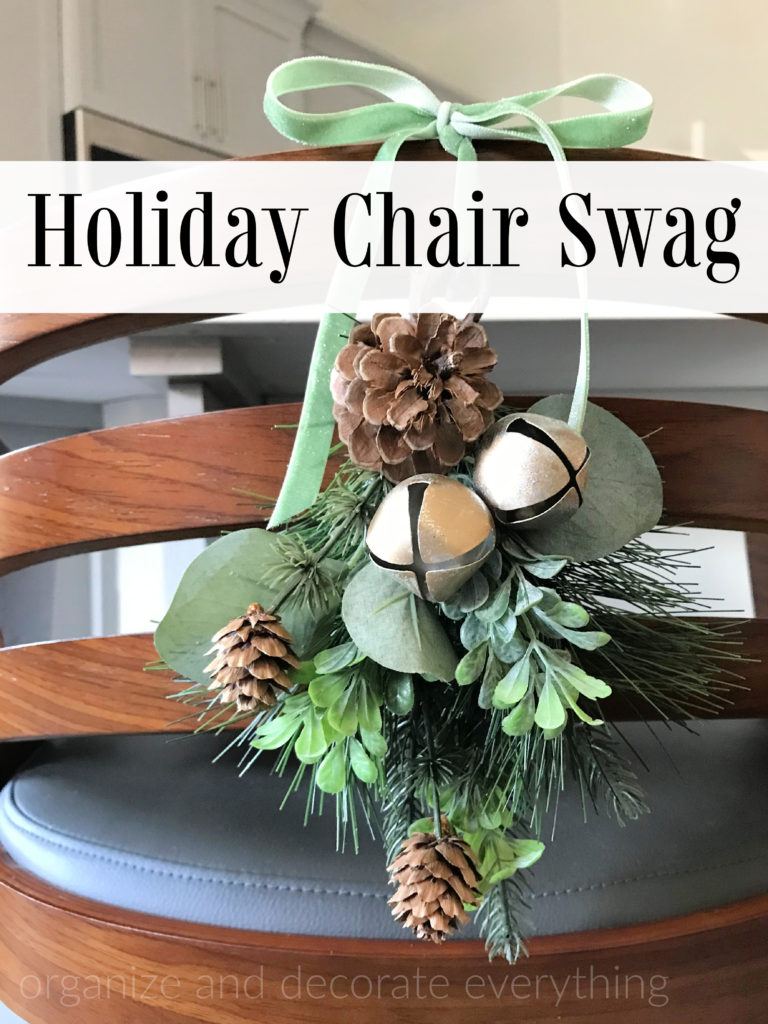 I can't be the only one that creates, crafts, and decorates right up until Christmas. I like to get all the shopping and wrapping done early so I can enjoy the rest of the month. Part of that for me is continuing to make my house cozy and welcoming for the holiday season. I feel like I'm always going to my craft and seasonal supply stash to get inspiration of what to create next.  Since this is our first Christmas in this house I'm enjoying coming up with new Christmas decorating ideas. These Holiday Chair Swags add just the right amount of warmth to our kitchen.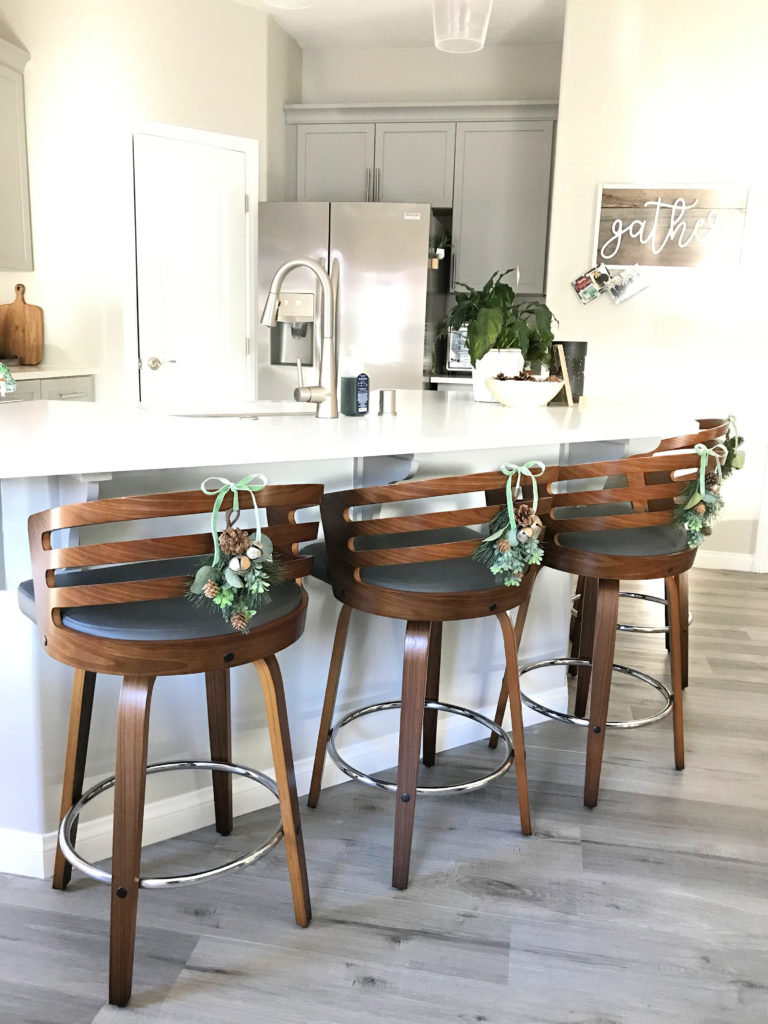 Holiday Chair Swag supplies:
Pine and pinecone stem (I got mine at Walmart for $1)
Miscellaneous greenery
Sleigh bells
Velvet ribbon
Glue gun and glue sticks
Wire cutters or scissors
I bought the stems at Walmart but had everything else on hand. The greenery pieces are from large greenery pieces that I took apart. I always seem to have several kinds of greenery in my decorating supply stash. Some that I haven't used for a while and those are perfect for when inspiration strikes.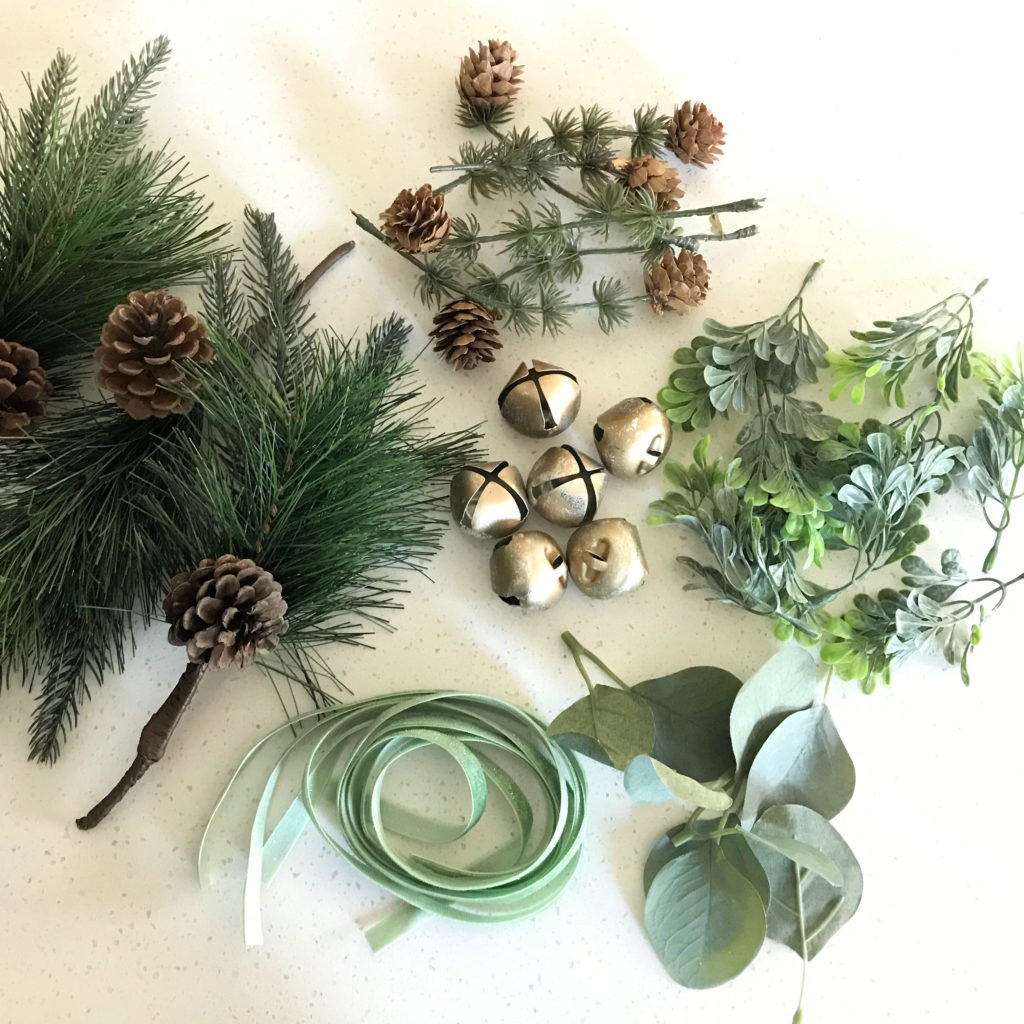 Bend the end of the stem to make a loop. There are several ways you can hang the swag by a ribbon. I thought making a loop would be the easiest and it works, so that's what I went with.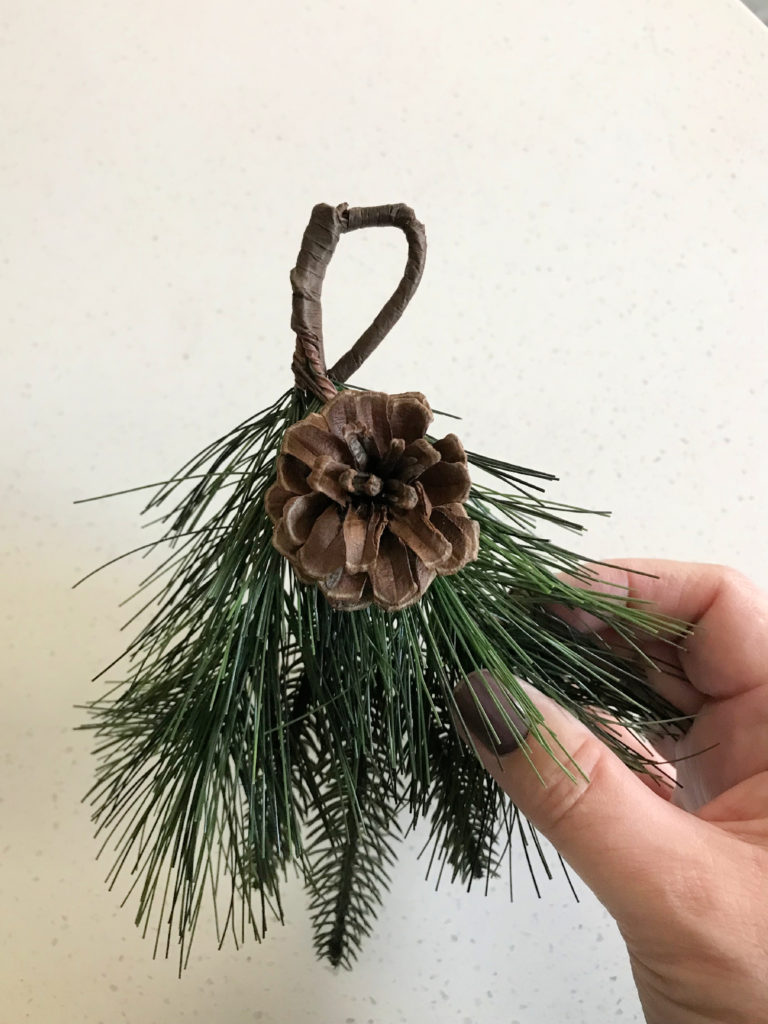 I used wire cutters to trim down the little pinecone stems then secured them to the pine stem with hot glue.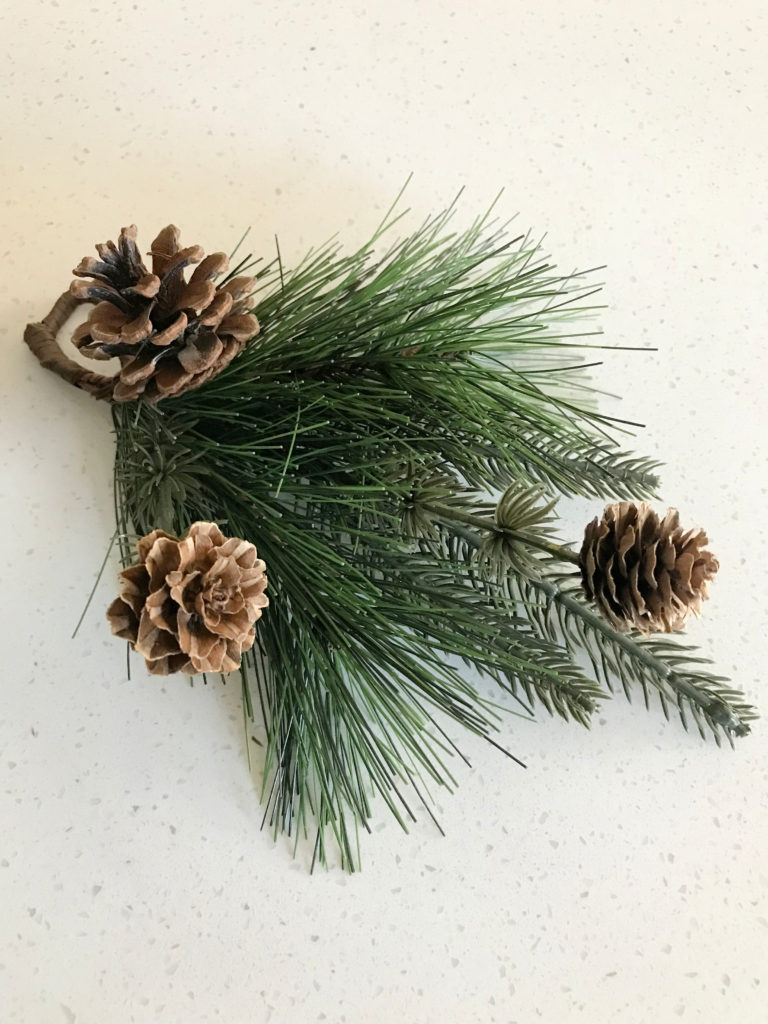 Next I added the eucalyptus leaves and secured them with hot glue. You can use as many greenery pieces as you prefer. Try adding different styles of greenery to create interest in the swag.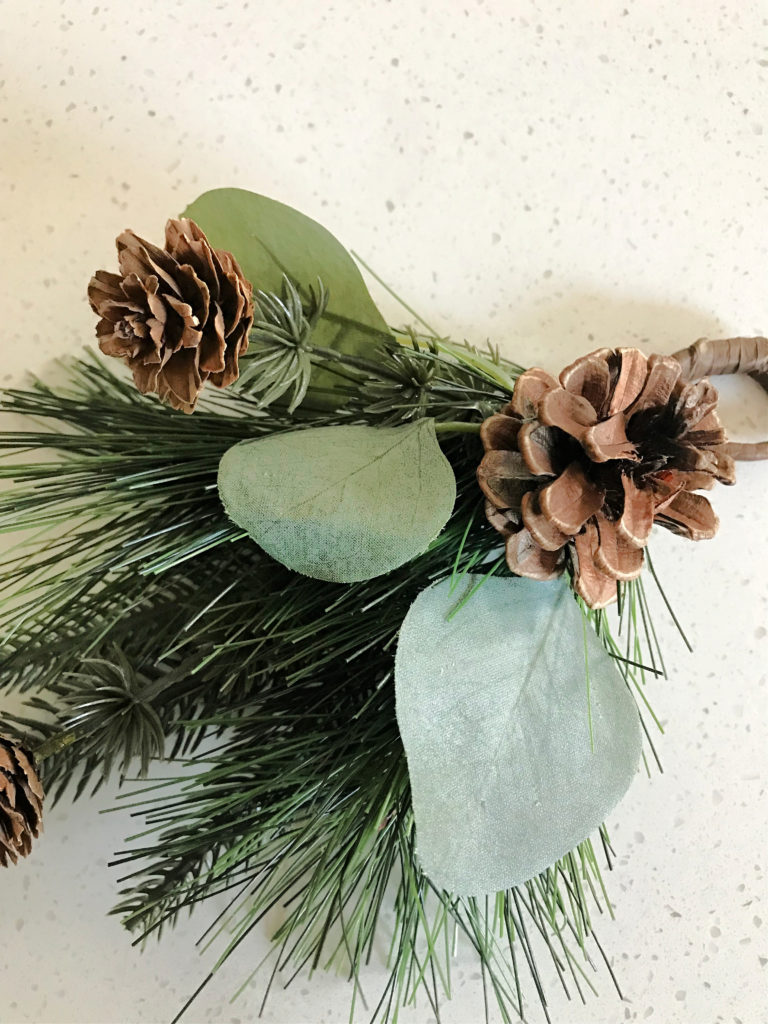 I think these next pieces are suppose to be boxwood. I like how they have brighter green on the tips to give them depth. All these pieces are very inexpensive and basically scraps but putting them all together makes a beautiful statement.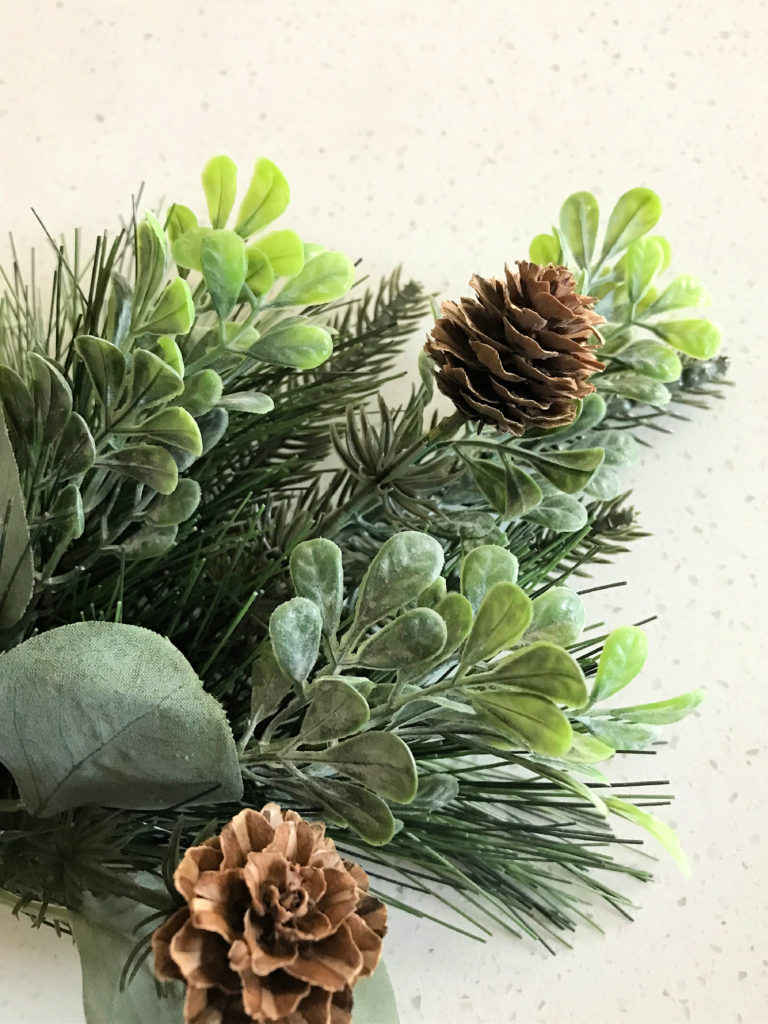 Attach the bells next. Hot glue them to the large pine cone and greenery under the pine cone. You can check the final pictures for placement.
I love this thin velvet ribbon in soft green. It has a bit of a sparkle to it which is perfect for the holiday season.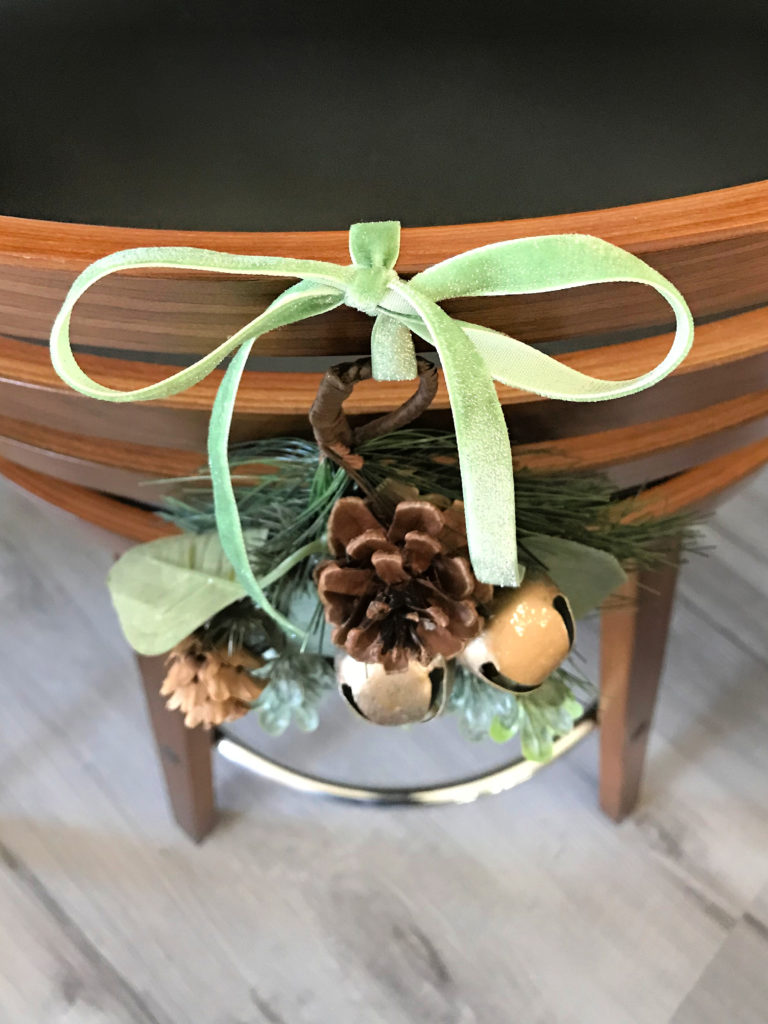 I mean seriously, how cute are these! They easily elevate the space without much cost. You can adjust them to fit your holiday colors by changing the color of the ribbon. You can even add red berries if you have those hanging around.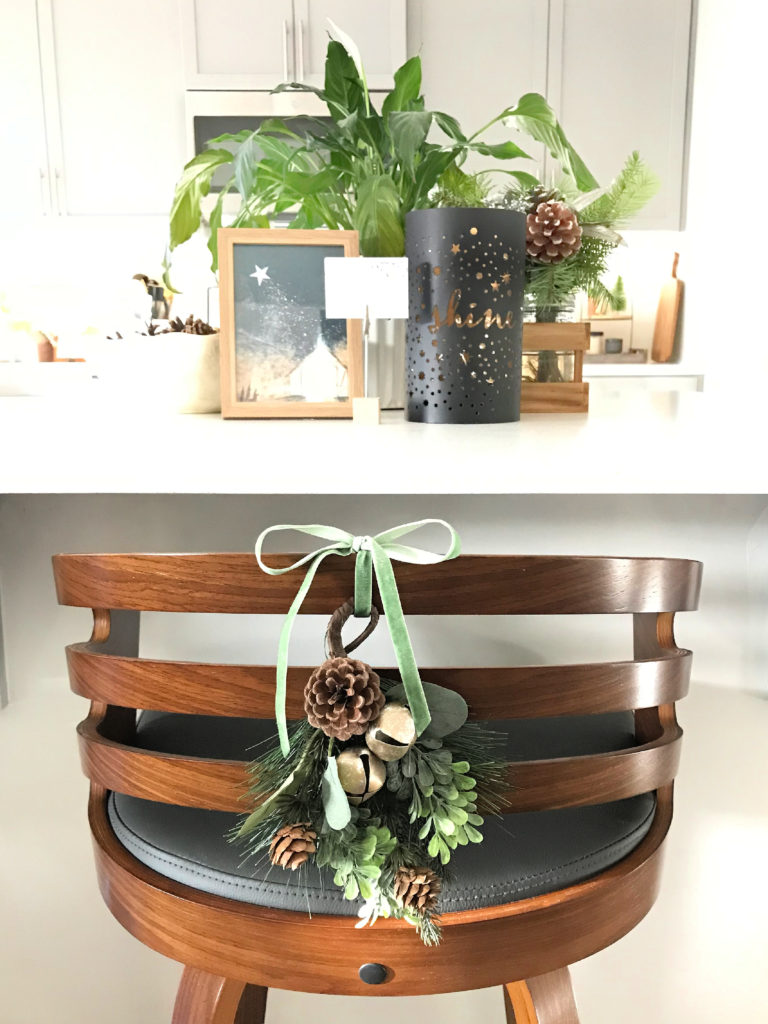 They look so good on the back of the counter stools. And if you don't want to leave them up all season they are beautiful during a party.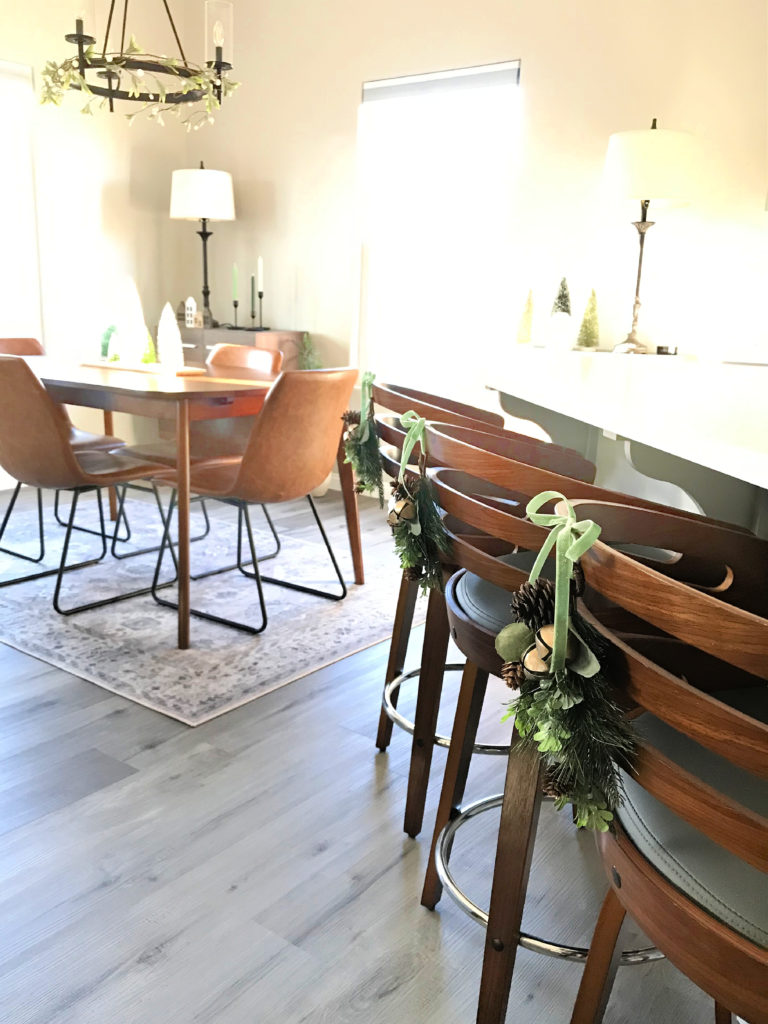 Pin it for Later: Simple Holiday Chair Swags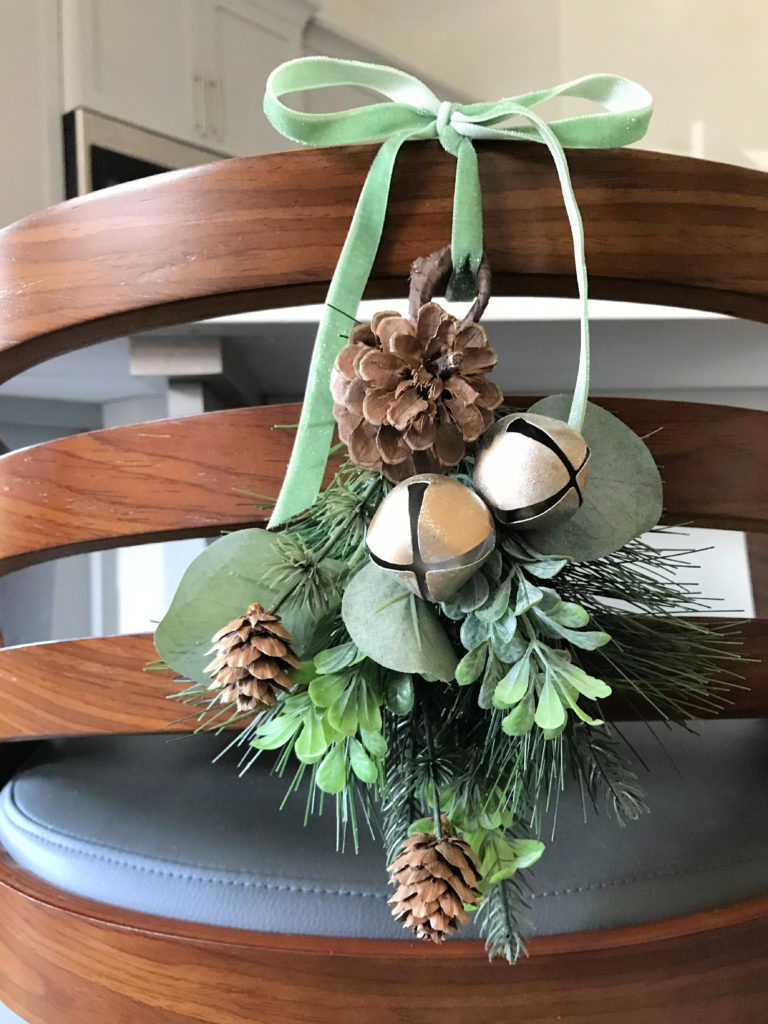 You might also like these posts:
12 Beautiful Natural Wreaths
Simple Pine Bough Arrangement