I have a hard time in the Winter. The shortened days make me a bit sad and really affects my body, mind, and spirit. That's why I like to spend a little time outside each day in the sunshine, and why I like to bring nature into my home. I made a large wreath for my front door a few years ago using things I gathered from around my home. That was it! I was hooked on beautifying my home with nature. I gathered some of my favorite Natural Wreaths in this post so you can try your hand at making them. Pick your favorite or since there's 12 you can make one a month for the next year.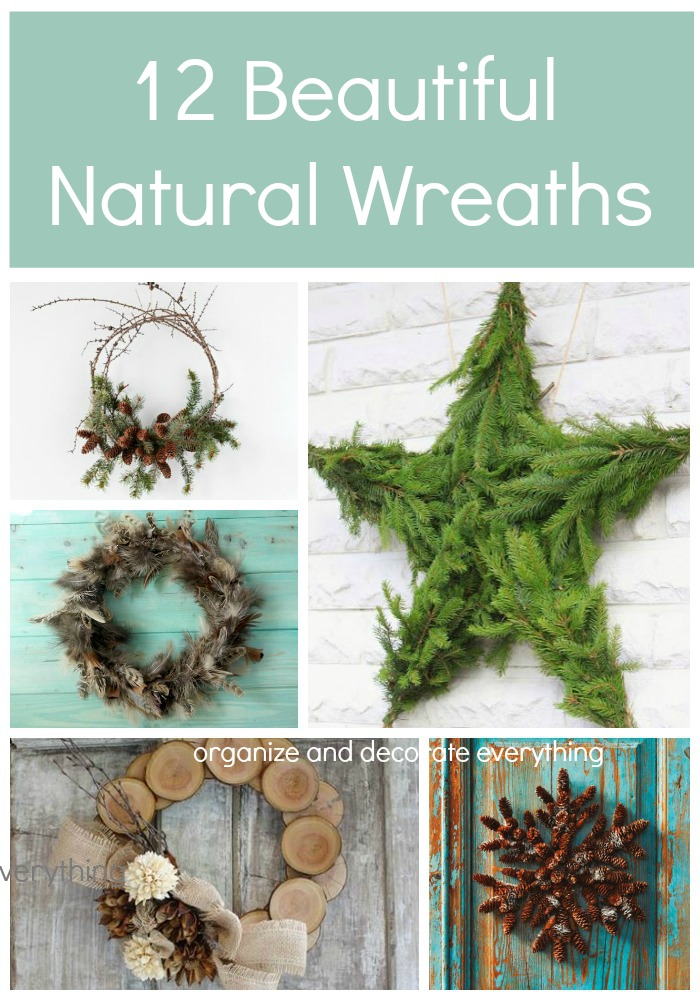 This is the wreath I made a couple years ago. I couldn't believe how easy it was to find all the things I needed right outside my door. I used olive branches, pine tree branches, berries and pine cones to create my wreath. My Christmas theme was Natural Woodsy that year, so the wreath was perfect.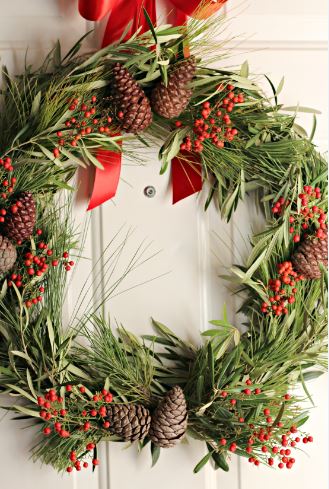 Organize and Decorate Everything
I love wood slices (they make awesome coasters) but I never thought of making a wreath with them. I love how this turned out. The sticks and dried flowers add the perfect touch.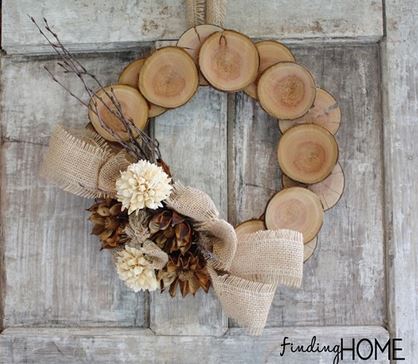 This isn't just a regular pine cone wreath. Think creatively and make the pine cones into a large snowflake. Add a little fake snow for a snowy look.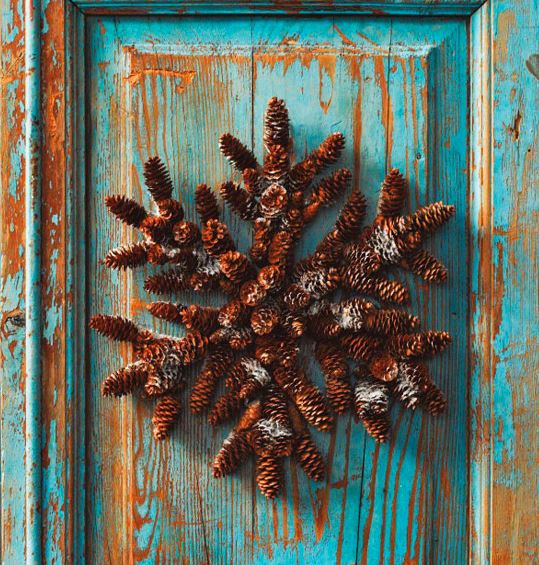 This pine star is adorable and simply made with pine branches and sticks to form the star. I bet it smells great too!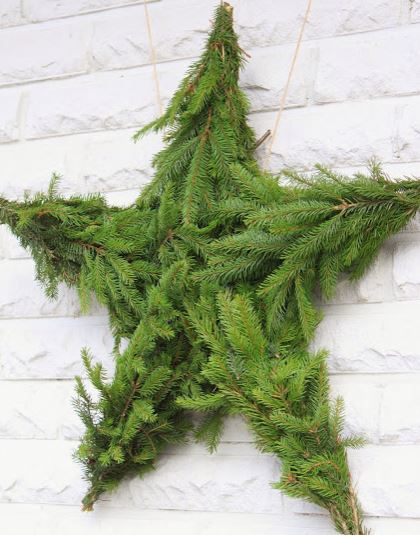 Sometimes simple is best. The kids could even help make these so you could have one on every door. I think one of my trees needs trimming.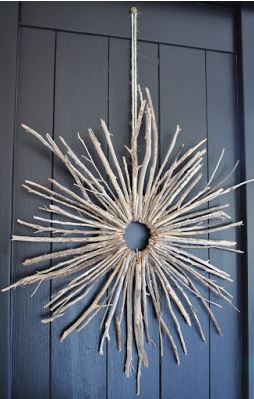 I love different shaped wreaths and square is my all time favorite. Add succulents and it becomes almost magically.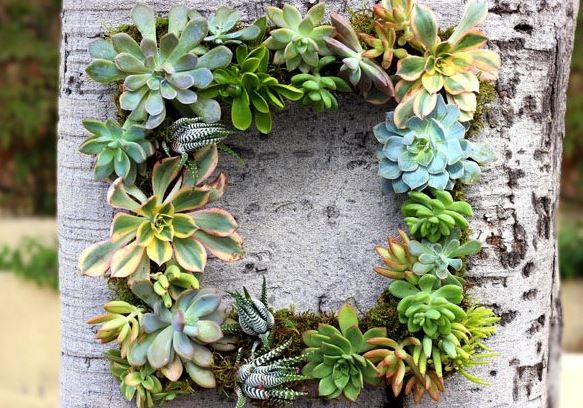 All of these wreaths have great tutorials. I might even be able to make this one. I love the color it will add to my front door.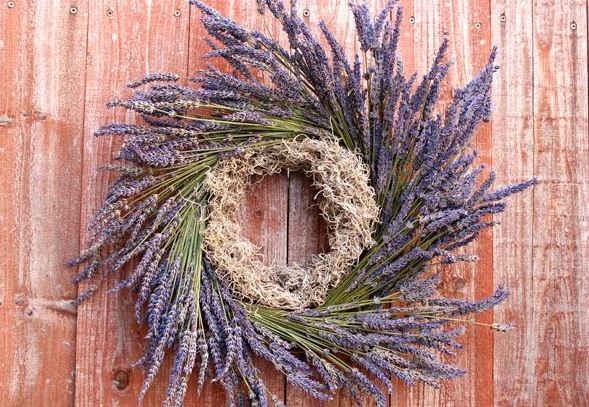 I love the abstract shape of this one. The blog even shares a few more she made from items in her yard.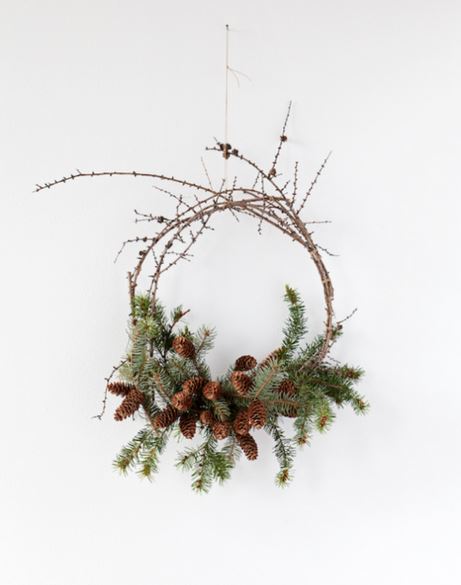 Okay, maybe this one is my favorite. I love feathers! The blog shares a smaller one and a really full one too. These would look so great above a mantel.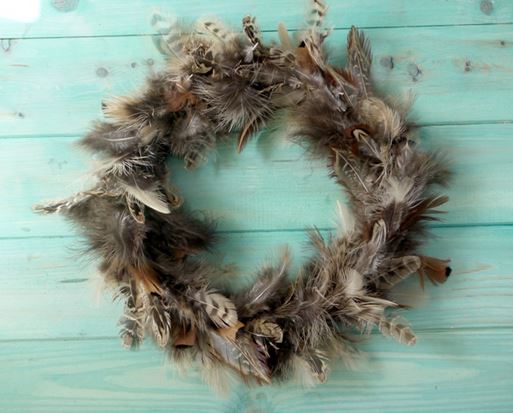 This is such an easy and beautiful wreath. Another case of simple is sometimes better.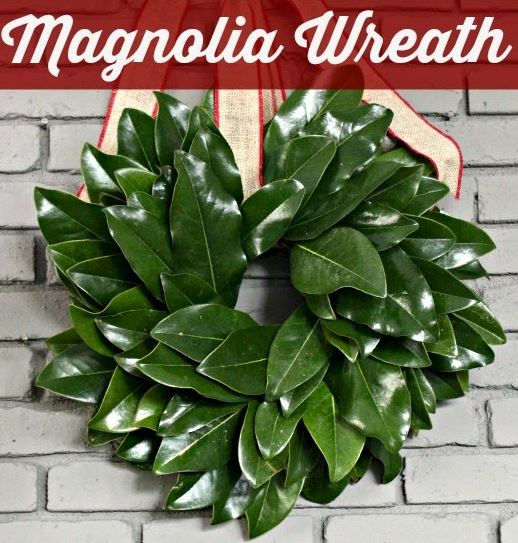 I can almost smell this herbal wreath through the computer screen. I think I need to fill my kitchen with these.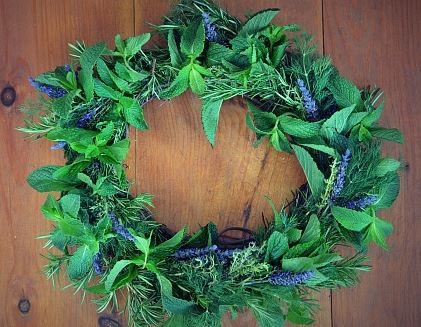 Everyone loves a boxwood wreath but they can be very costly. How about trying to make your own and save a little money.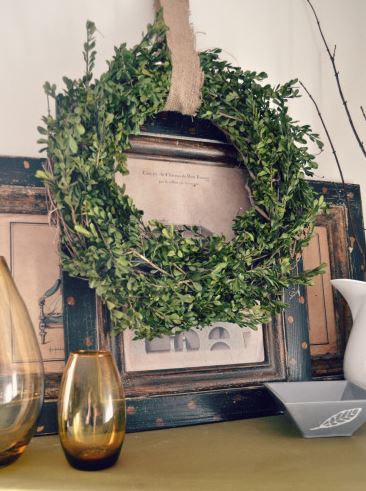 Which is your favorite wreath? Will you be making one soon?