Real trees are beautiful but there are always some adjustments that need to be made to them to fit in your house or even the stand. Remember on Christmas Vacation when they cut their own tree, tie it up on the roof of their car, then bring it home and it's almost the size of the room? Well, it's not that bad but there are always a few places where it needs to be trimmed. I hate seeing all those beautiful boughs go to waste so I created this Simple Pine Bough Arrangement for our bedroom this year.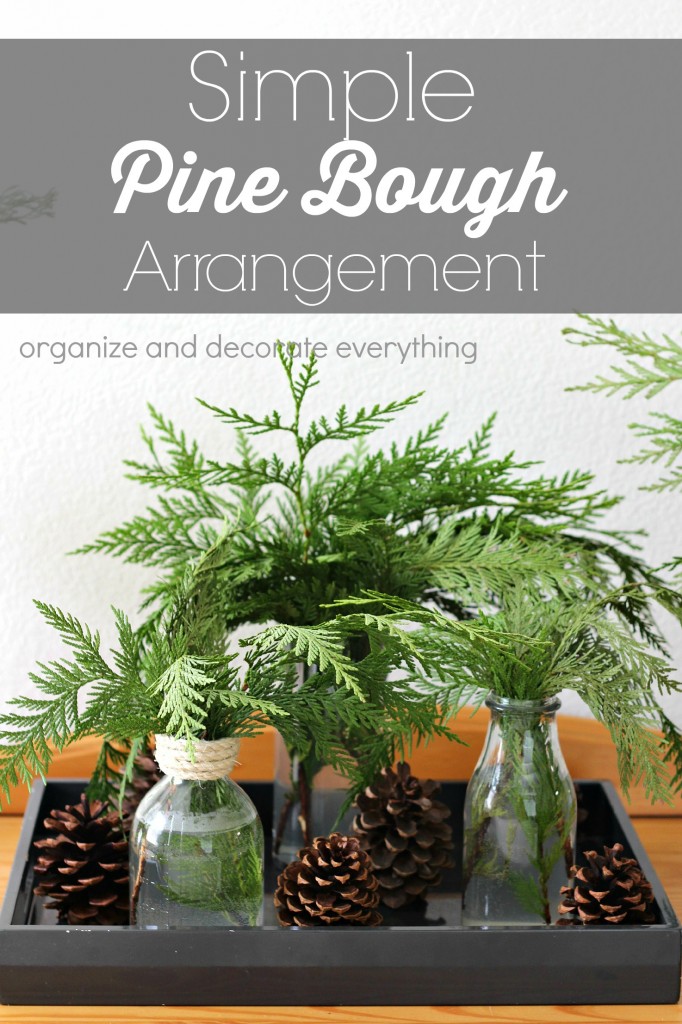 My husband loves the smell of fresh cut pine but we don't have enough room in our bedroom for a tree so this is the next best thing. Grab some vases, a tray, and cut pine boughs to create this beautiful arrangement.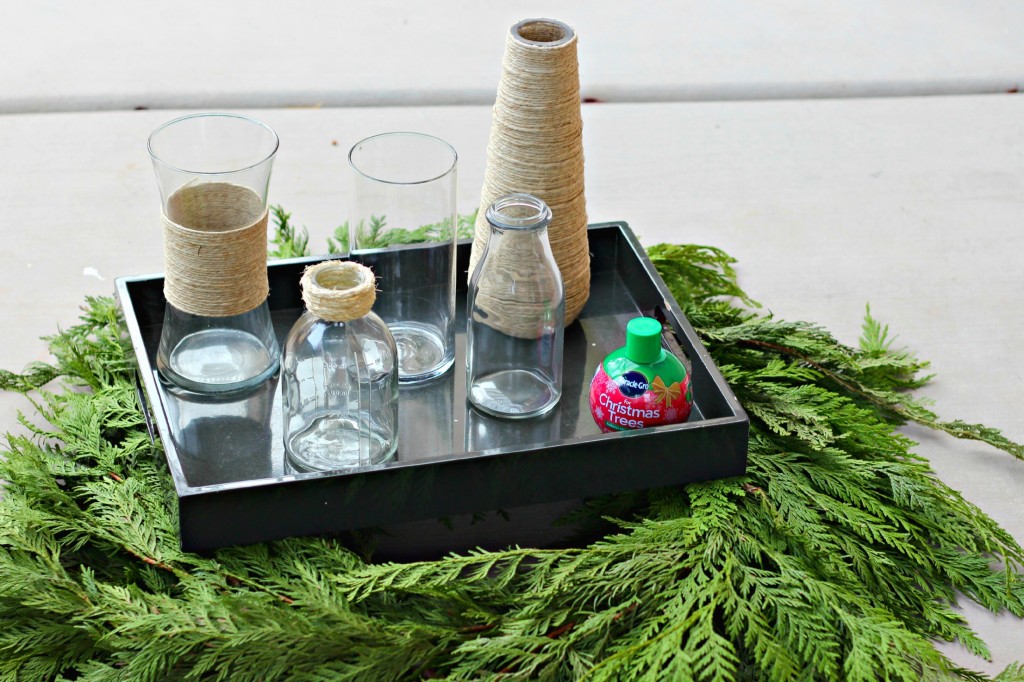 I added Miracle-Gro for Christmas trees to the water to preserve the branches longer. Use anything you have to aid in preserving the branches, you want them to last as long as possible.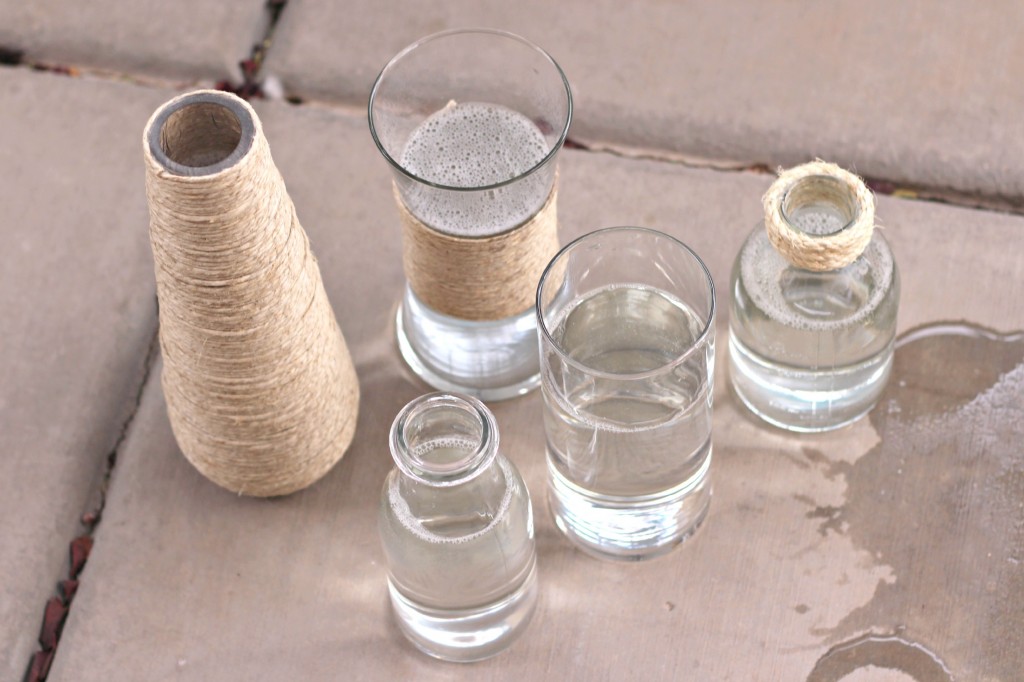 If the boughs have been sitting around for a bit you will need to cut a little off the end so it can take in water and last longer.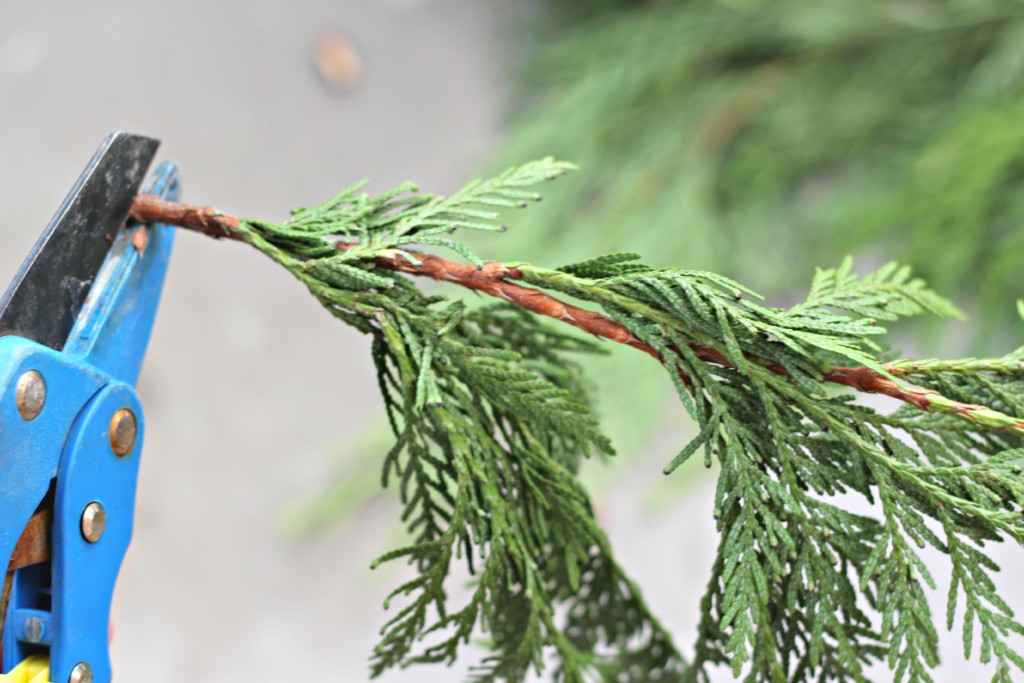 Arrange the boughs in the vases. Keep an eye on the water level and replenish when needed, just like you need to for the tree.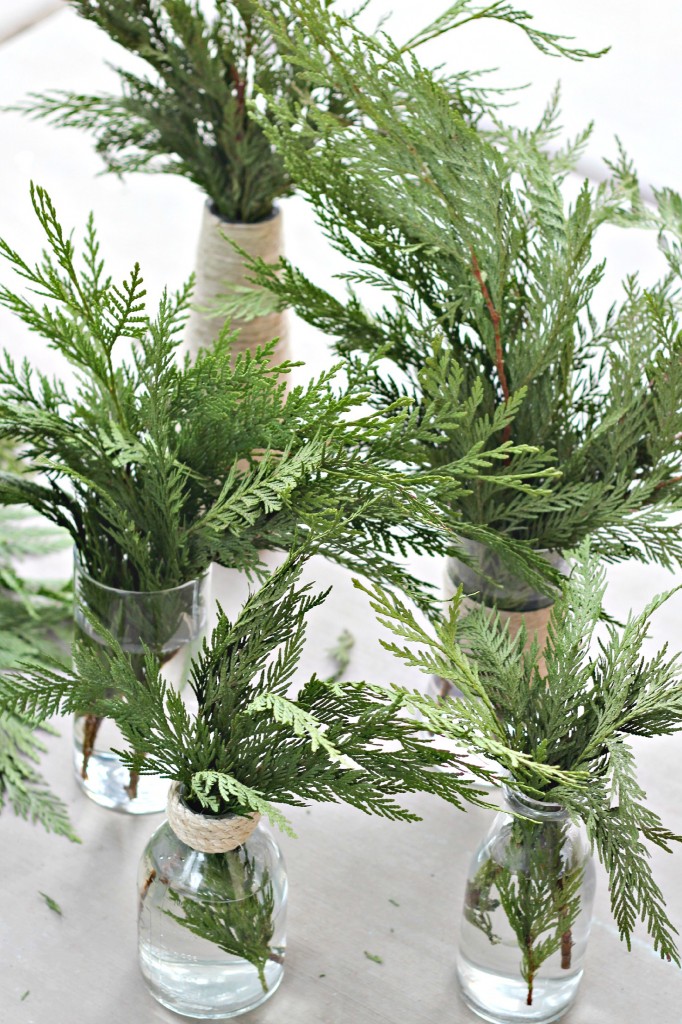 Ignore the yellowish brown dresser I need to paint and enjoy the beautiful pine bough arrangement. I wanted something very simple but beautiful to take up the whole dresser. I think this is perfect! I added the deer for a little sparkle and color, but still keeping it very simple.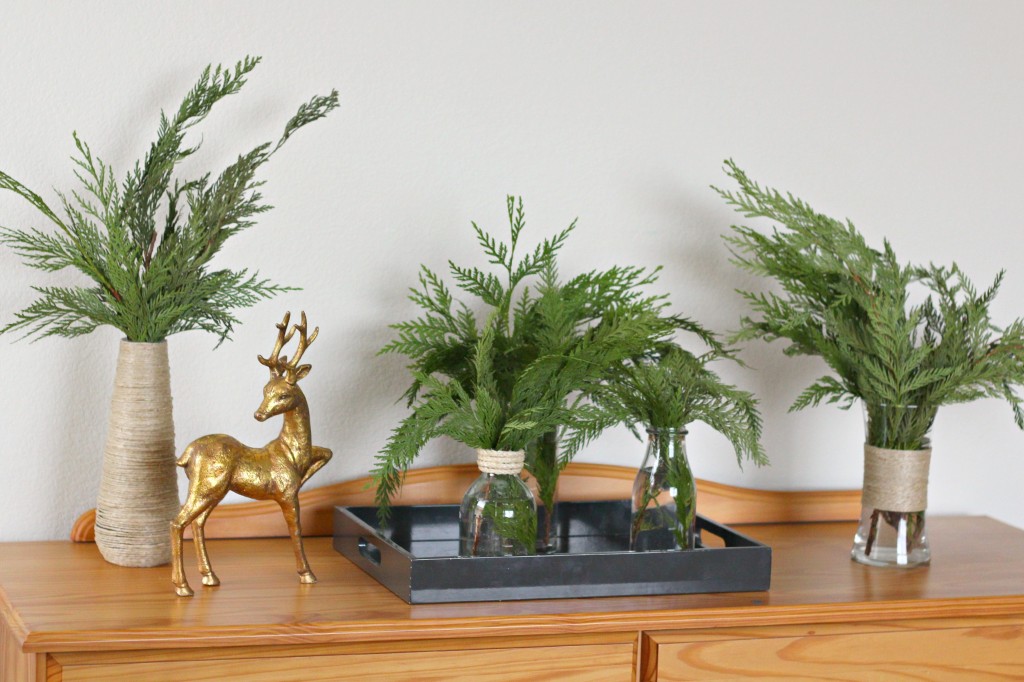 I added a few pinecones here and there too. They are plentiful where I live so they're easy to decorate with.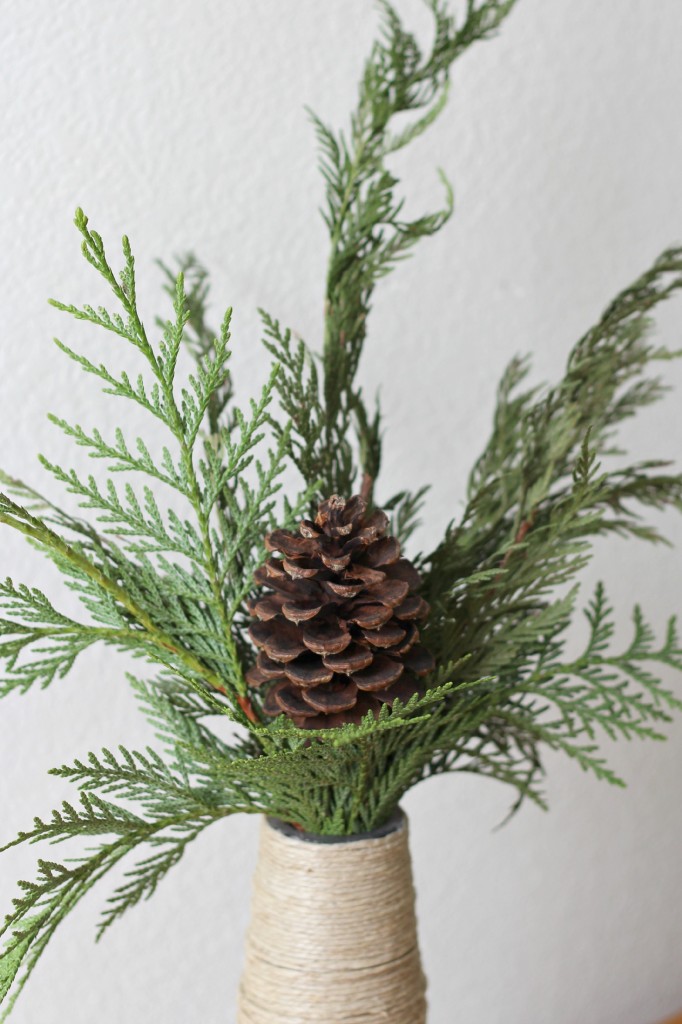 I added twine to a few of these vases a few years ago and I love the texture they add to the arrangement.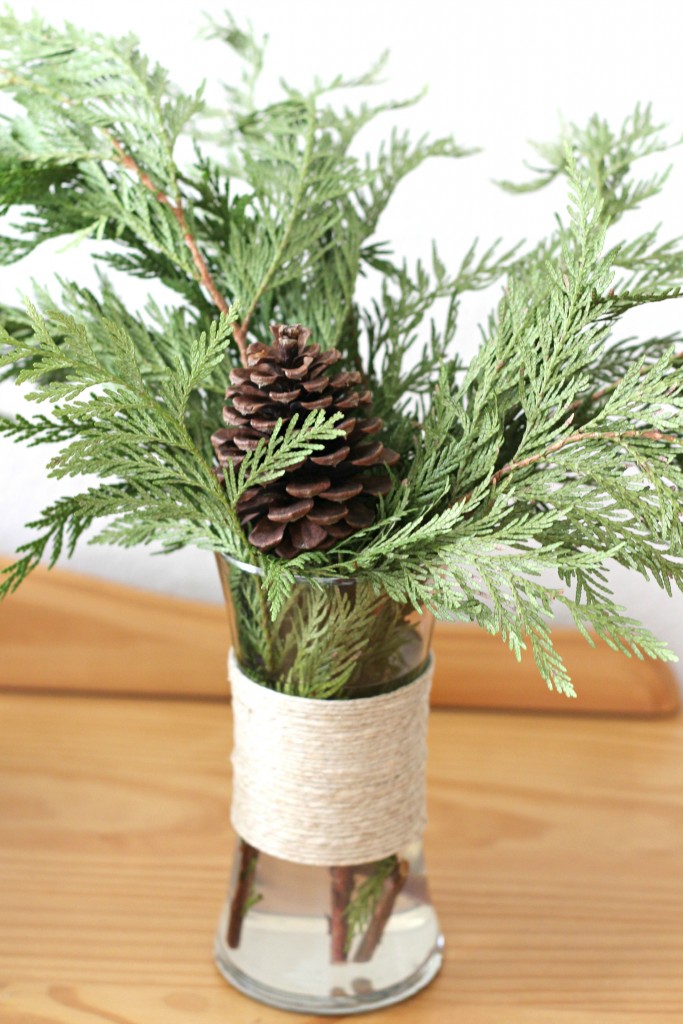 I use trays a lot in my decorating and I like how it's brings this arrangement together.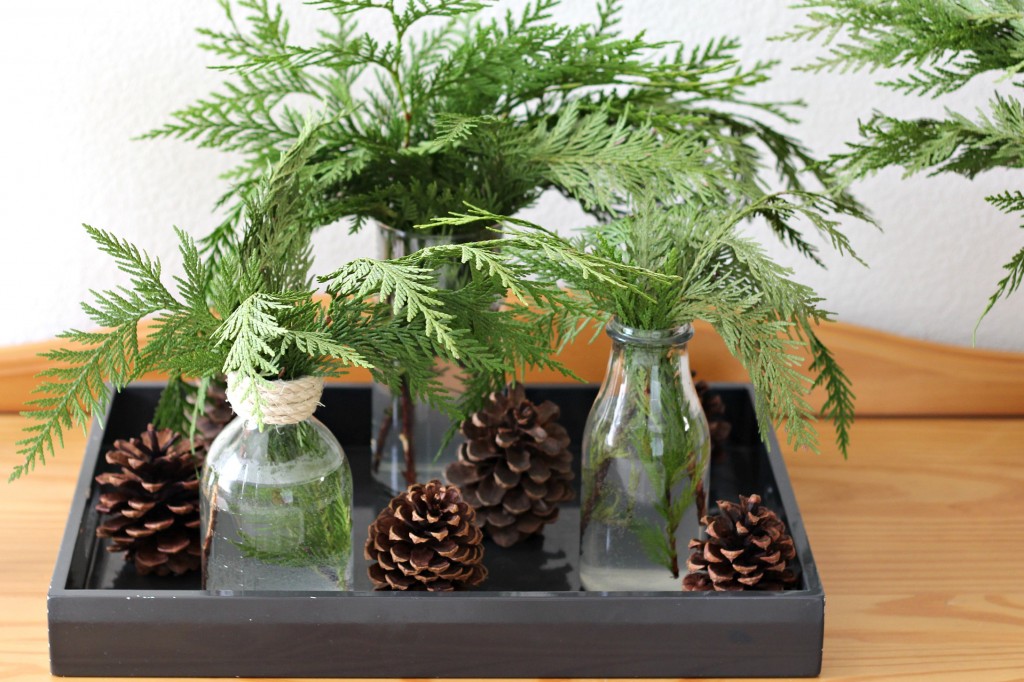 I like to keep my bedroom very simple and calm so this arrangement has been perfect. It makes me happy every time I walk in the room. If you don't have any pine boughs see if you can get some from a Christmas tree lot to make an arrangement for your home.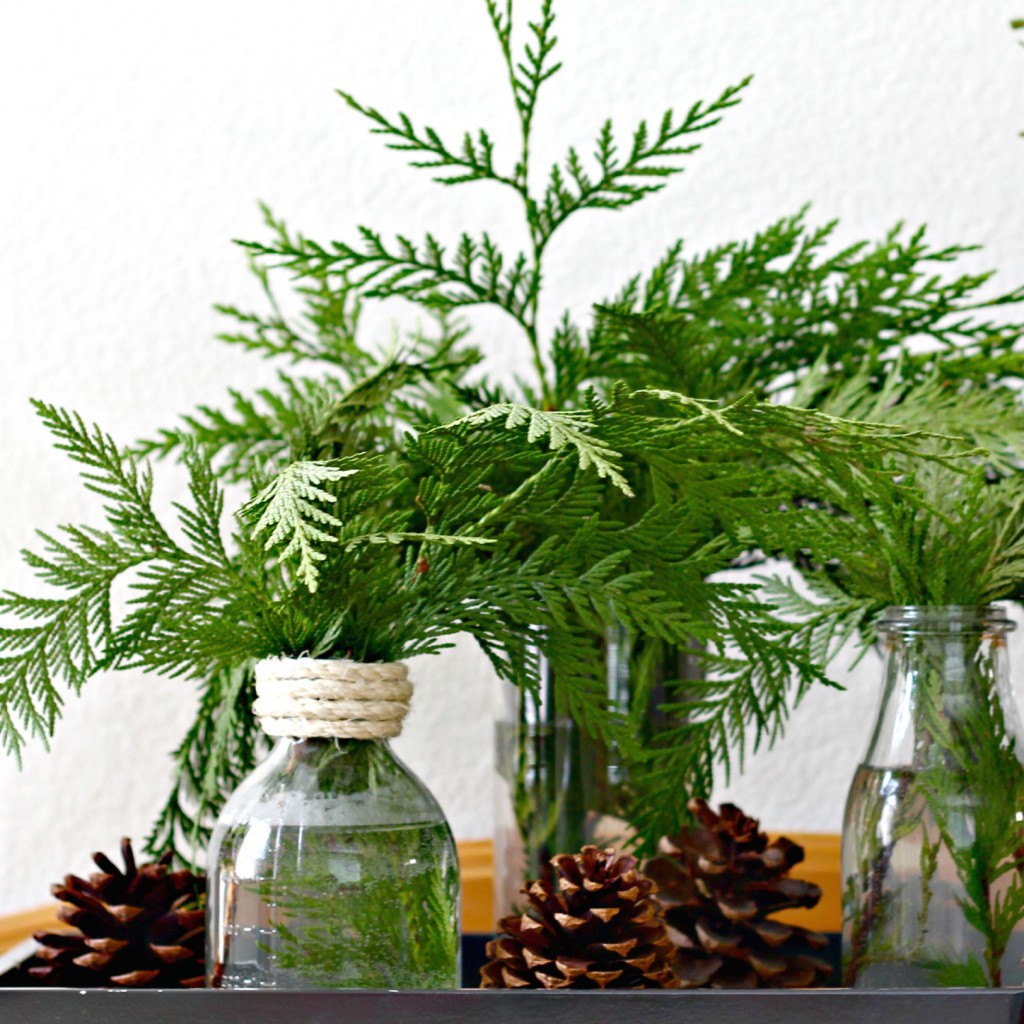 Enjoy the smells of the season!