What is it with Sundays and how everyone wants a dessert or after church treat? Sometimes I have a lot of options on hand, sometimes very little. Luckily I always seem to be able to come up with something to please my family's sweet tooth. Since we had a lot of apples on hand I decided this Toffee Apple Dip would be the perfect dessert. Even though it's very sweet, by adding the apples I feel like I'm at least giving them a little bit of nutrition. Really, there's nothing wrong with just having something sweet every once in a while.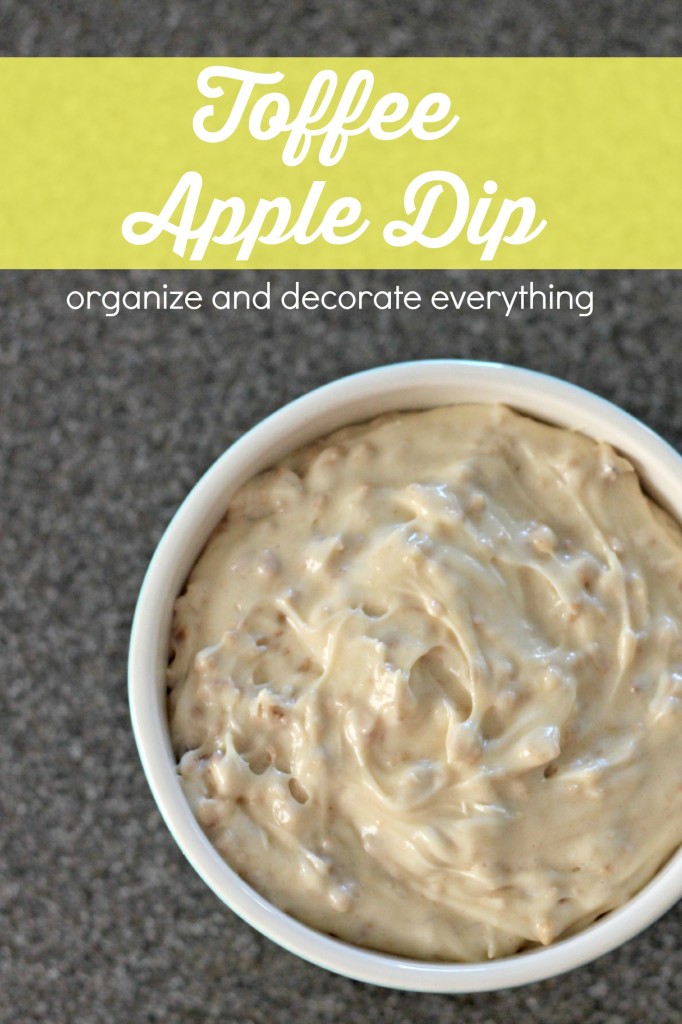 You don't need to limit yourself to serving the Toffee Apple Dip with only apple slices. It tastes delicious on almost any fruit. It's even quite tasty on ice cream or ginger cookies. There's only 5 ingredients and except for the toffee pieces you probably already have everything in your pantry. I only wish I could keep toffee pieces stocked in my pantry. There's too many people with a sweet tooth in my house. I may be one of those people!
Ingredients:
1 8-ounce package cream cheese
1/2 cup brown sugar
1/4 cup sugar
1 teaspoon vanilla
6 ounces toffee chips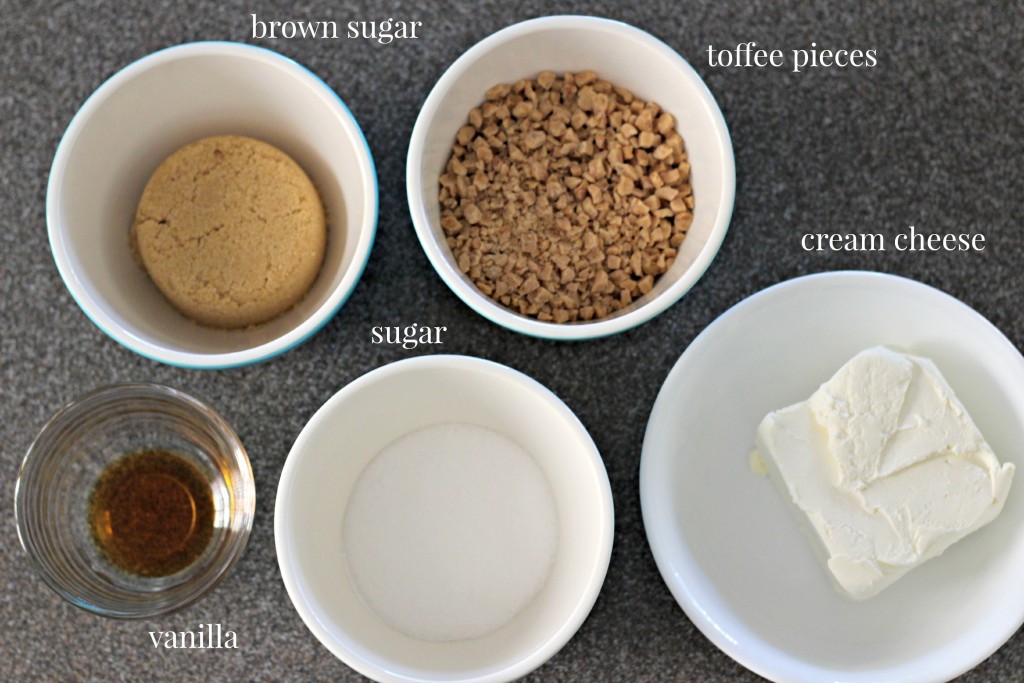 Soften the cream cheese at room temperature. Beat softened cream cheese, sugars and vanilla together in a medium bowl until fluffy.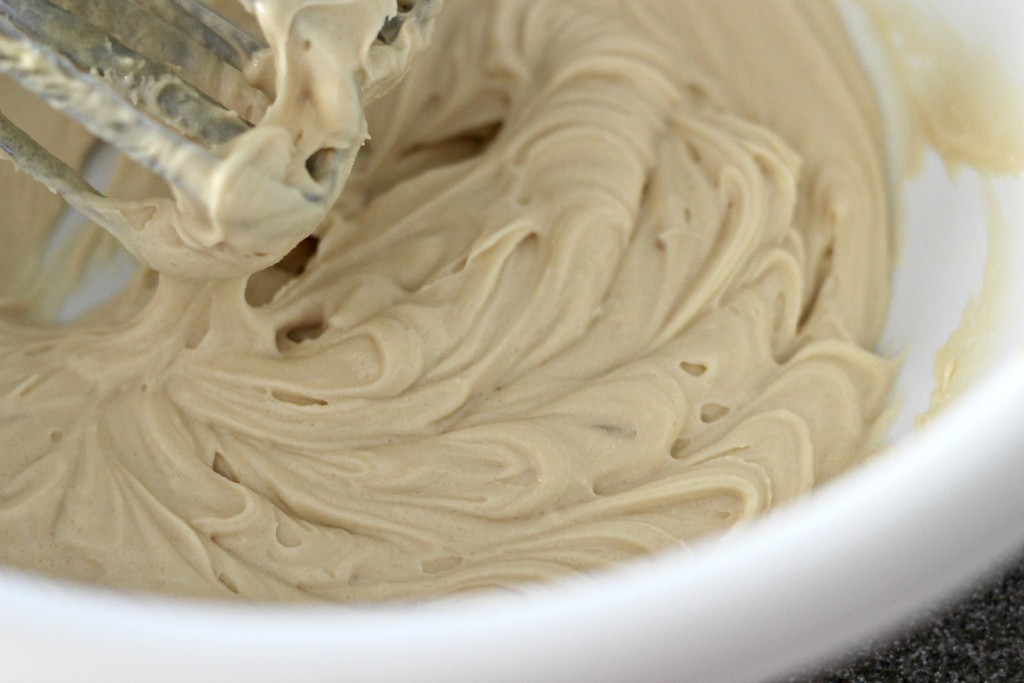 Stir in toffee chips by hand then place in a serving bowl.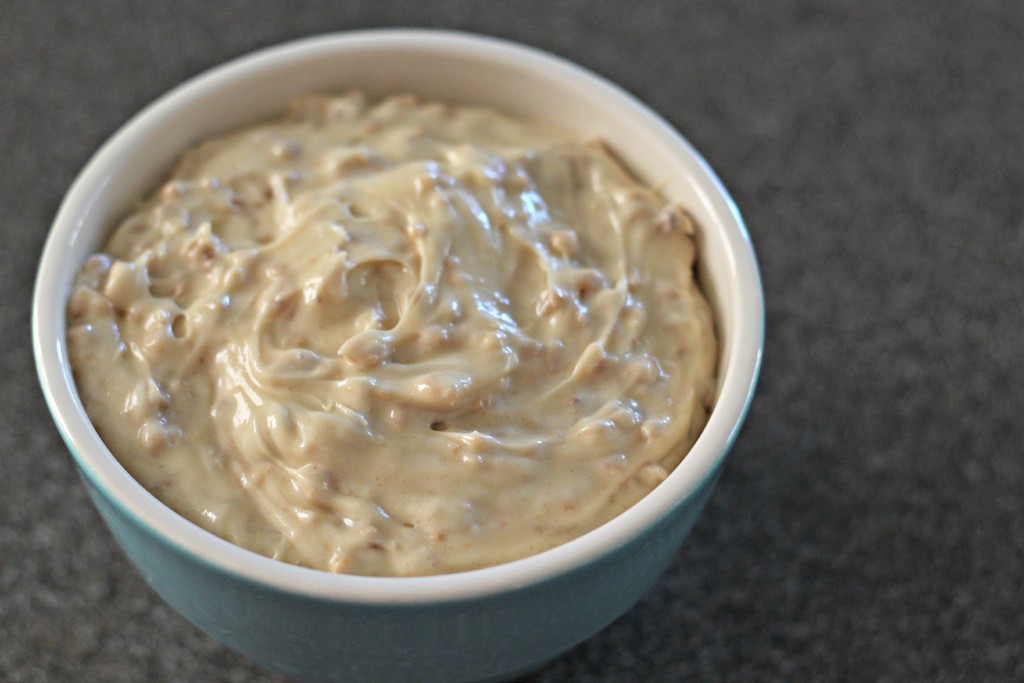 Serve with apple slices or any other fruit you have around. Experiment then let me know your favorite combination. I love trying new things and I'm sure you'll come up with some delicious options.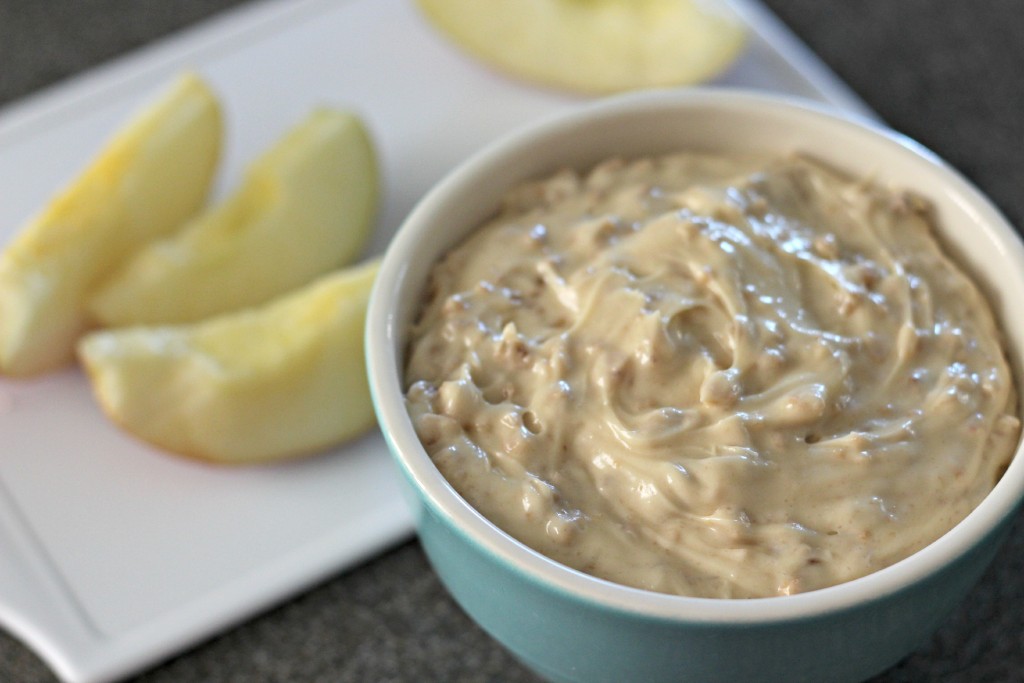 Dip away and Enjoy! I love this dip because it can really be served for any gathering with a plate of fruit or even cookies. I've made it for showers, barbecues, snacks, and holiday celebrations. Be careful though some of my family members like to sneak spoonfuls of this tasty dip. You might need to double the batch for a large group.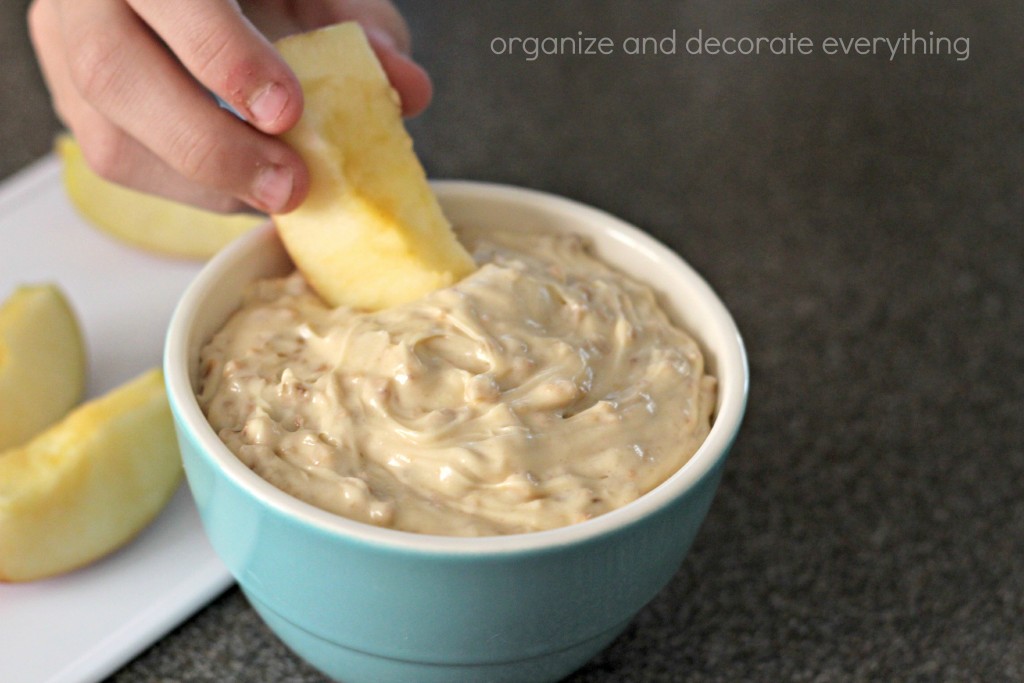 Refrigerate the unused portion if you have any but there's a good chance you won't.
Pin it for later: Toffee Apple Dip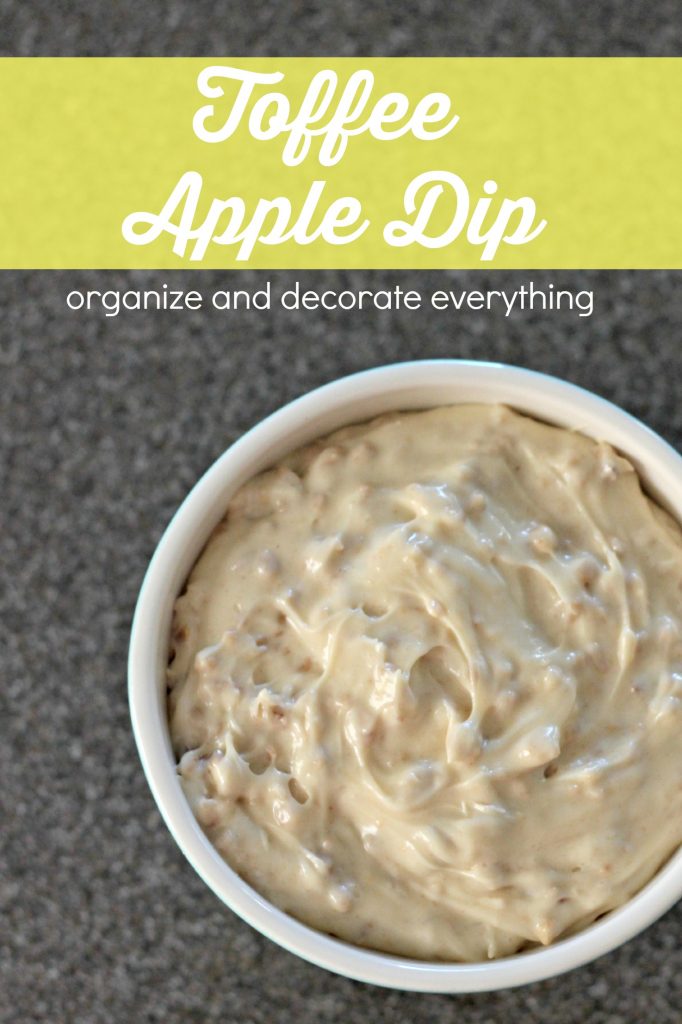 You might also like:
Yummy Fruit Dip
Creamy Spinach and Artichoke Dip
3 Ingredient Chocolate Pots